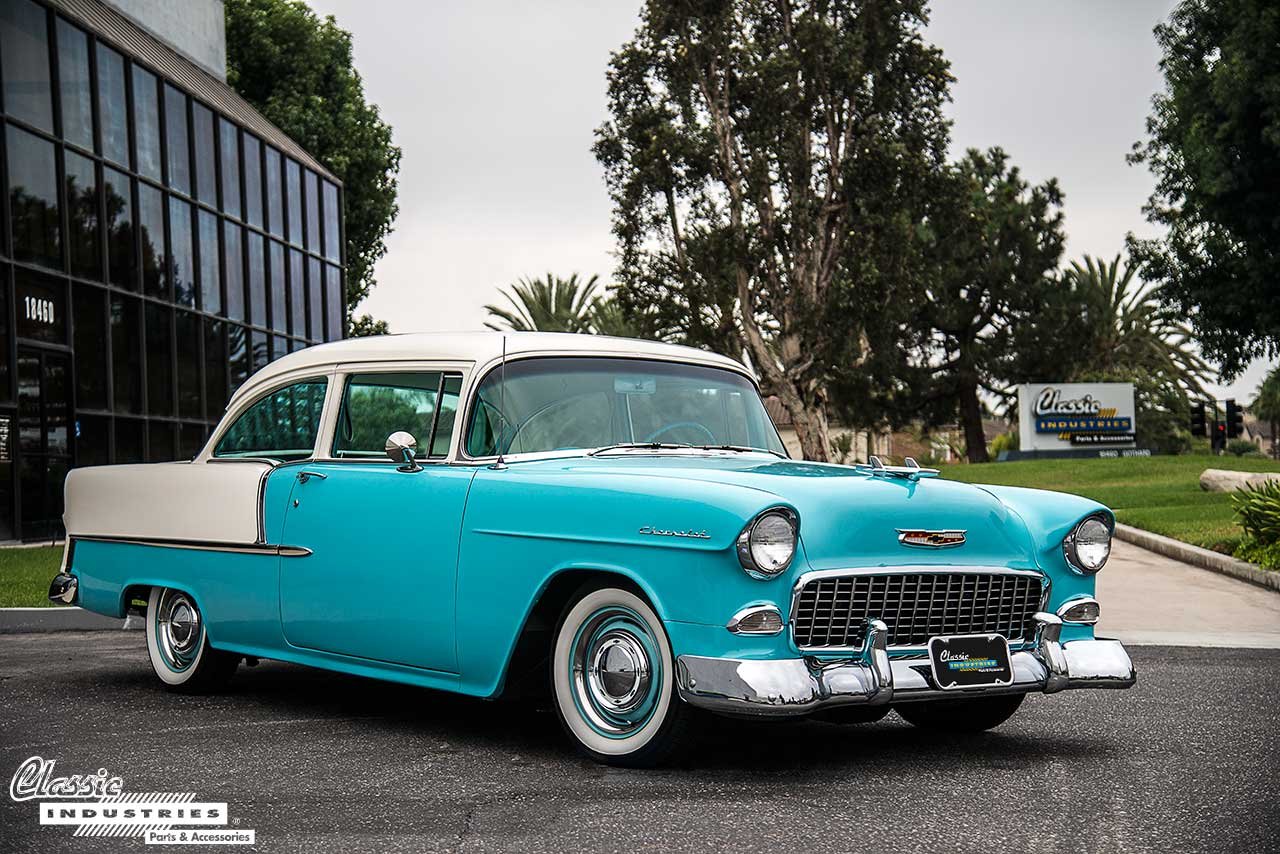 Although the top-of-the-line Chevy Bel Air has always been popular among classic car fans, we've been pleased to see an increased trend of restoring other variants of the Tri-Five as well. Some of this is due to the popularity of Bel Air models making unrestored examples harder to find, but it's also a result of a growing appreciation for the entire line offered by Chevrolet from 1955 to 1957. If you ask us, all Tri-Fives are cool, from 150 to 210 and Bel Air to Nomad.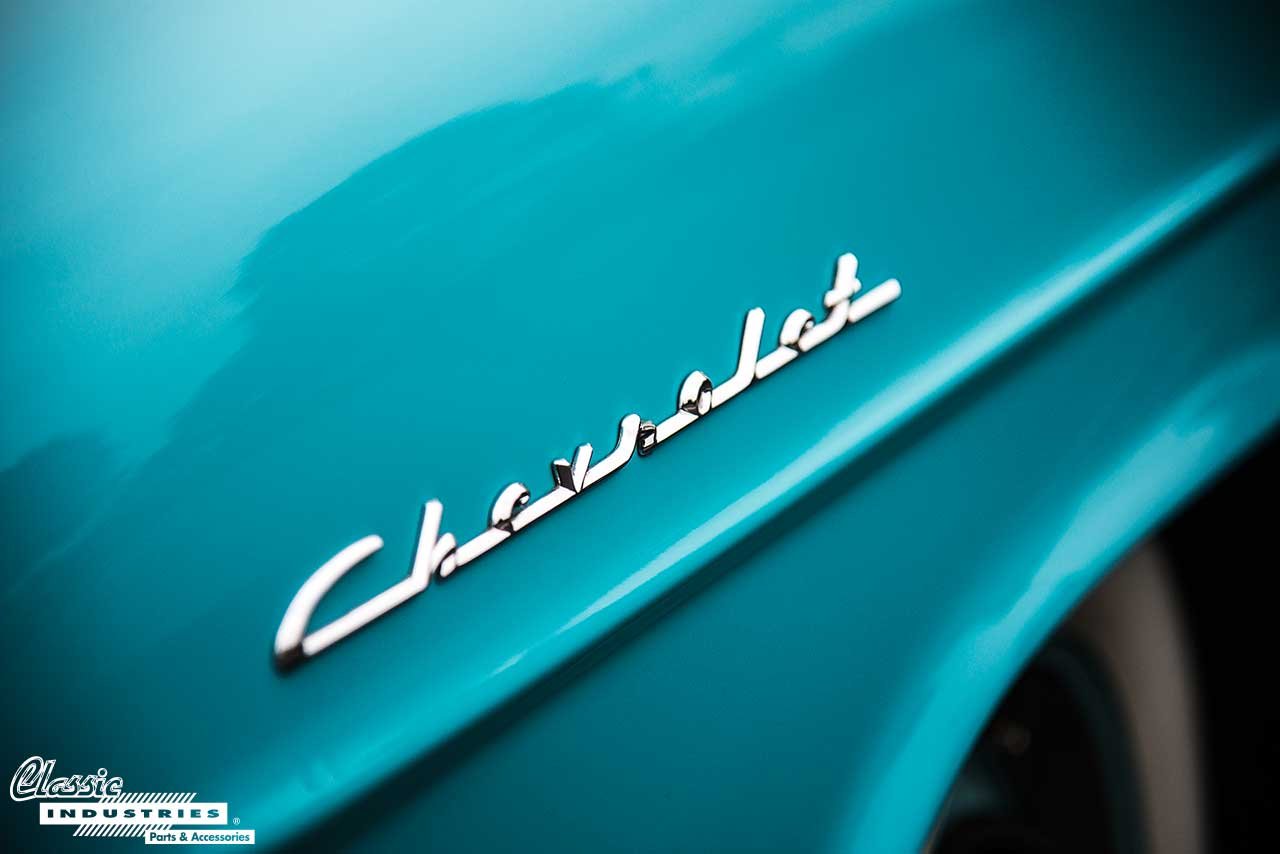 The 1955 Chevy 210 seen here belongs to Kerry Reid, of Dove Canyon, California. He tells us that he recently bought the car, and that it has undergone a complete restoration.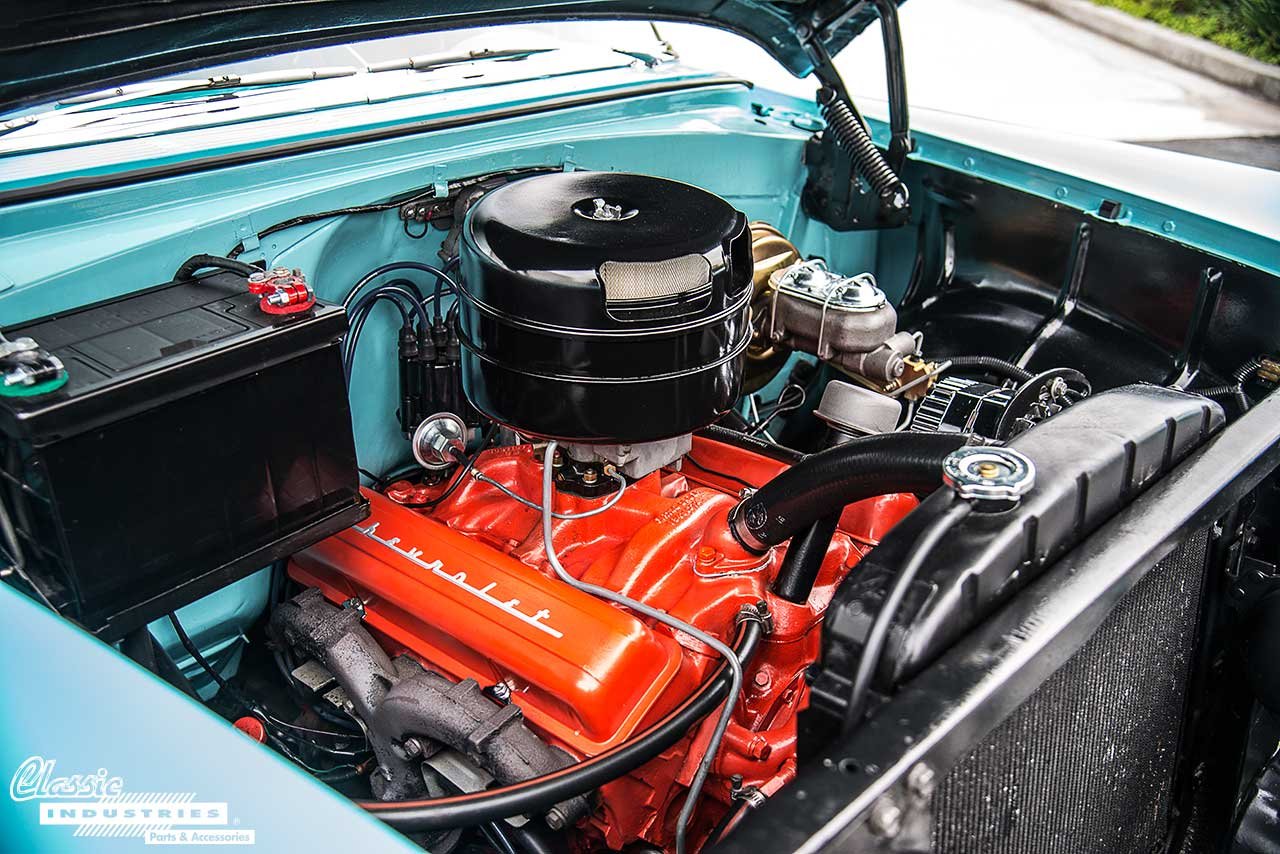 Kerry's '55 Chevy is powered by a 307ci small-block V8, which resides in a meticulously-cleaned engine bay without a speck of grime to be seen. This motor is paired with a Powerglide automatic transmission.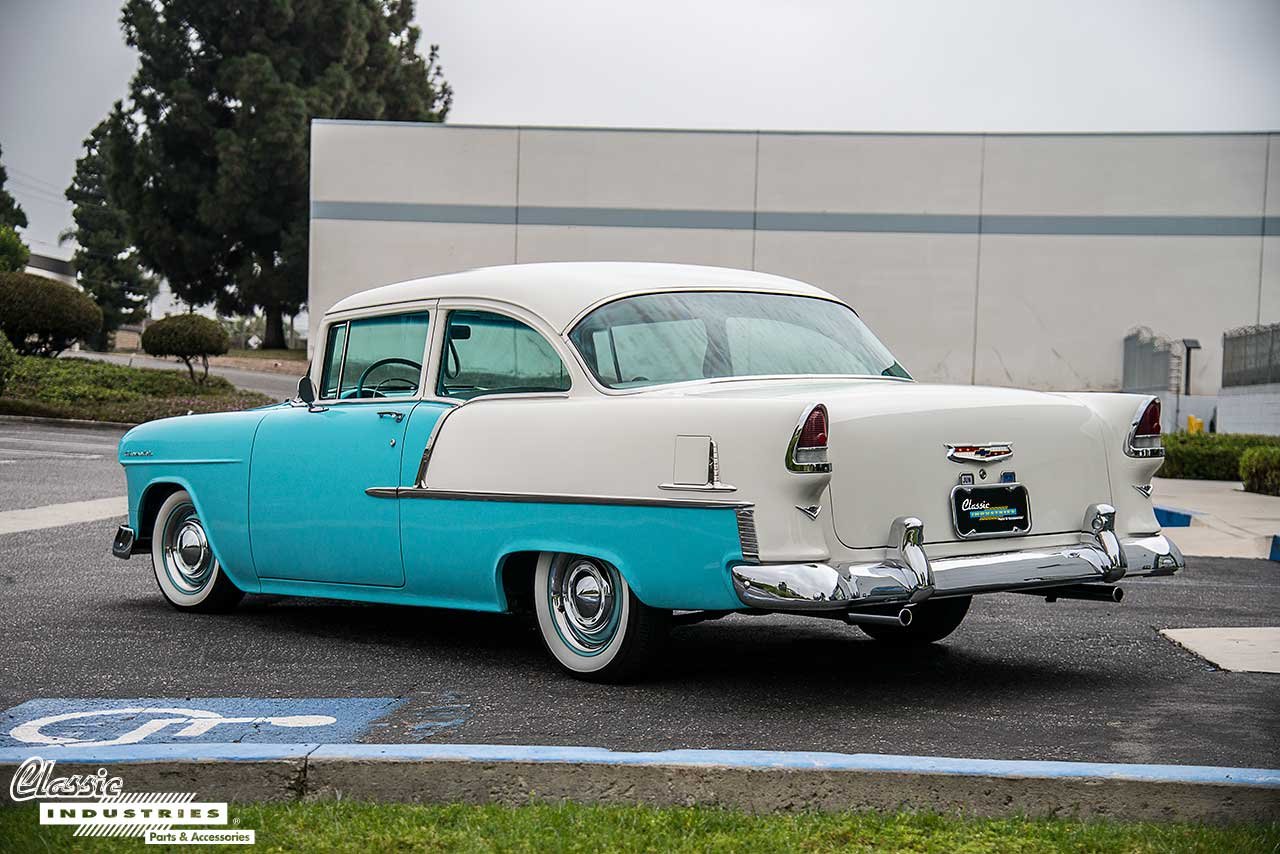 Much like its engine bay, this Chevy's exterior is impressively clean. The body has been repainted in the original two-tone shade of Regal Turquoise and India Ivory.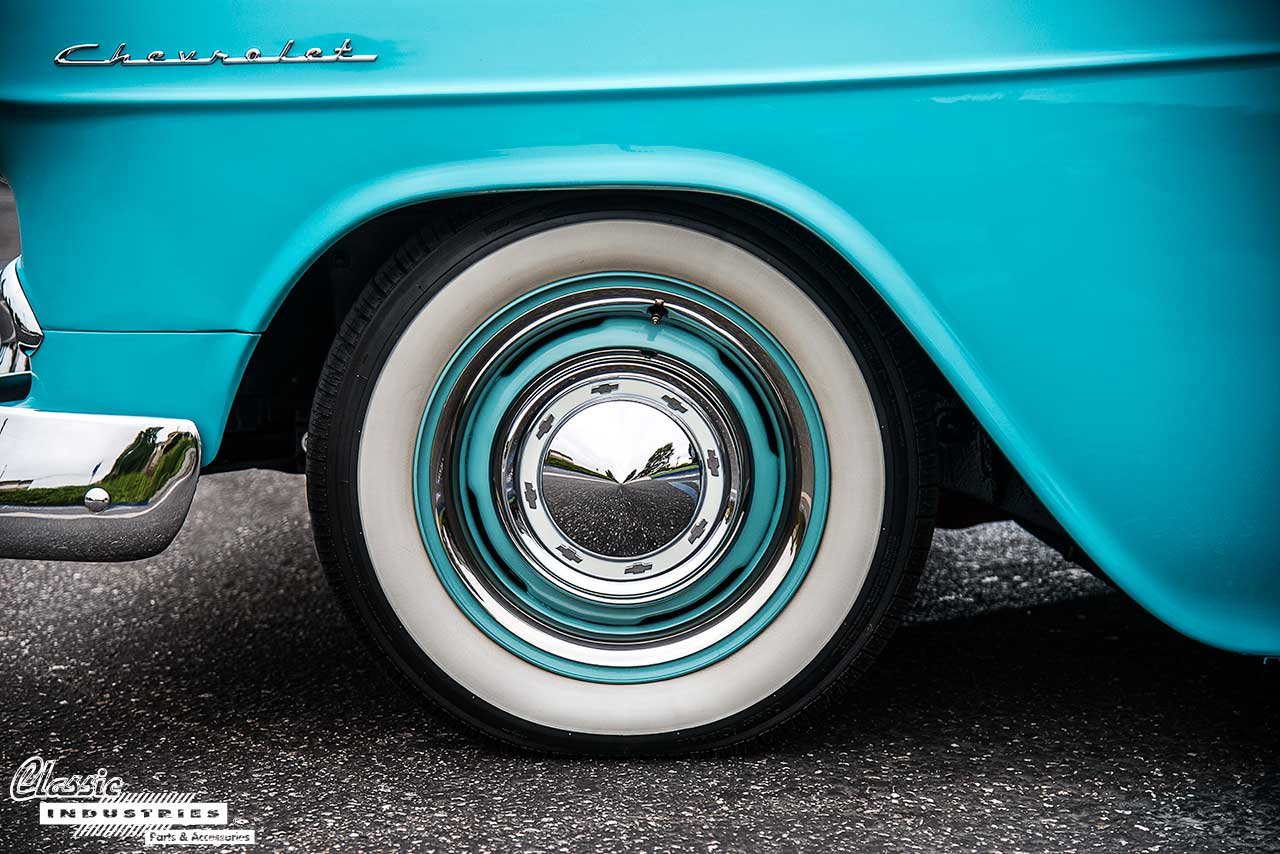 The '55 Chevy rides on matching turquoise steel wheels with chrome trim rings and hubcaps. These wheels are clad in wide whitewall tires, which are tucked close to the fenders by a lowered suspension.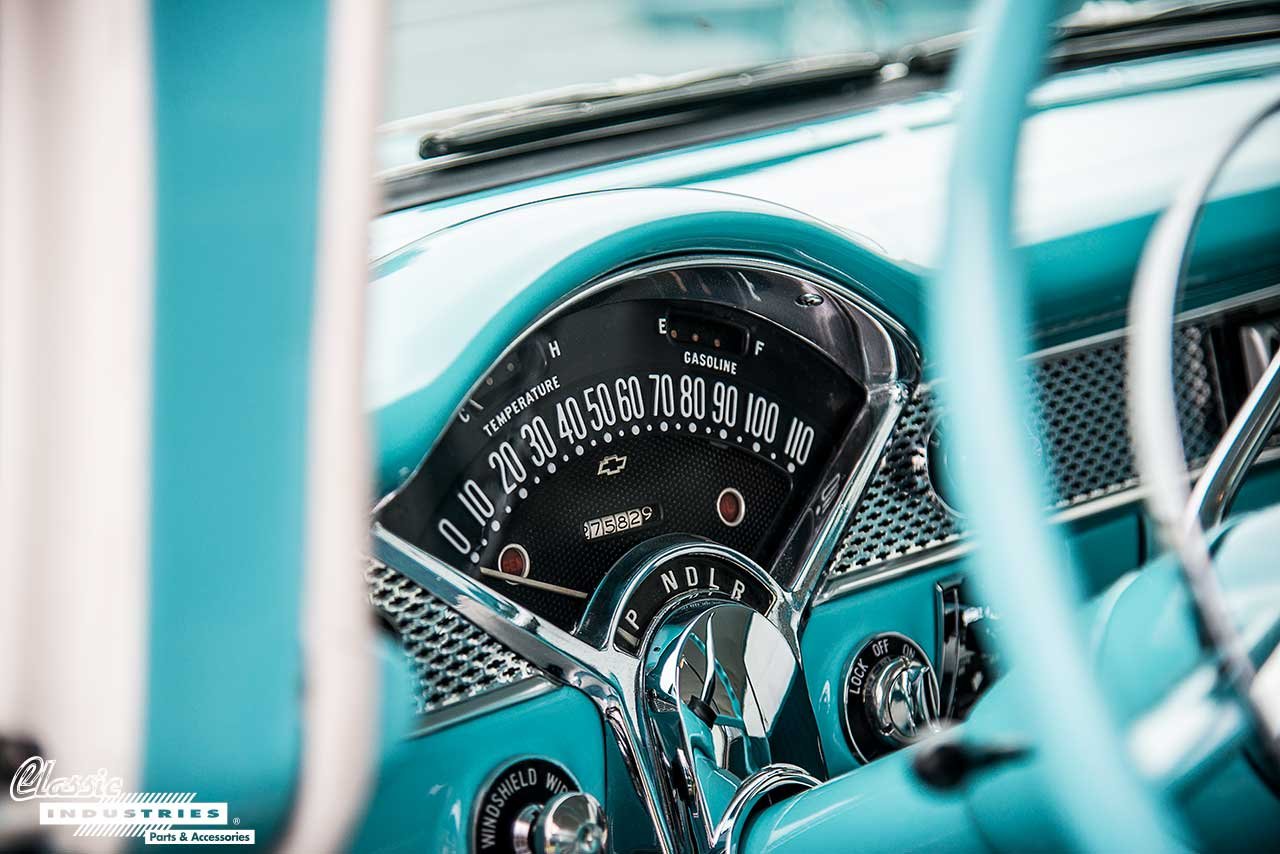 The interior of Kerry's Chevy is in similarly-pristine condition, with fresh paint, carpet, and upholstery. The distinctive dash cluster with chrome bezel serves as a centerpiece for the cabin.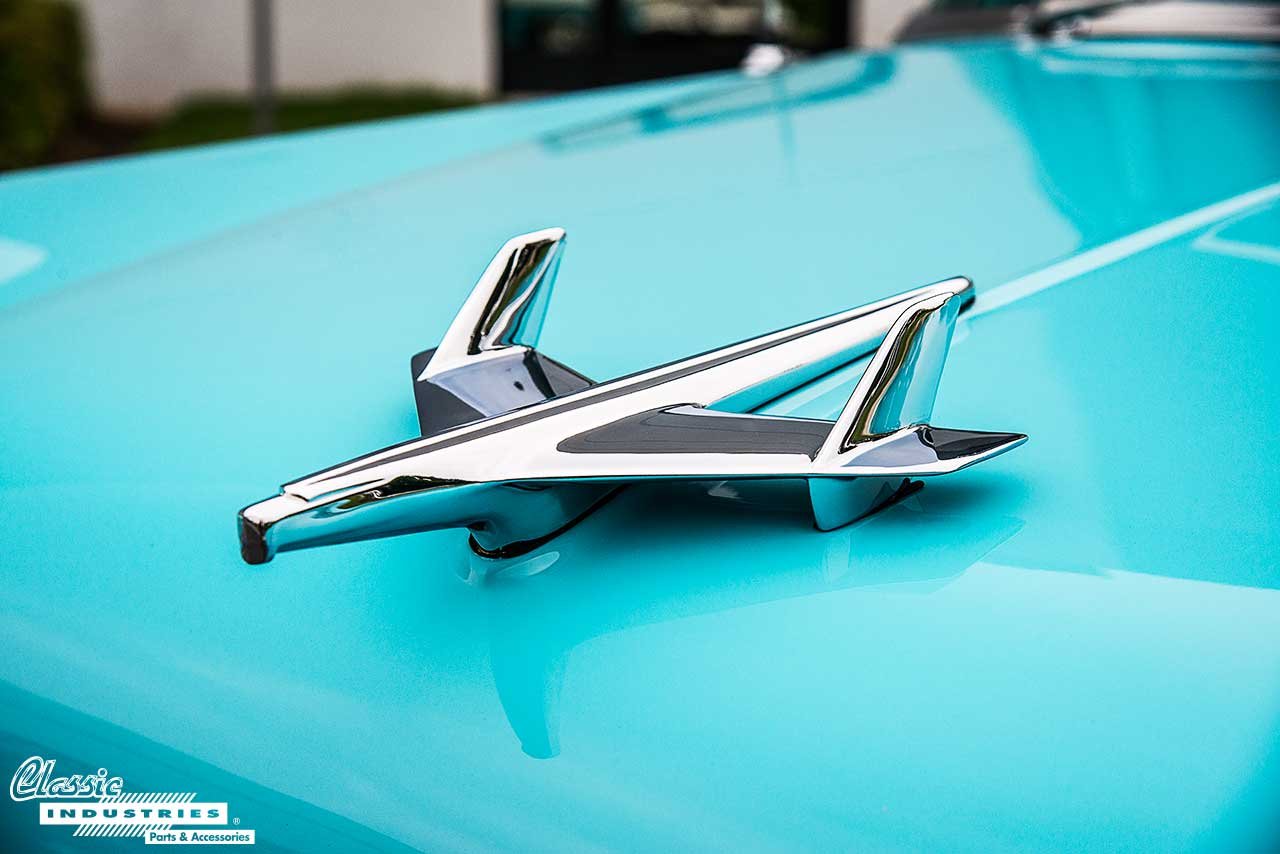 The beautiful condition makes it clear why Kerry purchased this car, but we were surprised to learn that he doesn't plan to keep it. In an impressive display of generosity, Kerry told us he's giving this car to his 81-year-old father in Colorado. We wish we could be there to see his face when Kerry tells him this stunning '55 Chevy belongs to him.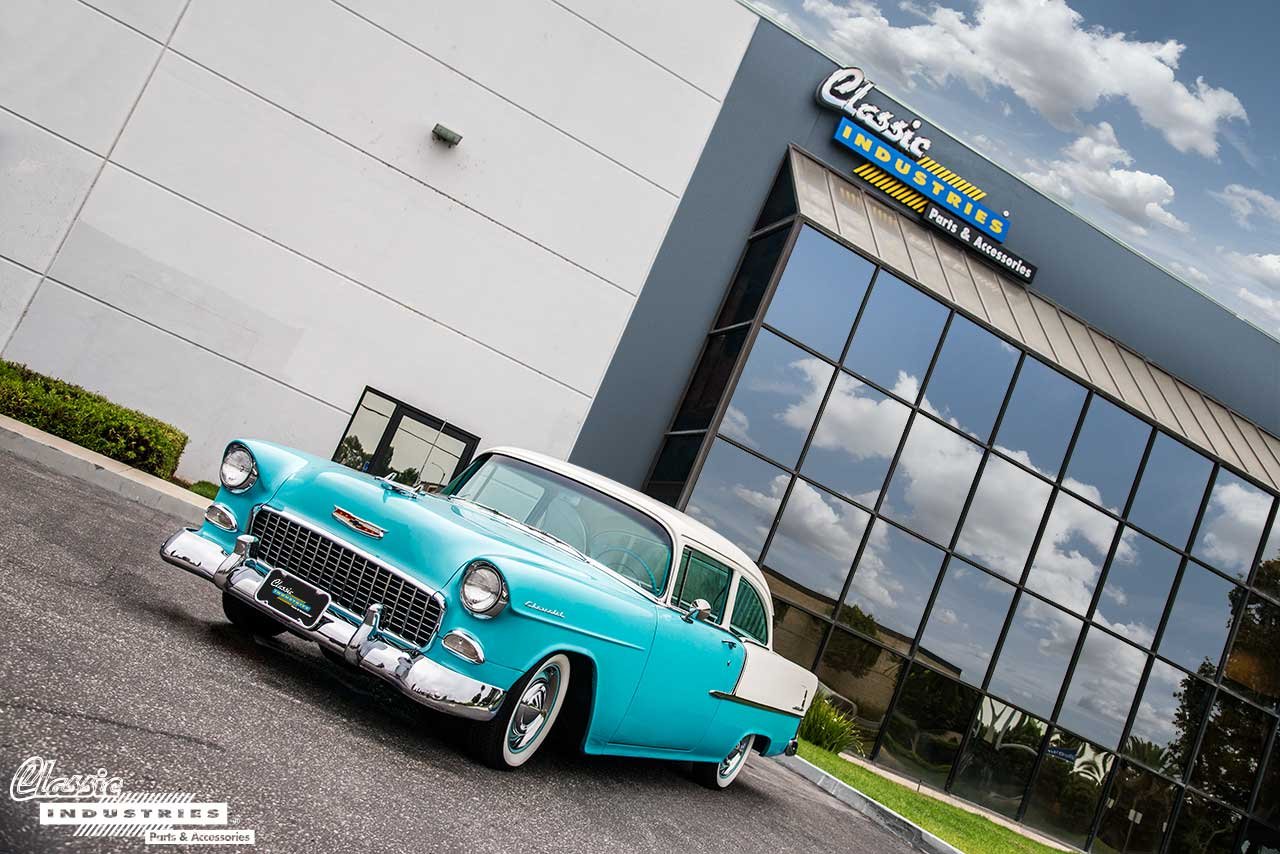 Whether you're restoring a Chevy 150, 210, Bel Air, or Nomad, Classic Industries has all the restoration parts you need to bring it back to showroom condition. We also offer a wide range of performance parts and accessories to help you modernize or customize your Chevy. Click the button below to get your free full-color Tri-Five Chevy parts catalog.