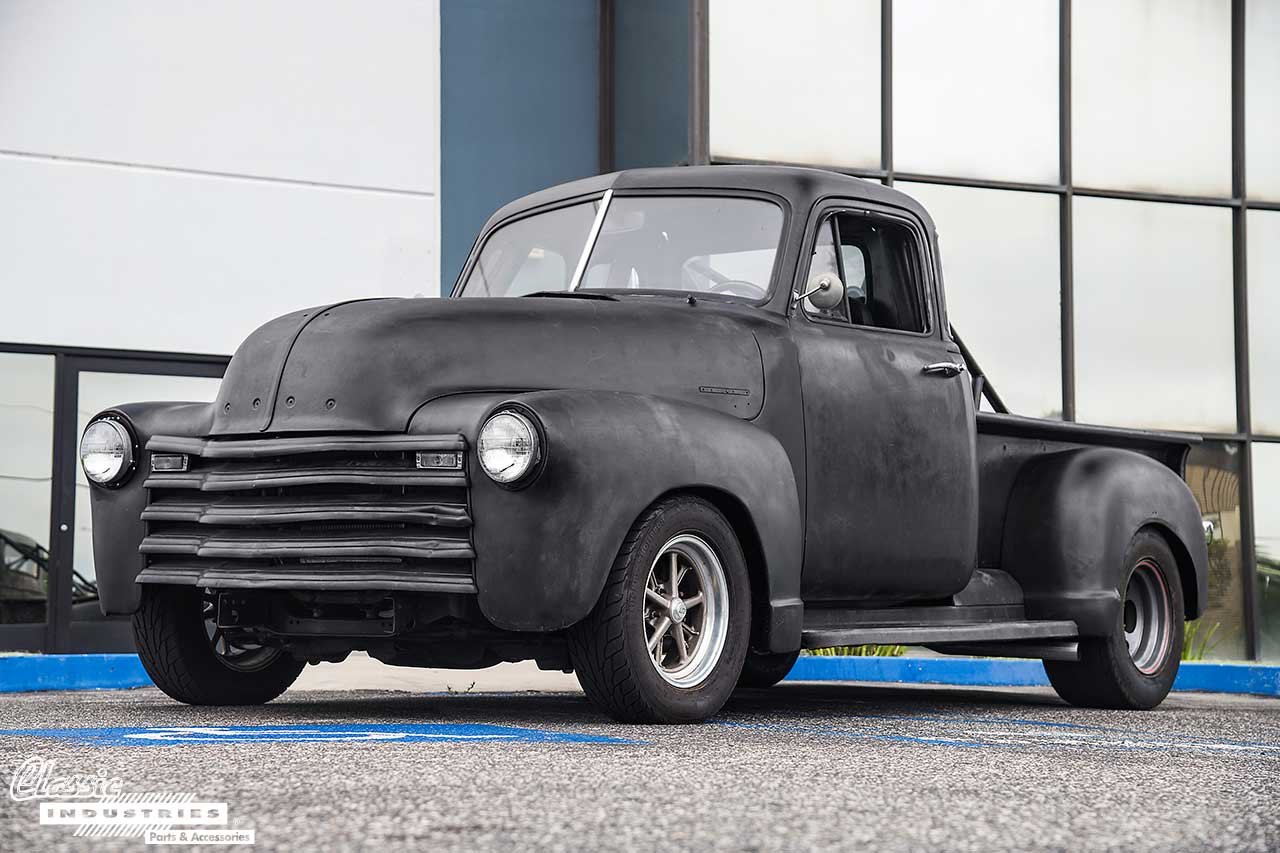 At first glance, Rick Scott's '54 Chevy truck looks a bit rough. The cab was transplanted from an earlier split-windshield pickup. Its sheetmetal is sprayed in a mottled coat of flat black paint, the grille is dented, and both the front bumper and tailgate are missing completely. But when you take a closer look at this truck, you'll start spotting some subtle (and not-so-subtle) hints that it was built with a singular purpose: speed. Rick turned his truck into an all-out drag-racing machine.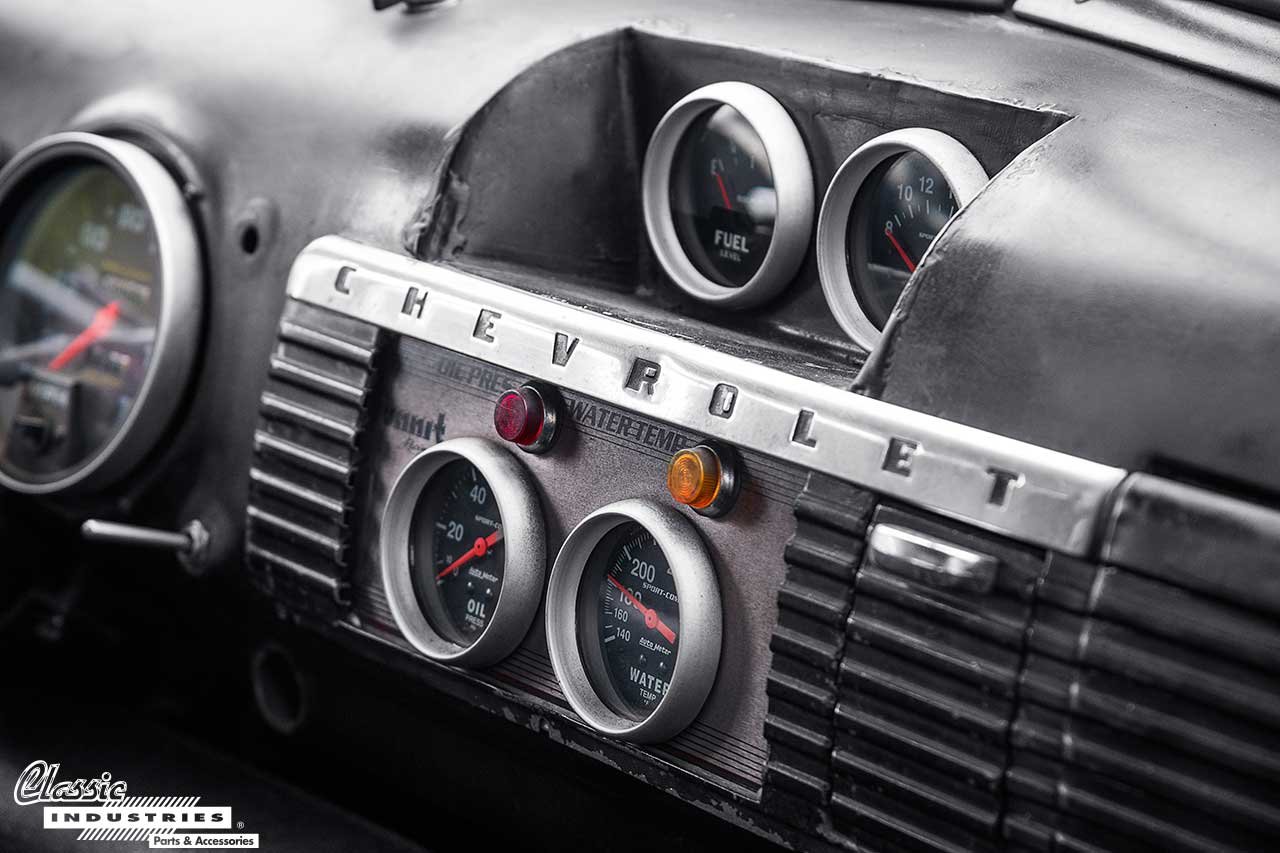 Rick tells us that he has owned this truck since 1986, and has been upgrading its performance ever since. First, it was stripped down to the frame, and a 1970 Camaro front clip and 12-point roll cage were welded in. Part of this cage protrudes through the bed floor and into the back of the cab — one of the first visible signs of this truck's true reason for being.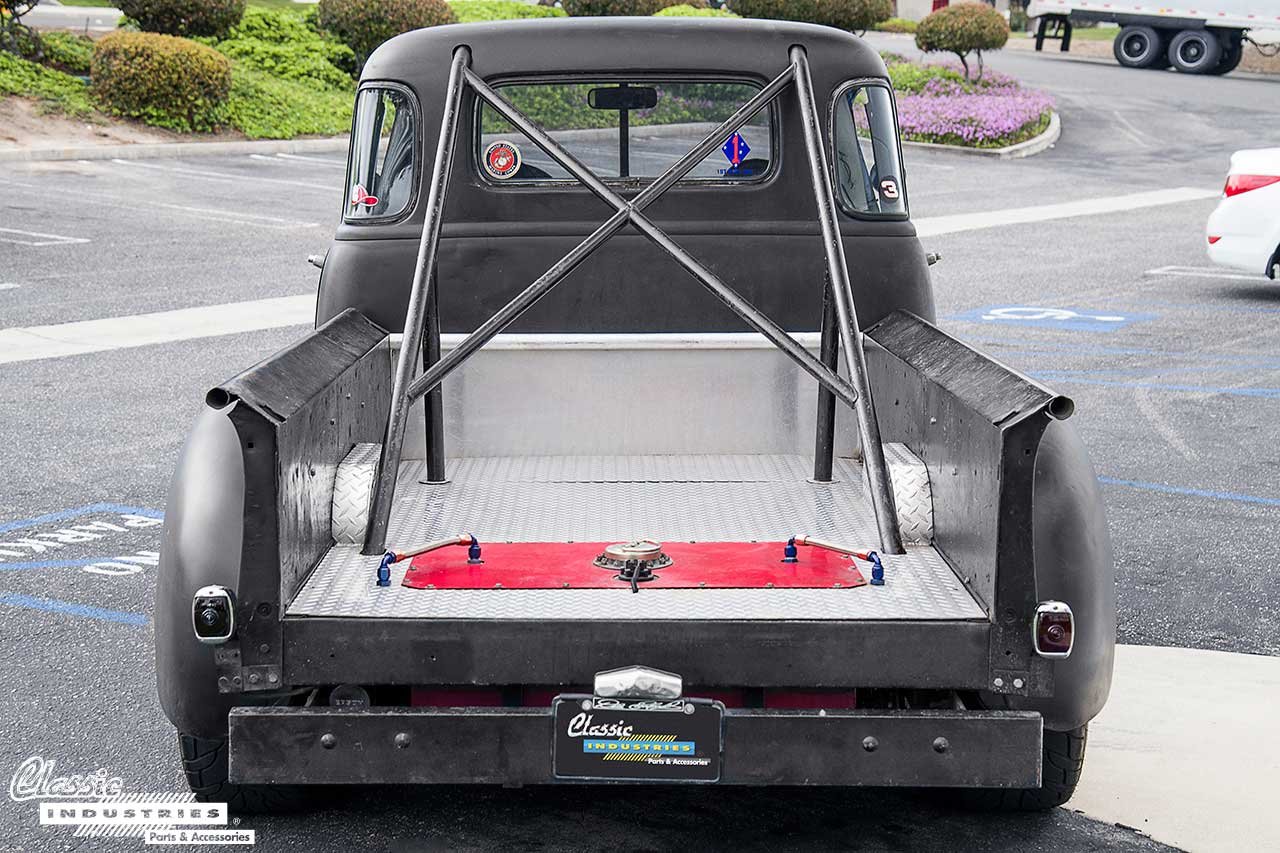 The bed floor, which has been refinished in diamondplate, also houses a fuel tank that's clearly visible from the rear thanks to the lack of a tailgate. The original rear bumper has been replaced by a simple piece of wood, painted flat black to match the rest of the truck.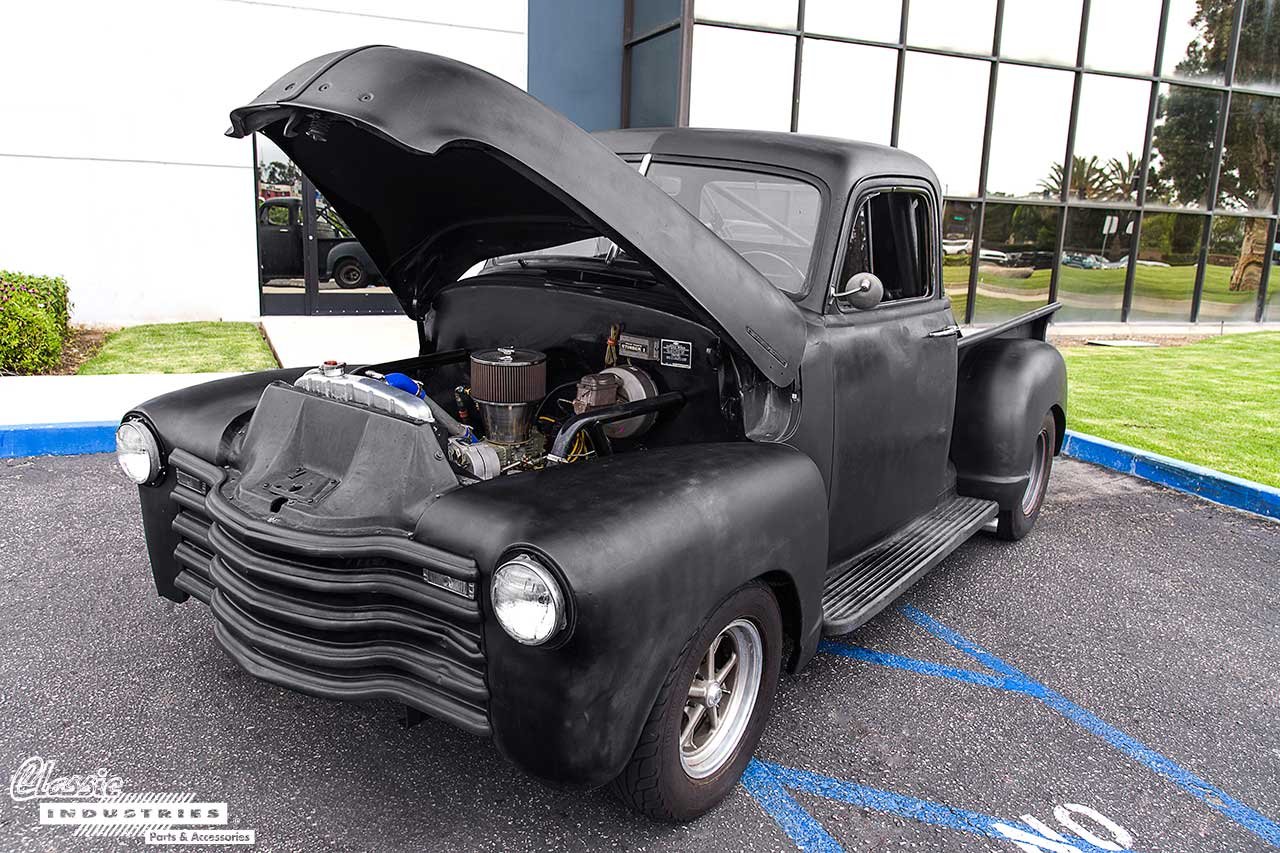 Mismatched aftermarket wheels shod in sticky tires are tucked close to the fenders by a lowered suspension, and a side-exit exhaust protrudes from underneath the running boards. All these aggressive modifications left us wondering what lies beneath the surface, so we popped the hood to find out.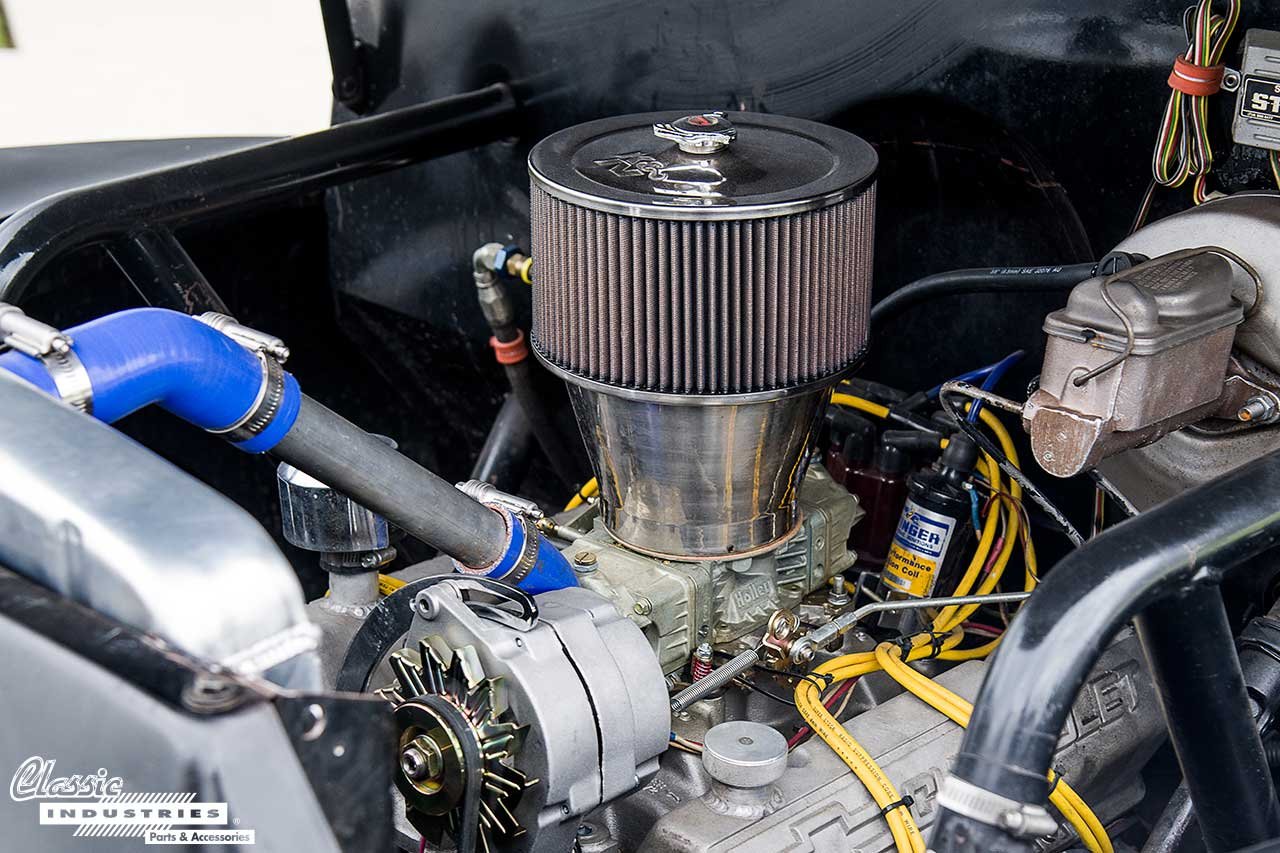 Rick's 1954 Chevy 3100 is powered by a fully-built 383ci stroker motor fitted with all the requisite performance goodies. It's bolted to a TH-400 automatic transmission and Ford 9-inch rear end with 3.70 gears and Positraction. It rides on coil springs, and has been converted to four-wheel disc brakes.
The interior is relatively spartan, with a full set of Auto Meter gauges to help Rick keep an eye on his truck's vitals between 1/4-mile runs. Although it's not daily-driven, he says it's more than reliable enough to be. However, the rowdy V8 rumble and firm ride are more at home on the track.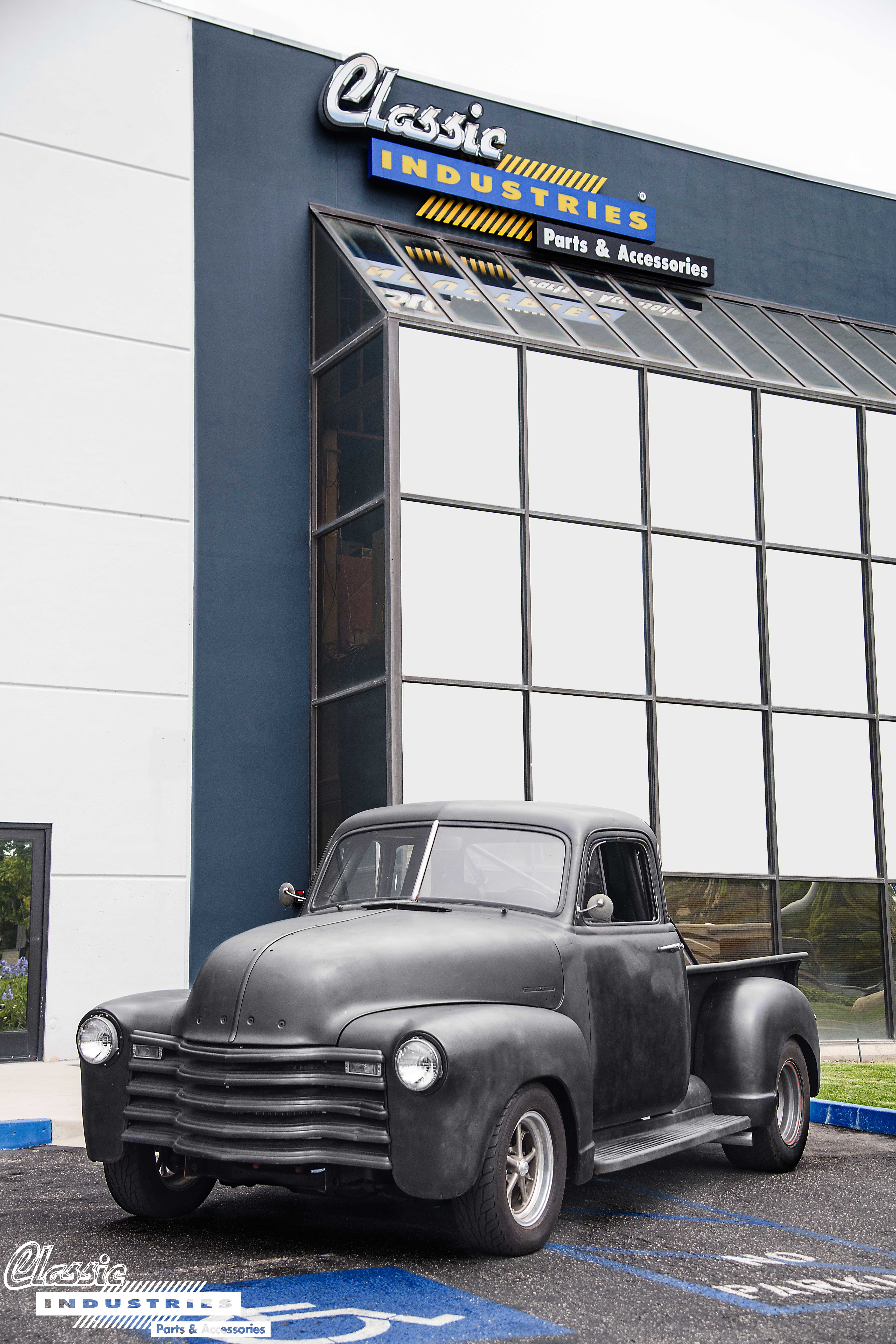 Rick's '54 Chevy truck may not appeal to concours purists, but it always puts a smile on his face when he puts his foot to the floor. We love the aggressive look and no-holds-barred attitude of this home-built drag truck.
If you own a 1947 or newer classic Chevrolet or GMC truck, Classic Industries can help you restore it to original condition or upgrade it into a high-powered tire-slayer. Click the button below to get your free full-color GM truck restoration and performance parts catalog.