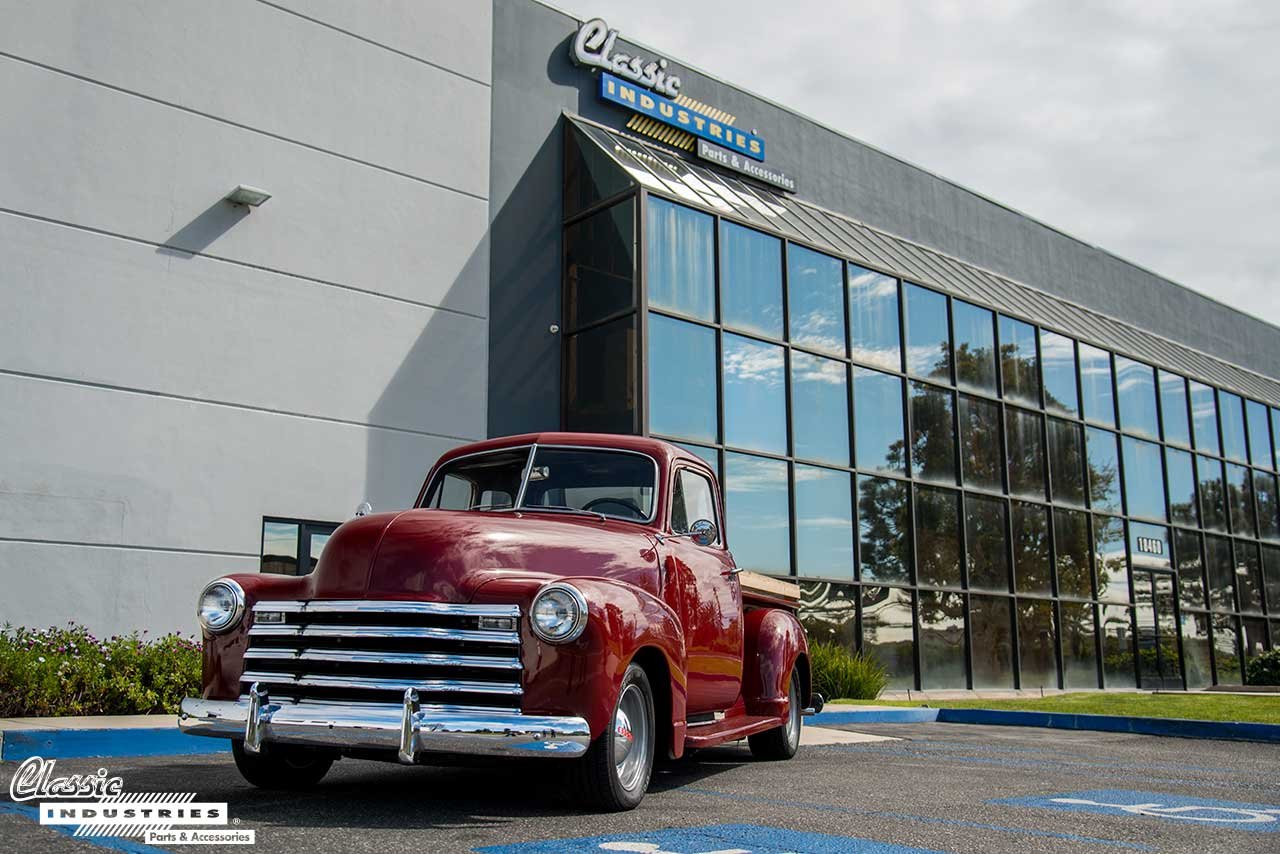 In 1947, Chevrolet launched a major redesign of its pickup truck offerings, known as the Advance Design series. One of the most distinctive features of these trucks was the Deluxe Cab option, which included a pair of curved "Nu-Vue" corner windows at the back of the cab, increasing visibility and giving the truck an open feel. This remains a sought-after design today. Enthusiasts typically refer to it as the "5-window" Chevy.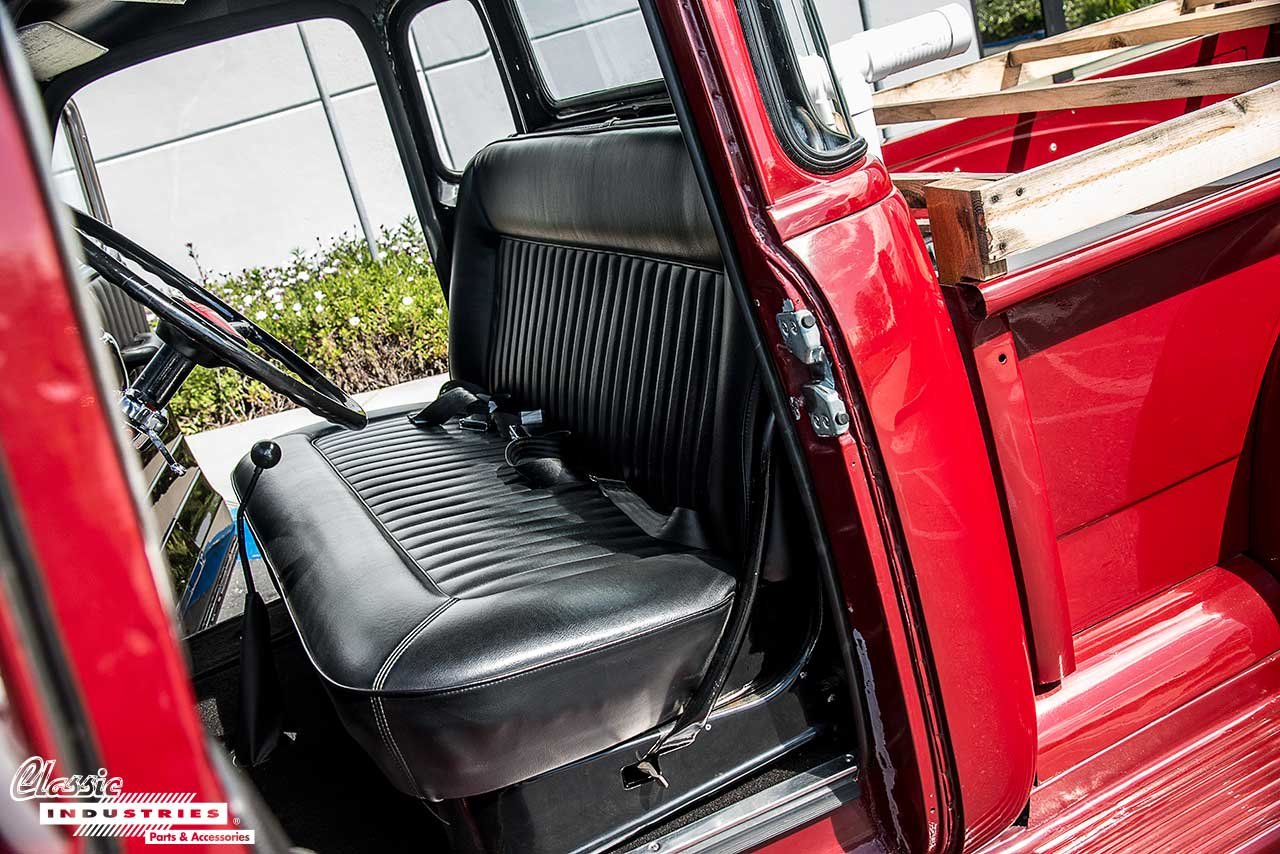 The 1951 Chevy 3100 pickup seen here is a beautiful example of the 5-window design. It belongs to Paul Hoyle, of West Sacramento, CA. Paul tells us he recently purchased this truck, and stopped by our Retail Showroom to buy a few items before returning home to northern California.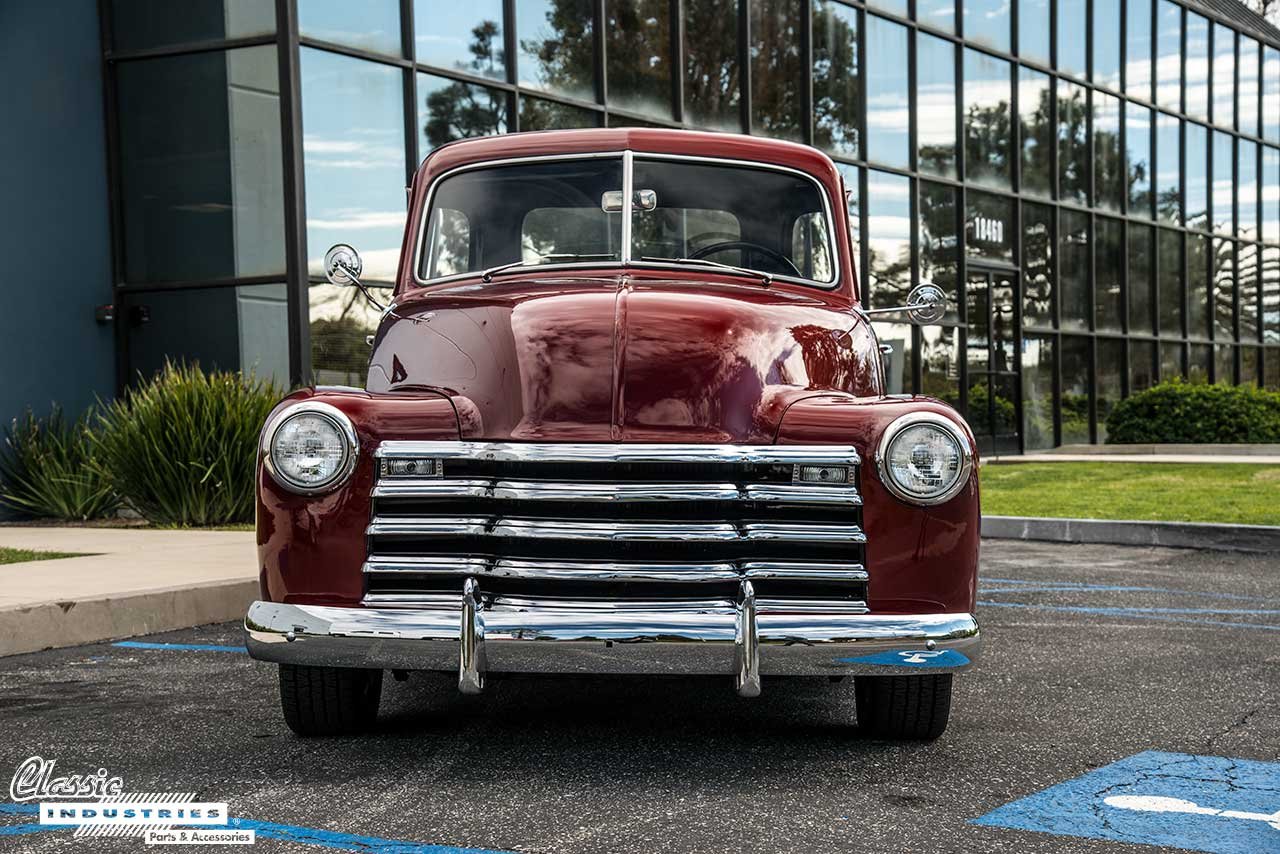 Paul's 5-window Chevy has been restored from bumper to bumper, including the iconic chrome grille, body panels, glass, and lighting. The sheetmetal was repainted in a rich shade of red that complements this truck's elegant lines.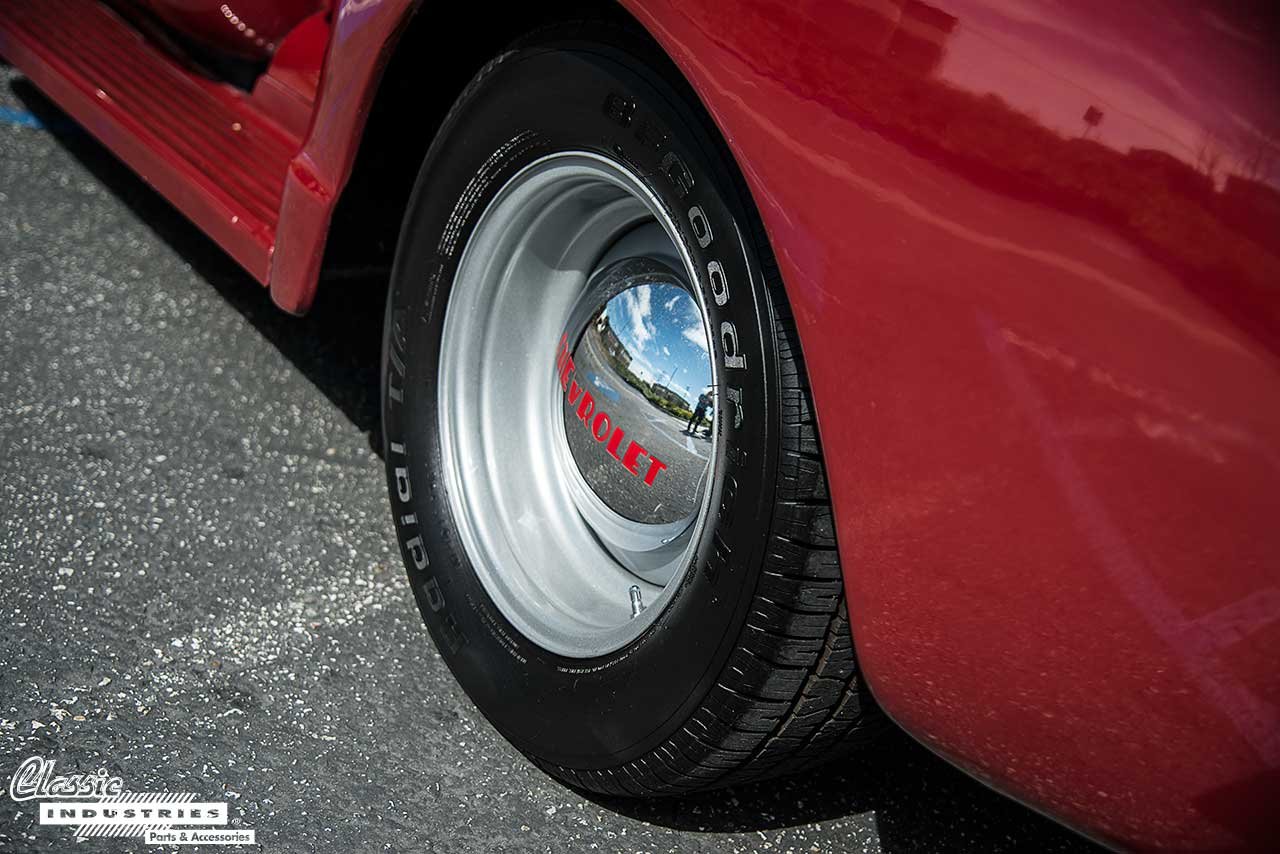 Mechanically, the truck features a few modifications. The lowered suspension tucks the steel wheels and BF Goodrich tires closer to the body. Period-correct Chevrolet hubcaps shine in the sun and complete the look.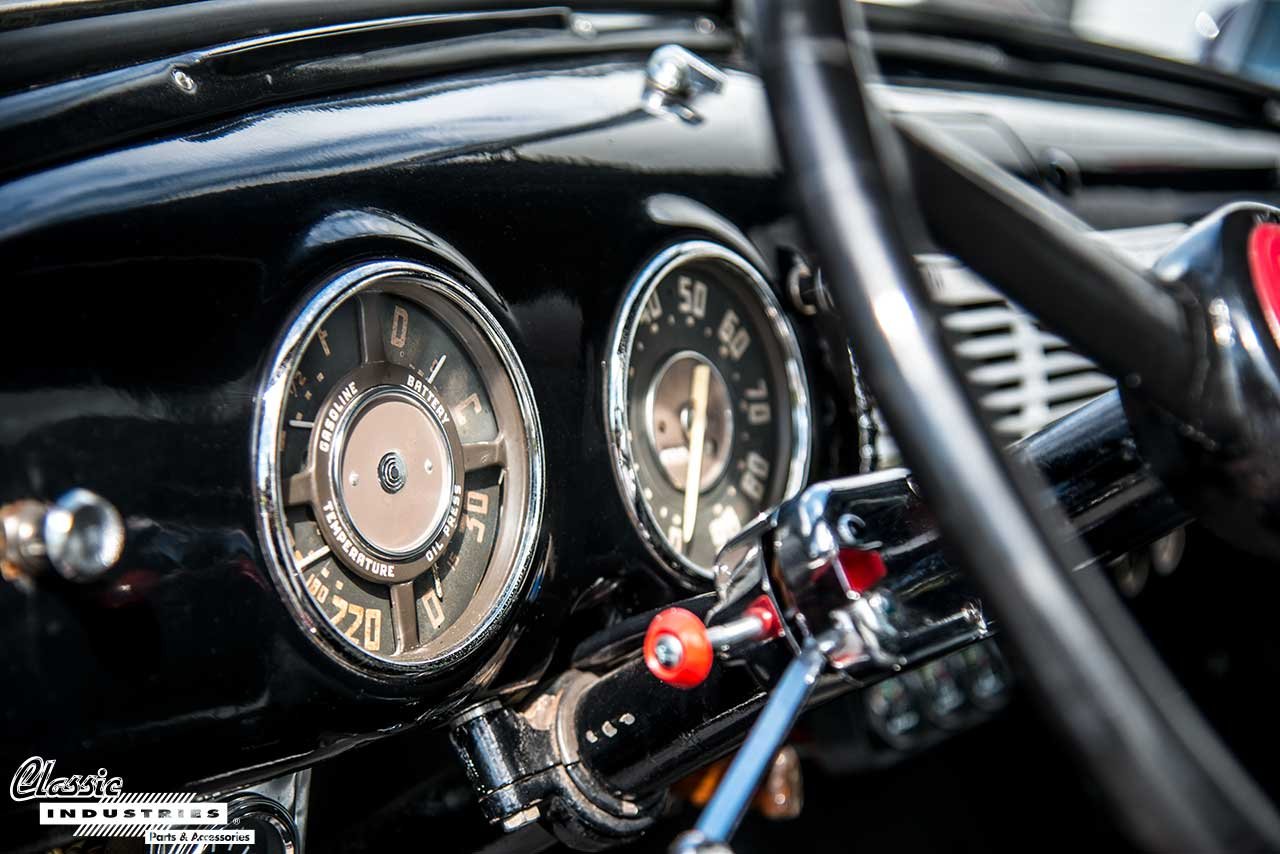 Paul's truck is powered by a 235ci inline-six motor sourced from a 1961 Chevy. Power is sent to the rear wheels through a T5 transmission, open driveline, and 8-inch Ford rear end.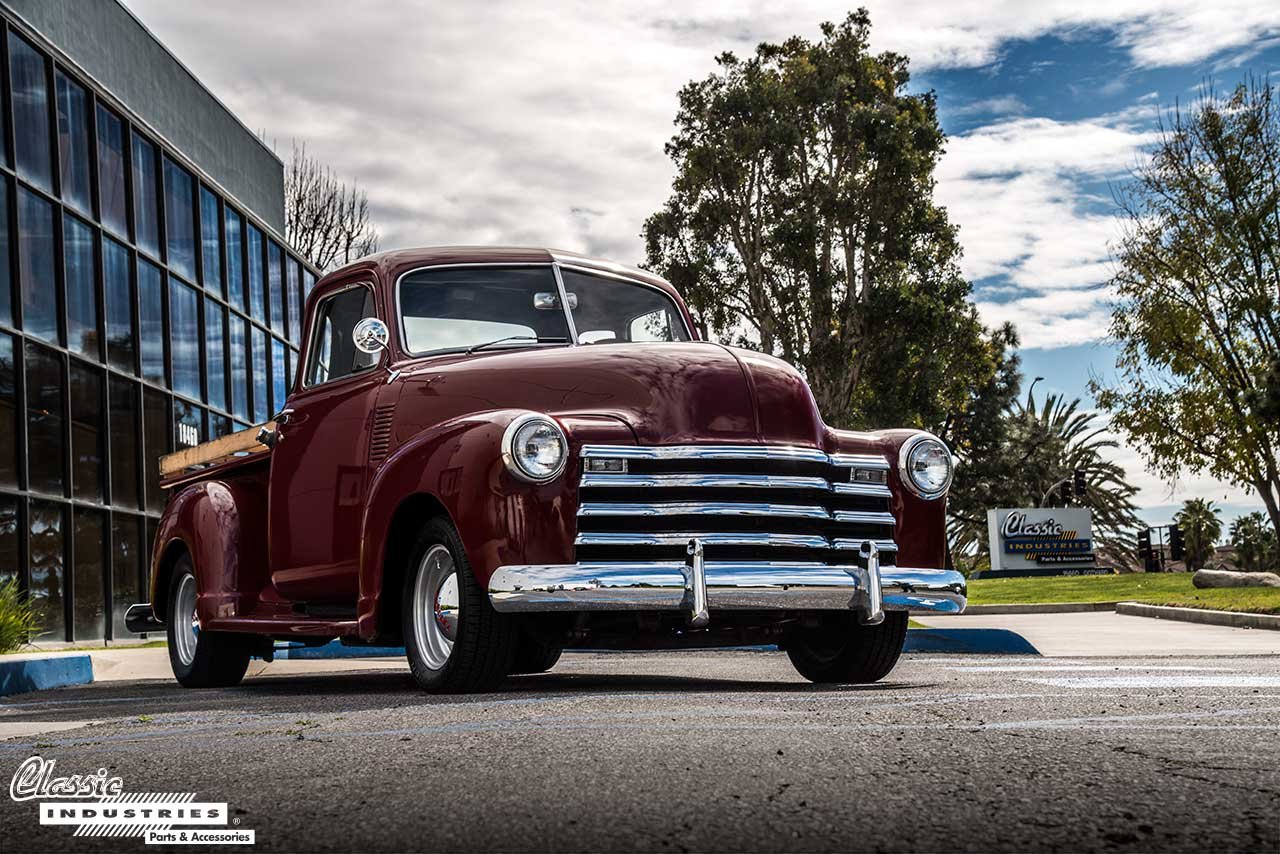 Paul plans to drive this truck daily, starting with a long road trip from southern California to Sacramento. We'd be willing to bet this beautiful truck will get many smiles, thumbs-up, and compliments along the way.
If you own a 1947-2008 Chevy or GMC pickup truck, the Classic Industries truck parts catalog contains thousands of items that can be used to restore, maintain, or upgrade it. Click the button below to get your free full-color GM truck restoration catalog.