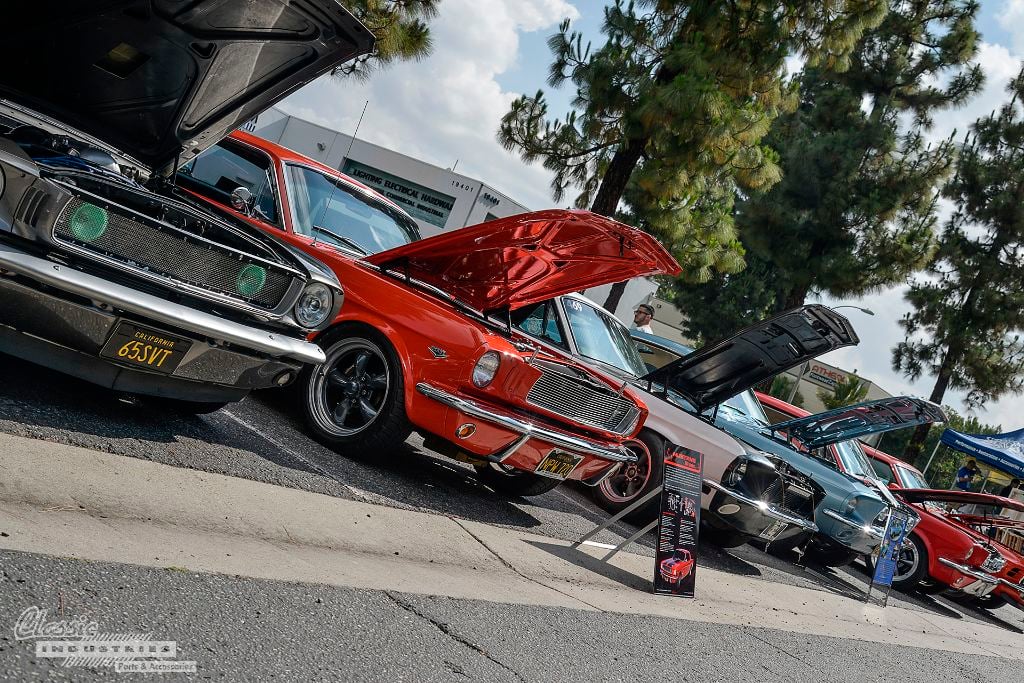 California Mustang Parts in City of Industry, California was buzzing Saturday morning, May 13th as over 200 Mustangs flocked to Cal-Mustang headquarters for their fifth Mustang Meet-Up. Having recently purchased California Mustang Parts, Classic Industries was on-hand as the two businesses collaborated for the best Mustang Meet-Up to date!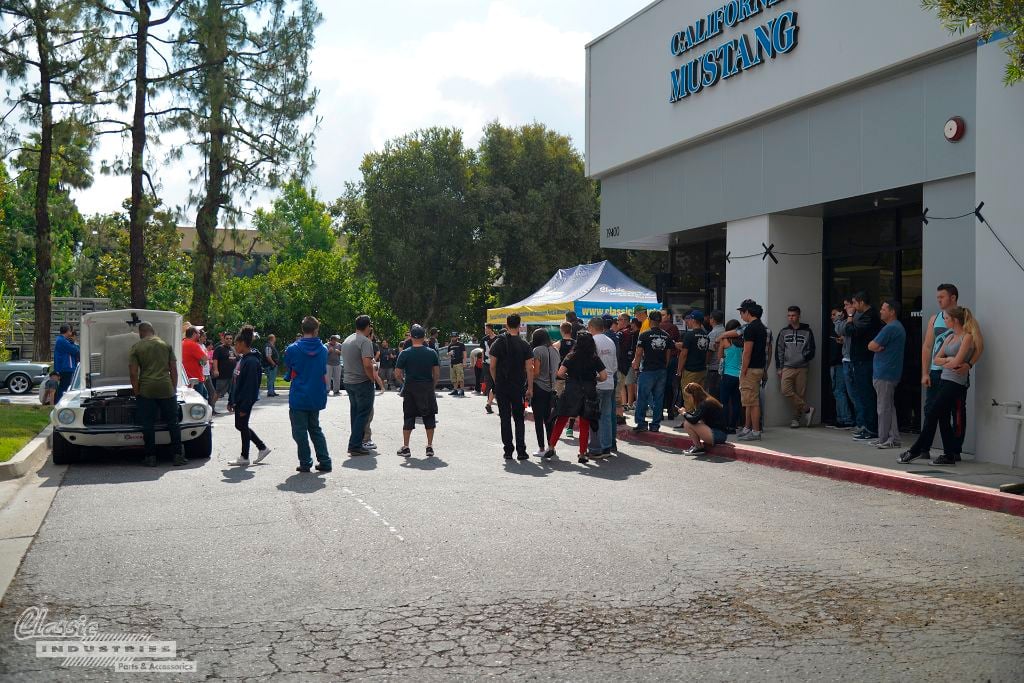 Mustang fans were treated to a great giveaway filled with awesome door prizes from businesses like Cal Pony Cars, BBK, Wheel Vintiques, TMI, and many more! The streets were filled with the sounds of Ford power as Mustang enthusiasts of all years and all walks of life enjoyed a full morning of coffee, donuts, and great Mustangs. The highlight of the show was the arrival of Camilo Pardo—Ford GT designer and Motor City Masters winner. Showing up in his personal Ford GT, Camilo signed autographs, brought art for sale, and even donated a painting of a '67 Mustang he created especially for this event to be given away as the grand prize.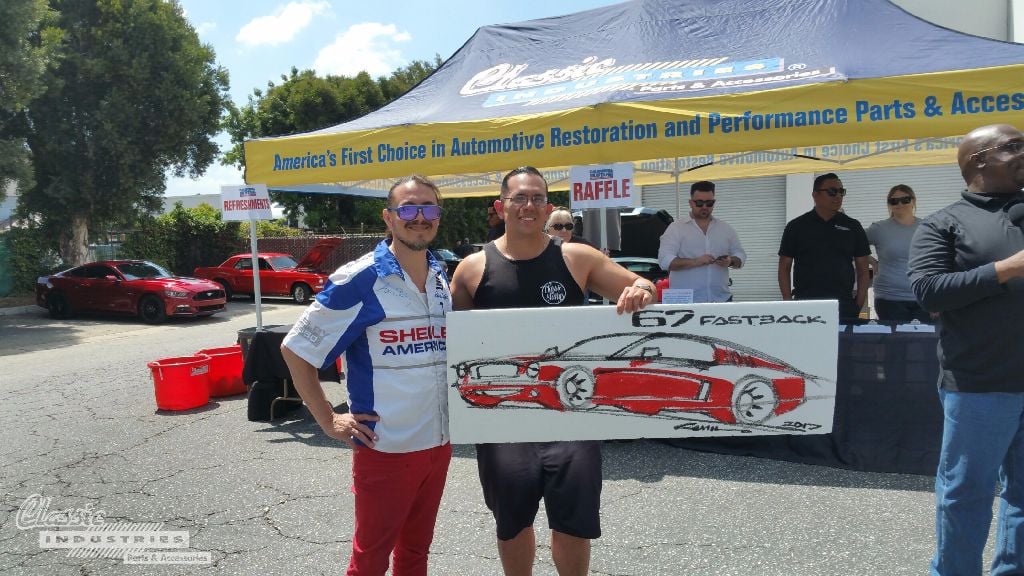 The event was the perfect kick-off to the announcement of the acquisition of California Mustang by Classic Industries, which was well received by all. Look for bigger and better things to come from Classic Industries and California Mustang! Check out some of the highlights and featured cars on Instagram, Facebook Live and Twitter!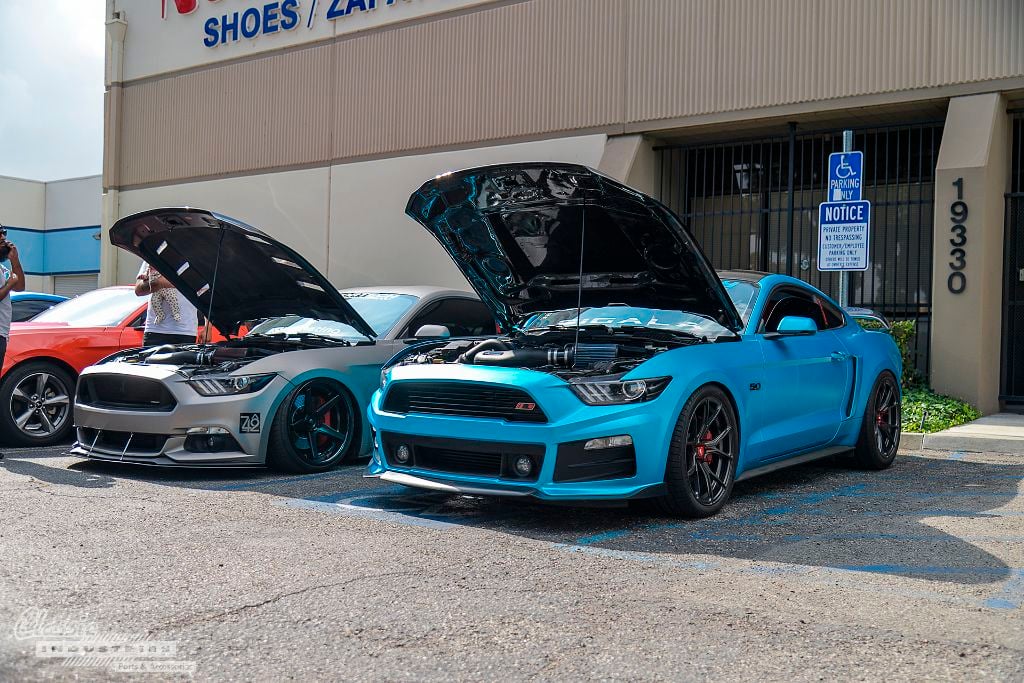 Special thanks to those who donated merchandise for our door prizes:
Scott Drake, Wheel Vintiques, TMI, Distinctive Industries, ACP, Champion Cooling Systems, Cal Pony Cars, Eibach, BBK, NMCA West, Camilo Pardo and Classic Industries.
Below, check out a video of the show, and a gallery with more photos we snapped. Be sure to get your free Mustang parts catalog and to find out more about California Mustang, visit Cal-Mustang.com.
[gallery link="file" ids="5178,5177,5176,5175,5174"]