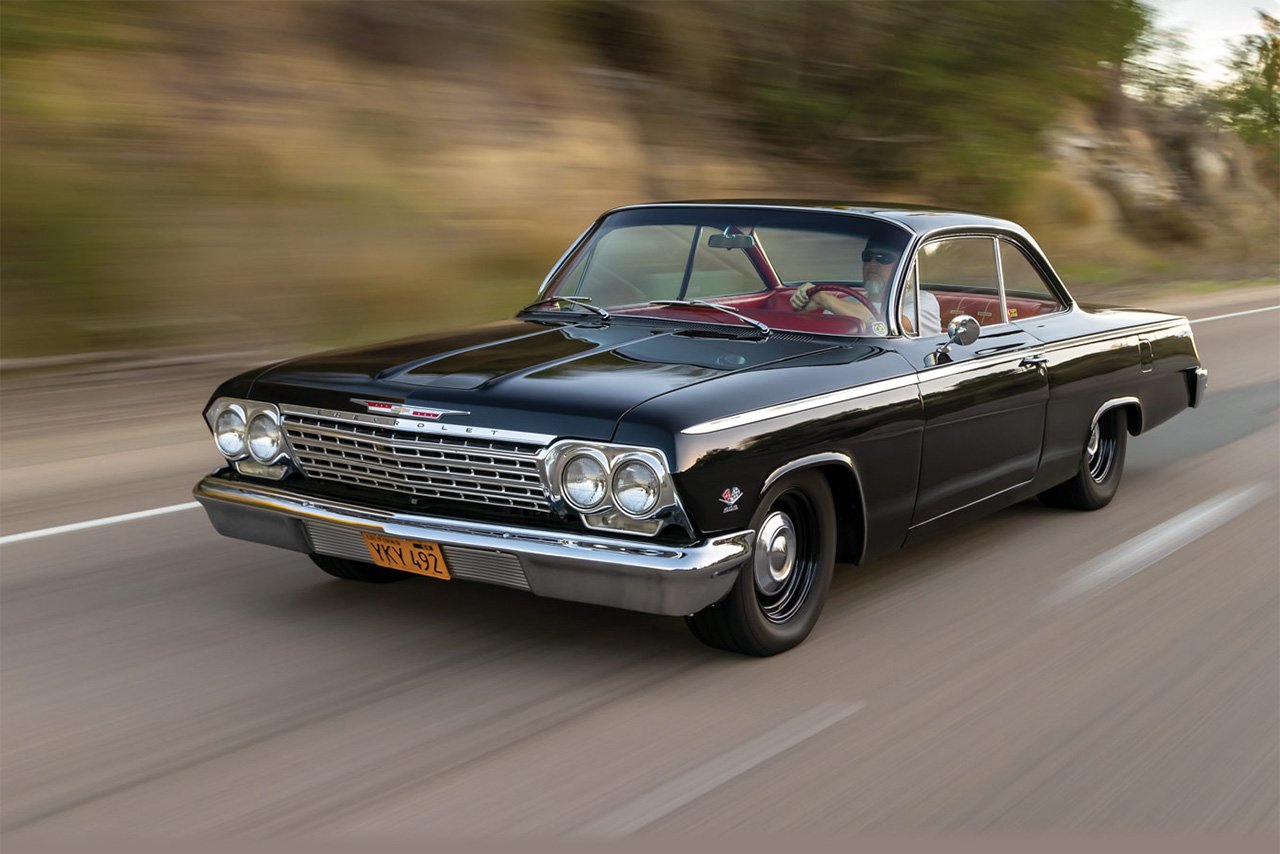 Here at Classic Industries, we're car enthusiasts at heart, so there's nothing that makes us happier than to see the restoration parts we offer being put to good use. Just like an instrument-maker watching one of his instruments played in a symphony, we love witnessing Classic Industries parts incorporated into beautiful classic car restoration projects. For a perfect example of what we mean, check out this 1962 Bel Air that was recently featured in the February 2022 issue of All Chevy Performance magazine.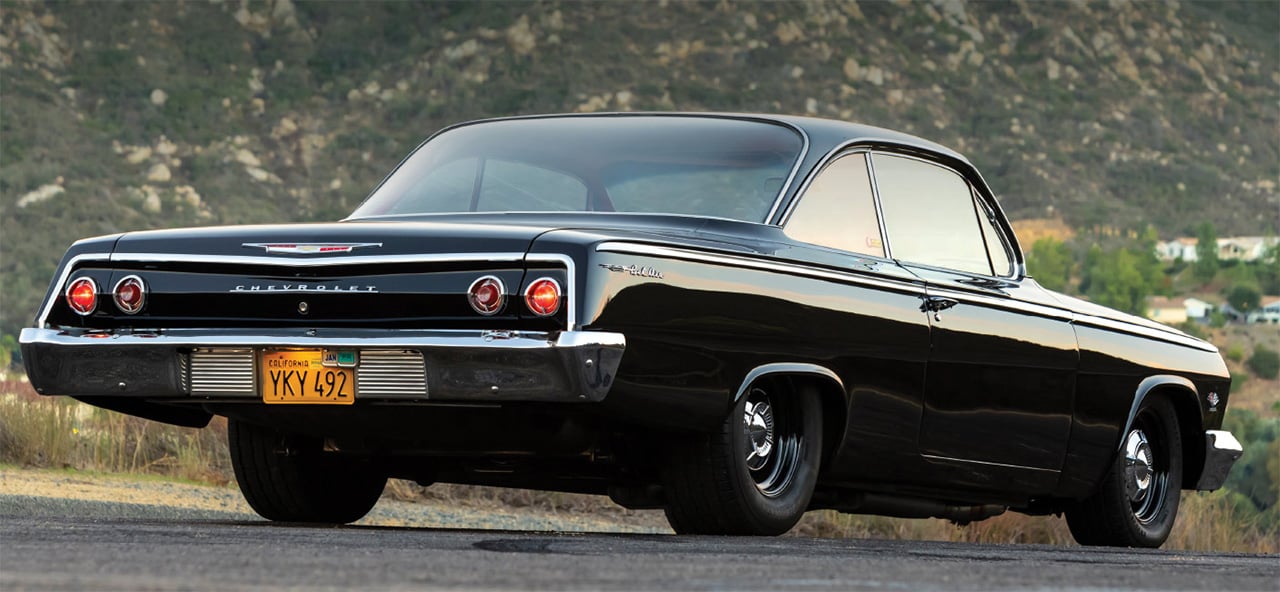 The photos seen here were taken by Wes Allison and are provided courtesy of All Chevy Performance.
Shaun Dove says he ended up with this '62 Bel Air by accident, after a customer left it at his shop in need of repairs. He has had it for about 10 years, and has been working on it ever since. The exterior features gloss black paint that, despite being applied 20 years ago, still looks great. The front grille is one of the many parts that were sourced from Classic Industries.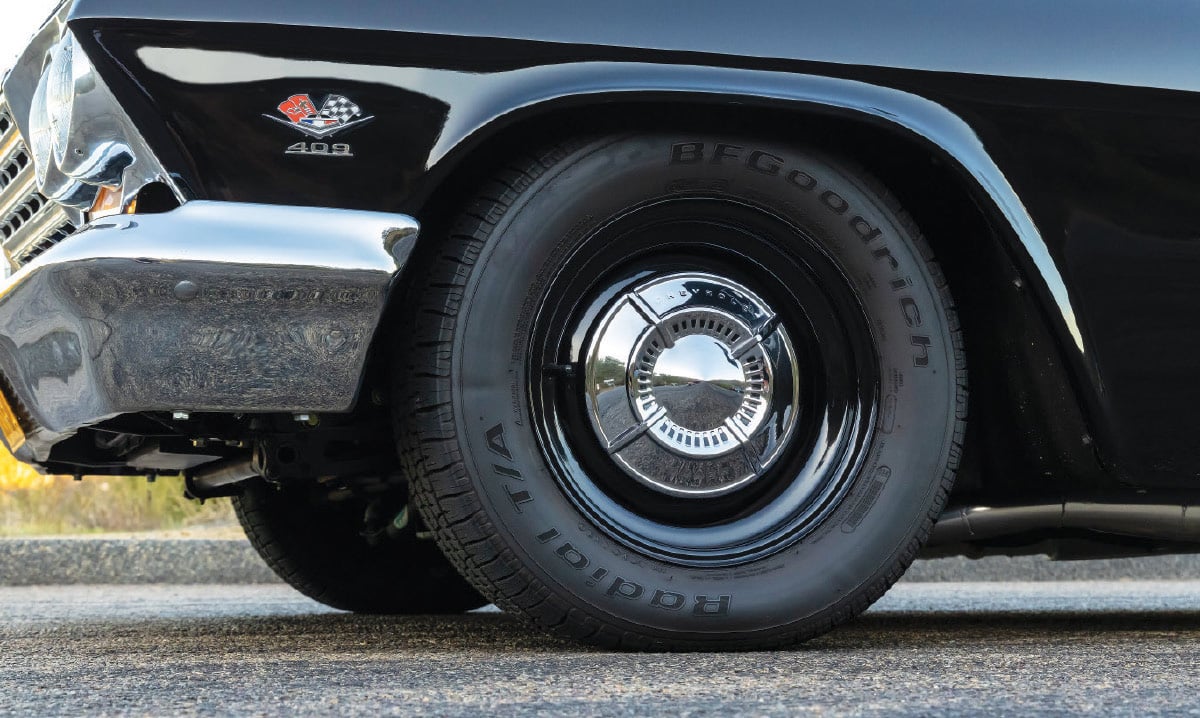 The Bel Air rides on CPP lowering springs and Bilstein shocks, with 15-inch Wheel Vintiques wheels and sticky BFGoodrich tires.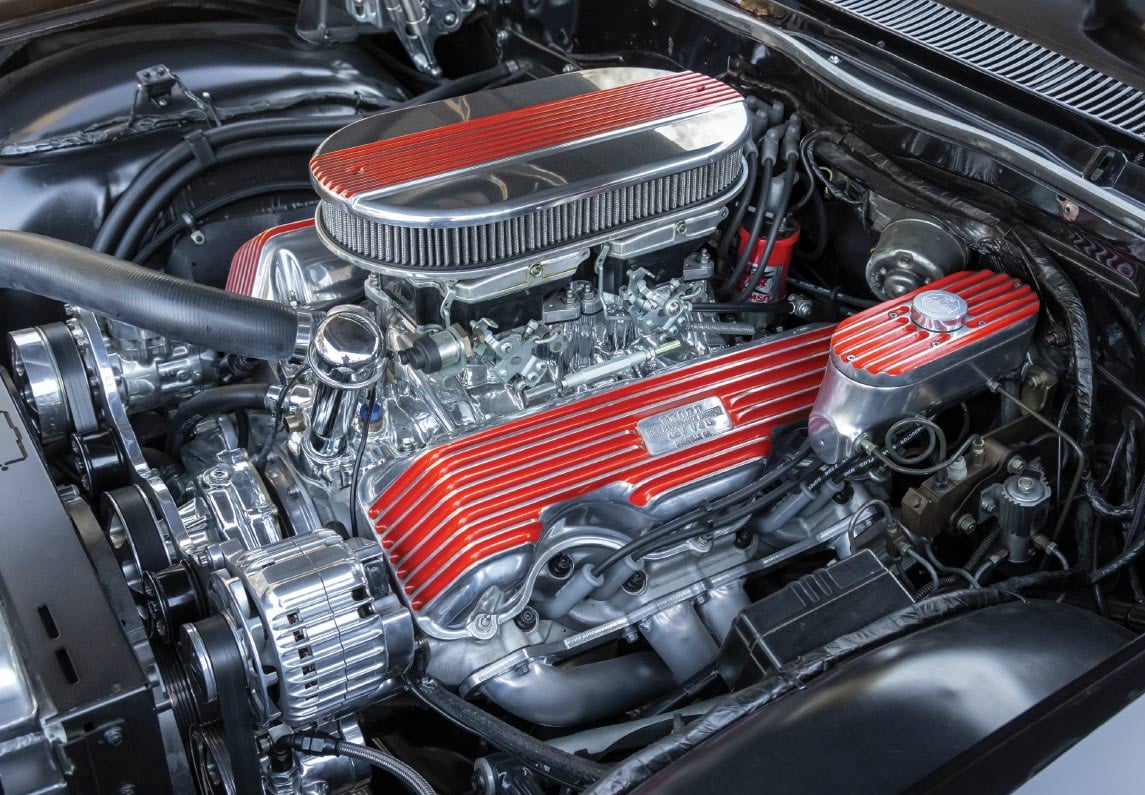 This '62 Bel Air is powered by a 409ci V8 that was built out to 482ci with a long list of modifications, producing a whopping 640 horsepower. It also has a Tremec TKO 5-speed manual transmission and a limited-slip differential with 4.11 gears.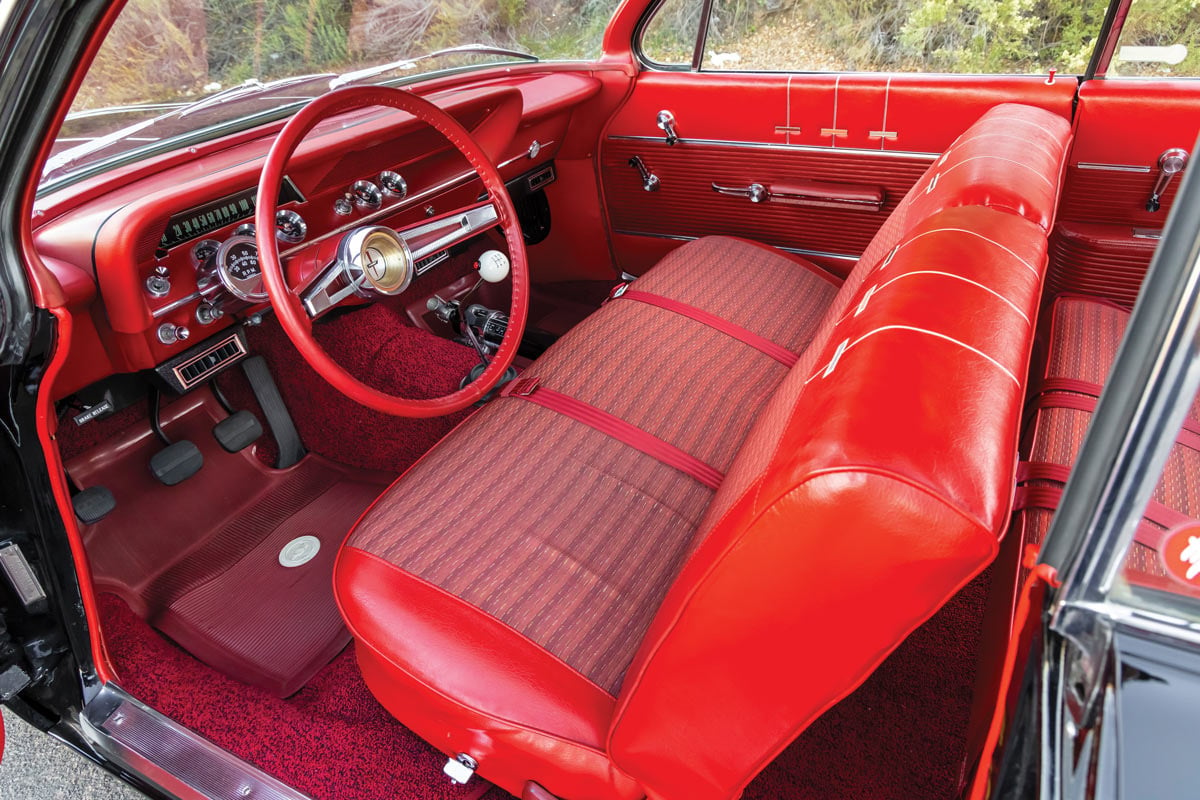 Last but certainly not least, the Bel Air's interior was restored using Classic Industries parts. The carpet, seat upholstery, and door panels all came from the pages of our Full-Size Chevy catalog. The result is gorgeous, with vibrant red that perfectly offsets the black exterior.
Shaun's '62 Bel Air turned out great, and we're thankful to All Chevy Performance for featuring it. For many more details and photos, go read the full ACP article.
If you're looking for parts for your classic Chevy Impala, Bel Air, Biscayne, Caprice, or other Full-Size vehicle, we can help. Browse our selection of parts online, or click the button below to get a free, full-color Full-Size Chevy restoration parts catalog.