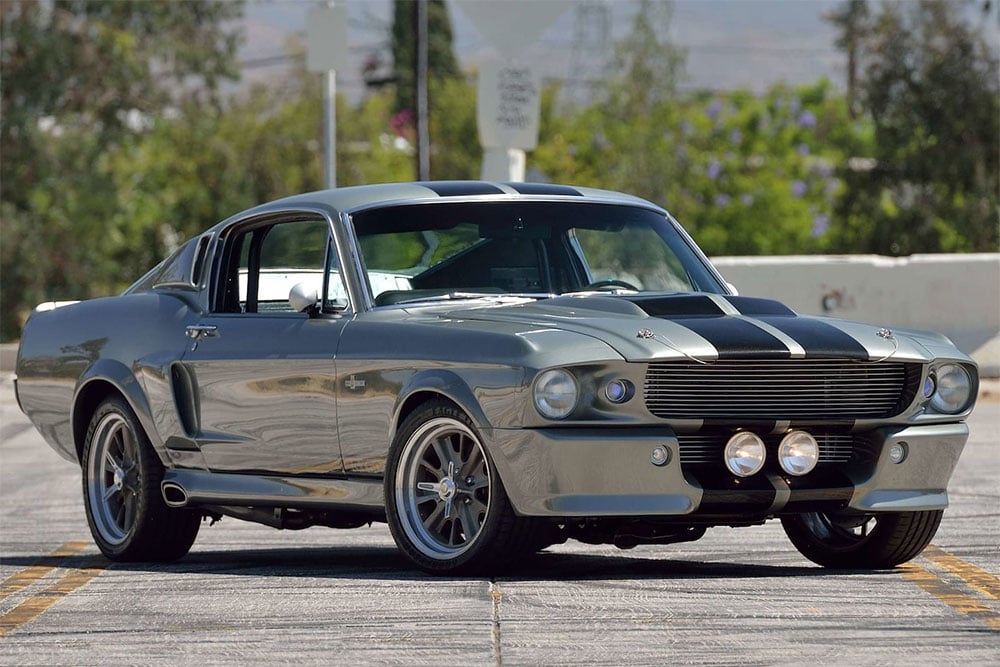 For car enthusiasts, it's always enthralling to watch classic vehicles appear on the silver screen, whether they're piloted by the dashing hero or the nefarious villain. Engines roar, tires squeal, and inevitably some unfortunate street vendor's fruit stand gets knocked over during the chaos. But in the end, these cameos can provide new appreciation for our favorite vehicles, and also inspire younger generations to learn to love these cars as we do. The 2000 action film "Gone in 60 Seconds" has an incredible lineup of classics, with the most recognizable being a '67 Mustang known as "Eleanor."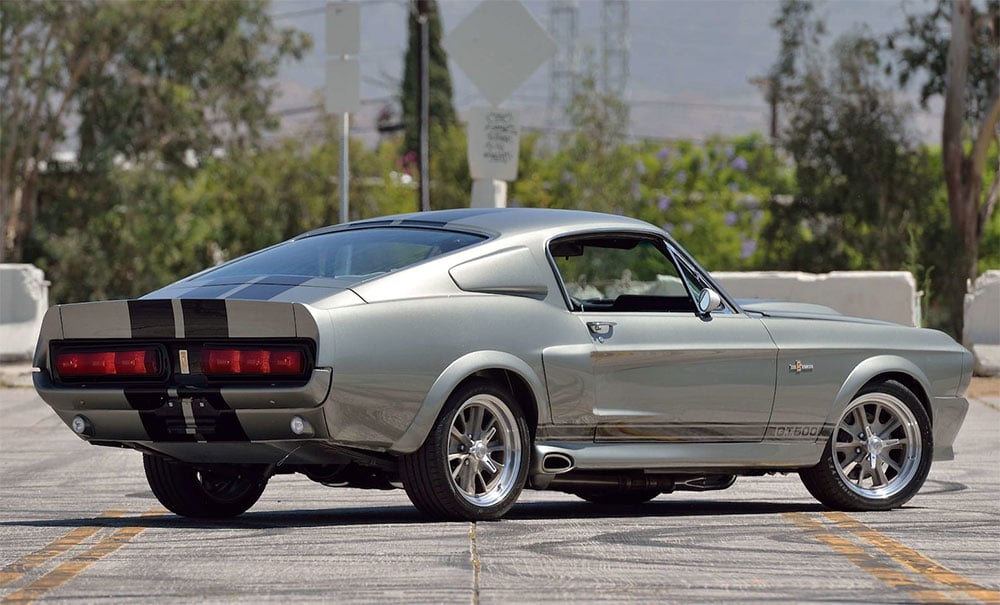 (Photos courtesy of Mecum Auctions)
Prior to filming, a stable of 11 cars were built by Cinema Vehicle Services in North Hollywood, California. The cars were based on a design by Steve Stanford and Chip Foose, and Foose reportedly based his sketches on "what he thought Carroll Shelby would want to see as a modern-day GT500."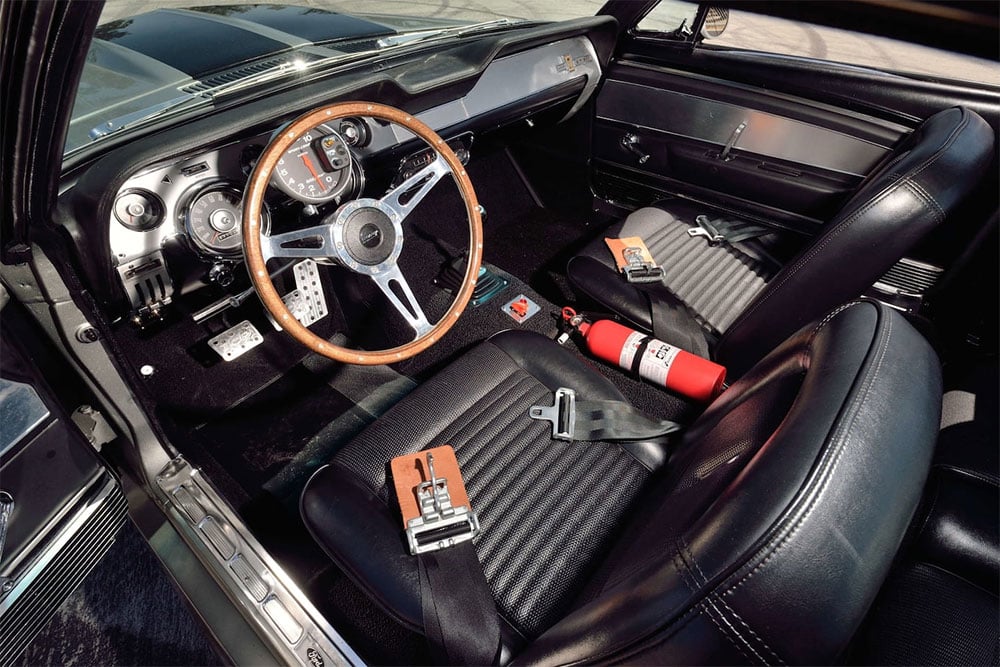 The 1967 Mustang pictured here is said to be one of only three of the movie cars that still exist. It recently underwent a full rotisserie restoration at the original builder, Cinema Vehicle Services. The Pepper Gray Metallic paint, black stripes, custom 10-spoke wheels with spinner center caps, wood-rimmed steering wheel, and even the Hurst shifter with "Go-Baby-Go" button are all present, just as they were in the movie.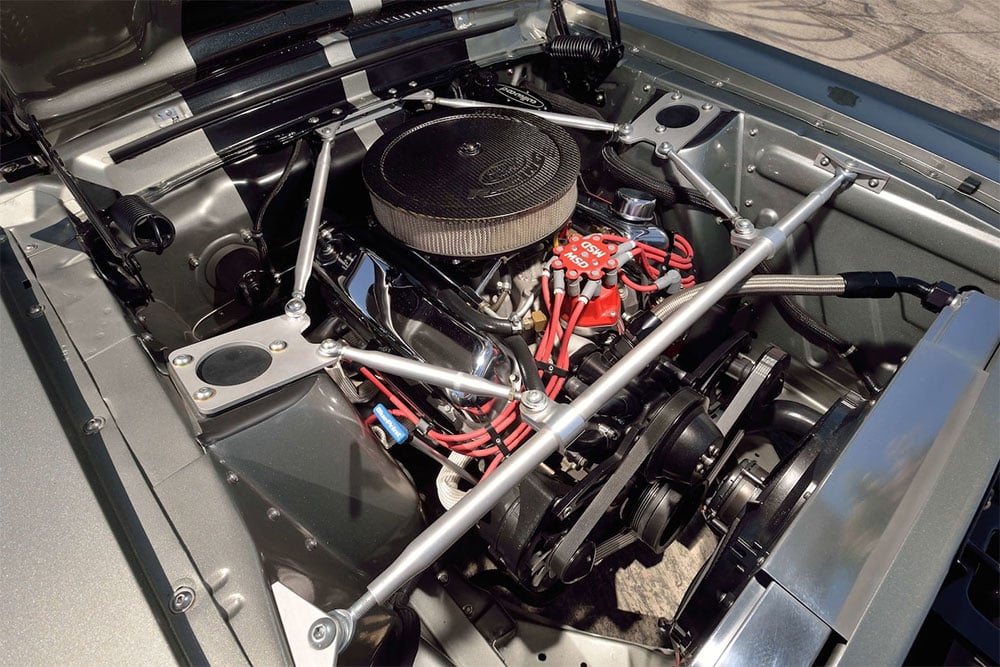 This Mustang is powered by a 351ci V8 with a nitrous oxide system, Edelbrock Performer intake manifold, MSD ignition, stainless headers and side-exit exhaust with Magnaflow mufflers. It also features a Tremec TKO 5-speed manual transmission, 3.70 rear end with Positraction, upgraded suspension, and Wilwood disc brakes.
At the recent Mecum Kissimmee 2020 auction, this '67 Mustang sold for $852,500 to an anonymous bidder, exceeding the initial estimates of $500,000-600,000. For more information on the details of this build, refer to the Mecum Auctions listing page. If you already own a Mustang and you're looking for restoration parts, click the button below to get a free Classic Industries Mustang parts catalog.