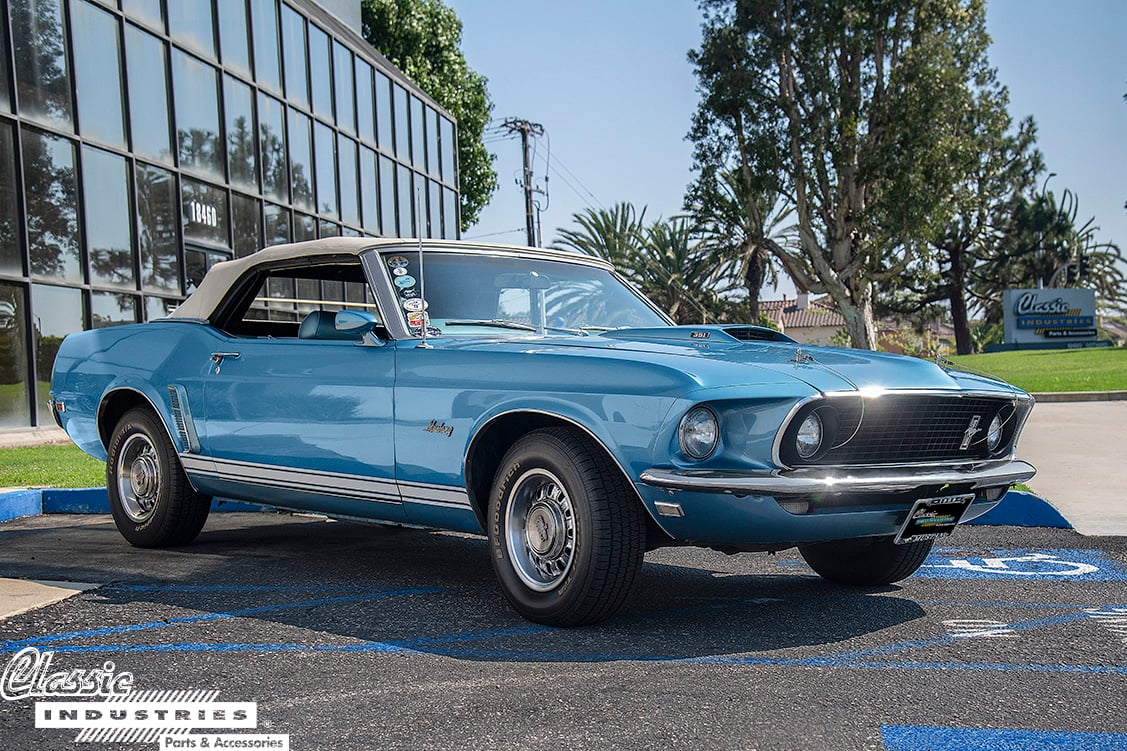 Some of our favorite classic cars have appeared in movies, and seeing them on the silver screen makes their real-world counterparts seem even cooler. The Bullitt Mustang, Smokey and the Bandit Trans Am, and Vanishing Point Challenger are just a few noteworthy examples. You'll rarely see those star cars outside a museum, but we recently had an opportunity to photograph a Classic Industries customer's car that had a movie cameo of its own. This 1969 Mustang convertible was featured in the 2002 film Confessions of a Dangerous Mind.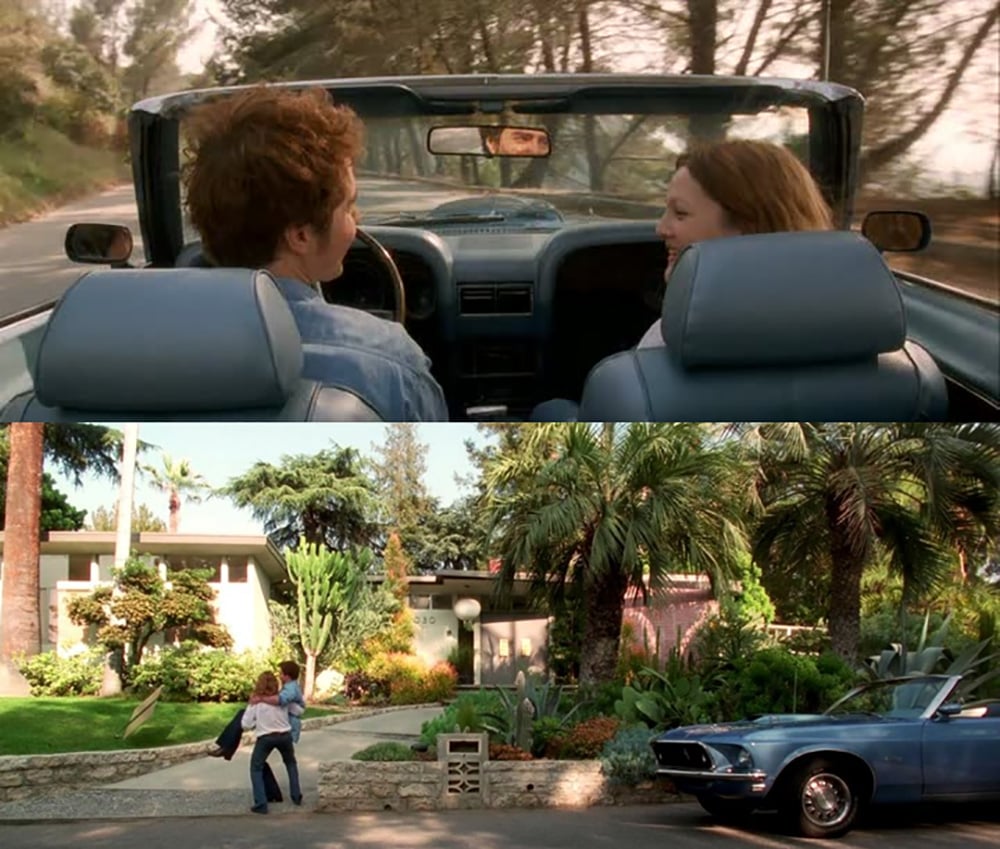 In the screenshots above, you can see co-stars Sam Rockwell and Drew Barrymore with this Mustang. Its current owner, Jeff Weiss, of Costa Mesa, CA, bought it shortly after it appeared in the movie.
Jeff says that the car has been relatively well-preserved and didn't need extensive restoration, but it has been repainted twice over the years. It wears a fresh coat of the original Winter Blue metallic color, as well as white side stripes and a white convertible top.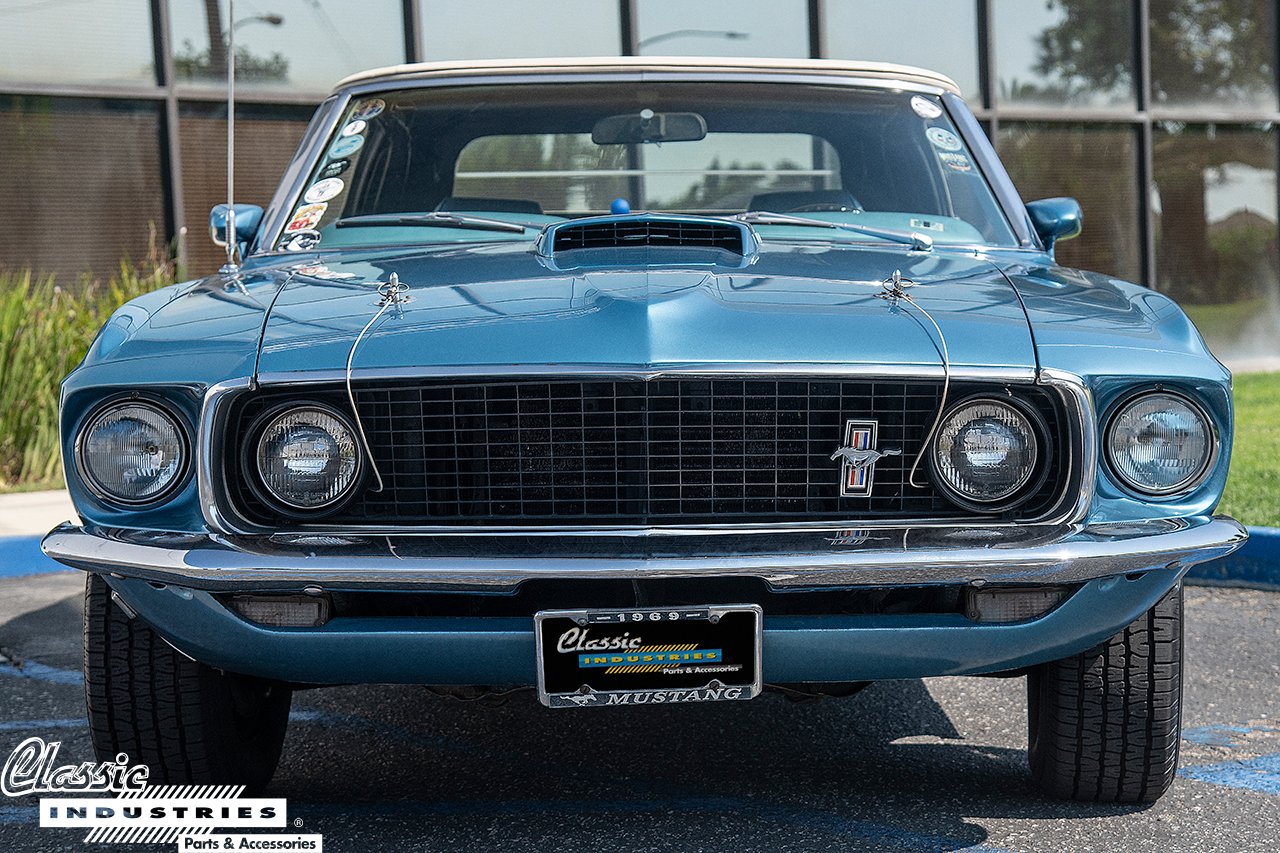 The chrome bumpers, lighting, grille, and emblems all look like new. Its hood is held in place with pins as original, and it rides on original-style steel wheels wrapped in BF Goodrich tires.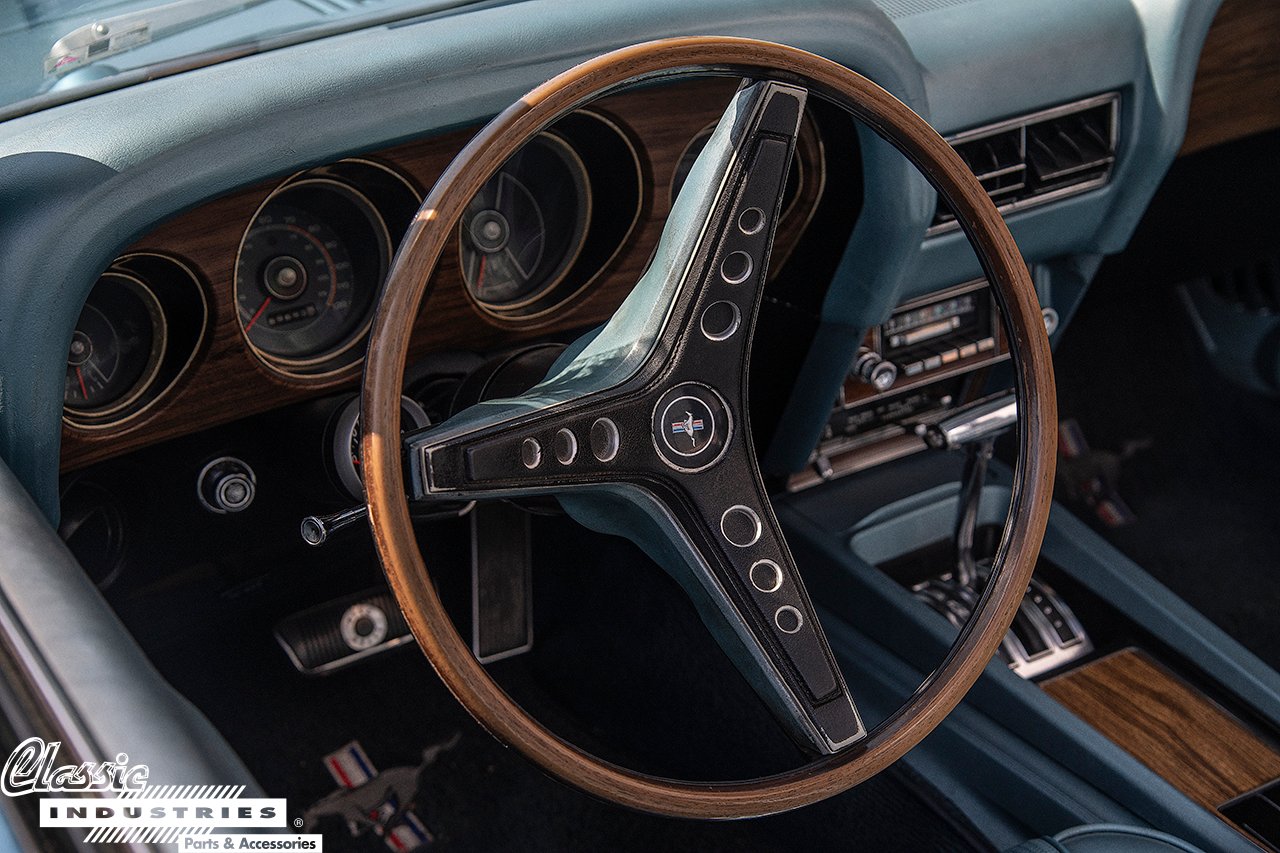 Inside the Mustang, the blue dash and center console are accented by black carpet and floor mats, as well as a rim blow wood-grain steering wheel and matching gauge bezel. An original-style radio is still present behind another wood-grain bezel.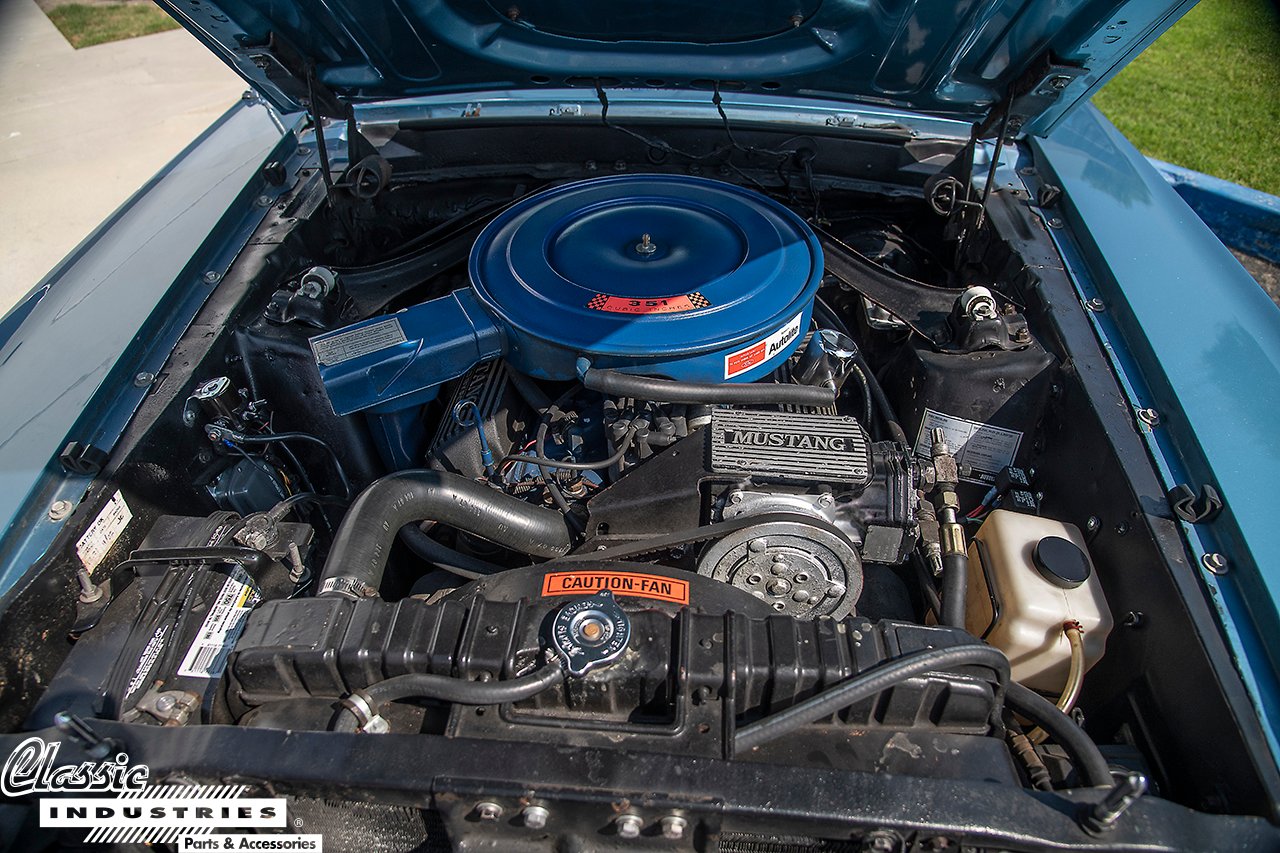 Under the hood, you'll find a 351 Windsor V8, topped by an air cleaner with all the appropriate decals. Jeff says he takes his Mustang to car shows frequently, and the stickers at the edges of the windshield reflect a few of the events it has appeared at.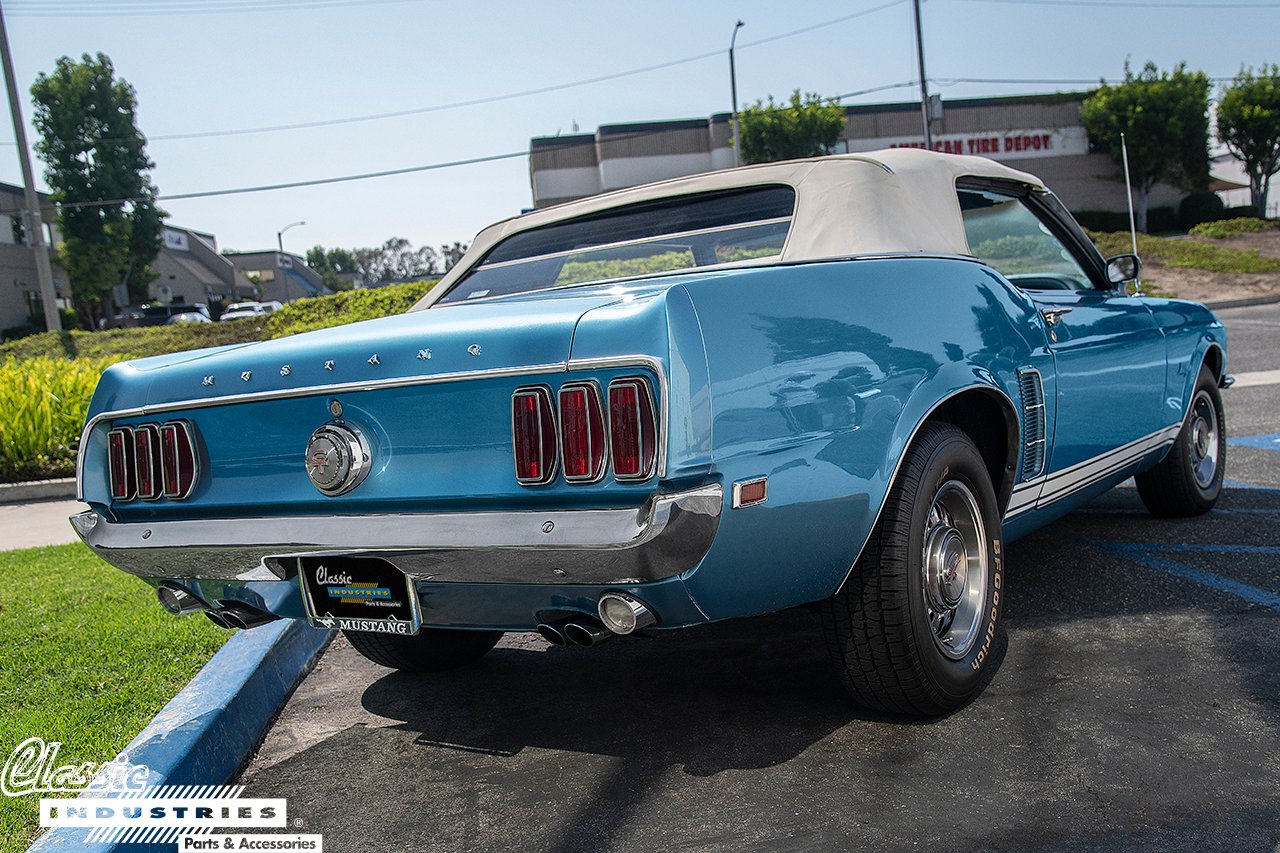 If you own a classic Ford Mustang, Classic Industries can help you find all the parts and accessories you need to restore it and keep it on the road. Our Mustang catalog features a wide variety of replacement parts, maintenance items, and accessories. Click the button below to get a free Mustang restoration parts catalog.