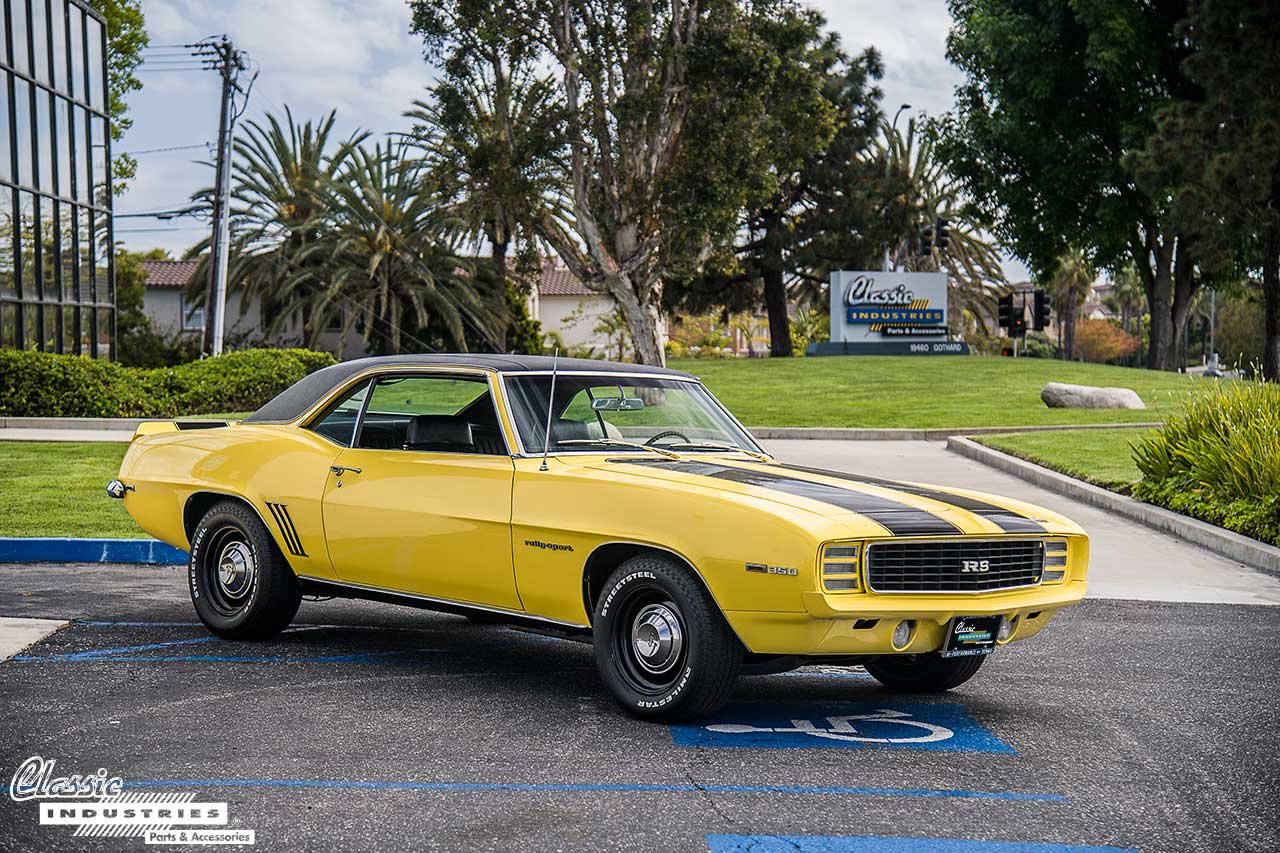 Classic cars often become family heirlooms, passed from generation to generation over the course of decades. Not only does this process ensure a vehicle remains in good hands by keeping it in the family, it also maintains a strong sense of appreciation for these timeless cars and trucks. After all, it's one thing to see them in pictures and read about them in magazines, and entirely another to get your hands dirty under the hood and feel the exhilaration behind the wheel. This 1969 Camaro RS was recently restored in preparation to be handed down from a grandmother to her grandson.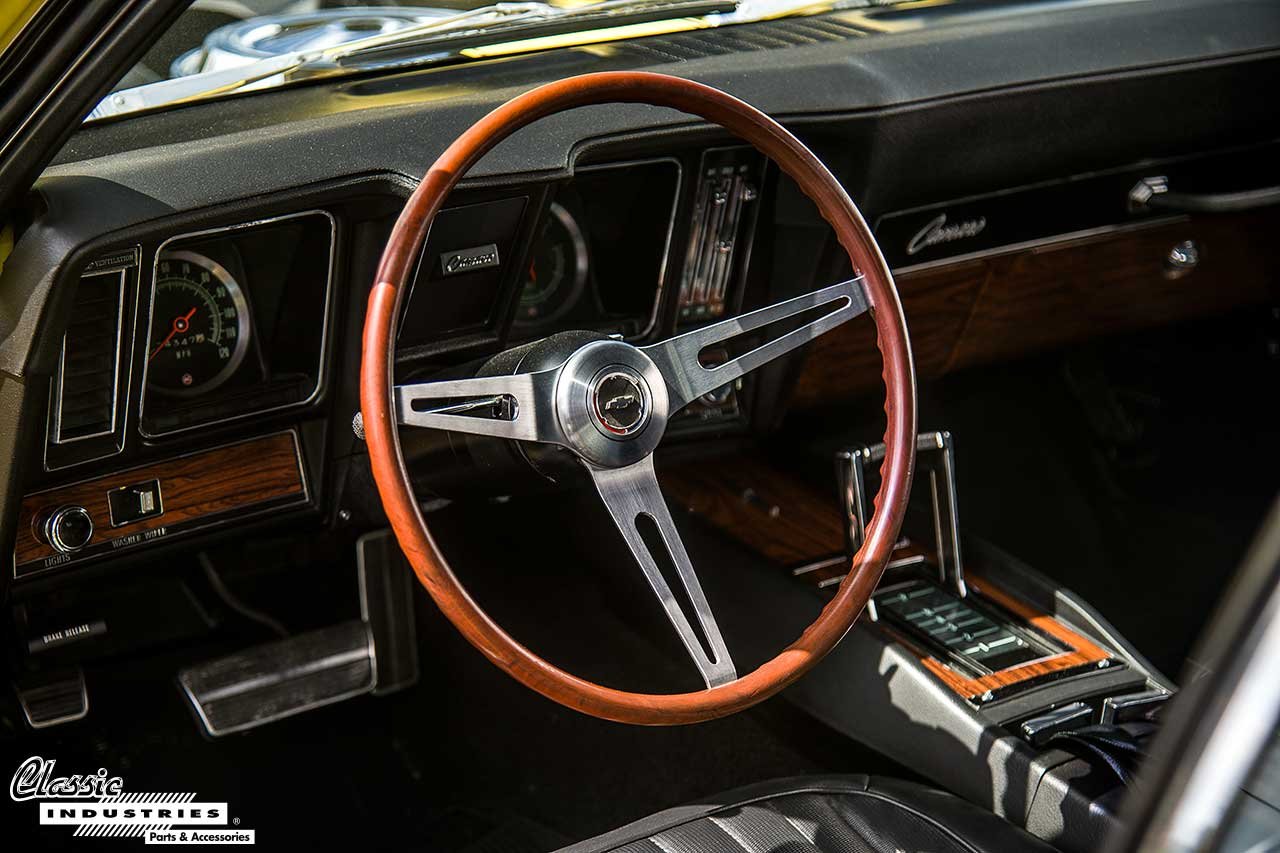 Darin Smith, owner of local restoration and performance shop DWS Classics, stopped by our Retail Showroom in this freshly-restored Camaro not too long ago. He and his crew restored it for the owner, a woman who got it new back in 1969. In fact, it was her first car.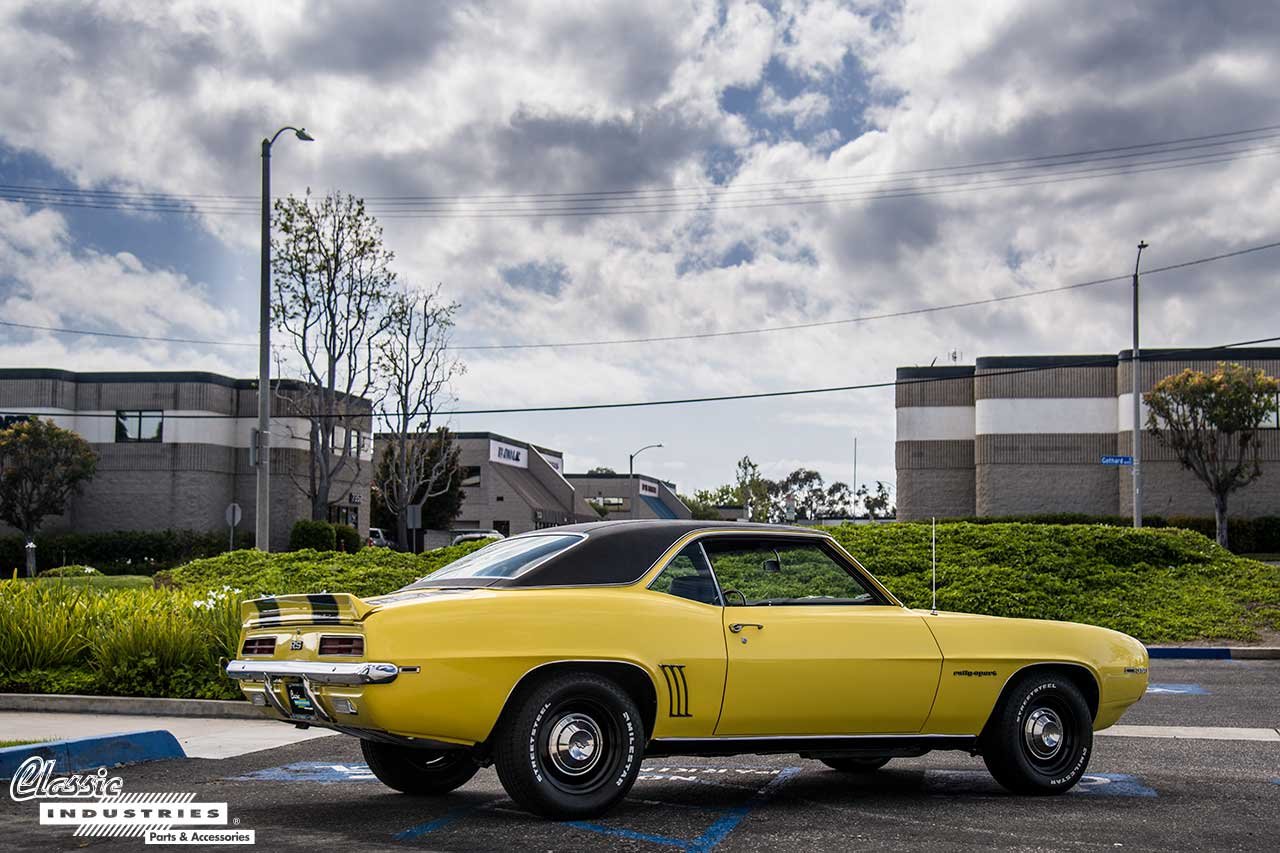 The Camaro was driven and used for many years, but eventually it was pulled into a garage and stored. It remained there untouched for more than 40 years. Recently it was rolled onto a trailer and brought to Darin's shop, where it would be restored to original condition using many parts from the Classic Industries Camaro catalog.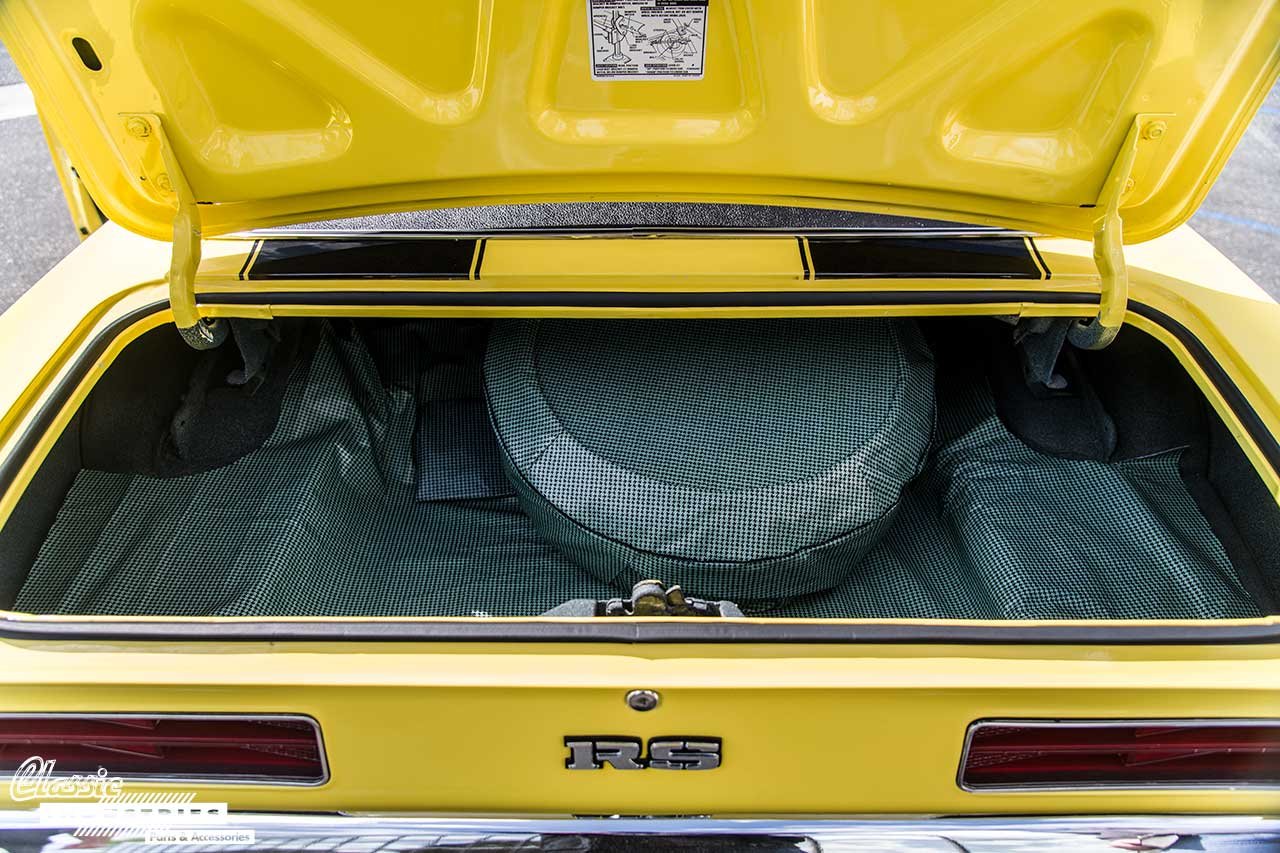 The body was re-sprayed in bright yellow paint with black racing stripes, and all the appropriate Rally Sport emblems were added. It was topped off with a black vinyl roof. The interior was re-upholstered with black carpet and black vinyl seats, and fitted with a new dash pad, center console, and reproduction steering wheel.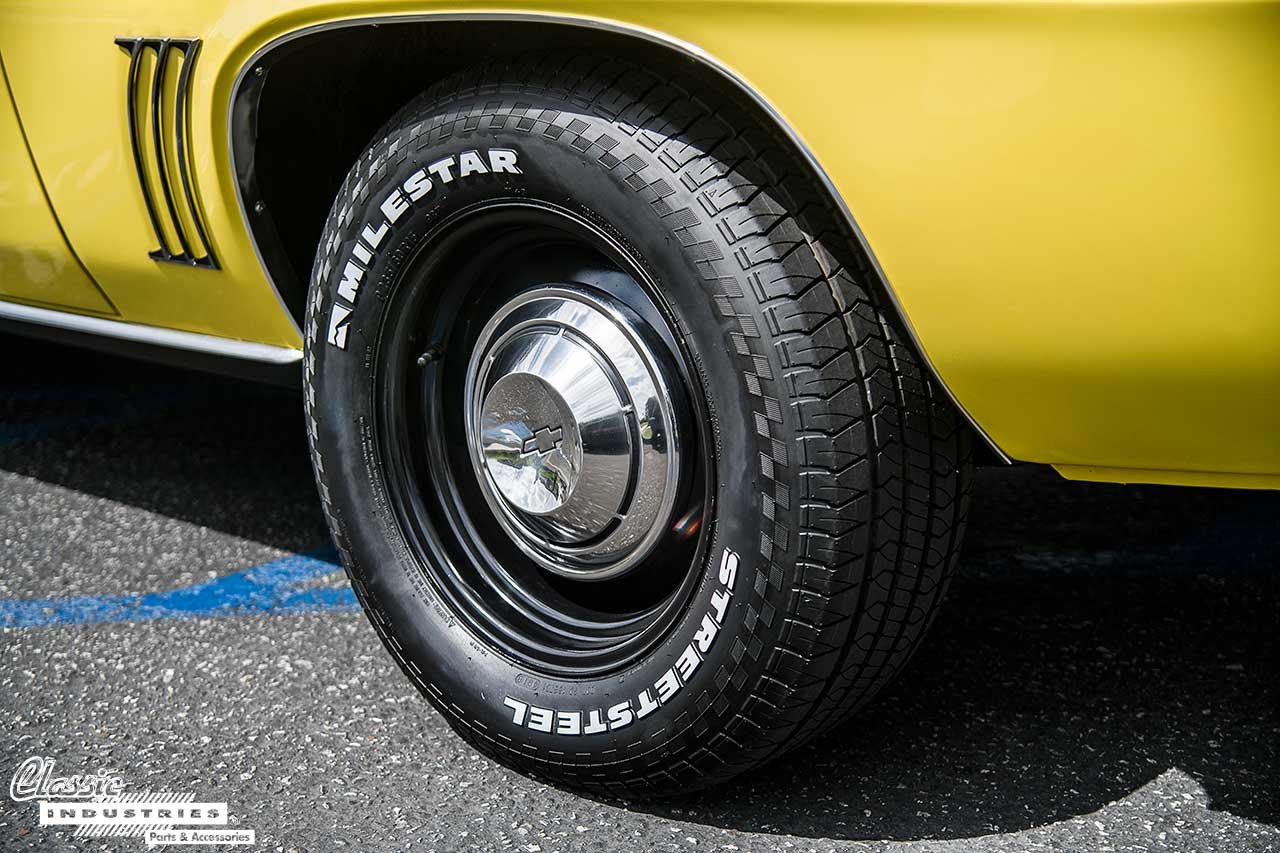 The car rides on black steel wheels with chrome hub caps, retaining the car's original stance. It still has the numbers-matching 350ci V8, TH350 automatic transmission, and 12-bolt axle, too. Every nut and bolt on these parts has been restored, down to original-style decals.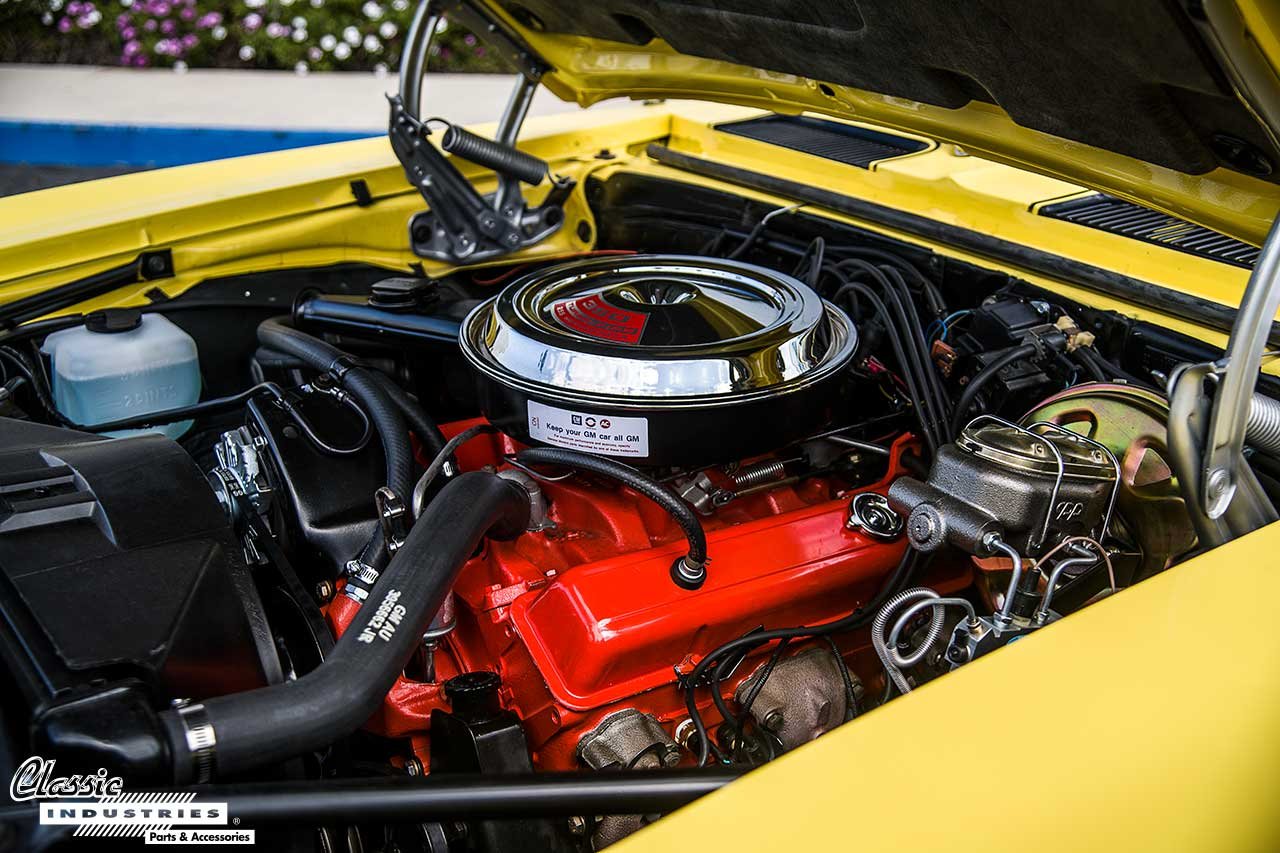 Now that restoration work has been completed, the owner of this 1969 Camaro plans to pass it down to her grandson. We're sure that this young car enthusiast will love it just as much as his grandma has, and will enjoy the revitalized classic for many decades to come.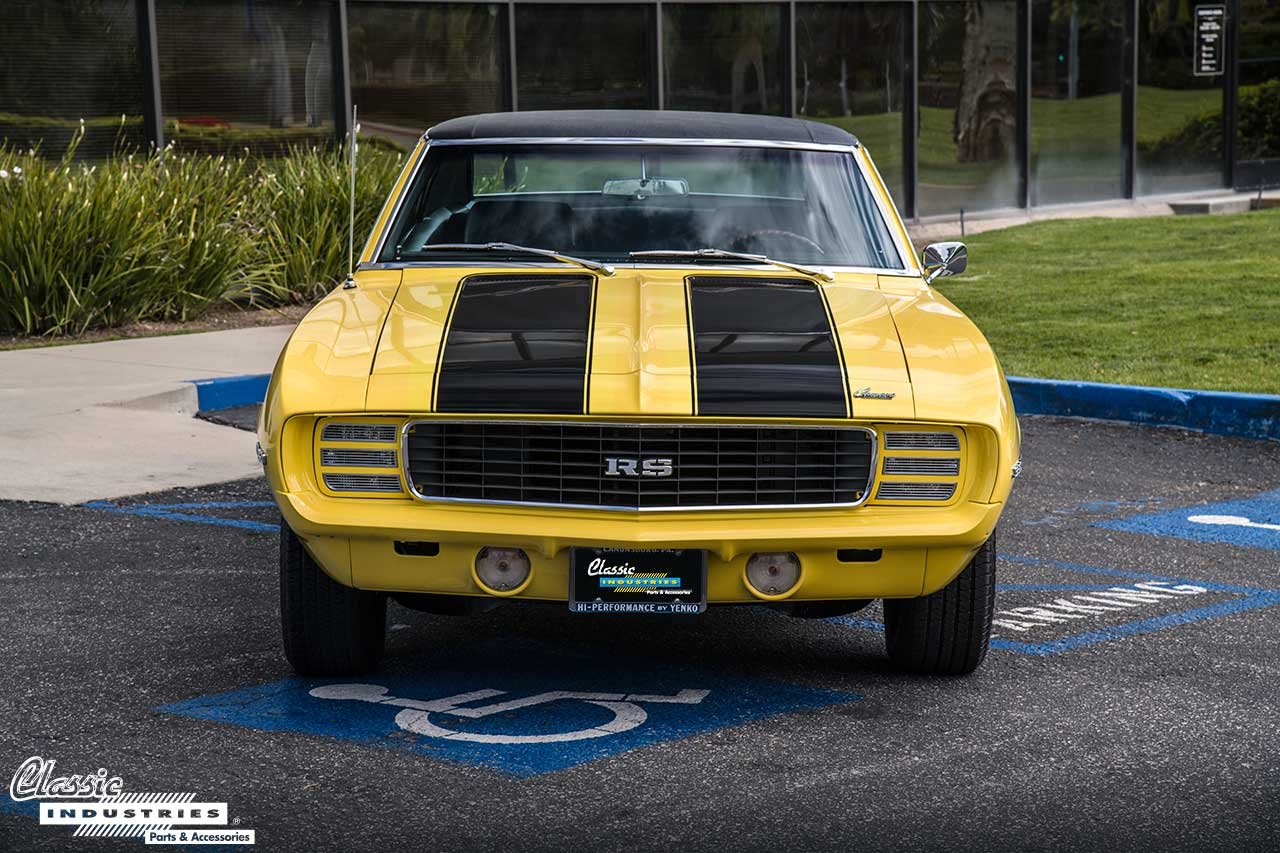 If you own a Camaro that's undergoing restoration, whether it's a personal project or a gift for a beloved family member, Classic Industries is here to help. Our catalog has thousands of parts for these vehicles, including enough to build one from the frame up or even from scratch. Click the button below to get your free full-color Camaro restoration parts catalog.