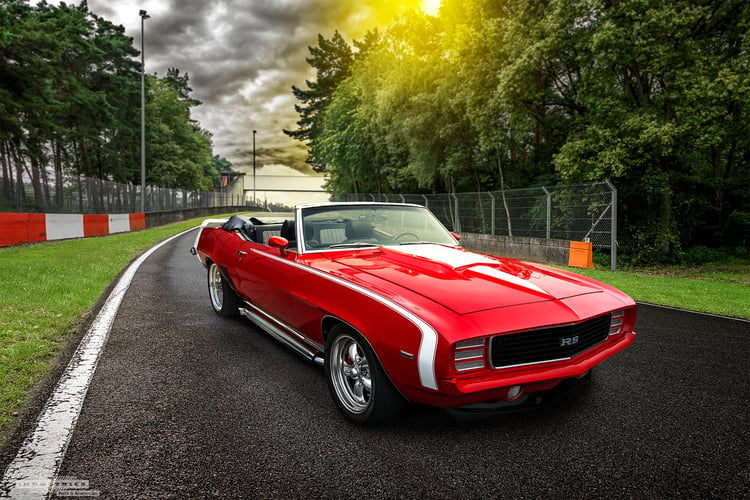 Michael Williams, of Ontario, California, has owned this 1969 Camaro RS convertible for more than four decades. He originally bought the car back in 1977, and quickly fell in love with its timeless style and open-air driving experience.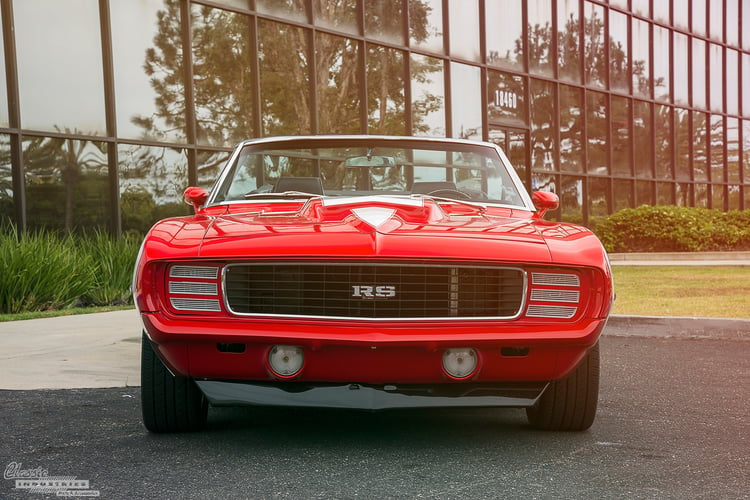 Michael knew he couldn't let go of his Camaro, but that's not to say his tastes didn't change over the years. In fact, he tells us the car has been restored on four separate occasions, each time taking the build in a slightly different direction. Anyone who has owned a first-gen Camaro can tell you that the huge selection of restoration and performance parts on the market leads to near-limitless possibilities for modification.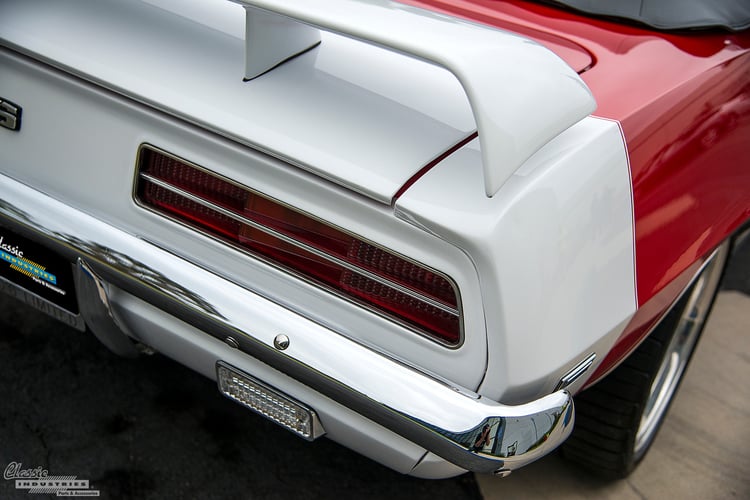 In its latest form, Michael's Camaro was refinished to resemble one of the most iconic high-performance versions of its platform: the Baldwin-Motion SS 427. The original Baldwin-Motion Camaro models were built as a collaboration between Baldwin Chevrolet in Long Island, New York, and hot-rodder Joel Rosen's Motion Performance speed shop. The 1969 427-powered SS/RS model featured a distinctive combination of graphics — a white hood stripe, tail section, and hockey stick side stripes — as well as side pipes and a rear wing.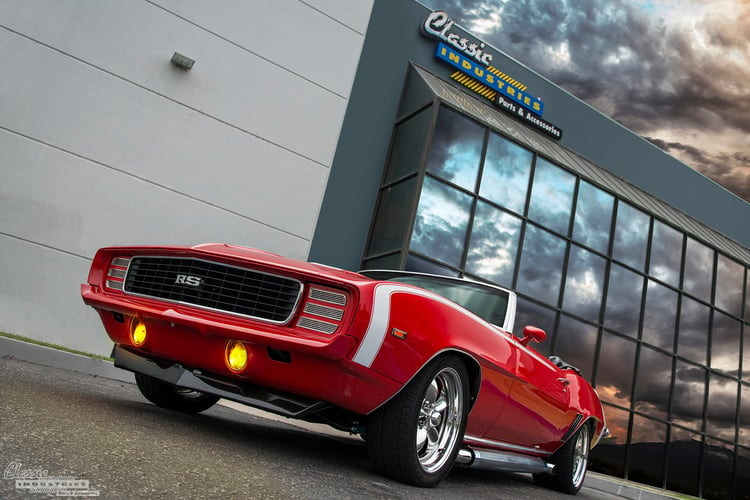 Michael loved the look of the Baldwin-Motion Camaro, so he added similar white exterior graphics atop his car's bright red paint. He also added a rear wing and side pipes to continue his tribute to this icon of the '60s.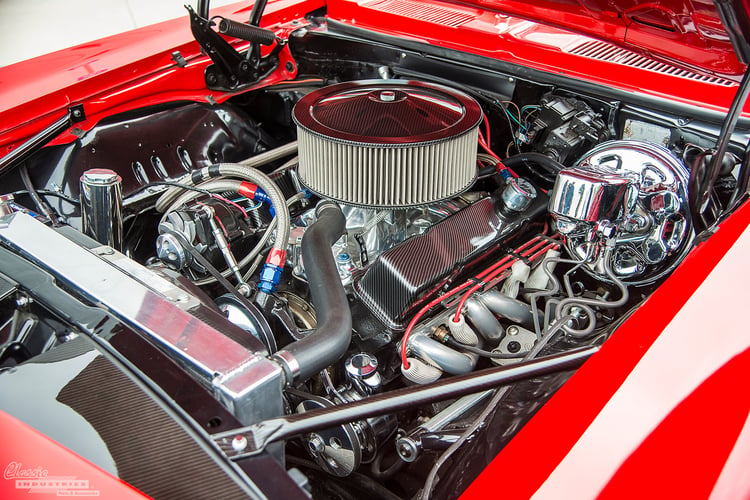 Under the hood, there's an upgraded 350ci V8 paired with a TH-350 automatic transmission that provides ample power to the rear wheels. To help the Camaro stop safely, Wilwood disc brakes have been installed on all four corners, along with American Racing wheels clad in sticky tires.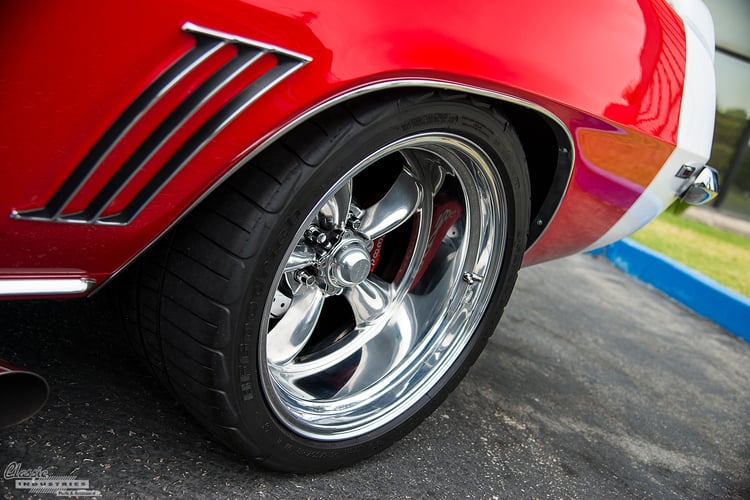 After more than 40 years of ownership and four restorations, Michael still loves driving his Camaro. This '69 RS convertible is a real head-turner, especially when the top is down and the side pipes are rumbling.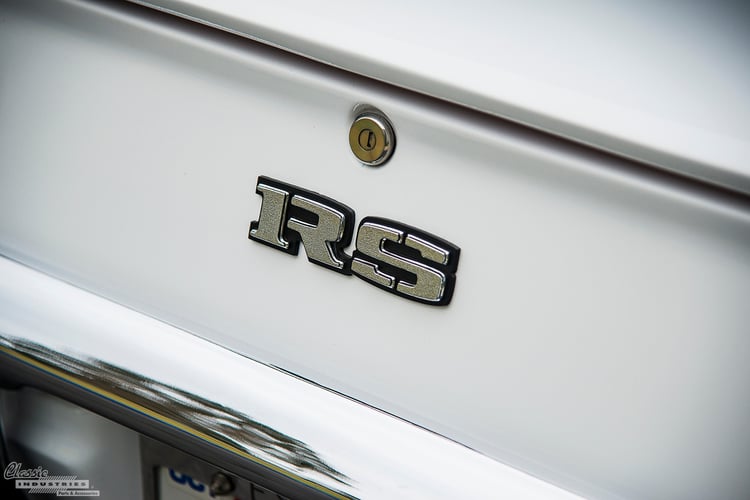 If you own a Camaro that's in need of restoration — whether it's the first time or the fourth — Classic Industries has the parts and accessories you need to finish your project. Click the button below for a free full-color Camaro parts catalog.