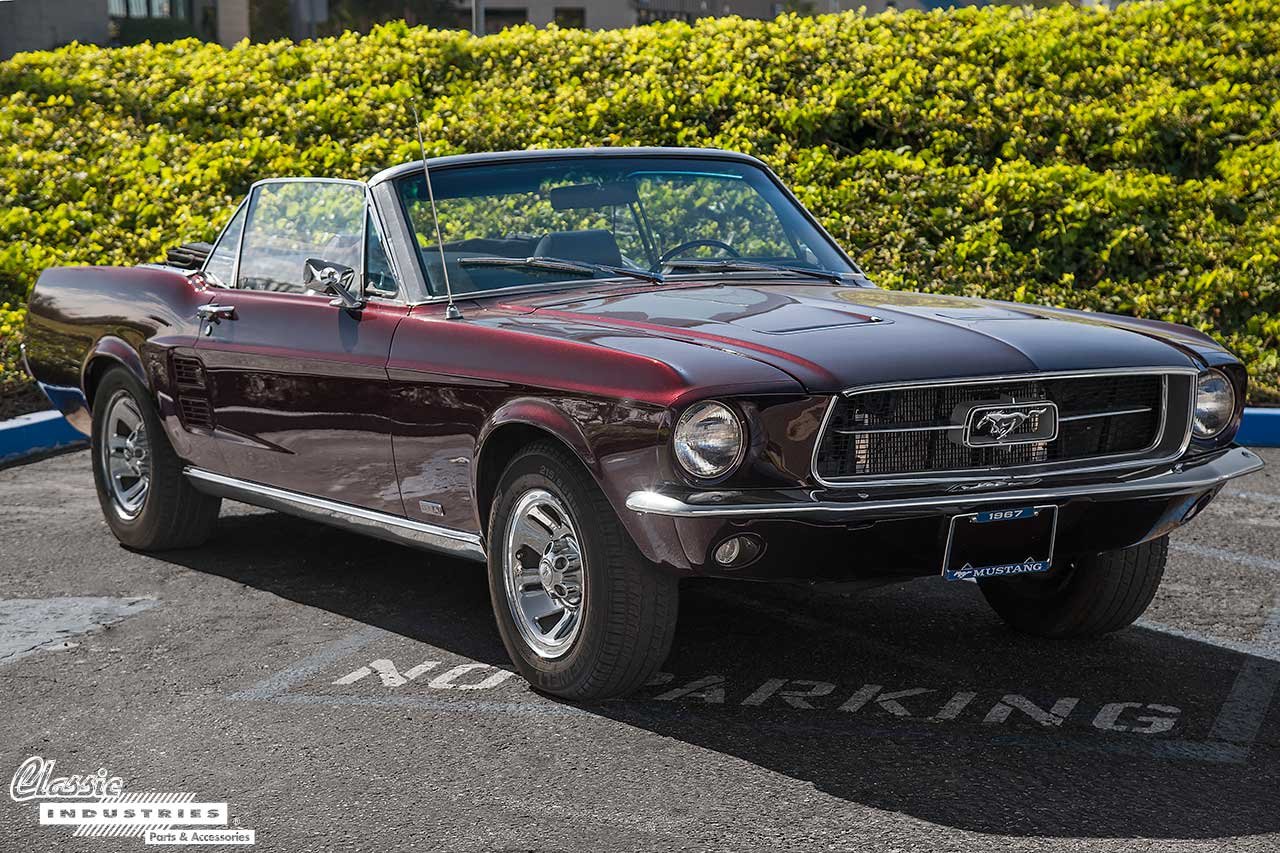 Summer is quickly approaching, and there are few better ways to soak up its warm, sunny weather than behind the wheel of a classic car. Better yet, a convertible. Anyone who has owned such a vehicle can attest that it's almost impossible not to smile when you're cruising a smooth road with some good tunes on the radio and the wind in your hair. Spencer Brooks, of Long Beach, California, is nearing completion on his 1967 Mustang convertible restoration project, which serves as a beautiful example of this category.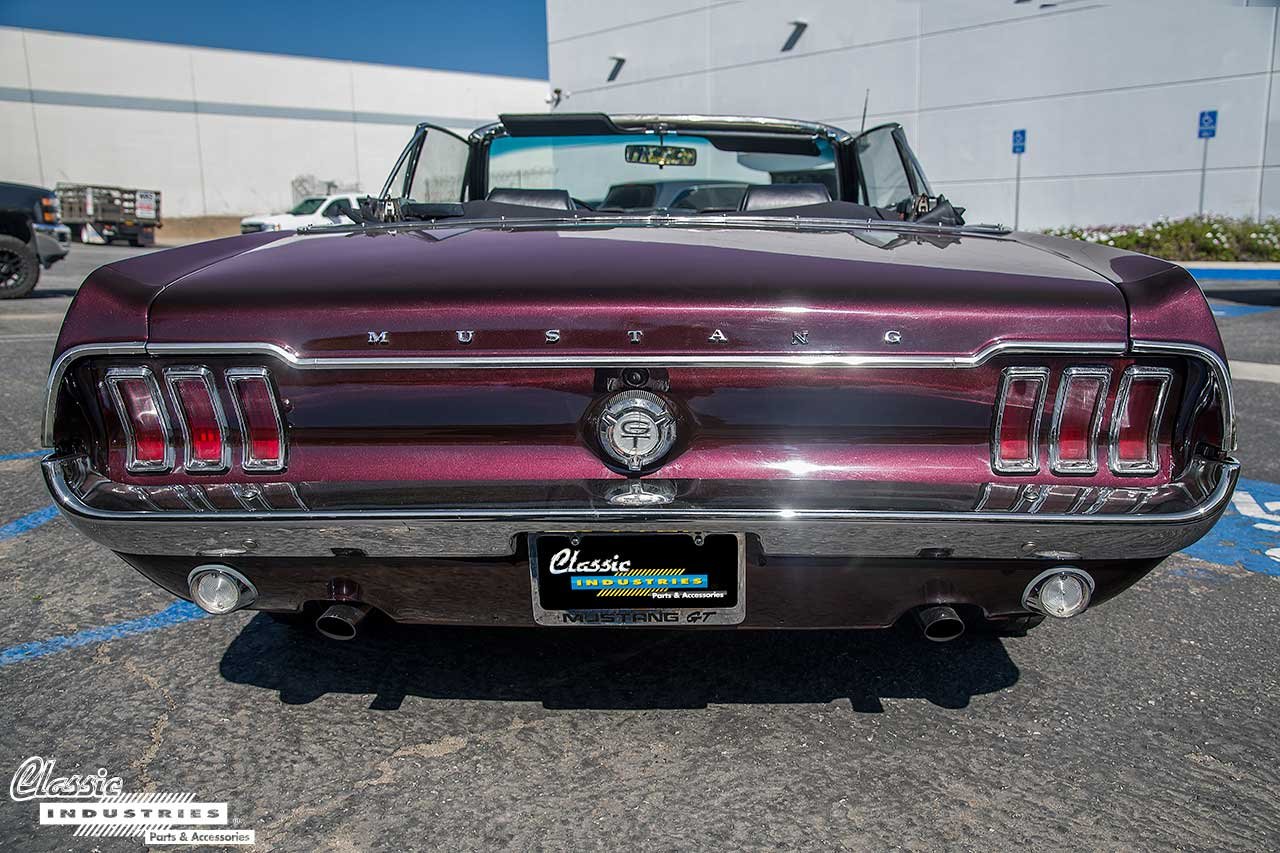 Spencer told us that he considers his '67 Mustang to be about 90% finished at this point, but he's still working on it. The body panels have been repainted in Black Cherry metallic, a rich color that contrasts beautifully with its chrome bumpers, door handles, and rocker panel moldings.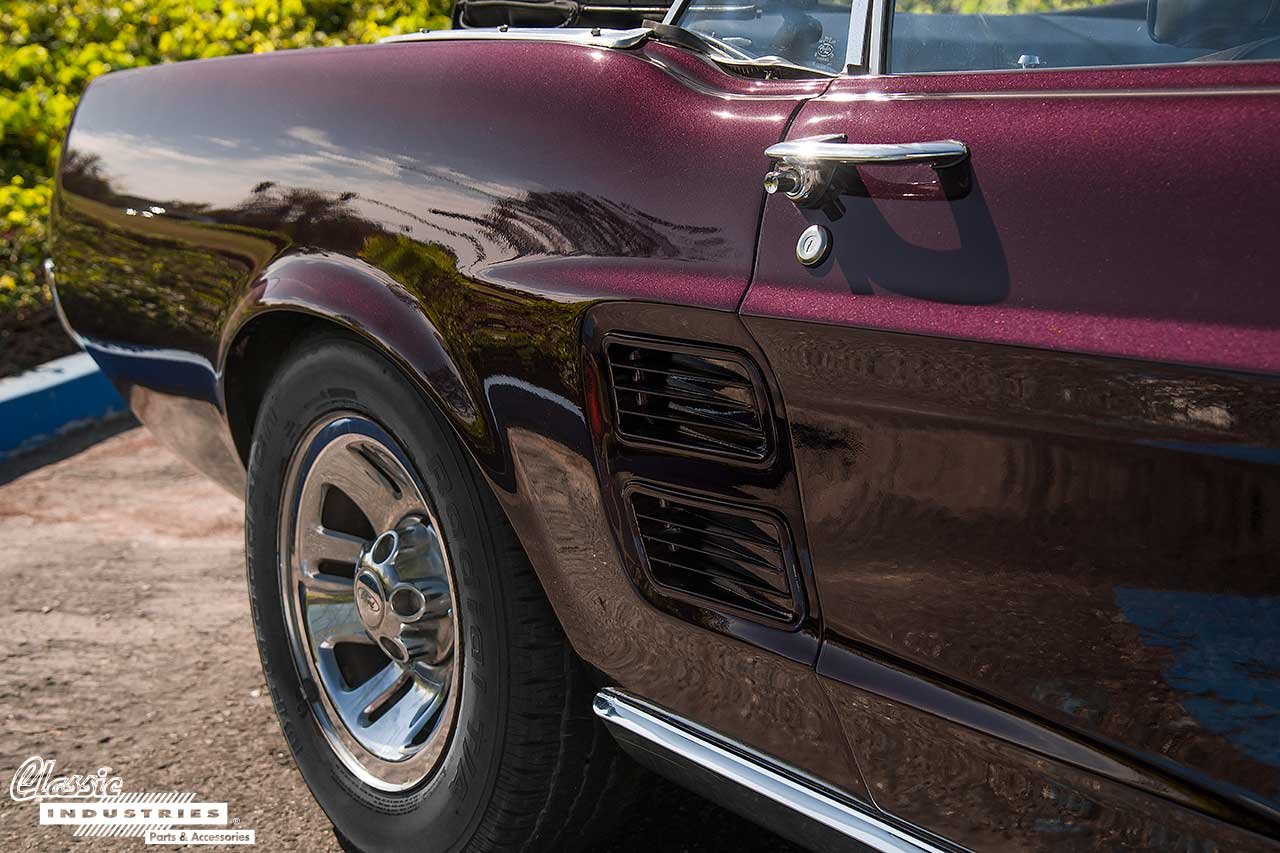 The car currently rides on chrome steel wheels, but not for long. The next item Spencer plans to purchase is a set of original-style reproduction wheels and matching tires.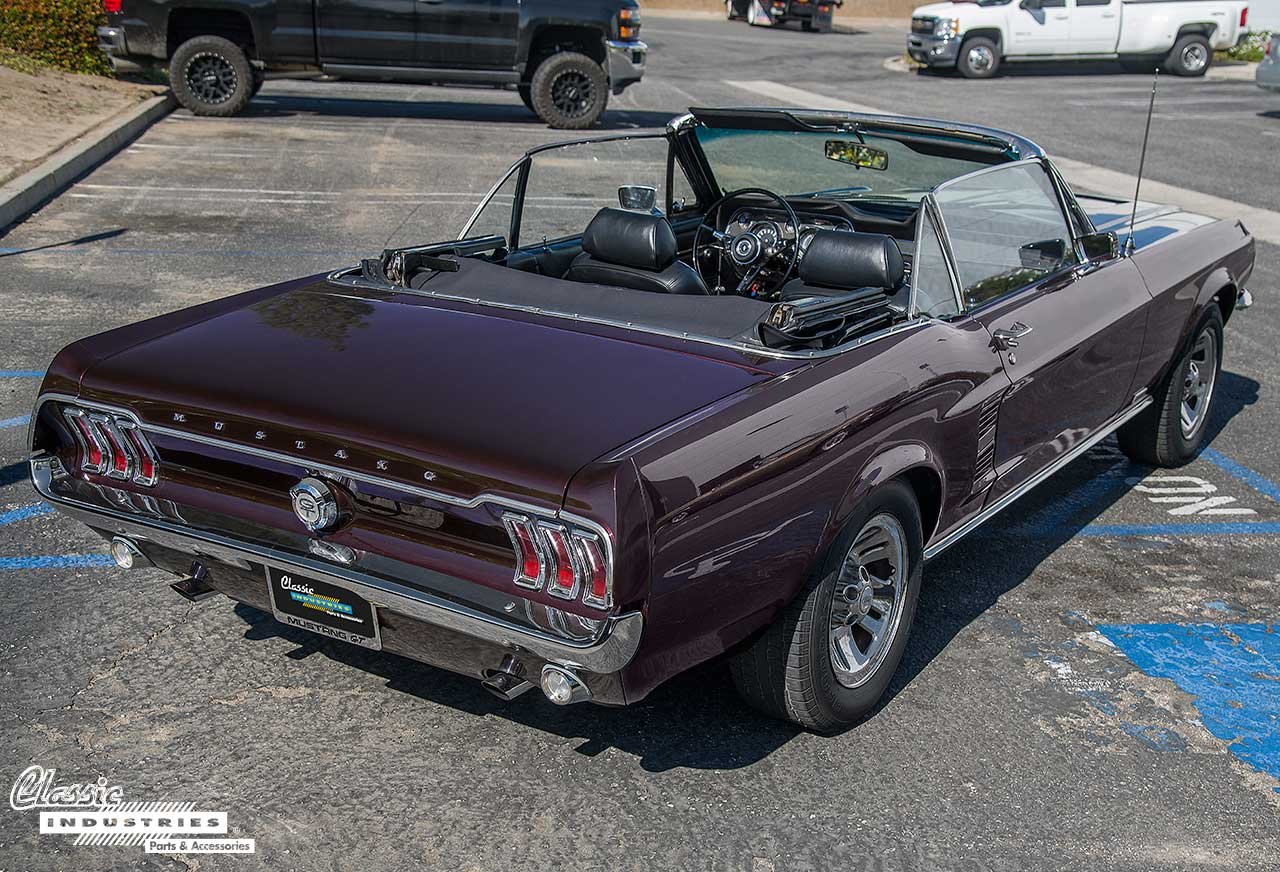 This '67 Mustang's interior features quite a few reproduction parts, including new black carpet, black vinyl upholstery, an original-style steering wheel, and a black convertible top. The car is powered by a 289ci V8 with an automatic transmission.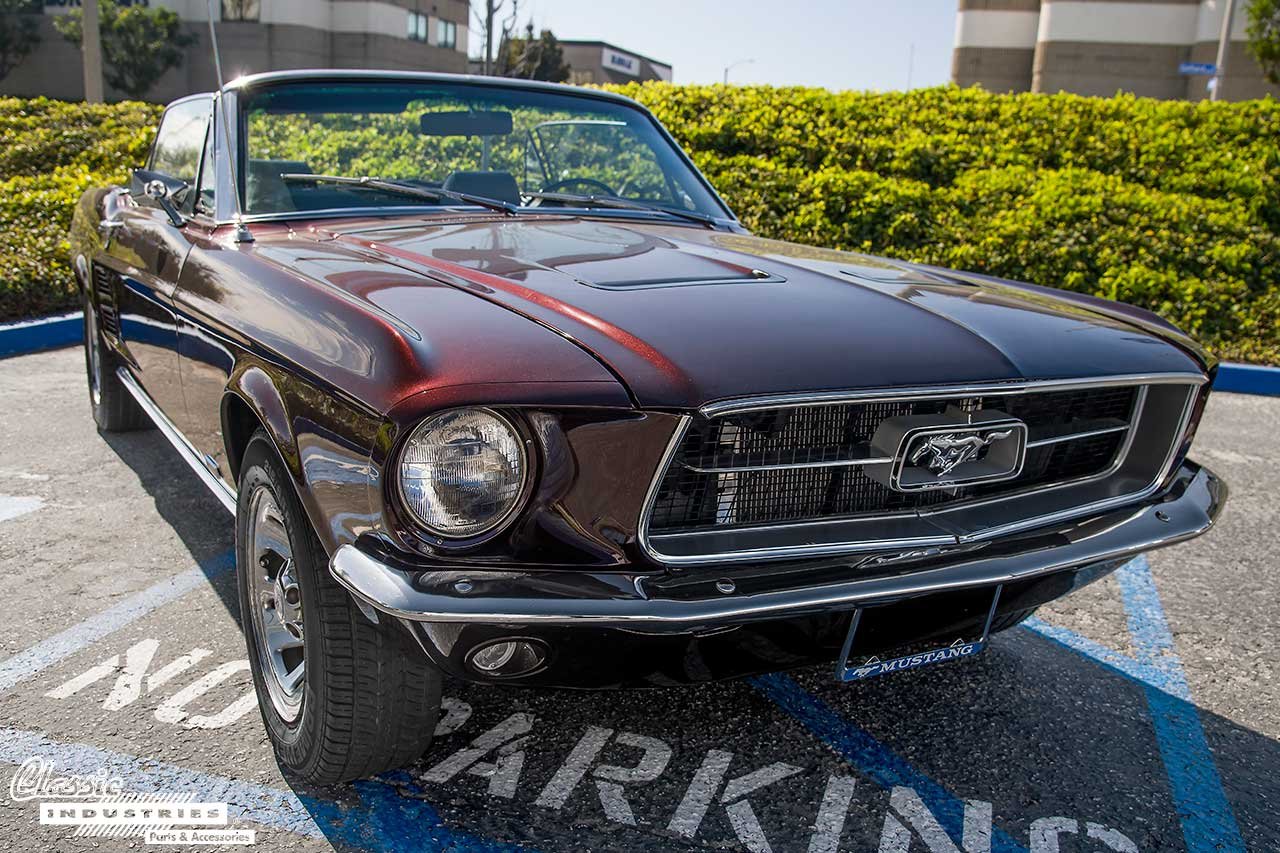 Spencer told us that he only drives his Mustang a few times each month currently, but hopes to finish it soon in time for some summer cruises and shows. We're looking forward to seeing it again outside our Retail Showroom once all the finishing touches are installed.
If you own a Ford Mustang, the Classic Industries Mustang catalog can be your greatest asset in restoring or rebuilding it. Click the button below to get a free catalog and peruse the parts and accessories we have for your car.