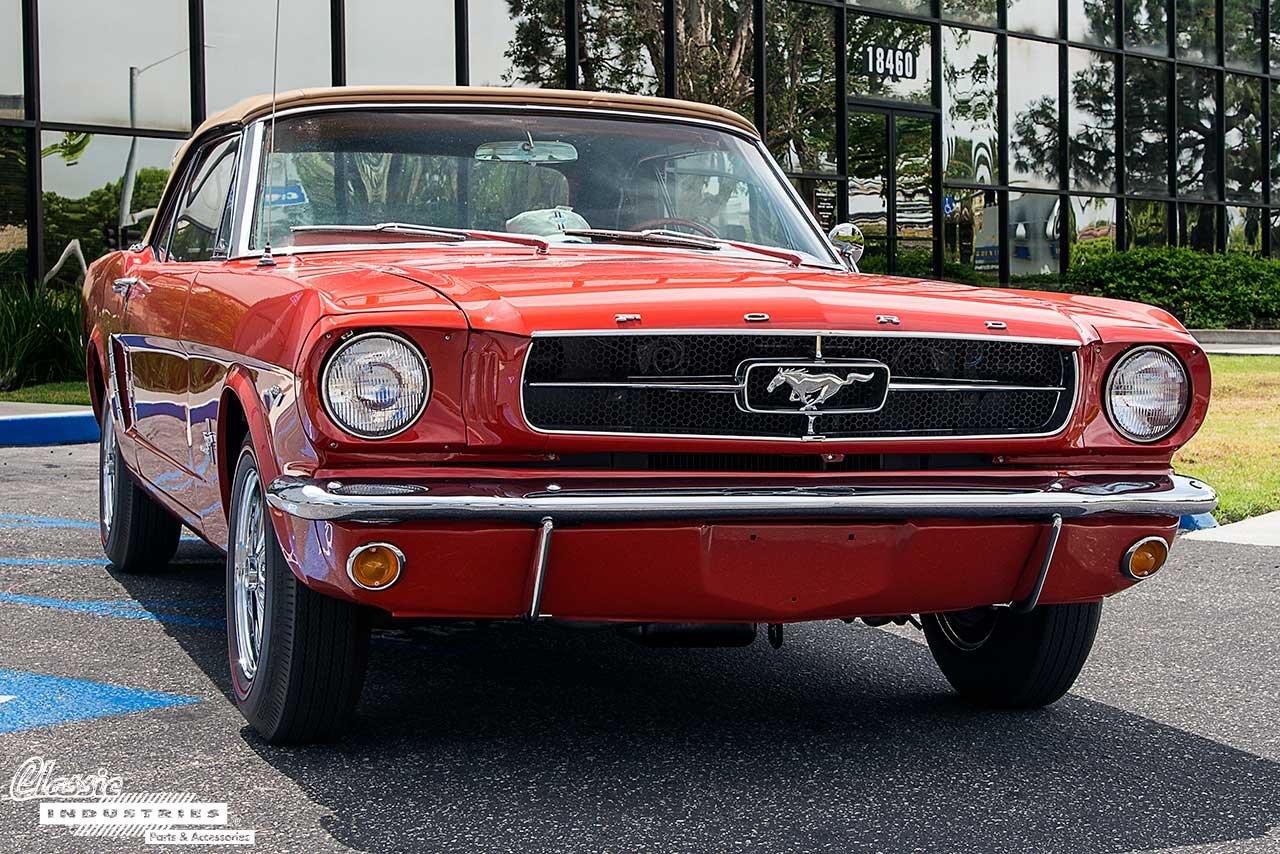 As the old saying goes, Rome wasn't built in a day. In other words, it's rarely an overnight process to create something truly monumental. Restoring a classic car can take months, years, or even decades, but the end result is well worth the time and effort involved. The 1965 Mustang convertible pictured here was completely disassembled and restored over the course of three years, with the help of its dedicated owner and the Classic Industries Mustang catalog.
This '65 Mustang belongs to Boynton Morris, of Buena Park, California. Boynton tells us that he stripped the car down to its frame and rebuilt it from the ground up. It rides on all-new suspension components, chrome wheels, and classic redline radial tires.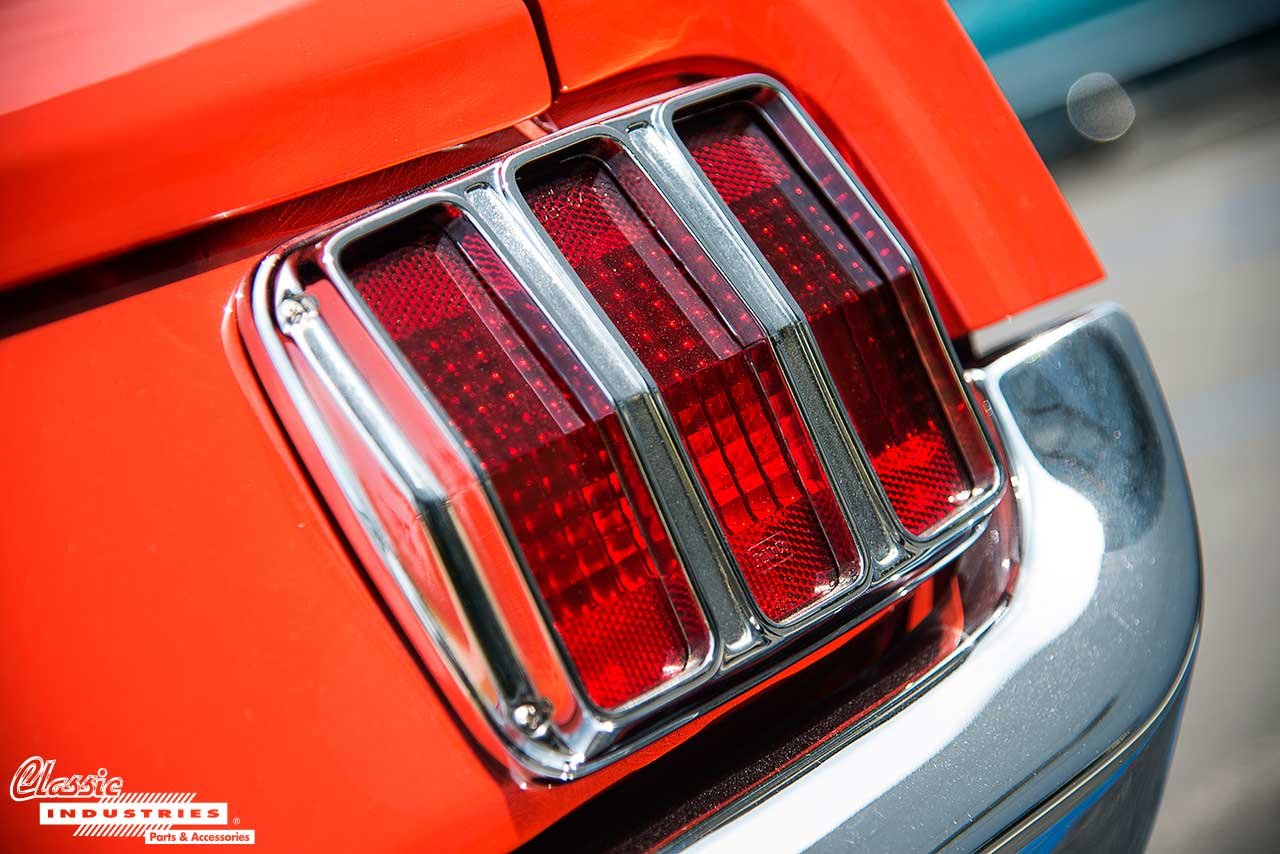 The sheetmetal was smoothed and repainted in Rangoon Red, its original color. The headlamps, tail lamps, chrome trim, bumpers, and emblems were replaced with original-style reproduction parts. A tan convertible top with plastic rear window was also installed, along with new weatherstripping and window glass.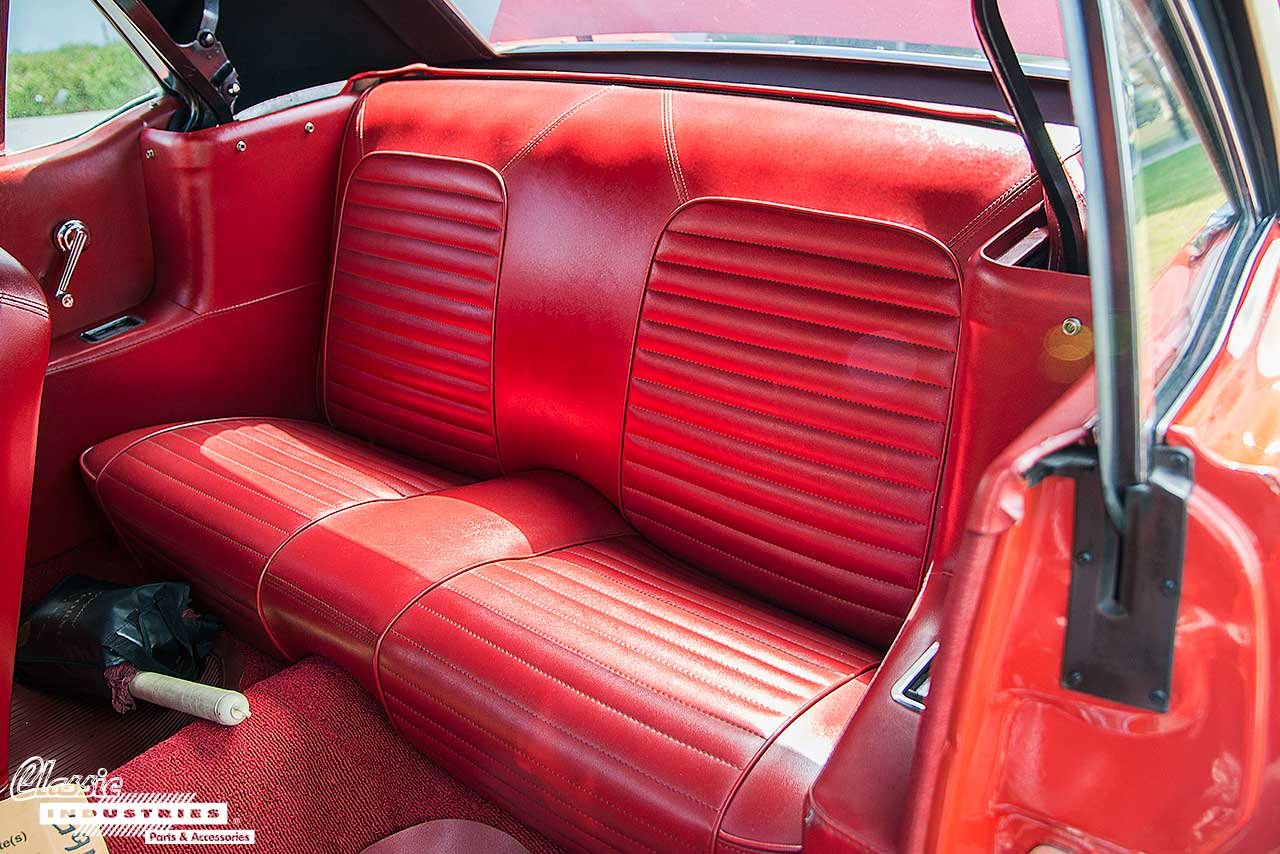 The interior of Boynton's 1965 Mustang was reupholstered in red, along with matching red carpet and red interior panels.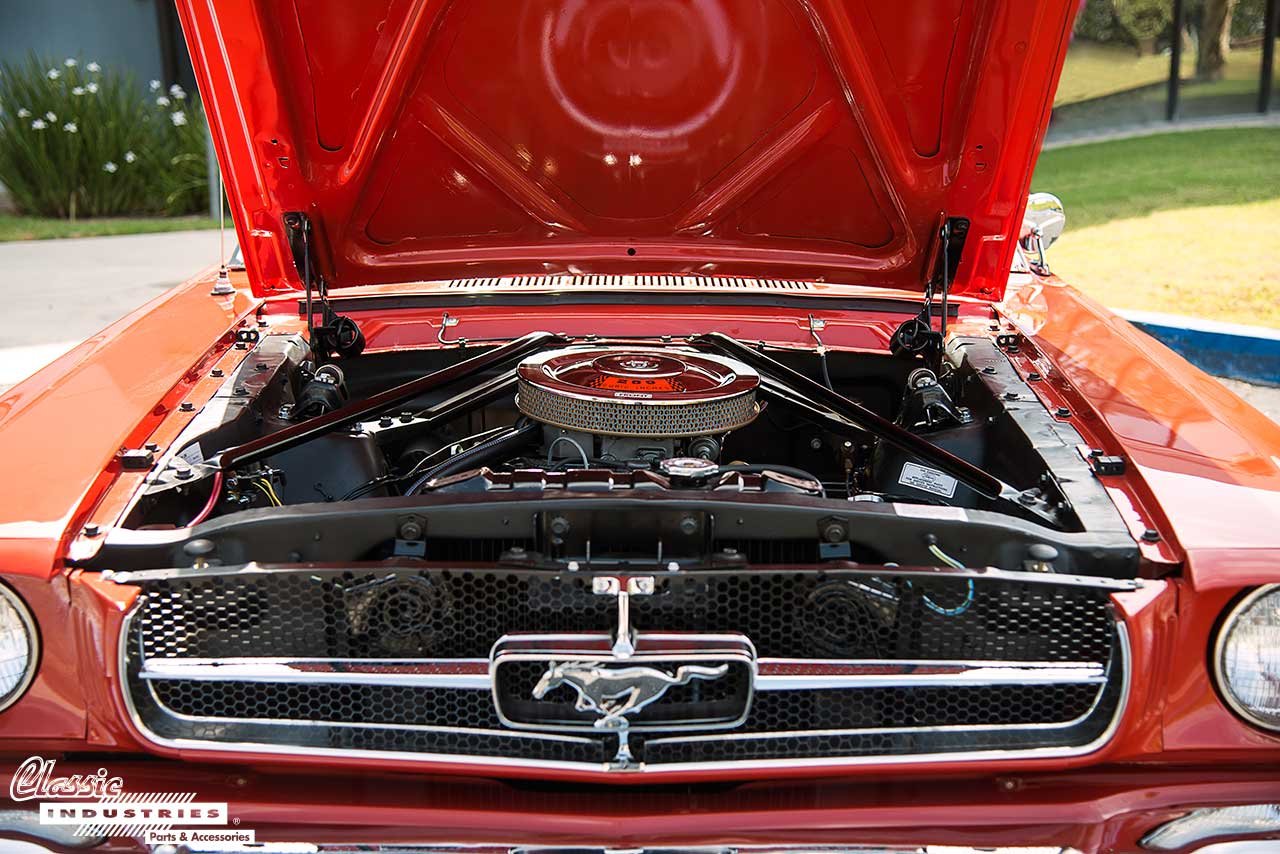 The car is powered by a rebuilt 289ci V8 paired with an automatic transmission. Its sleek black engine bay frames the powertrain nicely, and contrasts with the bright red paint and chrome accents.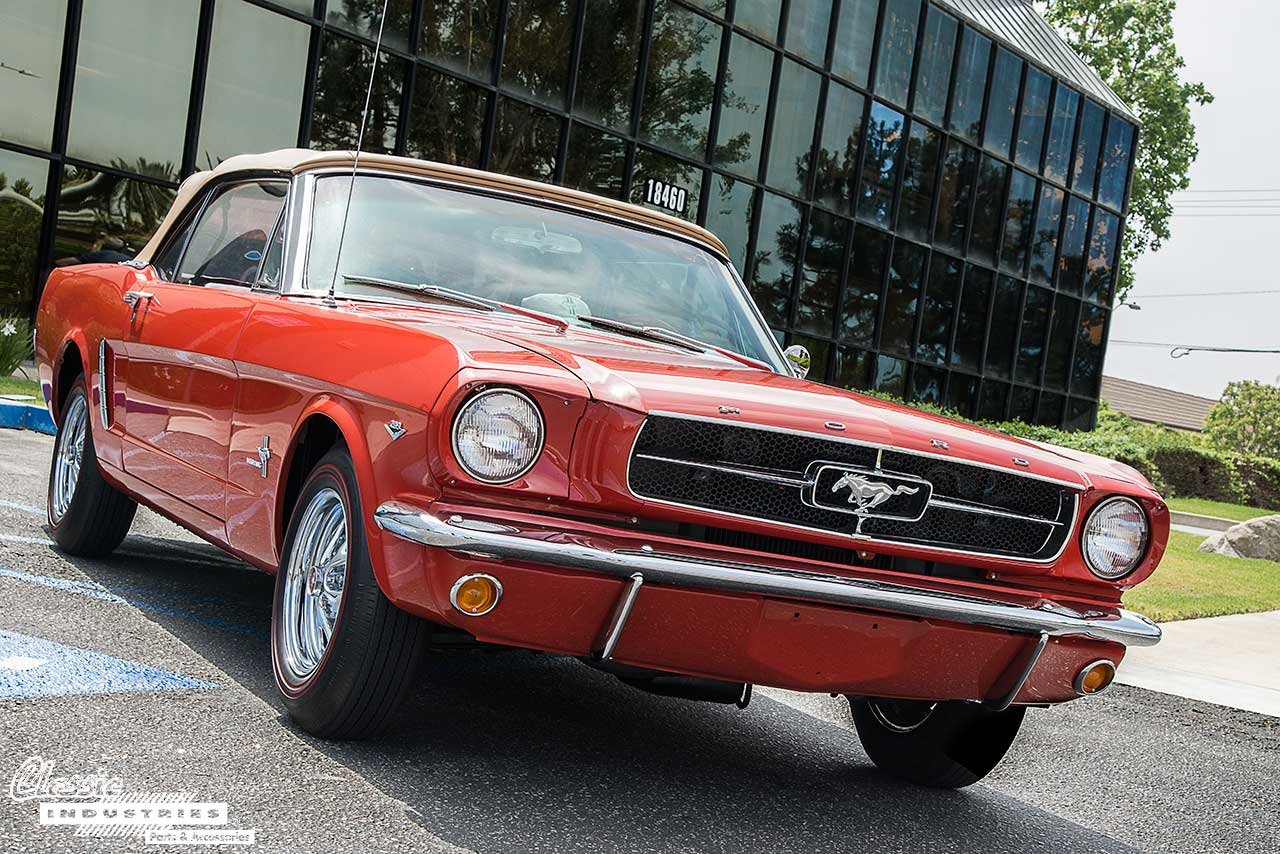 Boynton loves driving his restored Mustang on weekends, especially with the convertible top down and the cool California breeze blowing through the interior. It took a few years to get to this point, but that was clearly time well-spent.
If you own a classic 1964-2004 Ford Mustang, be sure to pick up a free copy of the Classic Industries Mustang restoration parts catalog. It contains countless parts and accessories you'll be able to use to restore or upgrade your classic pony car. Click the button below to get your free full-color Mustang parts catalog.