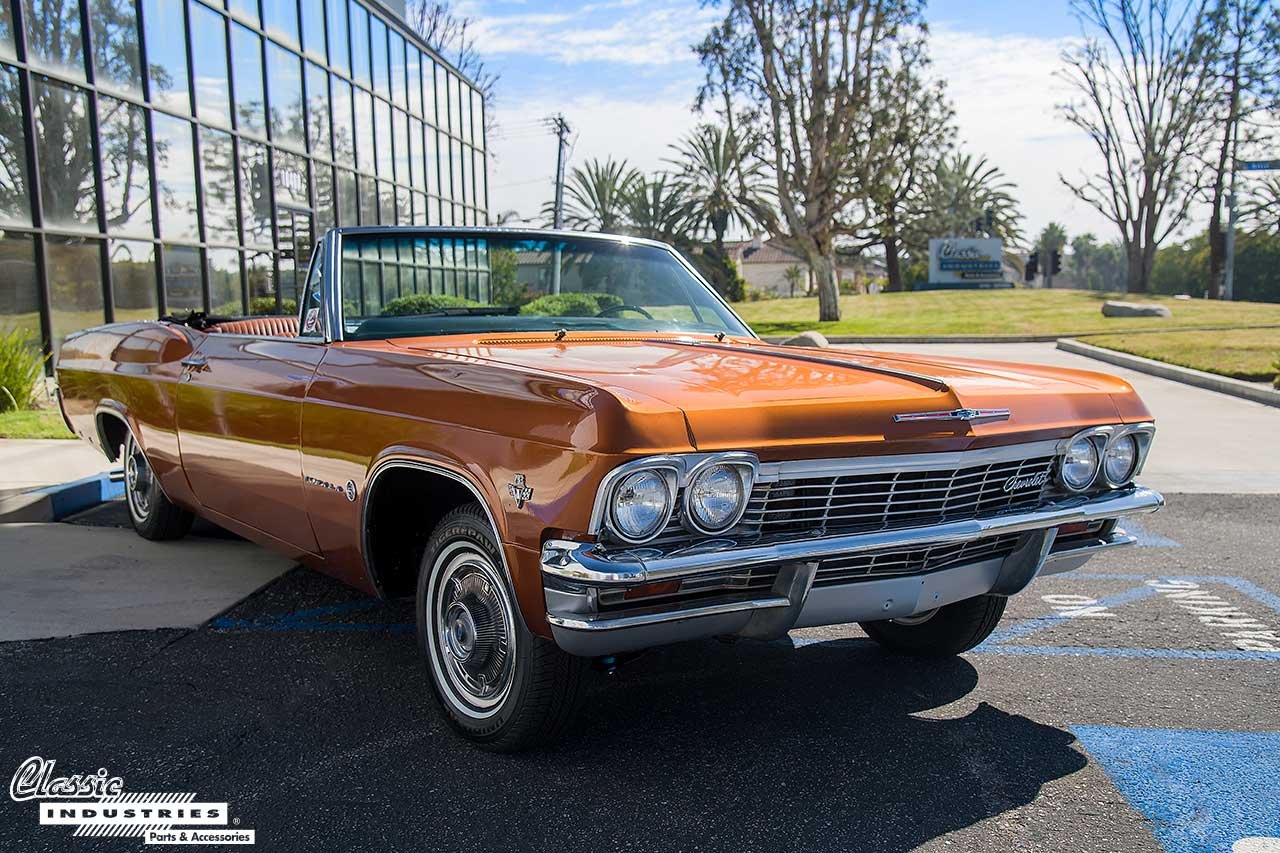 There's an art to crafting the perfect name to describe a vehicle. Some classic car names, such as Impala and Mustang, evoke the agility and grace of an animal. Others, such as Charger and Regal, describe the potency or refinement of the vehicle itself. However, the names of the colors used on these cars are often equally creative. Butterscotch Pearl is the color that was applied to this 1965 Impala convertible, and this name perfectly conveys the smoothness and richness of its vivid orange hue.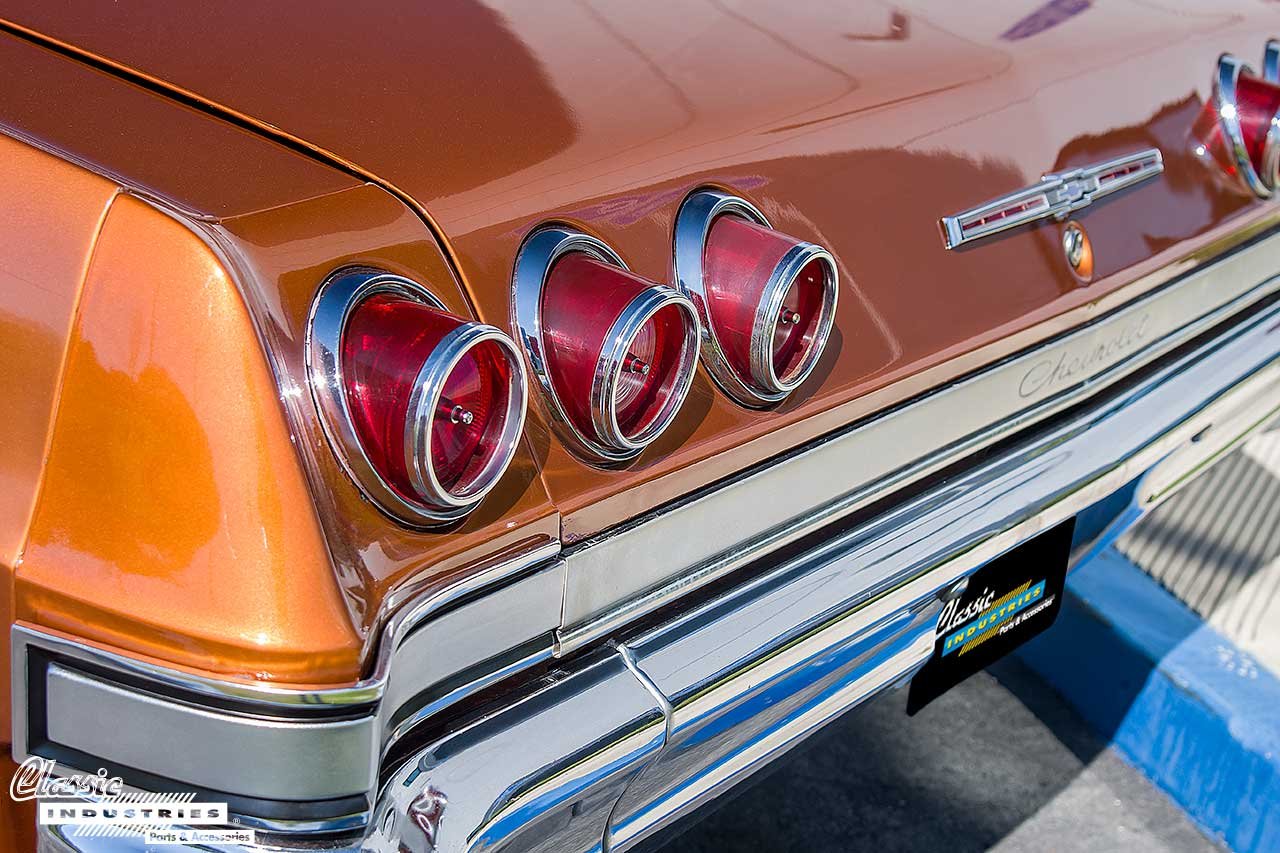 This 1965 Impala recently arrived in our Retail Showroom parking lot with its new owner, who had bought the car only one day prior to our photoshoot. That owner was none other than DeShone Kizer, the quarterback of the Las Vegas Raiders. He was kind enough to let us take a closer look at his new car and snap some photos.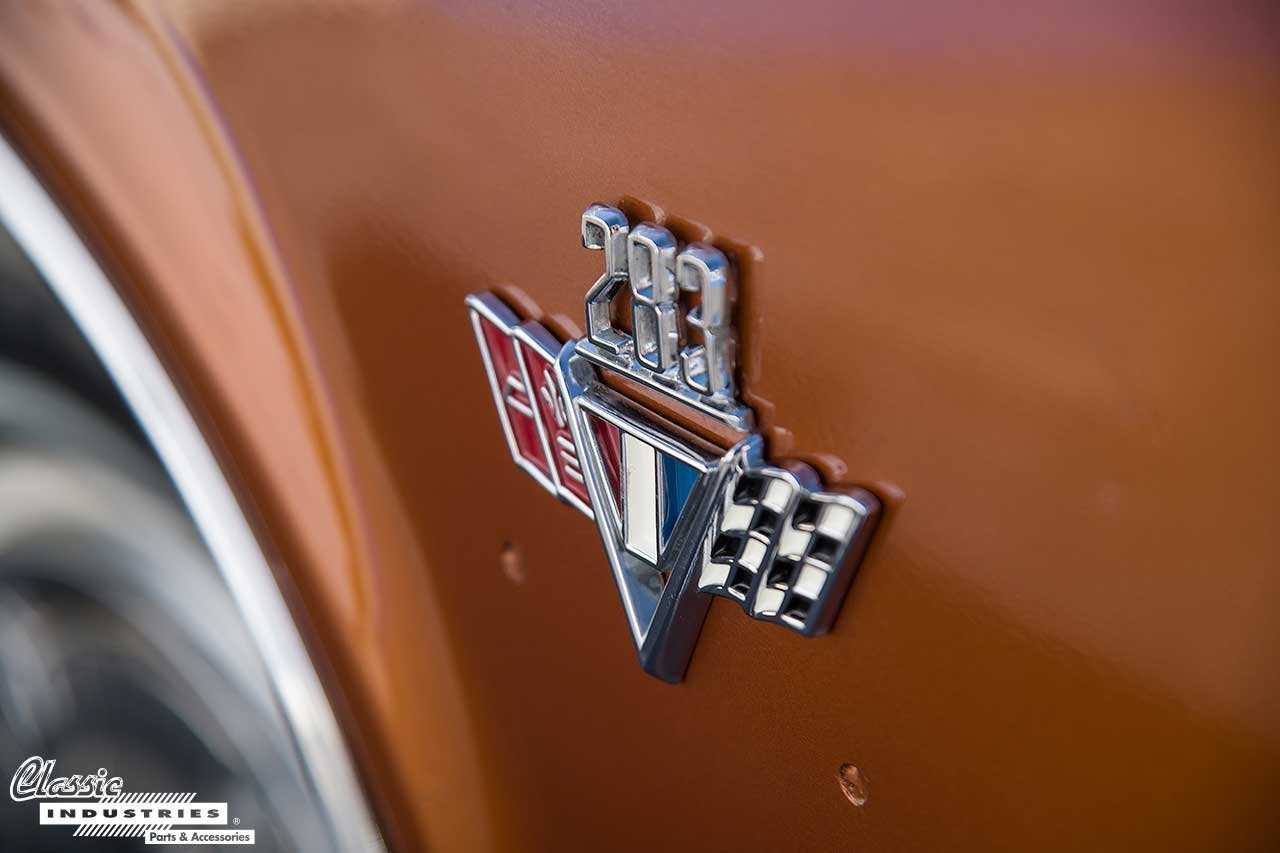 DeShone's Impala has been fully restored inside and out, including an original-spec 283ci V8 and Powerglide automatic transmission. This powertrain is well-suited to his intended use of the car as a beach cruiser.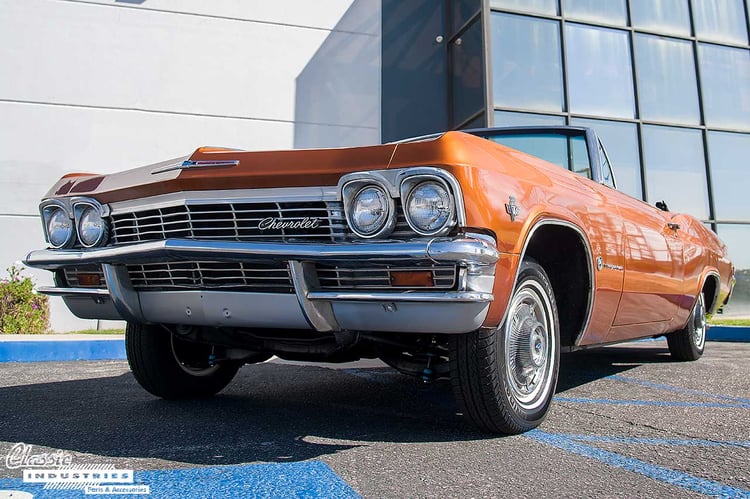 In addition to the vibrant Butterscotch Pearl paint applied to the body panels, this '65 Impala features original-style reproduction bumpers, trim, lighting, wheelwell moldings, and emblems. It rides on a refreshed suspension with wheels clad in original-style wheel caps and whitewall tires.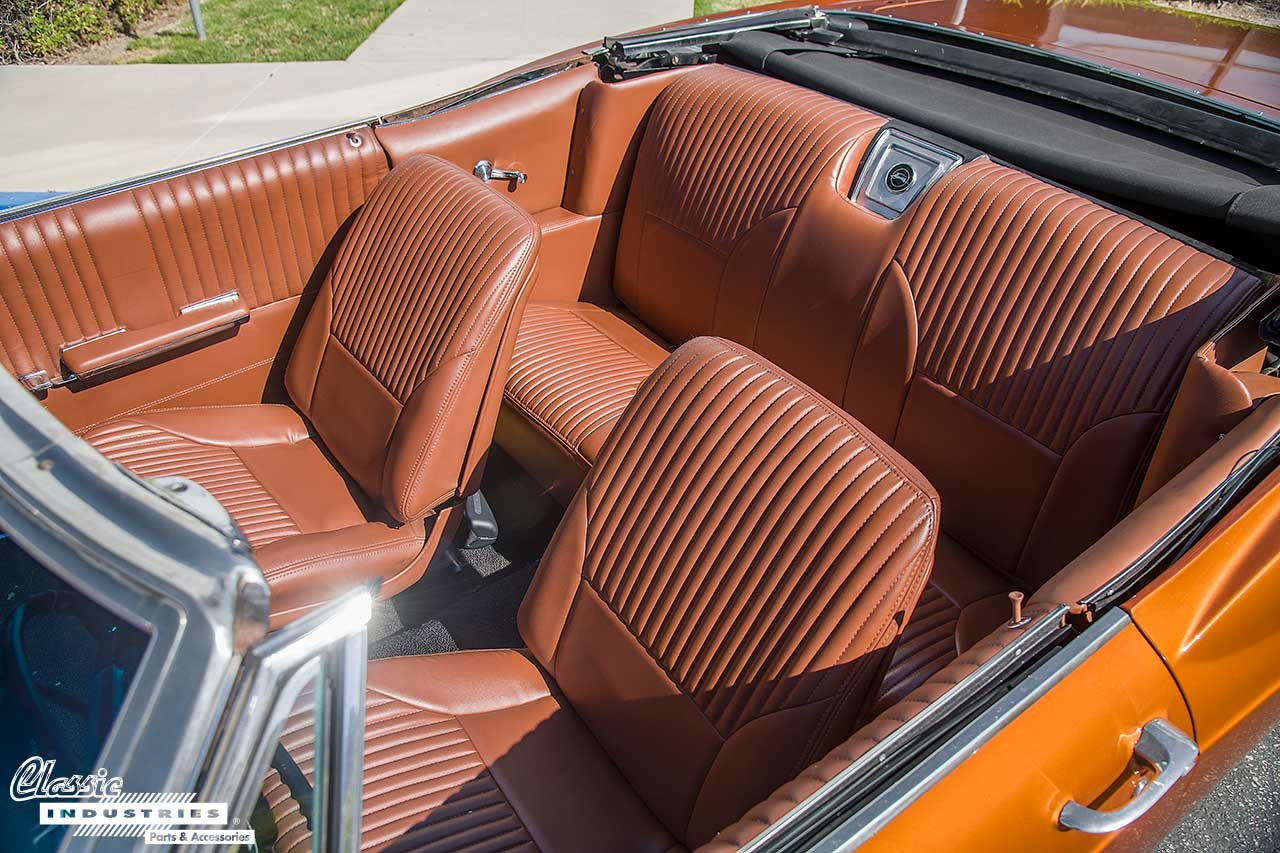 The Impala's front bucket seats, rear bench seats, and door panels have been fully-reupholstered in Saddle vinyl. New black carpet and a black convertible top provide some color contrast.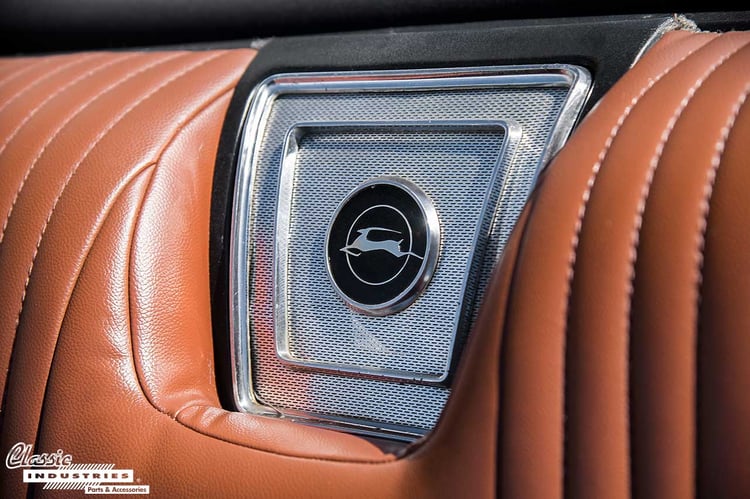 All of the important interior hard parts have also been replaced with original-style reproduction components, including the window crank handles, lock knobs, steering wheel, horn cap, dash pad, and rear seat speaker grille.
DeShone's '65 Impala is a true beauty, both inside and out. We can see clearly why he chose it for top-down cruising, and we're sure the Raider QB will have many miles of enjoyment behind the wheel of his new ride.
If you own a classic Impala, Caprice, Biscayne, Bel Air, or other Full-Size Chevy model, be sure to pick up a copy of the free Classic Industries restoration parts catalog for these models. It contains a massive selection of interior, exterior, suspension, and performance parts for these timeless vehicles. Click the button below to get your free Impala restoration parts catalog.