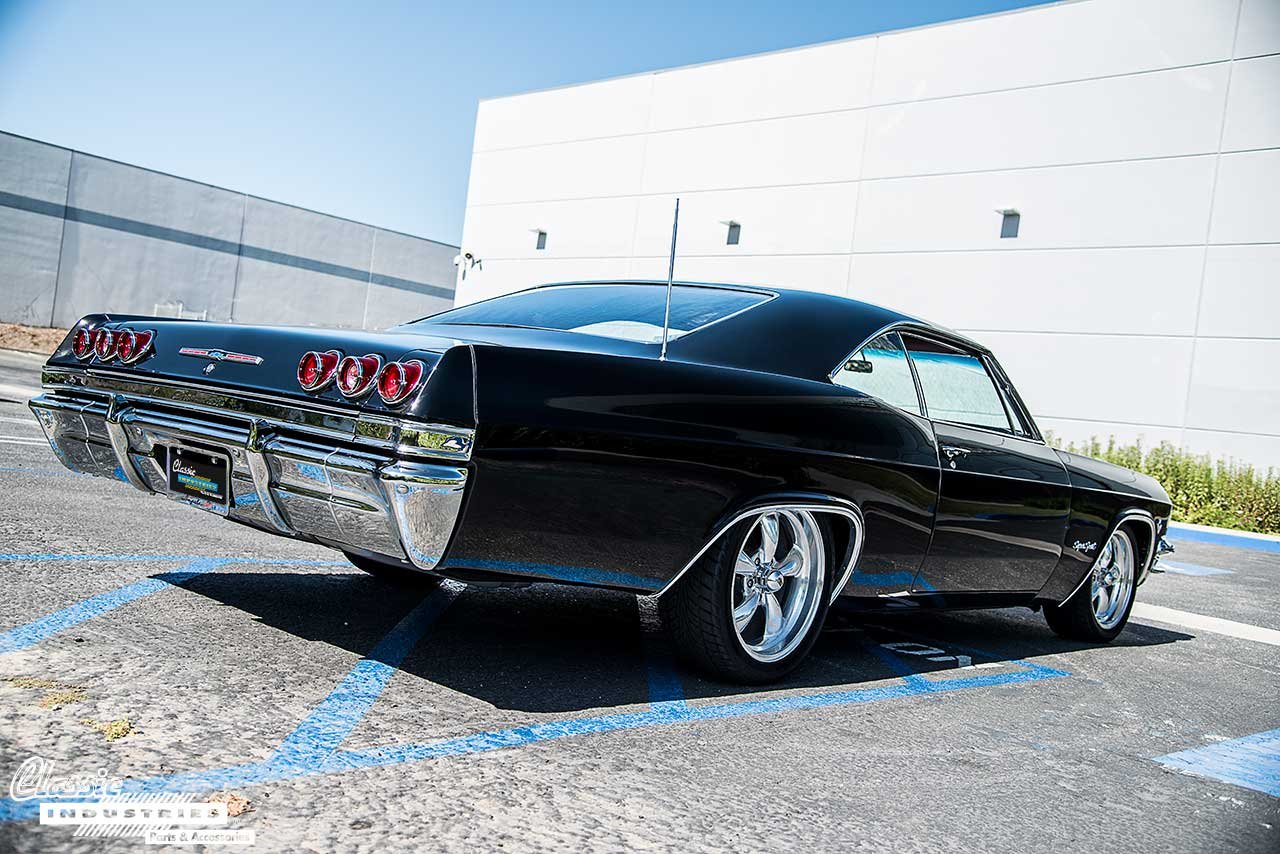 Ever since its inception, the sleek styling of the Chevrolet Impala has made it a popular choice for cruisers, lowriders, and hot-rodders alike. Super Sport models have been especially popular due to their larger engine displacement choices and muscular performance. A restored Full Size Chevy looks great in virtually any configuration, but we love the sinister look of this black '65 Impala SS, owned by Francisco Ferrer, of Oak Hills, California.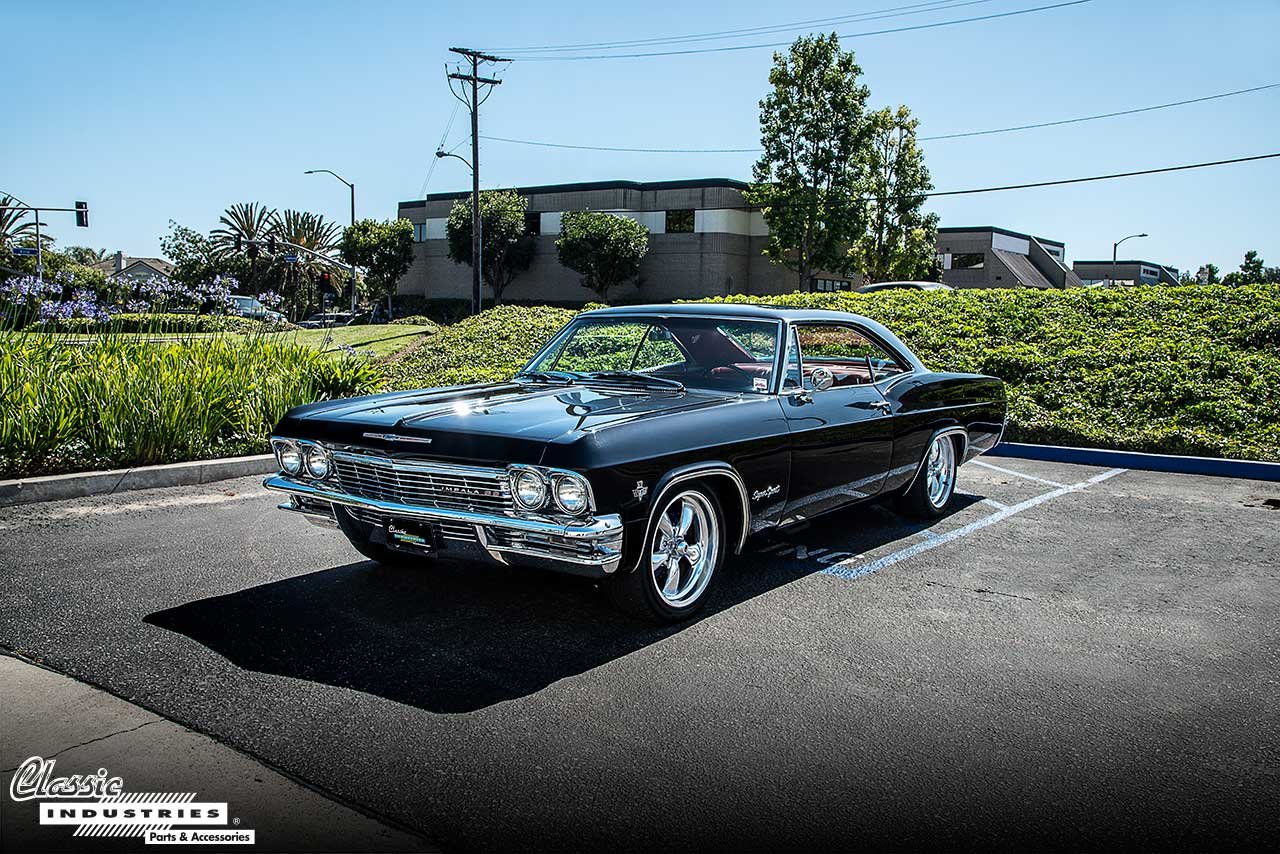 Francisco's '65 Impala SS has been fully restored from top to bottom, with no detail overlooked. The exterior has been repainted in a glistening coat of black paint, producing a mirror-like appearance in the sun. All of the chrome accents have been refreshed, including the bumpers, grille, emblems, and wheel opening moldings.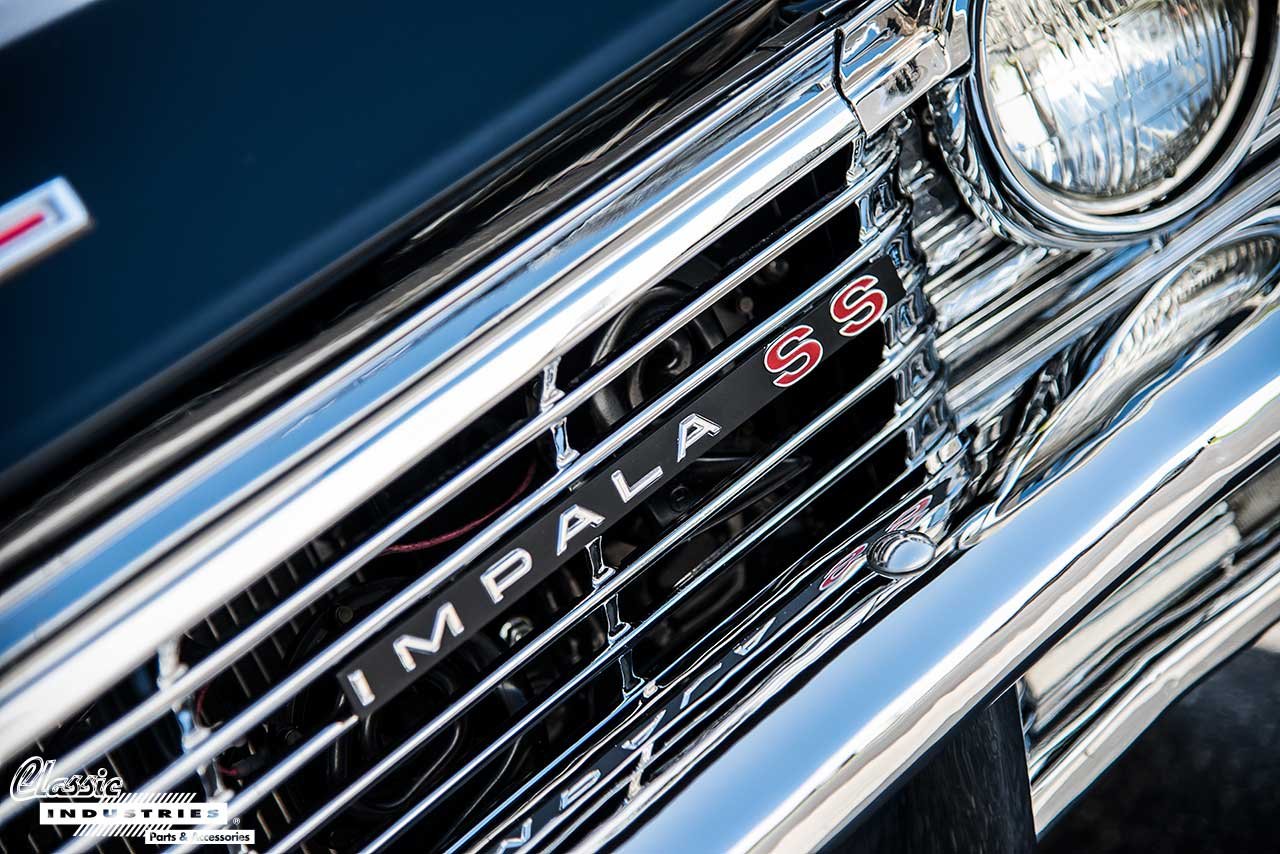 The Impala's interior has received an equal amount of attention, with new black carpet, burgundy leather bucket seats, and a reproduction center console with clock. This clock design is exclusive to the '65 Super Sport models, and sits next to a round SS emblem.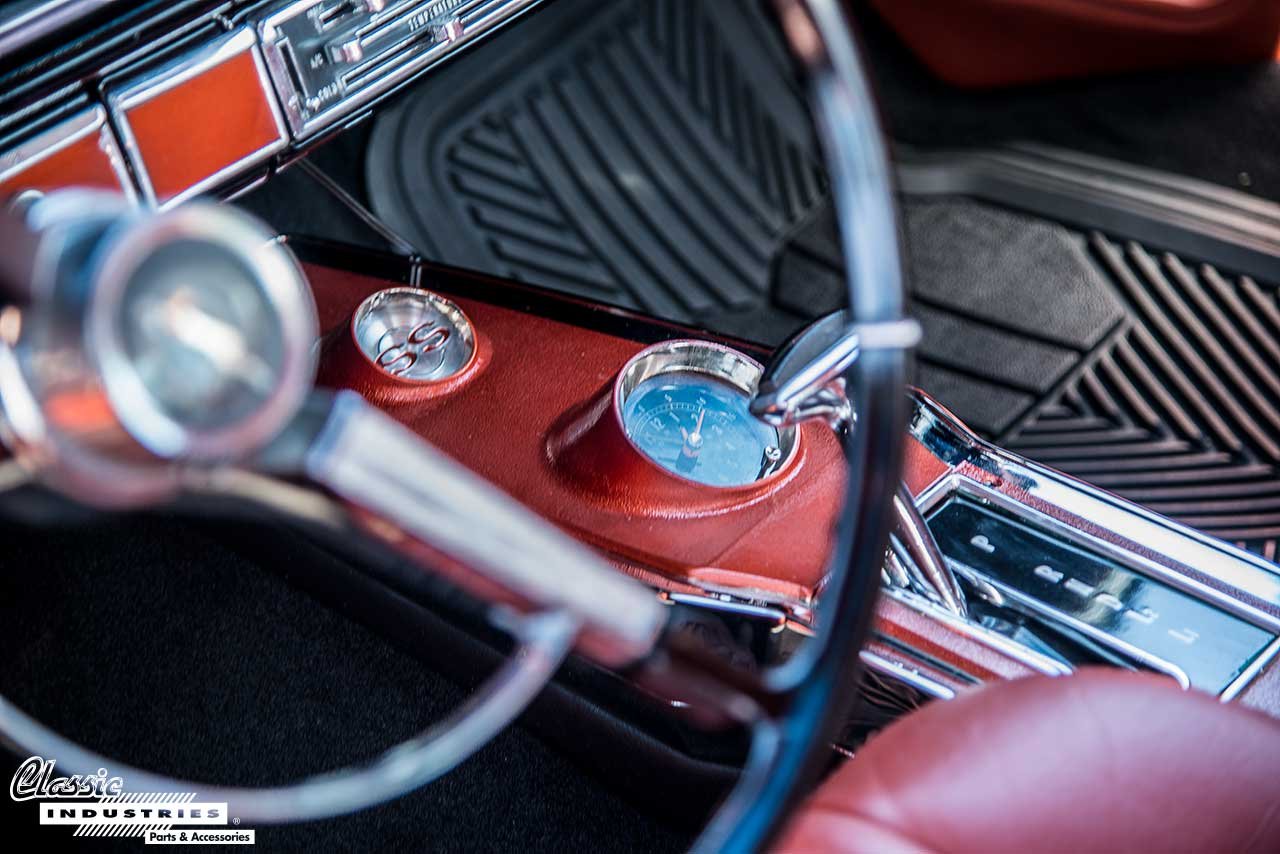 The steering wheel, dashboard, radio, and gauges all look just as they did when this car left the showroom. However, Francisco has added a few small aftermarket touches, such as kick panel speakers and all-weather floor mats.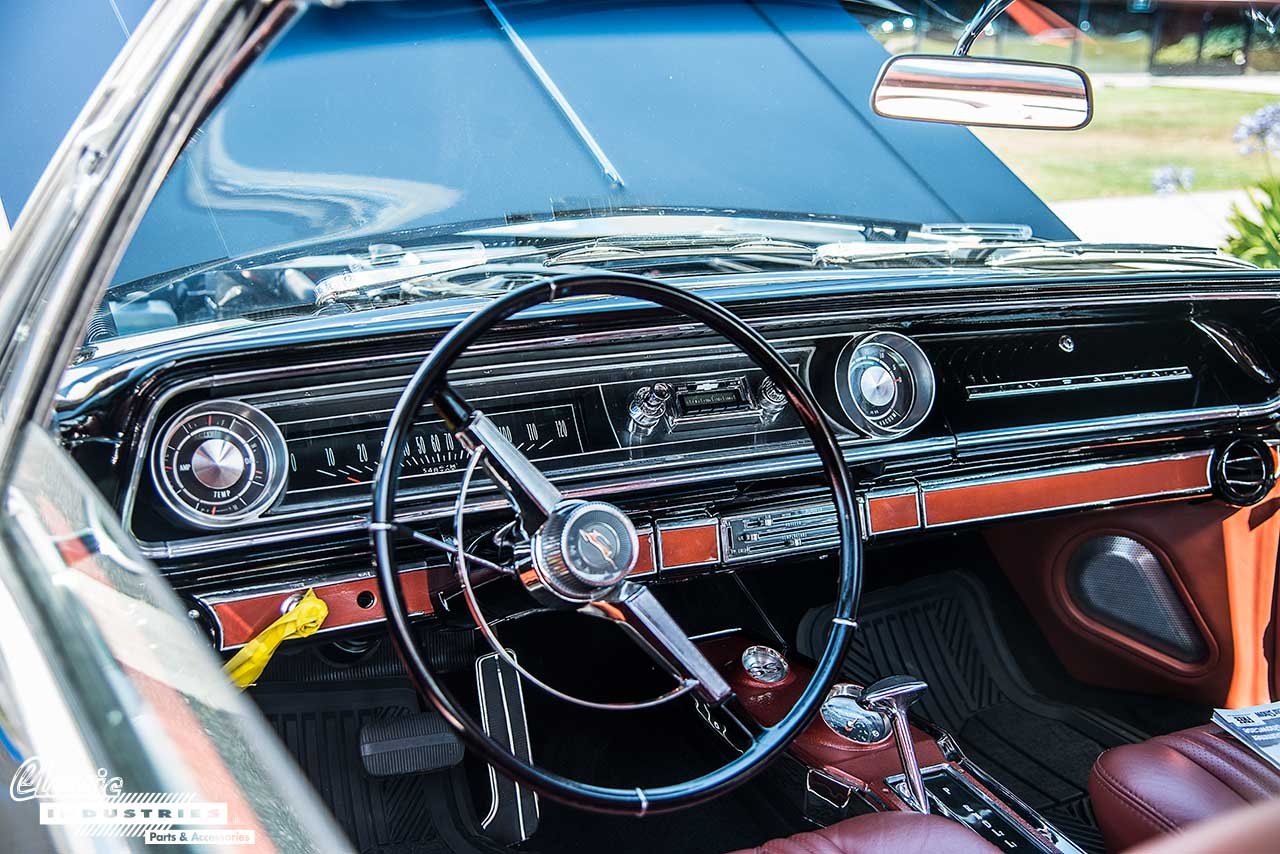 This Impala is powered by a rebuilt 327ci V8 paired with a TH-700R4 automatic transmission. Drilled and slotted disc brakes help bring the big Chevy to a halt, and it rides on a set of 5-spoke Rev wheels that match the car's many other chrome accents.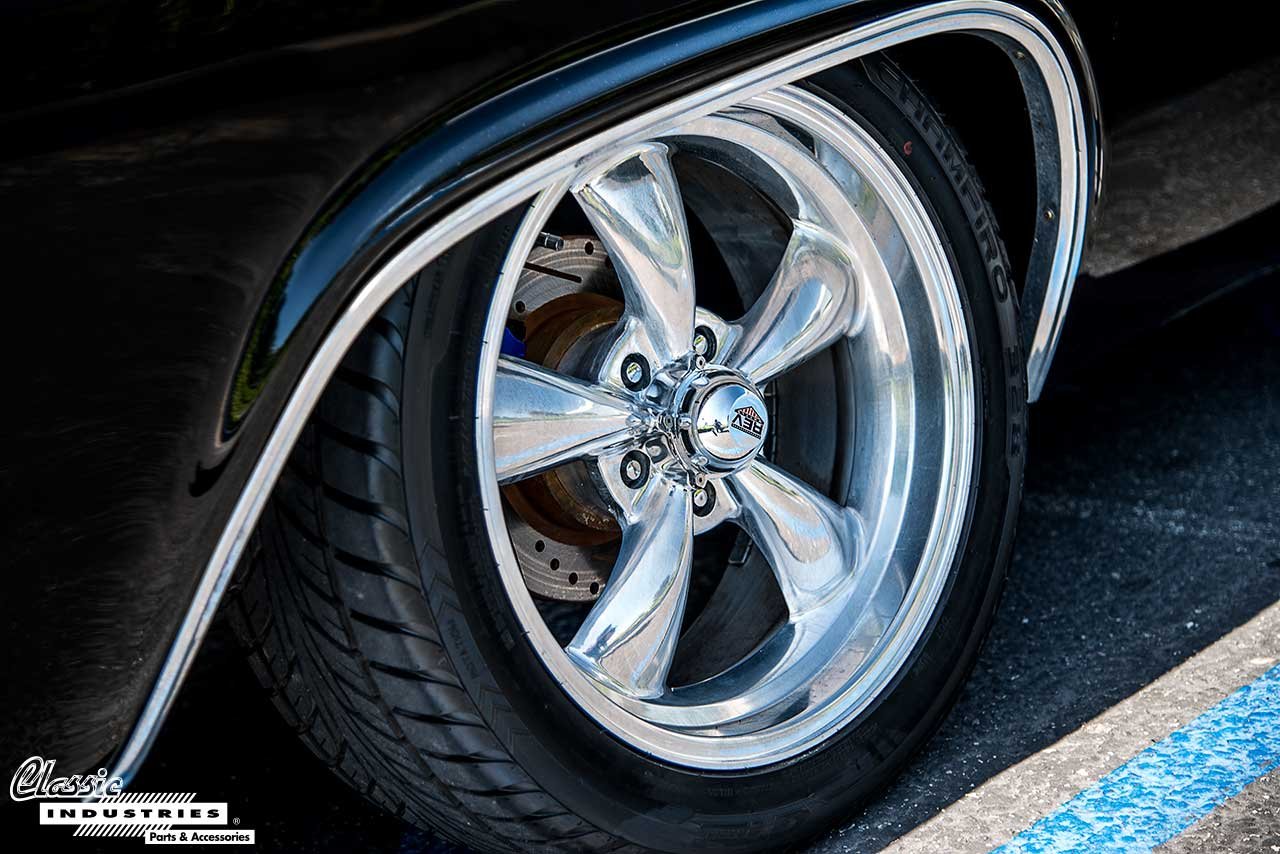 Francisco enjoys driving his Impala when the skies are clear and the black paint can stay clean. As anyone who has owned a black car knows, it's a labor of love to keep it looking shiny. When he needs detailing products, replacement parts, or other items, he stops by our Retail Showroom to pick them up.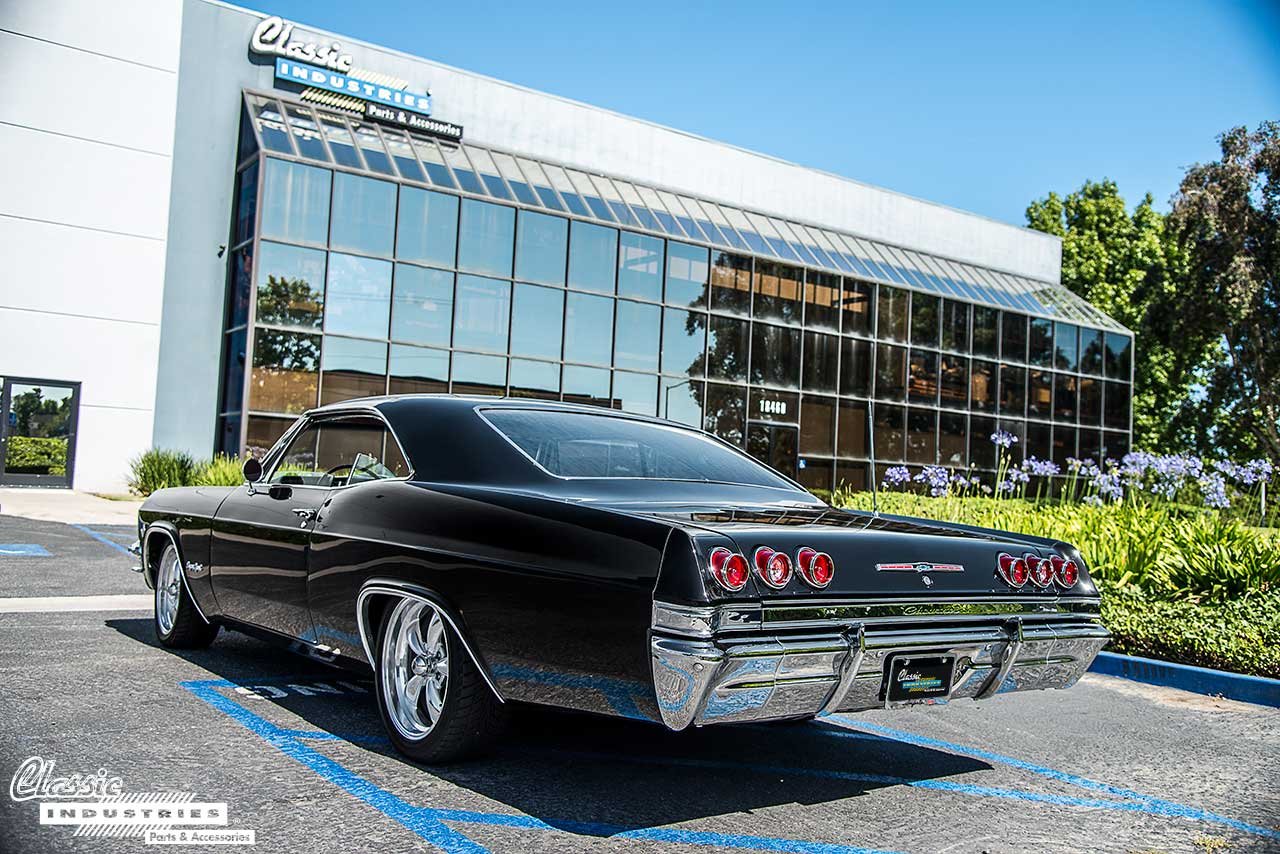 If you own a classic Chevy Impala, Bel Air, Caprice, Biscayne, Nomad, or other Full Size model, be sure to pick up a copy of the Classic Industries catalog to see all the parts we offer for your vehicle. Click the button below to get your free full-color Impala & Full Size Chevy restoration parts catalog.