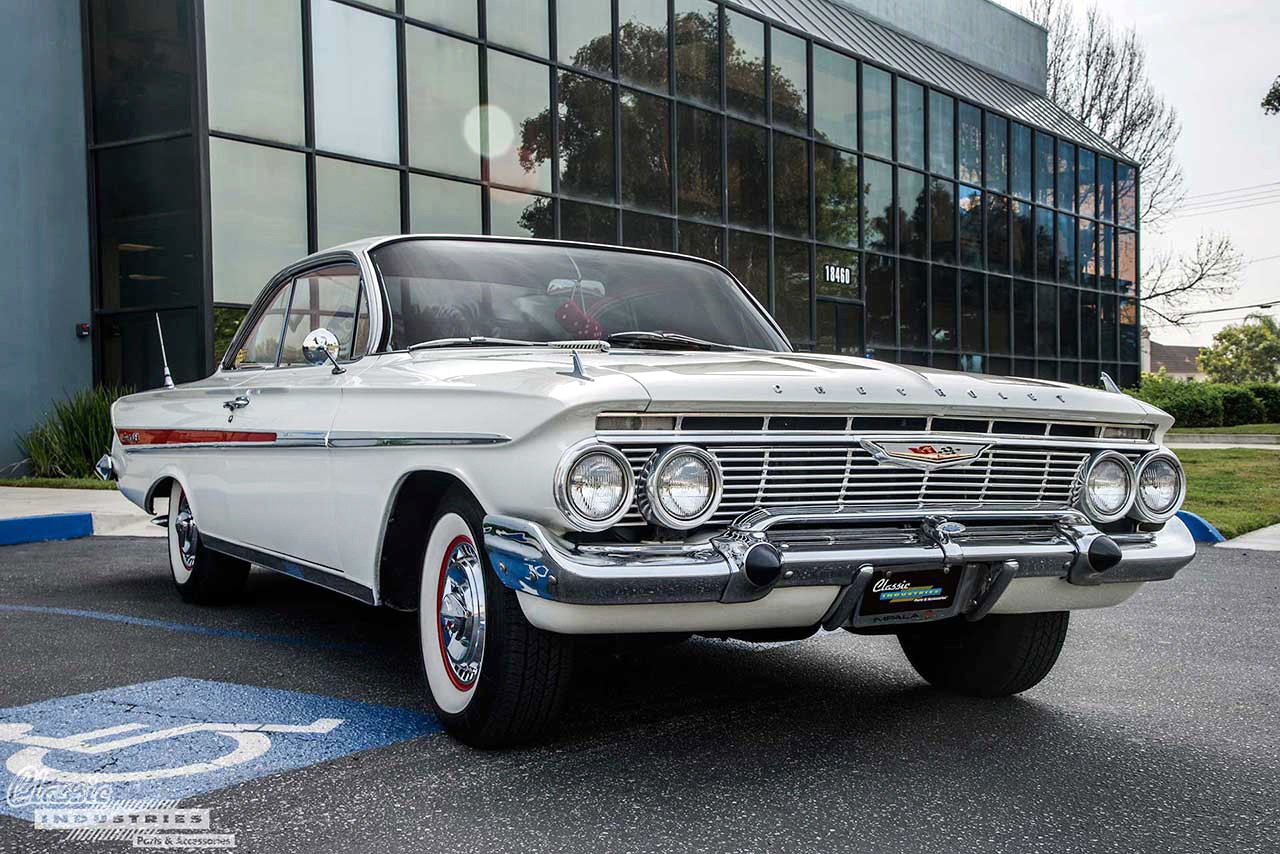 In December 1960, Chevrolet announced the introduction of the Impala Super Sport for the 1961 model year. With this new trim level came a potent new 409-cubic-inch V8 engine that would catapult the Impala into a new era of high performance.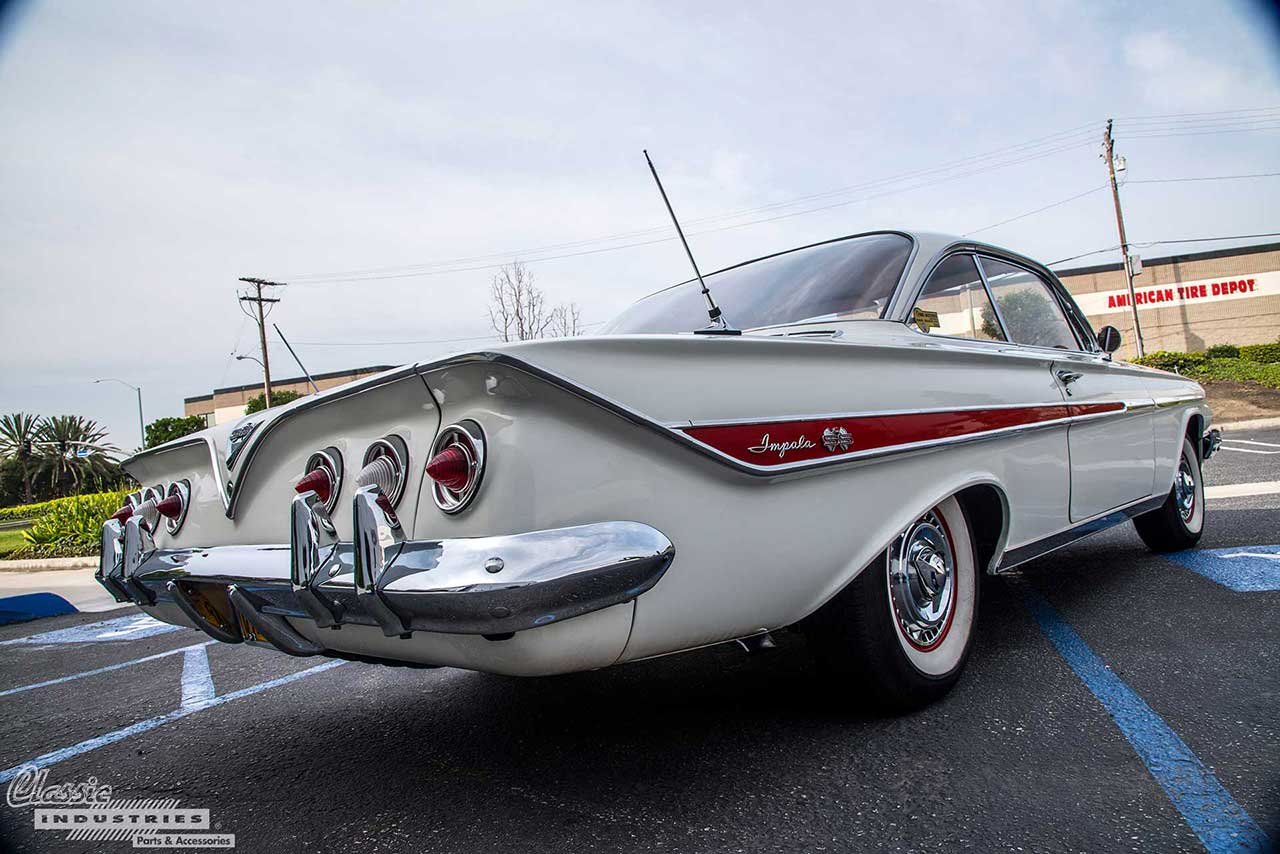 The Beach Boys would later immortalize the engine in their song "409" on the 1962 album Surfin' Safari. This song was a homage to drag racing and hot rod culture as a whole, but specifically centered on the powerful Chevy engine: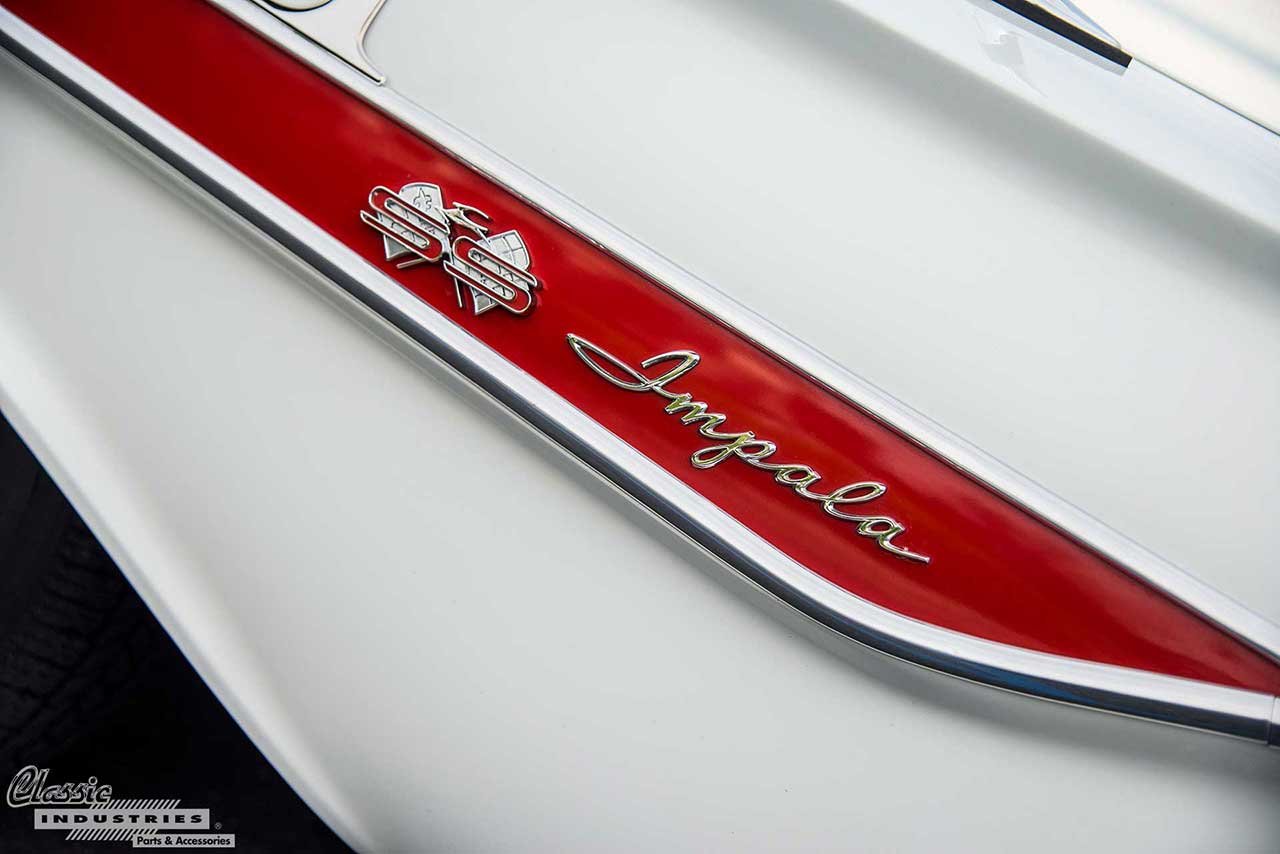 When I take her to the track she really shines (Giddyup, giddyup, 4-0-9)
She always turns in the fastest time (Giddyup, giddyup, 4-0-9)
My four-speed, dual-quad, posi-traction 4-0-9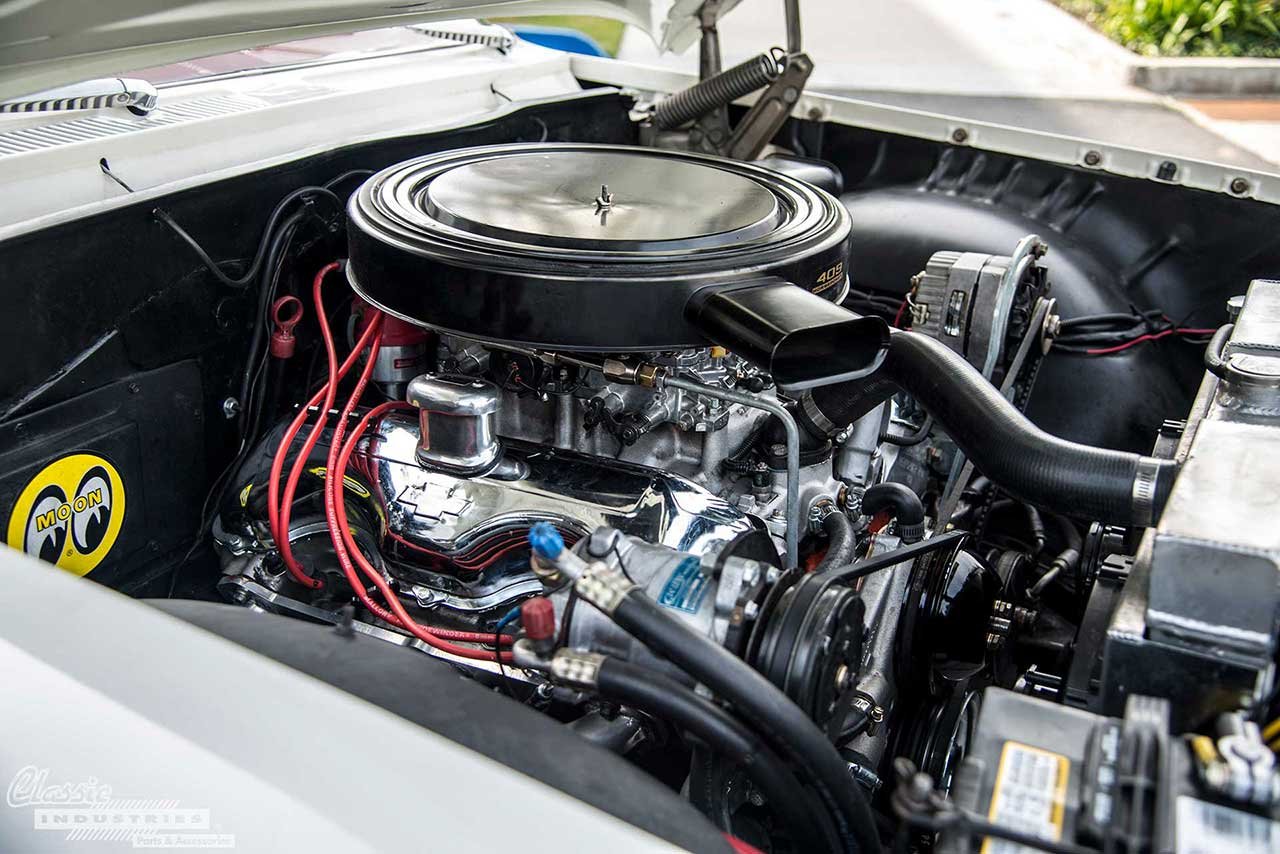 The 1961 Impala SS seen here belongs to Joe Orsini, of Dove Canyon, California, and it's powered by the legendary 409. Joe's restomod build also features a newer TH-700R4 automatic transmission and an array of performance upgrades to boost its output even further. Original-style wheels are wrapped in whitewall tires, and conceal a four-wheel disc brake conversion.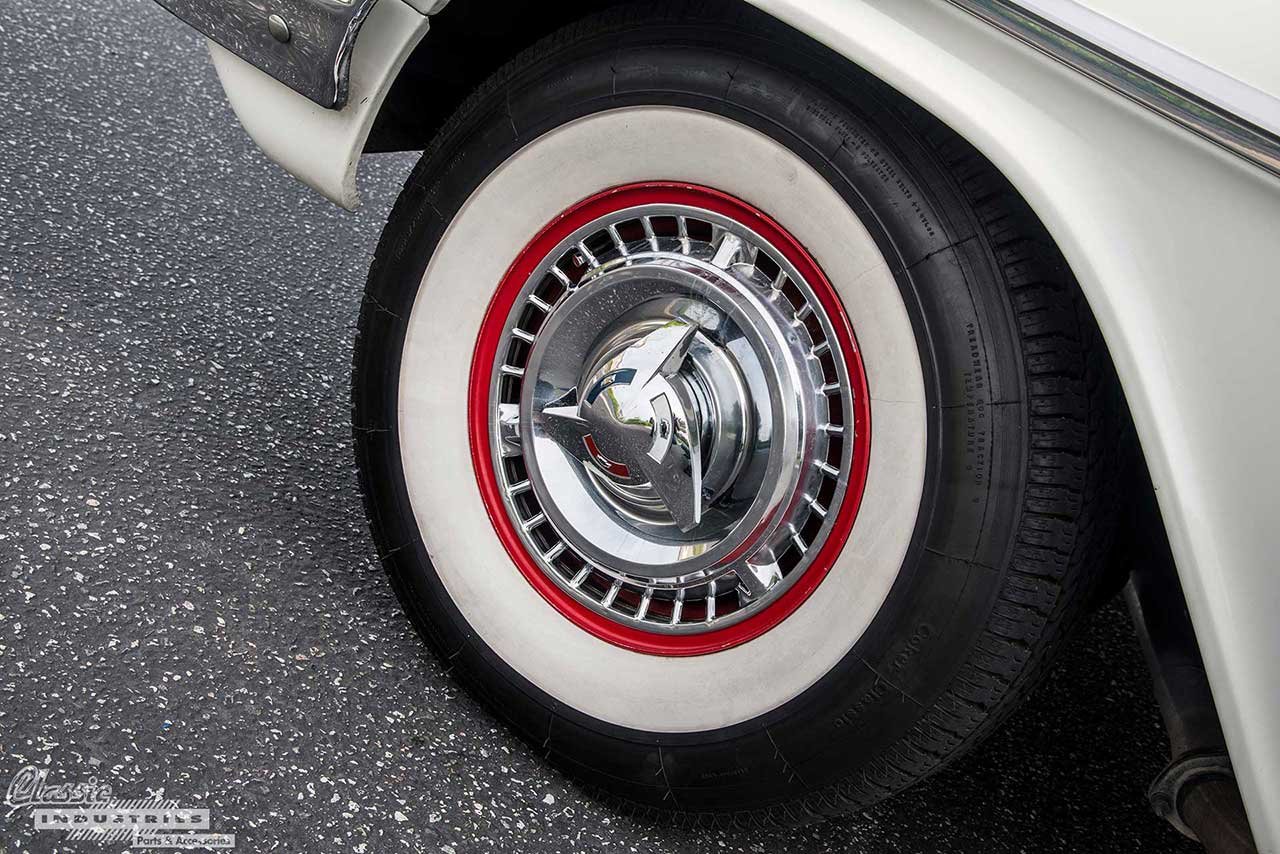 Joe tells us he's the second owner of this '61 Impala, and that the original owner bought the car right here in California. When Joe purchased the car, it had only 88,000 original miles. Now that it has been fully restored inside and out, Joe drives the Impala almost every day. Its white paint, chrome trim, and red accents always draw the attention of passersby.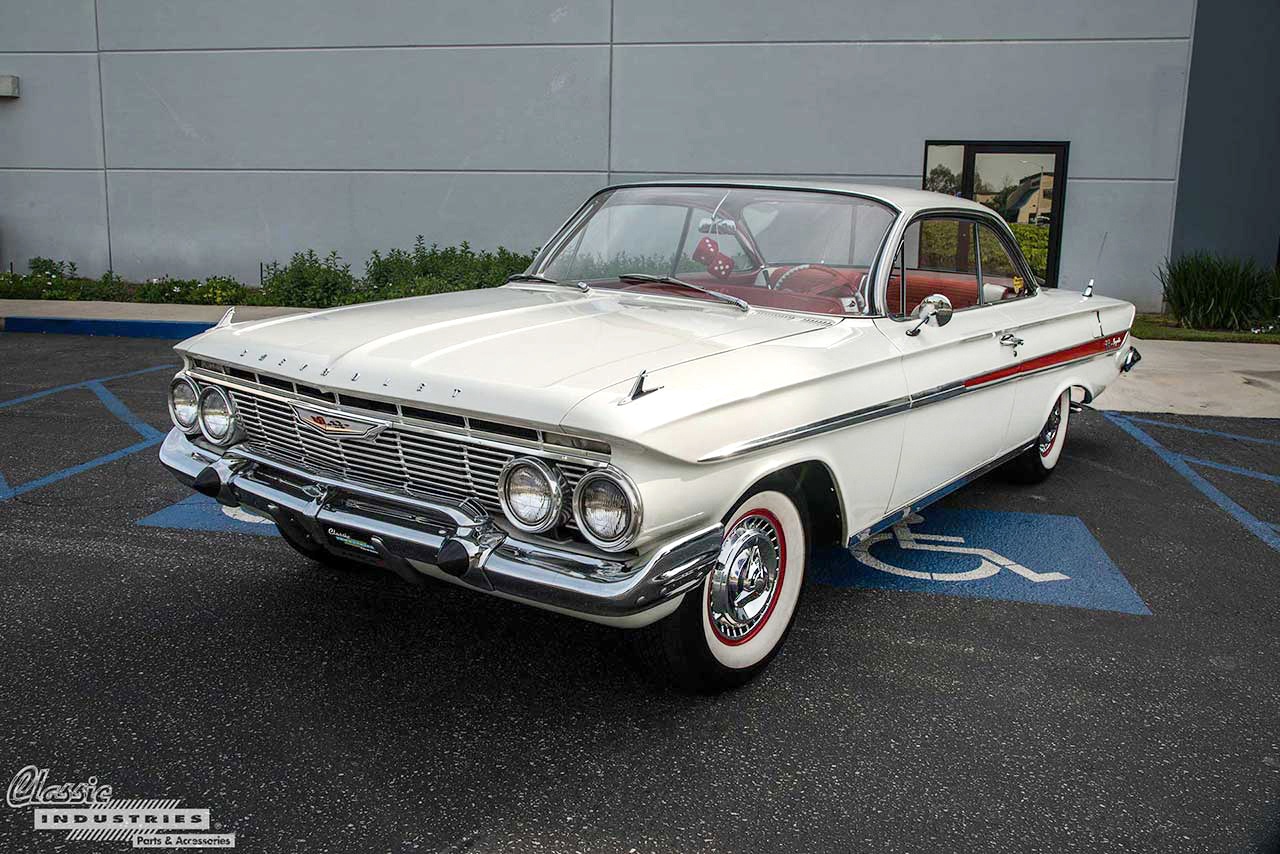 If you own a classic Chevy Impala, Bel Air, Biscayne, Caprice, or other Full-Size model, Classic Industries can help you find what you need to restore it. Our full-color restoration parts catalog offers all the reproduction parts and accessories you're looking for. Click the button below to get your free Impala restoration parts catalog now.