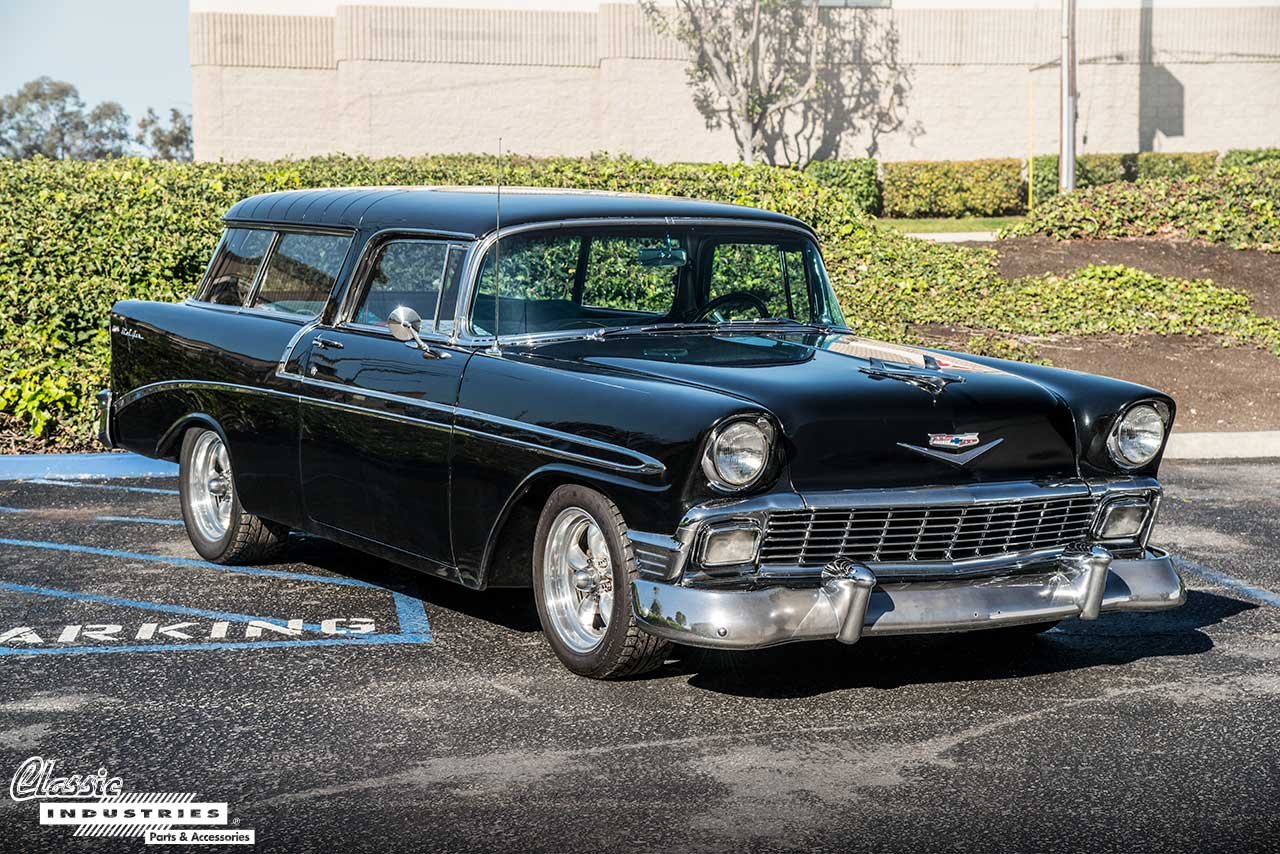 In the automotive world, it's not easy to find a balance between form and function. This is why we often see concept cars with ambitious and artistic designs that are gradually toned down to make them more livable on a daily basis. After all, a beautiful vehicle is less than ideal if it's not remotely practical or enjoyable to drive. However, the Chevrolet Nomad is one of the best examples we've seen of the perfect coalescence of form and function.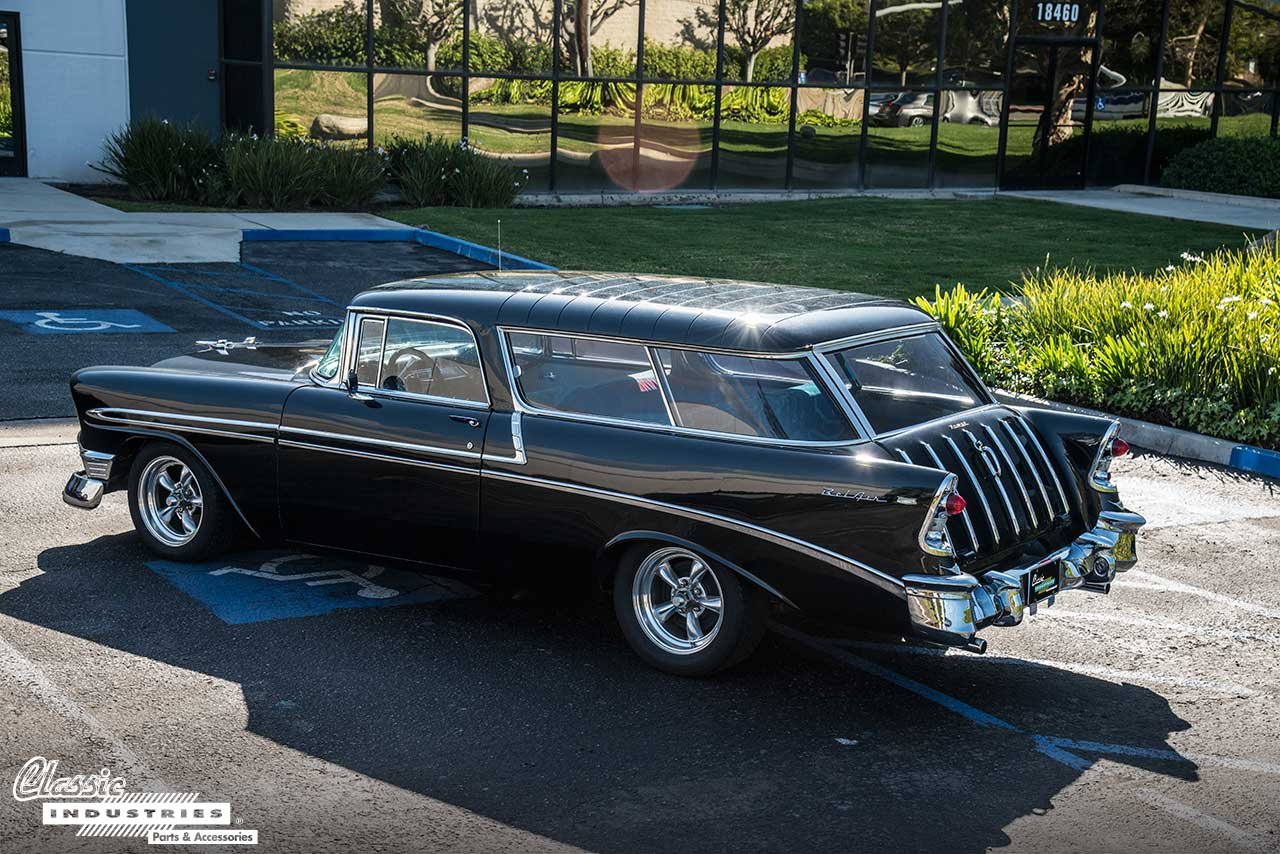 The Nomad offers the iconic styling of the Tri-Five Bel Air, paired with the ample cargo space and accessibility of a station wagon. Its two-door design creates a sporty look, but it still offers four seats for road trips with the whole family.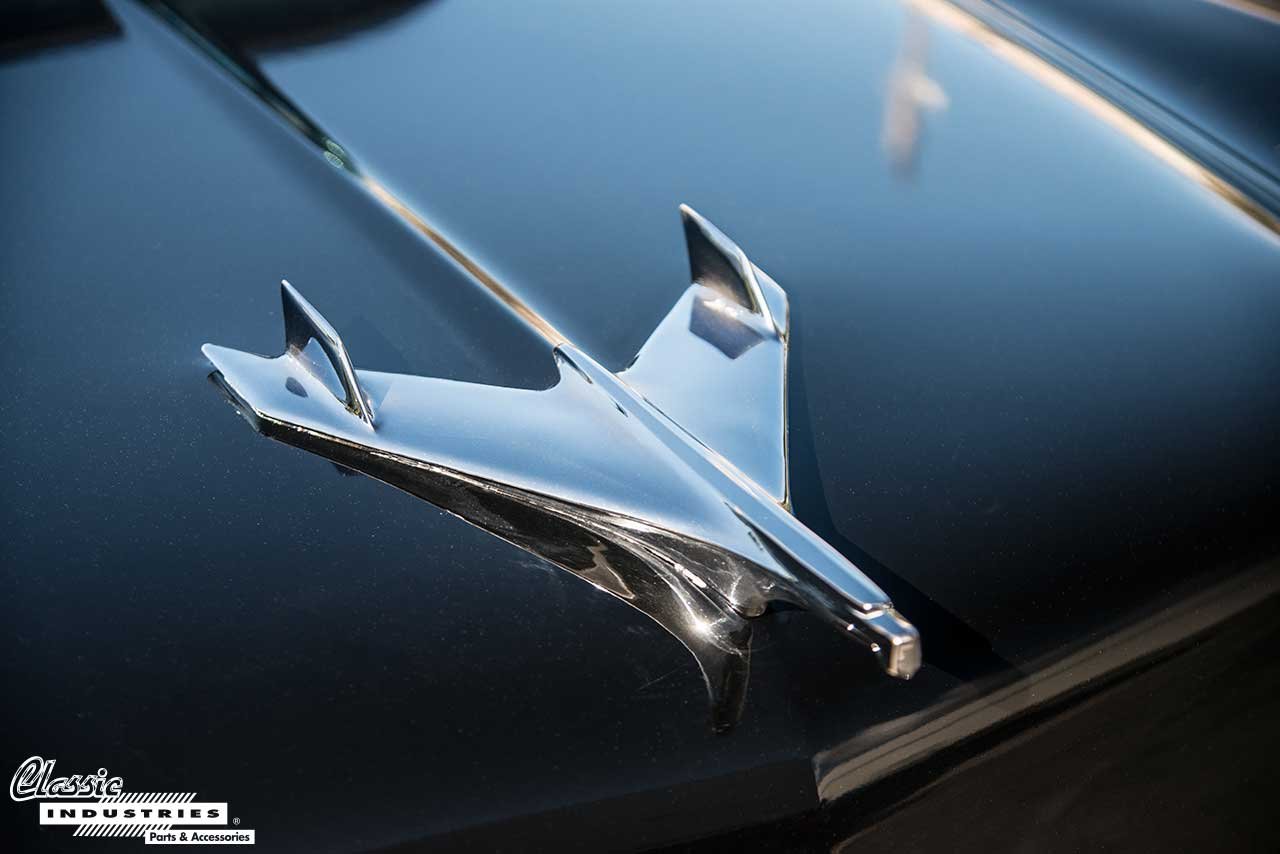 The 1956 Nomad seen here belongs to Jack Gonzalez, of Fountain Valley, California. Jack recently bought this Nomad from its former owner, who lived near our Retail Showroom in Huntington Beach.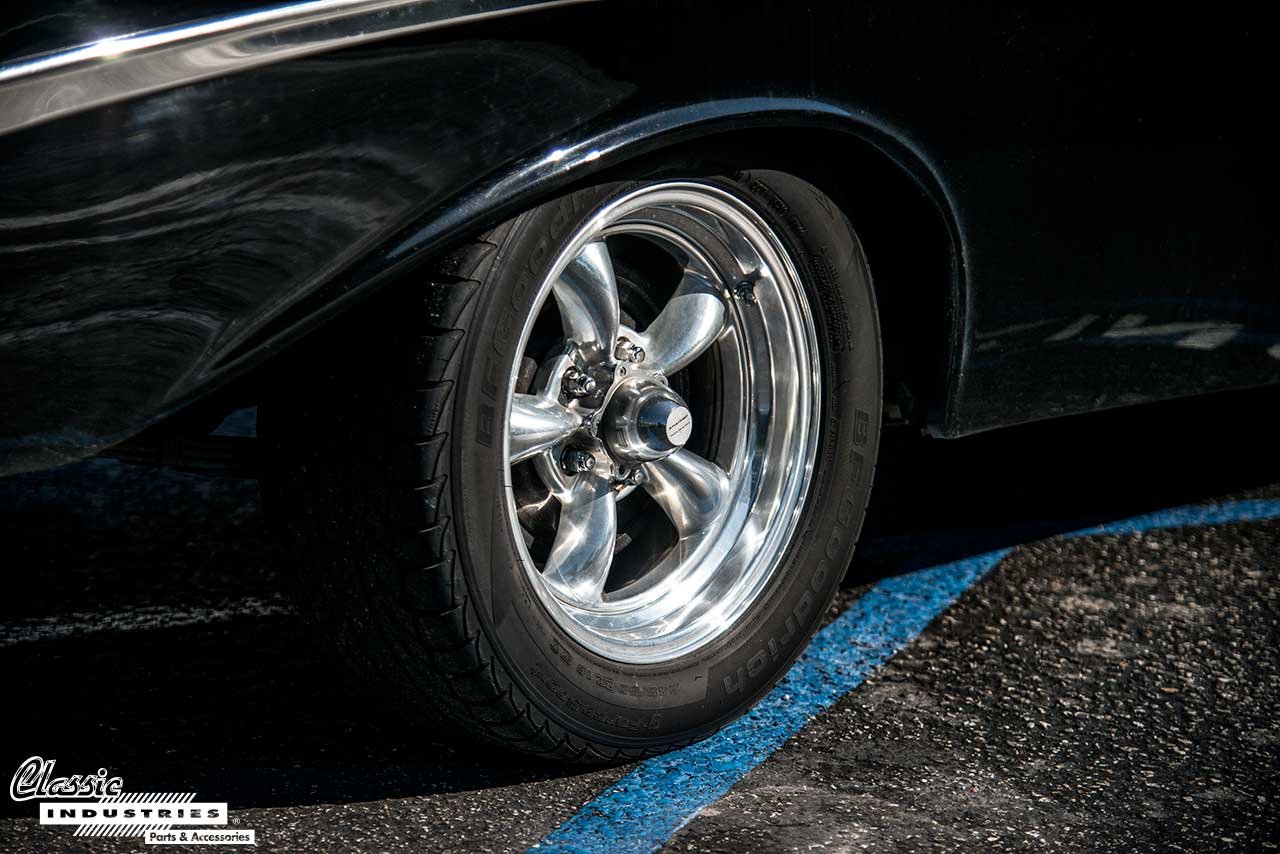 Jack's Nomad had already been restored by the previous owner, and it features mirror-finish black paint across the elegant sheetmetal. All the chrome trim has been restored to original spec, and a set of chrome American Racing wheels have been installed. It's powered by a 350ci small-block V8 and four-speed automatic transmission.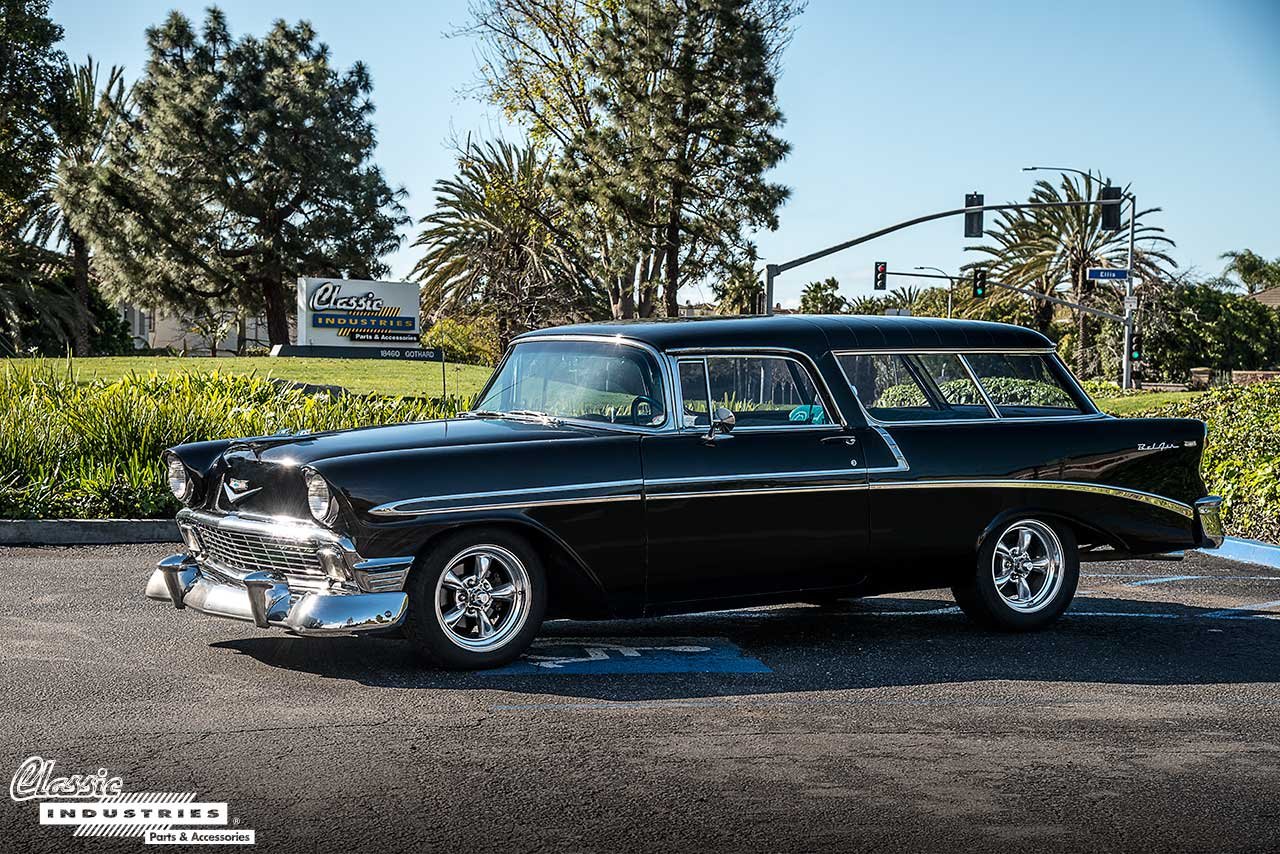 Although Jack's '56 Nomad has already been restored, any classic car owner knows that most projects are never truly finished. There are still some odds and ends he's working on, including wiring upgrades and routine maintenance. When he needs parts, he picks up his Classic Industries Tri Five catalog to find exactly what he's looking for.
If you own a 1955-57 Chevrolet Tri Five, Classic Industries offers all the parts and accessories you need to restore it to like-new condition. You can practically build a new vehicle from scratch using the parts found within. Click the button below to get your free full-color Tri Five catalog.