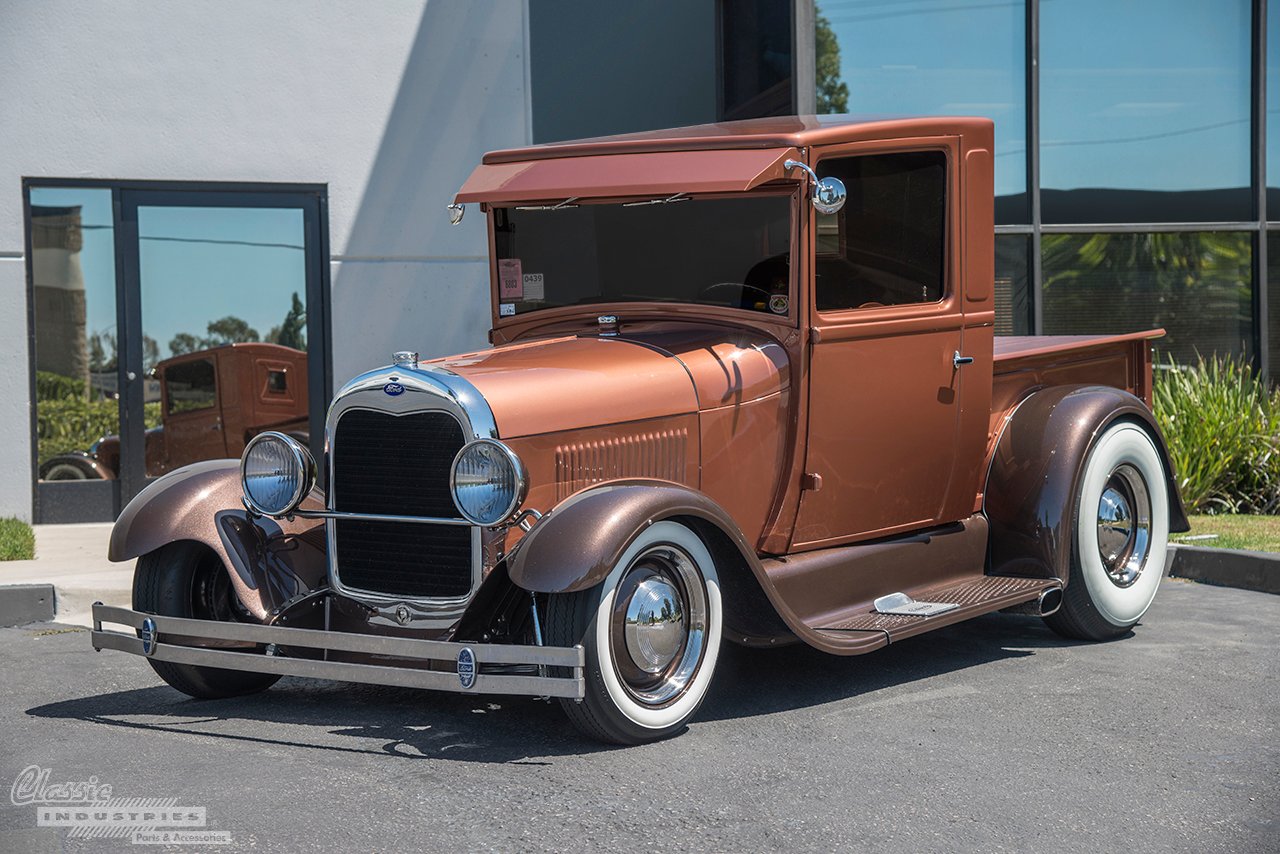 Classic Industries offers a huge variety of restoration parts for GM, Mopar, and Ford vehicles, and even though we only offer catalogs for certain models, many of the parts we provide can be used across a wide range of platforms and body styles. This 1928 Ford Model A resto-mod build, owned by Mikael Bjork, is one such example. We don't offer a dedicated Model A catalog, but Mikael was still able to source several components for this truck (and his other classic vehicles) from our site.
At the time when these photos were taken, Mikael had come to visit the United States from his home country of Sweden. Rather than select a boring rental car like most international travelers do, he purchased a restored Model A and used it to travel across the country. During his vacation, he told us he drove this truck more than 6,000 miles from coast to coast!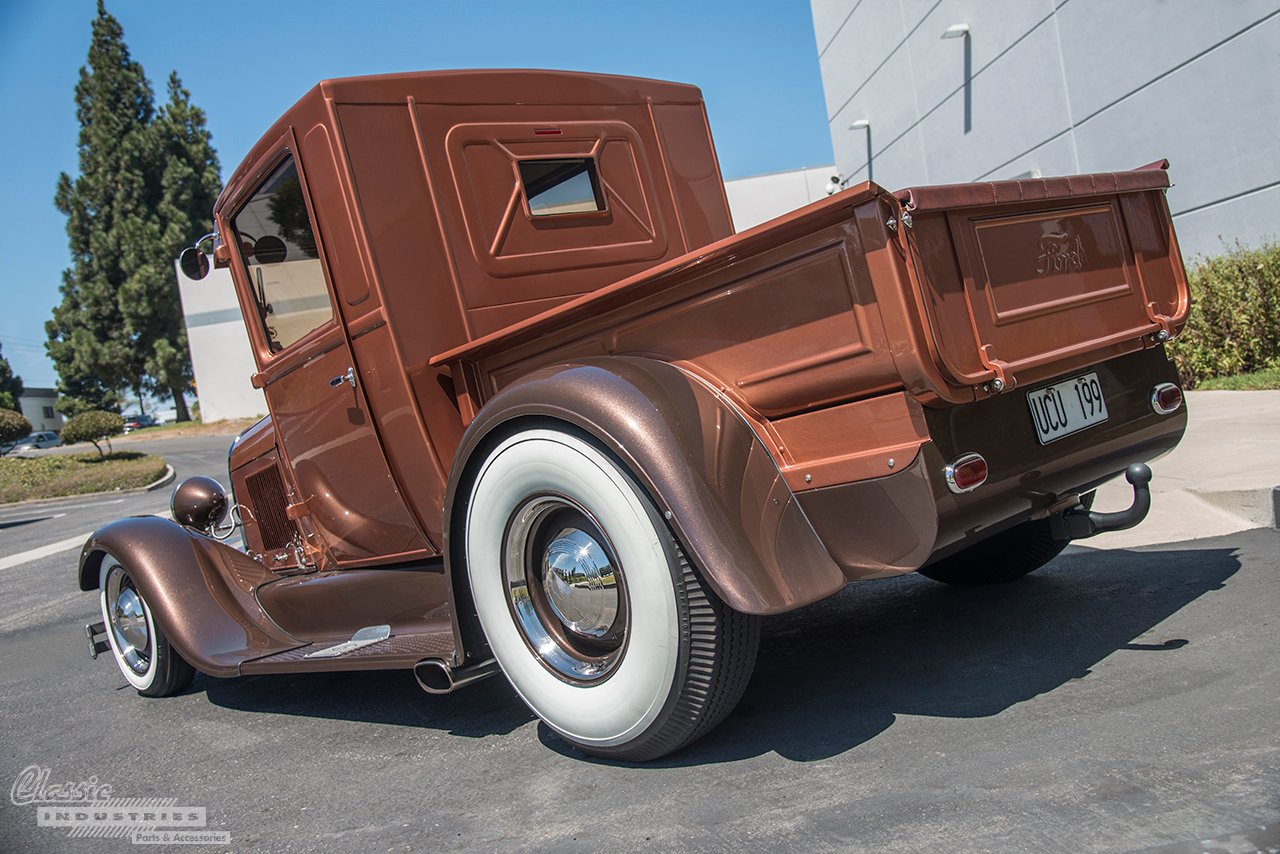 The Model A's body has been smoothed and repainted in a two-tone combination of metallic copper and brown, both hues originally offered on Mercedes vehicles. The running boards feature precise cut-outs that shield the side-exit exhaust tips, and the sleek fenders fit wide whitewall tires wrapped around paint-matched steel wheels with chrome wheel caps. It also features four-wheel disc brakes and a lowered suspension.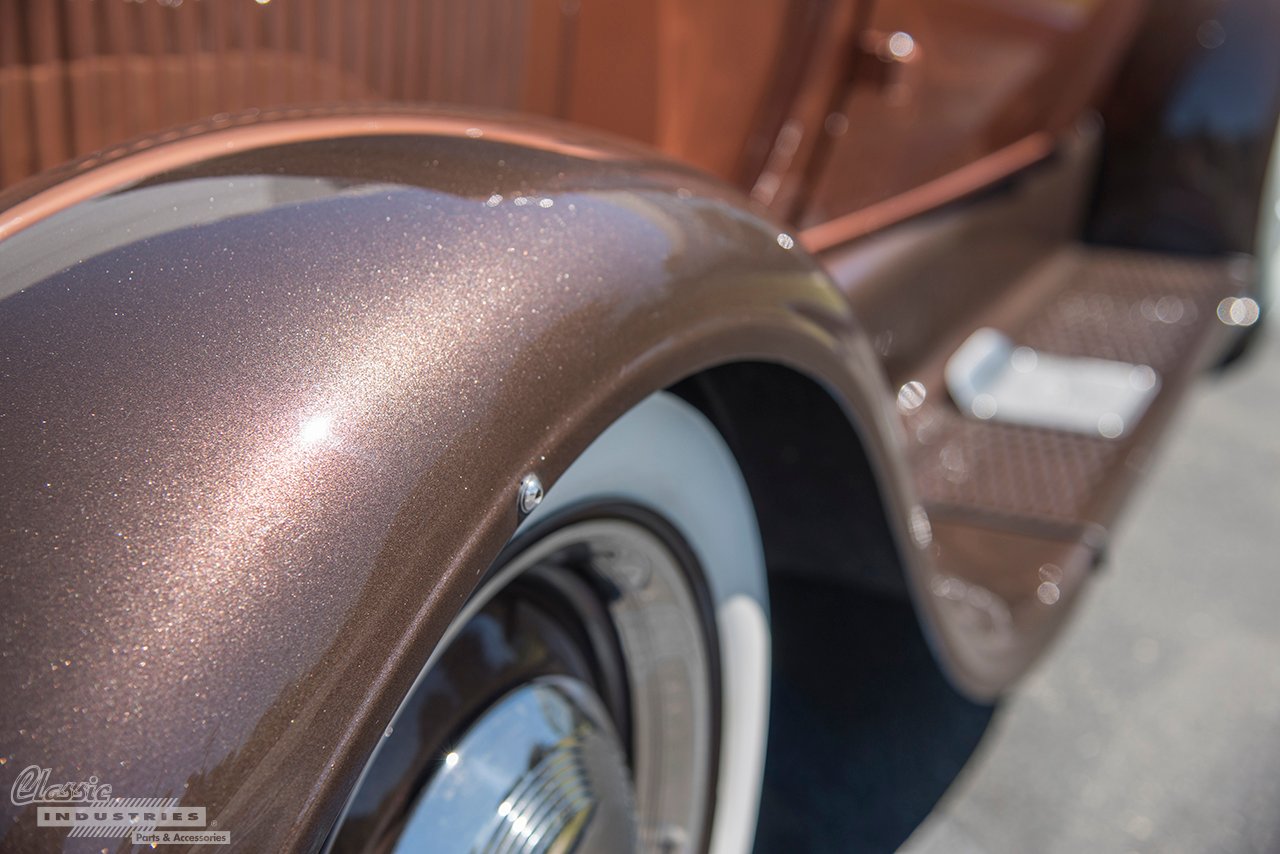 Mikael's Model A is powered by a Ford 302ci V8 with AOD transmission from a Mustang. This setup provides more than enough horsepower to get this small pickup up to speed. Keep in mind that this truck originally came with a 201ci inline-4!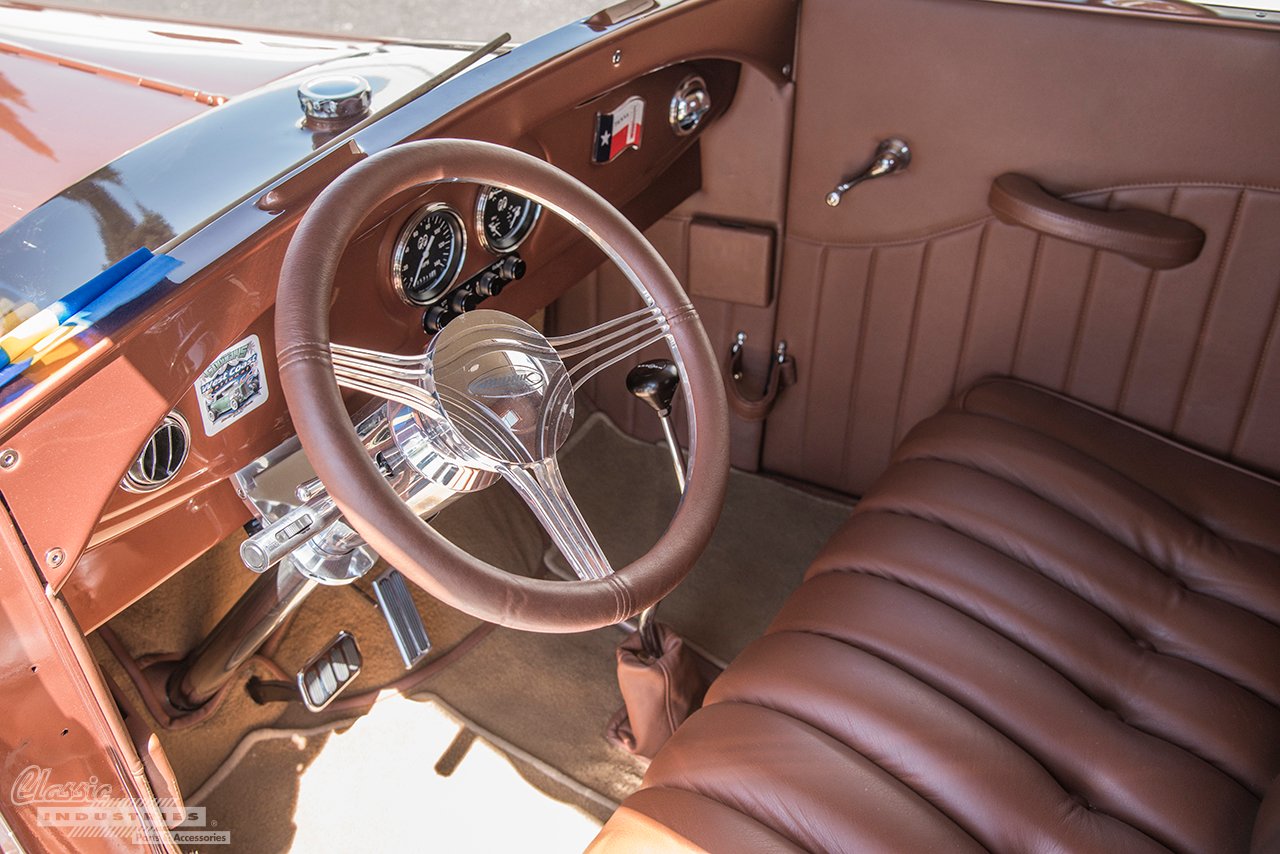 The truck's interior has been updated with black gauges, air conditioning, a polished billet steering wheel, tan carpet, and brown leather upholstery on the bench seat, doors, and kick panels. Although the interior is still small by modern standards, these modifications make it a comfortable place to be.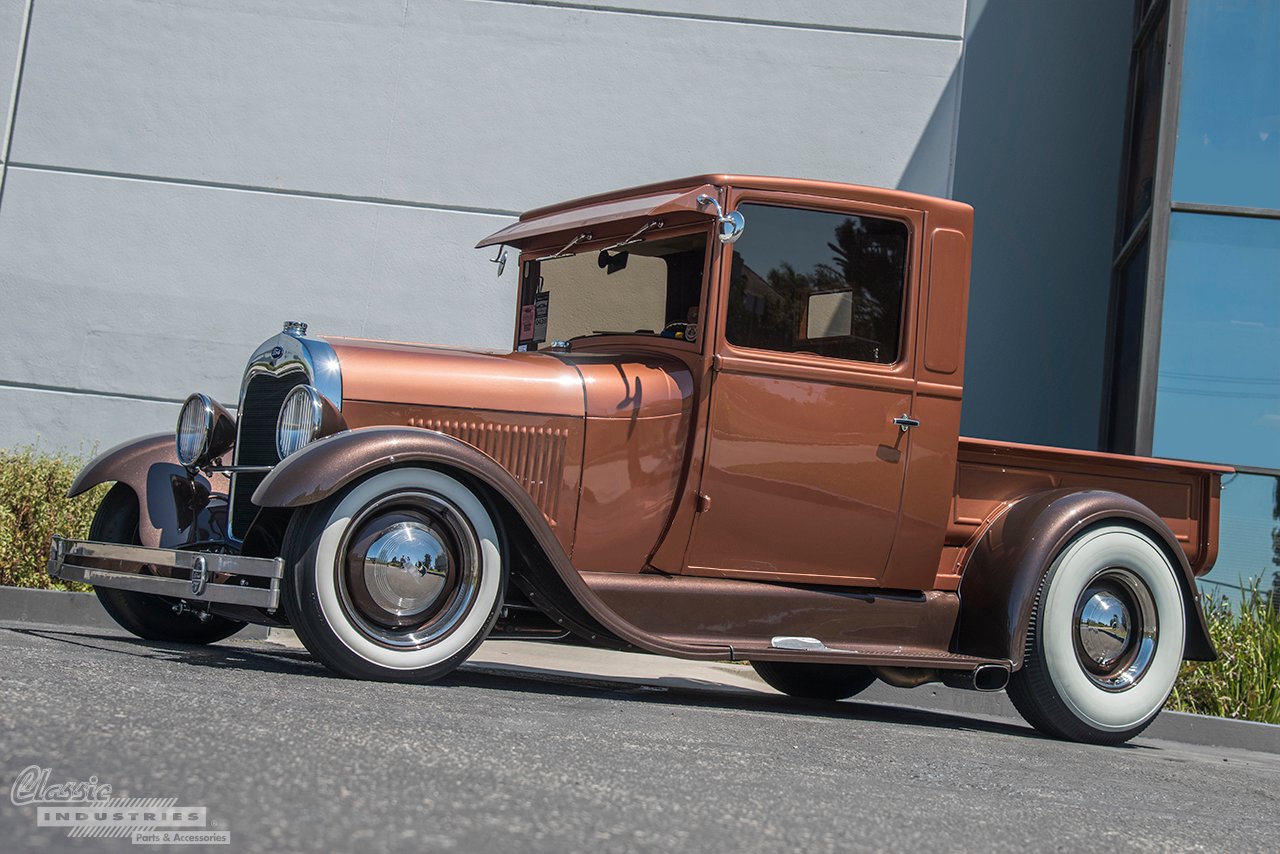 At the end of his 6,000-mile road trip, Mikael said he would be leaving his new Model A truck with a friend in California, who would store the vehicle until he exported it back to his home in Sweden. We imagine this will be a real head-turner on the road over there, just as it is here in the United States.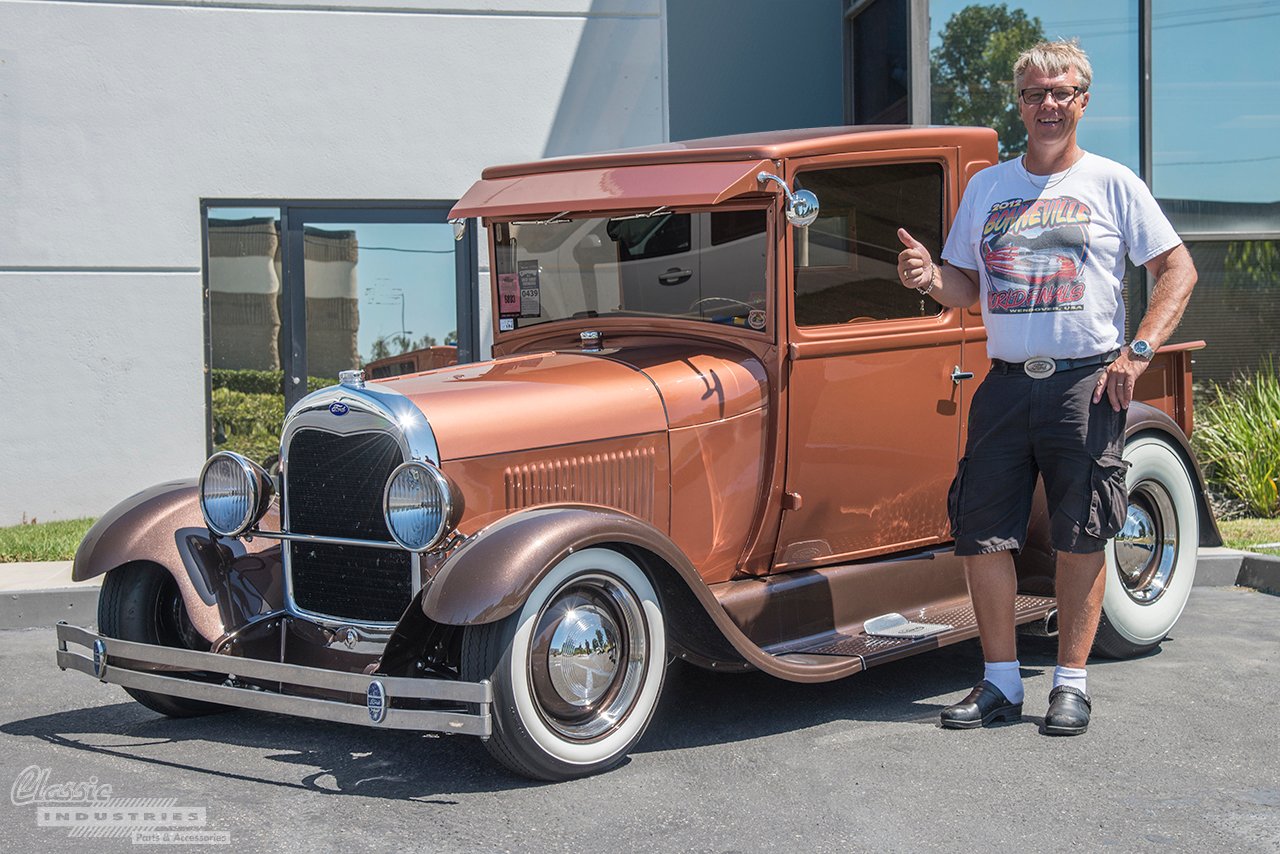 Mikael says he already owns several Chevrolet muscle cars, and that he has always received great parts and service from Classic Industries. We're glad that we had the opportunity to meet him and see his stunning Model A, which looks like an awesome vehicle for a cross-country road trip. It sure beats a bland rental car.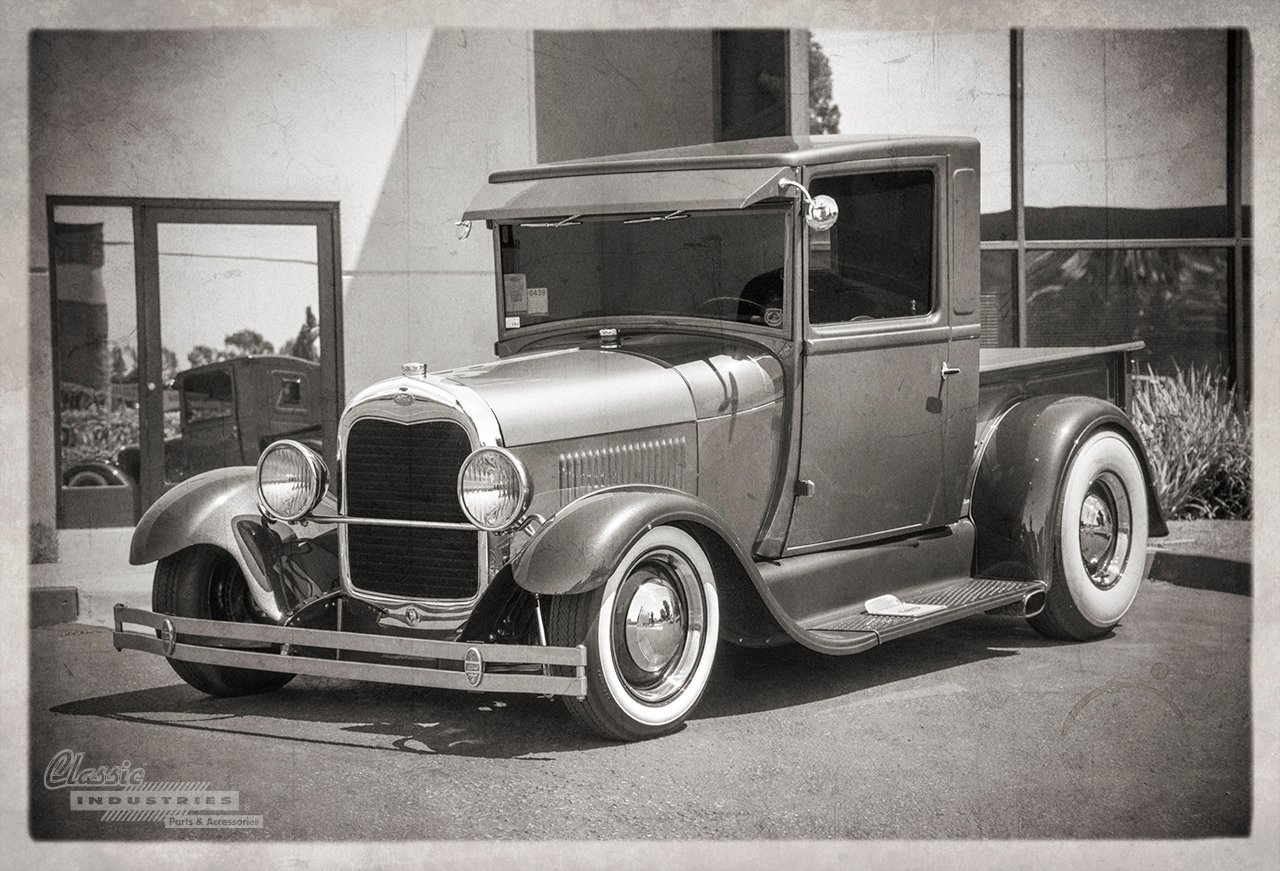 If you own a classic Ford, GM, or Mopar vehicle, click the button below to see our lineup of model-specific catalogs. And if there isn't currently a catalog available for your vehicle, be sure to check our web store for parts and accessories — there's a good chance you'll find at least a few that fit it.