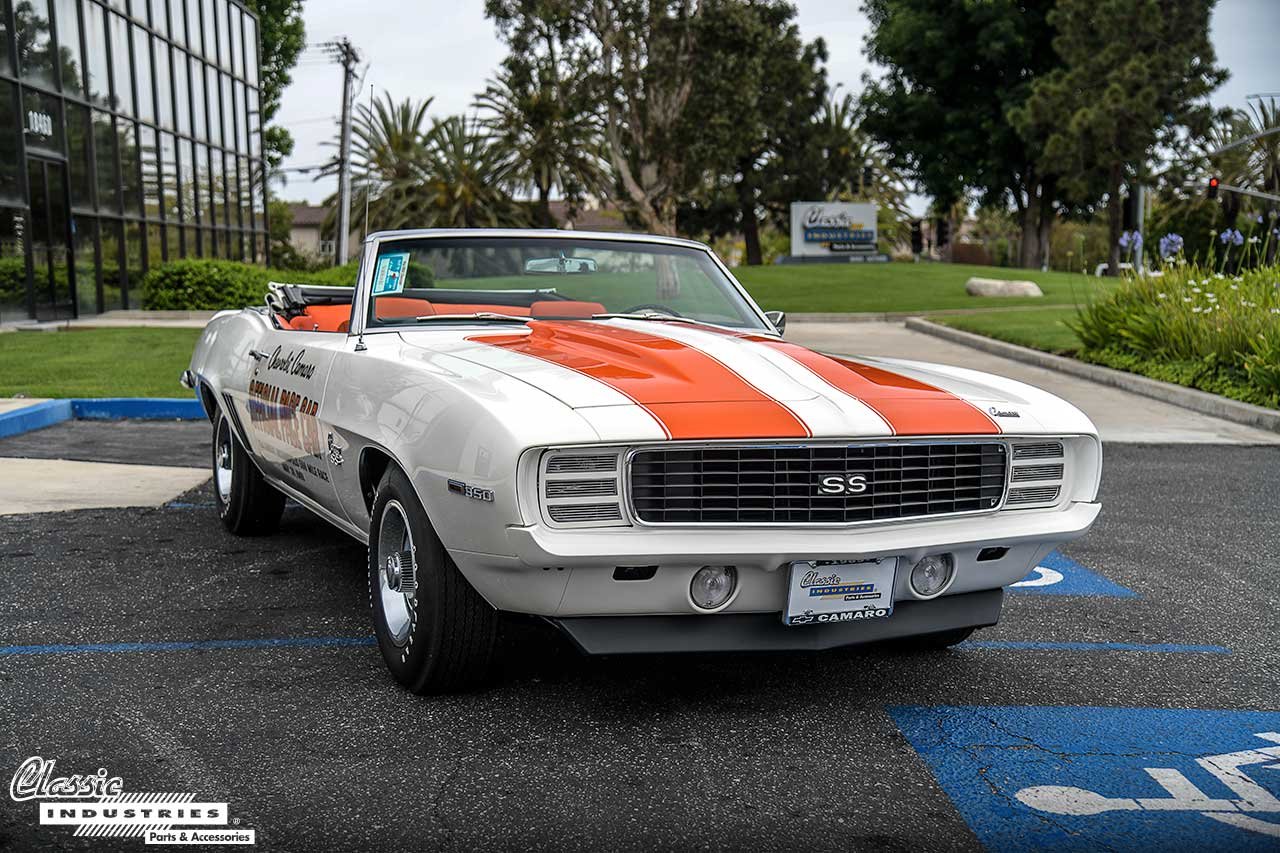 Here at Classic Industries, we're more than just a restoration parts retailer. We're diehard car enthusiasts who enjoy spending time around classic vehicles just as much as you do. As a result, we've developed our own collection of cars and trucks over the years, and many of these can be seen rotating through the display space inside our Retail Showroom. The latest of these centerpiece cars is our freshly-restored 1969 Camaro Pace Car.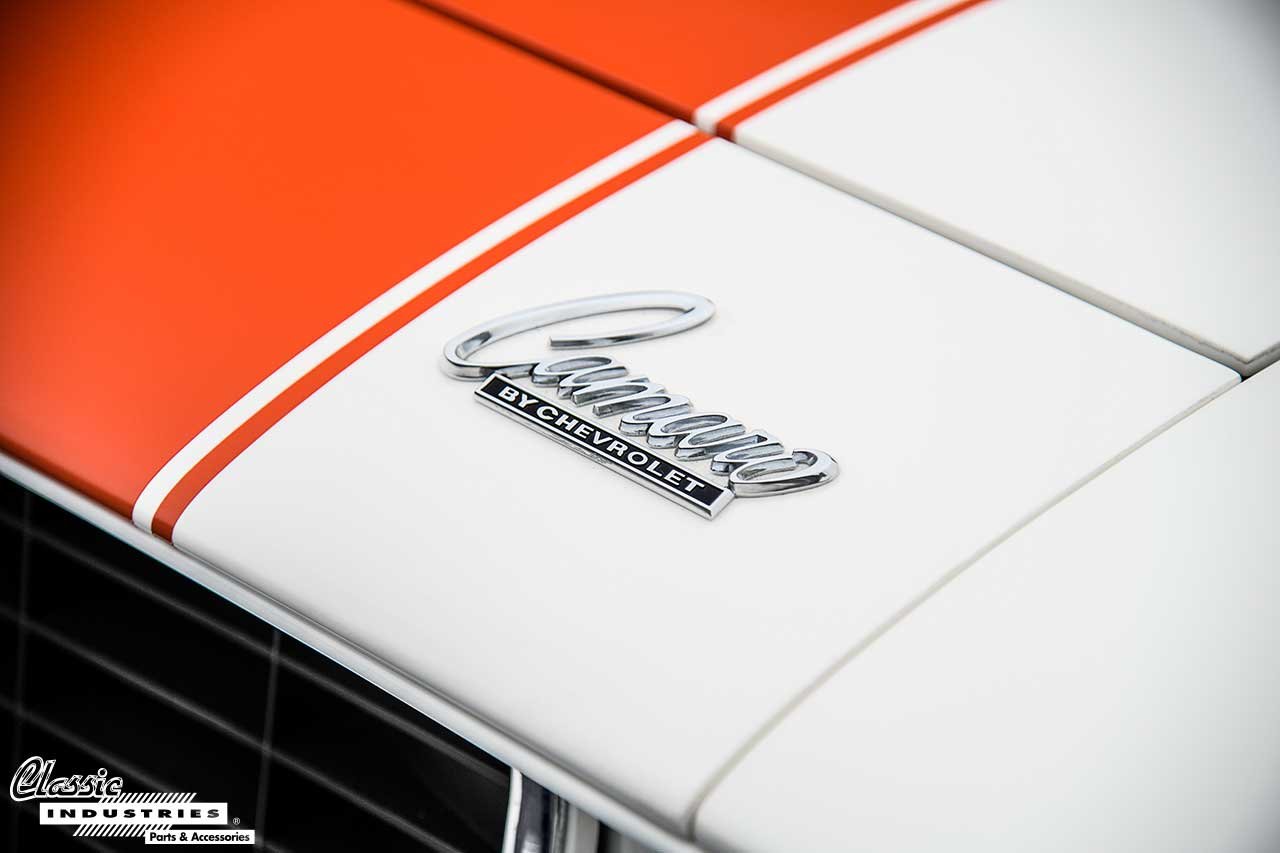 The 1969 Camaro SS/RS convertible was chosen as the Official Pace Car for the 1969 Indianapolis 500 race. In order to stand out against the black asphalt, Chevrolet painted these Pace Cars white with Hugger Orange stripes and a matching orange interior. They were also equipped with a white convertible top, rally wheels, and the immediately-identifiable "Official Pace Car" door lettering.
This iconic Pace Car design was later offered to consumers under the RPO Z11 production code. The Camaro seen here is one such vehicle, and has been painstakingly restored to factory condition, down to the original markings and firewall stamps.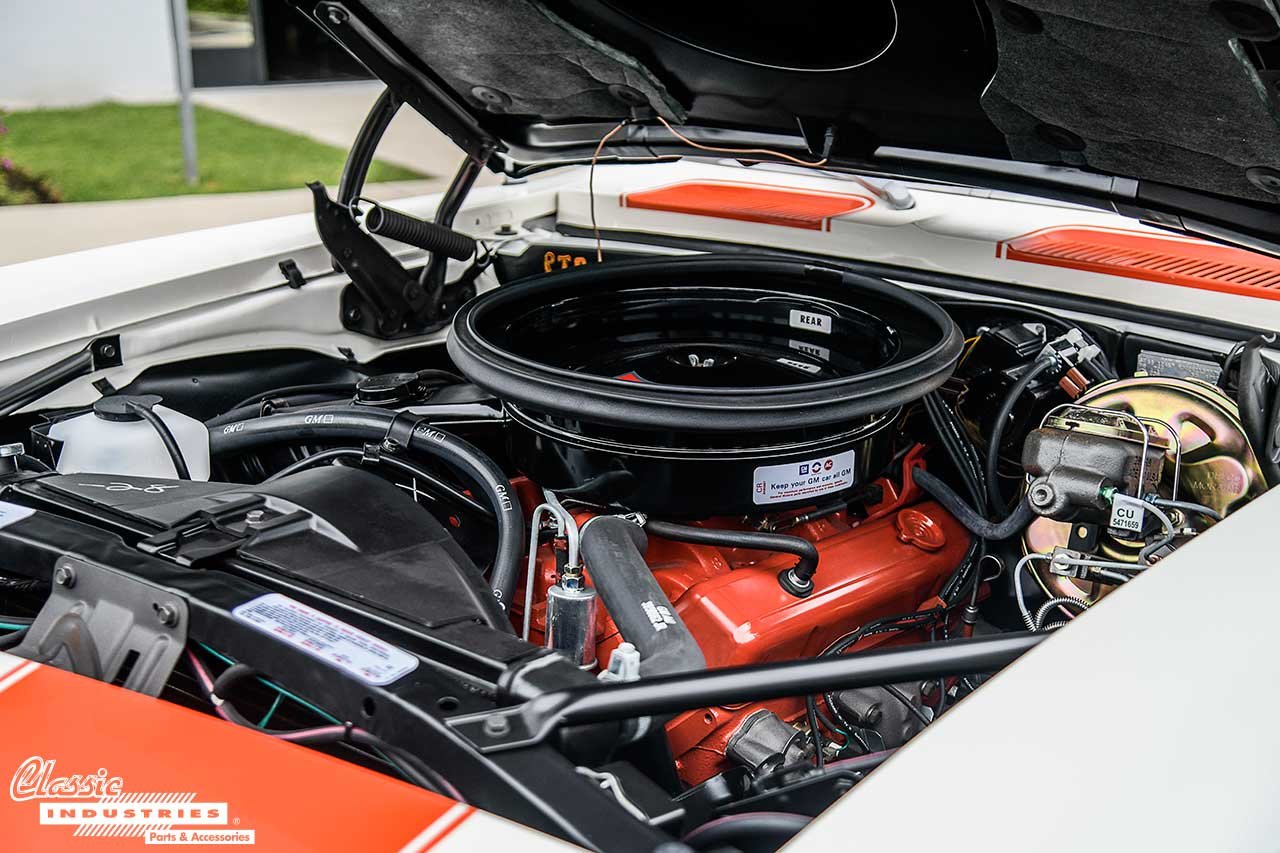 If you'd like to come see this Camaro for yourself, stop by our Retail Showroom at 18460 Gothard St. in Huntington Beach, CA. You can check out all the details on this restored Pace Car, and pick up a free copy of our Camaro restoration parts catalog if you have a project car of your own.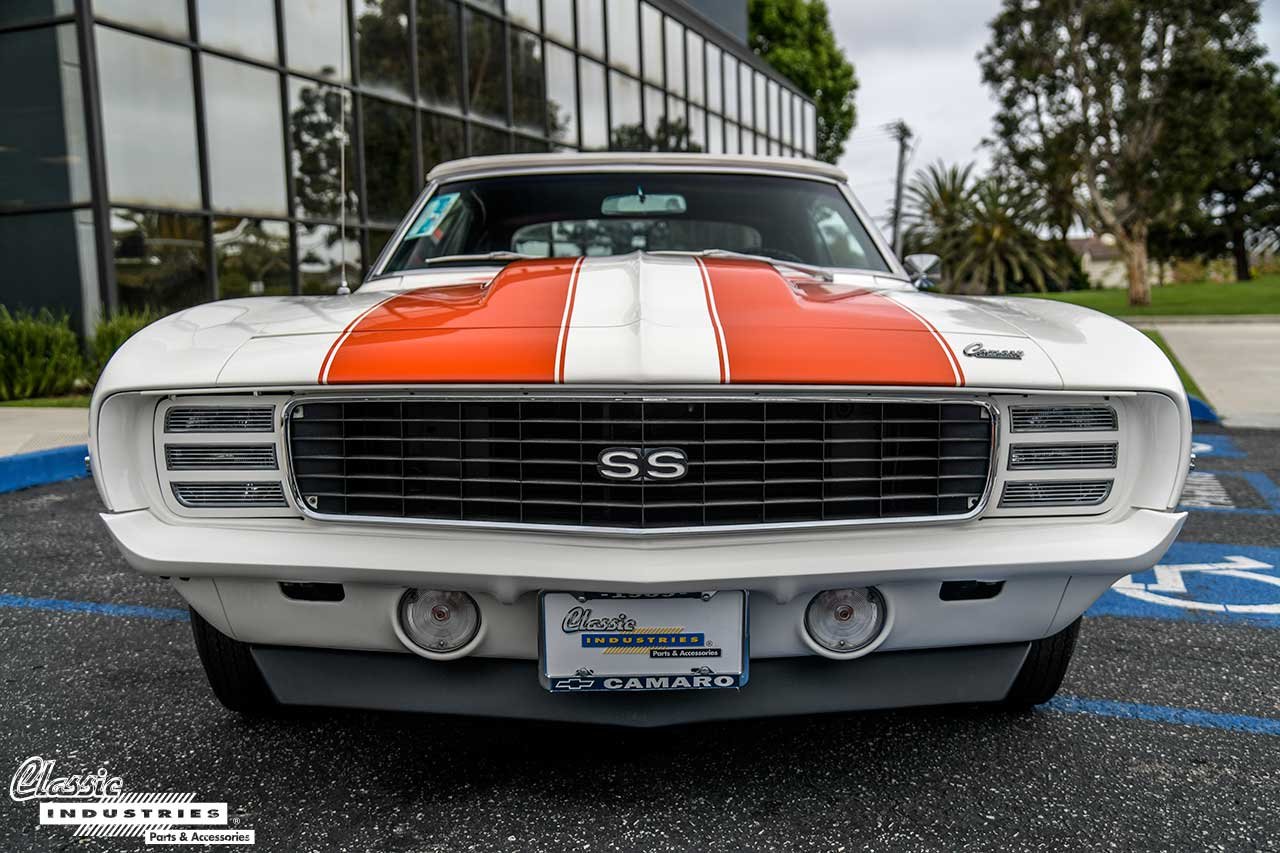 If you're not within driving distance of our HQ, don't worry — we can mail a catalog to your door for free as well. Just click the button below to get your full-color Camaro restoration parts catalog now.
We'll conclude with a few bonus images of this restoration: