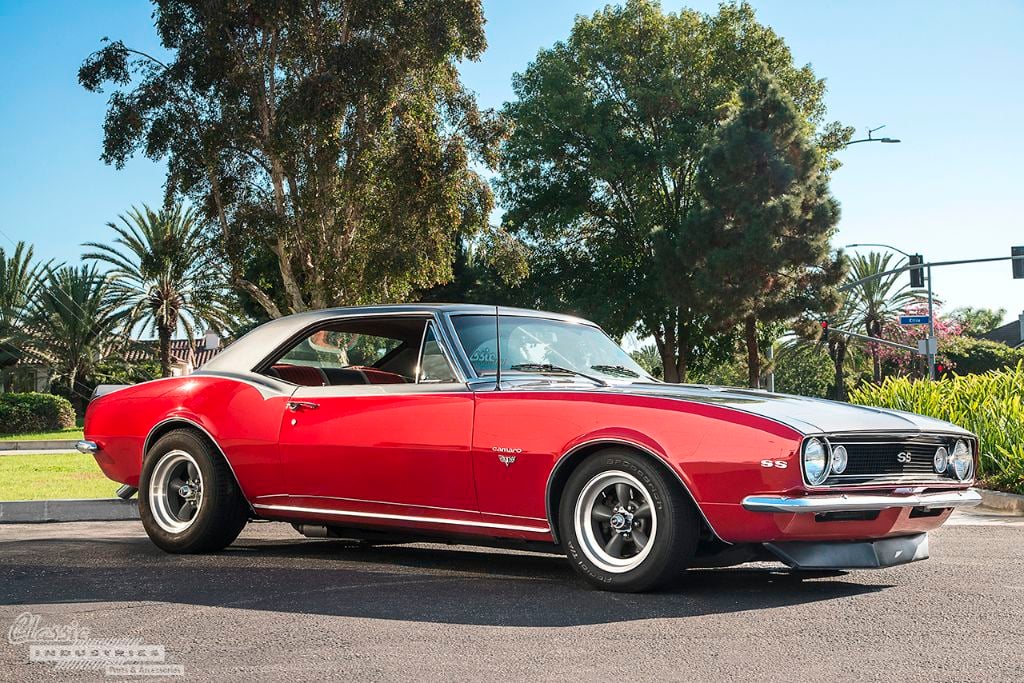 The term "rotisserie" is often used in a culinary context, such as the whole roasted chickens that you'll find under heat lamps at the grocery store. But you'll also hear the term in the automotive restoration industry. So what does this mean in the context of a classic car?
Fortunately, rotisserie restoration has nothing to do with skewering a car over an open flame — we shudder at the thought. As you may have guessed, rotisserie restoration involves suspending the front and rear of a car on a special rack, and rotating it to access every nook and cranny of the underbody. Short of disassembling and removing the body for a full frame-off restoration, it's one of the best ways to thoroughly restore a vehicle.
This 1967 Camaro SS belongs to Graeme Chapman, of Huntington Beach, California. Graeme bought the car in 2008, and proceeded with a full rotisserie restoration to achieve the stunning results seen here.