Great news for Ford fans: California Mustang is now part of the Classic Industries family! If you're looking for Mustang parts and accessories, check out Cal-Mustang.com.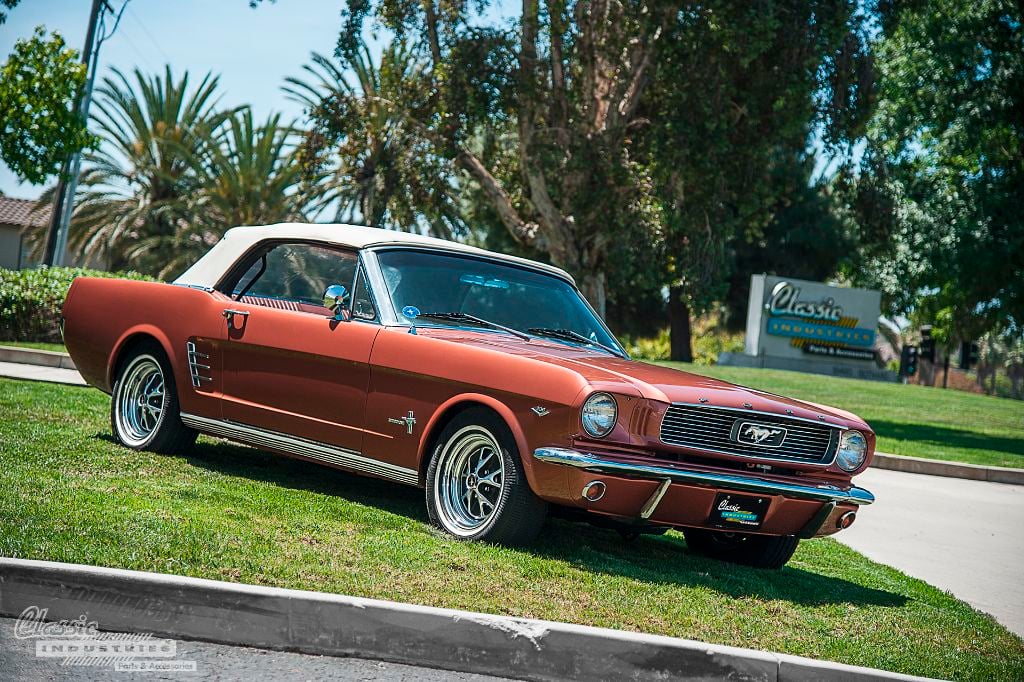 In the world of classic vehicles, there are quite a few people who may be considered knowledgeable about any given model, especially a model as popular as the first-generation Ford Mustang. A knowledgeable person can pretty much tell you what year your vehicle is by looking at the front grill or an identifiable detail. That's more than most casual onlookers could ascertain.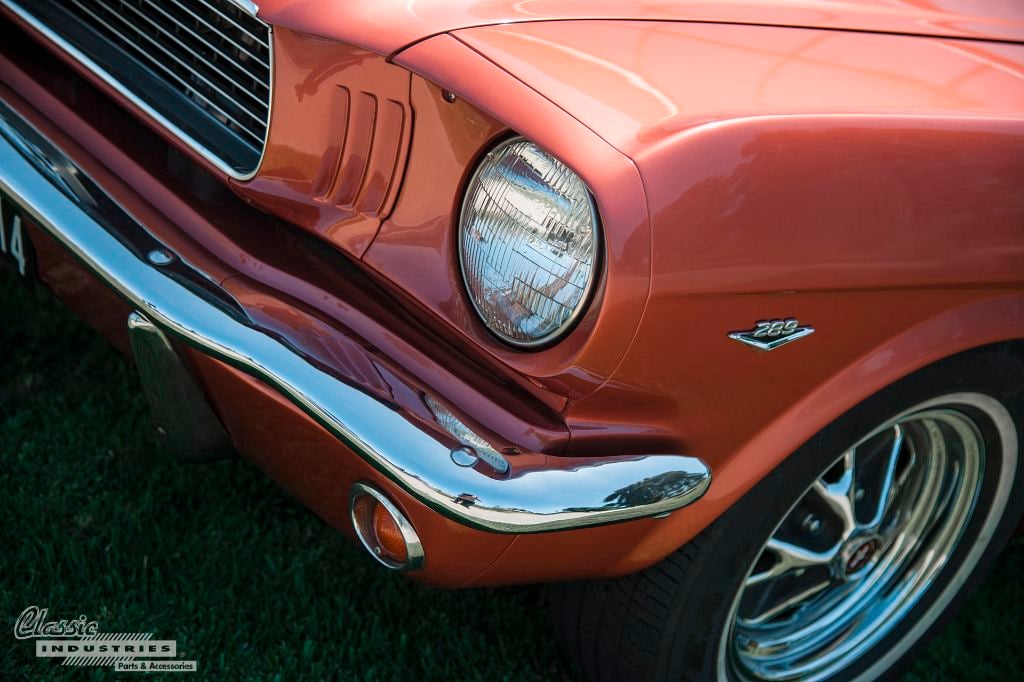 However, there's a much smaller set of true experts for each vehicle platform. These fastidious few can look at the front grill and tell you what year it is; and then look at the VIN tag and engine bay to tell you what color it's supposed to be, what engine it originally had, the gear ratio, interior color, and an estimate of how many miles it's been since its last oil change. Without consulting documentation.
Barnaby Brokaw falls into the latter category. As a guy whose livelihood is based upon finding and identifying classic cars, Barnaby is extremely well-versed on discovering the rare and highly-sought-after. That's how he knew he had something special when he first laid eyes on this Emberglo 1966 Mustang convertible.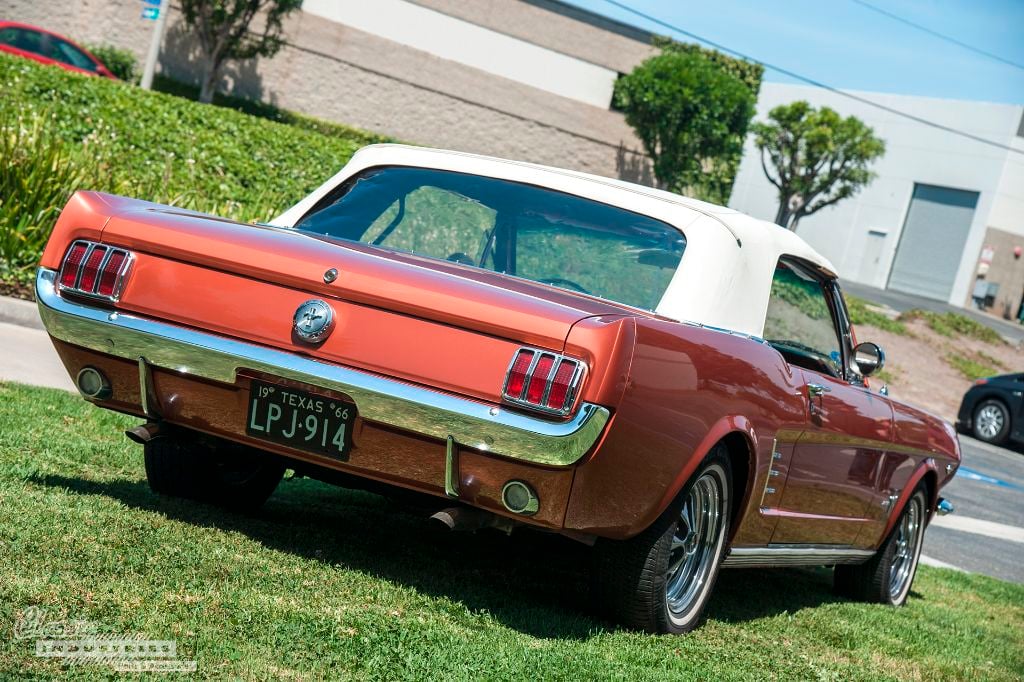 Emberglo is a beautiful, one-year-only color offered for the Mustang in 1966—and Barnaby knew it. The car had undergone a full restoration just a few years prior, and its previous owner sold it to Barnaby due to unfortunate health issues.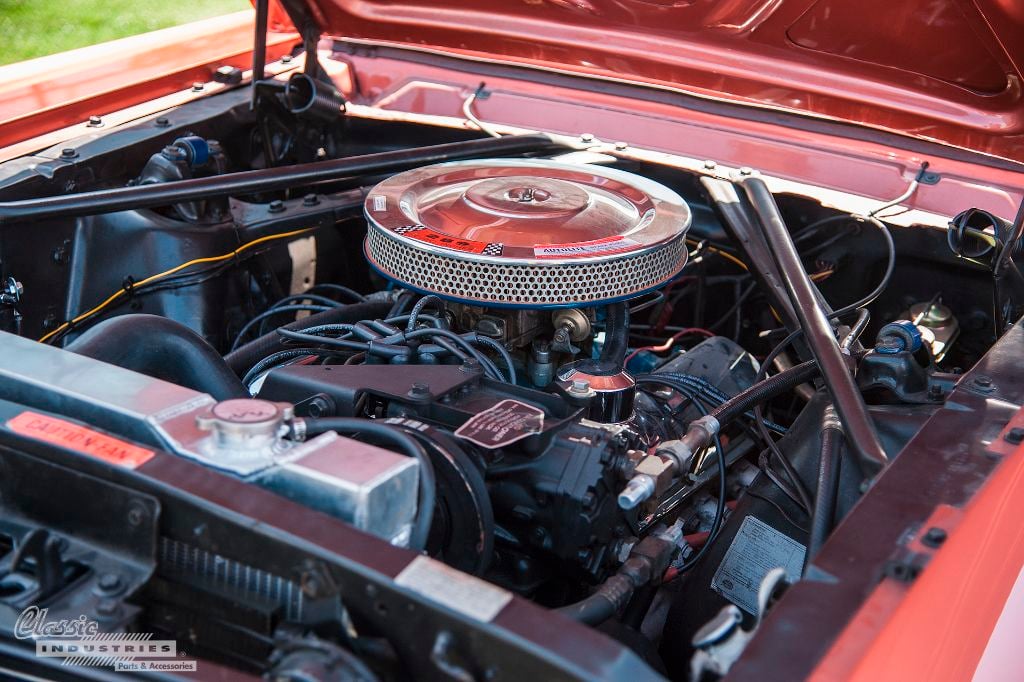 The Mustang came stock with the factory 289ci V8 with a 2bbl carburetor ("C"-code), but was upgraded to an Autolite 4bbl during the restoration. Backed by a C4 automatic transmission, Barnaby's 1966 Mustang puts plenty of power to the ground, and rolls on a set of Styled Steel wheels to compliment the sportiness of this ponycar.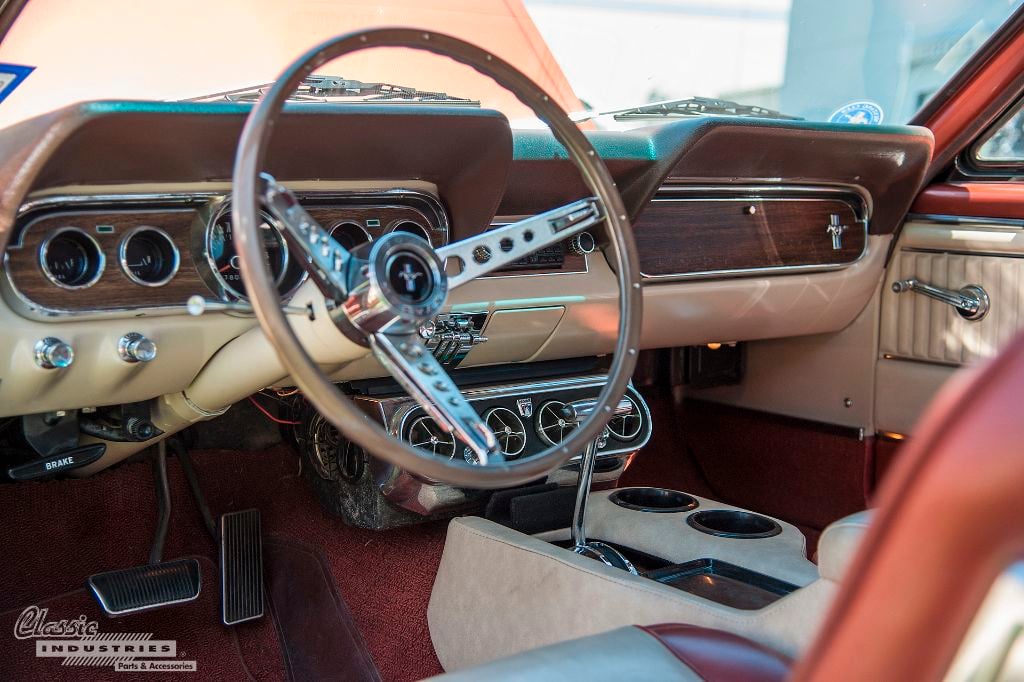 Inside is as good as it gets with the two-tone, deluxe (Pony) interior, wood grain steering wheel and factory air conditioning. Just perfect for cruising a Saturday afternoon in Southern California with the top down. Since he's had it, Barnaby's put on a few thousand miles, as he takes it out frequently when the weather is nice. Truly, this Emberglo 1966 Mustang is fulfilling the purpose it was designed for—to be driven and enjoyed! Barnaby plans to continue doing exactly that.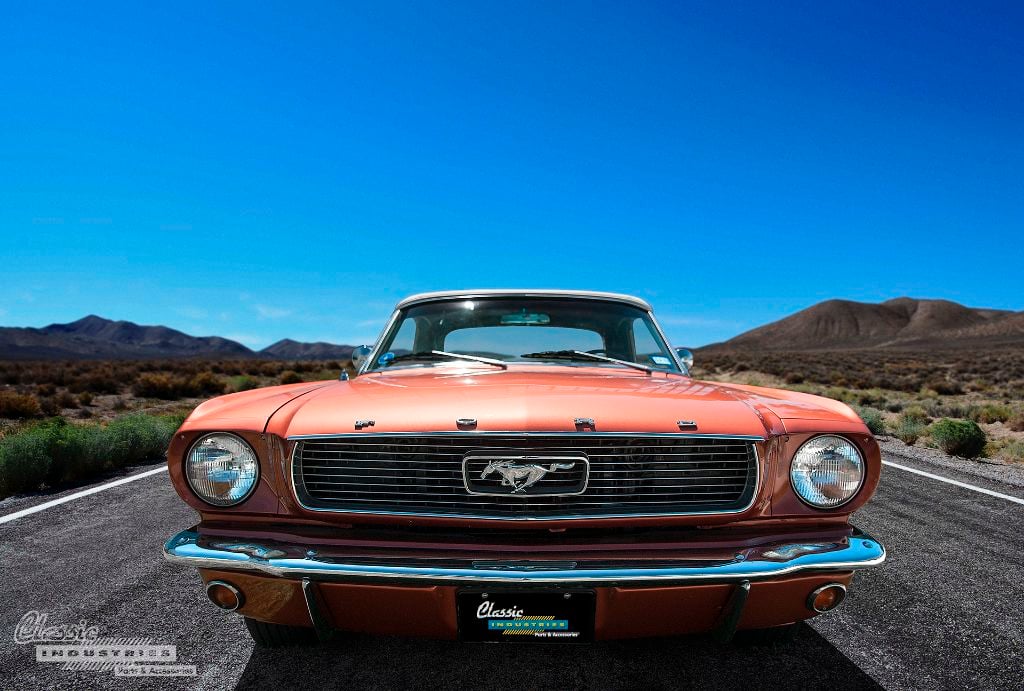 If you have a classic Ford Mustang in need of restoration, California Mustang is the one-stop-shop for all the parts and accessories you're looking for. The company specializes in first-generation 1965 through 1973 Mustang models. Click on this link to request a free Mustang parts catalog today!
---