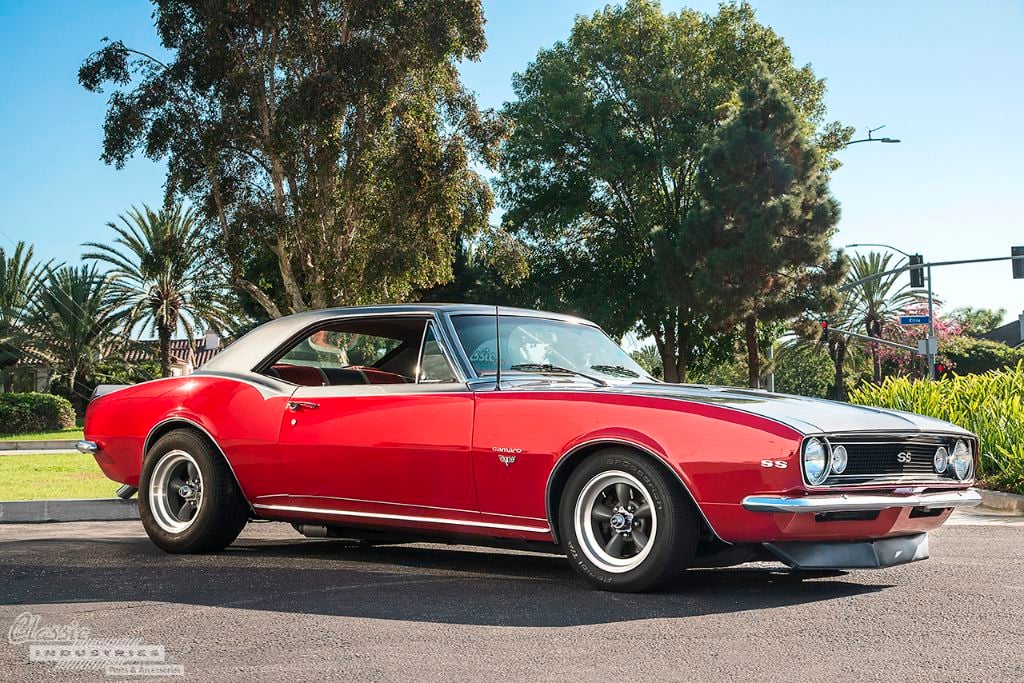 The term "rotisserie" is often used in a culinary context, such as the whole roasted chickens that you'll find under heat lamps at the grocery store. But you'll also hear the term in the automotive restoration industry. So what does this mean in the context of a classic car?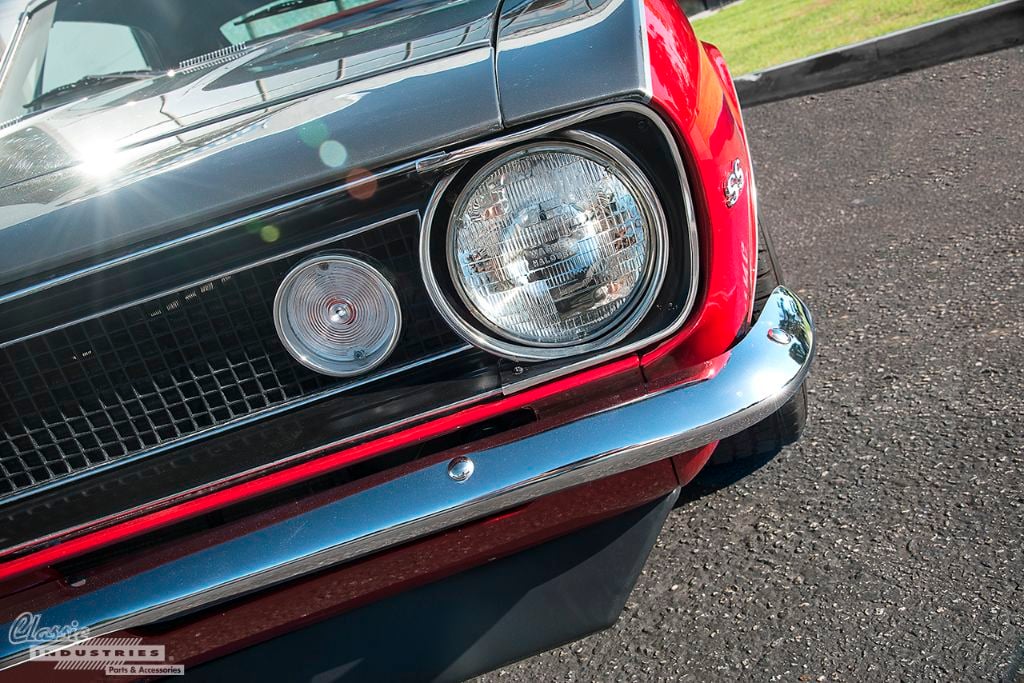 Fortunately, rotisserie restoration has nothing to do with skewering a car over an open flame — we shudder at the thought. As you may have guessed, rotisserie restoration involves suspending the front and rear of a car on a special rack, and rotating it to access every nook and cranny of the underbody. Short of disassembling and removing the body for a full frame-off restoration, it's one of the best ways to thoroughly restore a vehicle.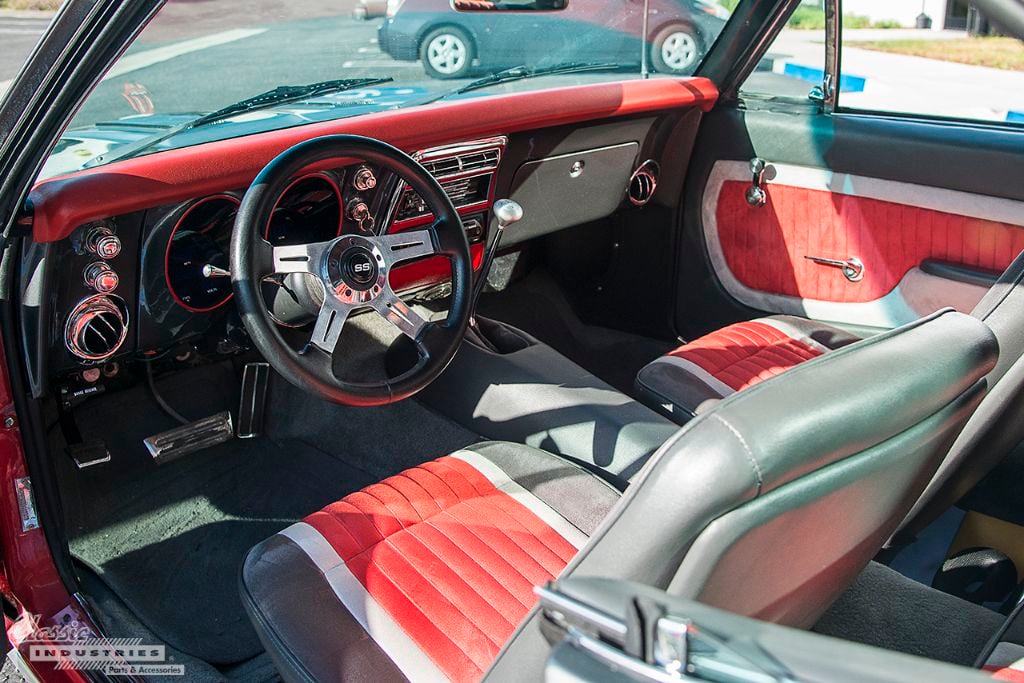 This 1967 Camaro SS belongs to Graeme Chapman, of Huntington Beach, California. Graeme bought the car in 2008, and proceeded with a full rotisserie restoration to achieve the stunning results seen here.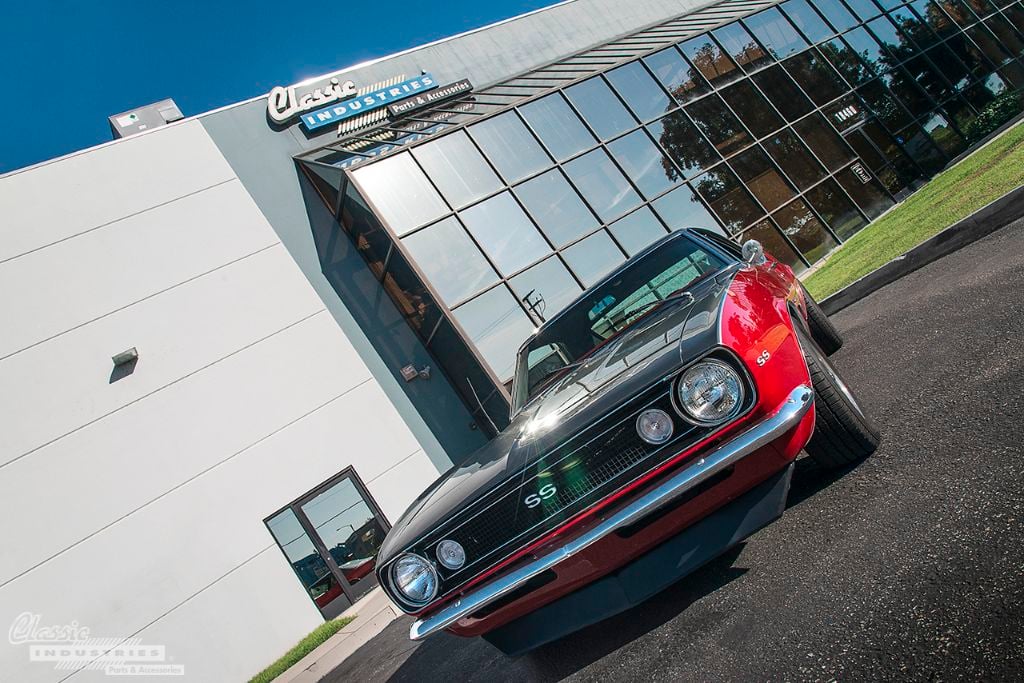 Graeme's 1967 Camaro is an original Super Sport with factory air conditioning, and was built on the Van Nuys, California assembly line near Los Angeles. The car eventually ended up in Texas, where it was restored, before returning with Graeme to its home state of California.
The Camaro features a custom metallic red and gray paint job, and is lowered on staggered American Racing Torq-Thrust wheels. It's powered by an upgraded 350ci small block V8 and TH-350 automatic transmission.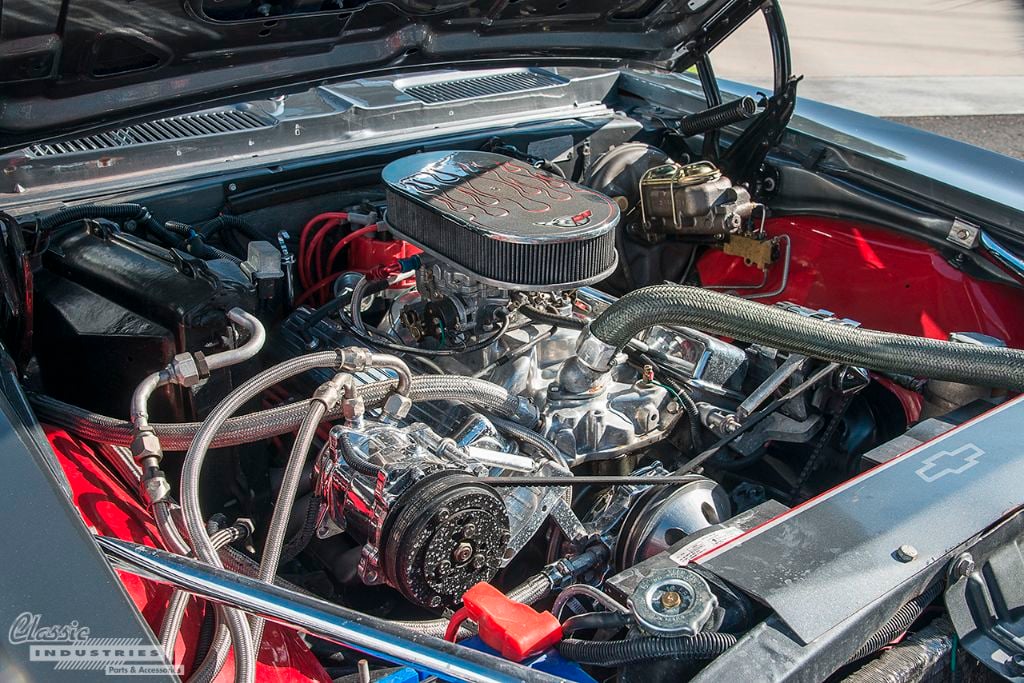 Graeme tells us he has purchased many parts for the car from the Classic Industries Camaro catalog, and is very satisfied with the results. He drives the car on weekends, and takes it to shows regularly. When it's not in use, it stays in his garage next to his other project cars, a 1968 Pontiac Catalina and a 1969 Pontiac GTO with an LS V8 engine.
If you're working on restoring a Camaro, Classic Industries is the one-stop-shop for everything you need to complete your build. Click the button below for a free full-color Camaro parts catalog.