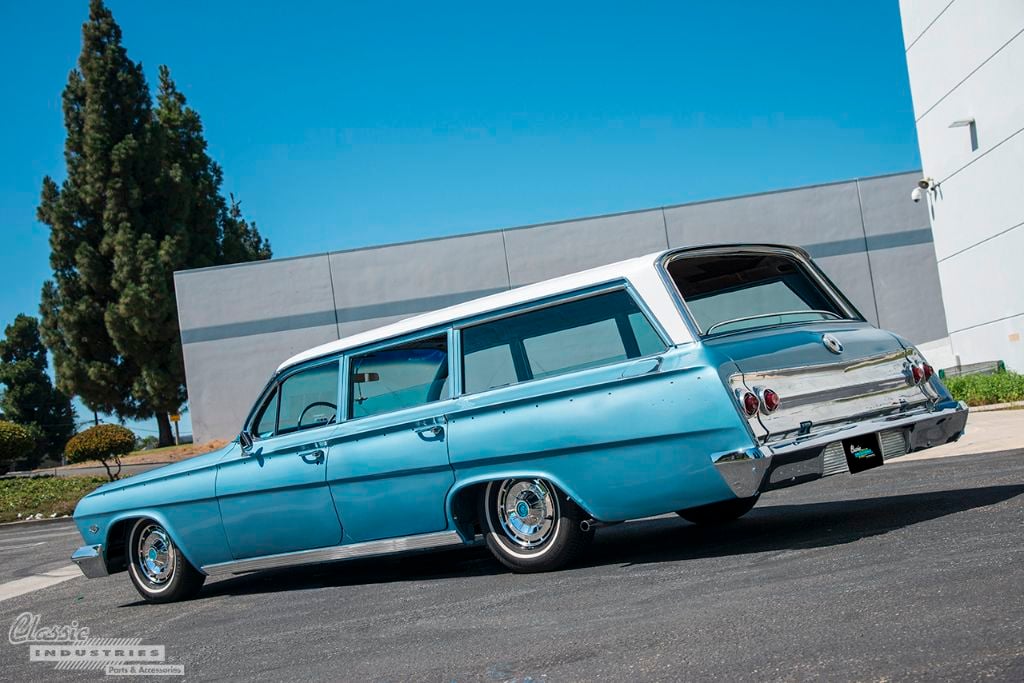 Speak to any classic car enthusiast, and you'll realize that memories are often a big part of their love for vintage cars. Seeing these vehicles during childhood, taking road trips with the family, and learning to drive—these memories stick with you, and create a personal attachment that's unforgettable.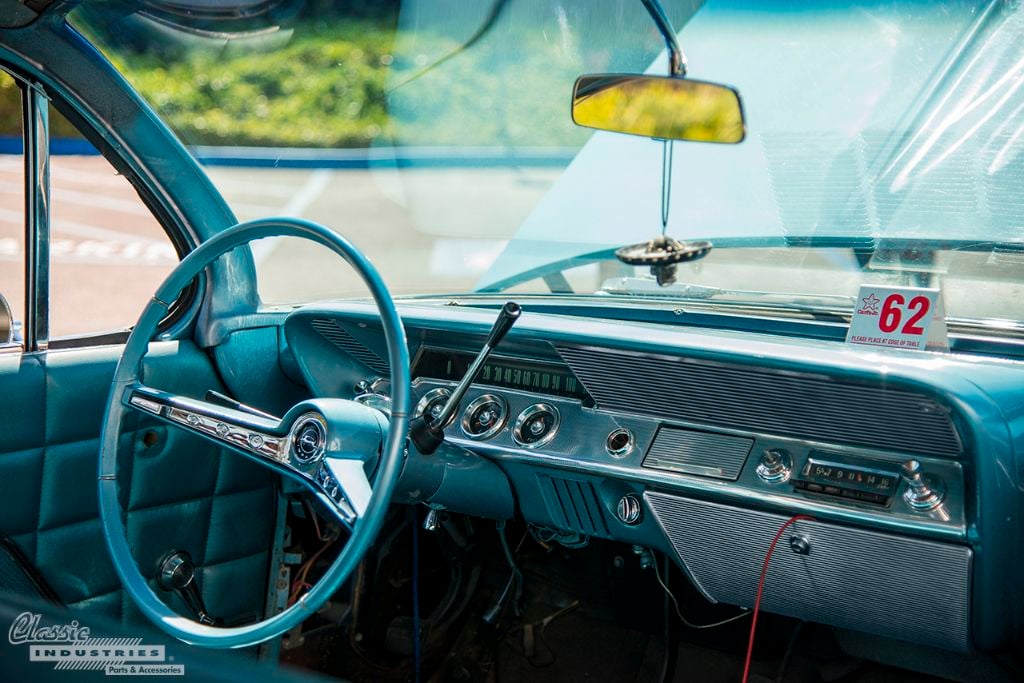 Jesse Green, of Midway City, California, shares this sentiment. He remembers sitting behind the wheel of his older brother's 1963 and 1964 Impalas during his teenage years, and it made an impact on him. Many years later, he had the means to buy an Impala of his own, and make new memories behind the wheel, so he did just that.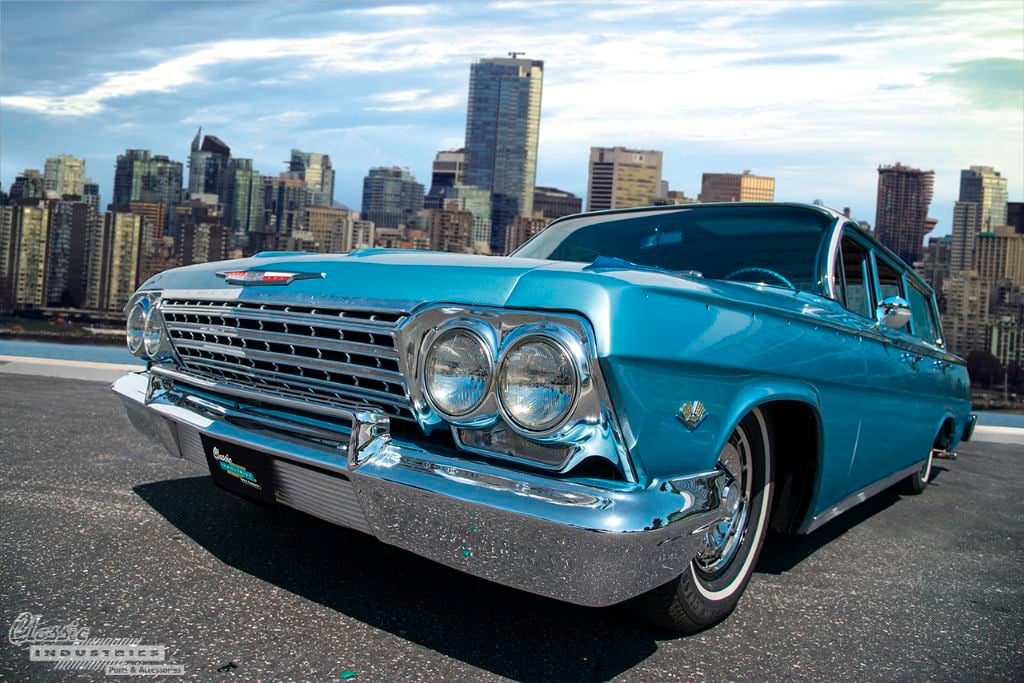 Jesse found this 1962 Impala wagon in 2010 on the streets of Huntington Beach, not far from our retail showroom. The car had been baked by the sun and badly rusted from the salt air, so he bought it planning to restore it to its former beauty. Just like his brother's '63 and '64 cars, he wanted to make this long-roof shine once more.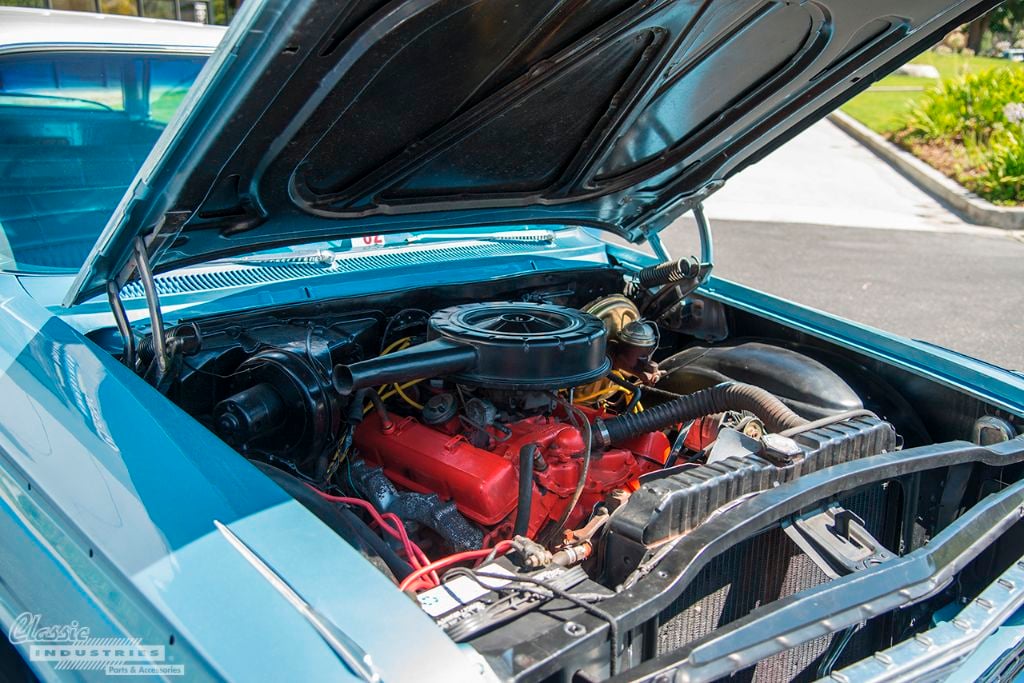 As you can see from these photos, the car has come a long way since then, thanks to lots of hard work from Jesse and numerous parts from the Classic Industries warehouse. The Impala's original engine was not salvageable, so Jesse dropped in a rebuilt 305 small block and rebuilt the existing 2-speed Powerglide automatic transmission. It's not built for power or speed, but rather to cruise in comfort and style—we can definitely appreciate that.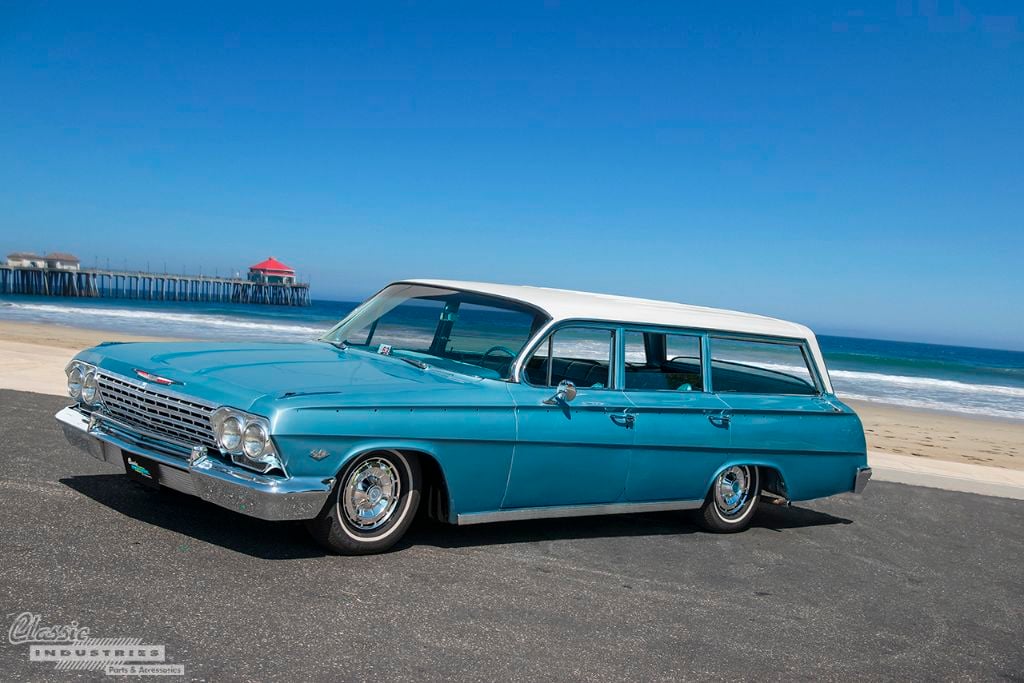 Now that it's looking (and running) great again, Jesse uses the Impala as his daily-driver. He still considers it a project, however, as it's not quite done yet. It still needs body side moldings, among a few other components. Meanwhile, Jesse enjoys driving the car year-round on the California streets.
If you have a classic Impala, Bel Air, Biscayne, Caprice, or other Full-Size Chevy model, Classic Industries has the restoration parts you need. Click the button below for a free Impala parts catalog.