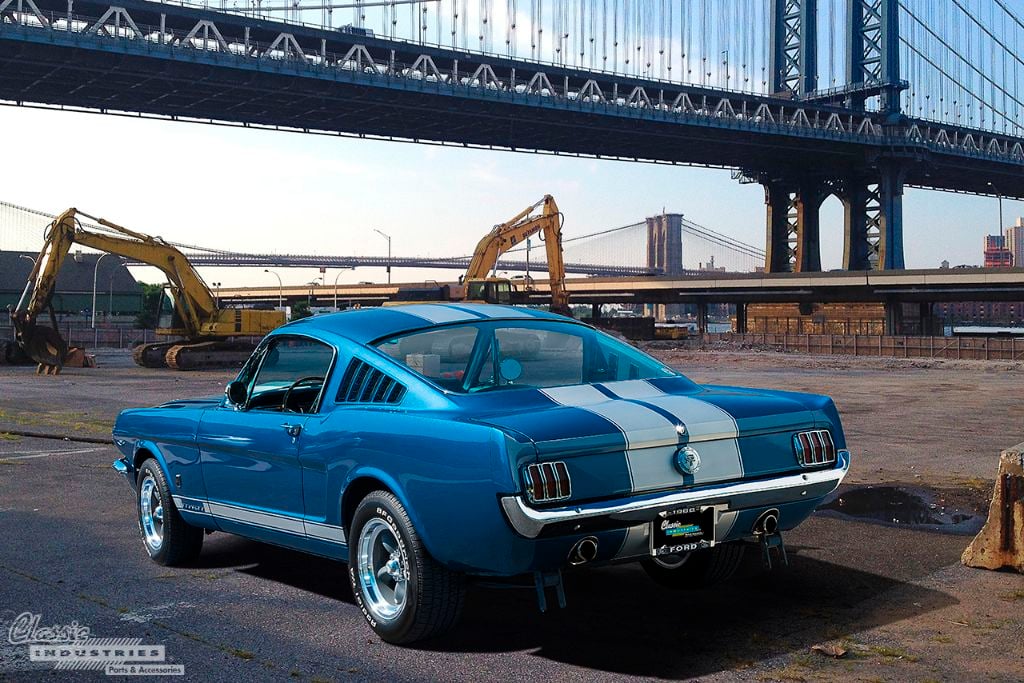 It never fails to amaze us when we see a gorgeous classic car, and learn that just a few short years ago, it was a basket case peppered with dents, scratches, and cobwebs. The transformation from a neglected lawn ornament to a gleaming and purring restored ride is truly astonishing each and every time.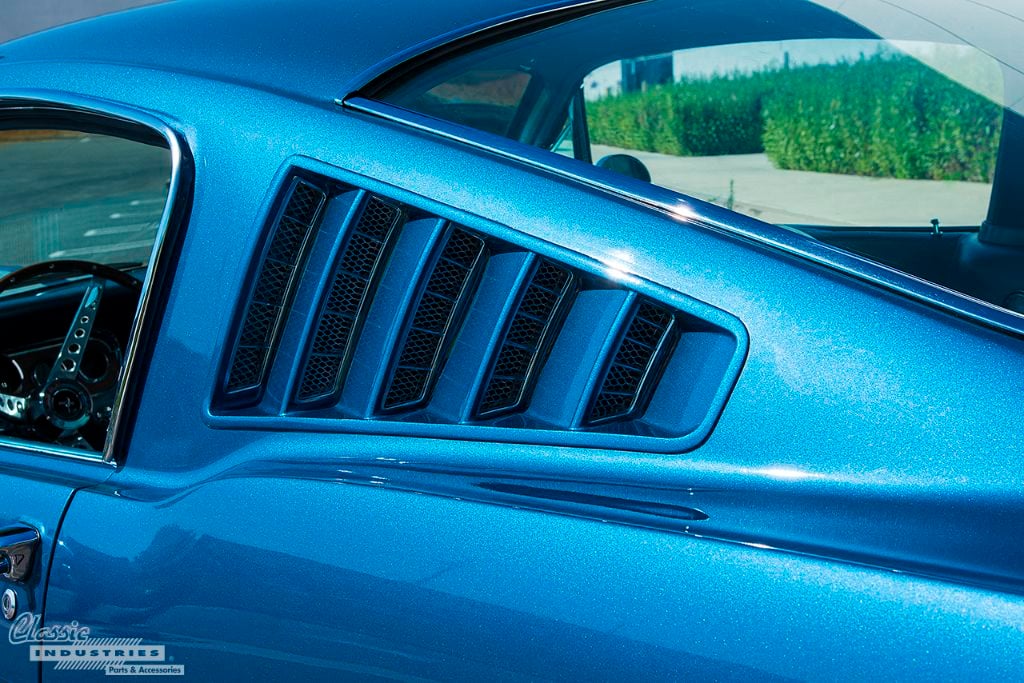 Tony Munoz, of Pomona, California, purchased this 1966 Mustang Fastback about 9 years ago. He bought it from a childhood neighbor — after seeing it every day as a kid, this iconic pony car made an indelible impression. Many years later, he was finally able to convince its original owner to part ways with the car.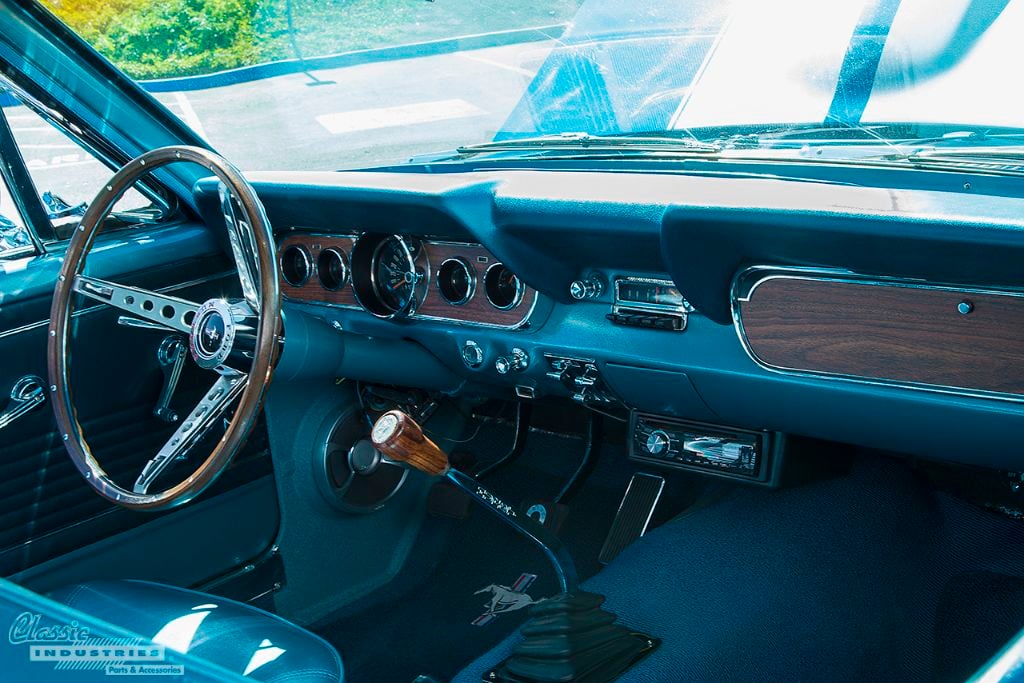 This 1966 Mustang Fastback was sitting in a barn when Tony bought it, and while it had virtually no rust, the paint was severely faded and there was some moderate crash damage to the front end. Nevertheless, all of the original sheet metal remained, and Tony set out to keep it that way. With the exception of one front fender which had to be replaced, this Mustang is still wearing all of its original body panels.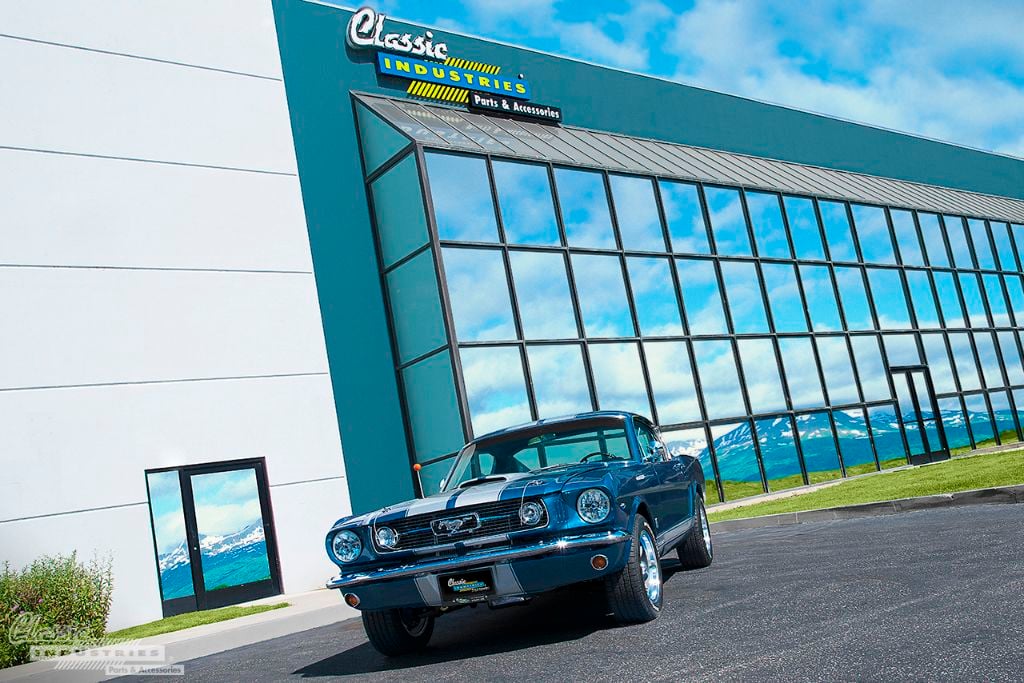 Tony began restoring the car immediately after he bought it, blasting off the weathered original paint and spraying the car in glistening metallic blue with silver stripes. Tony says he's a Dallas Cowboys fan, so that's where his inspiration for the color scheme came from.
Under the hood of this '66 Mustang lies its original powertrain, but you'd never know it at first glance. The 289ci V8 and four-speed manual transmission have been heavily upgraded and decked out in blue and chrome accessories. It's topped off with a high-flow Edelbrock carb and Edelbrock air cleaner, flanked by a chrome export brace on the shock towers.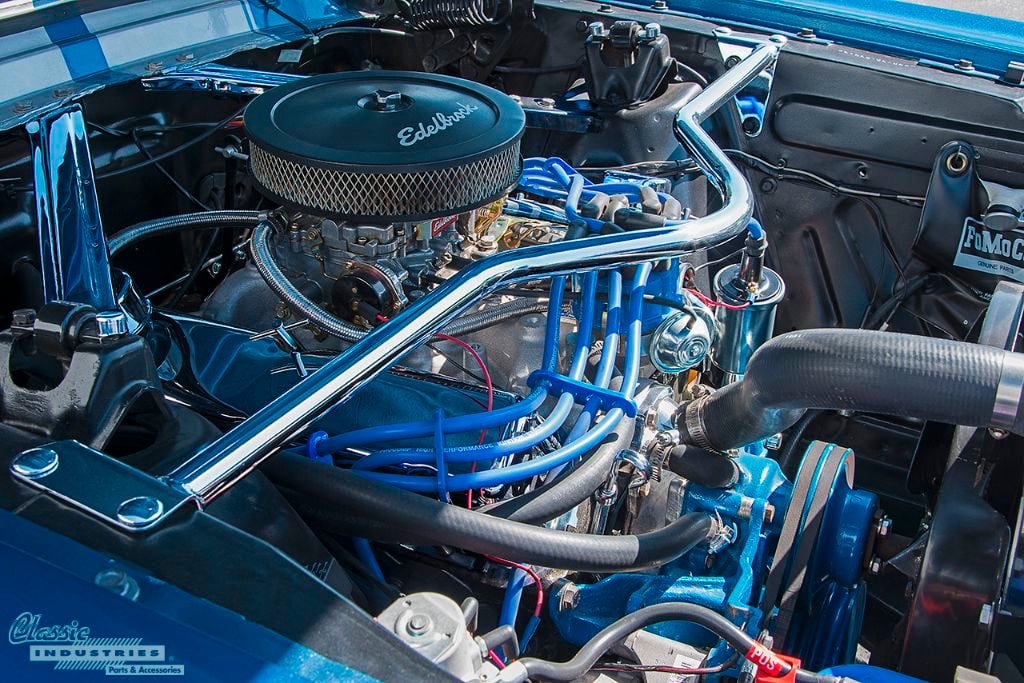 After several years of hard work, Tony's 1966 Mustang Fastback is now looking and running like a new car. It joins his garage along with a 1966 Impala and a 1955 GMC pickup — pretty nice stablemates for this pony.
If you've got a classic Ford Mustang that's in need of repair and restoration, or you're simply looking for some performance upgrades to make it quicker and more fun to drive, California Mustang is the definitive source for classic Ford Mustang parts and accessories. Click here to request a free California Mustang parts catalog today!
---