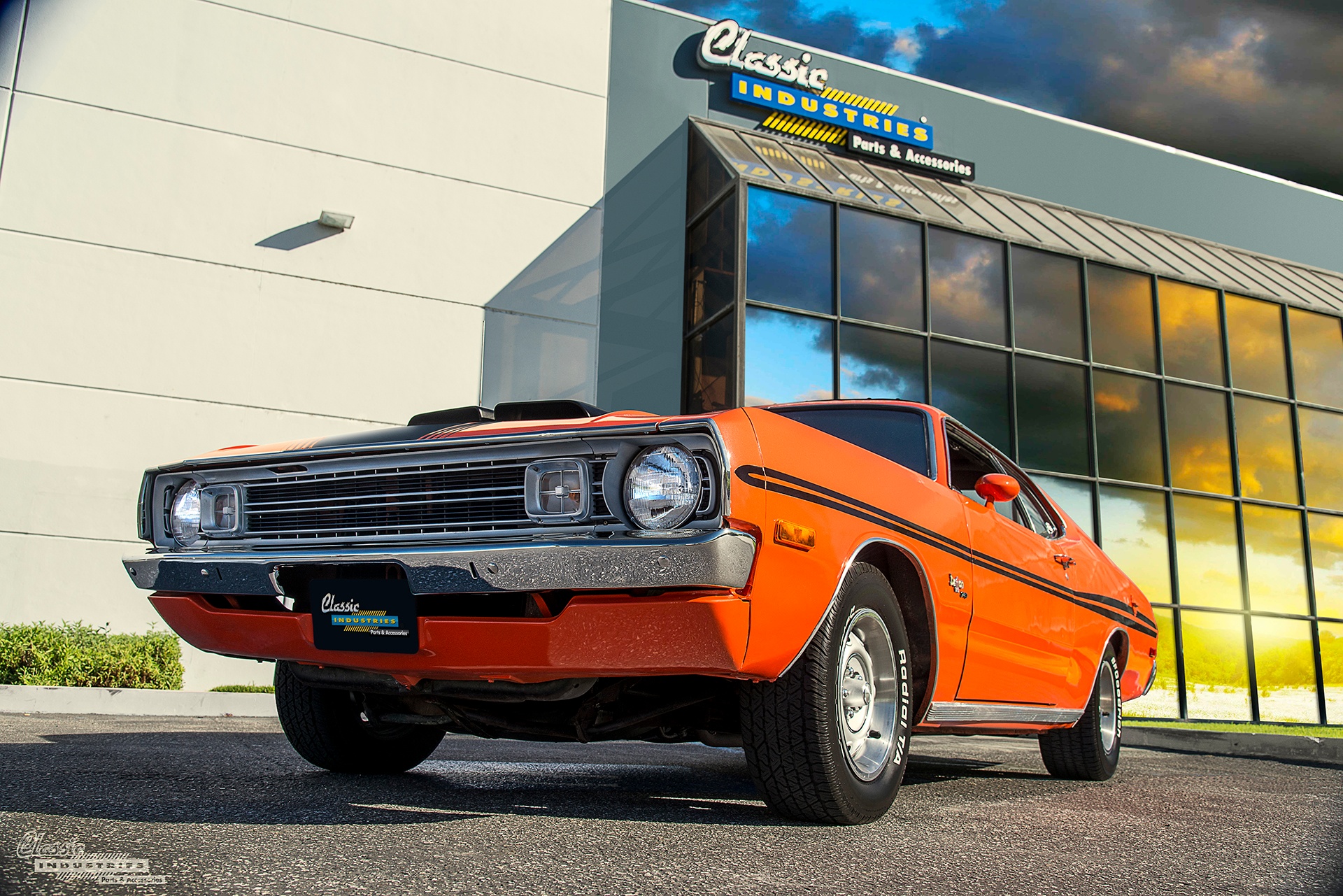 You may have heard the term Mopar in reference to classic Dodge and Plymouth cars, but do you know what it really means? What is a Mopar car, and where did this term originate? Back in 1937, the marketing team at Chrysler Motor Parts Corporation was trying to come up with new branding for the replacement parts and accessories it offered for Chrysler, Dodge, Plymouth, and DeSoto vehicles. The words Motor and Parts were combined into Mopar. This catchy term was first used to market a new line of antifreeze, but would later be applied to all of the Chrysler group's official maintenance, repair, and performance parts.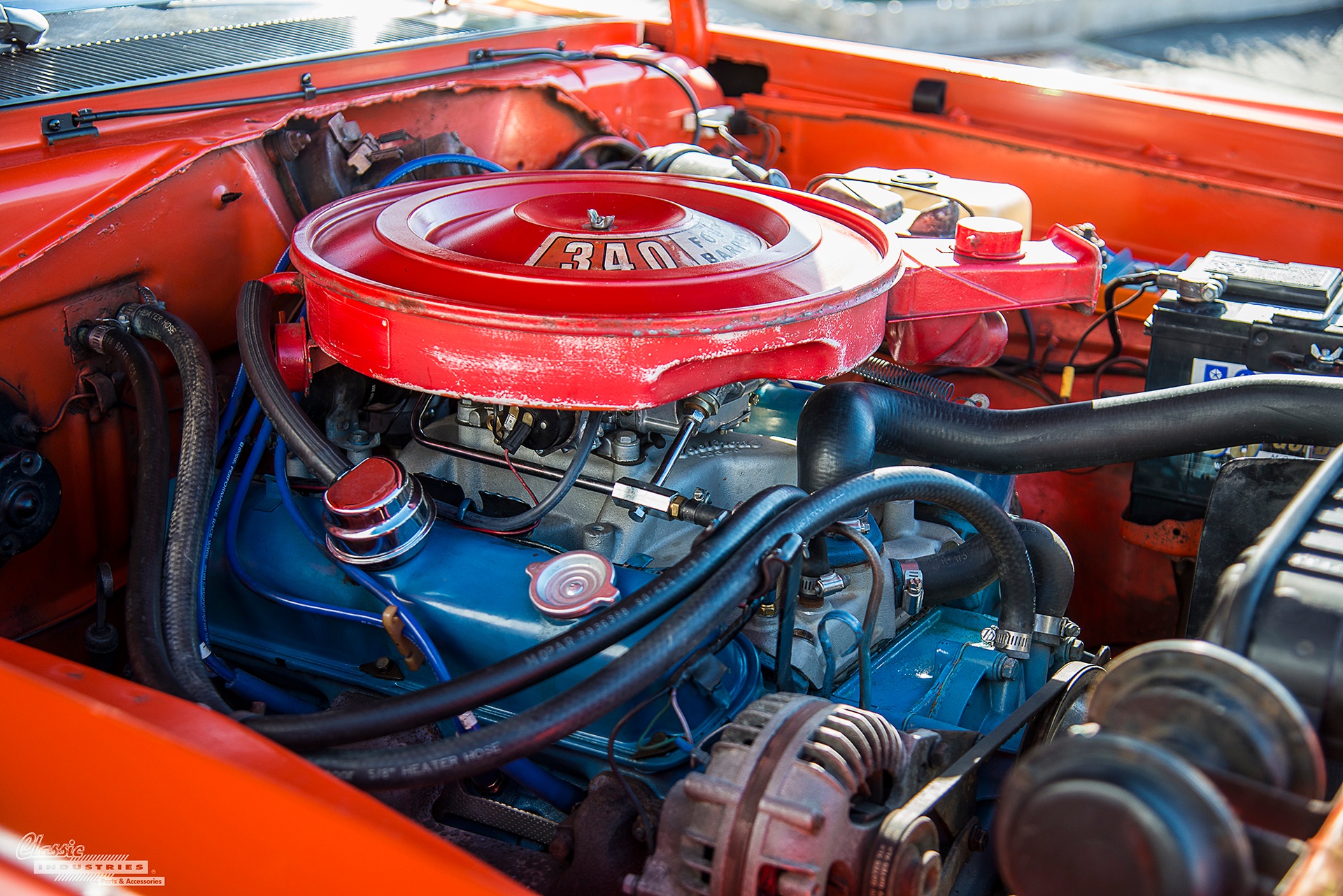 By the 1960s, the Mopar brand had grown substantially and latched on to the growing drag racing scene. A few passionate Chrysler engineers created Direct Connection, later renamed Mopar Performance Parts. This was a catalog that offered mail-order performance parts for the company's vehicles, allowing enthusiasts to squeeze more power out of their Chargers, Challengers, 'Cudas, and other muscle cars. Soon, the term Mopar was being used as a nickname for the cars themselves, not just the Mopar parts used to modify or maintain them.
So, the technical answer to the question "What is Mopar?" is a brand of parts and accessories, but informally, the Mopar name represents a wide range of classic cars from the Chrysler family of brands (including Dodge and Plymouth).
To illustrate, we'll take a quick look at five of the numerous classic Mopar cars that have visited our Showroom in the past. This 1964 Plymouth Valiant blends practicality and fun. Its owner, Felix Munoz, restored it with bright blue paint, original-style hubcaps, and a refreshed slant-six engine under the hood. You can read the full story about this car here.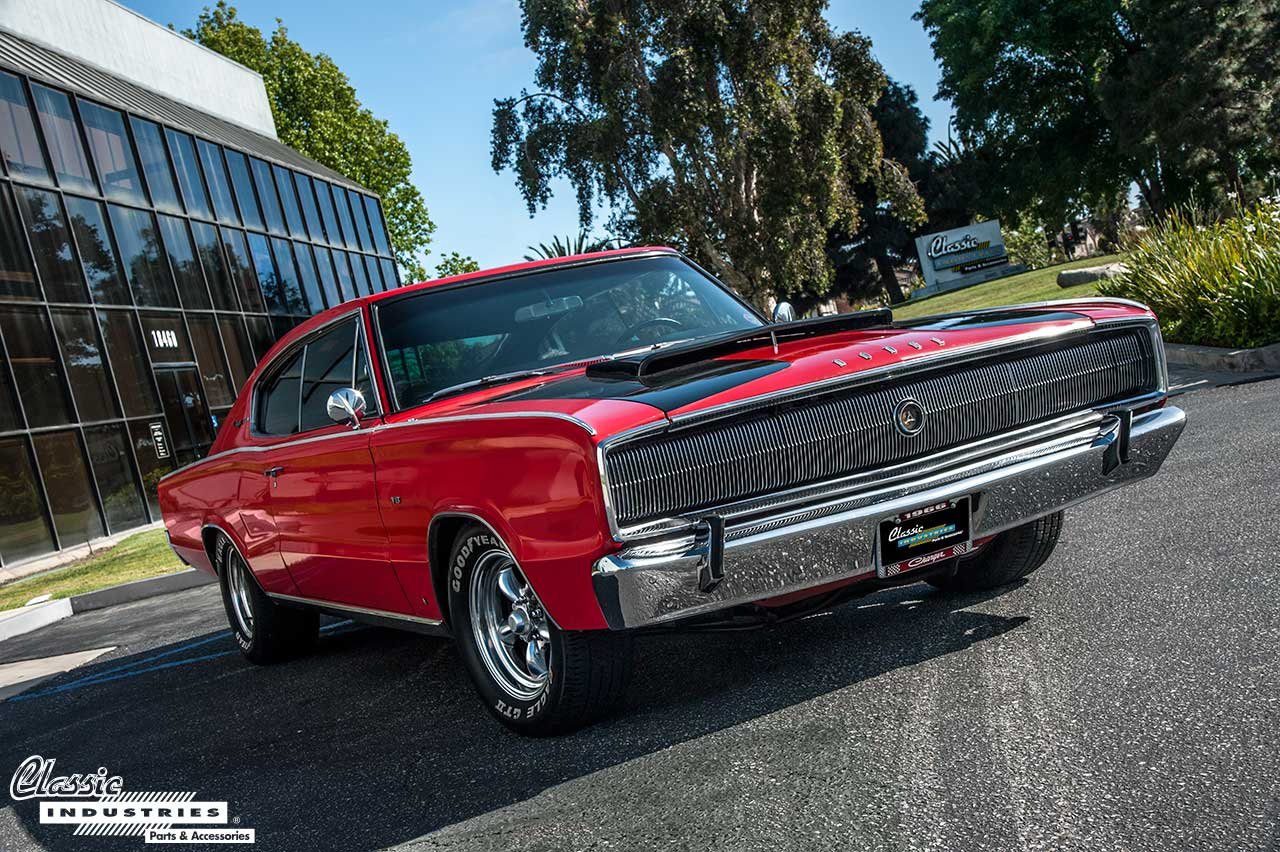 Next up, the first-generation Dodge Charger is certainly in the running as one of the most iconic Mopar cars of all time. Mark de Dubovay restored his '66 Charger after buying it from the president of the Dallas Mopar Club. The fastback body has been repainted in bright red, and it features five-spoke American Racing wheels, black interior with bucket seats, and a 440ci V8. For more details, check out our feature article about Mark's Charger.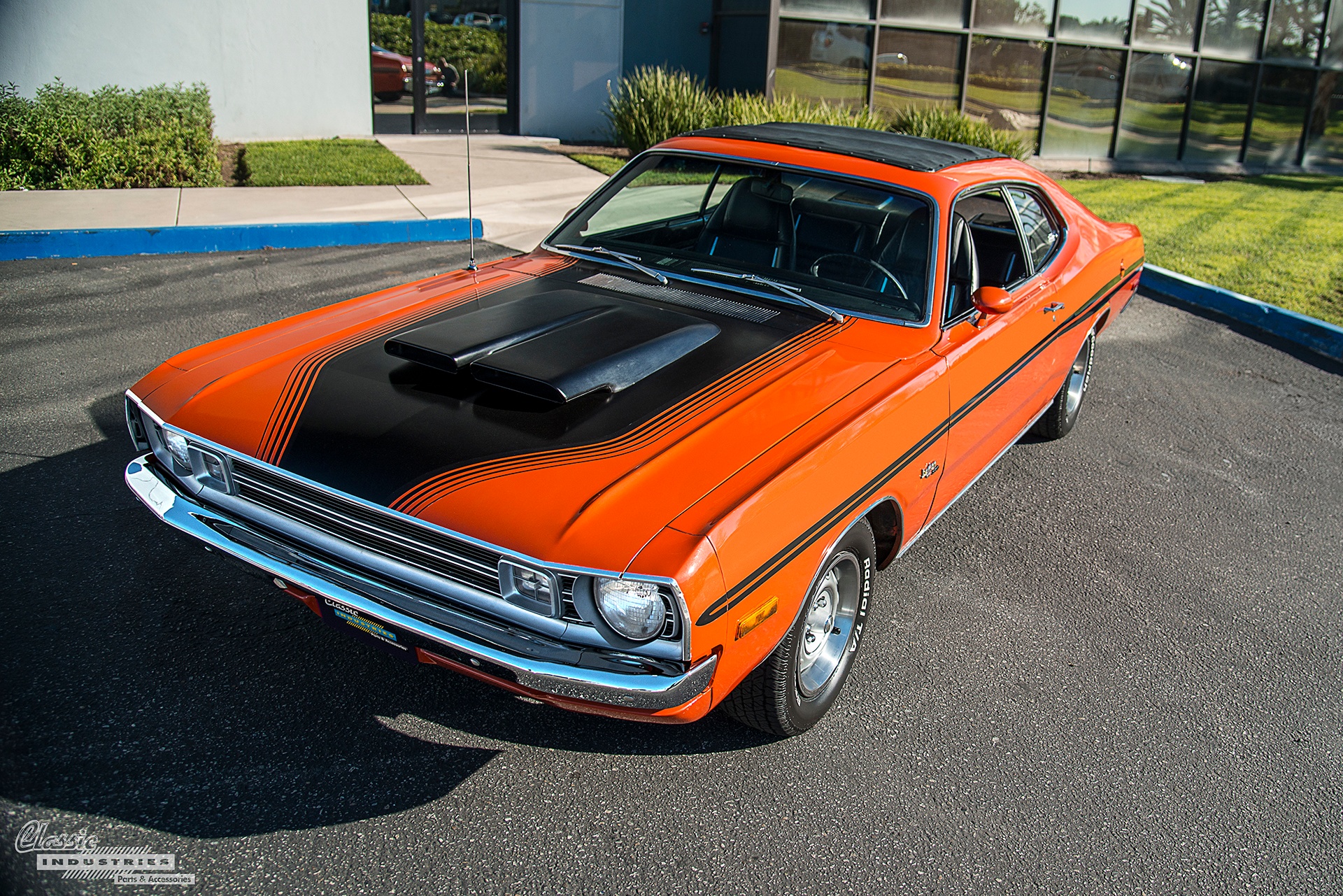 The 1972 Dodge Demon seen at the beginning of this post is yet another textbook response to the question "What is a Mopar car?" It belongs to Mitchell Valentin, who restored the car with Hemi Orange paint and black graphics on the hood, sides, and tail lamp panel. There's also a very cool optional sliding sunroof that was installed by American Sunroof Company (ASC). Click here to read more about Mitchell's '72 Dodge Demon.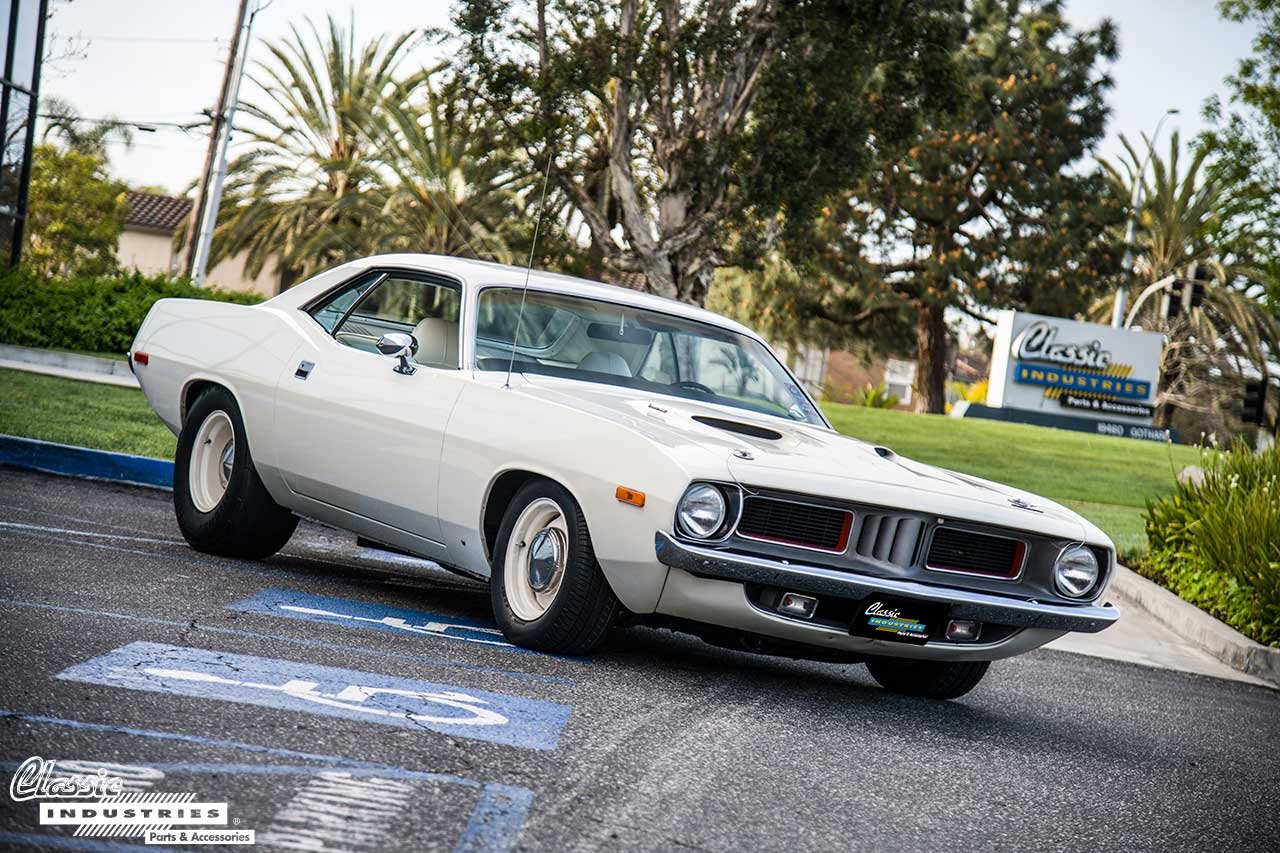 The Plymouth 'Cuda is certainly one of the most memorable Mopar cars ever made. This '73 'Cuda belongs to Sergio Leoni, and its interior and exterior have been lovingly restored to original condition. The subtle Spinnaker White paint belies the secret weapon under its hood: a 500ci V8 with Mopar Performance valve covers, high-flow heads, long-tube headers, and many other upgrades. For more about this '73 Plymouth 'Cuda build, click here to read our blog article.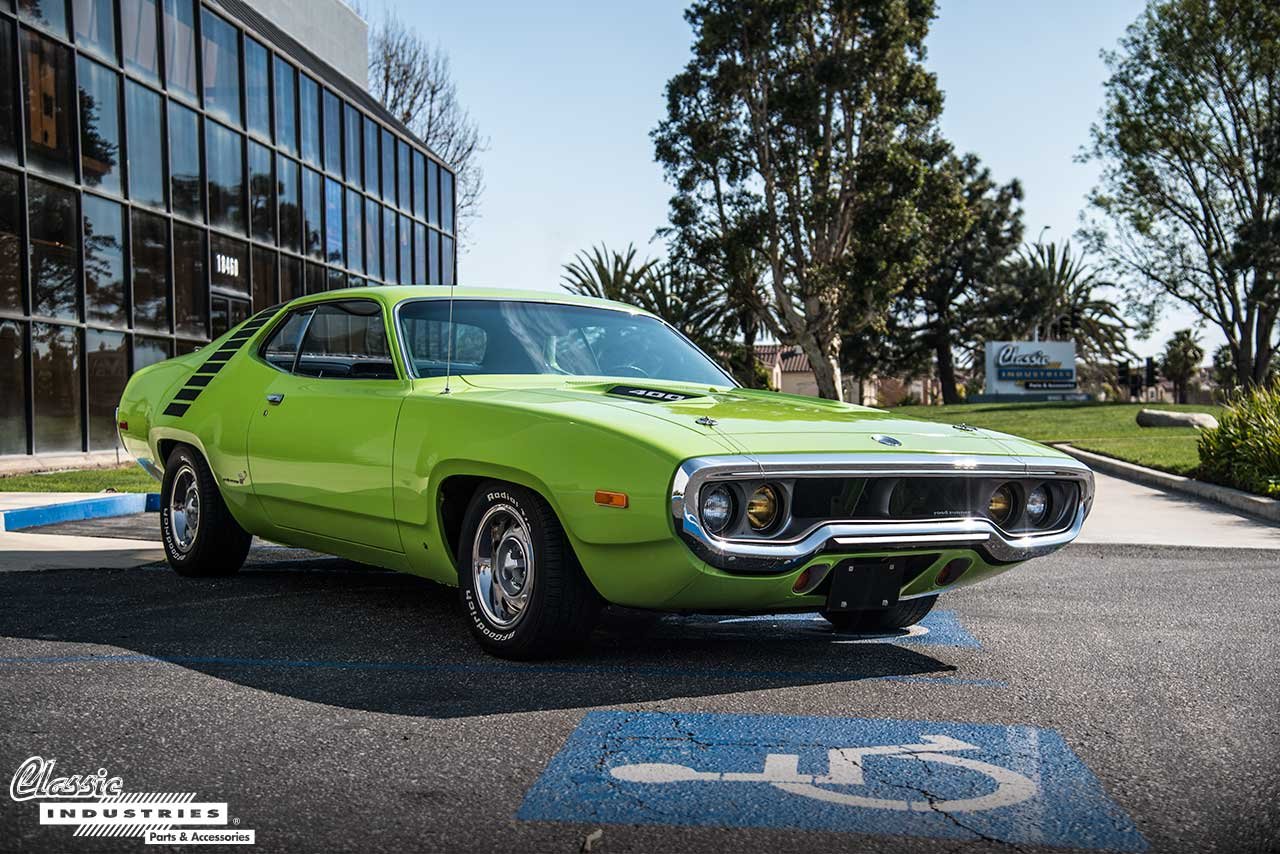 This 1972 Plymouth Road Runner wears one of the Mopar High-Impact paint colors that were famous in this era. Thelma Garcia rescued the car after it was T-boned and abandoned in a scrapyard. Using reproduction body panels, glass, trim, and other small parts, she was able to bring this Road Runner back to life. Click here to read more about Thelma's '72 Road Runner project.
Of course, these five examples are just barely scratching the surface of the wide range of classic Mopar cars. Other memorable models include the Challenger, Barracuda, Belvedere, Fury, Polara, Duster, Dart, GTX, Super Bee, Super Bird, Satellite, and many more. However, this article should help you explain the next time someone asks you, "What is a Mopar car?" And for those of you who already own classic Mopar cars, click the button below for a free full-color restoration parts catalog.