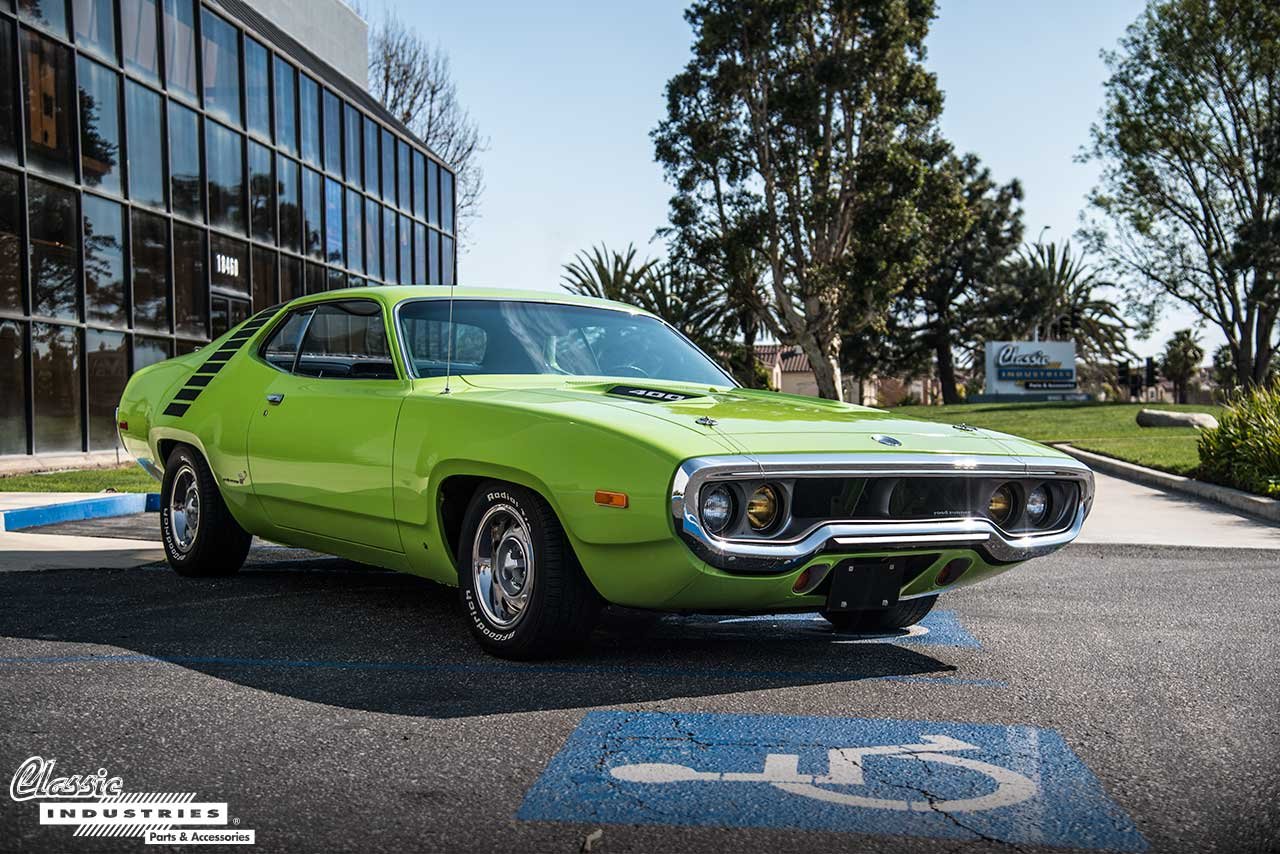 Classic cars were made to be driven, and the best way to appreciate them is from behind the wheel with an open road ahead. However, there's an inherent element of risk every time a car leaves the garage. Whether it's the result of a distracted driver or an honest mistake, there's always a chance that another motorist might crash into your prized vehicle. That's exactly what happened to this 1972 Road Runner. Fortunately, Thelma Garcia was able to rescue the damaged Plymouth and restore it to its original condition.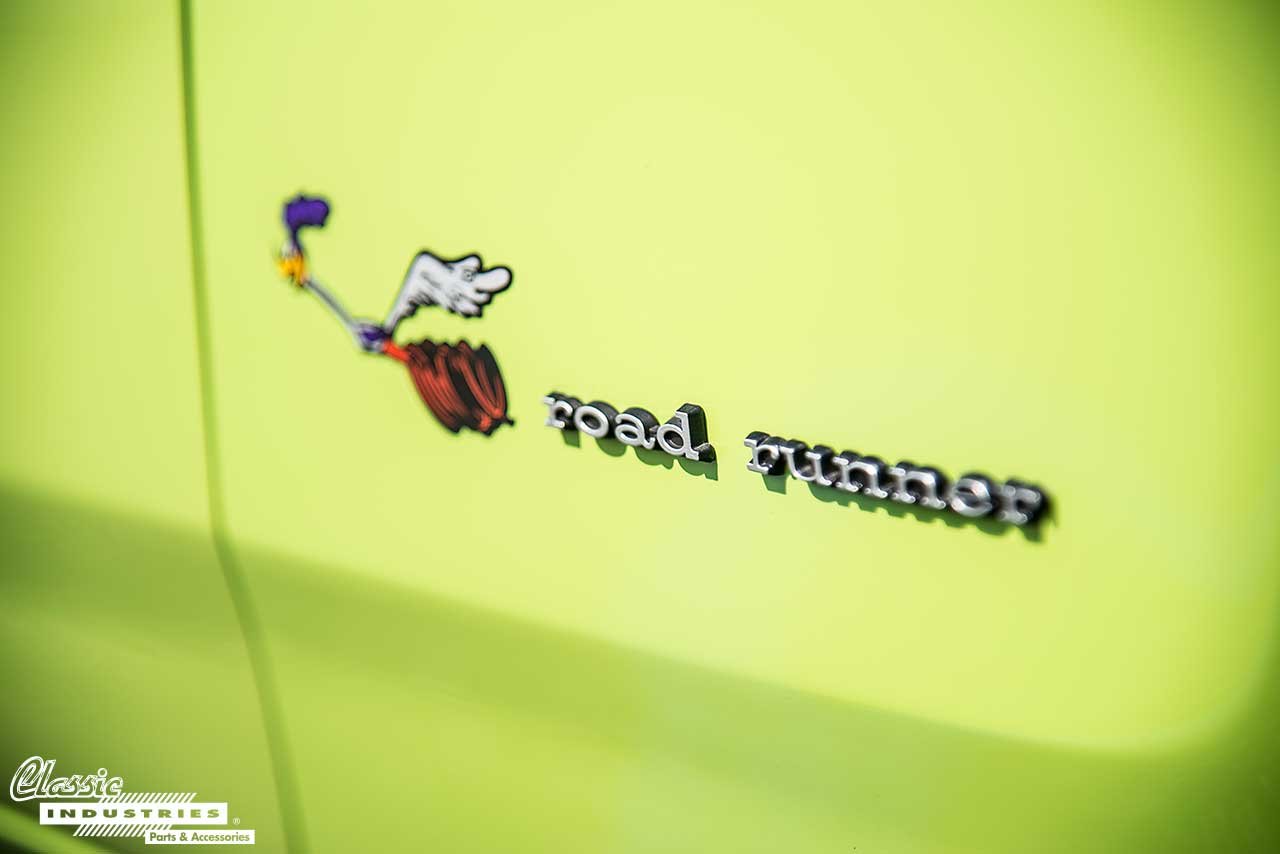 This '72 Road Runner was affected by more than just a fender-bender. In fact, it was T-boned as it drove through an intersection, and set aside to collect dust as a wreck. Thelma found it in this forlorn condition, and decided to get it back on the road again. Better yet, she completely revitalized it inside and out.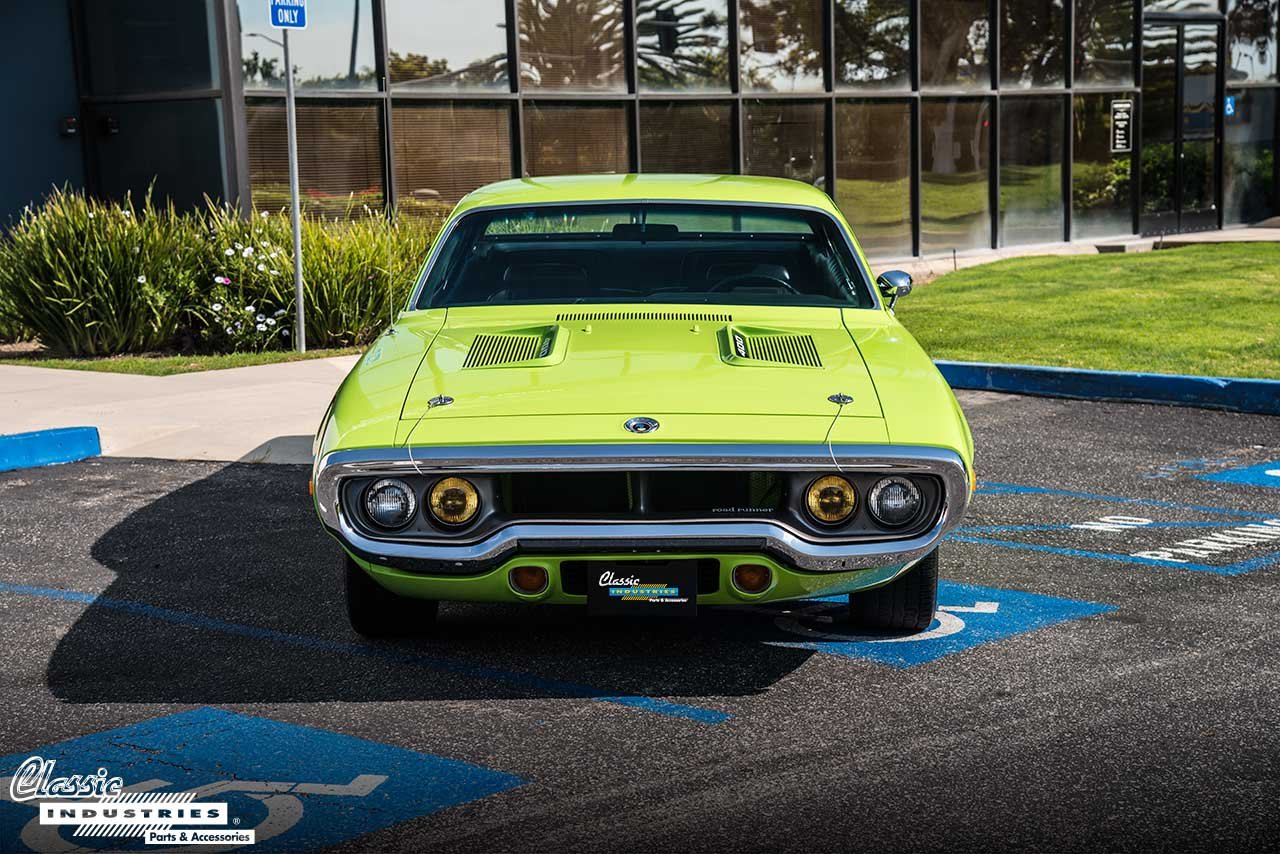 After confirming that the frame was still straight, the Road Runner's dented body panels had to be replaced with original-style reproduction panels. The remaining sheet metal was prepped and smoothed, and then the entire car was repainted in Limelight green (more commonly known as Sublime green, Dodge's name for this Mopar High-Impact color).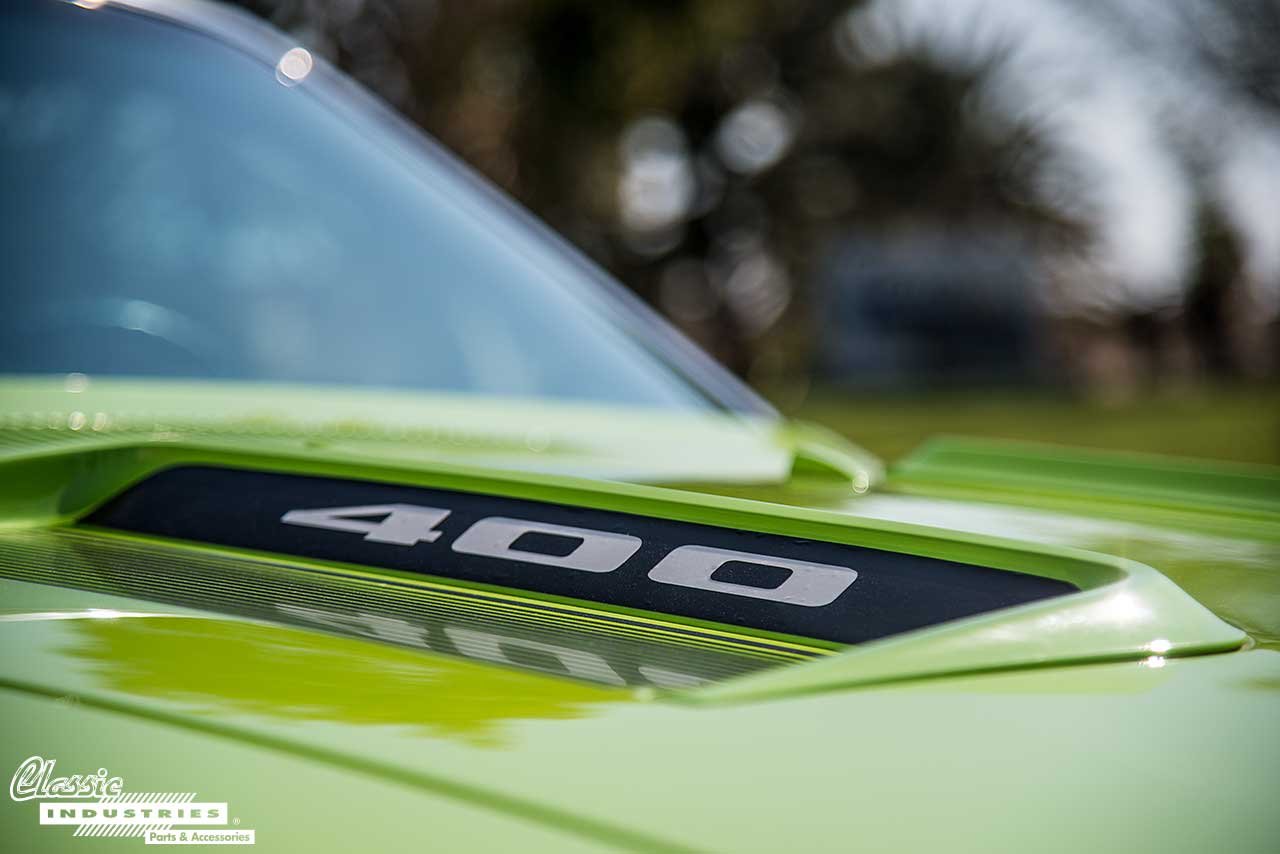 The bumpers, grille, emblems, window moldings, and glass were all restored to original specs. The yellow headlamps, hood pins, and bold "400" markings on the hood give this Road Runner an aggressive, track-inspired feel. However, there's more than a 400ci V8 under the hood.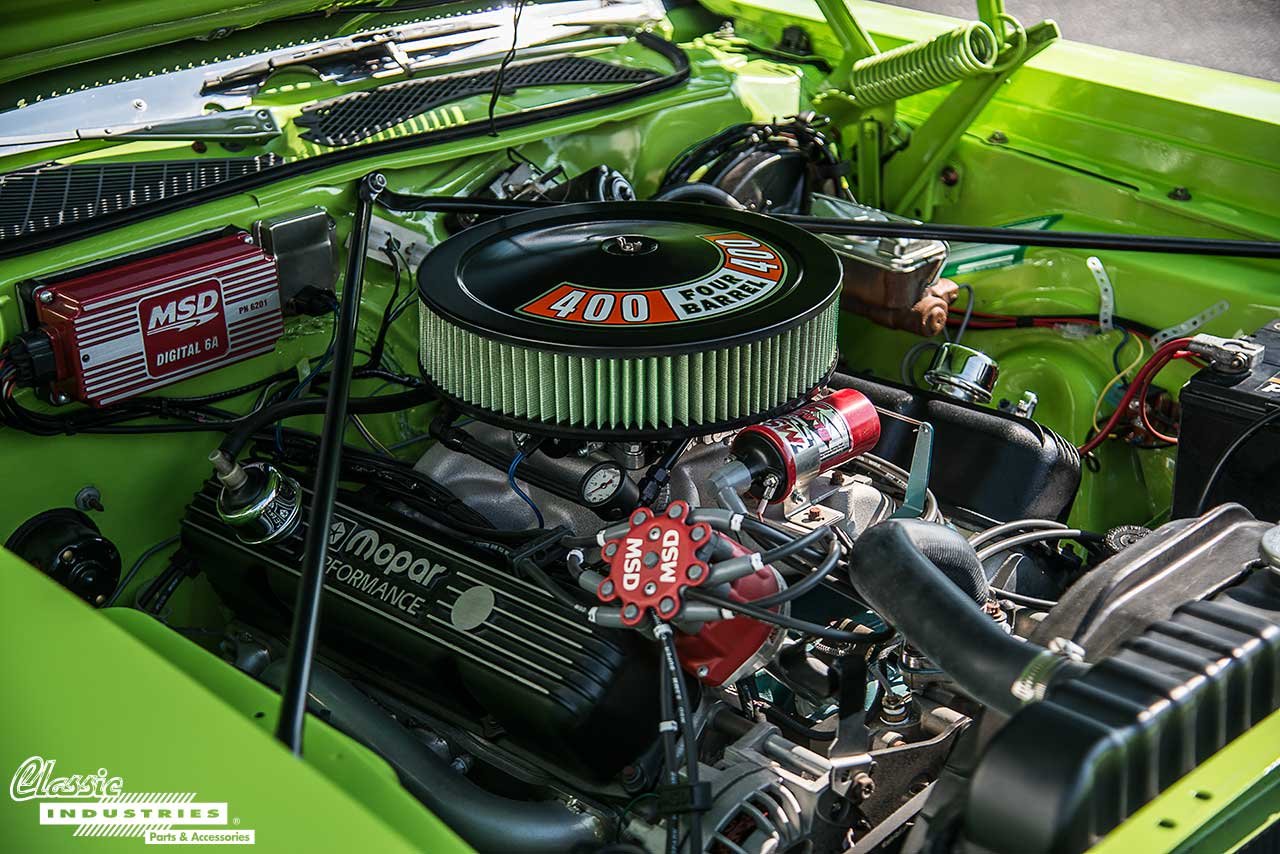 Thelma's Road Runner is powered by a 400ci motor stroked to 451ci. It's a thing of beauty inside the spotless engine bay, and features numerous upgrades including a four-barrel carburetor, MSD ignition, and a free-flowing exhaust. The car also features an A833 four-speed manual transmission.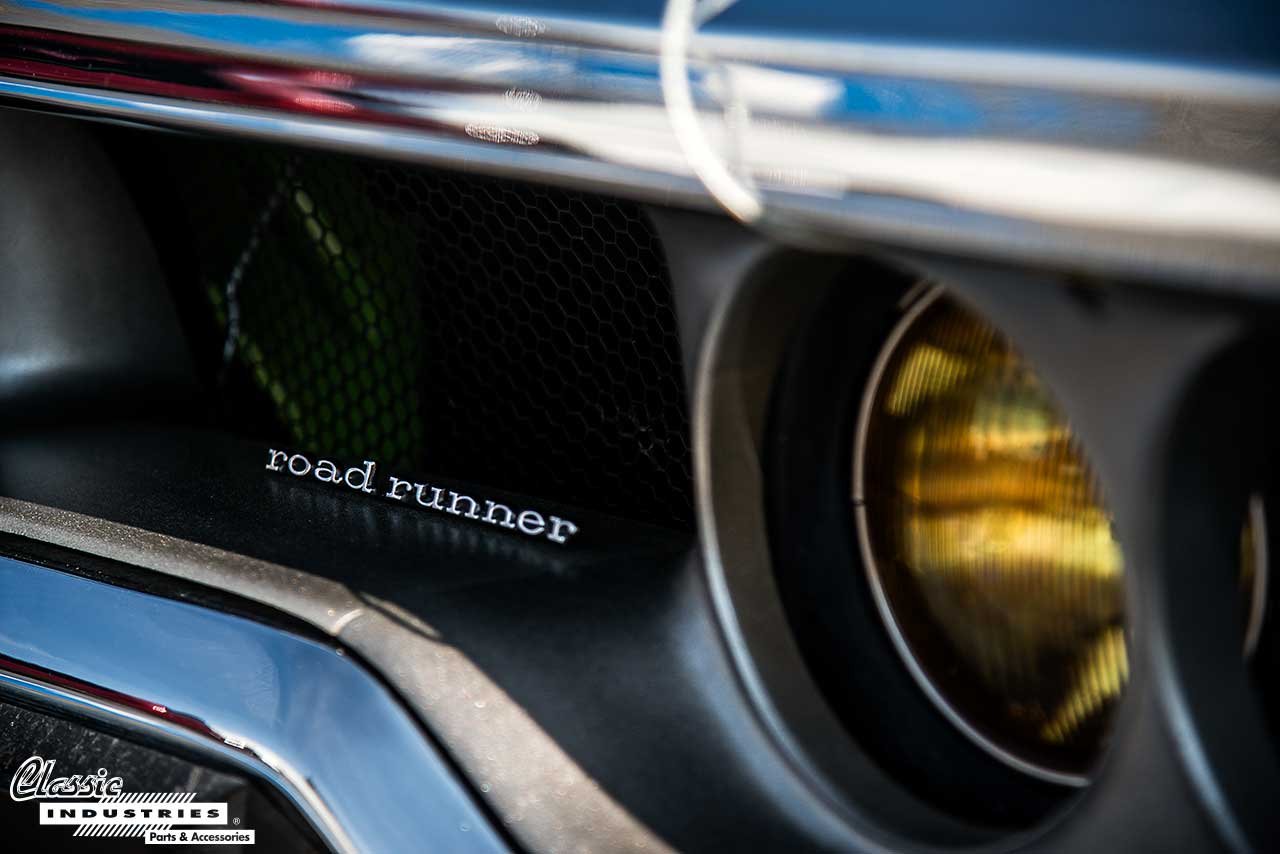 Thelma told us that most of the parts used to restore this car came from the Classic Industries Mopar catalog. We're glad we could assist her in restoring this once-wrecked Road Runner to the beautiful condition you see here.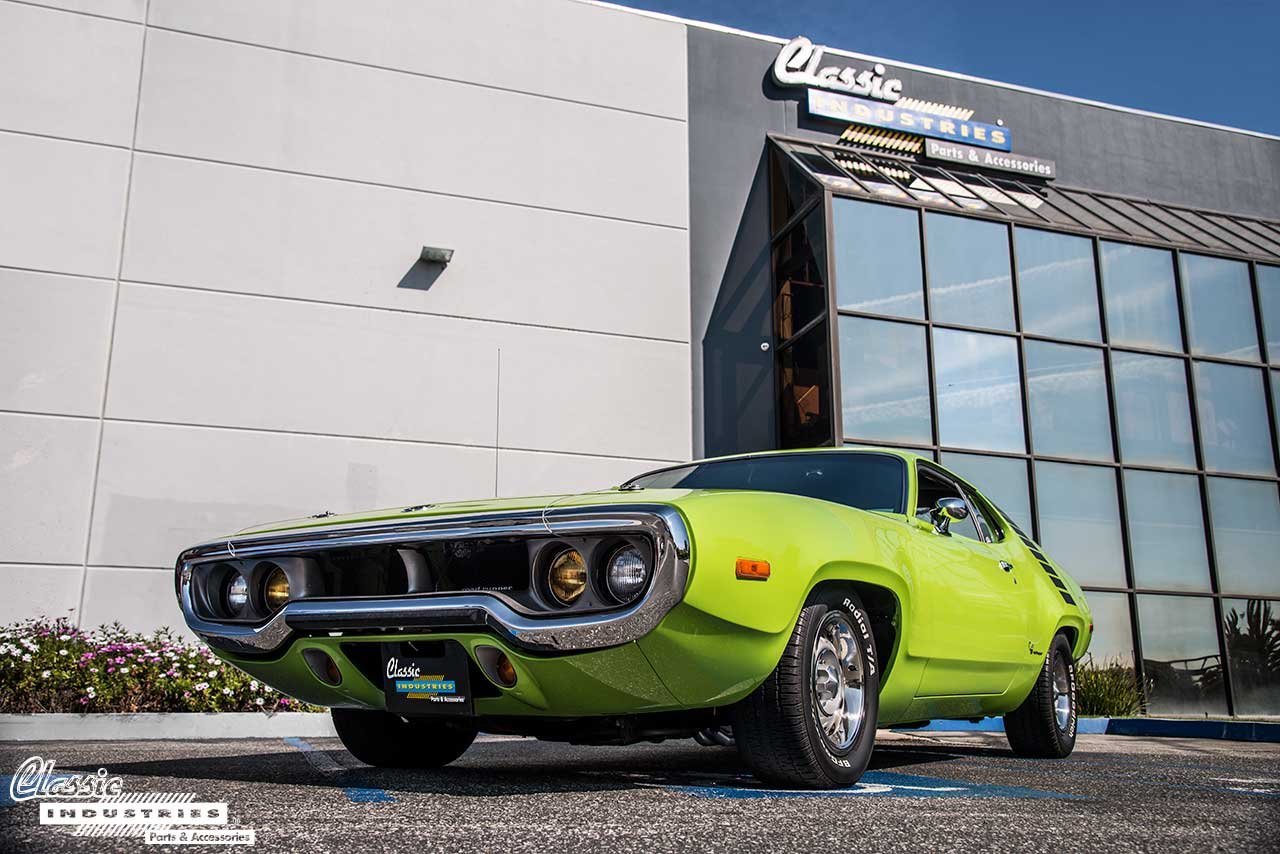 These days, Thelma still drives the Road Runner often and appreciates its new lease on life.
If you have a classic Dodge or Plymouth car that's in need of restoration or repair, the Classic Industries Mopar catalog is a great place to find the parts you need. Click the button below to get your free Mopar restoration parts catalog.