When we think of classic cars, it's easy to focus on the most powerful and sporty top-trim models. For the Mopar B-body platform, this means that most enthusiasts dream of the Dodge Charger or Plymouth GTX and Road Runner. Although those vehicles are certainly memorable, there are also many other forms of the B-body platform that are certainly worthy of appreciation.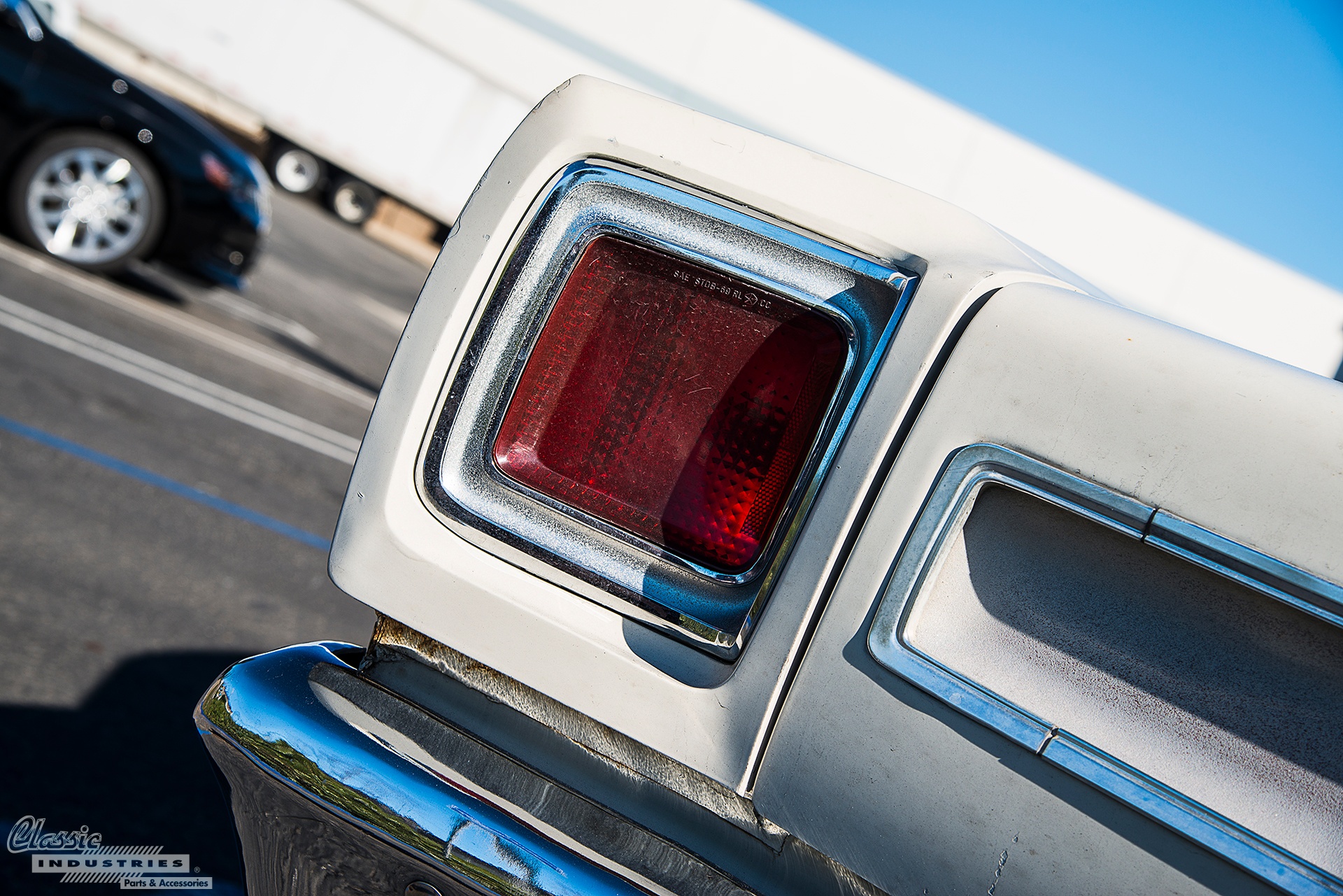 The 1969 Plymouth Satellite may not have had the aggressive performance of its GTX and Road Runner siblings, but it shares the same body style. With its long hood, shapely side profile, and quad headlights, the B-body Satellite looks great to this day. And unlike the GTX or Road Runner, the Satellite was available as a family-friendly four-door sedan.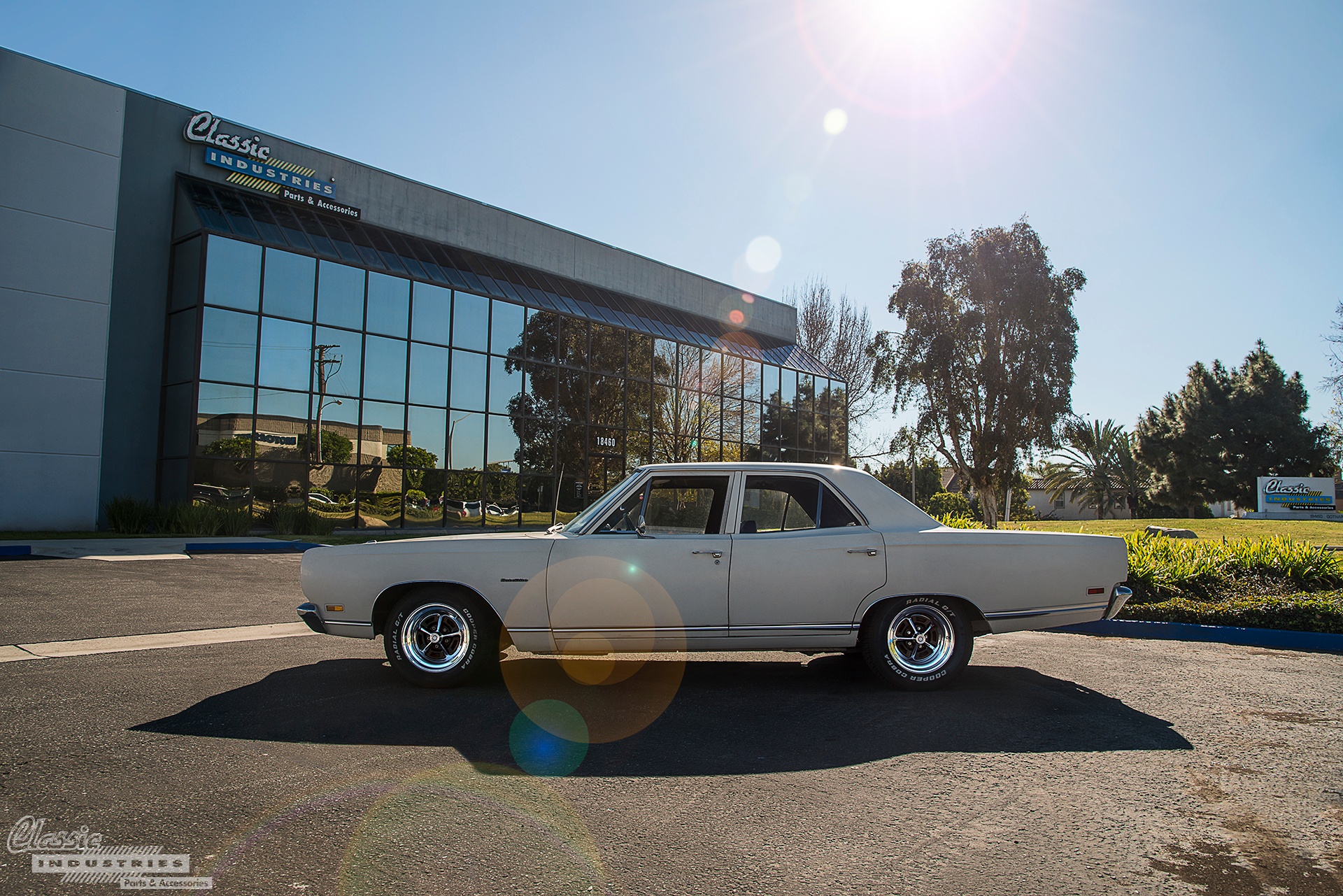 This 1969 Plymouth Satellite belongs to Yoshi Kato, of Torrance, California. Yoshi has an appreciation for all sorts of classic cars -- we featured his other project vehicle, an orange 1972 K5 Blazer, in a previous blog article. Yoshi's Satellite is a four-door sedan, making it a practical choice for driving around town running errands or taking longer trips on the highway.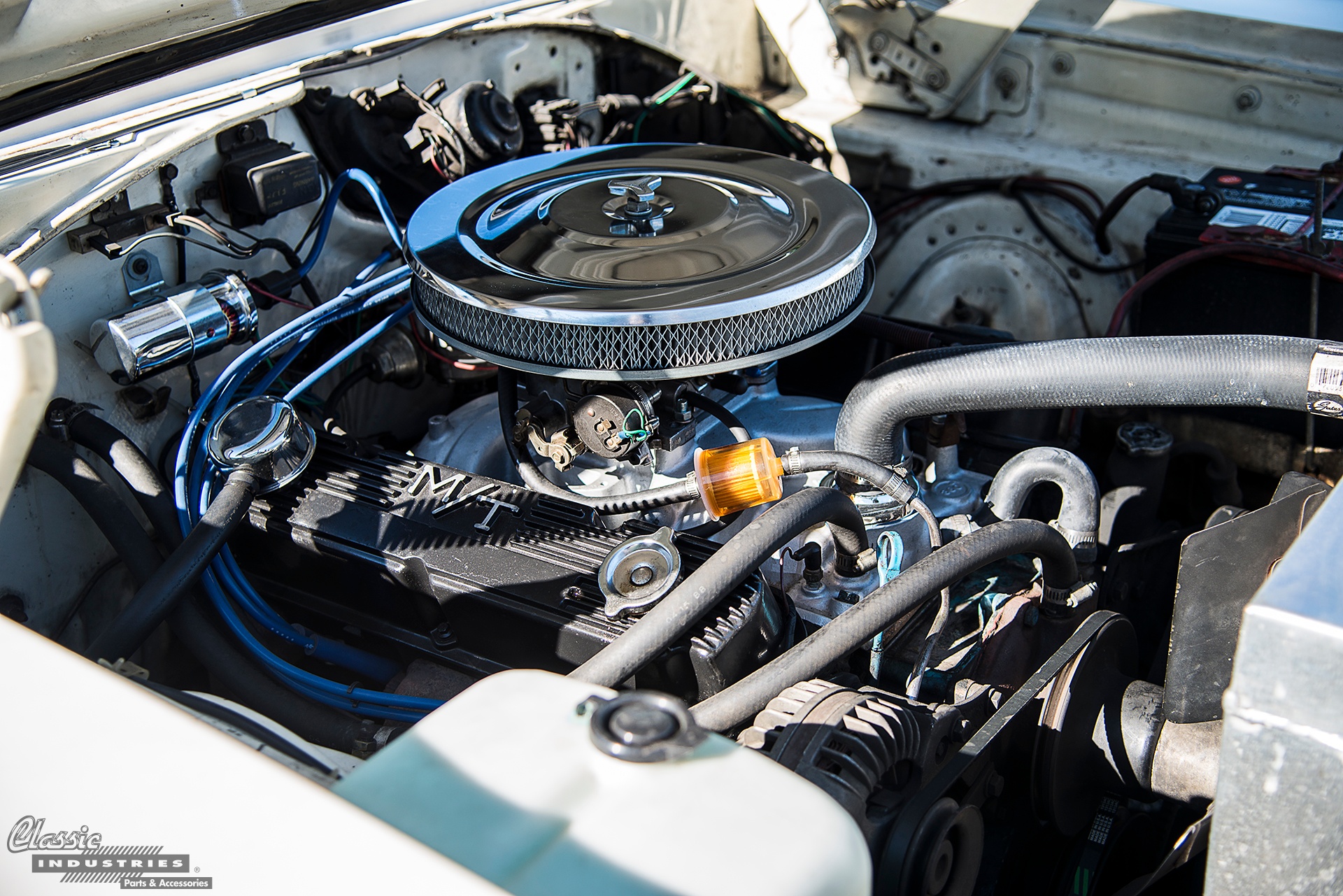 Yoshi says he has owned the Satellite for about 4 years. It still has its original 318ci V8 and automatic transmission, although the former has been upgraded with a performance intake manifold, carburetor, and finned valve covers. An aftermarket aluminum radiator helps keep the engine cool during hot California summers.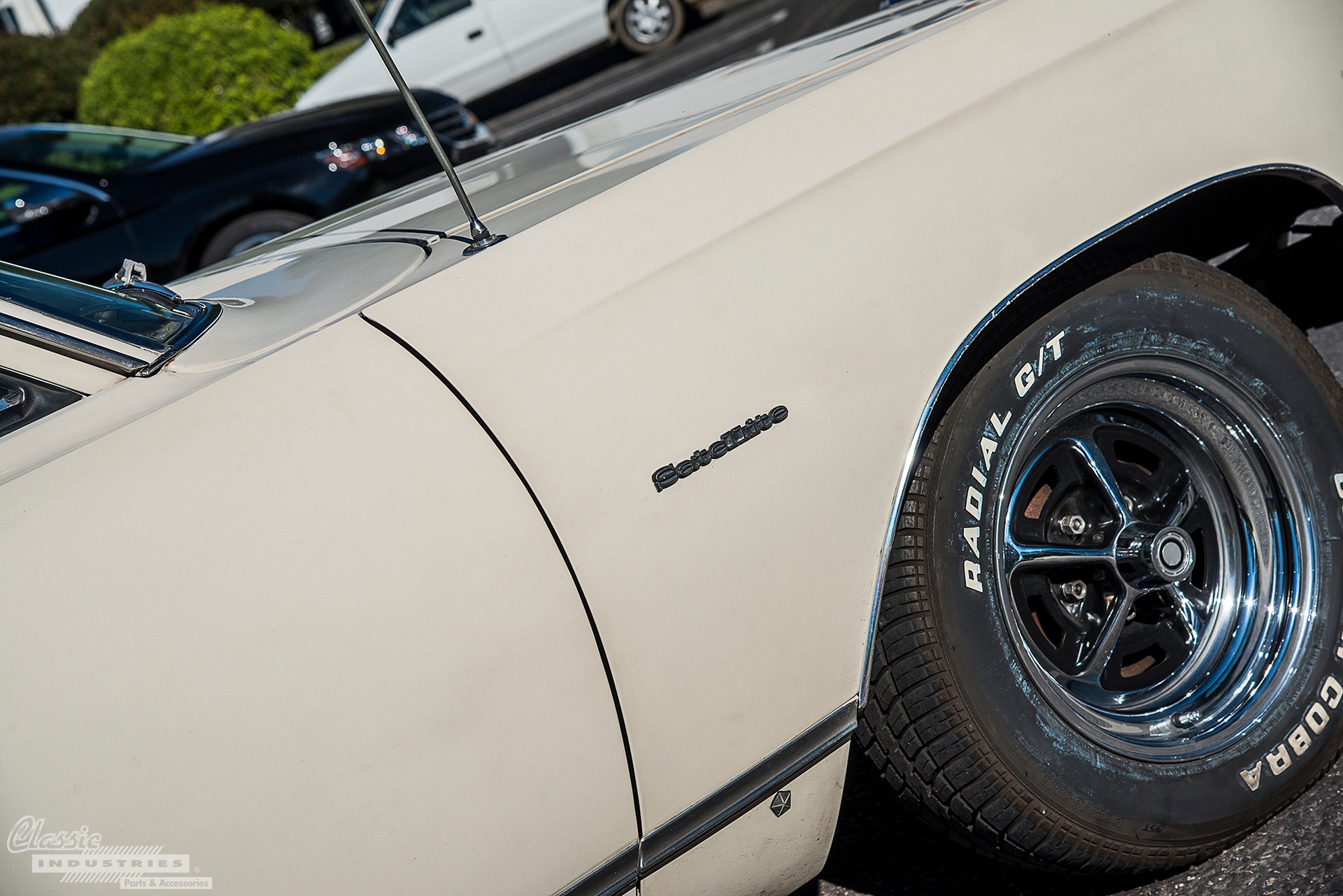 The 1969 Satellite still wears its original color of white paint, with minor imperfections showing that this car is driven frequently. Fresh chrome trim and Magnum wheels dress up the appearance, resulting in a simple yet dignified look.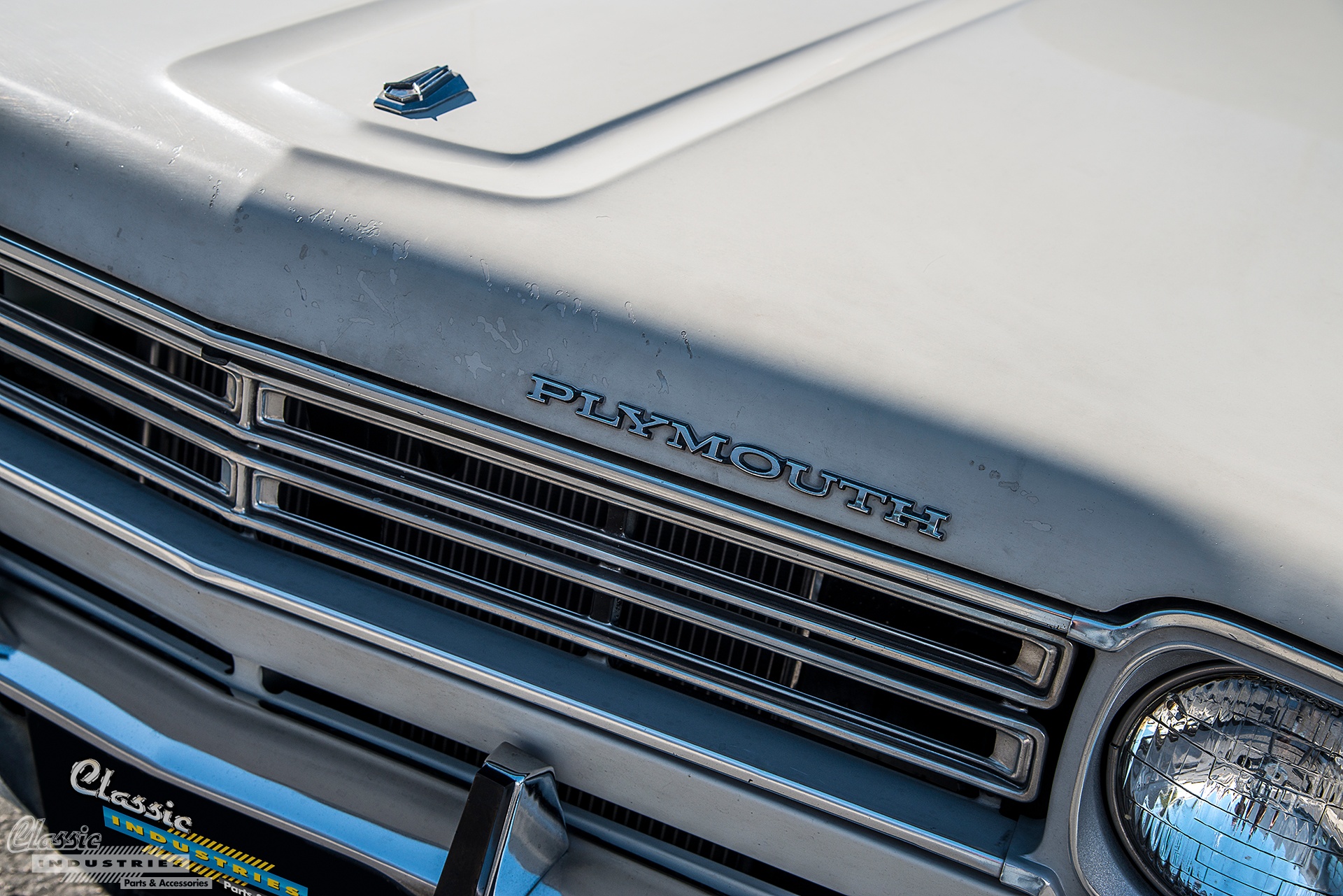 Yoshi tells us that aside from the minor modifications, he has maintained the Satellite in its original condition using parts from the Classic Industries Mopar catalog. He plans to keep this practical and classy sedan on the road and running smoothly for decades to come. If you own a classic Mopar vehicle based on the A-body, B-body, or E-body platform, check out the many parts and accessories Classic Industries offers for your car by clicking the button below.