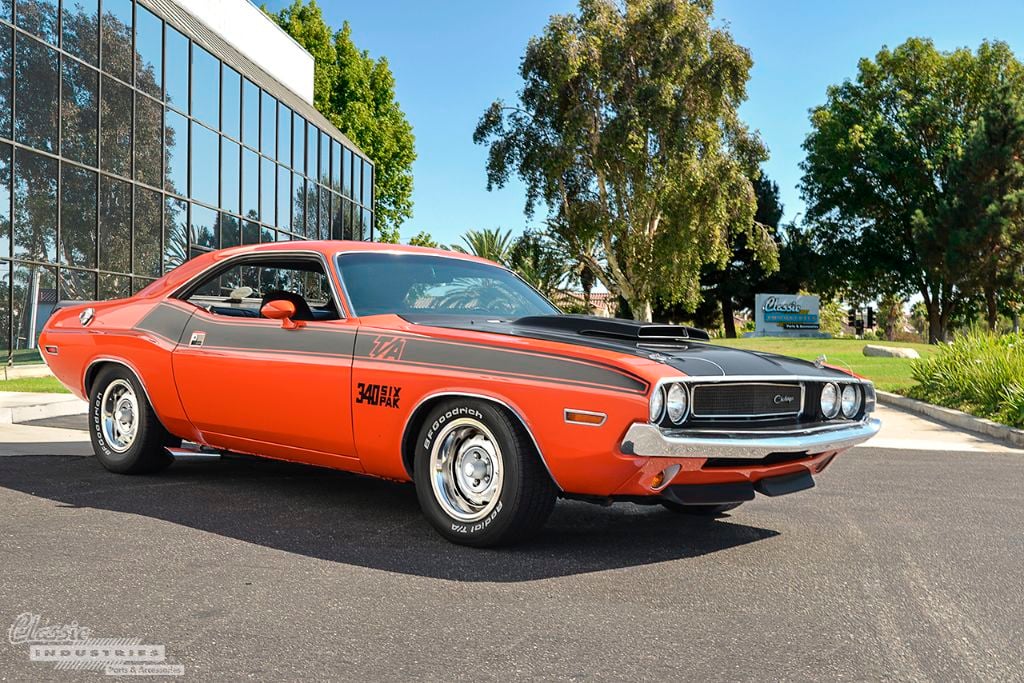 1970 Challenger T/A 340 Six Pak four-speed. This series of numbers and words will mean very little to the average person on the street, but say them in front of a car enthusiast, and you'll immediately have their attention. This EV2 Hemi Orange Mopar comes from what many consider to be the peak year of the muscle car generation, and only about 2,400 of these special T/A models were made during the single-year production run.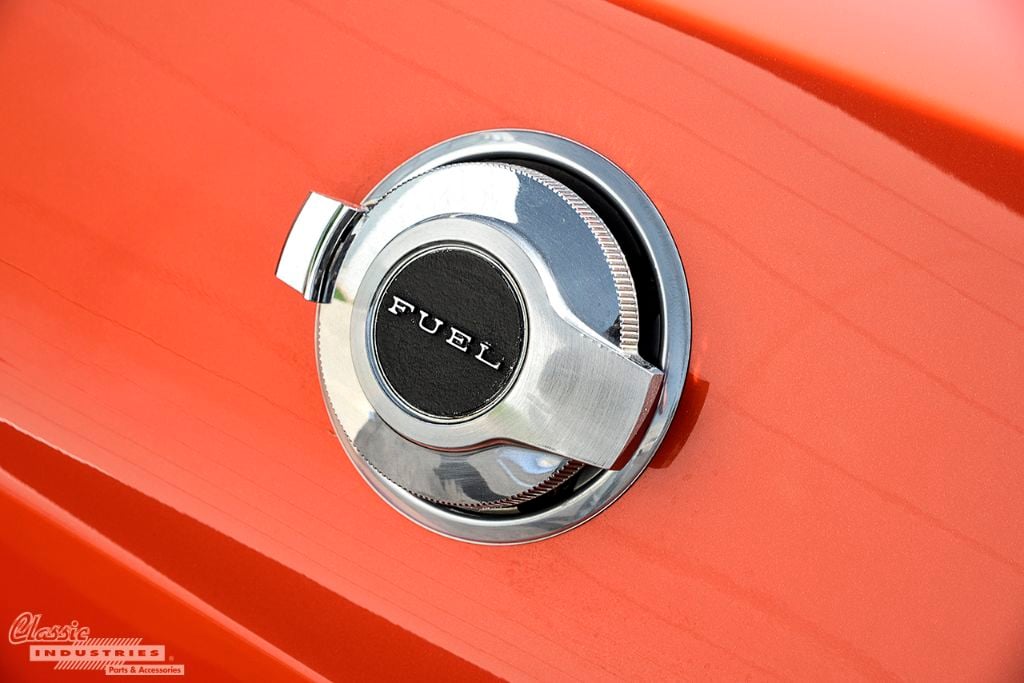 The 1970 Challenger T/A seen here belongs to Sean Schroeder, of Attica, New York. Sean did his homework and researched this car's backstory, uncovering that it was originally sold by a dealer in New Jersey. Sean also reached out to Mopar history expert Galen Govier, who certified that this is in fact a real T/A, not a reproduction or lookalike.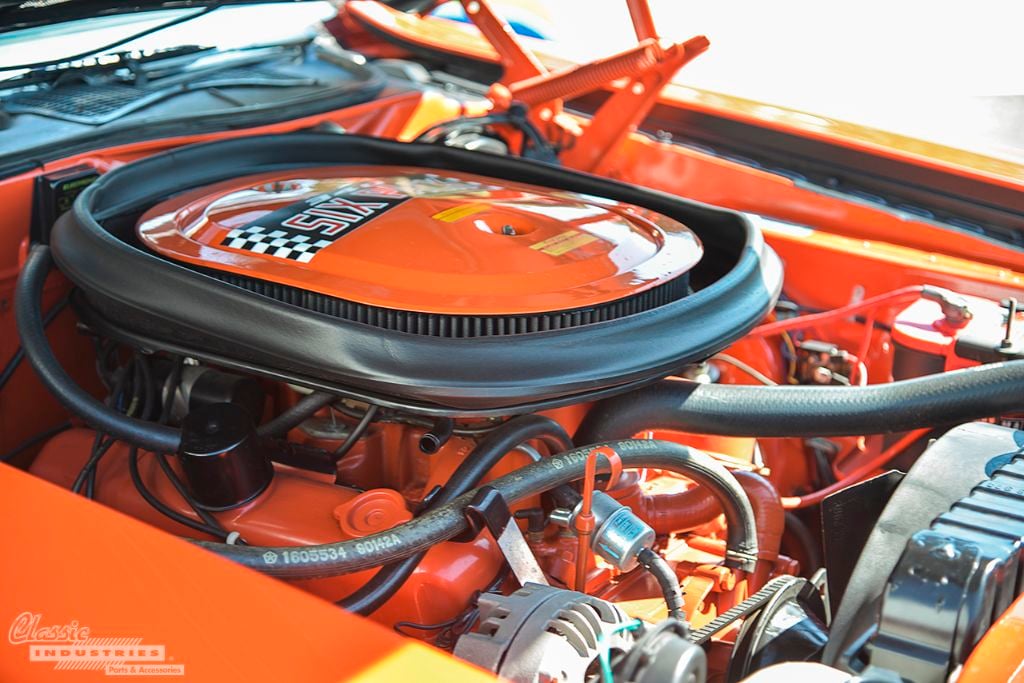 The car features a correct T/A 340ci V8 and Six Pak carburetor, although it's not a numbers-matching example. The motor is paired with a four-speed manual transmission, just as it would've been from the factory.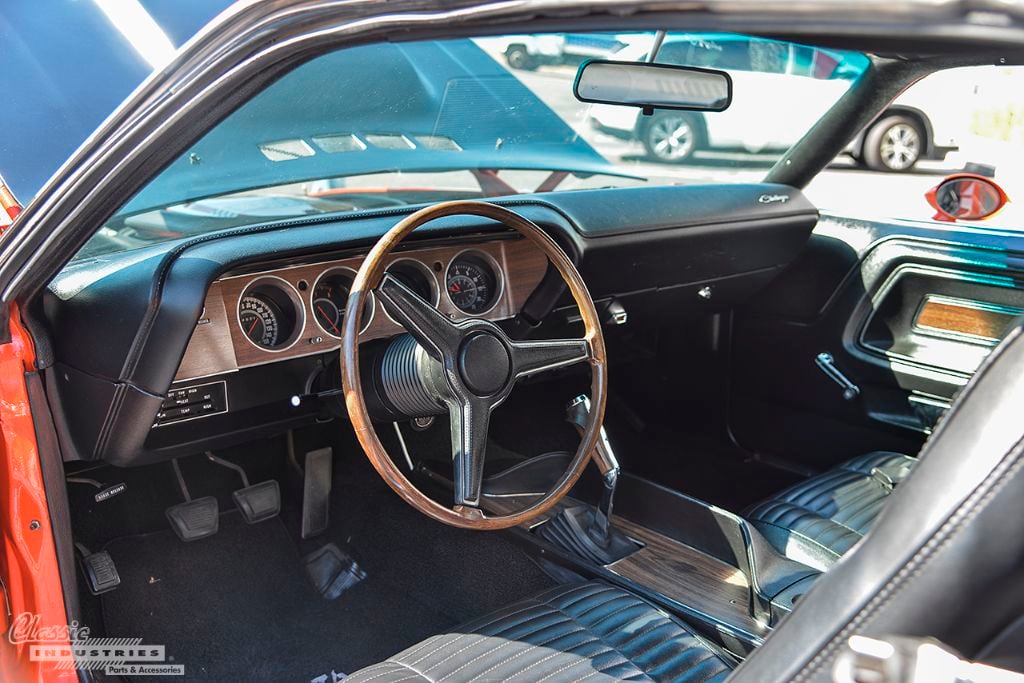 Sean tells us that this car was restored by the previous owner, and despite its beautiful appearance, it's not up to his exacting standards. He's planning to complete a factory-correct restoration of the entire car by 2018. No nut or bolt will be overlooked.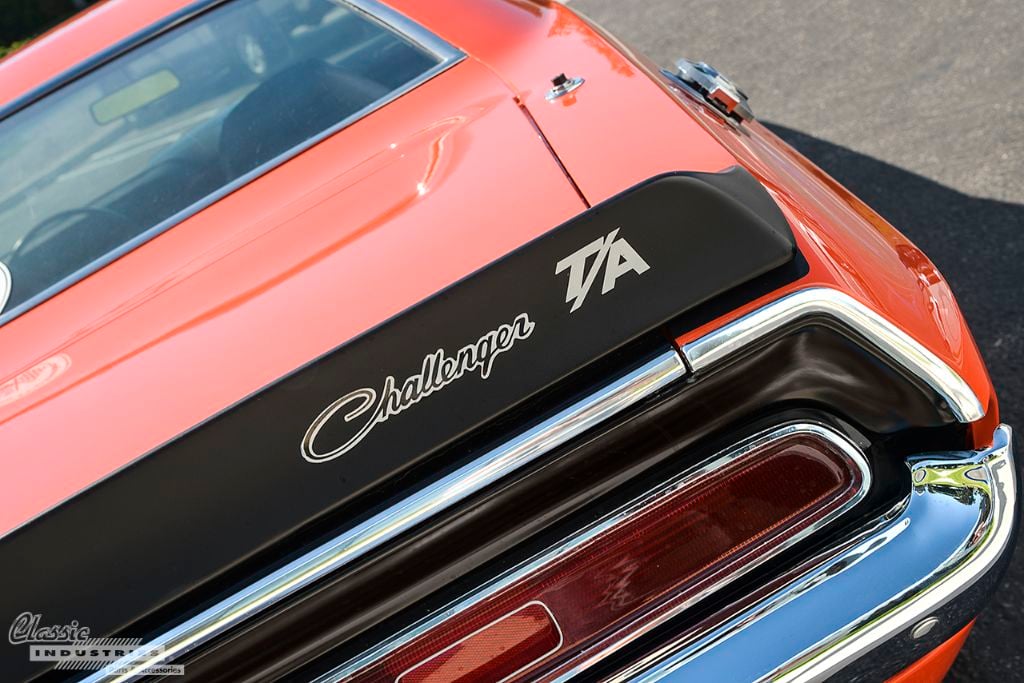 Rather than only take his rare Mopar out only on the weekends, Sean says he drives this head-turning orange car almost every day. When he's not driving it, he's turning wrenches on his other project, a 1972 'Cuda. He says both cars will be "built to perfection" by the time he's done with them.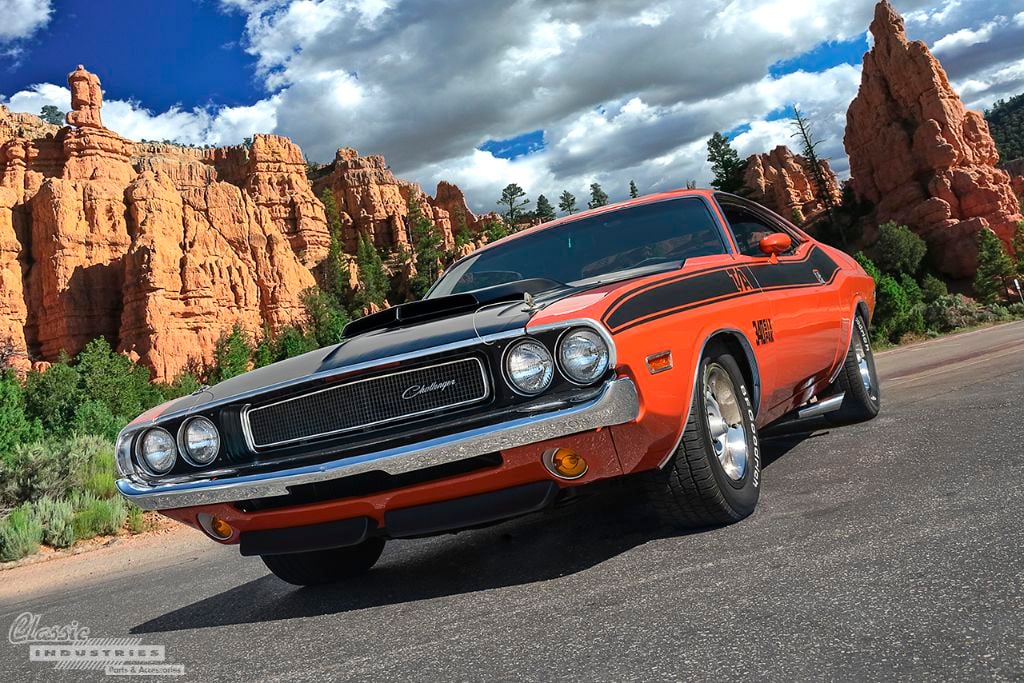 This 1970 Challenger T/A is a gorgeous example of a real icon of the muscle car era. We can't wait to see it alongside the '72 'Cuda in Sean's driveway, and we're sure all the Mopar fans out there would feel the same.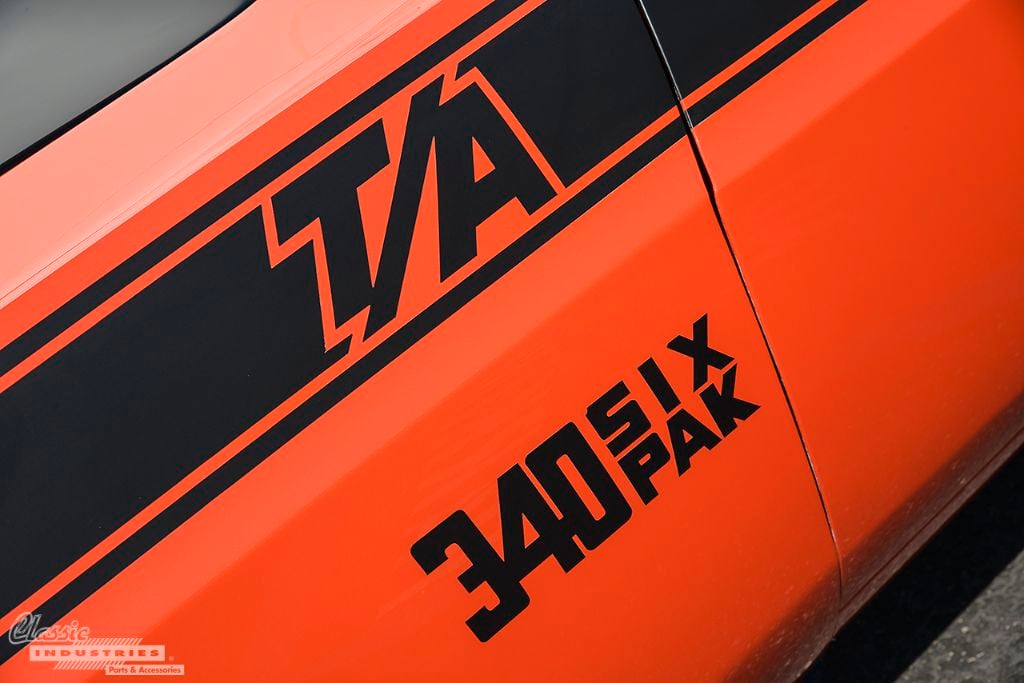 If you have a classic A, B, or E-body Mopar vehicle in need of restoration, Classic Industries has the parts and accessories you need. Click the button below for a free full-color Mopar restoration parts catalog.