In 1960, Plymouth introduced the new Valiant as a compact alternative to larger full-size models such as the Belvedere, Fury, and Savoy. The first-generation Valiant bore assertive styling cues that included protruding fins alongside the body, angled oval tail lamps, and a faux spare tire on the trunk lid. For the 1963 model year, Plymouth redesigned the Valiant with clean lines and simplified styling. This change was well-received by the public, leading to an uptick in sales for the little Plymouth.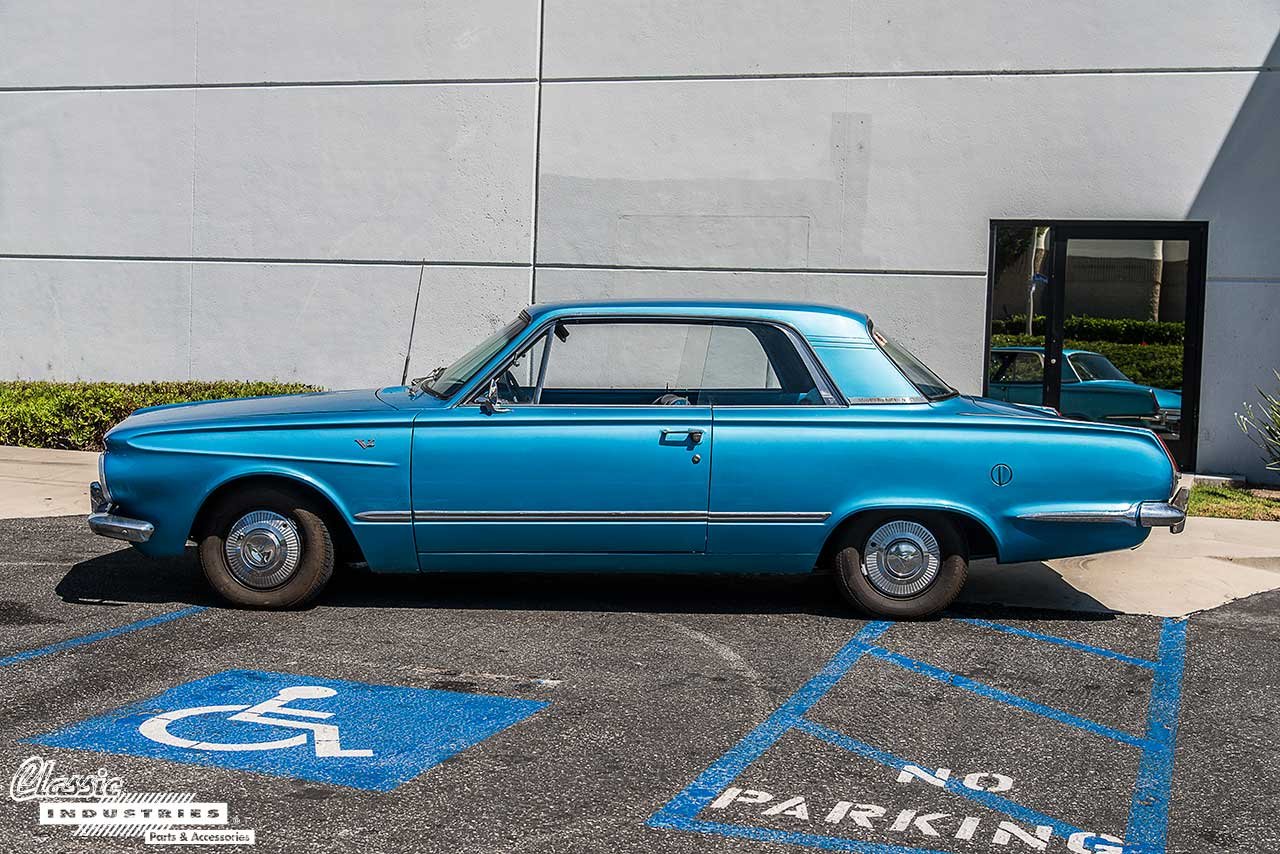 The Valiant pictured here is a 1964 model, and belongs to Felix Munoz, of Los Angeles, California. Sales for the model had continued to grow, with consumers appreciating its aesthetics, practicality, and reliable yet fun slant-6 engines. Felix also appreciates these characteristics, and that's what led him to restore his Valiant.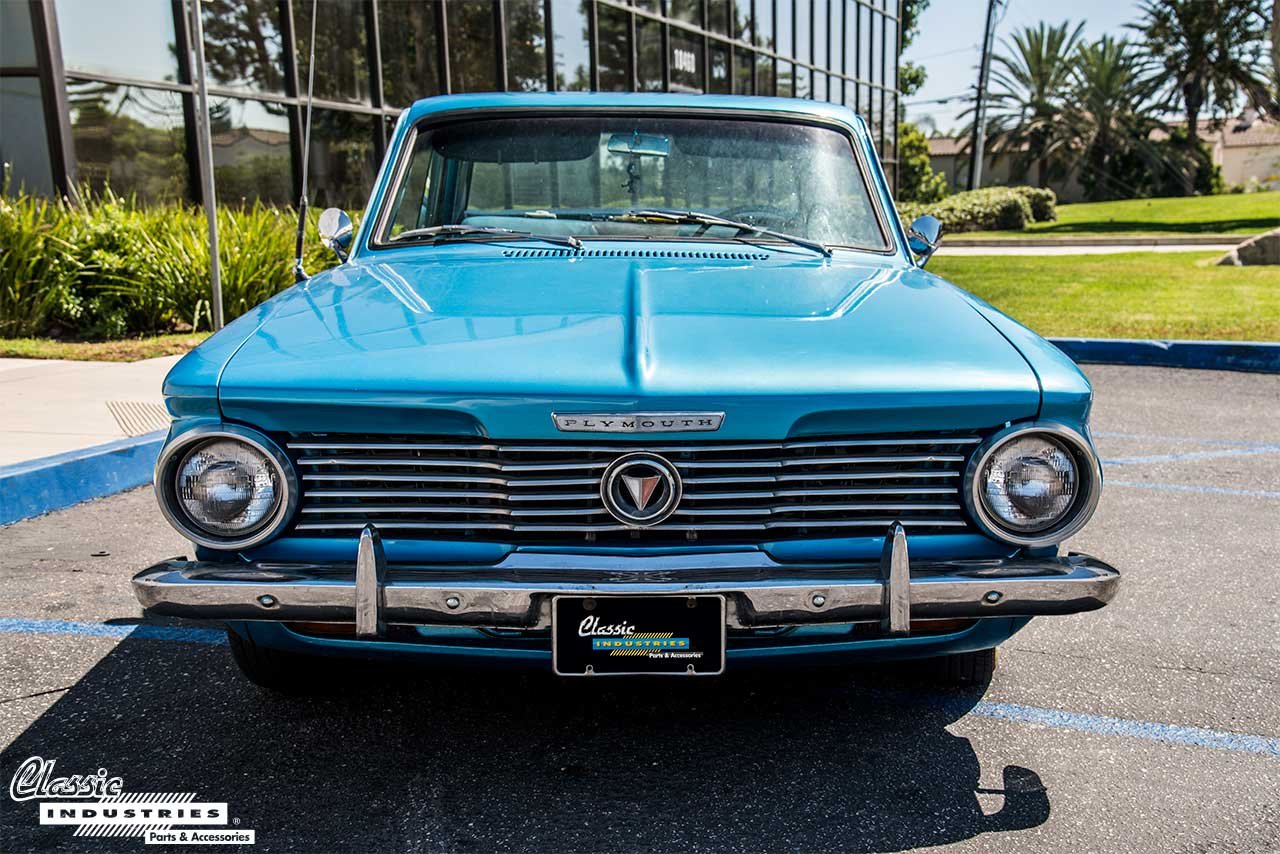 Felix's Valiant has been repainted in an eye-catching blue metallic hue, and its chrome bumpers and trim shine brightly in the sun. 1964 models received an updated grille with 6 horizontal bars. Felix's car retains this original part.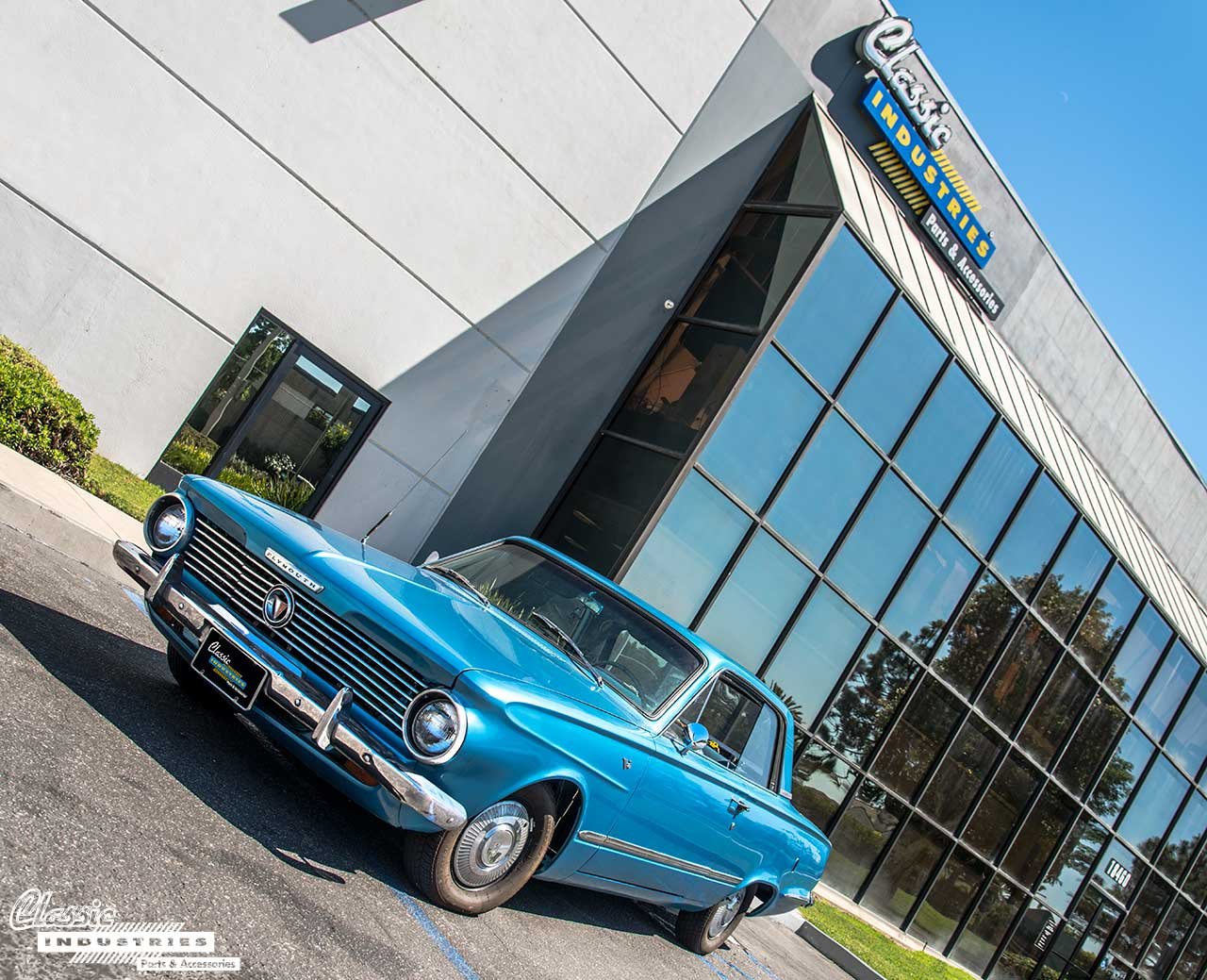 Felix enjoys driving his '64 Valiant, and its slant-6 engine and TorqueFlite automatic transmission offer enough pep to get where he needs to go. The car also remains just as practical and reliable now as it was back in the mid-'60s.
If you own a 1961-1976 Dodge or Plymouth vehicle, be sure to check out the Classic Industries Mopar restoration parts catalog. It offers thousands of parts, accessories, upgrades, and maintenance supplies to keep your car looking and running great. Click the button below to get your free Mopar parts catalog now.