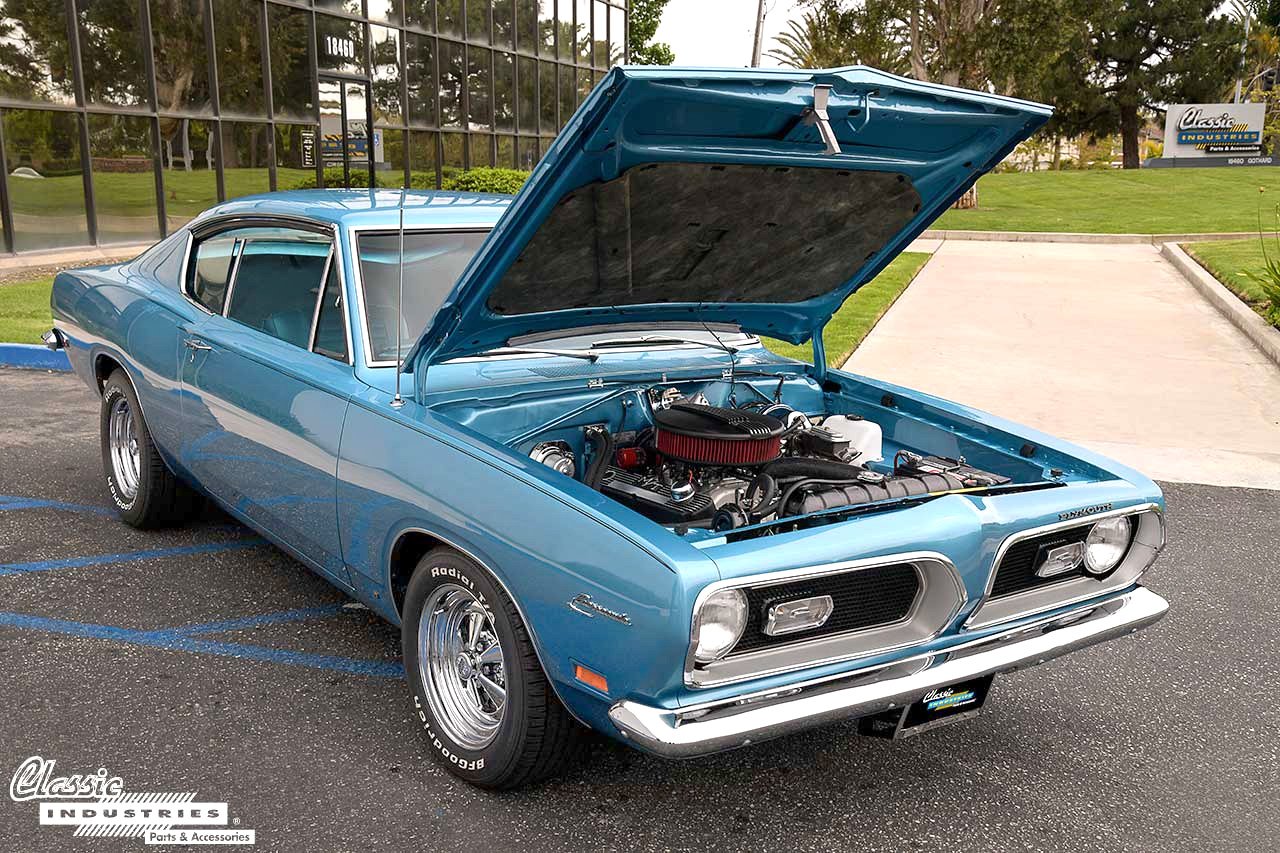 Although a vehicle's name is only a small part of its appeal, there are a handful of classic cars that seem to be perfectly named to match their design and intent. The Plymouth Barracuda is a great example, and it's not just because we have a soft spot for vehicles with animal-inspired names, like the Mustang, Impala, or Road Runner. The sleek, agile, and intimidating nature of this predatory fish served as a perfect moniker for one of our favorite Mopar cars. Read on as we take a look back at A-Body and E-Body Plymouth Barracuda history.
Plymouth Barracuda History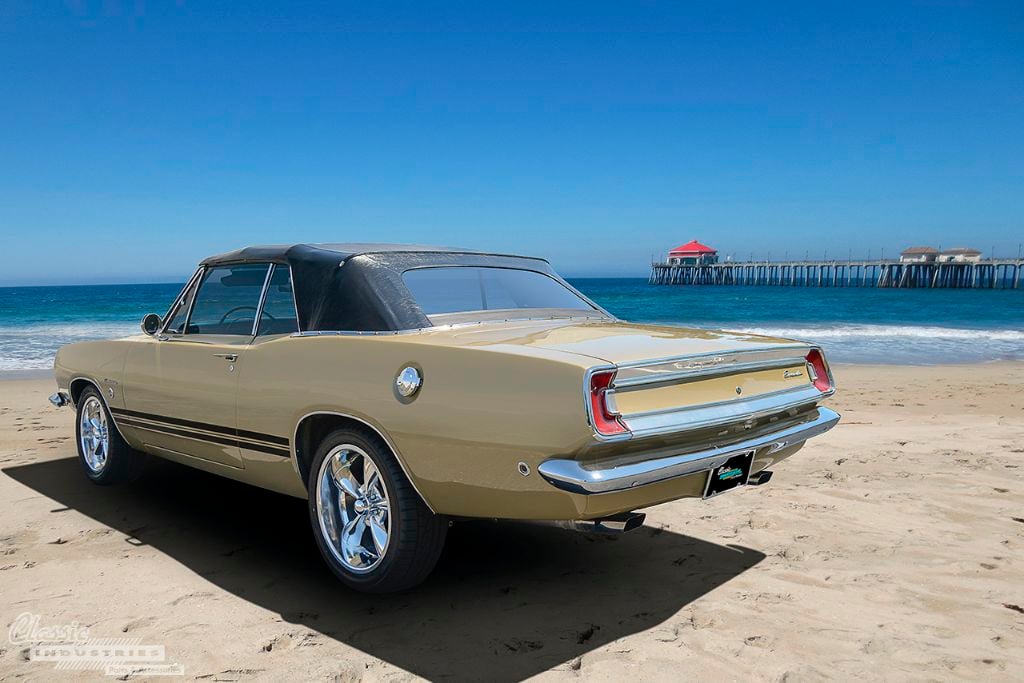 Mopar enthusiasts may remember that the Plymouth Barracuda switched platforms during its production run. This sporty two-door vehicle began on the compact A-body platform, sharing its origins with its more-economical sibling, the Plymouth Valiant. It continued as an A-body vehicle until the beginning of its third generation in 1970, when it switched to the larger E-body platform (shared with the Dodge Challenger).
First Generation: 1964-1966 Plymouth Barracuda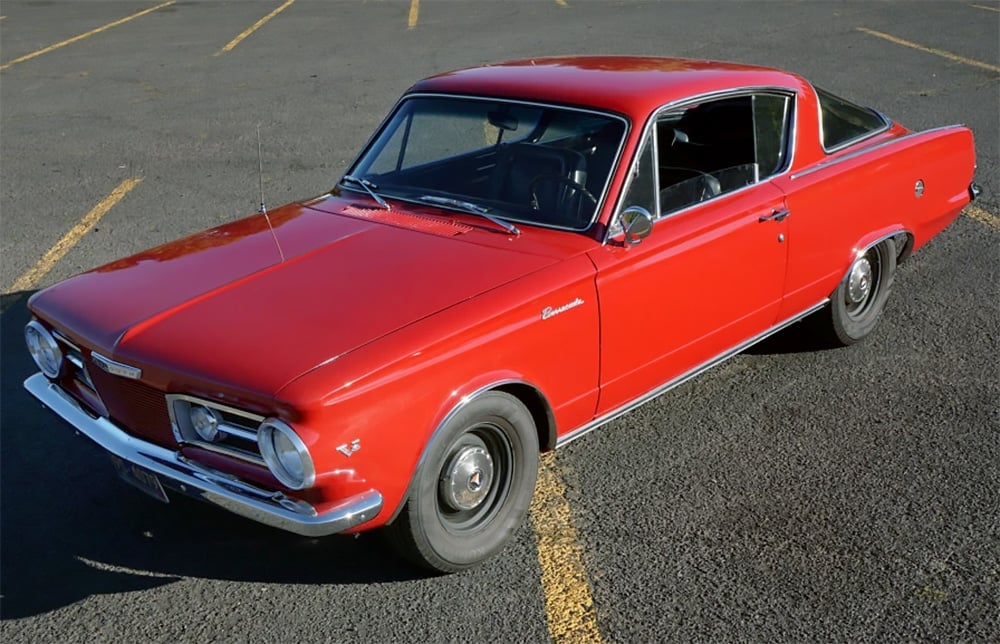 Above: 1964 Barracuda photo courtesy of Bring A Trailer
The first Barracudas were actually a Valiant option package for 1964. The base engine was a 225ci Slant Six with a 273ci V8 available as an option. About 90% of Barracuda buyers optioned theirs with the 273ci V8. 1964 was the only year that the Valiant emblem was used instead of the later fish emblem.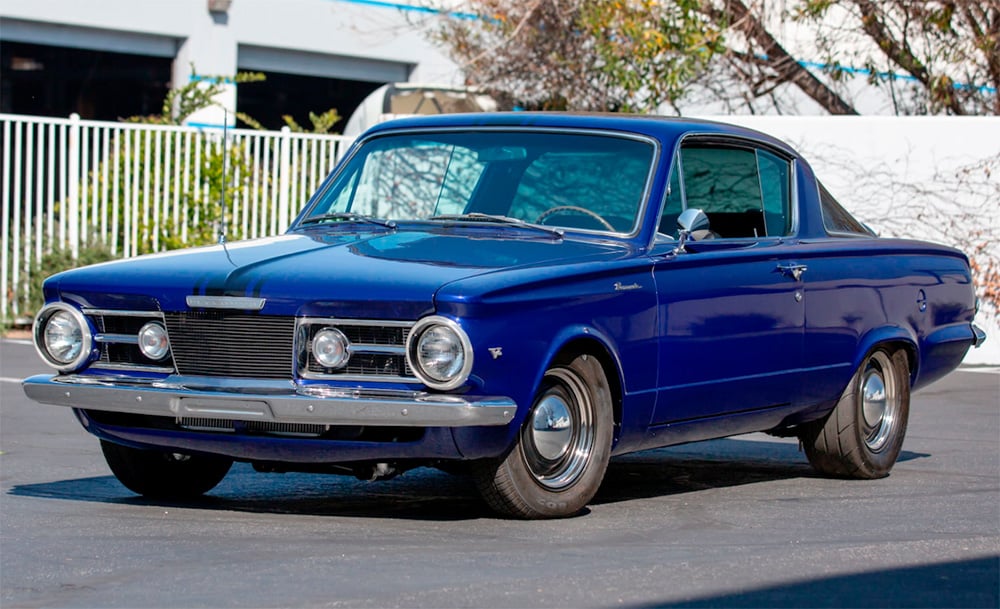 Above: 1965 Barracuda reference photo courtesy of Mecum Auctions
For 1965, the 273ci V8 could be optioned as a "Commando V8", which gave it a 4-barrel carburetor, higher compression (10.5:1), and a more aggressive camshaft. Also in 1965, the Formula 'S' package was introduced. It included the Commando V8, upgraded suspension, special emblems, and a tachometer.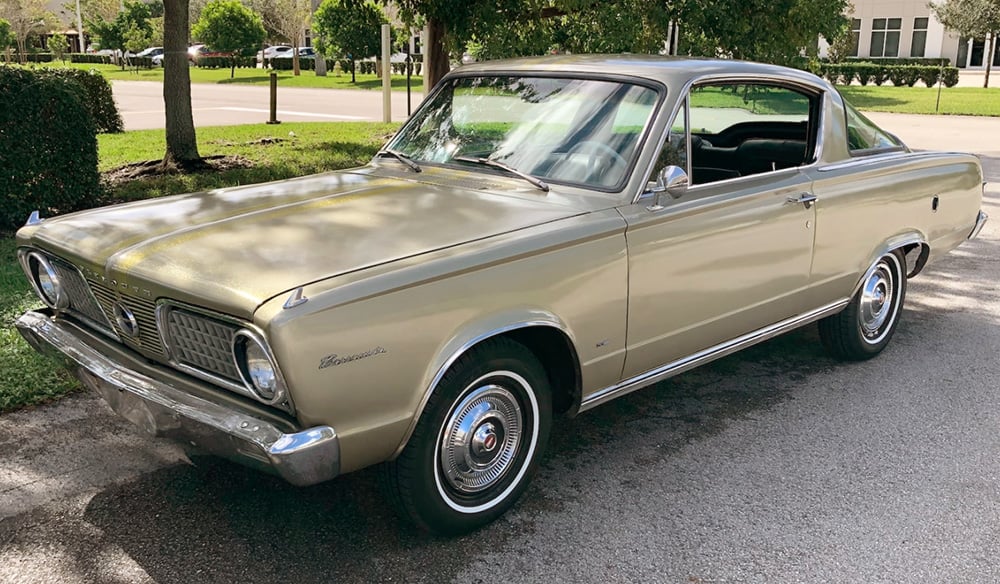 Above: 1966 Barracuda reference photo courtesy of Mecum Auctions
1966 Barracudas received new tail lamps, new front sheet metal, and a new dashboard. Deluxe models featured fender-top turn signal indicators with a stylized fin motif. The grill featured a strong grid theme. For 1966, a Barracuda-specific stylized fish logo was introduced.
Second Generation: 1967-1969 Plymouth Barracuda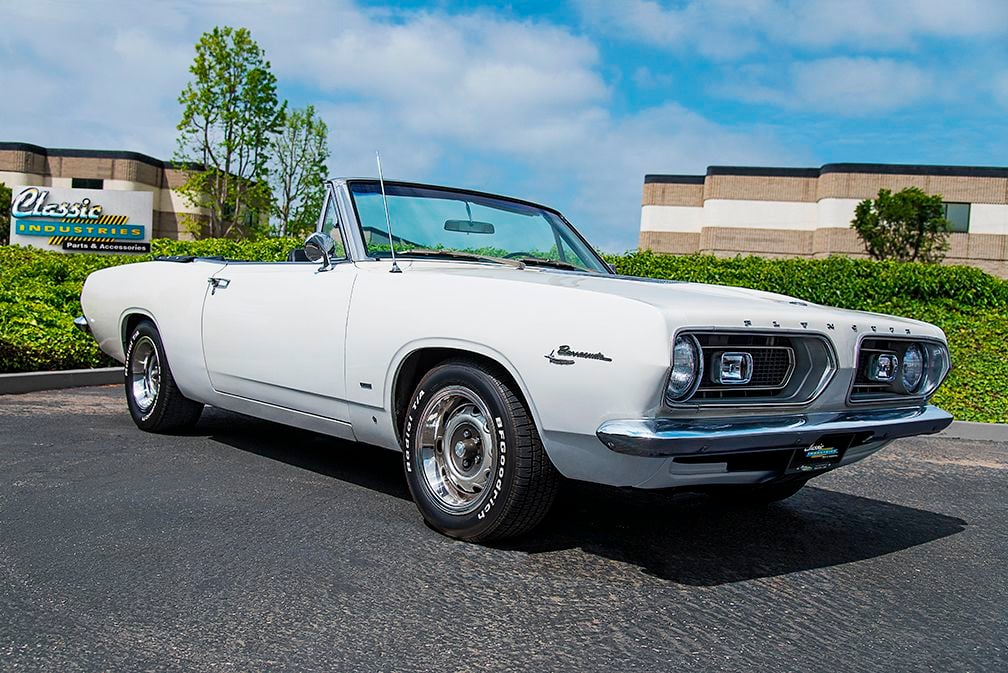 1967 was the first year for the second-generation Barracuda. It was also the first year that it received its own model-specific sheet metal styling. Convertible, notchback coupes, and fastbacks were available to consumers. The 273ci V8 became the standard engine, while the 383 big block became the optional engine.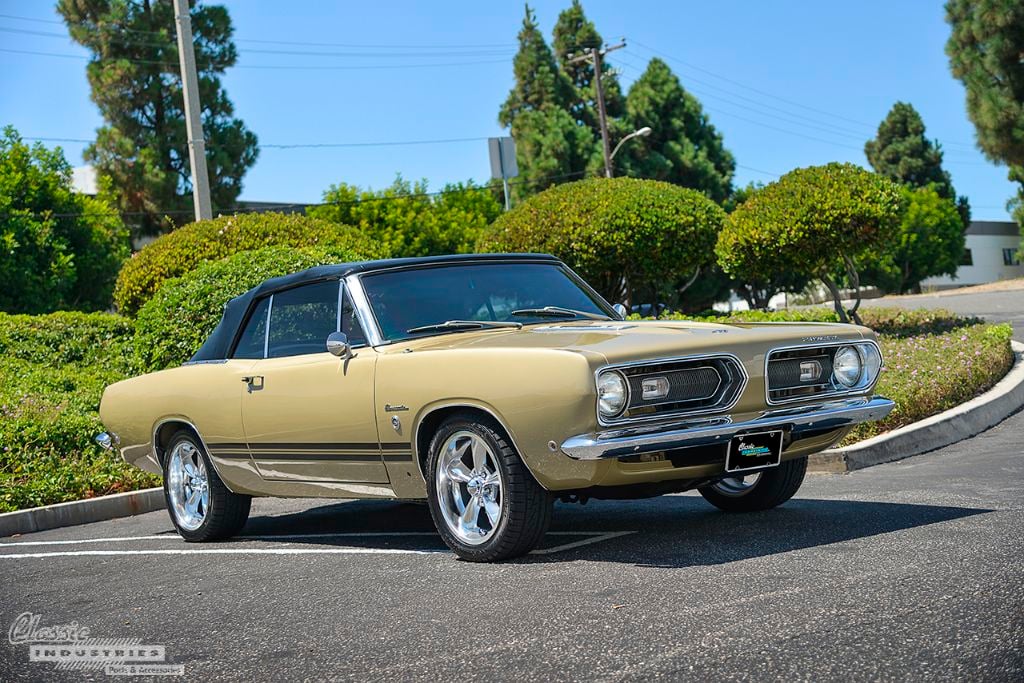 In 1968, the 273 was replaced by the 318ci small block V8, and a 340ci 4-bbl small block V8 was added to the list of optional engines with the 383 big block "Super Commando" engine. For 1968, Chrysler made approximately 50 Barracudas equipped with the mighty 426ci Hemi engine. These were for Super Stock drag racing.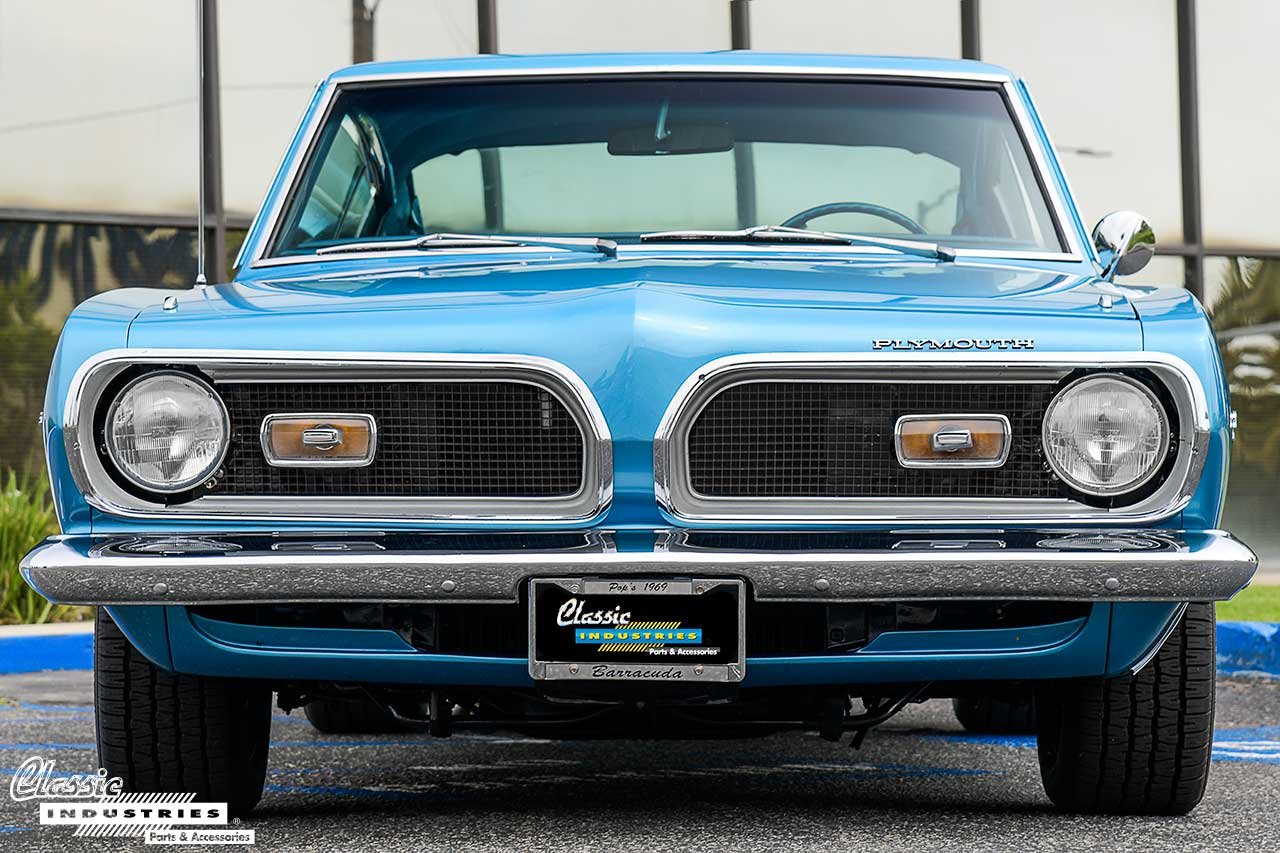 1969 was the last year for the A-Body Barracuda. Plymouth placed increased emphasis on providing and marketing performance. A new option was the Mod Top, a floral pattern vinyl top, which was marketed to women. This was the first year for the 'Cuda trim level, which could be had with the Super Commando 440ci V8.
Third Generation: 1970-1974 Plymouth Barracuda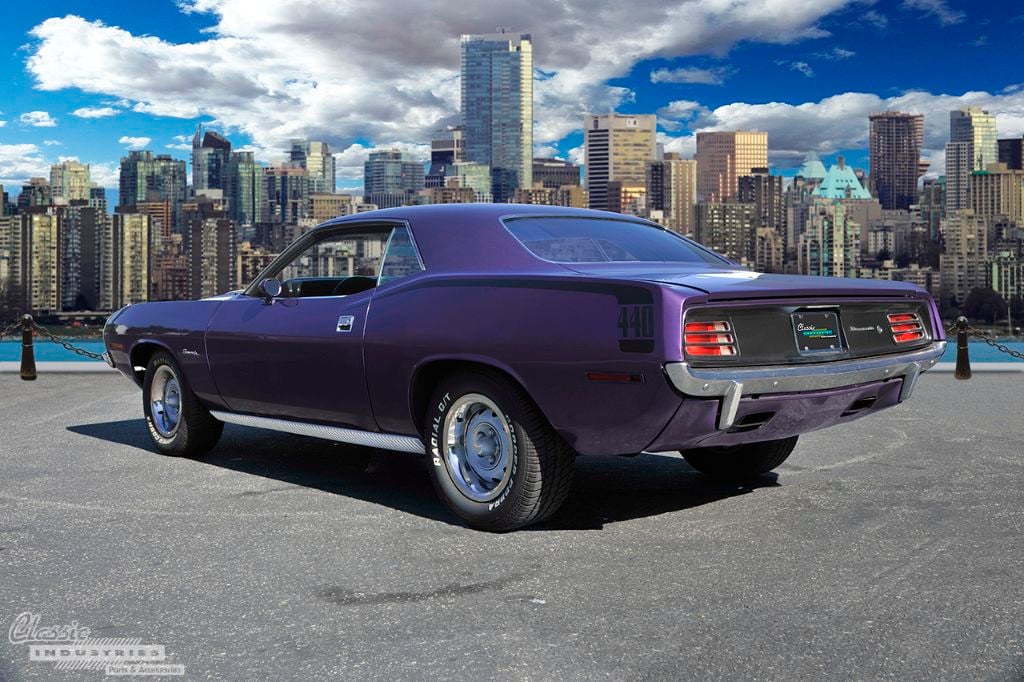 For 1970, the Barracuda model moved from the compact A-Body platform to the bigger E-body platform. 1970 models featured single front headlights and a simple divided grill. Tail lamps were three vertically-stacked slats. 'Cuda was an optional trim level, which paired the 340, 383, 440-4, 440-6, or Hemi with visual cues and emblems. Visual cues included the Shaker hood, solid side stripes and "hockey stick" stripes that included engine size callouts.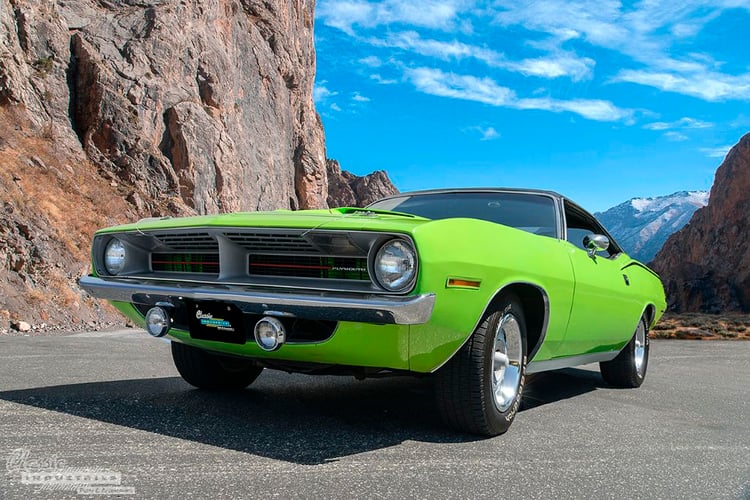 1970 also included the AAR 'Cuda, a Trans Am homologated race car that was equipped with a 340 6-BBL. It also included a fiberglass hood with scoop, side exit exhaust tips which exited right before the rear tires and a ducktail spoiler. Rallye suspension and Sure-Grip limited slip differential was standard.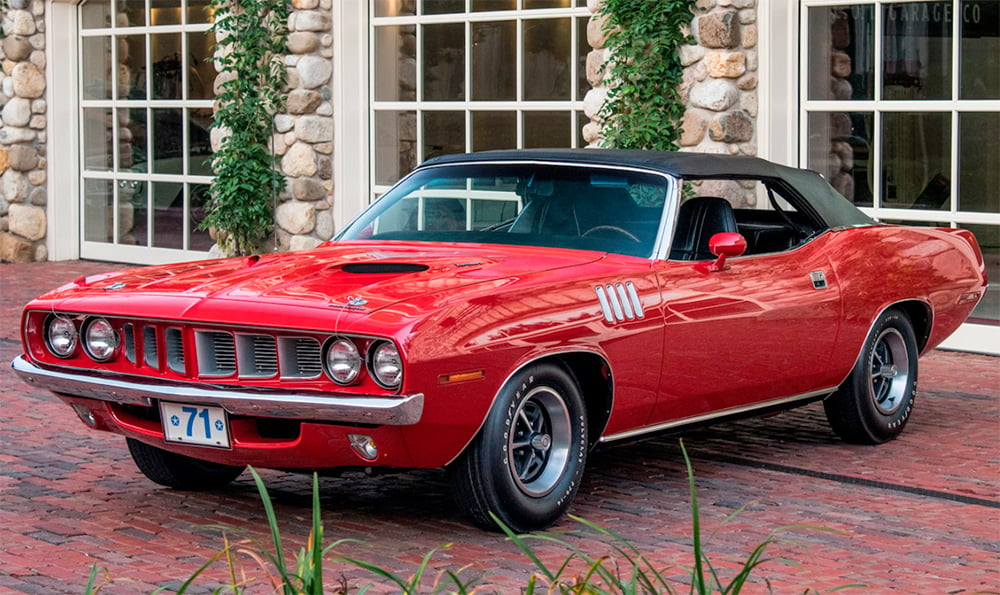 Above: 1971 'Cuda convertible reference photo courtesy of Mecum Auctions
For 1971, the AAR 'Cuda was gone, but 'Cuda remained. Unique to 1971 models was the grill, which included six slats, quad headlights, and parking lamps in the front valance. 'Cuda models received gills in the fenders. Billboard stripes were optional, which did exactly what you'd expect - called out boldly the engine size. Rear louvers were optional as well as a rear spoiler. The Shaker hood returned as well, for its final year in production.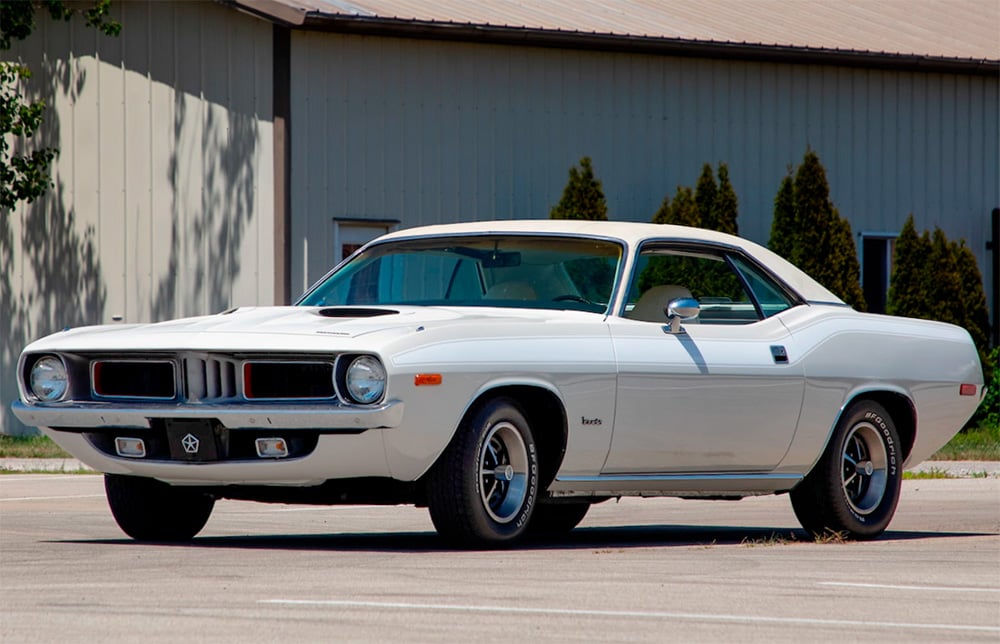 Above: 1972 'Cuda convertible reference photo courtesy of Mecum Auctions
The 1972 model year marked a decline for the Barracuda, as a result of increasingly stringent emissions laws and rising fuel prices that affected the entire muscle car market. It now could be only had with small block engines and the grill returned to a piece more similar to the 1970 Barracuda. Tail lamps were changed to four circular lenses. Cosmetically, the Barracuda would not change again for the remainder of the production run.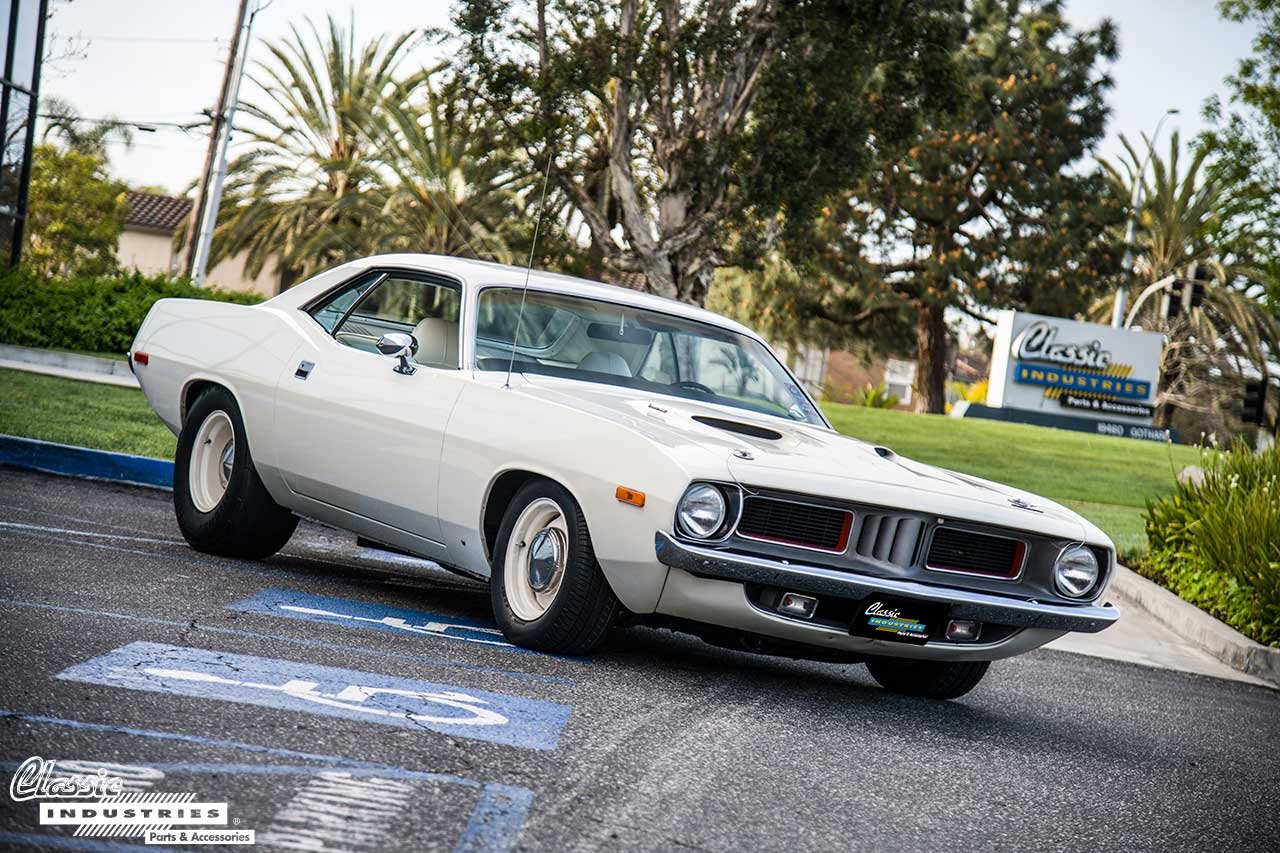 Above: This resto-modded 1973 'Cuda is powered by a 440ci V8 stroked to 500ci.
Need Parts for Your 1964-1974 Plymouth Barracuda?
Classic Industries is the leading source for Mopar classic car restoration parts, performance upgrades, and accessories. We offer a full line of parts for Mopar A, B, and E-Body vehicles, including the Plymouth Barracuda. Click the button below for a free full-color Mopar restoration parts catalog.