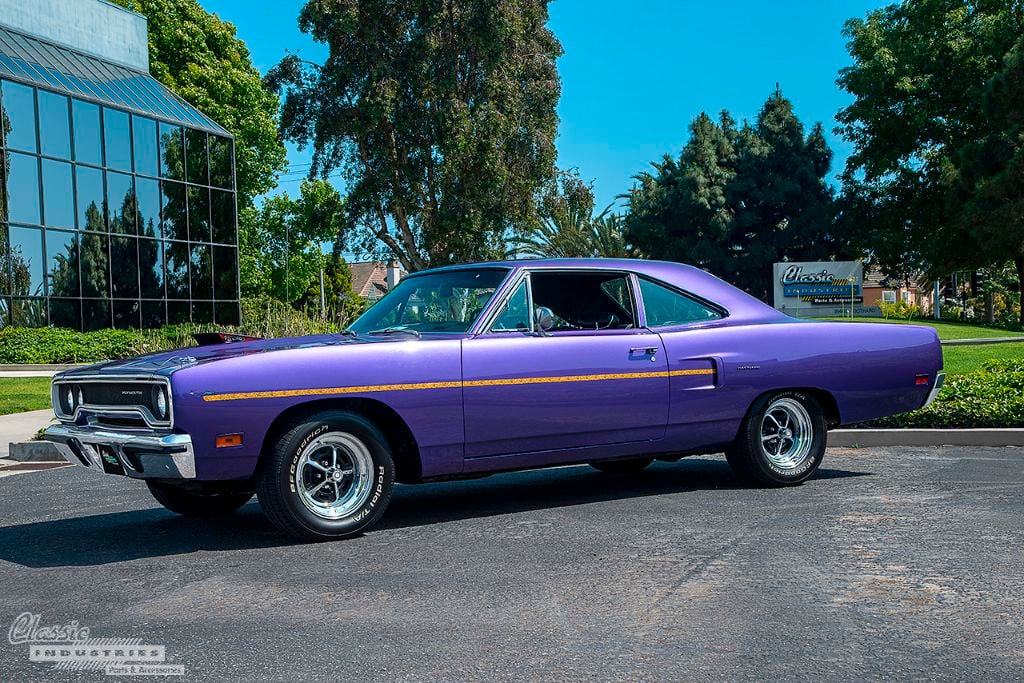 One of our favorite things about classic Mopar cars is their unabashed use of bright, head-turning colors. These cars were not afraid to show off their "in your face" attitude, with famous High Impact colors such as Sublime, Vitamin C, Top Banana, and Plum Crazy. There's nothing subtle about a roaring V8, flashy chrome, and vibrant paint.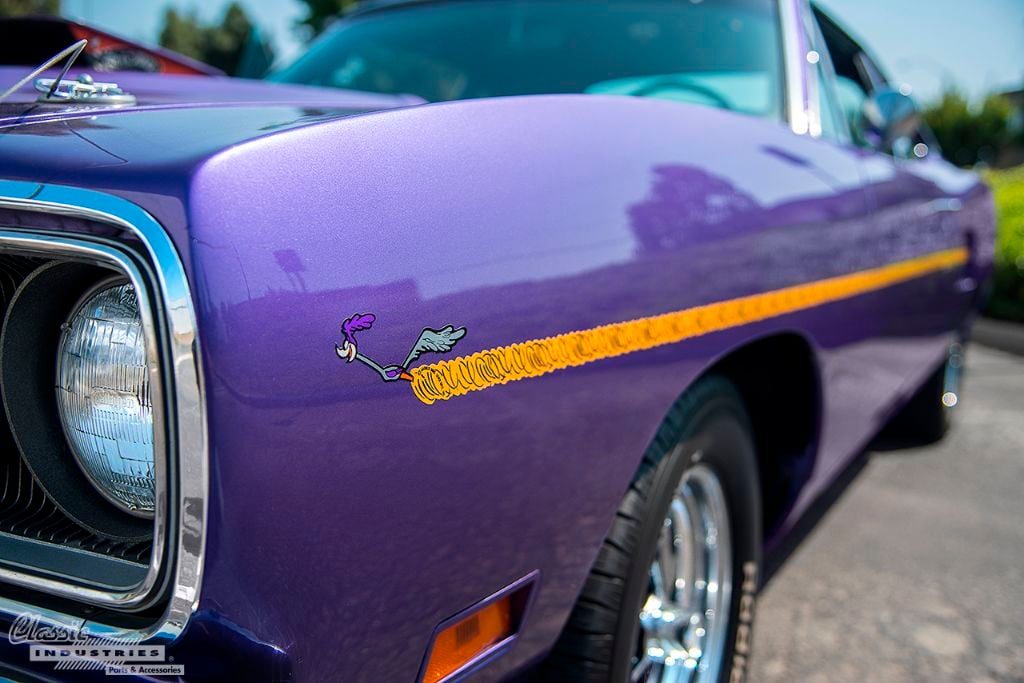 The eye-catching 1970 Road Runner seen here belongs to Ricardo Torres, of Norwalk, California. Ricardo is a huge fan of Mopar cars, as he also owns a Sublime green 1970 Super Bee and daily-drives a Plum Crazy purple 2013 Charger SRT8 Super Bee.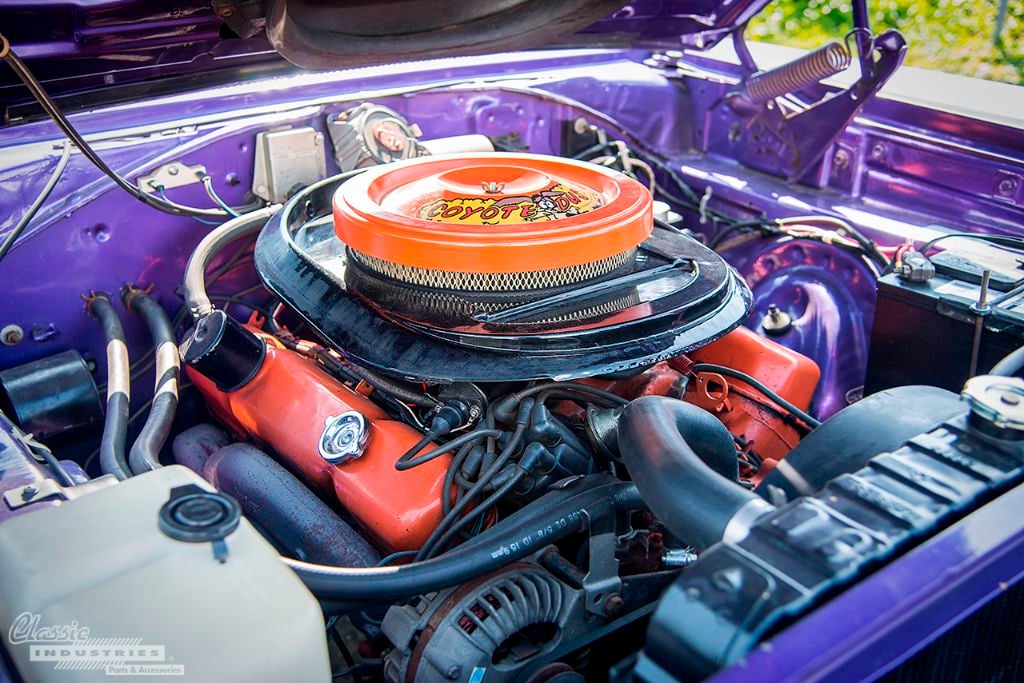 Ricardo's 1970 Road Runner has only 93,000 original miles, and still uses the numbers-matching 383ci V8 and 4-speed transmission. The VIN has been decoded to prove the car's originality, and Ricardo even has a certificate of authenticity reiterating the facts. The Road Runner has also been fully restored inside and out.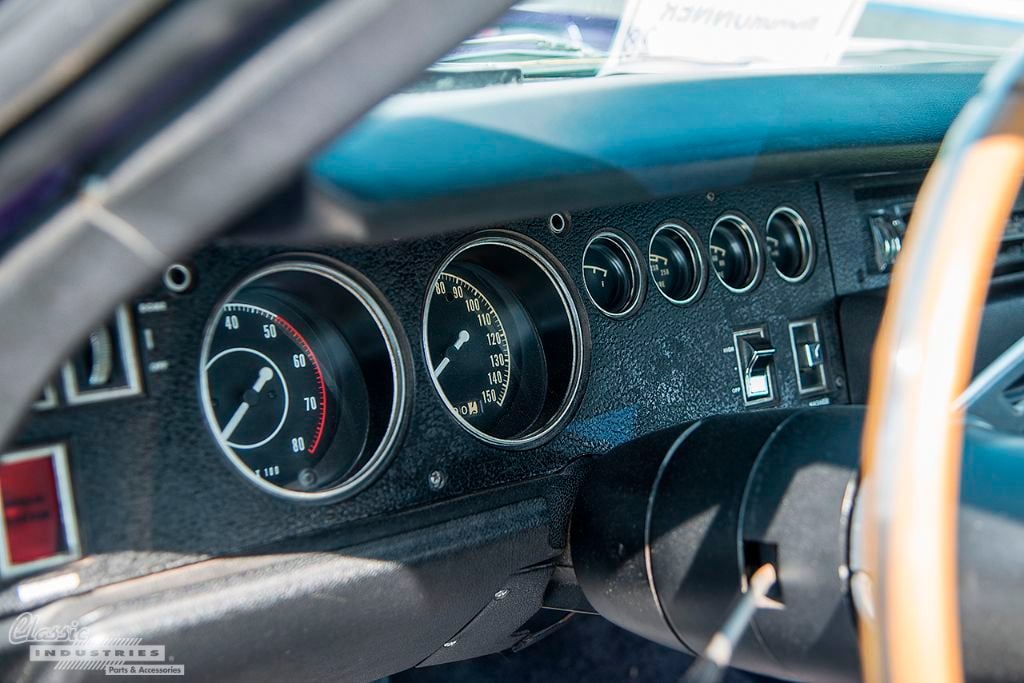 Ricardo has owned this Road Runner for about a year, and tells us that he loves to take it to shows, or to simply cruise the streets of southern California. Whenever he needs parts, for his vintage Mopar cars, he drives over to the Classic Industries retail showroom and picks up the items he needs.
[gallery link="file" ids="4517,4516,4515"]
If you've got a classic Mopar car that's in need of a total restoration, or one that simply needs a handful of replacement parts, Classic Industries has the Mopar parts you're looking for. Click the button below for a free full-color restoration parts catalog for your car.