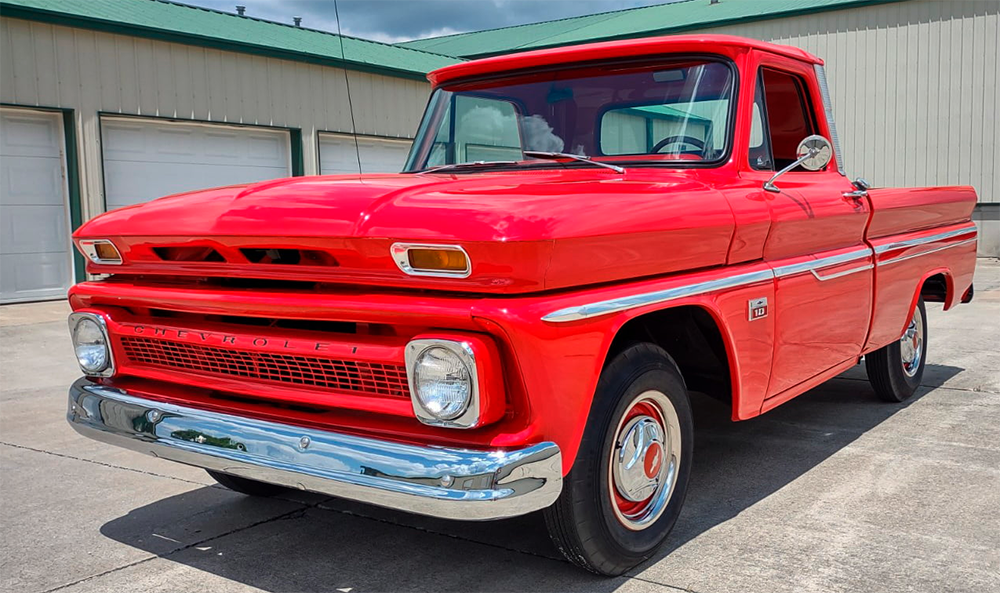 Whether you're building a show truck, a daily-driven workhorse, or an occasional-use weekend cruiser, it's sometimes challenging to find all the 1960-1972 Chevy truck parts and accessories that will finish off your ride. Even if they're small and inexpensive components, because of their engineering, design, function, fit, and finish, they can form the basis for items that are categorized as must-have automotive jewelry. Something as prominent as a Bow Tie or GMC emblem that adorns the center of your pickup's nose would be a glaring example of such an exquisite sort of trinket. However, some C10 restoration parts are easier to overlook at first glance.
Classic Industries Has Chevy Truck Parts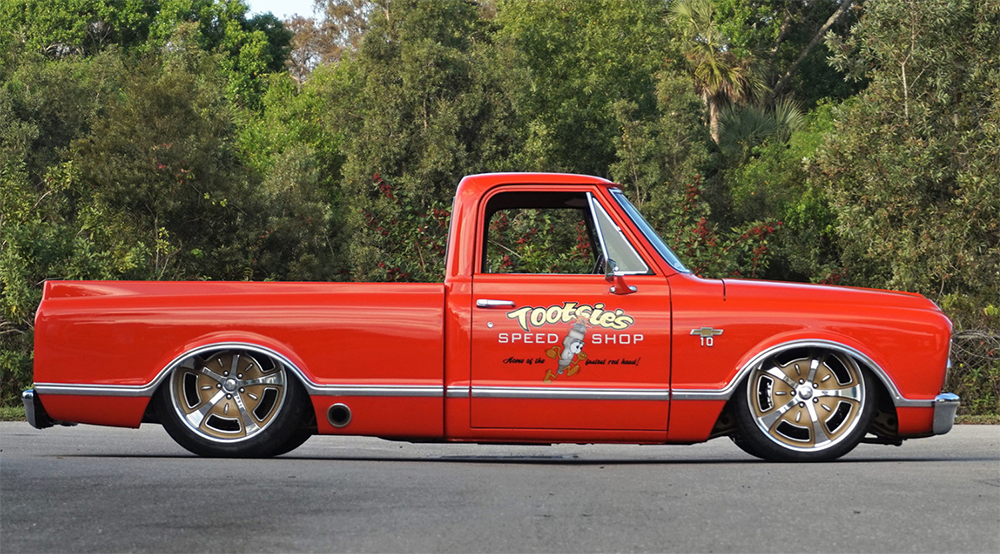 A dome lamp for your truck's cab is a utilitarian part that might go unnoticed in the daytime, but it's essential after sunset. This simple yet elegant design houses a powerful light bulb that also illuminates your cab, when you open the door(s). There's a great bit of form follows function for the dome lamp assembly and an in-your-face American icon that's right up there with baseball, American gridiron, apple pie, hot dogs, Chevrolet and GMC when anyone sees the GMC or the Bow Tie emblem.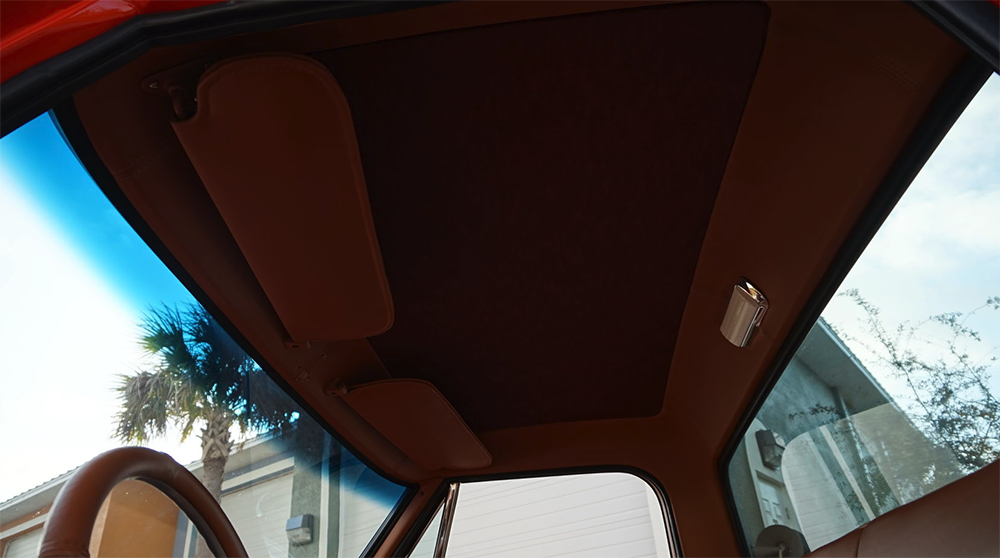 The real test of whether an automotive part could be considered must have automotive jewelry could be whether the item is found both on a restored vehicle and on a highly customized hot rod hauler. Consider the lead photo of a restored 1966 Chevrolet C10 and the second and third images of a highly customized 1967 Chevy C10. If you look closely at the interior of the lead photo, you'll see an original style dome lamp assembly atop the pickup's rear window. It's the very same style dome lamp assembly that's found in photo number three, within the custom cockpit of the Tootsie's Speed Shop hot rod hauler.
Now that we've shed some light on the subject, you can see where this going. Even though these items don't cost a great deal of money, they are must have parts that are truck treasures that finish off your GMC or Chevy's interior just right.
OER 1960-72 Chevrolet, GMC Truck Dome Lamp Assembly, Dome Lamp Assembly with White Base, Dome Lamp Lens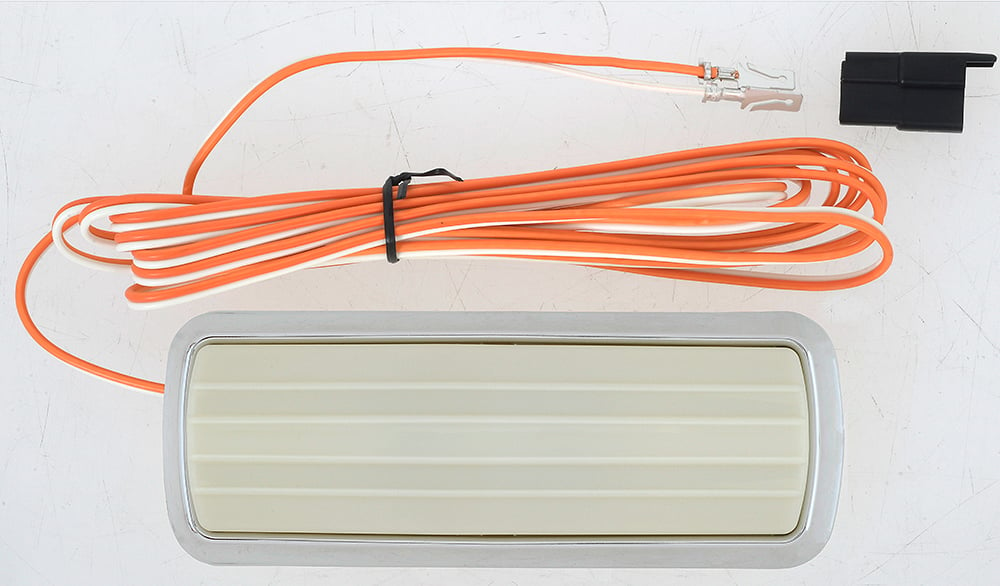 Above: part # 8912749 - 1960-72 Chevy, GMC Pickup, Suburban; Dome Lamp Assembly, with Chrome Base, Wiring
This part is an excellent reproduction chromed base dome lamp assembly that is designed for use on 1960-72 Chevrolet and GMC Pickups and Suburban models. Each assembly is designed to replace the original exactly as GM's factory intended. The component replaces an original broken or missing dome lamp assembly. Each compilation of components includes the correct reproduction dome lens, chromed dome base, color-coded wiring, connector, and the light bulb. If just a replacement light bulb is needed, use part # 17314.
OER Dome Lamp Assembly with White Base
Above: part # CX1042 - 1960-72 Chevy, GMC Pickup, Suburban; Dome Lamp Assembly, with White Base, Wiring
The reproduction dome lamp assembly is designed to replicate the original in every detail. Each assembly is manufactured with the correct reproduction dome lens, white dome base, and color- coded wiring with connector. The correct light bulb is included.

Above: part # CX1044 - 1960-72 Chevy, GMC Pickup, Blazer, Jimmy, Suburban; Dome Lamp Lens
This reproduction white dome lamp lens is designed for use on the 1960-72 Chevrolet and GMC Pickup, Blazer, Jimmy, and Suburban models. Each lens is injection molded to exact factory specifications that are identical to the original in design, appearance, and fitment. Each lens is manufactured with heat-resistant plastic material for long-lasting dependability.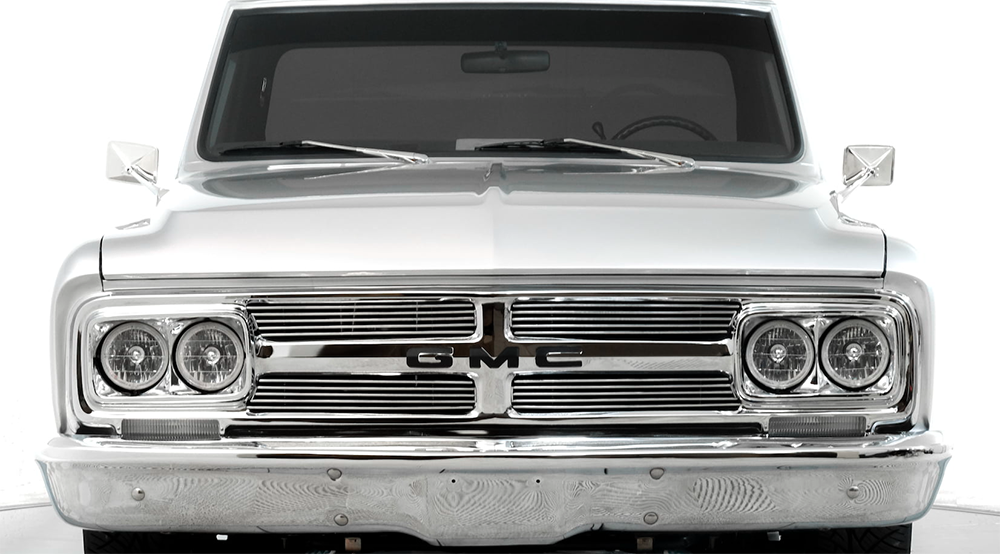 Now that you've seen these pieces of automotive jewelry, you can select which item is missing or requires renewing for your 1960-72 GM Truck.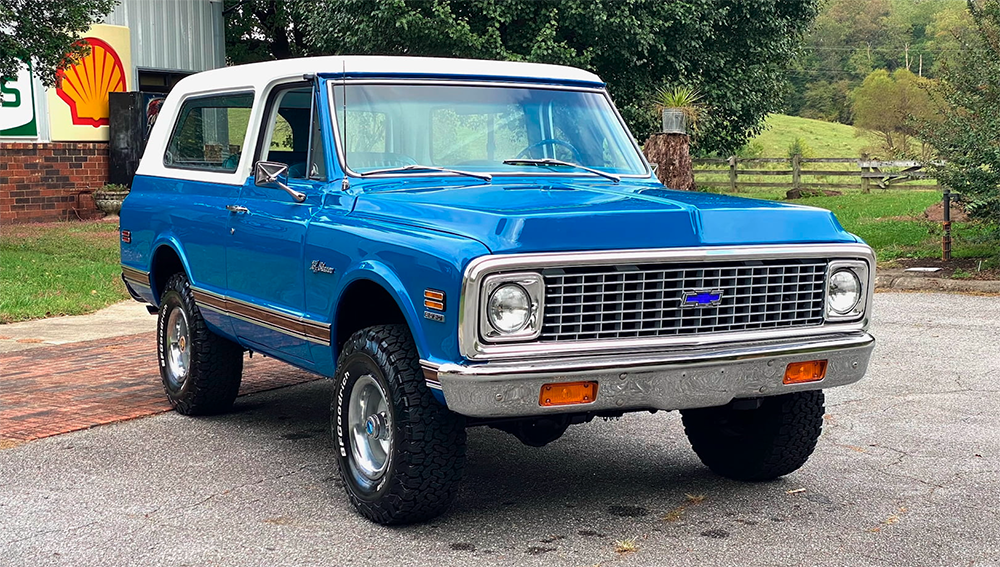 Above: The dome lamp assembly was also installed on the 1969-72 Chevy Blazer. Photos one, two, three, seven, and eight are published with the permission of Mecum Auctions.
More Classic Chevy Truck Articles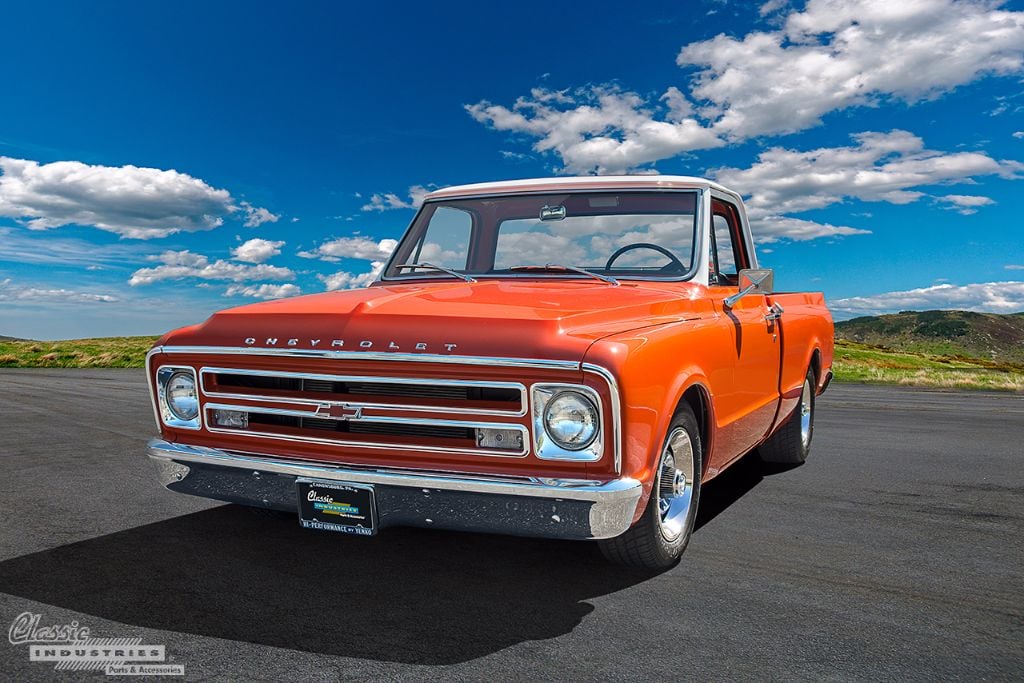 We love meeting customers who have put our 1960-72 Chevy truck parts to good use, and we have documented many of these customers' builds on our blog. Check out some of the Classic Industries truck features below:
Need Parts for Your Chevrolet or GMC Truck?
If you need Chevrolet or GMC truck parts, you can click on this link. You'll also find 1969-94 Chevy Blazer parts right here. We'd be remiss if we didn't mention that you can click here for 1935-2014 GMC components. Of course, you can also get a free Chevrolet/GMC Truck parts and accessories catalog by clicking the button below.