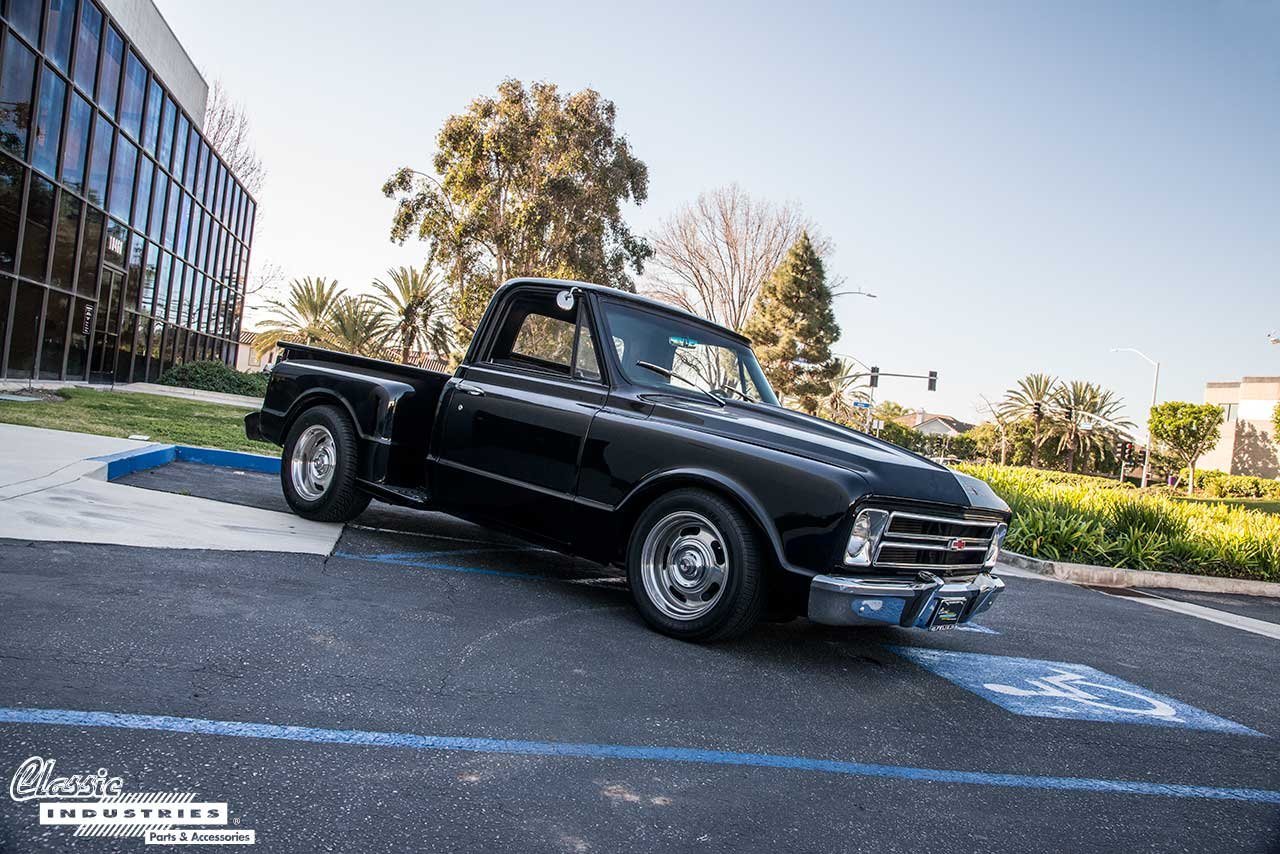 Every project has to start somewhere, and customers often tell us about the rough state their vehicles were in before restoration began. While we always enjoy hearing these stories and seeing the spotless completed projects, it's not often that we get to observe the starting point of these builds. But on rare occasions, rather than describing the unrestored condition of a car or truck, an owner will share some photos of exactly what it looked like on day one of ownership. Such is the story of this 1967 Chevy C10.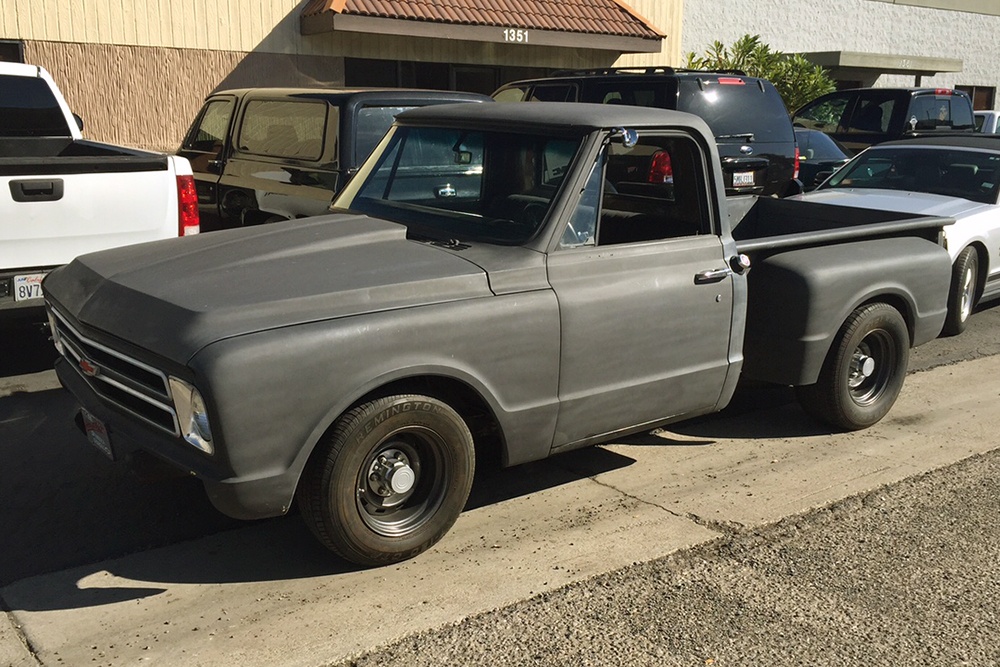 Guillermo Lujan Jr., of Anaheim, California, purchased this Stepside truck about two years ago in the condition seen above. An uneven coat of matte black paint concealed large quantities of body filler, and it was missing bumpers, trim, and a few other exterior components. However, the most glaring issue was its interior.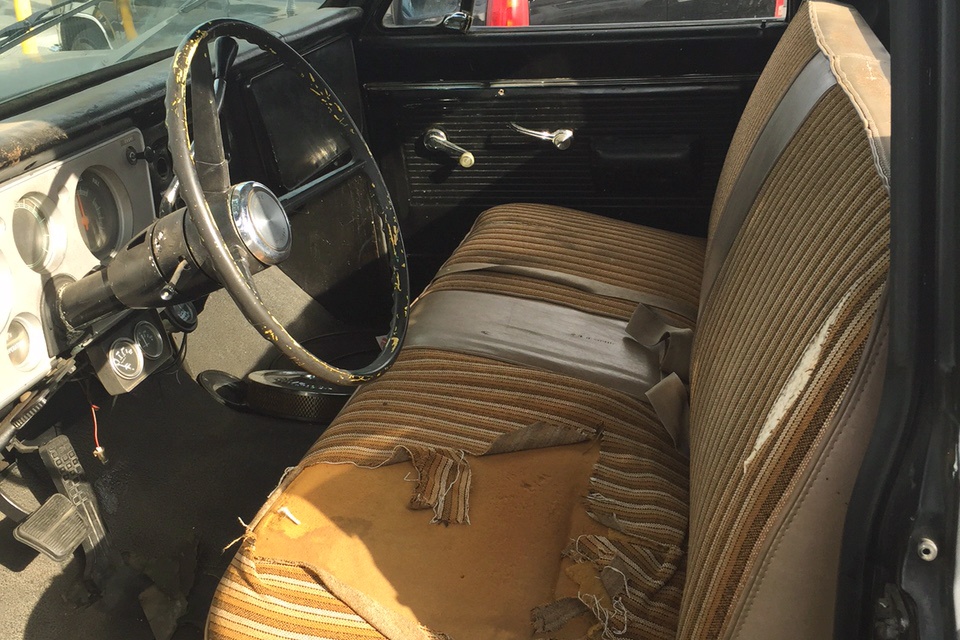 The '67 Chevy's interior had certainly seen better days. The upholstery was shredded, the dash pad was peeling, the steering wheel was heavily-worn, and the carpet was filthy. Considering all of this, Guillermo quickly got to work on a full restoration for his new pickup.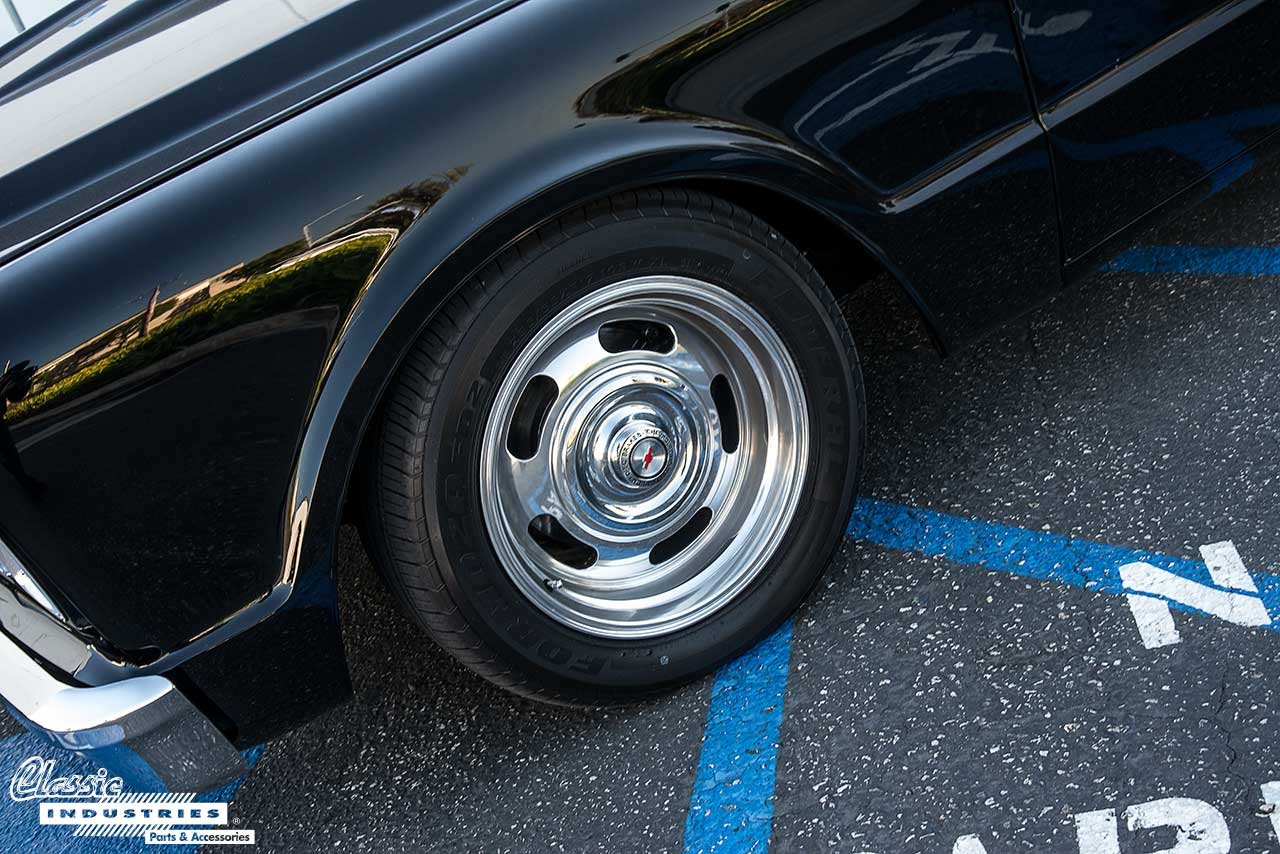 The old steel wheels were replaced with shiny reproduction Rally wheels, and the body was stripped and painted in a fresh coat of high-gloss black. New chrome bumpers were added to the front and rear, new headlights and taillights were fitted, and an elegant dark bed wood kit was installed.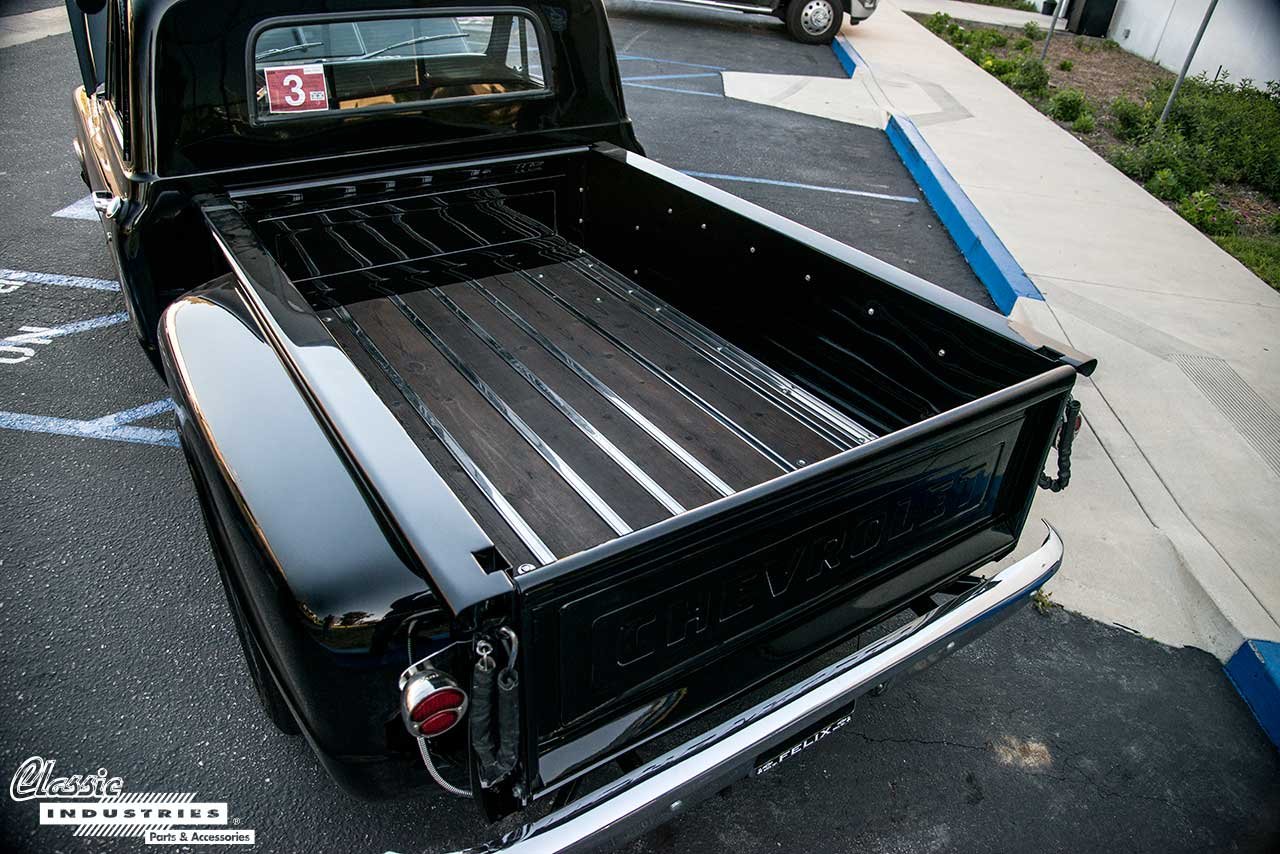 The truck's tired old engine was removed and replaced with a 454ci big-block V8 paired with a 4-speed manual transmission and floor shifter. This gave the truck a muscular sound and more than enough power to put a smile on Guillermo's face between stop lights.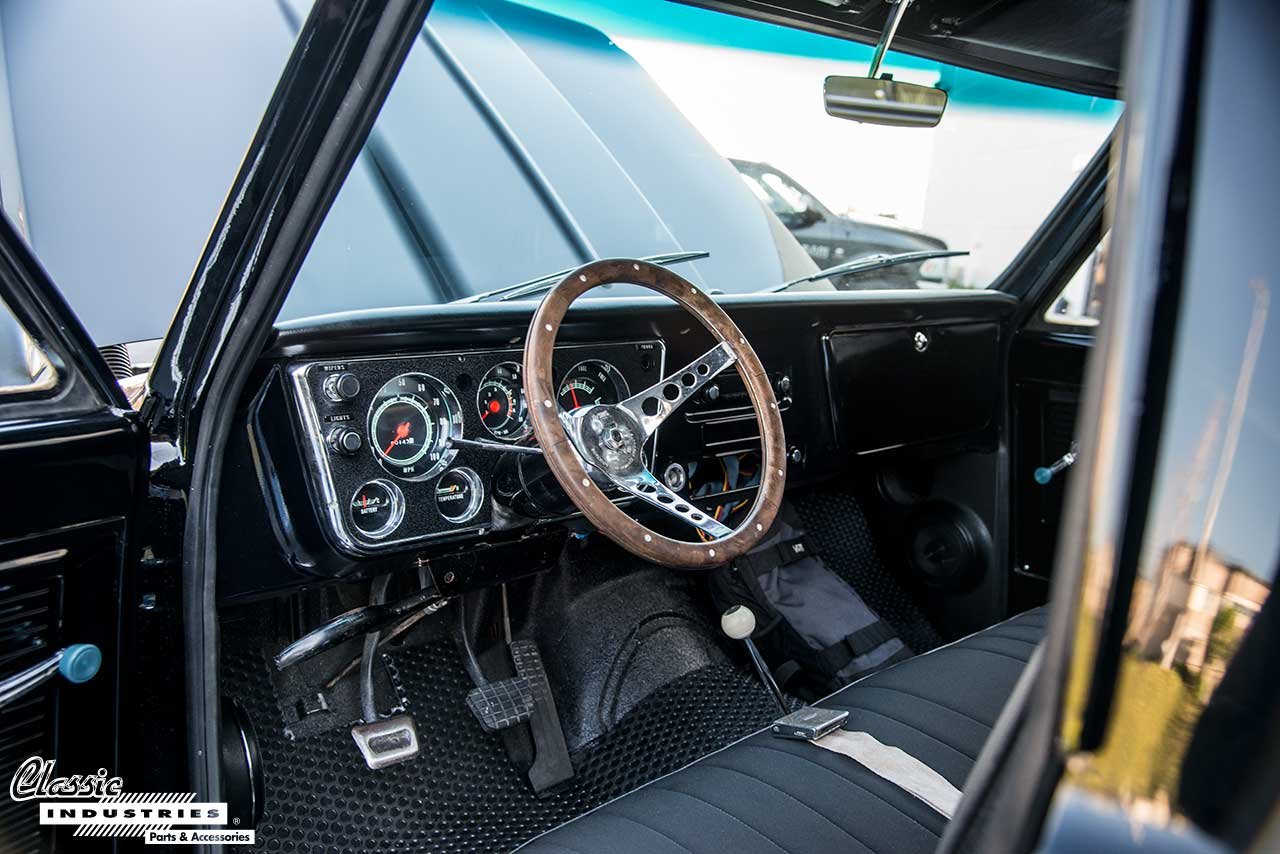 As for the interior, it was completely revitalized with a new wood steering wheel, gauge cluster, dash pad, bench seat upholstery, and much more. Seeing the "before" photo showed us just how far this truck has come, and makes its current appearance all the more impressive.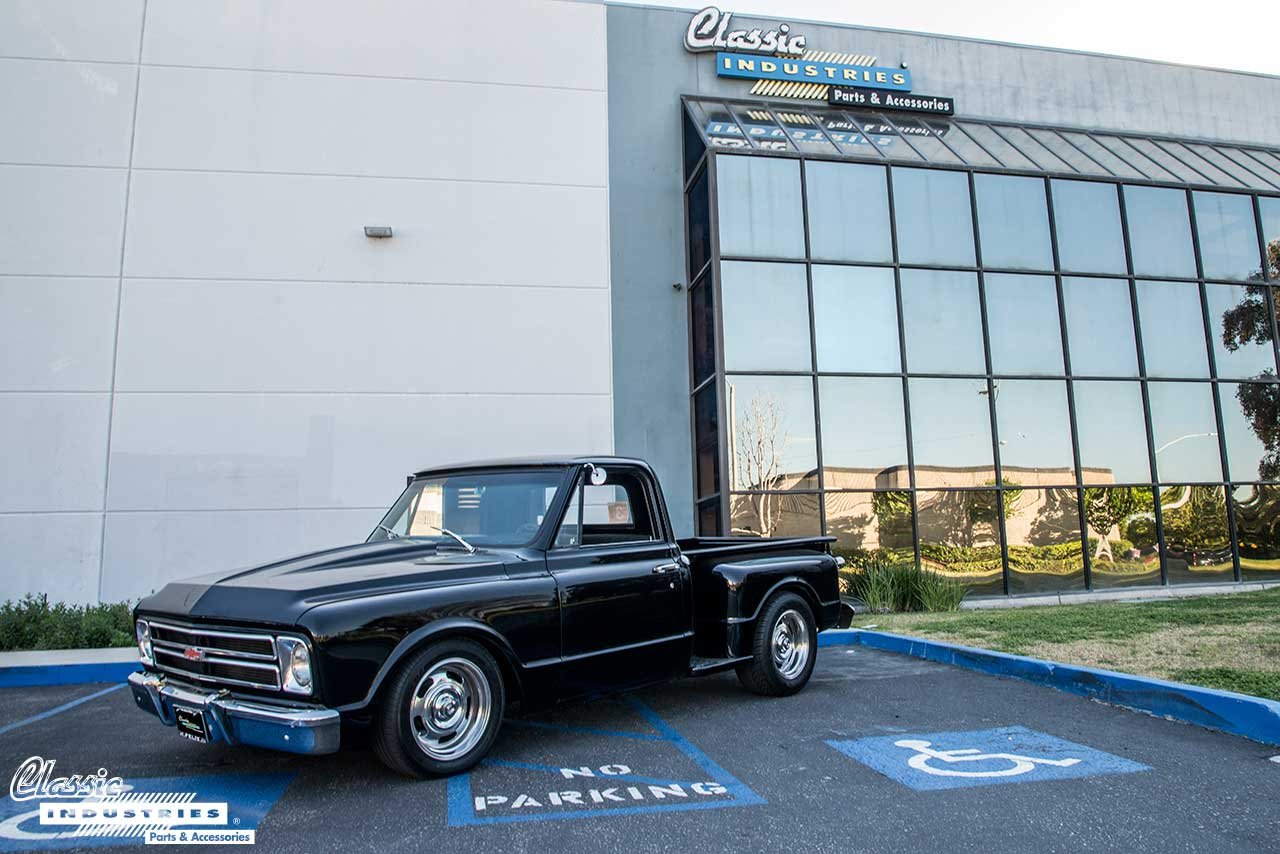 Guillermo tells us he got "almost everything" from the pages of the Classic Industries GM Truck parts catalog, and we're glad we could help him bring this truck back to its current polished condition. If you need parts for your own Chevrolet or GMC pickup, click the button below to get a free full-color restoration parts catalog.