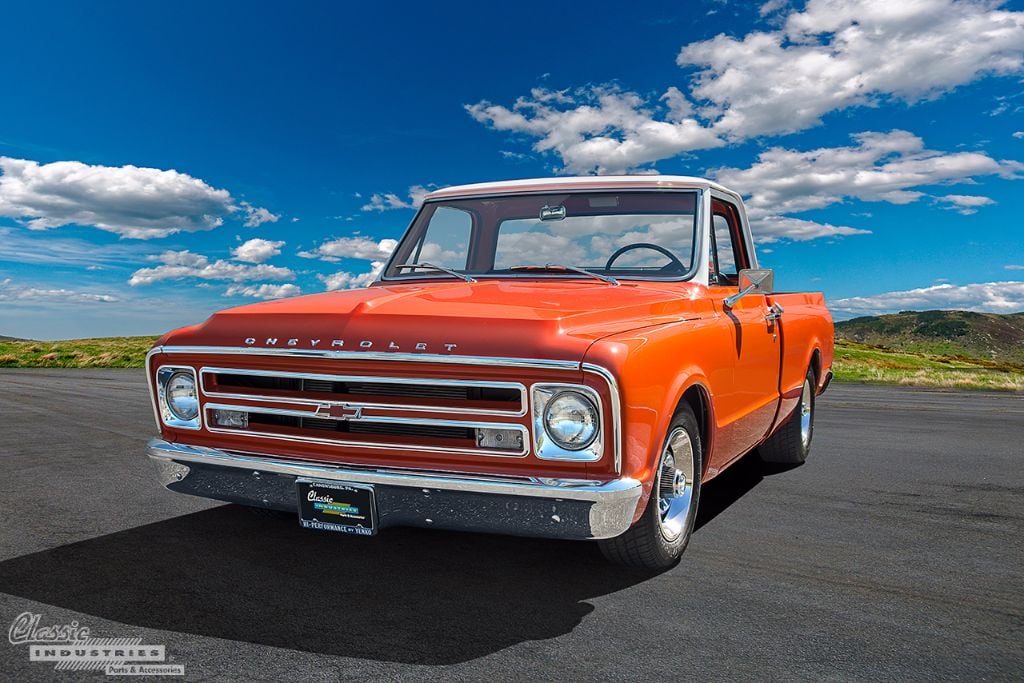 In more ways than one, this Chevy C10 isn't what it seems. Glancing at the front end, you'll see cues that indicate it might be a 1967 or '68 model: the lower-profile hood, "Chevrolet" lettering, and grille style all match these earlier model years. The lack of side markers on the fenders and bedsides would make seem to indicate a '67 model, but the cab's large rear window says it's at least a '68 model, since 1967 trucks had a small rear window.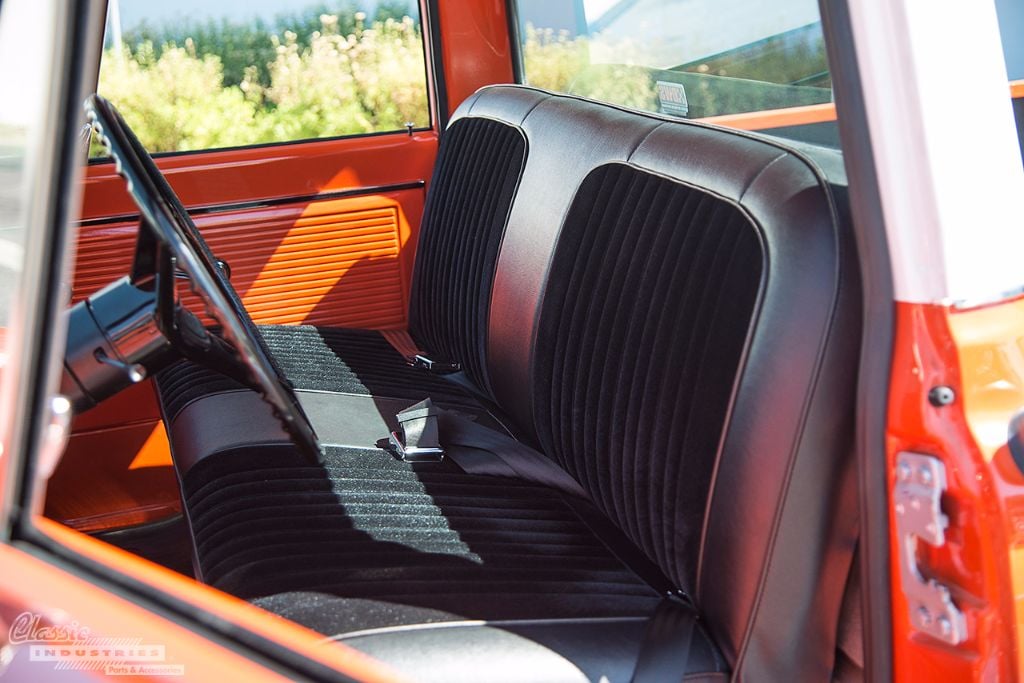 The owner of this truck — Darin Smith, of Huntington Beach, California — tells us it's actually a 1969 Chevy C10. Darin found the truck out in the California desert, and rebuilt it with a mixture of parts to achieve the look he wanted. He liked the appearance of the '68 front end, so he purchased a replacement hood, grille, and emblems for that model year. The fenders and bedsides bear no side markers, because he liked that clean appearance only found on the '67 trucks.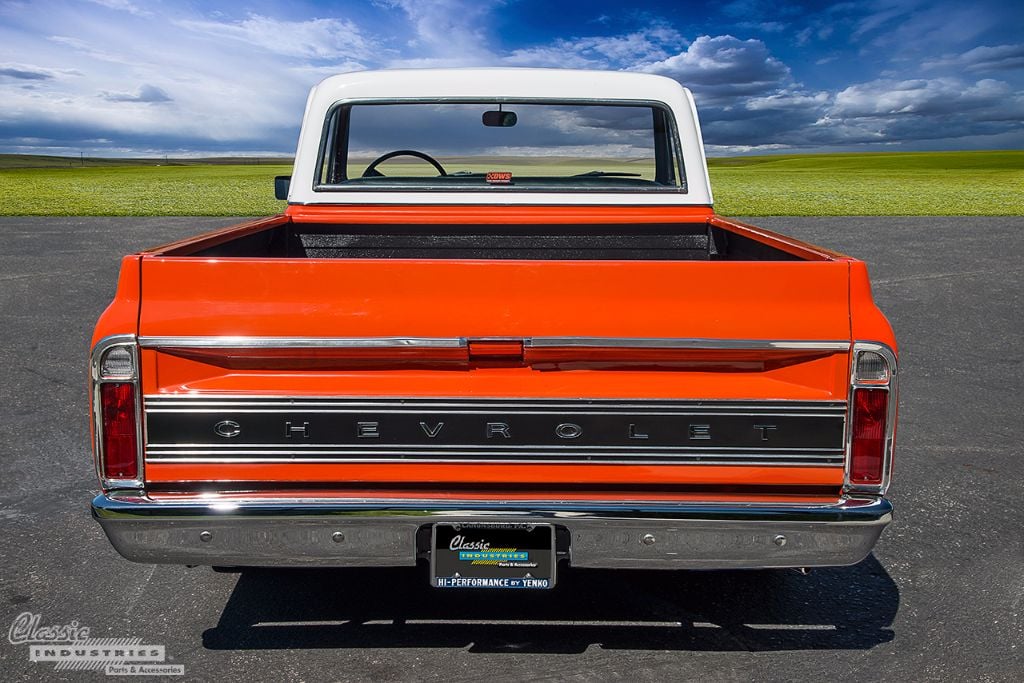 The rest of this 1969 Chevy C10 has been fully disassembled and rebuilt from the frame up. The suspension was refreshed, power disc brakes were installed, and chrome reproduction rally wheels were shod in new Cooper Cobra tires.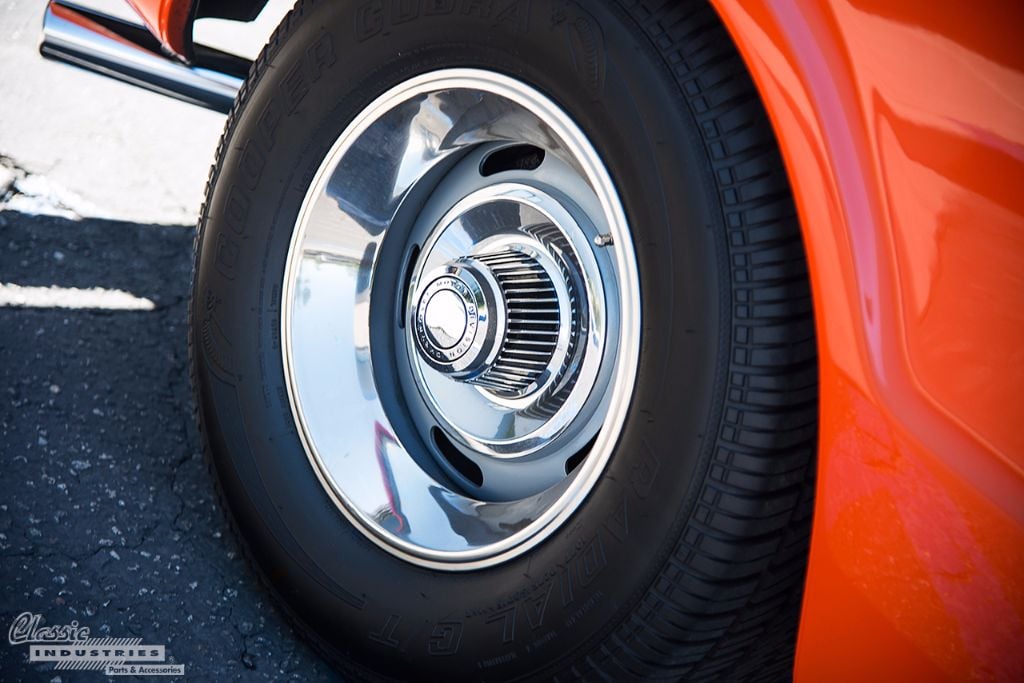 This truck's powertrain received just as much attention during the build, and also isn't exactly what you'd expect. Darin dropped in a 454ci V8, which was dyno-tested and proven to produce 450hp and 504 ft-lbs of torque at the wheels. This engine is matched with a beefed-up TH-400 automatic transmission, and sends power to a 12-bolt rear end with 3.42 gears and an Eaton posi.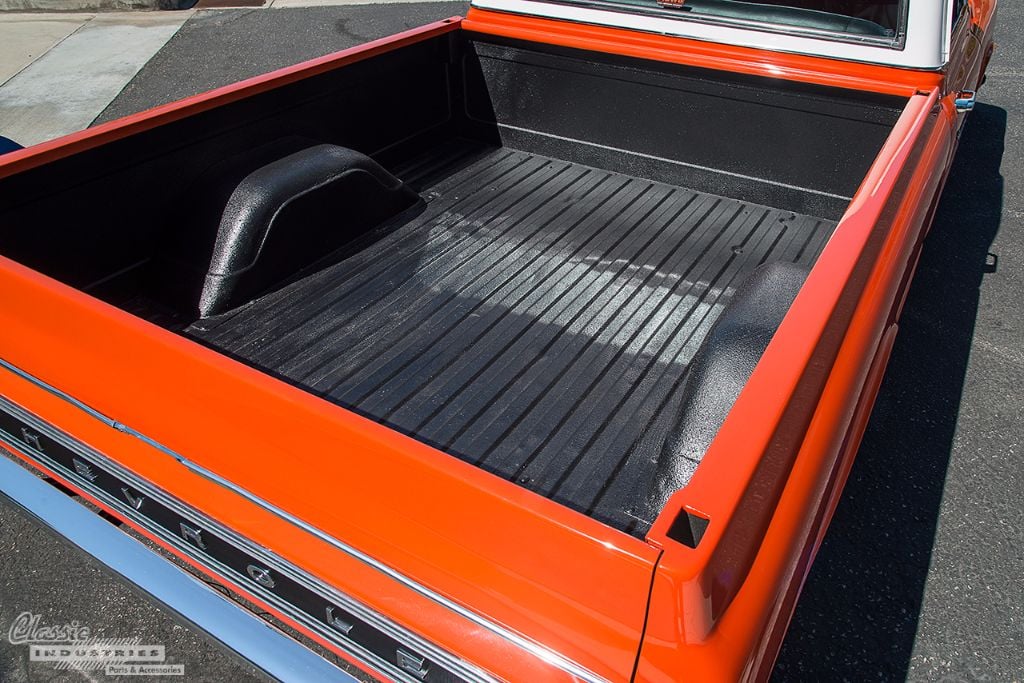 Darin says that the truck has plenty of horsepower for the streets of SoCal, and that it rides and drives beautifully with its new power steering and disc brakes. He uses it as a shop truck for his business, DWS Classics. Whenever he needs parts for his truck or another build, he stops by the Classic Industries showroom and picks them up.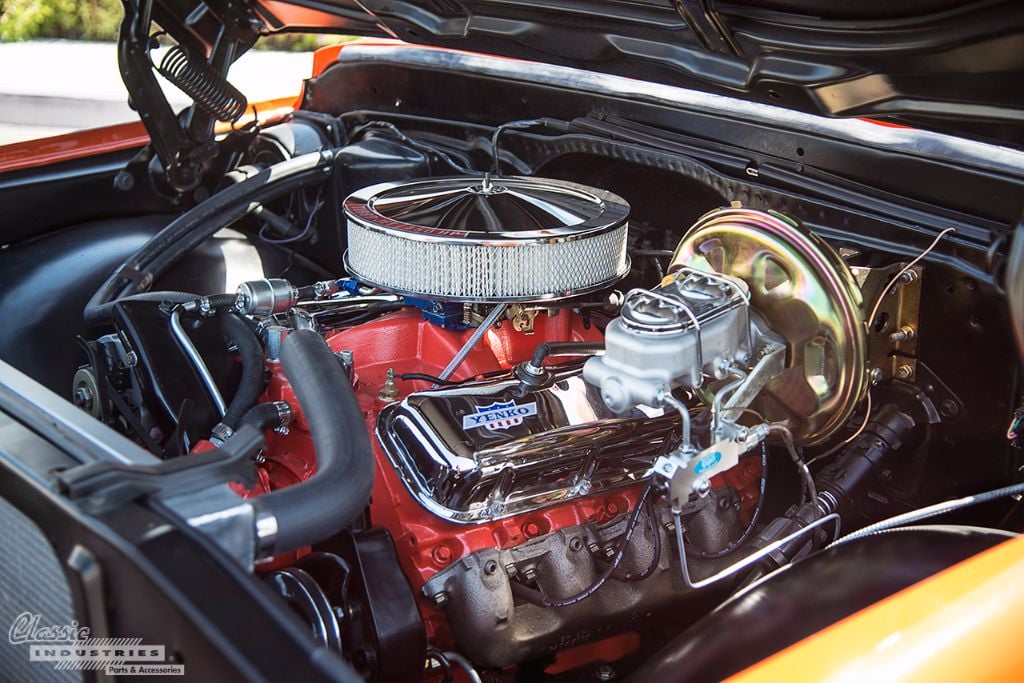 If you've got a classic Chevrolet or GMC pickup that's in desperate need of some TLC, or a project that's 99% finished and simply needs a few odds and ends, Classic Industries can help. Our full-color GM Truck parts catalog contains enough parts and accessories to build a truck from scratch, so we can certainly help with your build. Click the button below to get your free GM truck parts catalog now.