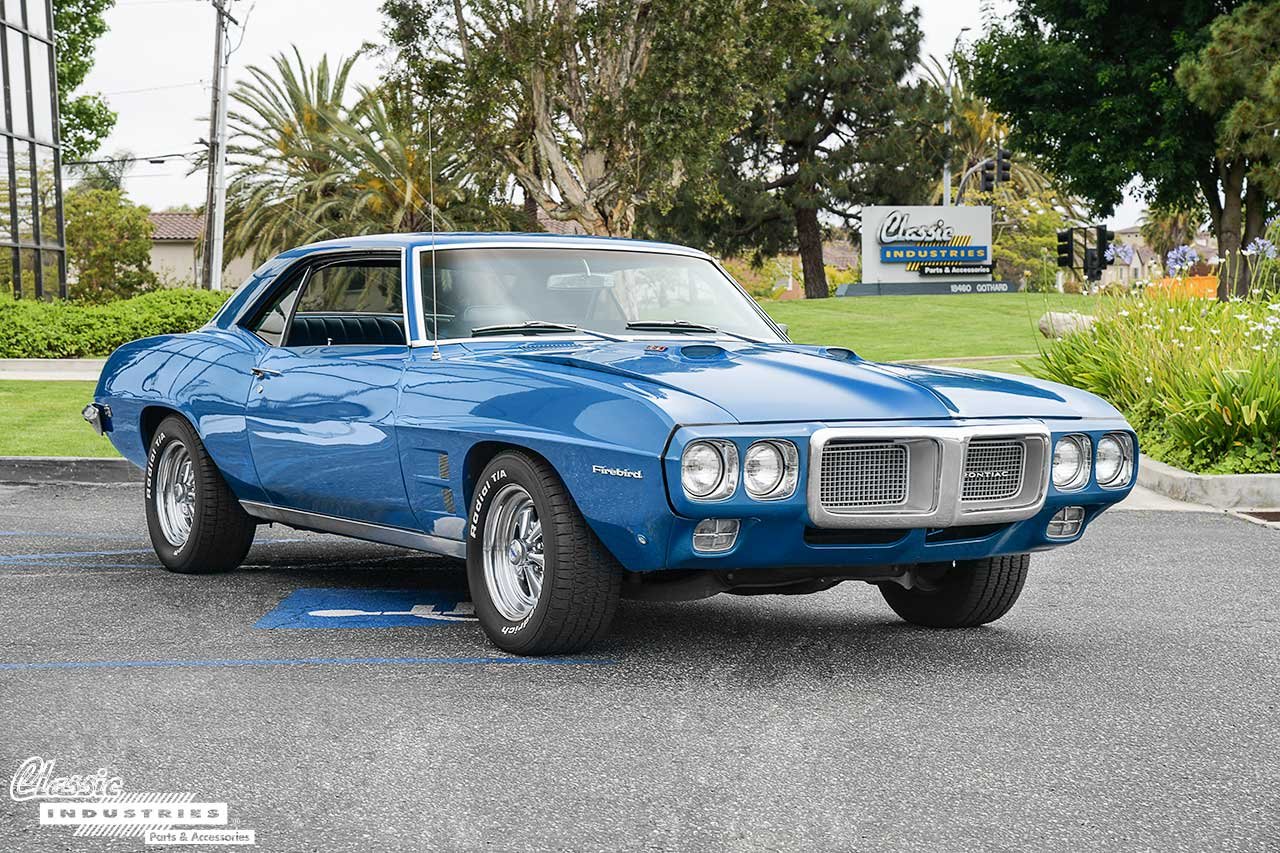 Over the course of more than eight decades, Pontiac produced a wide variety of memorable cars, but the Firebird and Trans Am might be the most memorable of all. These sporty two-door vehicles shared lineage with their GM F-body sibling, the Chevrolet Camaro, but exuded a bold style of their own. Today, we'll take a look back at five restoration projects that have made good use of the Pontiac parts found in our Classic Industries Firebird / Trans Am catalog.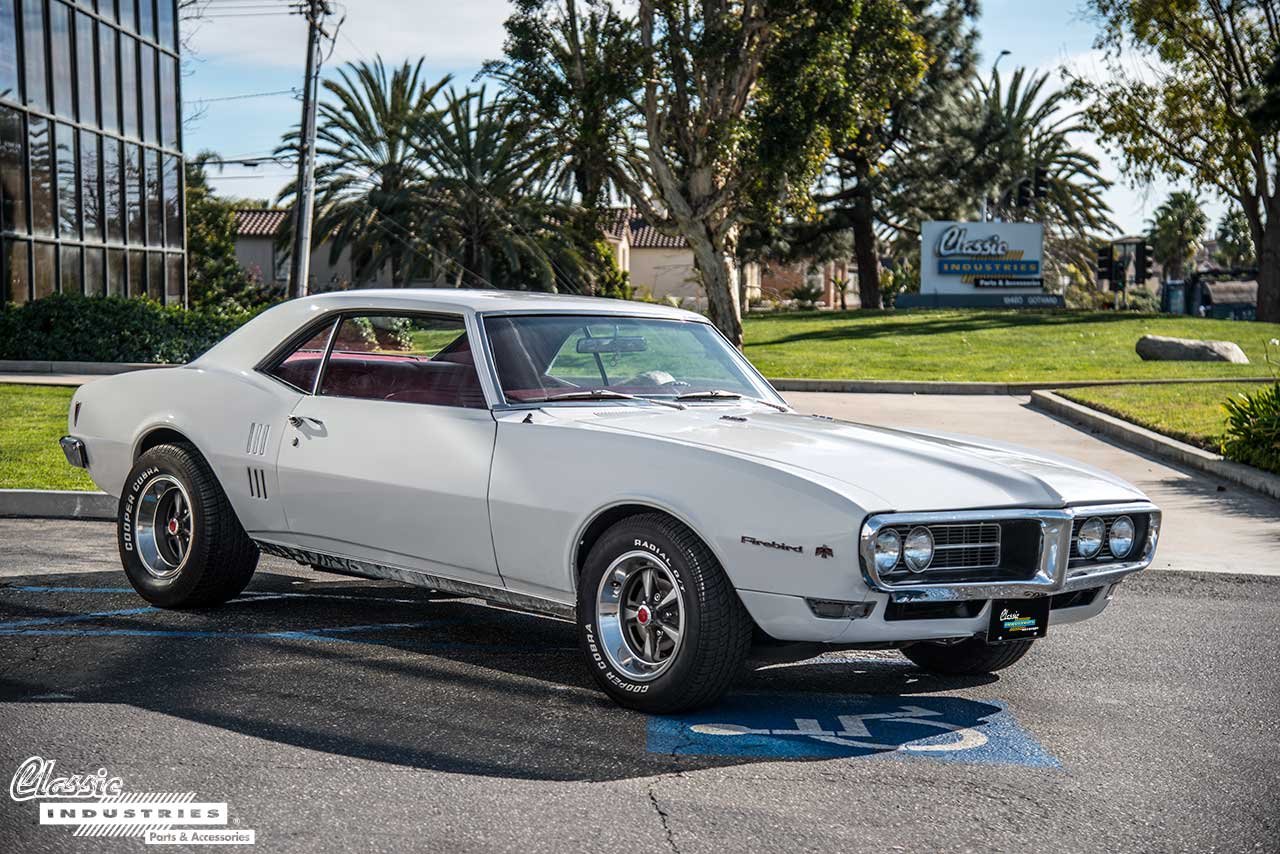 The first of these featured cars dates back to 1968, just one year after the Firebird was released. This beautifully-restored example belongs to Katina Kaliterna, of San Pedro, CA. Shortly before we snapped these photos, she took the '68 Firebird on a 700-mile road trip up the California coast. It features fresh white paint on the original-style reproduction body panels, chrome emblems and trim, Rally II wheels with wide Cooper tires, and new red vinyl upholstery. The small-block V8 has long-tube headers and a performance carburetor, among other upgrades. Click here to read the full story on Katina's 1968 Firebird.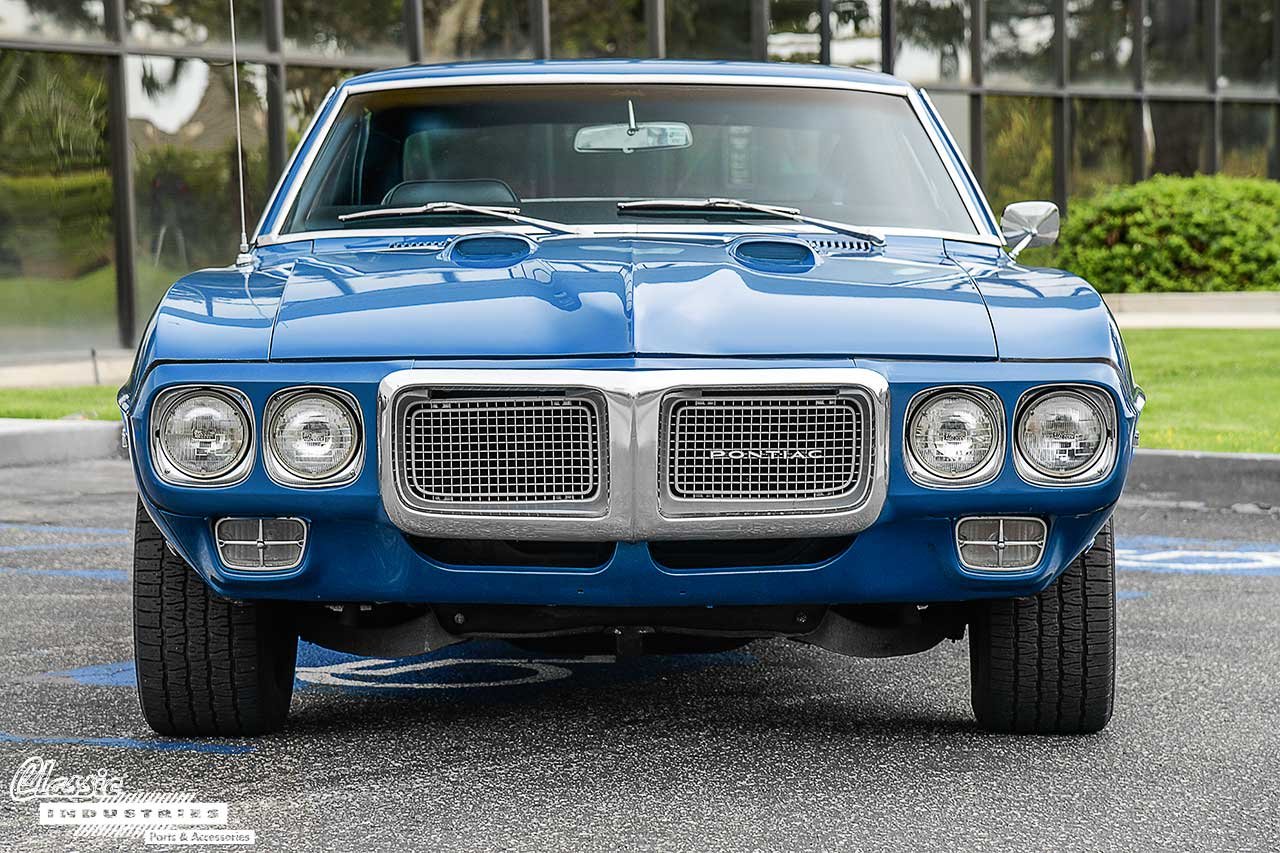 In 1969, the Firebird received a substantial facelift, with vents on the front fenders and hood, a restyled front bumper, and quad headlamps with individual chrome bezels. This model year marked the end of the first generation of the Firebird, as well as the first year for the new Trans Am performance package. This blue 1969 Firebird belongs to Paul Scottberg, and features four-wheel disc brakes, Cragar wheels, new lighting and trim, and many other Pontiac parts from our catalog. Click here to read more about Paul's 1969 Firebird.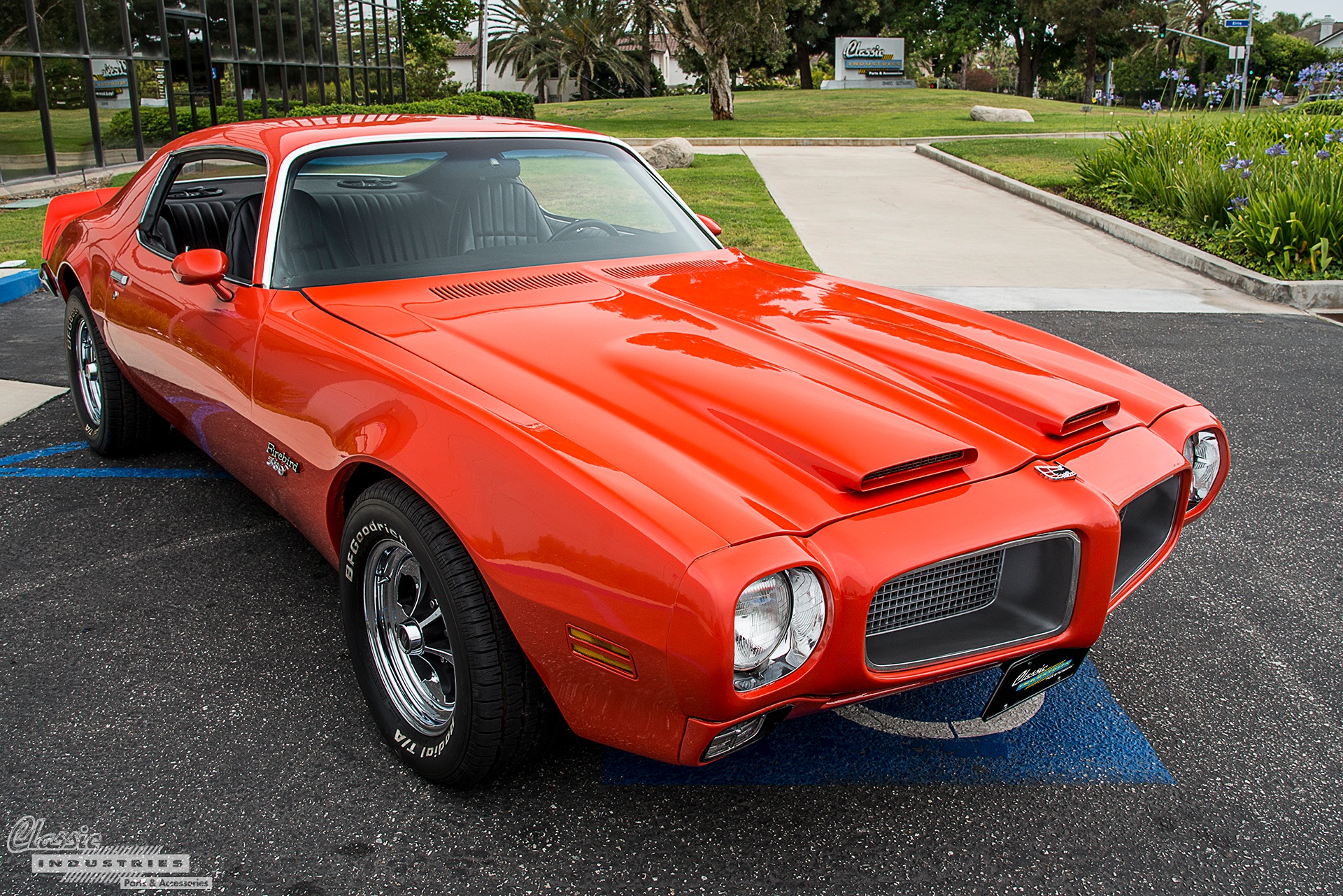 For the 1970 model year, the Firebird transitioned to the second-generation F-body platform, with a look that's arguably even more muscular than previous years. The owner, Armando Benitez, says that this car is number 215 of the second-gen production run, so it's one of the first cars to be produced that year in this body style. It features a Formula-style hood, three-piece rear spoiler, and new emblems, lighting, grilles, glass, and trim. It rides on a set of reproduction Rally II wheels from the Pontiac parts catalog. For more about Armando's 1970 Firebird, read our previous article here.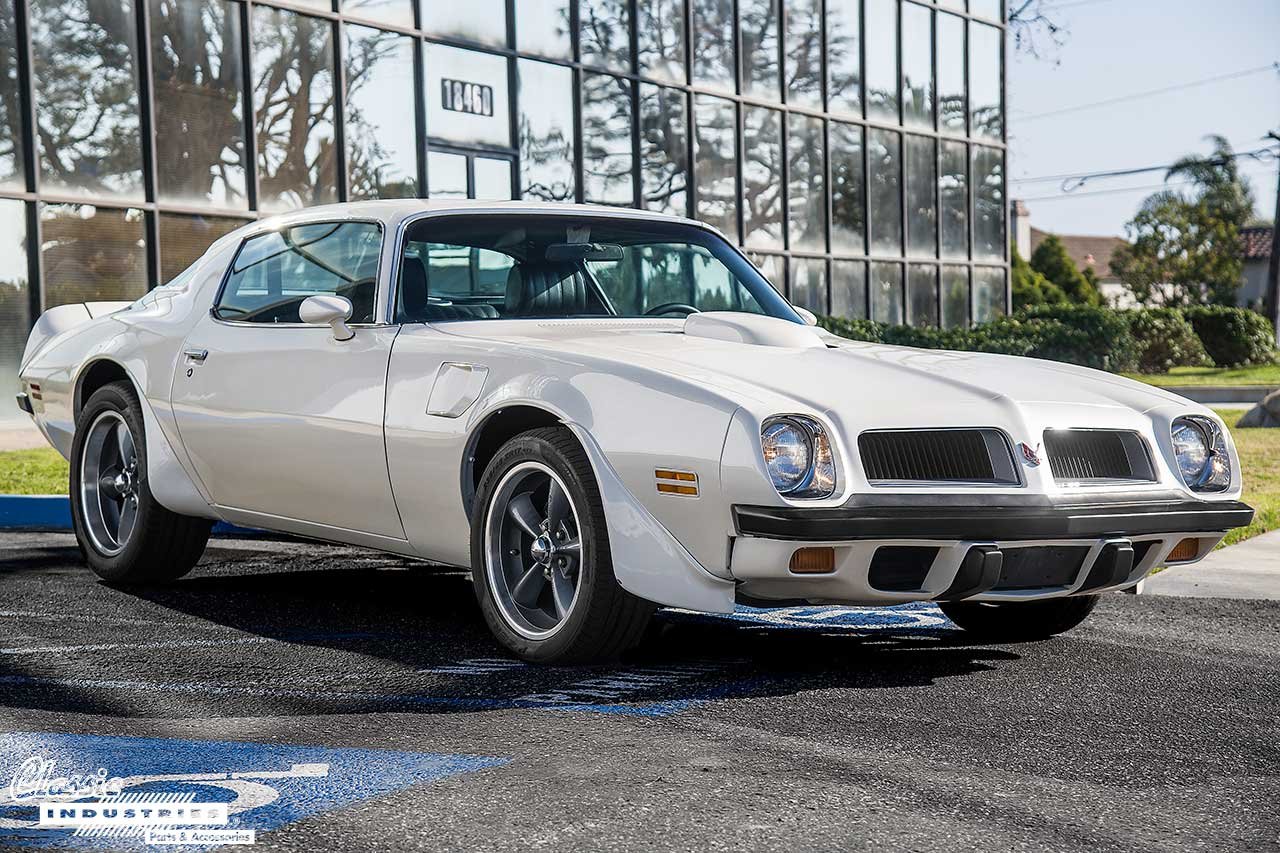 When Jim Spears pulled up to our Retail Showroom in his 1975 Trans Am, we immediately took an interest in it. But despite its beautifully-restored exterior and interior, this Pontiac's story might be the most interesting thing about it. Jim originally bought it for $1800, was eventually forced to sell it, and may years later, he was reunited with his '75 Trans Am. After a bumper-to-bumper restoration, it looks good as new again. Read the full story about Jim's Trans Am here.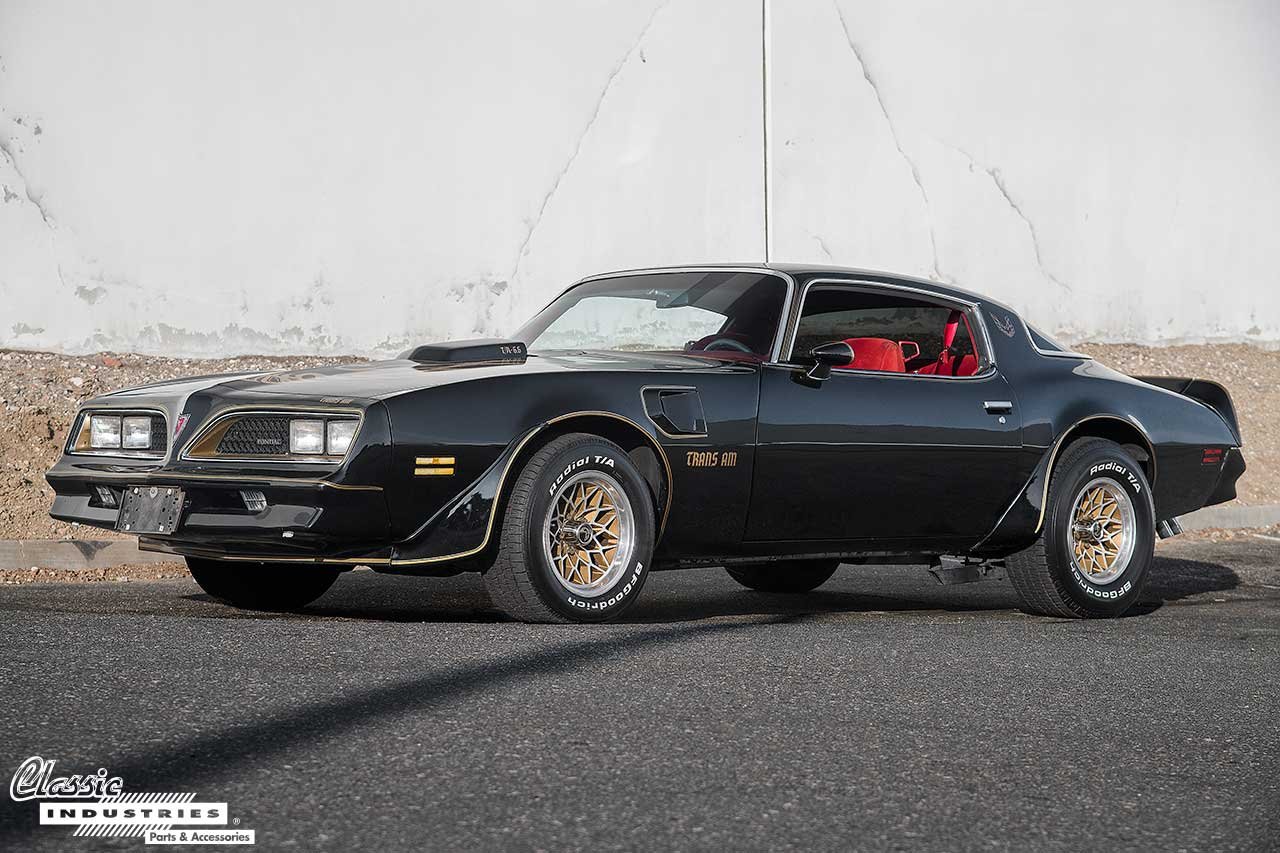 It's almost impossible to bring up the Trans Am without mentioning the black and gold Special Edition that was made famous by the film "Smokey and the Bandit." All-original Trans Am Special Edition cars are increasingly valuable today, so some customers have modified standard Trans Ams to replicate the look of this package. A Classic Industries customer named Florian built this '78 Trans Am hardtop with smooth black paint, gold pinstripes and decals, and gold snowflake wheels. However, he restored the interior with red upholstery and silver accents, resulting in a cool look that's unique to this build. You can read more about the Pontiac parts used in this resto-mod build here.
If you own a classic Firebird or Trans Am, you'll definitely want to pick up a copy of our Pontiac parts catalog to see all the restoration and performance items that are currently available. Click the button below to get your free full-color Pontiac Firebird / Trans Am catalog.