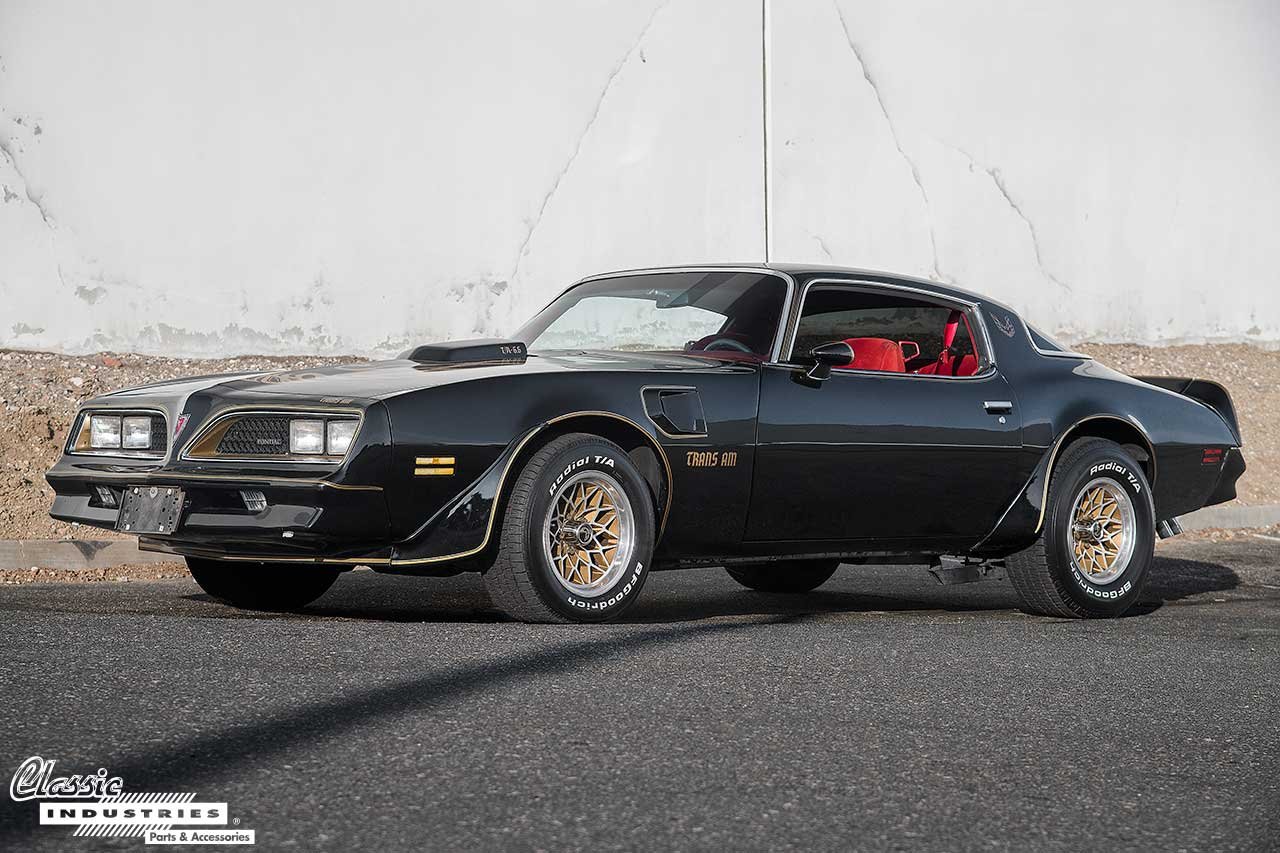 In 1977, the film "Smokey and the Bandit" hit the silver screen and took the automotive world by storm. The black and gold Trans Am Special Edition driven by Burt Reynolds quickly became one of the most iconic movie cars of all time, and inspired countless Americans to head to their local Pontiac dealers. Sales for the Trans Am skyrocketed after the film's debut. Even today, this increased demand has caused true Special Edition cars to maintain higher value. However, the availability of reproduction parts has enabled Firebird and Trans Am owners to create their own more-affordable tribute builds, such as the example seen here.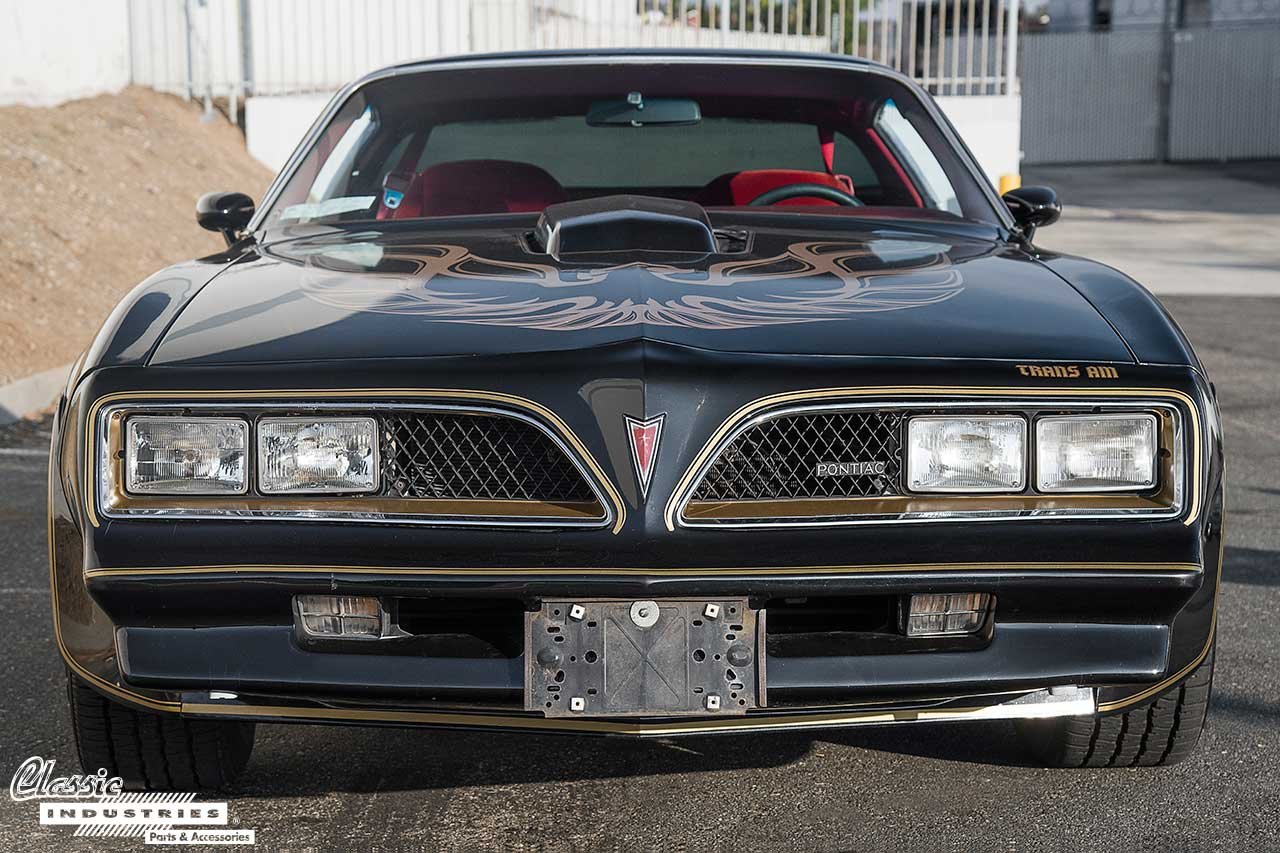 This 1978 Trans Am belongs to a Classic Industries customer named Florian, from Anaheim, California. He restored and modified his Trans Am to resemble a Special Edition car, while maintaining some non-S.E. parts to fit his personal preference. The first hint of this is the roof, since this car has a hardtop. The Special Edition was available on hardtop models in 1977 under option code Y81, but in 1978 most (or possibly all) S.E. cars came with T-tops from Hurst or Fisher.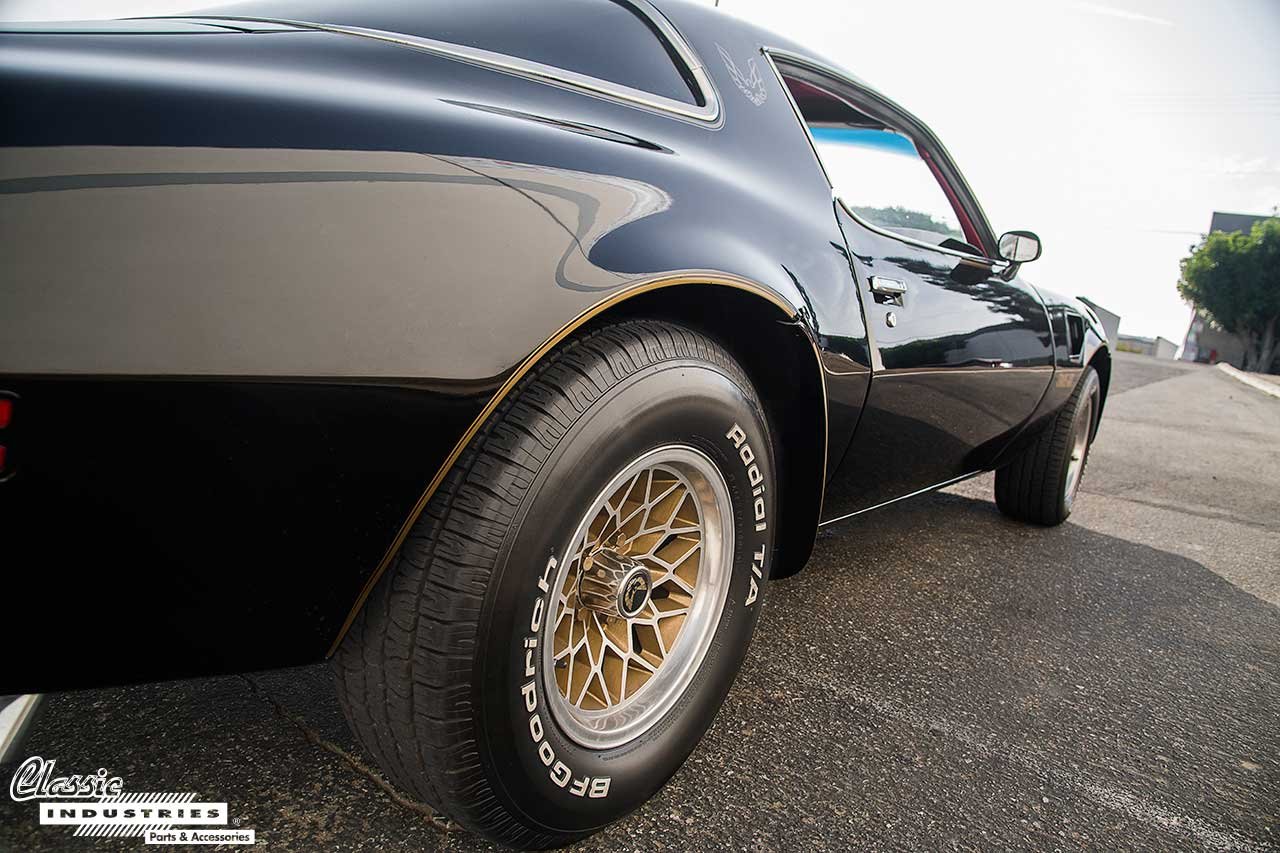 The car's body panels feature a fresh coat of smooth black paint and the appropriate gold pinstripes and decals to match the Special Edition package. Florian also installed gold snowflake wheels wrapped in BF Goodrich Radial T/A tires.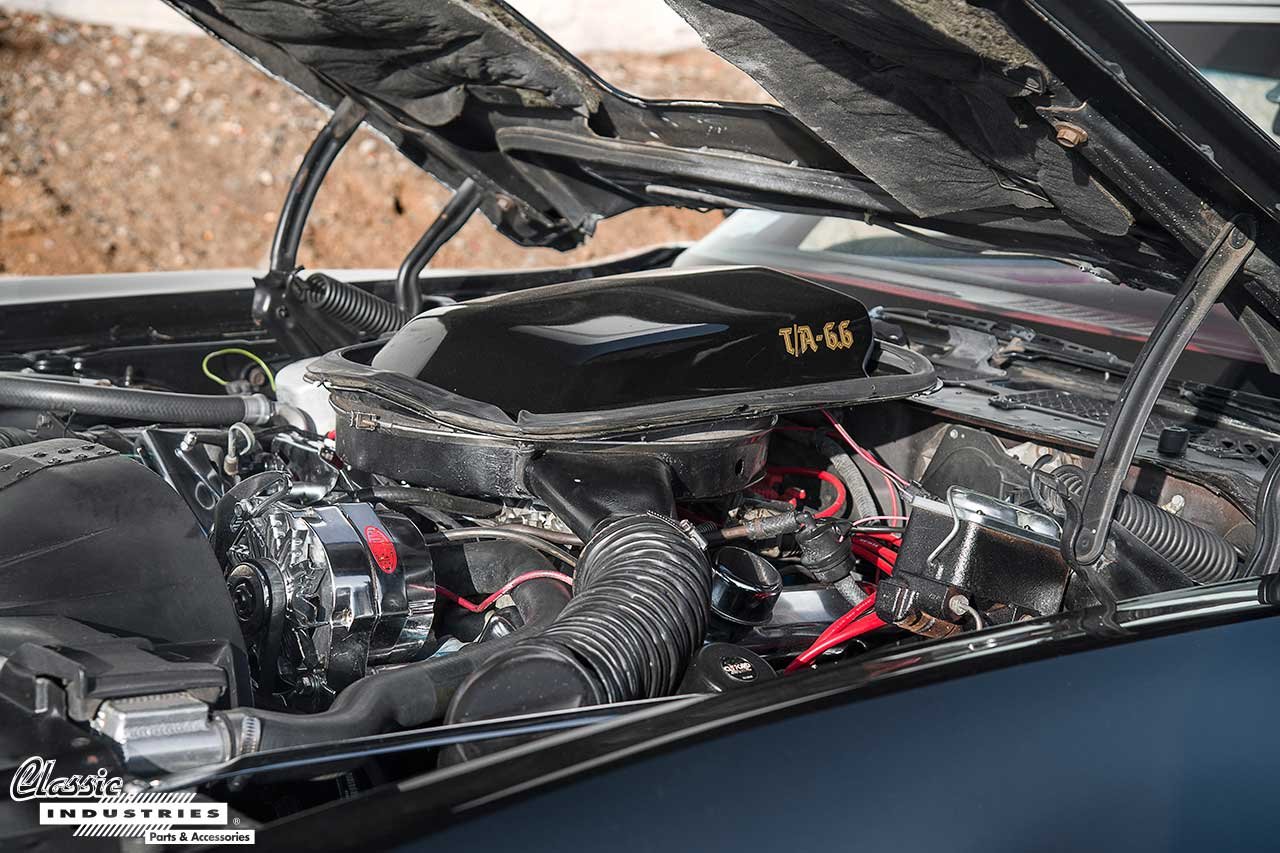 The Shaker hood scoop is labeled with a gold "T/A 6.6" decal, and perched atop the air cleaner for this potent V8 engine. Florian has refreshed the engine to keep it running smoothly and reliably.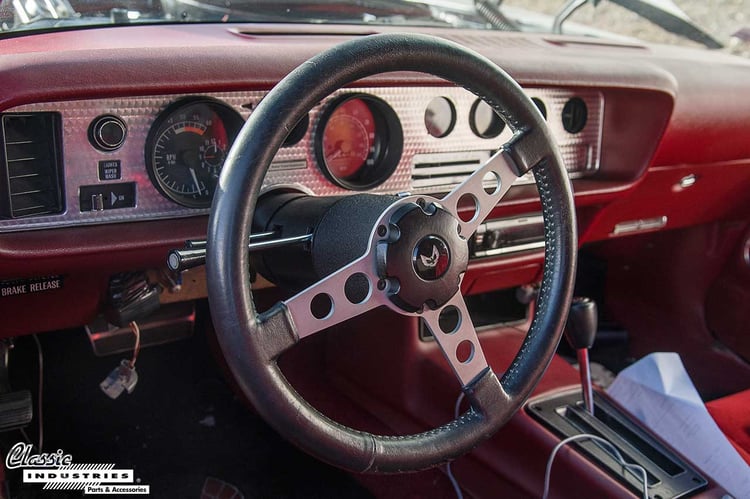 The Trans Am's interior features red upholstery, dash pad, center console, and door panels. It also has the standard silver dash bezel and steering wheel, as opposed to the gold parts present on the Special Edition. Florian liked how these colors contrast nicely against the black exterior.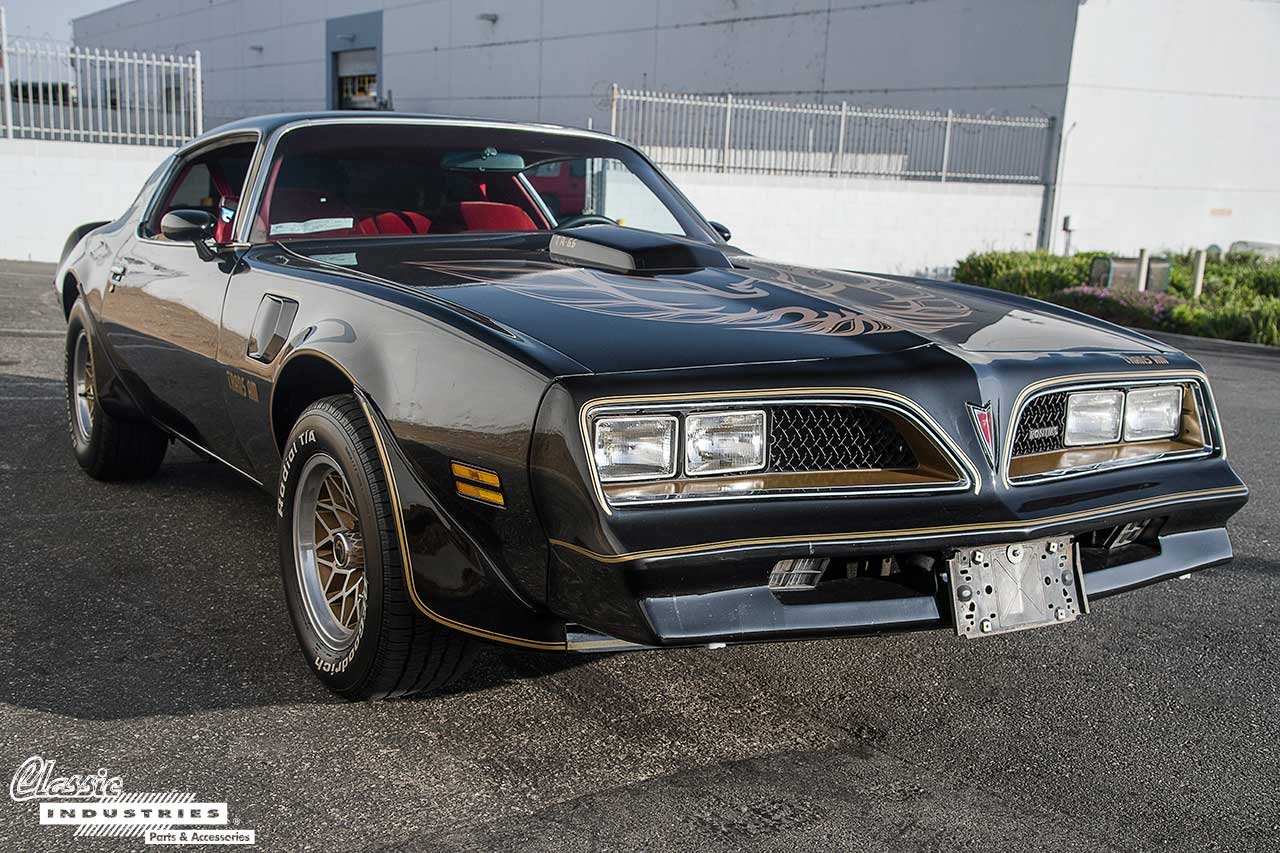 This 1978 Trans Am tribute build has much of the style and road presence of a Special Edition, but at a more-affordable price. Its blend of standard and S.E. parts also creates a unique look that Florian enjoys as he cruises the California highways.
If you own a classic Pontiac Firebird or Trans Am, the Classic Industries restoration parts catalog has the items you need to restore, rebuild, or modify it to fit your taste. Click the button below to get your free full-color Firebird/Trans Am restoration parts catalog.