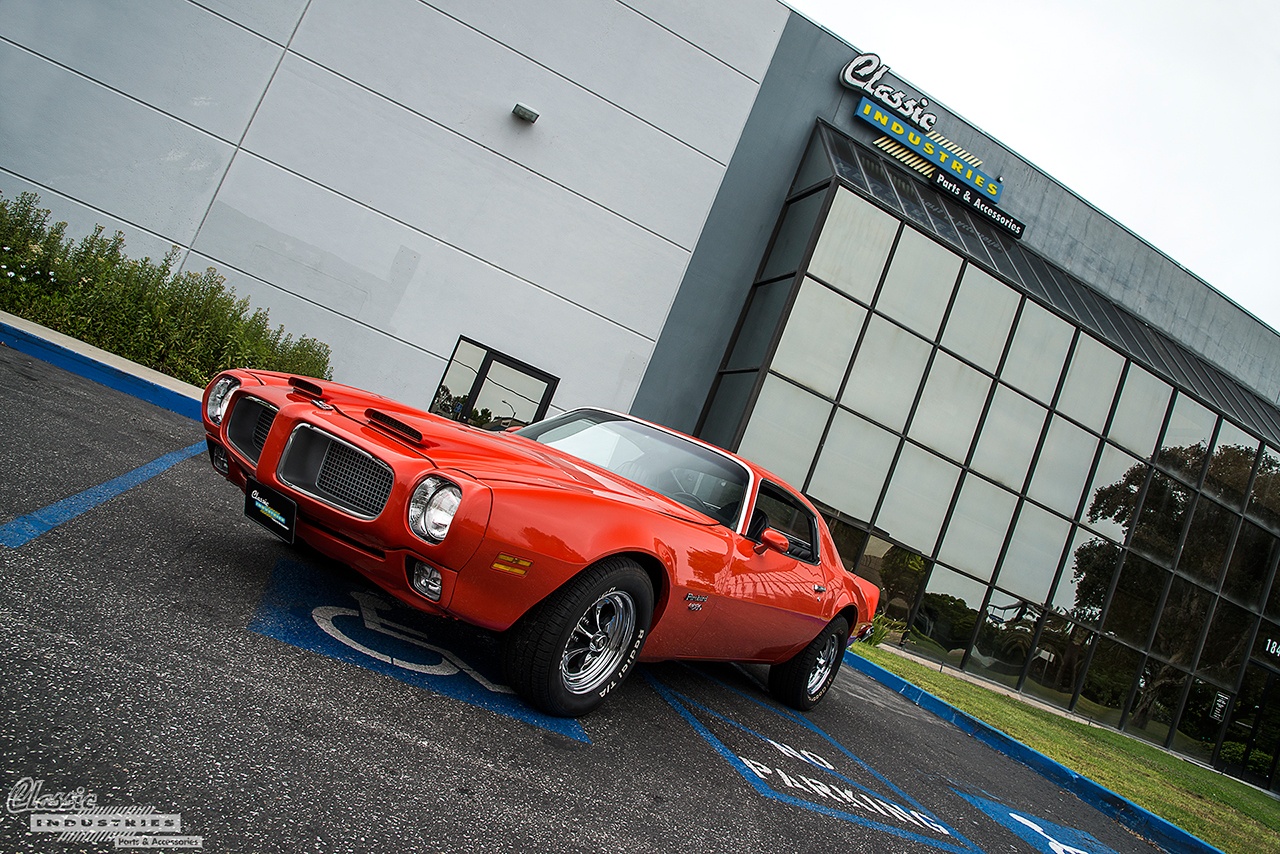 As production of the groundbreaking first-generation Pontiac Firebird wrapped up after three successful years, GM would continue to sell the original F-body cars throughout 1969 and into the earlier months of 1970. Then, partway through the year, the automaker introduced the second-generation Firebird. As a result, some would call this new car a "1970 1/2" model.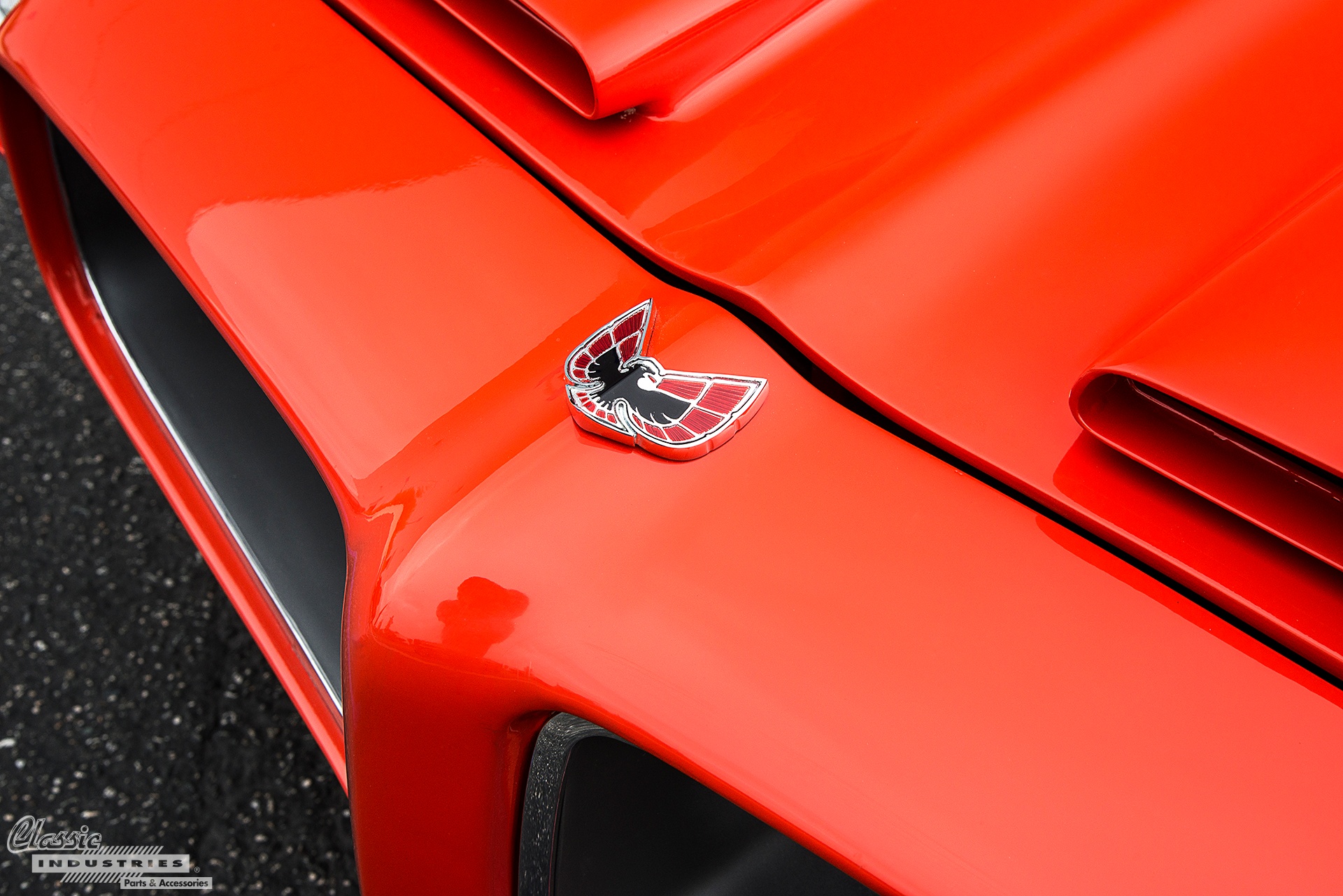 The 1970 Pontiac Firebird seen here belongs to Armando Benitez, of Ontario, California. It fits into the late-1970 early-second-gen category, along with roughly 18,800 other base second-gen Firebirds produced that year. Specifically, Armando tells us that this is car number 215, making it an extremely early-production example.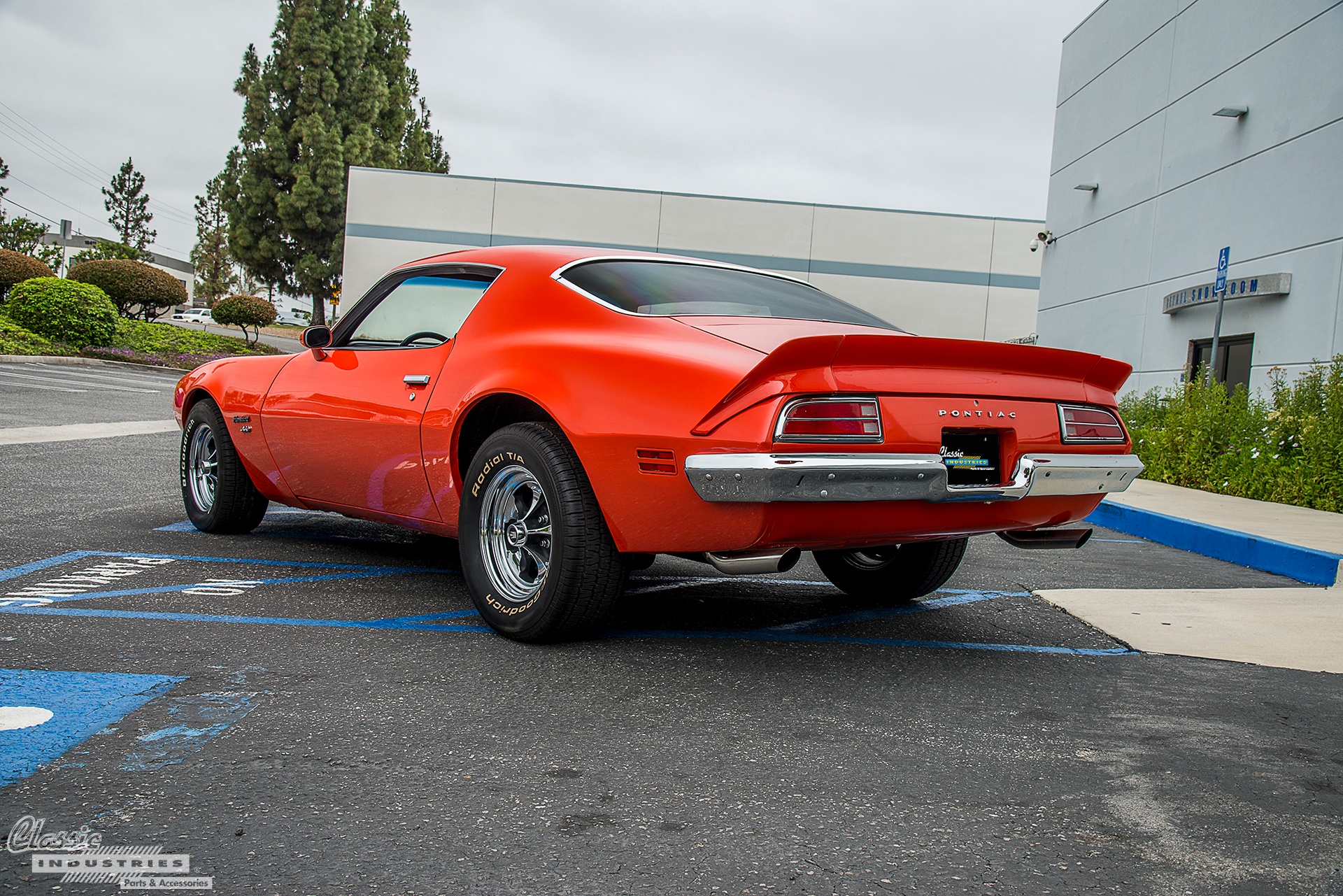 Armando's car has been fully restored using a long list of parts from the Classic Industries Firebird catalog. It wears a fresh coat of paint, a Formula-style hood, and a three-piece rear spoiler. New emblems, lighting, grilles, glass, and trim keep the exterior looking factory-fresh. Armando also bolted on a set of reproduction Rally II wheels wrapped in BF Goodrich Radial T/A tires.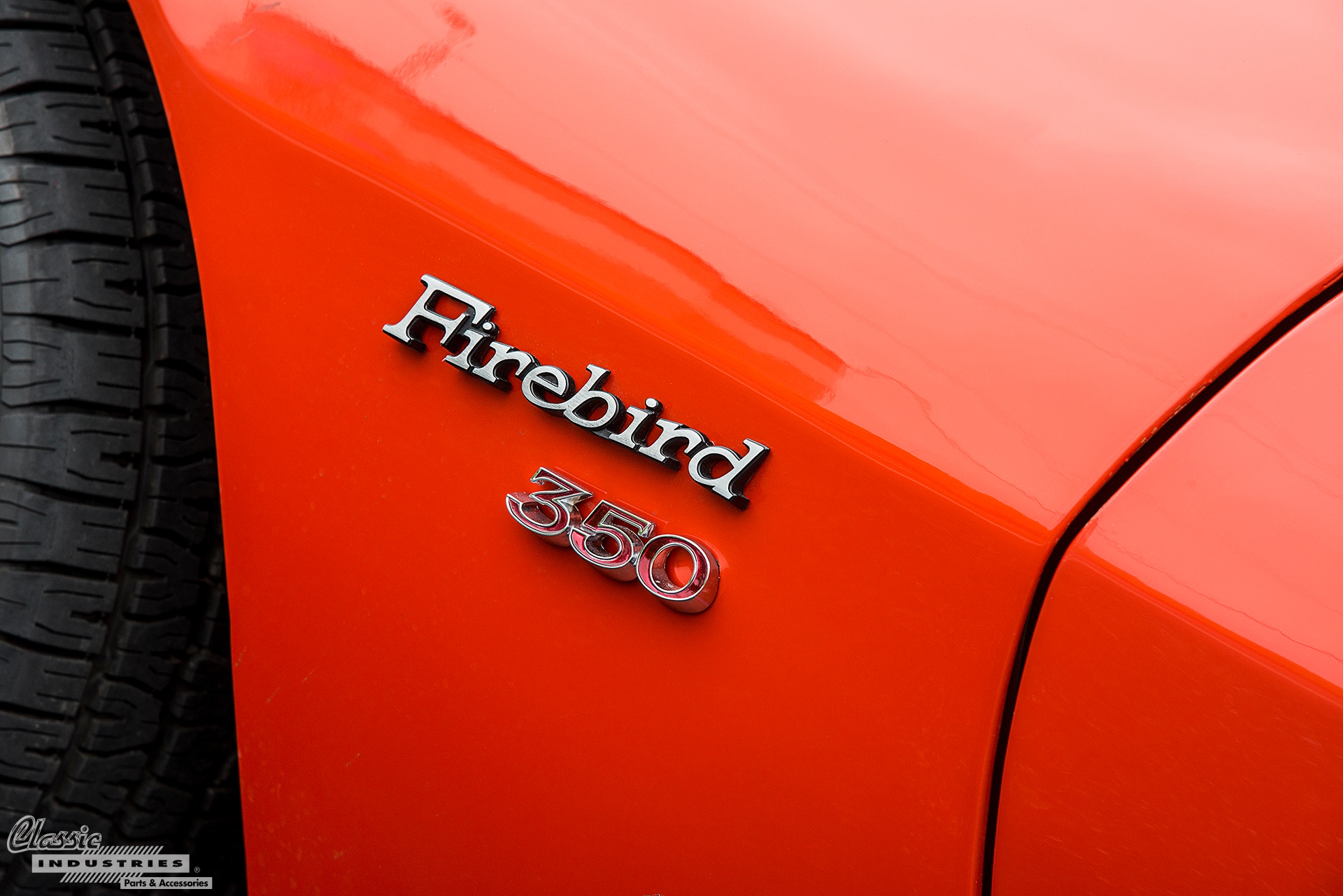 This Firebird was originally optioned with a 350ci V8 engine and automatic transmission, and it still retains that spec today. However, Armando upgraded many of the other parts, including the carburetor, ignition system, exhaust, and cooling. A chrome air cleaner and valve covers under the hood create a show-ready appearance.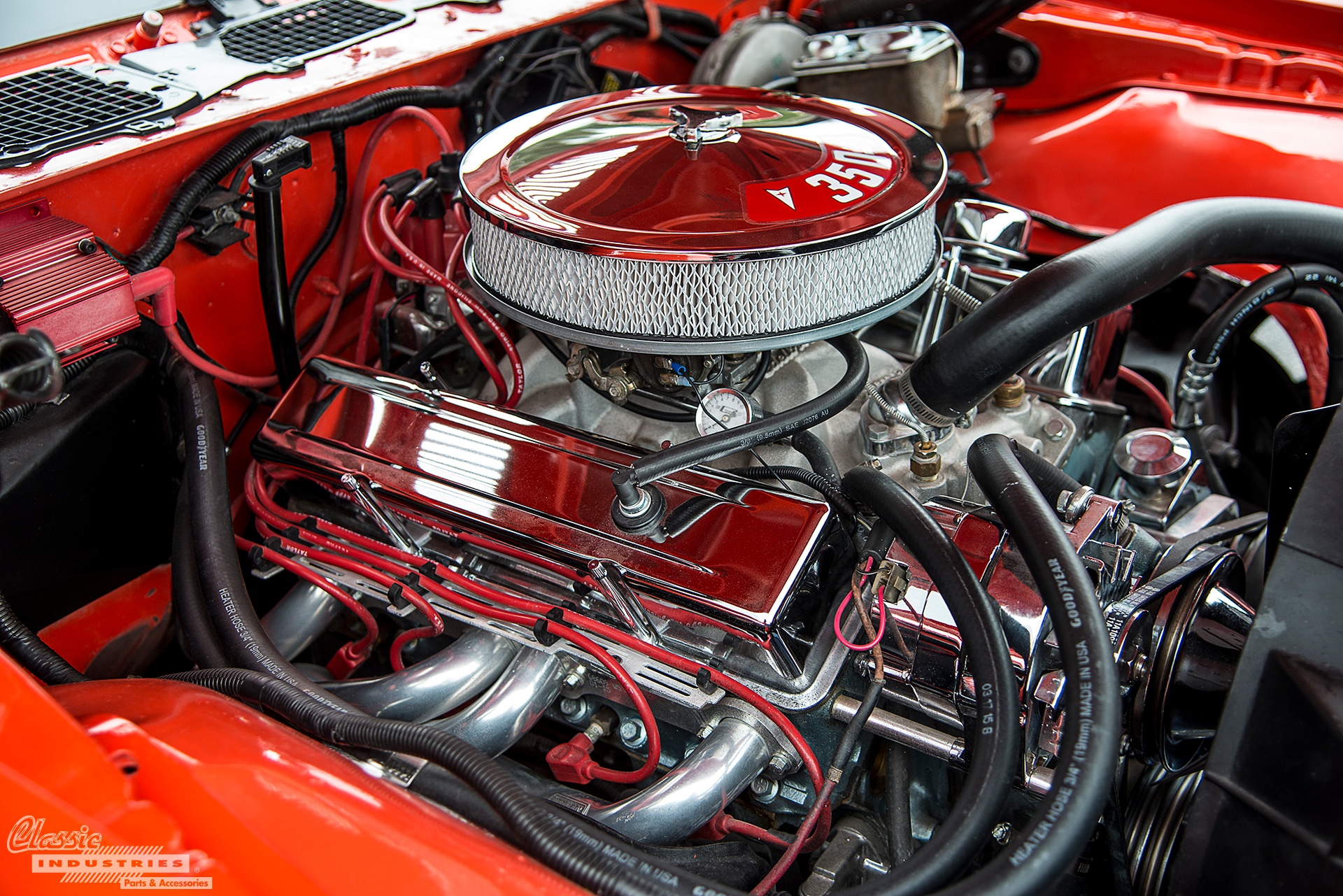 Armando gets a kick out of his 1970 Firebird every time he gets behind the wheel. When he needs parts, he drops by the Classic Industries Retail Showroom or refers to our web site to find what he's looking for.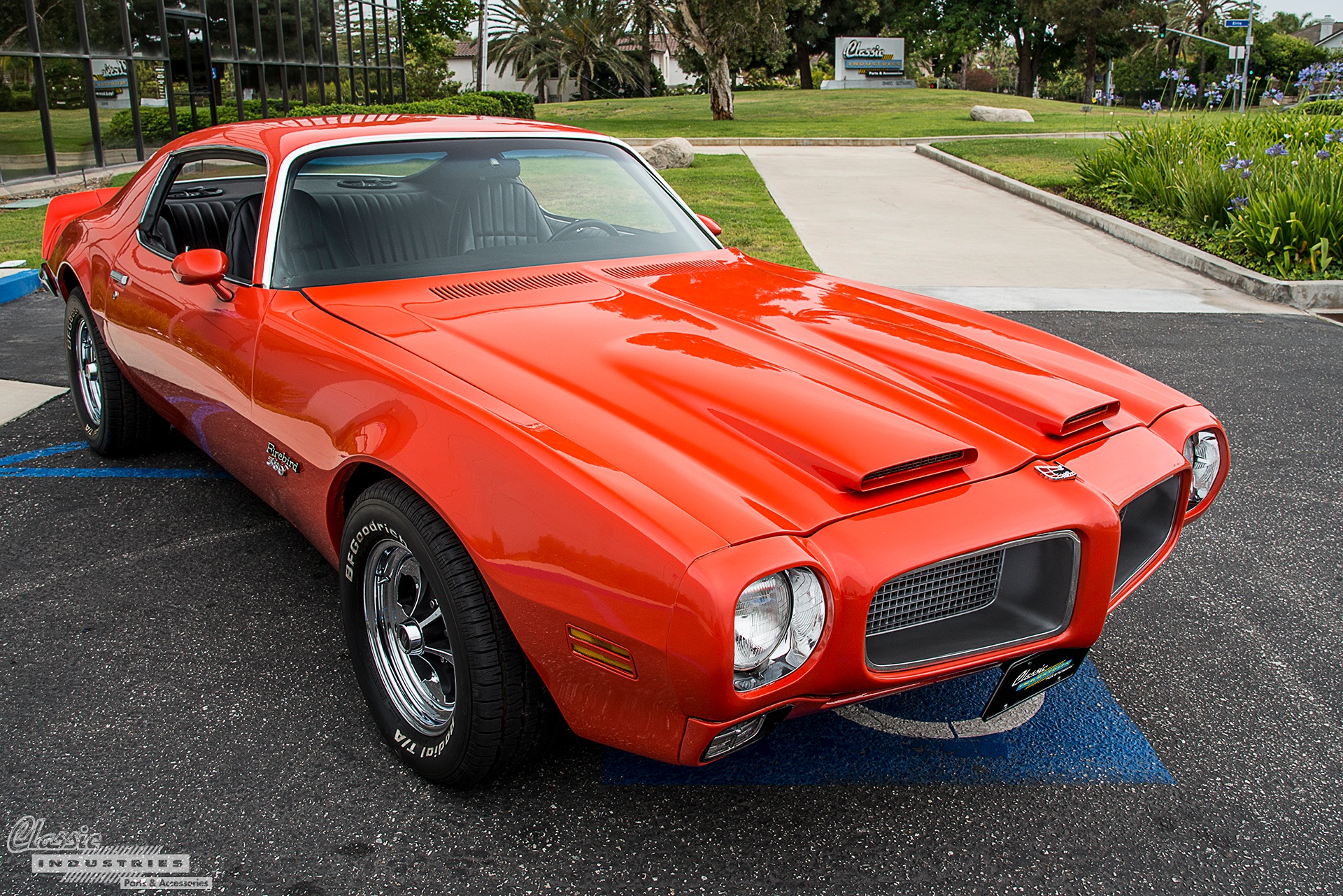 If you own a Firebird or Trans Am, no matter what model year or generation, Classic Industries offers a huge selection of parts and accessories to fit it. Click the button below to get a free full-color Firebird/Trans Am restoration parts catalog.