The classic Camaro is an American icon on wheels. Since its launch in 1967, this vehicle from Chevrolet has had a lasting impact on the automotive industry and the hearts of car enthusiasts around the world. As a result, it's no surprise that so many people have chosen to restore them to factory condition, or modify them into hot rods for the street, track, or drag strip. Classic Industries has been supporting Camaro fans by providing hard-to-find parts for these vehicles since 1976. Today, we'll take a look back at some of the many awesome classic Camaro builds we have photographed at our California headquarters over the years.
The beginning seems like a good place to start, so the first car on our list is the 1967 Camaro SS pictured above. Its owner, Graeme Chapman, told us that it underwent a full rotisserie restoration in addition to the lowered suspension, custom two-tone paint, and matching black, silver, and red interior upholstery he added. Click here for the full story about this '67 Camaro.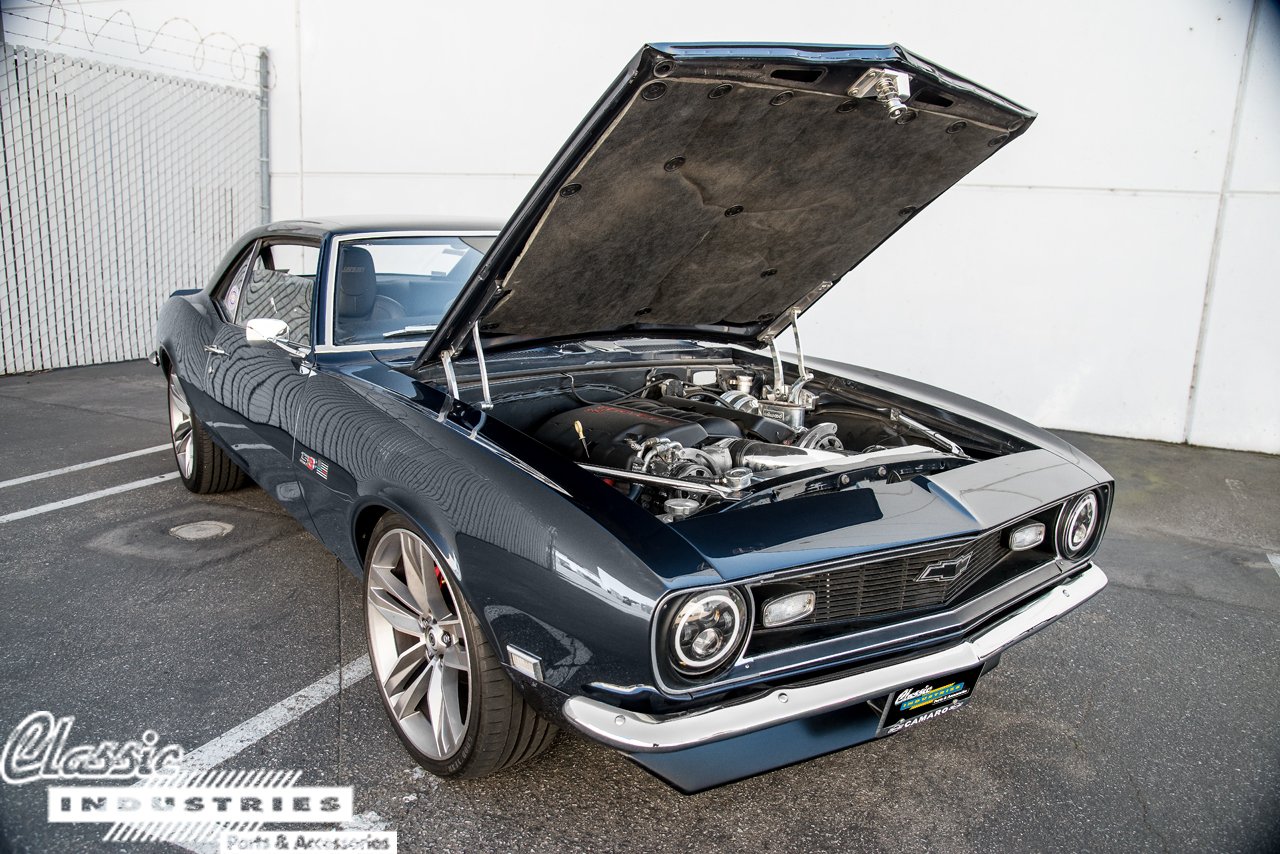 Next on our classic Camaro list is Ryan Duncan's '68, which features some more substantial modifications. The most obvious is the Corvette LS3 engine under the hood. This car also has sixth-gen Camaro wheels and black leather bucket seats, as well as stealthy Shadow Gray paint on the body panels. Click here to read more about Ryan's 1968 Camaro build.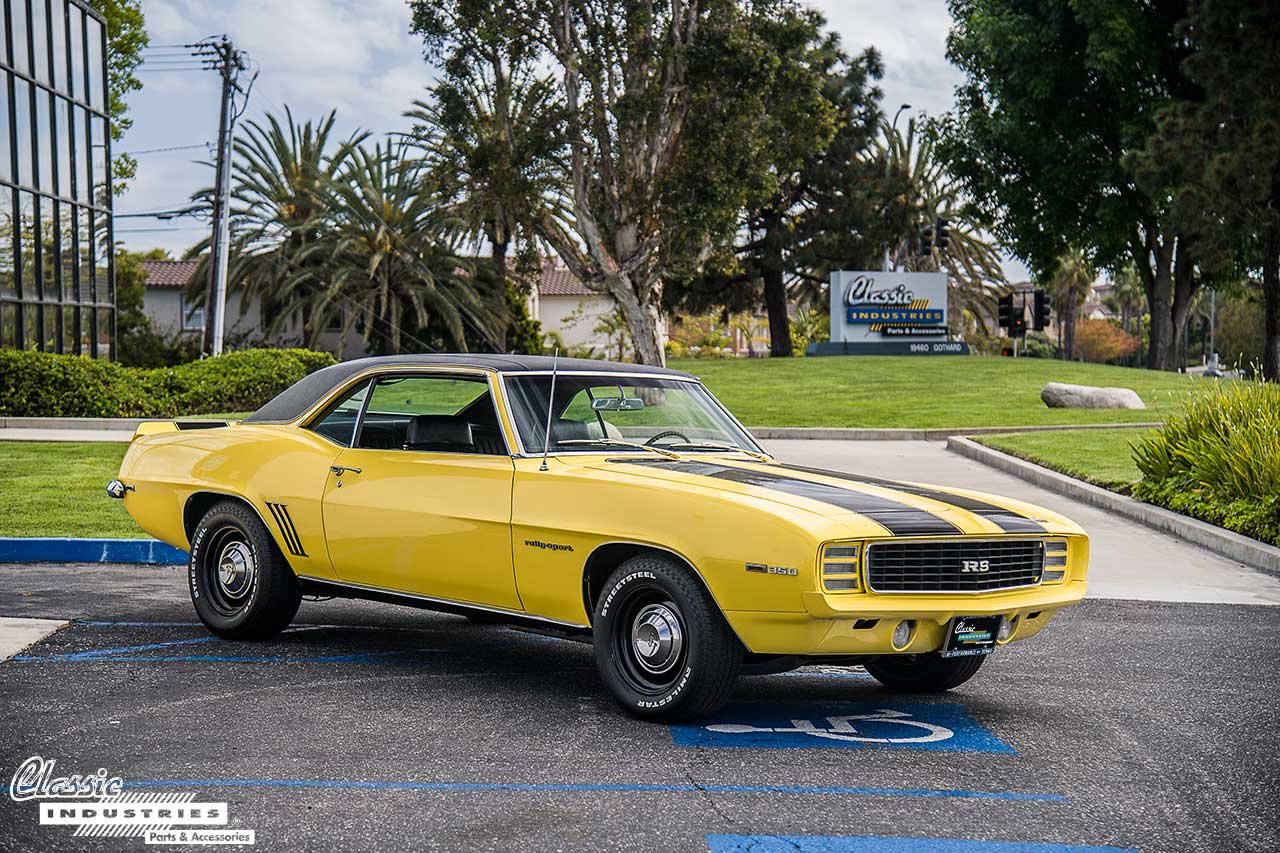 If original-style restoration is more your style, this 1969 Camaro RS should be right up your alley. It was restored by a local shop, DWS Classics, for the original owner, a woman who bought it brand new back in 1969. Every inch of the car was rebuilt to original specifications, from the numbers-matching 350ci V8 to the original-style emblems and decals. You can read the full story here.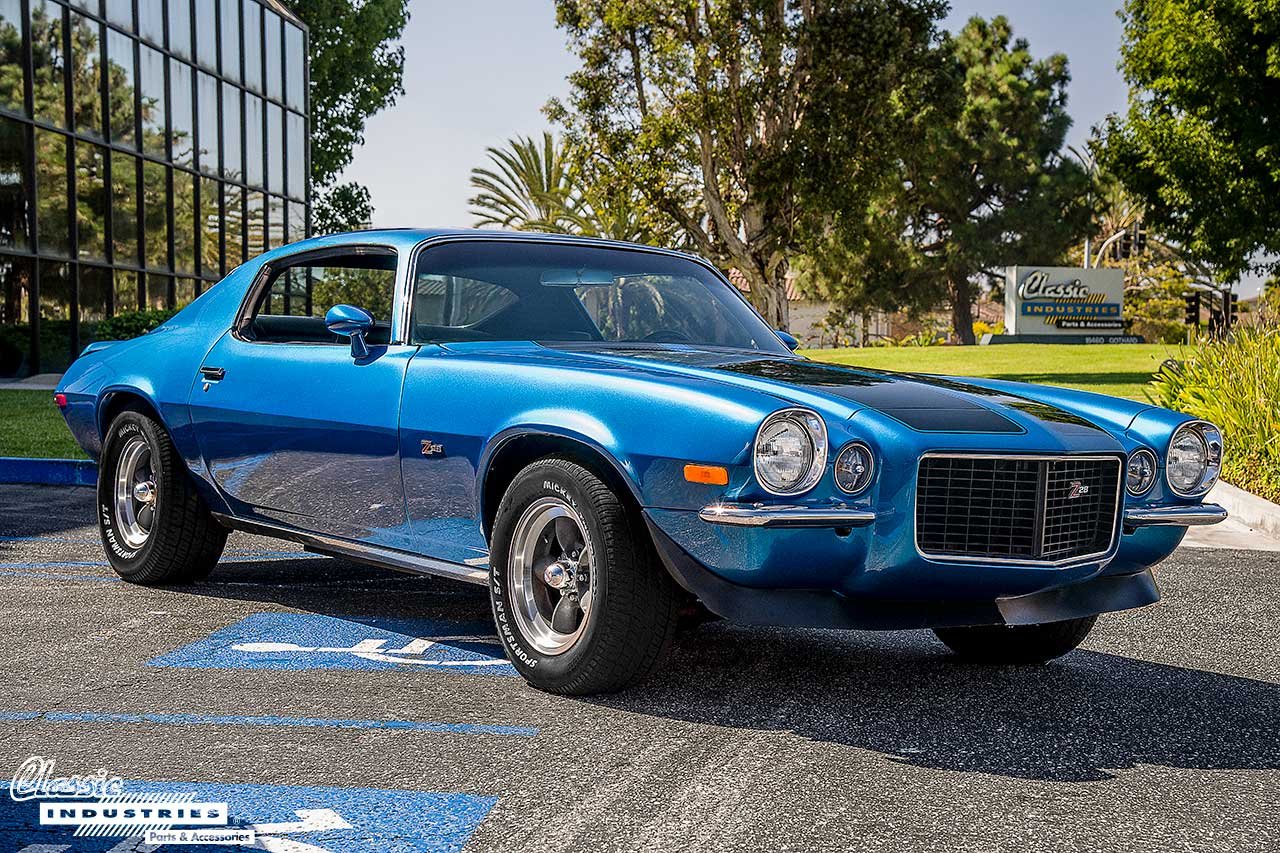 1970 marked the first year of the second generation of the classic Camaro. This blue '70 Camaro Z28 belongs to Angelo Corello, and is a stunning example of the second-gen body style. The sparkling blue metallic paint, black racing stripes, Z28 emblems, and famous split bumper front end combine to form a gorgeous ride. Click here to see more of this 1970 Camaro.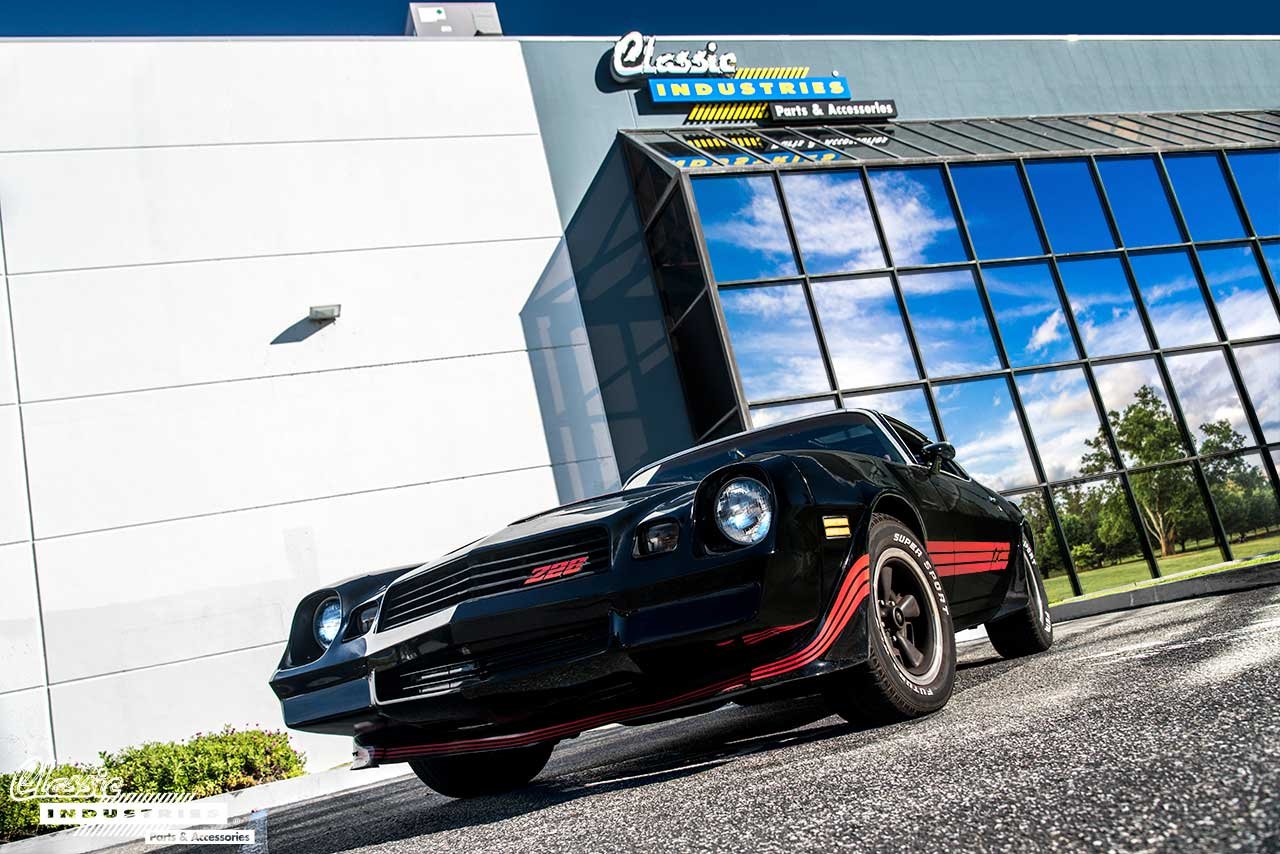 Fast-forward a decade, and the second-generation Camaro was still going strong. Although emissions restrictions and fuel economy concerns had reduced power output by the later years of the second-gen, that power could easily be added back to the 350ci V8 with the aid of performance parts. Local high school student Tyler Baird picked up this 1980 Z28 as an affordable project, and added performance parts and an upgraded automatic transmission. Bright red graphics accent the sleek black paint. For more info on this classic Camaro restoration, click here.
We've barely scratched the surface with these five classic Camaro builds, and they're just a small sample of the cool projects that customers have completed using our restoration parts. There are dozens of great builds that can be seen on our blog, as well as our Facebook page and Instagram page. But the most important classic car build of all is the one that's in your garage right now. Click the button below to get a free Camaro parts catalog, and see how Classic Industries can help you.