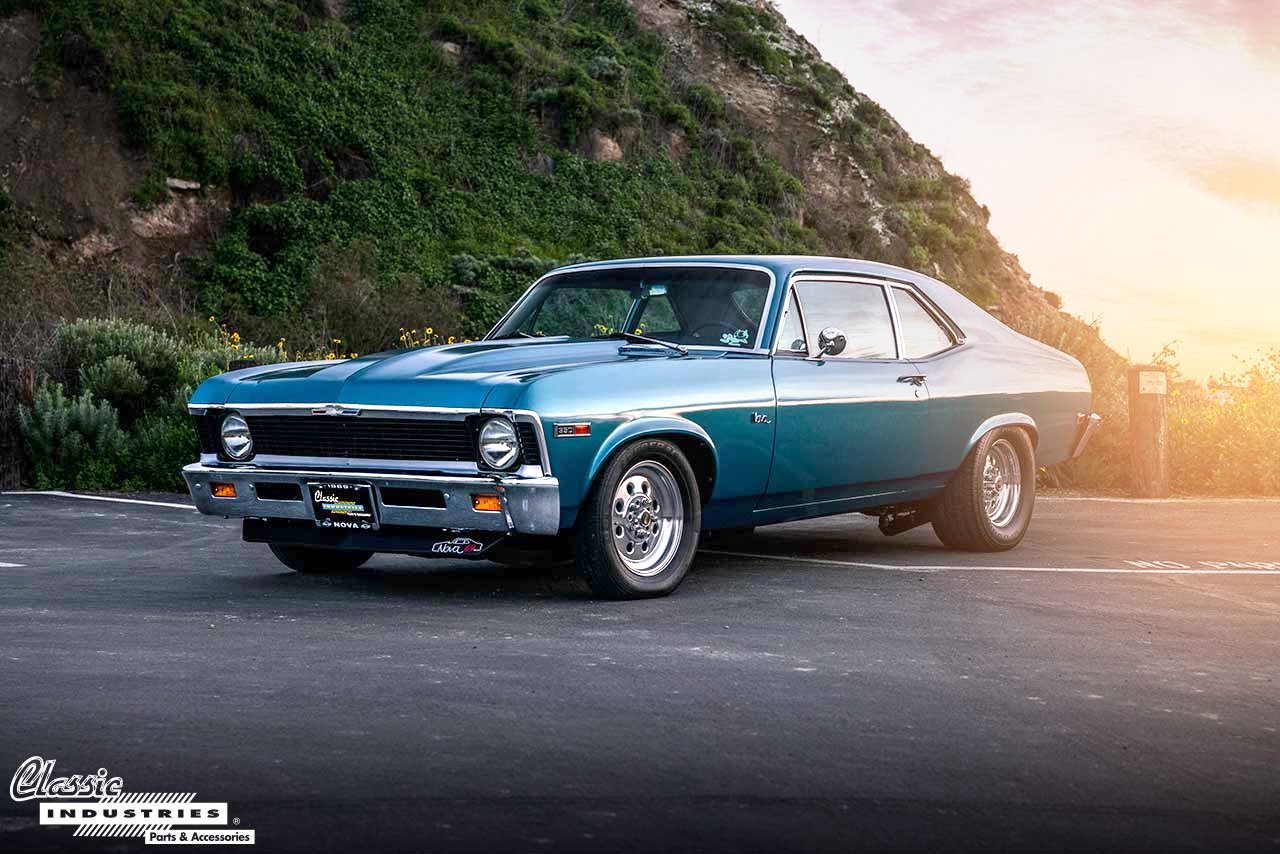 The history of the Chevy Nova is a story of gradual evolution from a sporty commuter car in the early 1960s to a legendary muscle car by the early '70s. The lineage continued into the late '70s as the Nova shifted focus yet again, this time in a more luxurious direction. The continuous transformation provided a series of cars that could appeal to almost any buyer, whether they needed a sprightly convertible, a tire-shredding track machine, or a plush cruiser. Today, we'll take a look back at some Classic Industries customer cars that showcase Chevy Nova parts from our restoration parts catalog.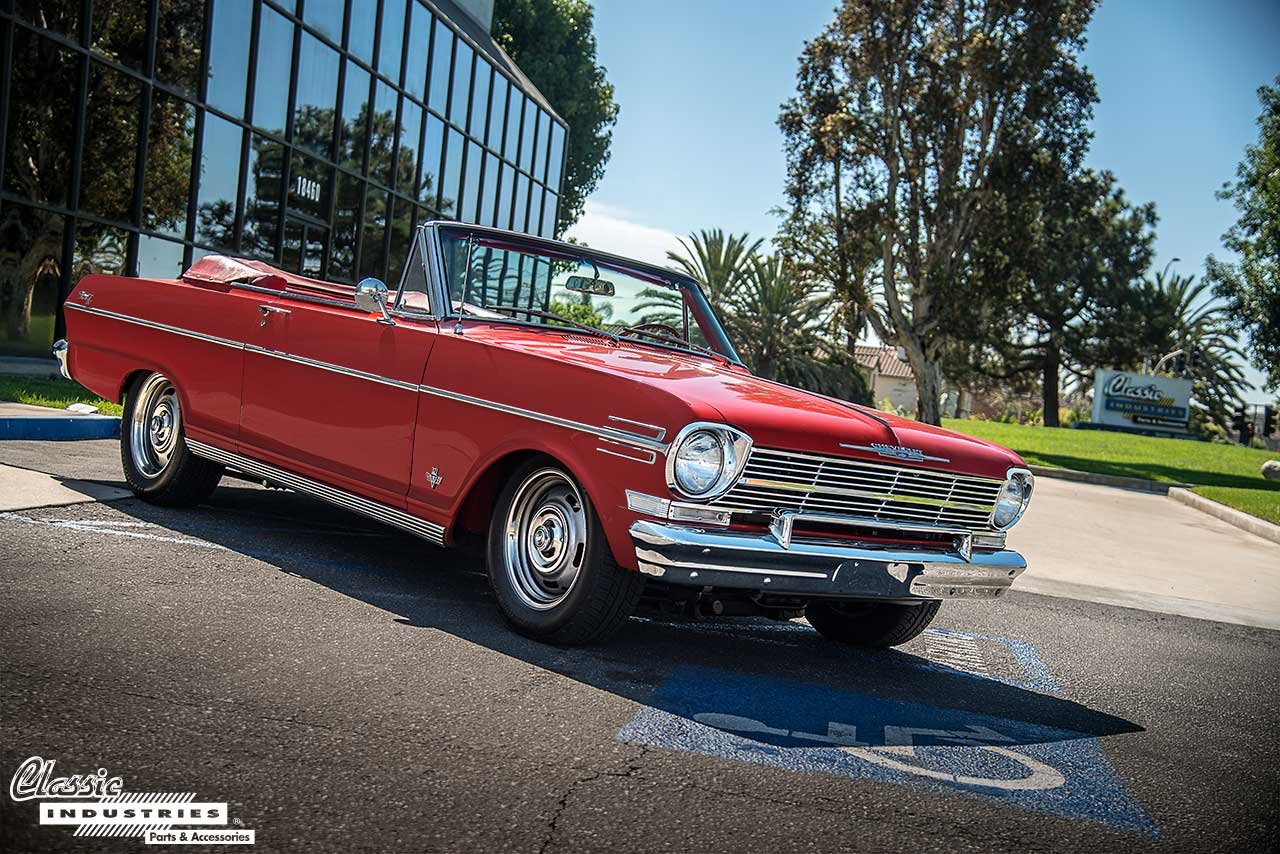 Appropriately, the first car we'll discuss comes from the very first year of the Chevy Nova. This 1962 Chevy II Nova convertible belongs to Ron Pinegar, who spent ten years painstakingly restoring it. The car had three previous owners and accumulated plenty of wear and tear over the years, so Ron restored the body panels and trim to original spec, and repainted the car bright red. It also features a 327ci V8, red and white vinyl interior, and new white convertible top. To read more about this Nova, click here.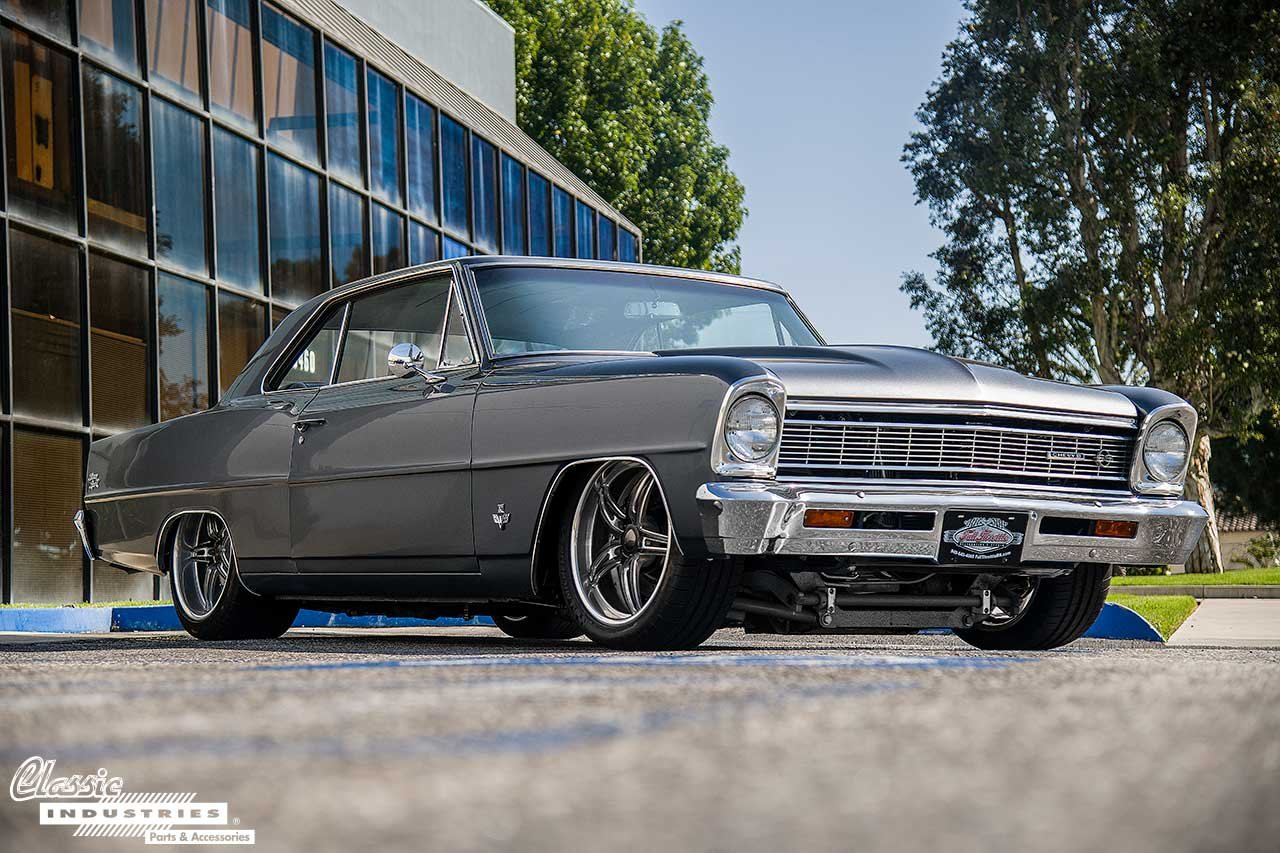 The next example of Chevy Nova parts on display is this aggressive pro-touring build based on a second-gen Nova. This 1966 Nova was heavily modified by local shop Full Throttle Restoration, and features a RideTech adjustable air ride system, Wilwood big brakes, and a 427ci LS3 crate motor that produces a staggering 625hp. But despite the modern performance upgrades under the skin, this '66 Nova's body is as classic as it gets, with original-style reproduction bumpers, grille, lighting, and trim. Click here for our previous article about this pro-touring 1966 Nova.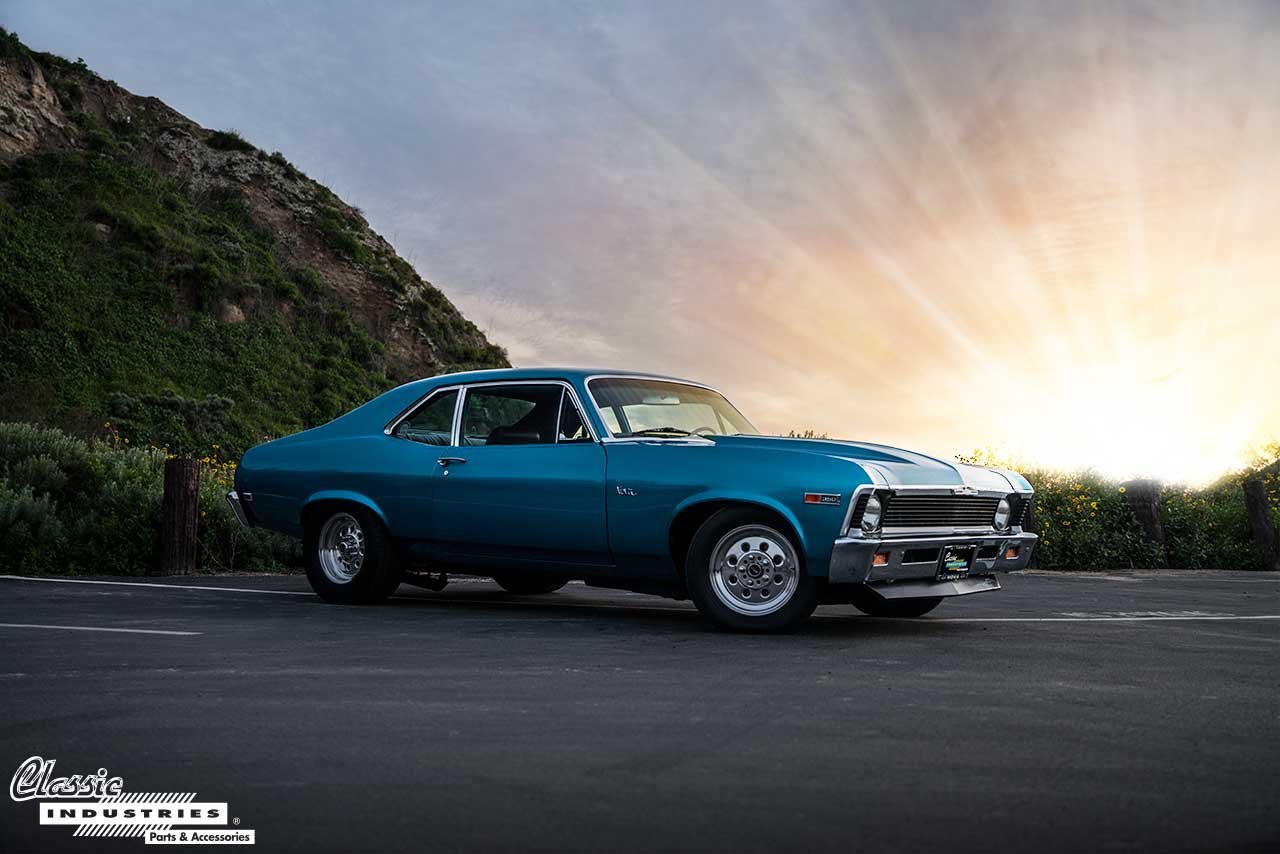 The third car on our list is from the third generation of the Chevy Nova, which is perhaps the most closely-linked to muscle car culture today. This 1969 Nova was built to keep the original style and spirit of the car while amplifying its performance, according to owner Juan Guerrero. To accomplish this task, Juan said he relied "100%" on parts from the Classic Industries Chevy Nova parts catalog, sourcing all the items he needed from its pages. It now features an upgraded 350ci small block V8, TH-700R4 automatic transmission, 3.73 rear end with Positraction, and upgraded wheels, tires, and suspension to maximize grip. Click here to read the full story on this Nova project.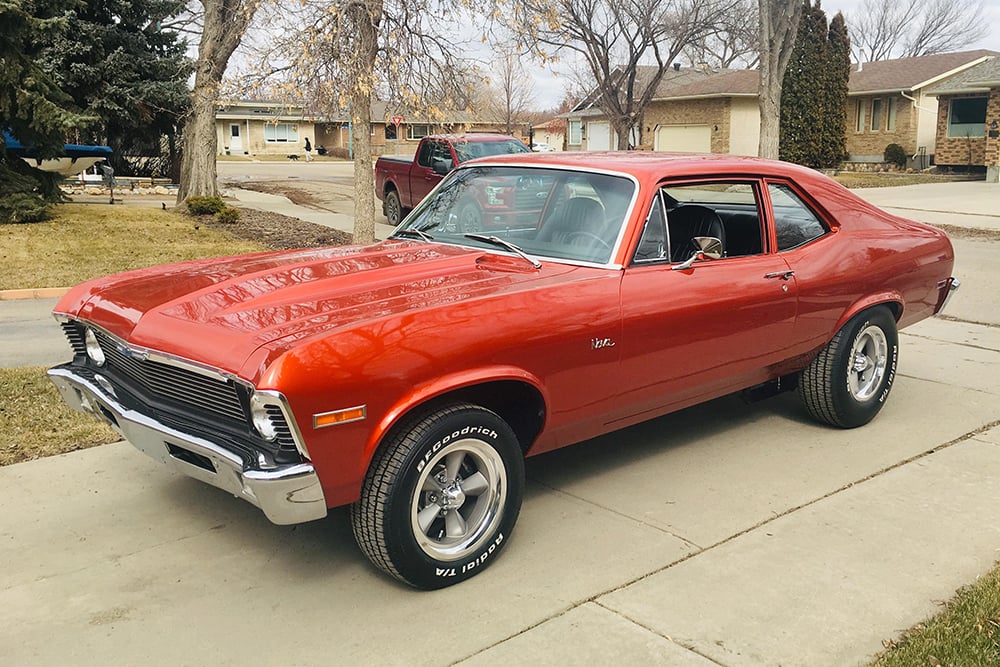 Next up is a 1972 Nova that was restored by its owner, Graham Reimer, of Canada. Graham wrote a detailed recap of the build, outlining how he purchased it as a rusty inline-6 "grocery getter" and converted it into the muscle car of his dreams. It features a built 350ci V8 with fuel injection, an upgraded cam, and Borg-Warner 4-speed manual transmission. He attributed much of his success to the Classic Industries Chevy Nova parts line, saying that it offered "every part needed and a very large inventory." You can read the full description of this car in Graham's own words here.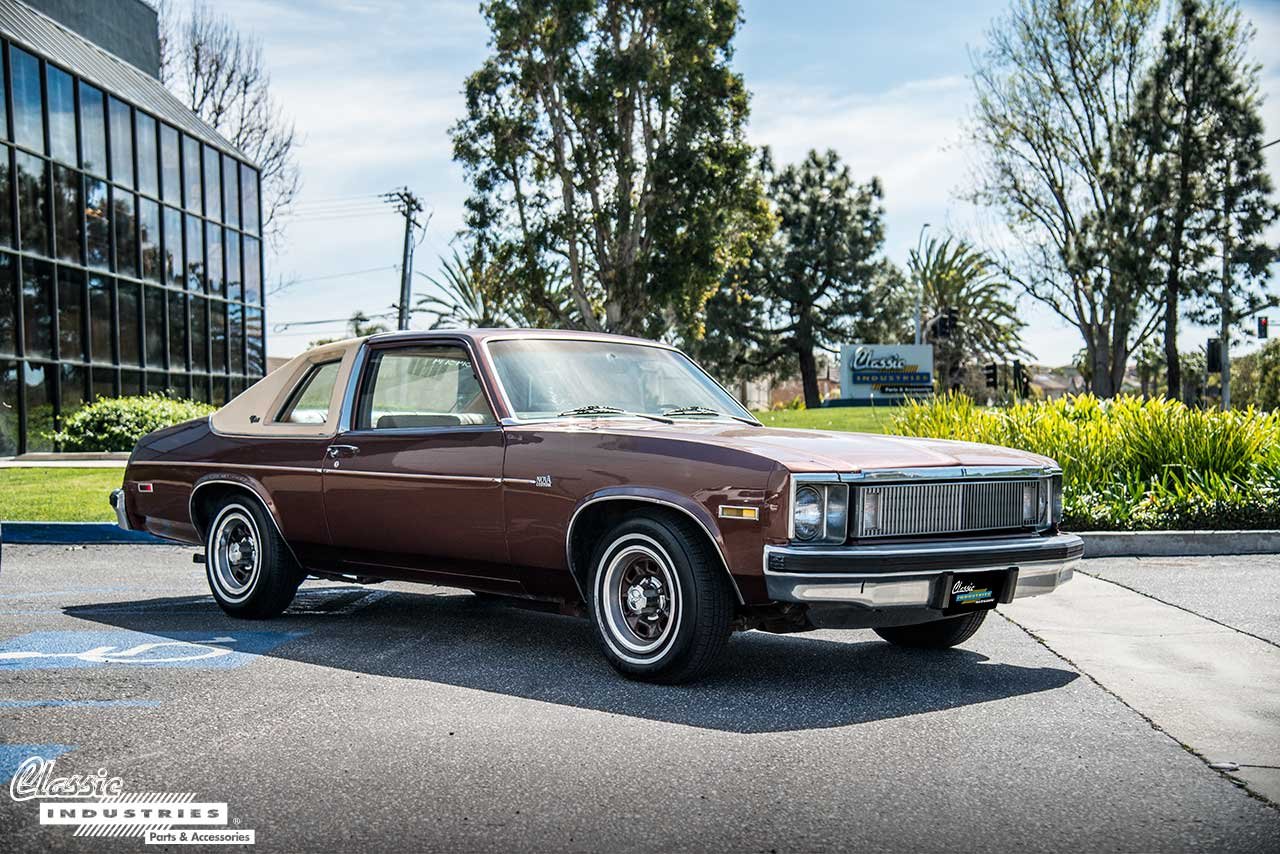 The last car we'll discuss today is representative of the Nova's fourth generation. As a result of the 1973 fuel crisis and increasing emissions regulations, Chevrolet shifted the Nova from a high-performance muscle car to a plush cruiser, targeting buyers who wanted comfort and refinement. This 1978 Nova Custom Cabriolet, owned by Raul Martinez, is a restored example of the high-end luxury package. It has been repainted in Root Beer metallic, with a cream-colored vinyl top and reproduction interior parts including a dash pad and carpet kit. Check out our full writeup on Raul's '78 Nova here.
Whether you prefer a nimble and fun drop-top, aggressive pro-tourer, small-block-powered muscle car, or elegant coupe, there's a Nova variant for almost every preference. Each one of these cars showcases Chevy Nova parts in a creative way, and we're glad we could help each of their owners restore their vehicles. If you own a Chevy II / Nova, click the button below to get a free restoration parts catalog now.