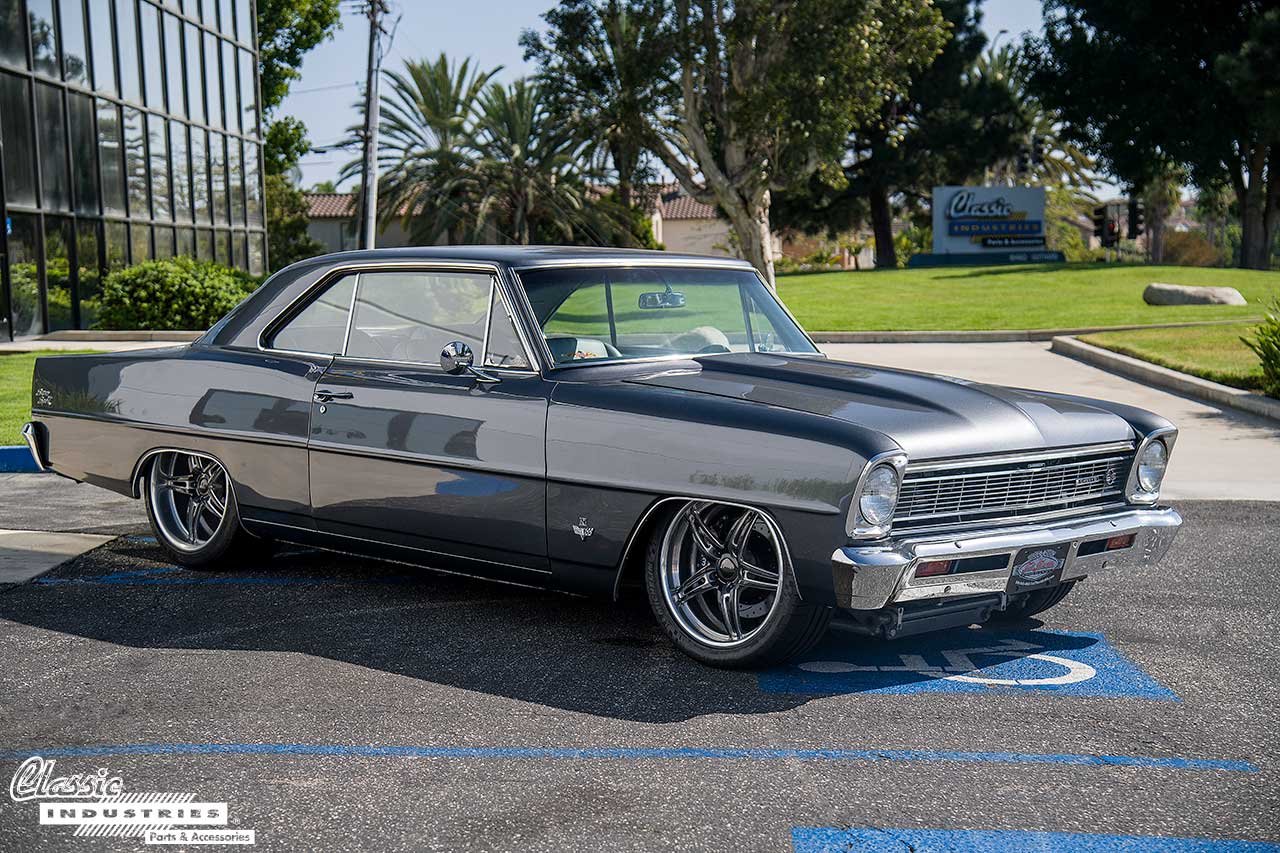 What do you do when you have a classic muscle car, but you want it to perform like a modern muscle car on the street, race track, and drag strip? The answer is simple: blend the two categories together. Pro-touring is a style of resto-mod that some consider the ultimate fusion of old and new elements. This heavily-modified 1966 Nova from Full Throttle Restoration is a prime example of this type of build.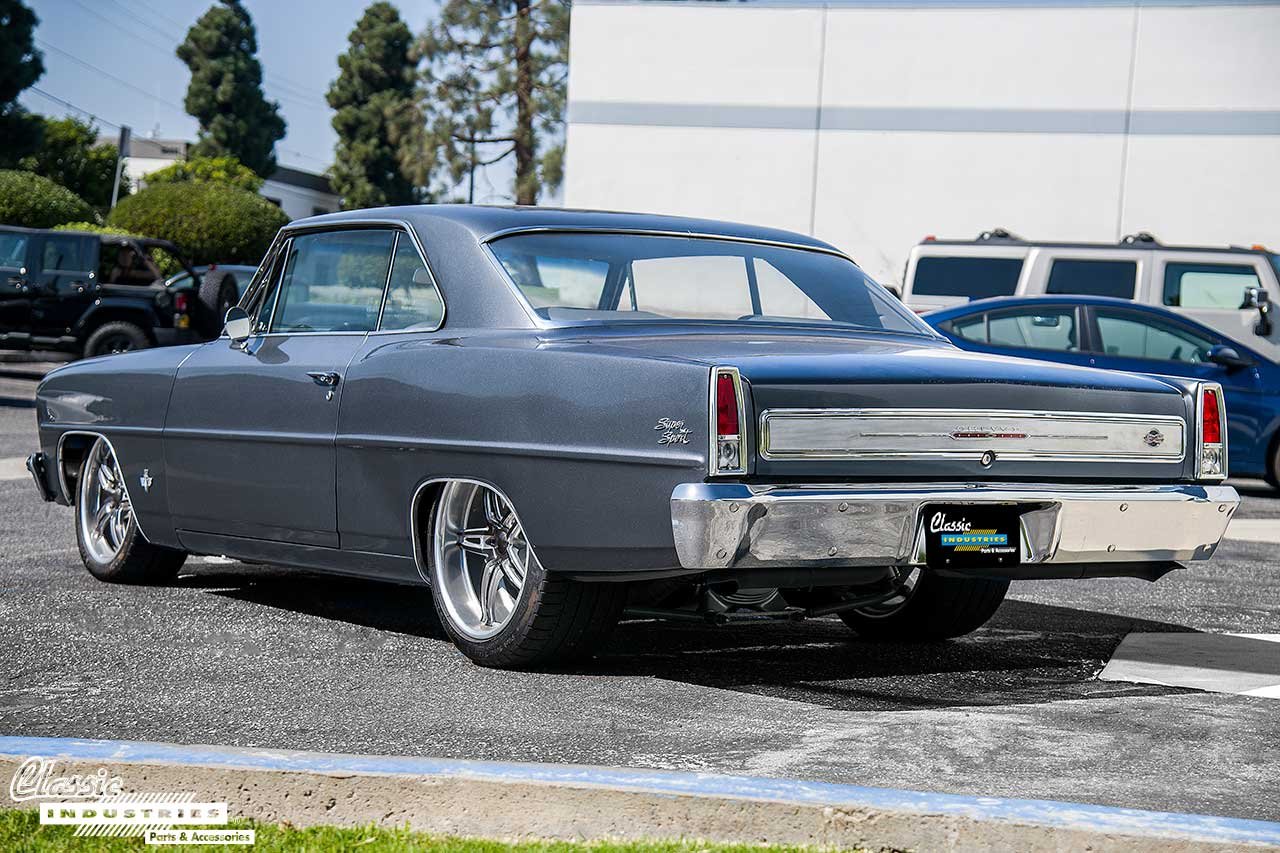 The second you see this Nova, you'll know it's not stock. The wide, tucked wheels and lowered stance are dead giveaways of this fact. Full Throttle Restoration in Costa Mesa, CA made some substantial changes to the chassis and suspension system to achieve this. The car has Heidt's independent front and rear suspension, a RideTech air-ride coilover system with an Accuair electronic ride height controller, and Wilwood big brakes.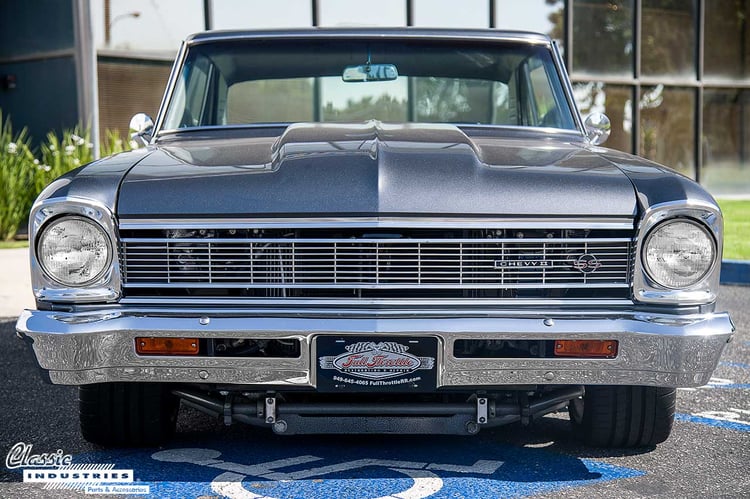 The body retains its classic appearance, with original-style reproduction panels, bumpers, grille, lighting, and trim. The sheetmetal has been painted in metallic grey, an elegant color that accentuates the beautiful 1960s styling while contrasting with the aggressive, modern stance.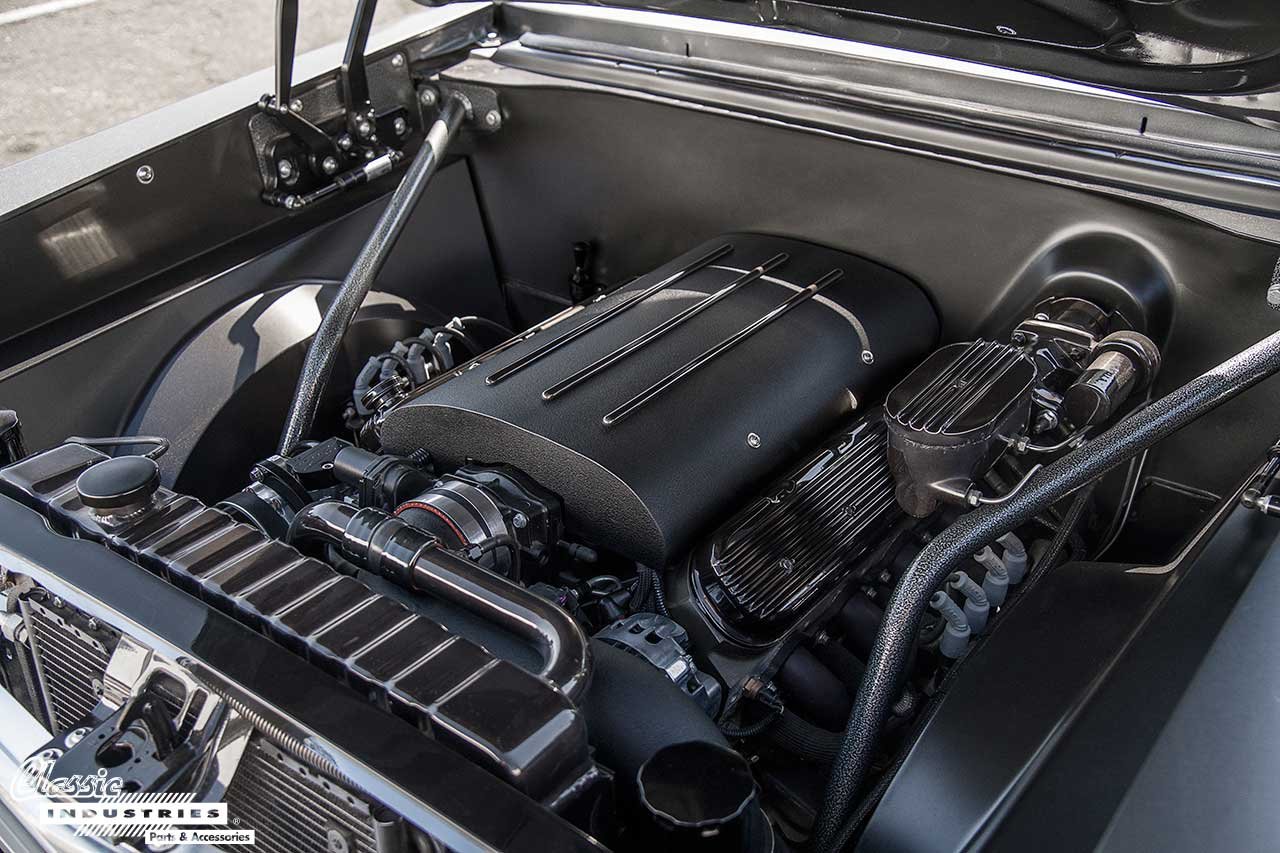 Of course, as is usually the case with pro-touring builds, the powertrain is also far from stock. Full Throttle dropped in a brand-new 427ci LS3 crate motor from BluePrint Engines, which produces a whopping 625 horsepower. It's topped with gloss black valve covers, a sleek black cover over the intake manifold, and a Billet Specialties Tru Trac serpentine system.
The potent engine is paired with a TCI 4L80E 6X, an aftermarket 6-speed automatic transmission that bolts directly to the LS motor. This transmission is also wired to a TCI Paddle Shifter system that sits just behind the alcantara-finished steering wheel. On-demand gear selection is helpful for road course use, and makes the most of this upgraded transmission.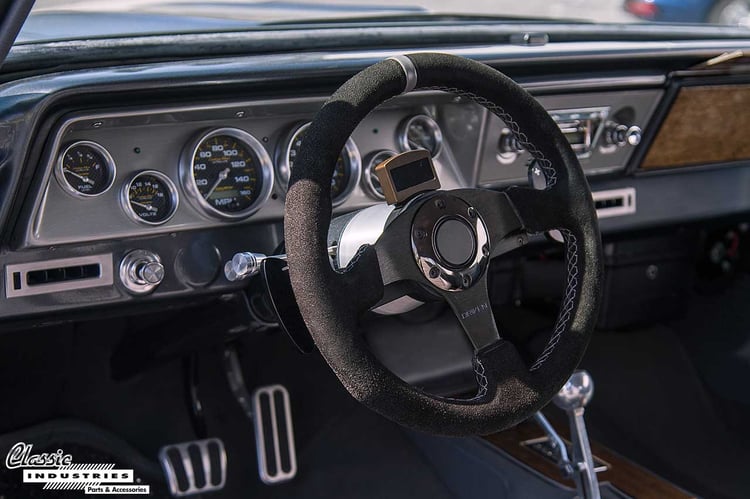 The '66 Nova also features Auto Meter gauges, air conditioning, and a custom 3-inch exhaust system with Hooker Max Flow mufflers and electronic cut-outs. These allow the sound to be tuned, whether the car is being used with the pedal to the floor on a race track, or cruising in comfort around town.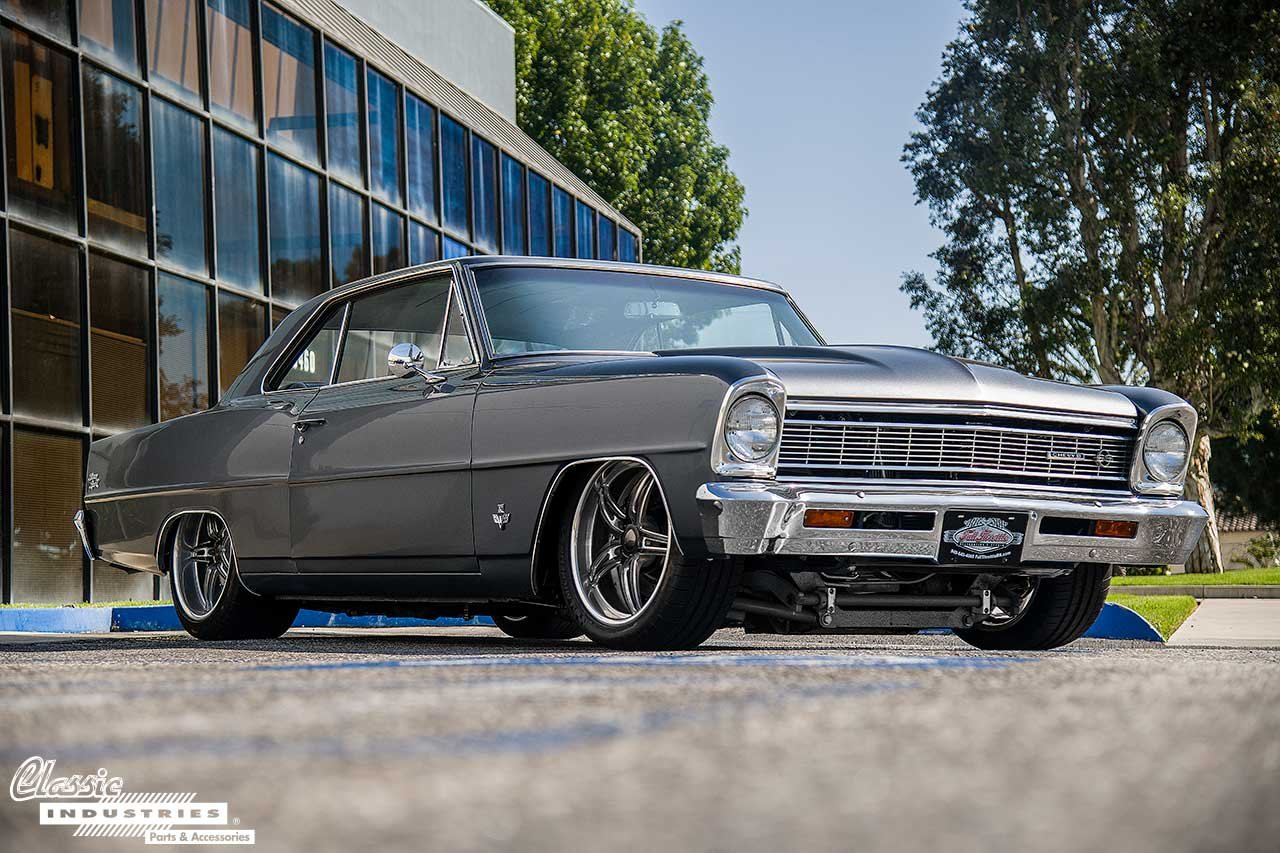 Full Throttle Restoration told us that their goal was to build a "pro-touring daily drivable ultimate street car," and they used many parts from the Classic Industries Nova catalog in the process. The end result is a stunning, no-expense-spared version of the classic 1966 Chevy Nova that can leave many brand-new muscle cars in its dust.
If you're looking for parts for your own Chevy II or Nova project, the Classic Industries catalog is your best resource. It contains the restoration parts and accessories you'll need for a minor restoration, a complete rebuild, a high-performance restomod, or anything in between. Click the button below for a free full-color Nova parts catalog.