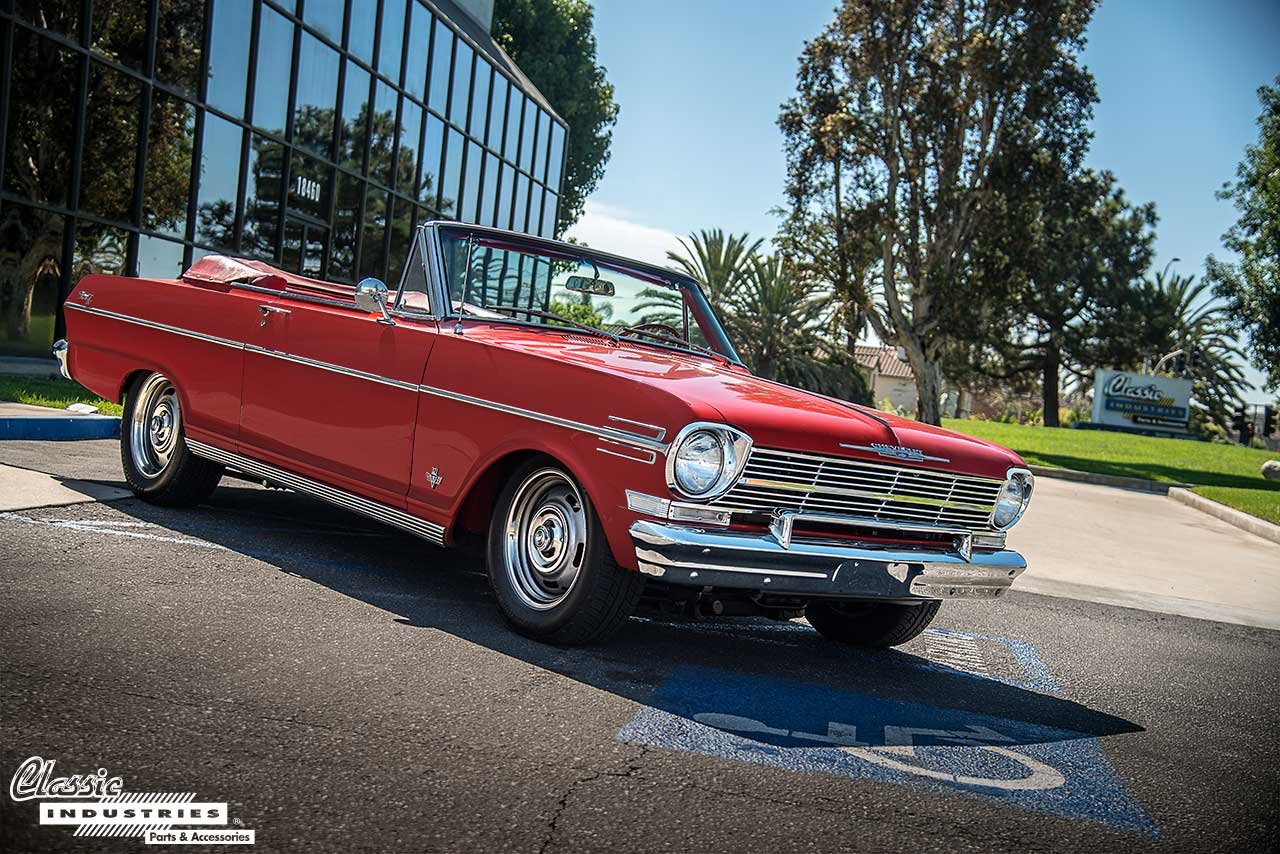 Restoring a classic car is a labor of love, and that often means it takes a substantial amount of time to complete the project. As the saying goes, Rome wasn't built in a day. But ask anyone who has poured hard-earned money, sweat, and possibly even some blood into bringing their beloved car back to its flawless original condition, and they'll certainly attest that it was worth it in the long run. Ron Pinegar, of Huntington Beach, California, is no exception. His 1962 Chevy Nova convertible underwent a 10-year restoration.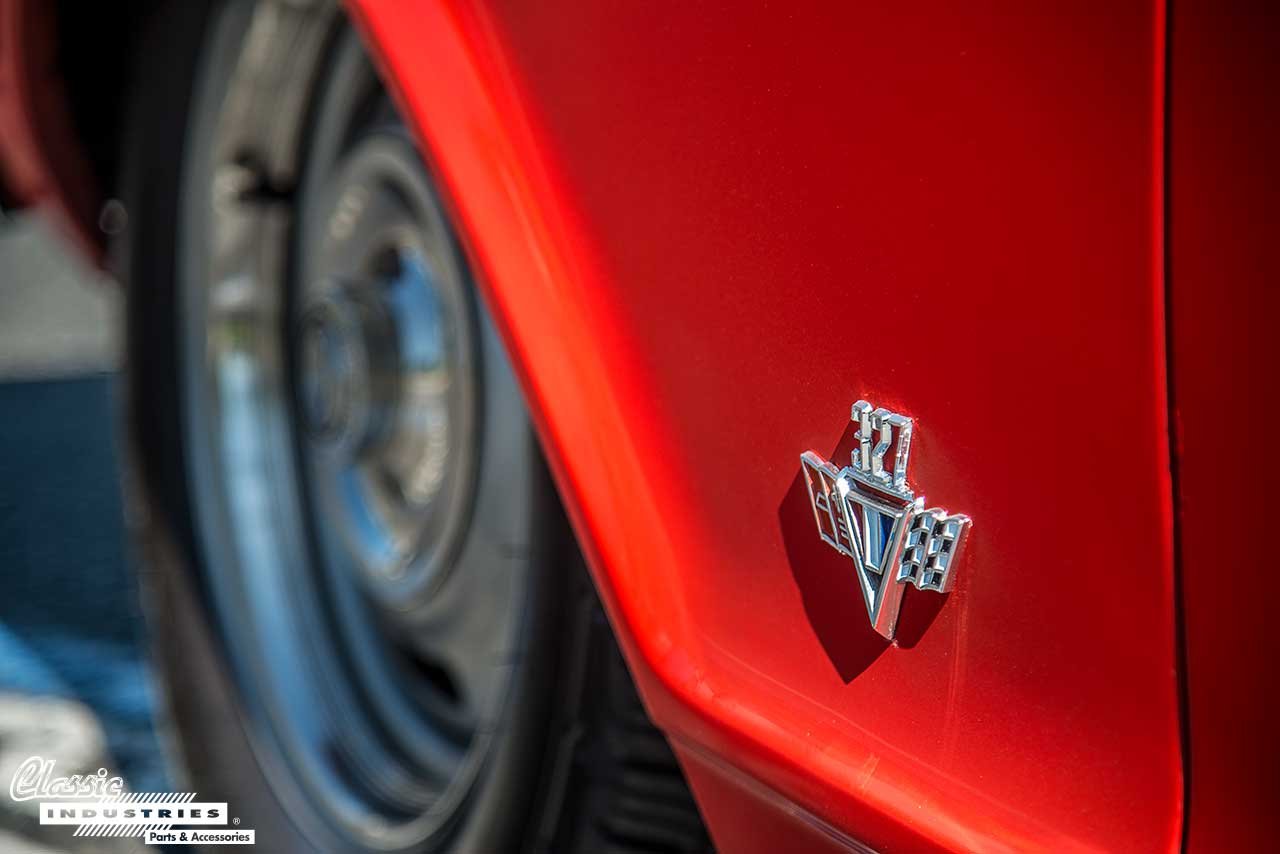 Ron tells us he's the fourth owner of this Nova, and that it has lived all its life as a California car. This is somewhat unsurprising since the state's warm and sunny weather is ideal for top-down cruising year-round.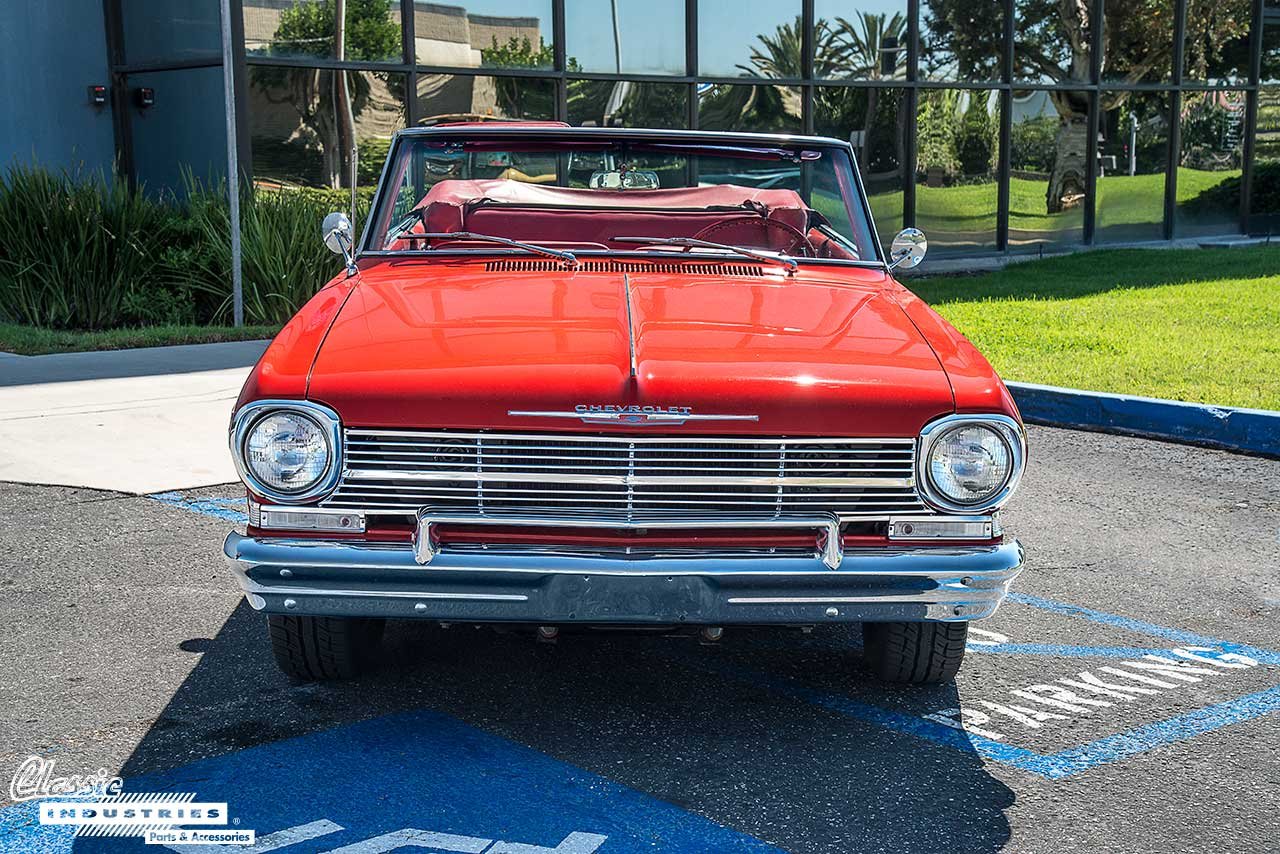 The '62 Nova's entire body has been restored to ensure all sheetmetal panels and chrome trim are straight and true. It was then repainted in a classic and eye-catching coat of red paint.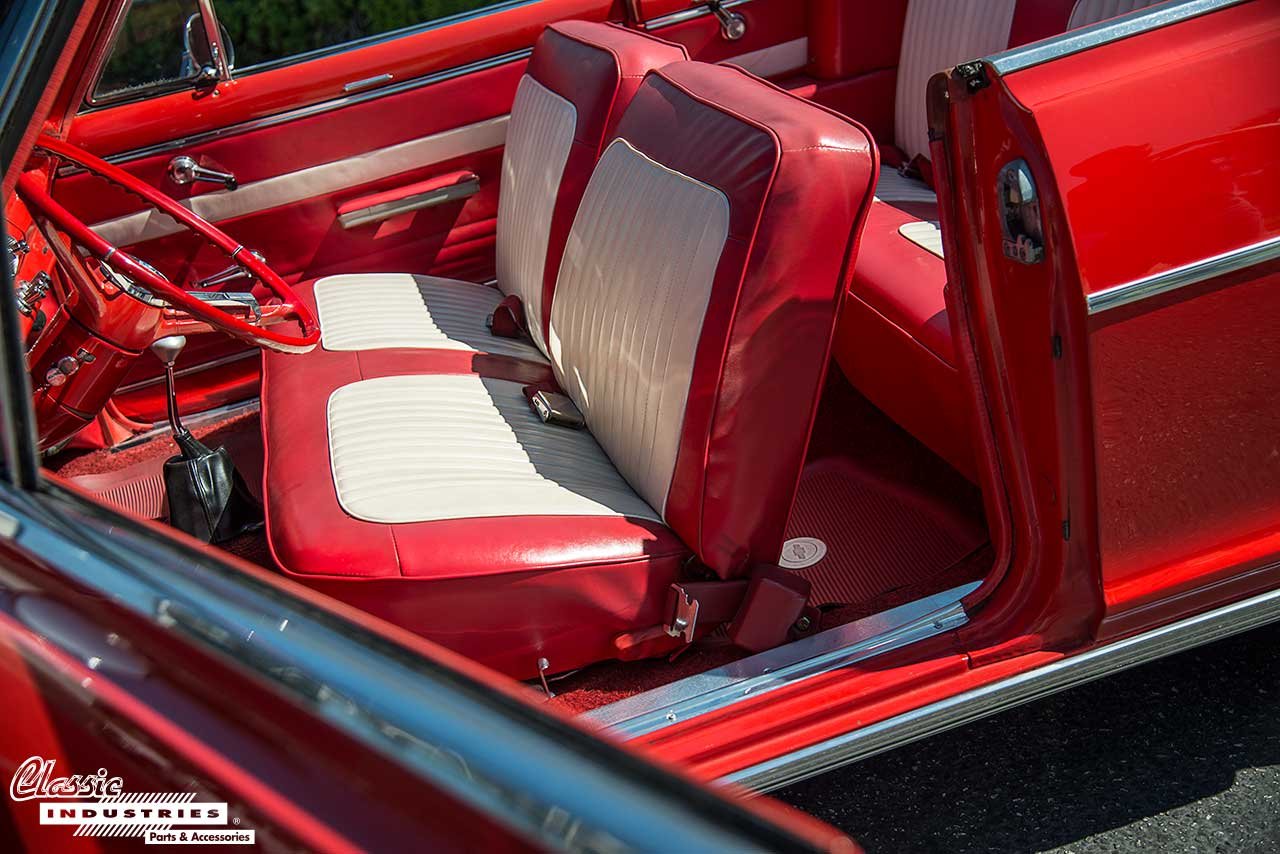 This Nova now wears a white soft top, and its interior was re-upholstered in two-tone red and white vinyl to match. The bright red dash with chrome accents also matches the car's exterior.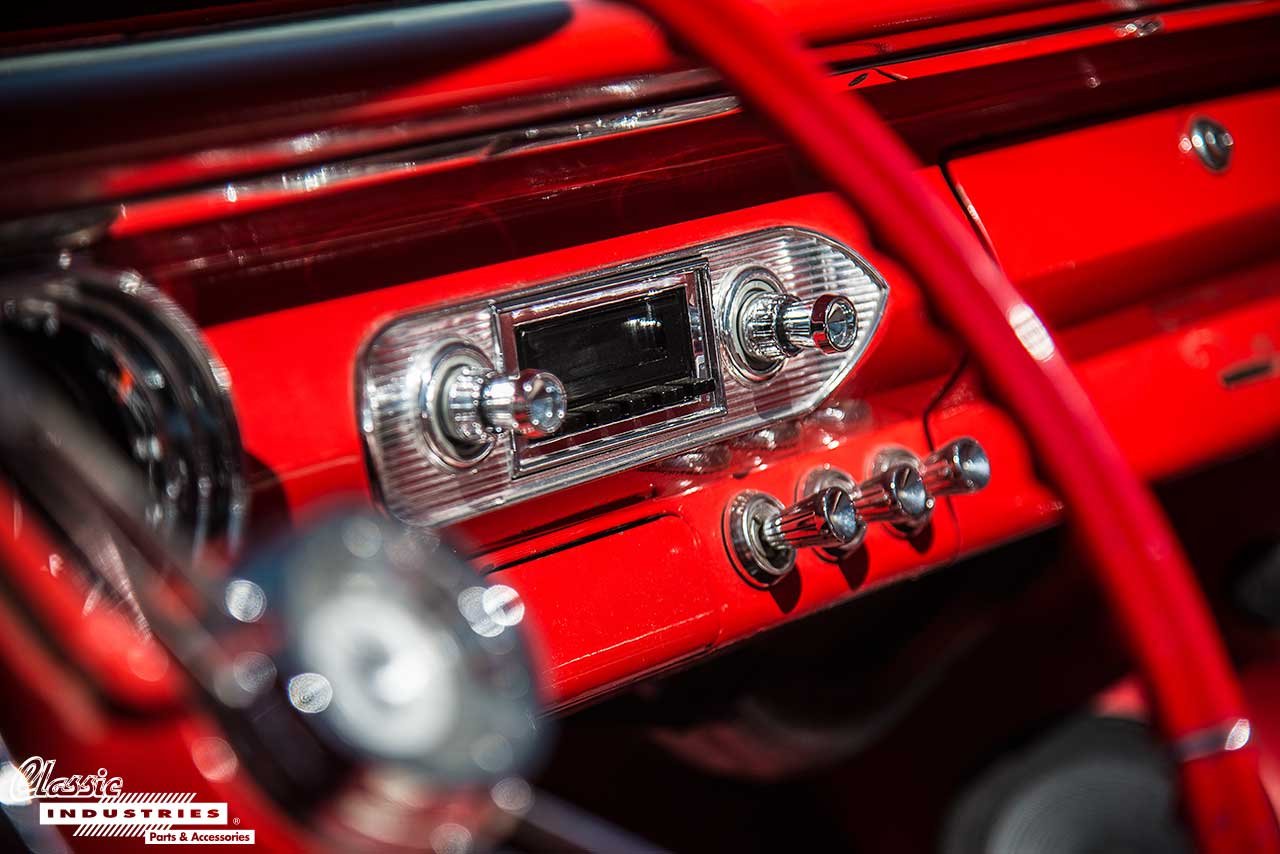 The car is powered by a lightly-modified small block V8 backed by a TH-700R4 automatic transmission. It also features a free-flowing exhaust and full disc brake conversion.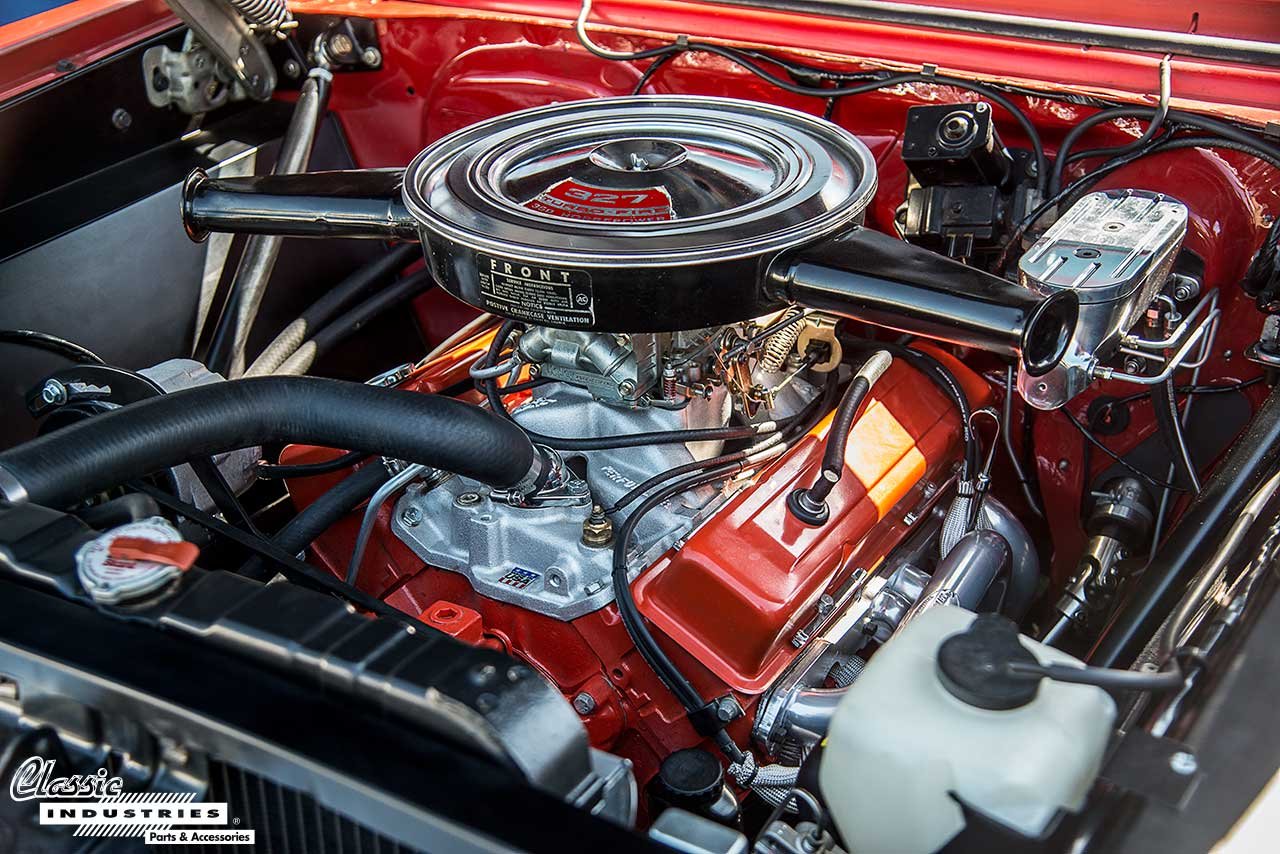 The front end and rear end have also been completely overhauled, with a lowering kit dropping the car's stance for a more modern look.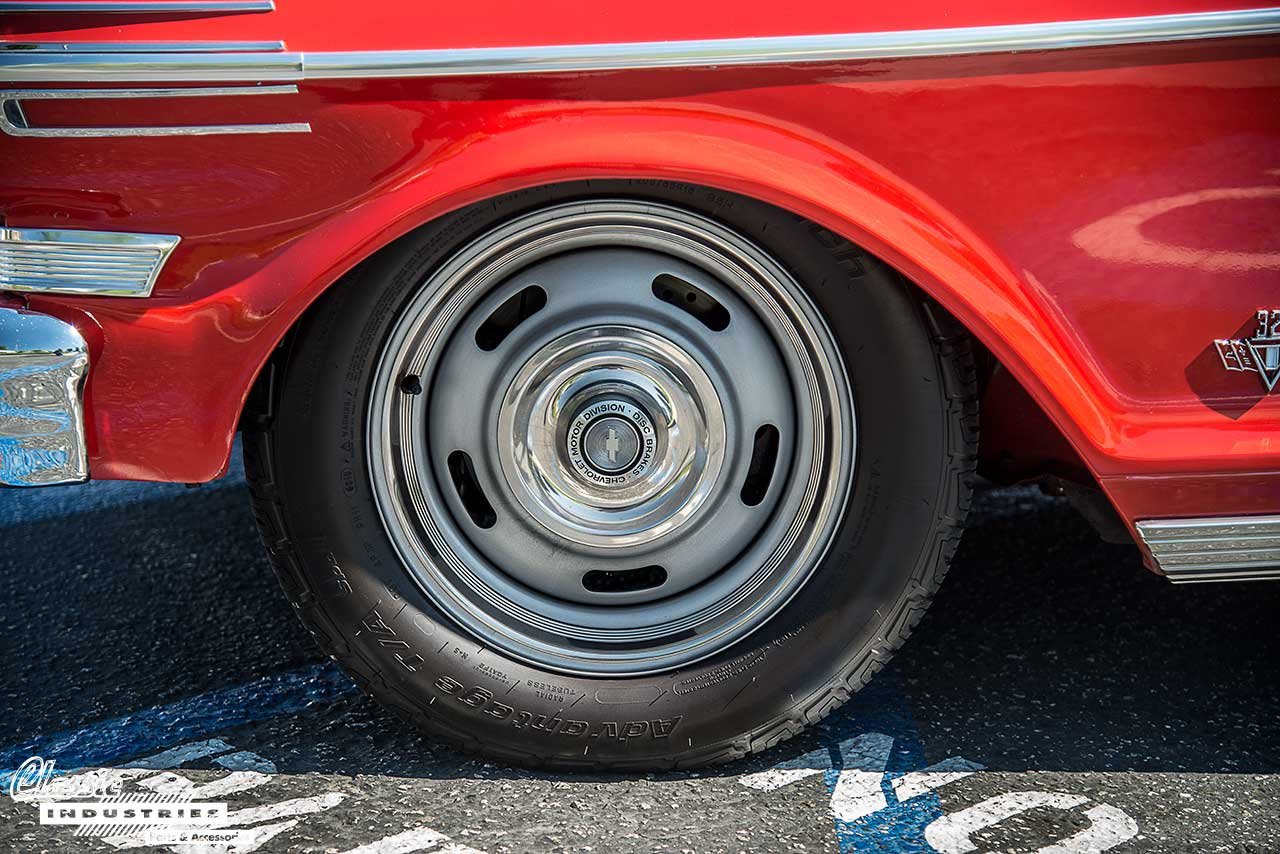 Ron says this car is a daily-driver, and this enables him to spend as much time as possible behind the wheel after its 10-year restoration process. Once again, it wasn't a short journey, but the goal was well worth it.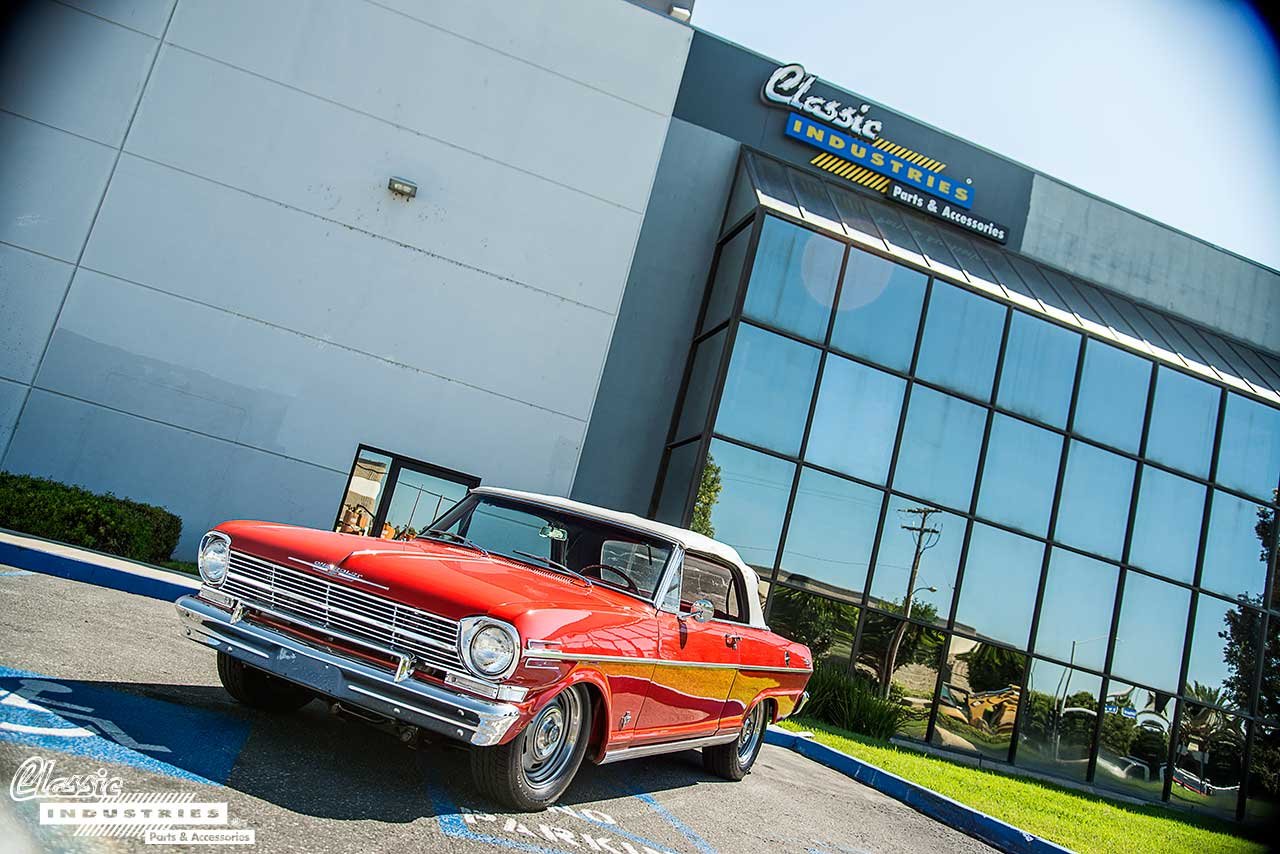 If you have a Chevy II or Nova restoration project, Classic Industries can help you find the parts you need to get it back on the road. We also offer thousands of other accessories and performance upgrades that can help you make your car unique. Click the button below to get your free full-color Nova restoration parts catalog.