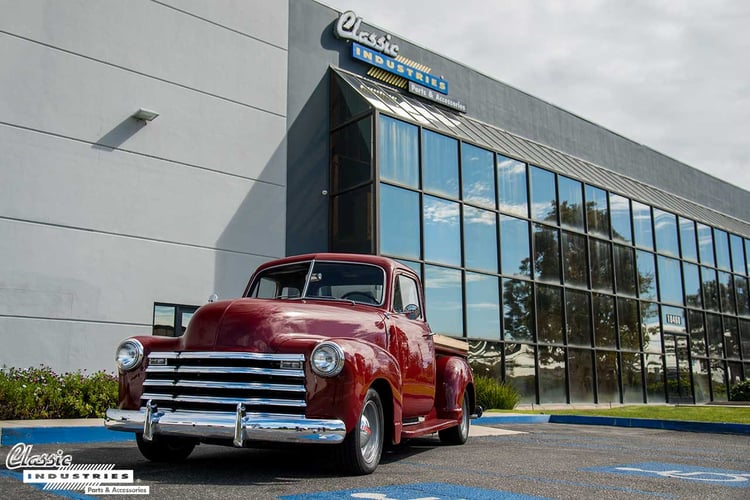 Over the years, we've had many conversations with fellow classic car and truck enthusiasts about the history of our favorite vehicles. When we're speaking with someone who has decades of experience studying and working on classic cars, the conversation often brings up some interesting and little-known facts. In this article, we'll share 20 classic truck facts about Chevy and GMC pickups. Some of them are relatively well-known, while others are very obscure. See how many you know, and keep them in mind next time you're chatting with another classic truck fan.
Chevy & GMC Classic Truck Facts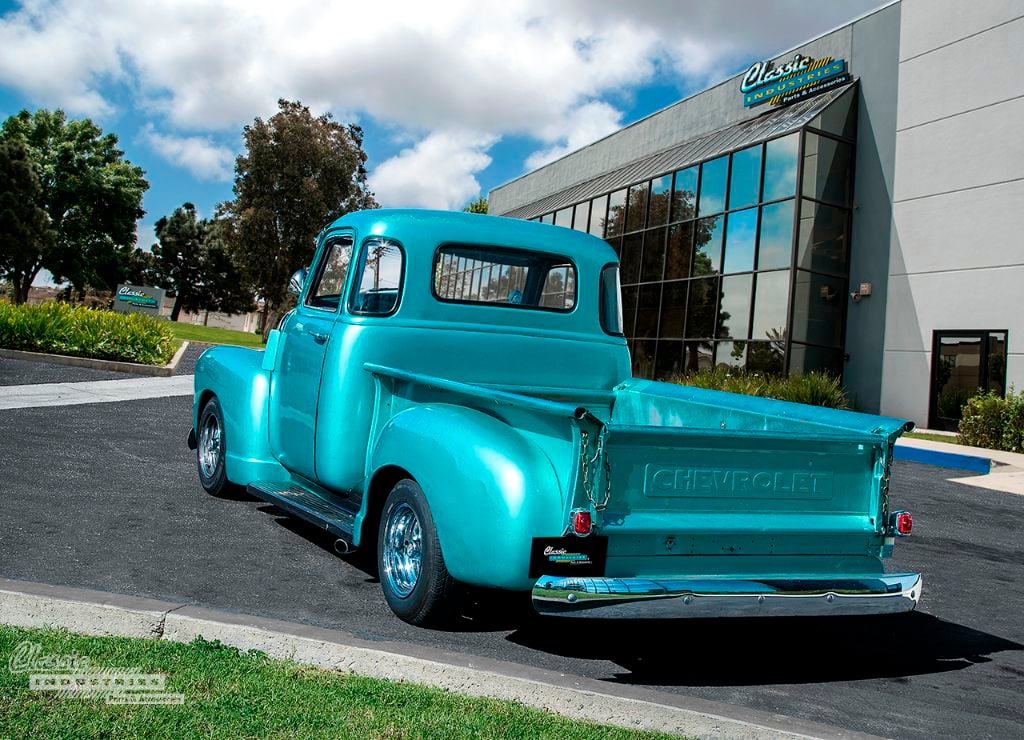 1. From at least 1955 and before, the raised letters on the tailgates were not a contrasting color. They remained the same color as the overall tailgate.
2. On trucks with bed wood, the planks were not varnished or stained to show off the wood grain. Trucks were produced for work, and the planks were normally painted black on 1955 and earlier models. After this, they were body color or black. This better protects the wood.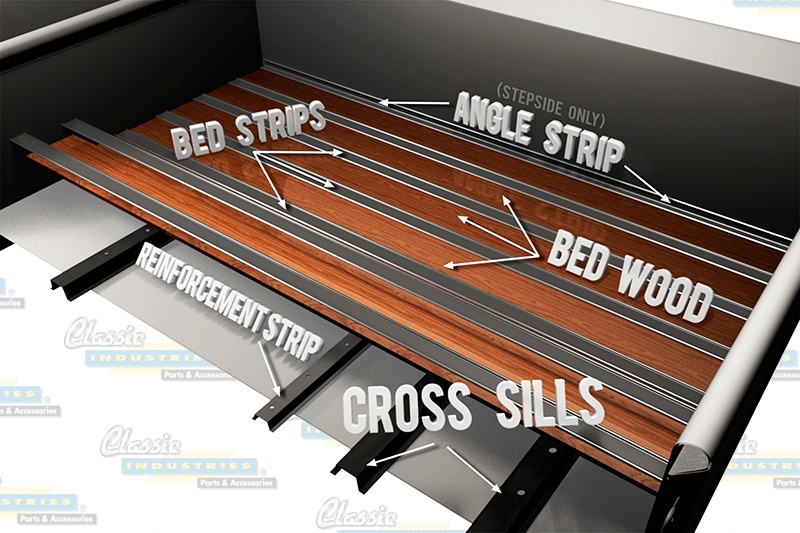 3. The bed planks have not been oak since the late 1930s. From then to the newer GM Stepside pickups, the wood was hard yellow pine.
4. From 1939 and up, the GMC six-cylinder was a high-pressure insert bearing engine — initially 228 and 248 cubic inches. Oil pressure readings should be 60 psi or 80 psi for GMC and 30 psi for Chevrolet.
5. Almost all Canadian-built GMC pickups prior to 1953 used the Chevrolet 216 engine, not the 228 and 248 type placed in U.S. GMC trucks. The Canadian Chevrolet using the larger GMC 228 and 248 was called the "Maple Leaf"!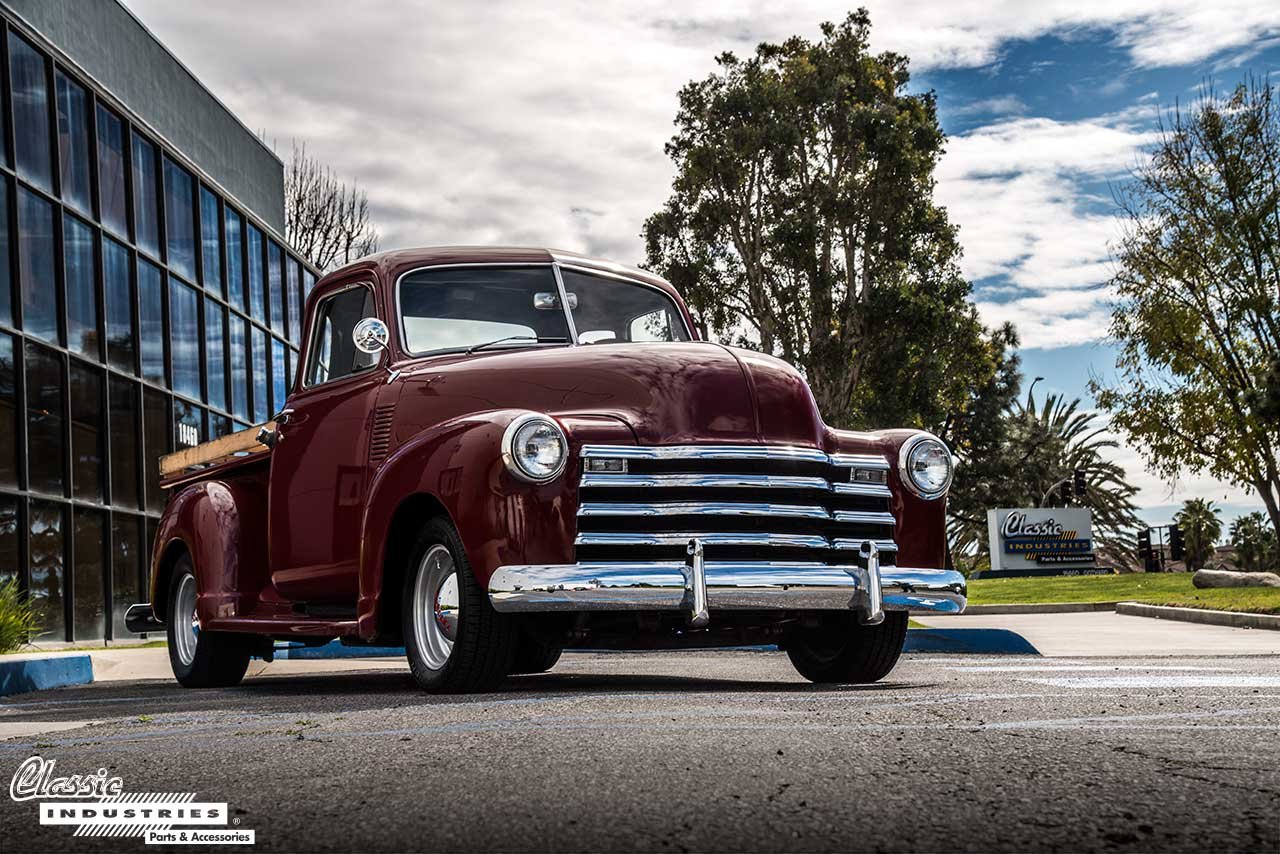 6. Between 1947-53 on light trucks, the cabs and fenders were the same color. On this series, two-tone cabs were not available until 1954. Only then was a white top available as an option, and only on the more deluxe cabs.
7. Most 1/2 ton pickups prior to 1955 used 16-inch wheels, not 15-inch or 14-inch.
8. Radios were first available as an "in-dash" option on the 1947 "Advance Design" body style.
9. Right taillights were optional until the late 1950s. Trucks that did not have this option only had a taillight on the left side.
10. Full wheel covers were not available until 1954 and then only as an option.
11. Dark green was the standard exterior paint color prior to 1955. Most other colors, including black, were a no-cost option.
12. On the 1947-55 series, the door panels match the seat material. They are not similar to the headliner cardboard.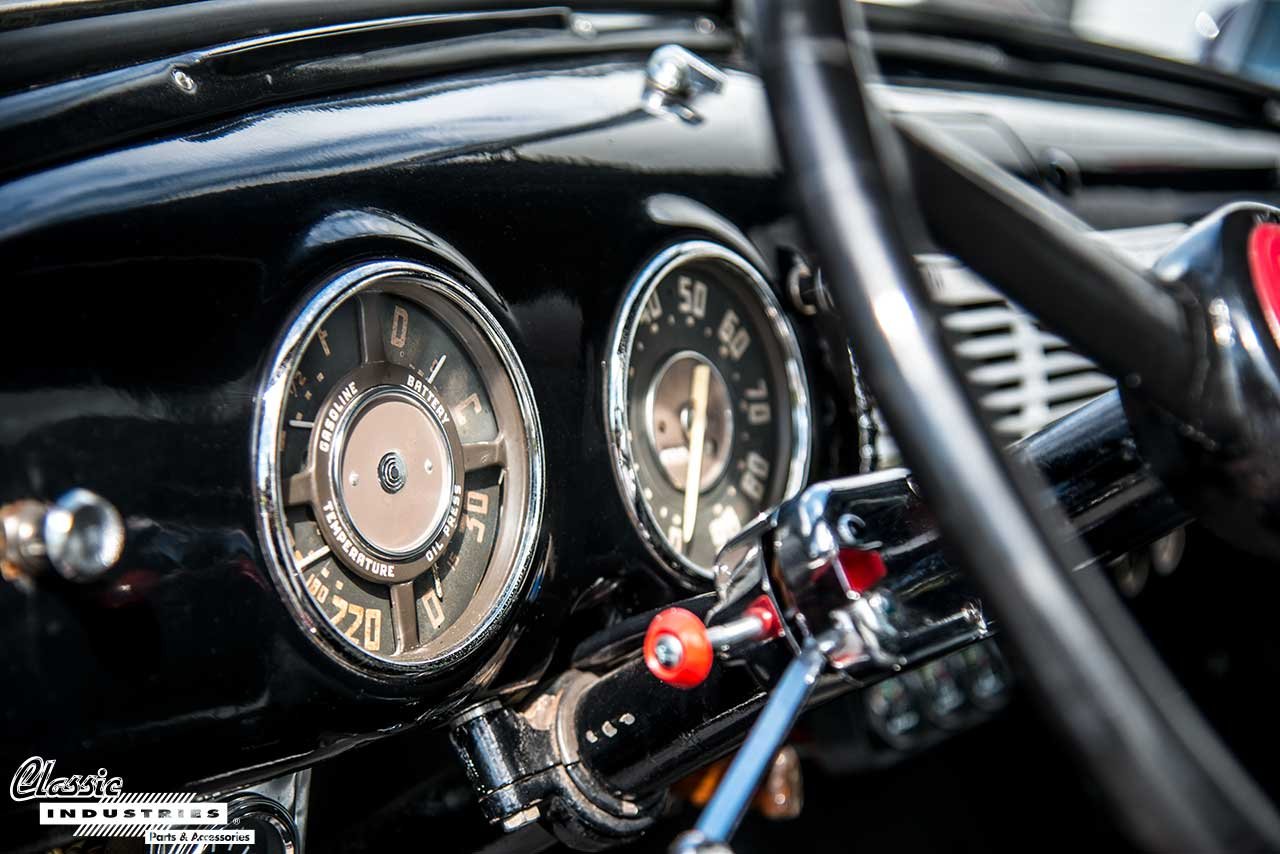 Above: A 1951 Chevy truck featured polished trim inside and out, but much of this trim was replaced with painted metal for 1952 and 1953.
13. Shortages during the Korean War were the primary reasons for the eliminating of brightwork trim on the 1952 and 1953 truck. Therefore, painted items on these trucks included: hub caps, bumpers, grille, radio speaker horizontal trim , glovebox door, etc. Interior window cranks and wiper knobs changed to maroon plastic.
14. During 1947-48, the Chevrolet painted grille bars and "back splash" bars were body color. In addition, the leading edge of each painted outer bar was white. In 1952-53 this had a horizontal stripe matching the cab stripe. On 1949-51 Chevrolet trucks with a painted grille, the "back splash" bar was white. In 1952-53 this changed to light gray to match hub caps and bumpers. On chrome grilles, only the outer bar was plated. The "back splash" bar matched the painted grille.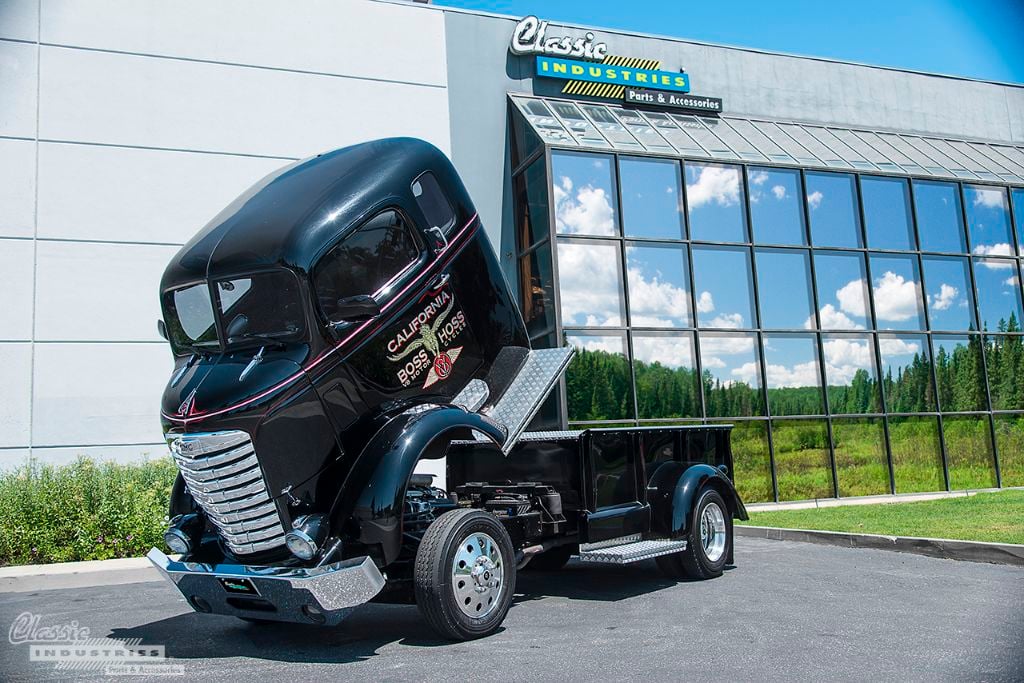 Above: A heavily-modified 1947 GMC COE (cab over engine) commercial truck.
15. The cabs on both the consumer-grade pickups and the larger commercial-grade trucks are the same. The front fenders must be different due to the increase in tire size on the larger trucks. On 1947-59 trucks, even the hoods and grilles are larger to adapt to these bigger fenders.
16. The GMC with six-volt system uses a positive ground electrical system. Chevrolet uses negative ground.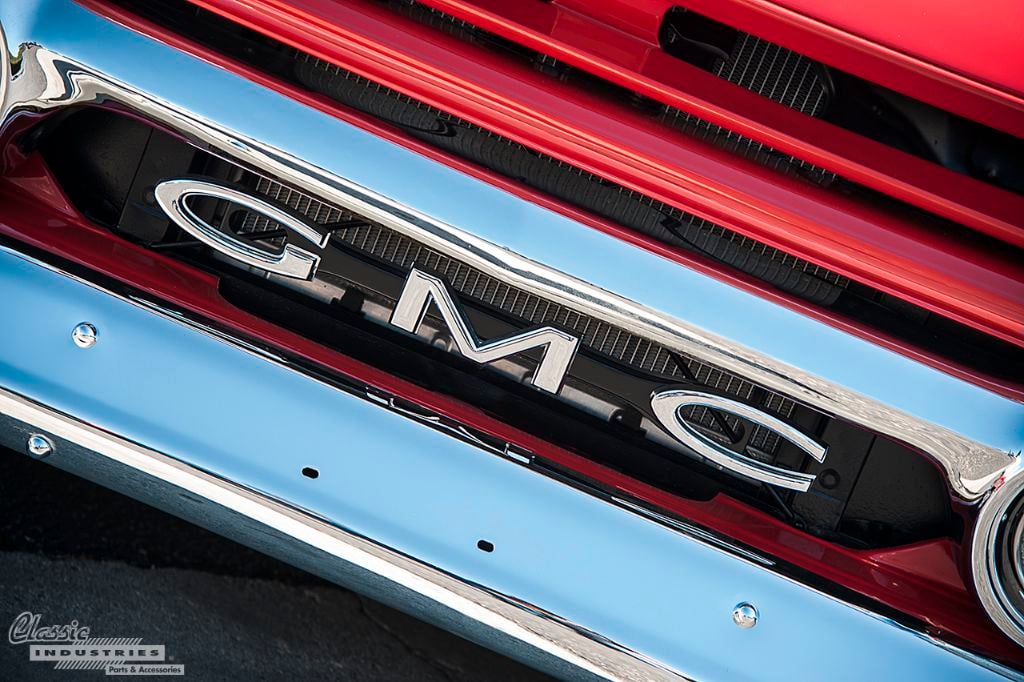 17. Classic GMC and Chevrolet pickups share bodies, most suspension, transmissions, etc. However, the grilles, taillights, exterior colors, and hub caps were unique to GMC models. GMC also offered some unique engine choices that were not available in Chevrolet trucks, such as the aforementioned six-cylinder and V8s sourced from Pontiac.
18. Early trucks were titled using either the body ID plate or engine number. If your title used the engine number and it has been replaced over the years, you may have major problems in selling or licensing.
19. The famous Chevrolet high-pressure 235 engine was used between 1954 and 1962. Its big brother, with some larger internal parts, was the 261 engine. A low-pressure Chevrolet 235 was available on larger trucks only between 1941 and 1953. This earlier 235 has little in common with it's later 235 relative.
20. Whitewall tires were not available from the factory prior to 1955.
How many of these details did you already know about your Chevy or GMC truck? Whether you use this knowledge to restore your truck as closely as possible to its original condition, or simply use it as a subject of conversation with your friends, it's useful to know these pieces of trivia.
More About 1947-72 Chevy Truck Identification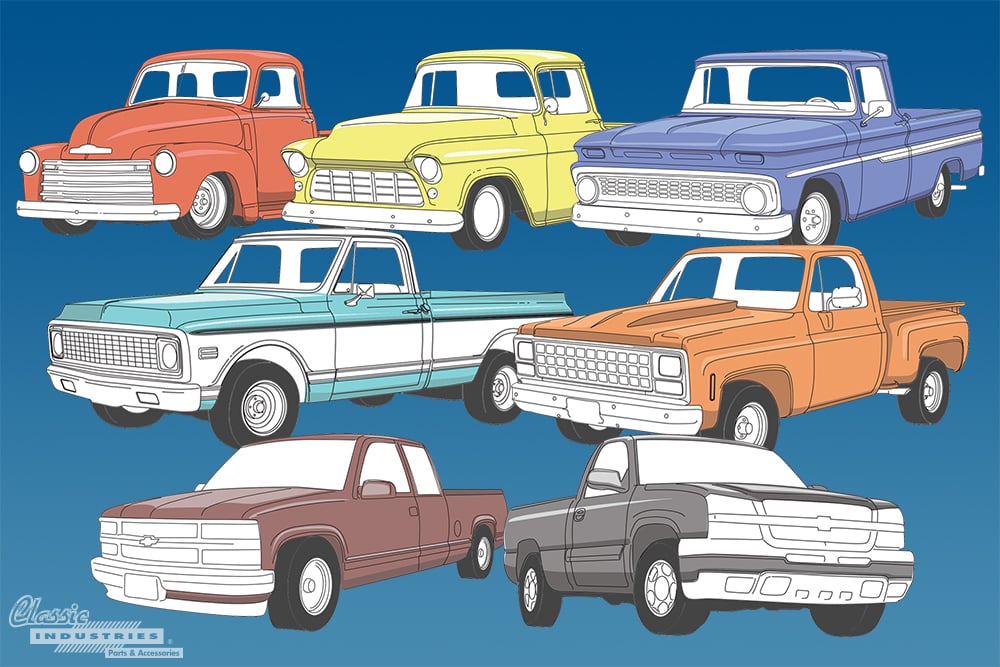 If you've ever seen a Chevy truck and been unsure about what model year it is, check out our previous articles that analyze the year-to-year differences for '47-'72 Chevy pickups:
Need Classic Chevy & GMC Truck Parts?
Once you've formulated a plan to restore your classic truck, you'll need original-style restoration parts to bring it back to factory condition. Classic Industries can help you find the parts you need to make that idea a reality, from the largest body panels down to the smallest nuts and bolts. Click the button below to get your free full-color truck restoration parts catalog.