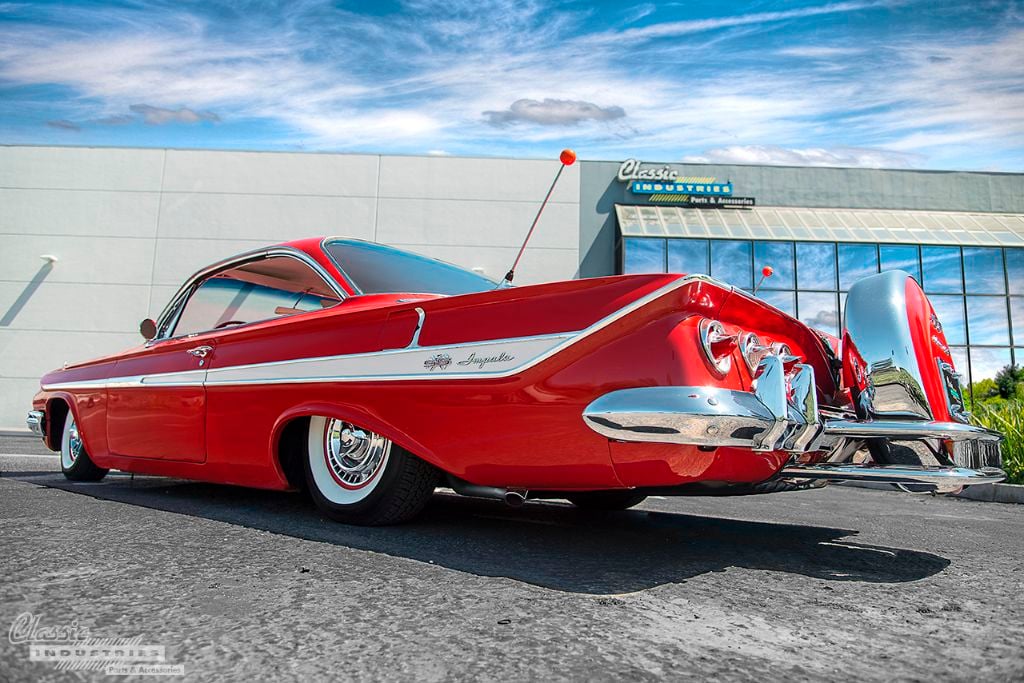 Back in the late '50s and early '60s, cars didn't necessarily have "generational" styling like they do today. These days, designers often create a model that stays cosmetically the same for 3 to 5 years, and eventually release small tweaks, or refresh the design with new lights, bumpers, and wheels. Back in the 1950s and '60s, there were many cases where every model year was unique, with huge stylistic changes every 12 months.
Take, for example, the Chevrolet Impala. A 1958 model looks drastically different from a 1959 model, which in turn looks different from a 1960 model. Rather than refreshing the last year's Impala, designers were reworking sheetmetal and cranking out a new style each and every year. It was truly an incredible time in automotive history.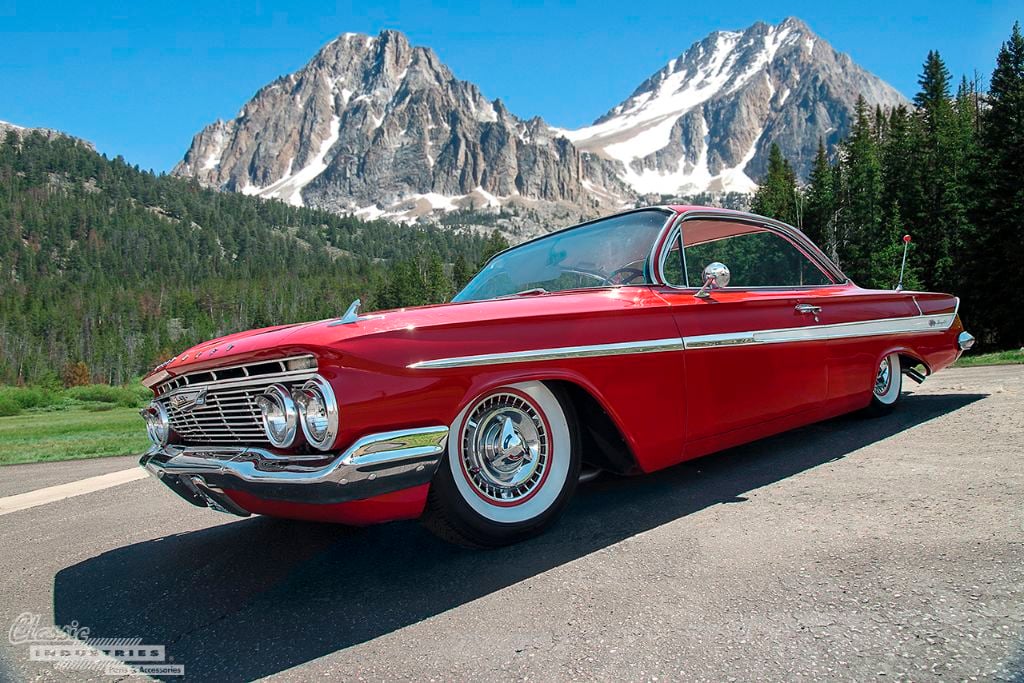 This stunning 1961 Impala is owned by Ivan Romano, of Ladera Ranch, California. An avid collector of classic GM vehicles, Ivan recently purchased this Impala, and brought it to California from its previous home in Colorado. It will now be joining Ivan's garage, along with his 1972 Camaro Z28 (which we previously featured) and "museum quality" 1967 GMC pickup.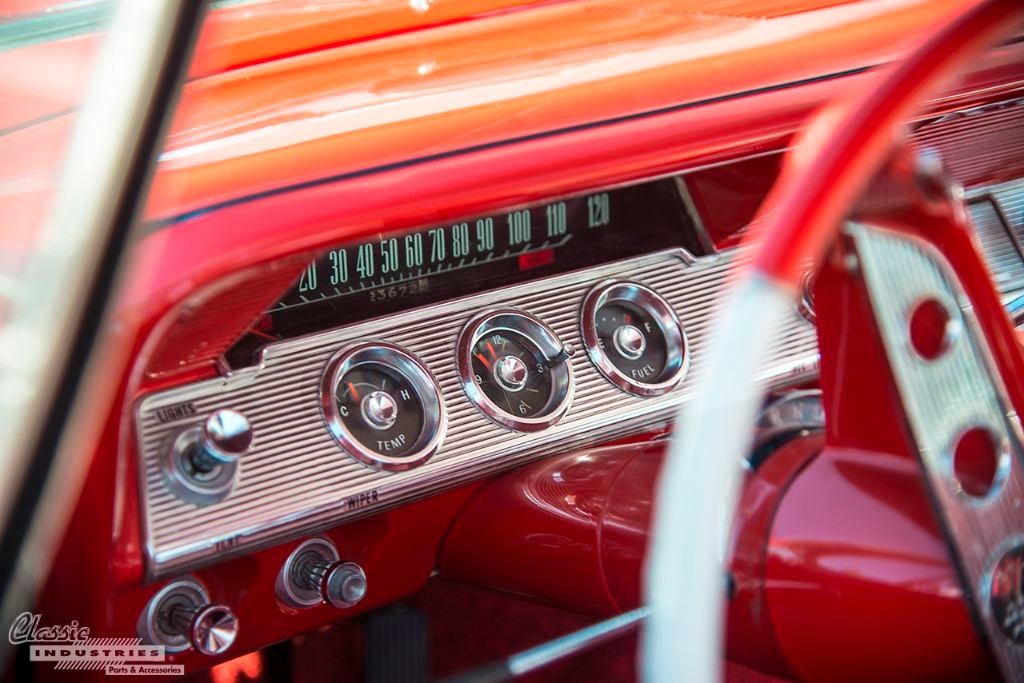 The cherry red and white Impala has undergone a meticulous frame-off restoration, and is immaculate inside and out. The aluminum trim, chrome accents, and spotless engine bay show fine attention to detail. Speaking of the engine, Ivan says it's a 348ci V8 car, but was dressed as a "409" by the previous owner.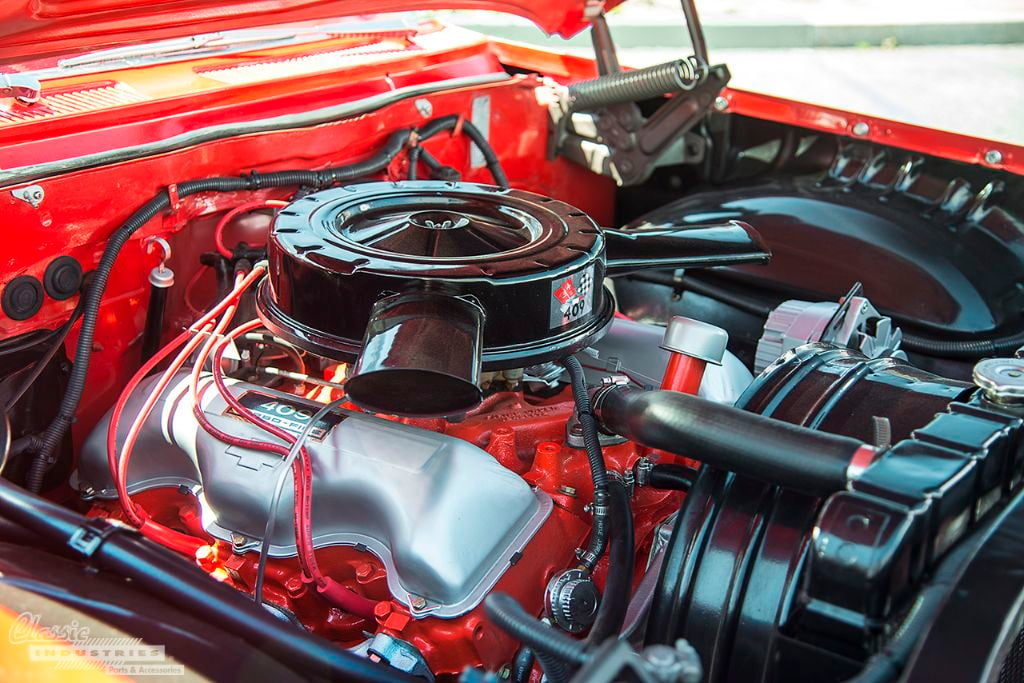 This 1961 Impala is clearly in good hands with Ivan, and we're sure it will receive the same loving care as his other classic vehicles. When he needs parts, he can swing by our Retail Showroom, and we'll help him find the items he's looking for (while also admiring his clean ride).
If you have a vintage Chevy Impala, no matter the year or body style, Classic Industries can help you restore it to like-new condition. We have thousands of parts for Impala, Bel Air, Biscayne, Caprice, and other Full-Size Chevy models. Click the button below to get a free full-color parts catalog now.