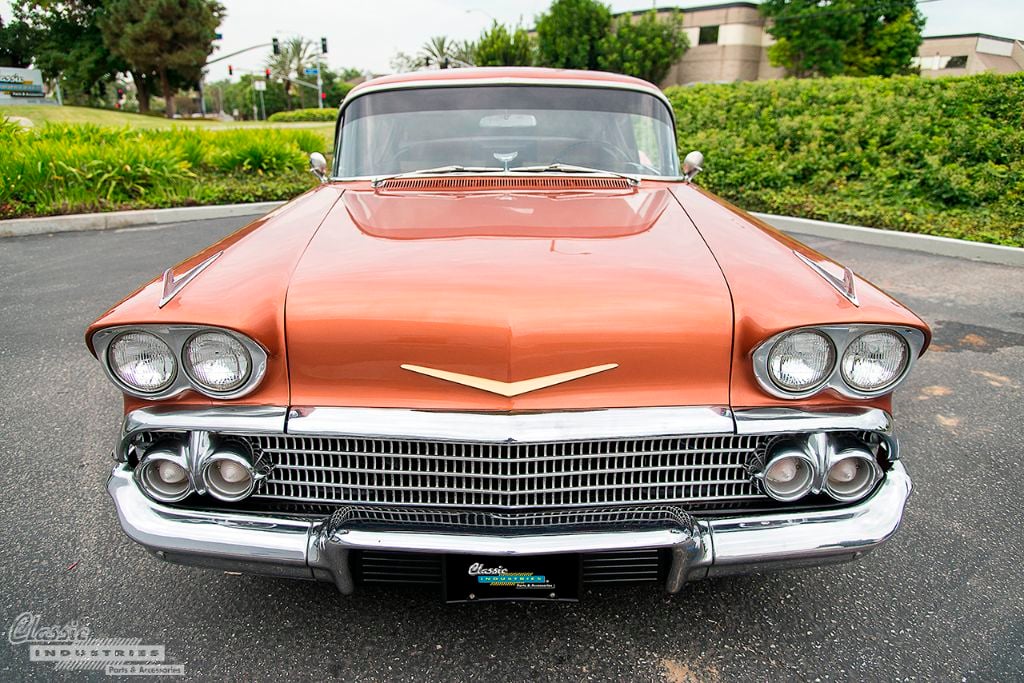 There's no question that the iconic 1955-57 "Tri Five" Chevy models were a tough act to follow. Even today, they're known as some of the most famous and popular classic cars of all time. So, when it came time to retire the Tri Five and develop a new design for 1958, what was Chevrolet to do? Well, true to form, they created a model that would go on to become just as famous as the cars before it: the Impala.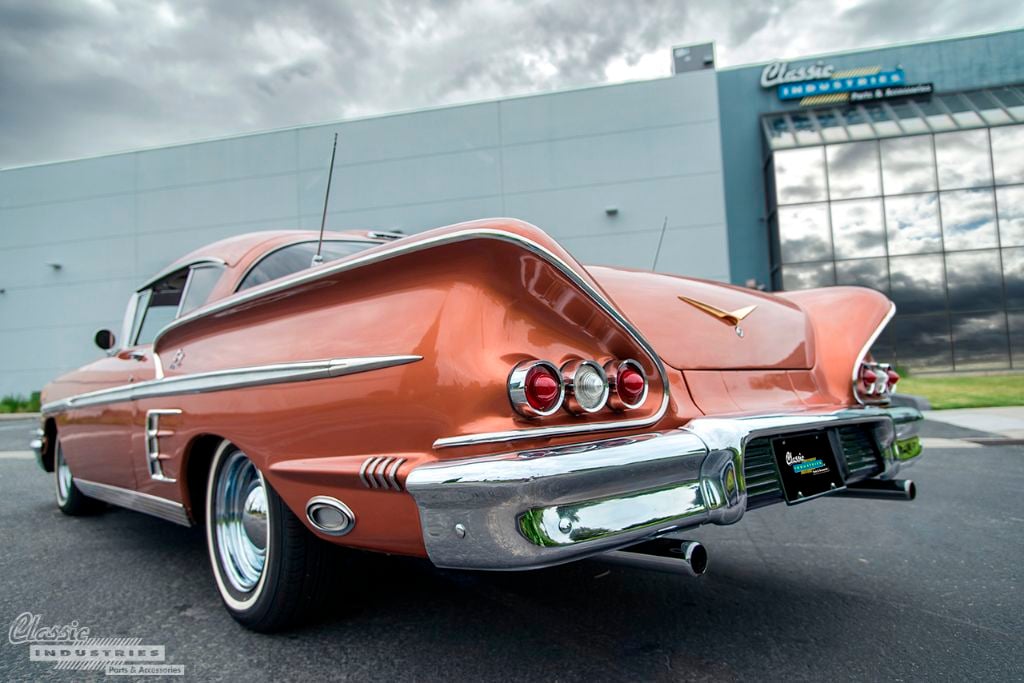 The 1958 Chevrolet Impala was a somewhat dramatic departure from the styling of the 1957 full-size cars. Although the '58 retains some of the aircraft-inspired smooth lines of its predecessor, it was also longer, lower, and heavier than the '57. The overall look still let you know it's a Chevrolet, but also deviates noticeably from the previous three model years' styling.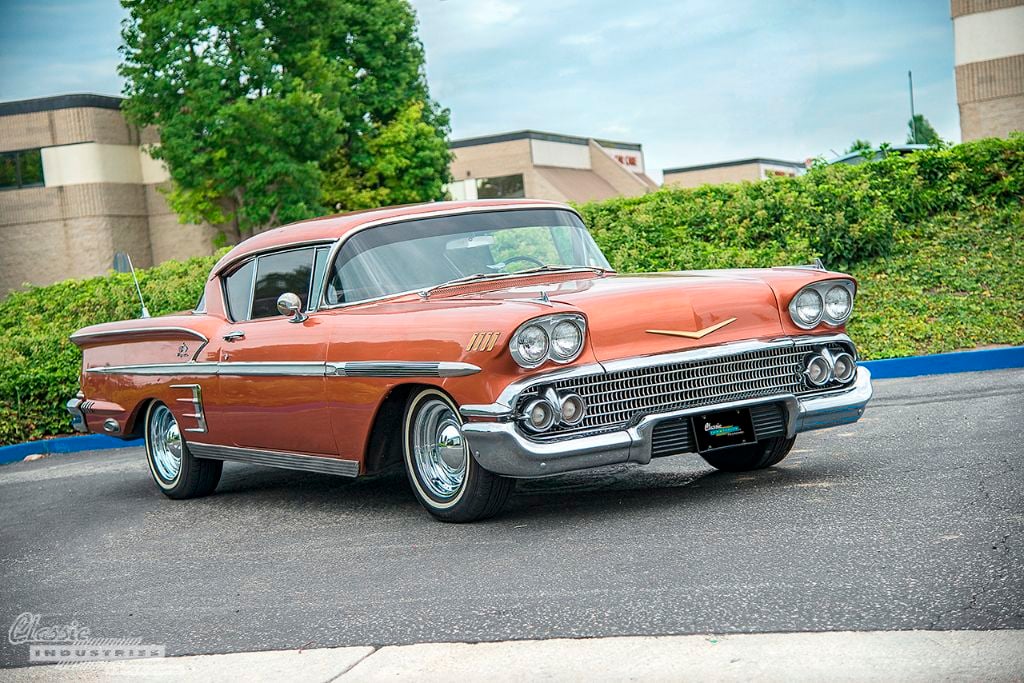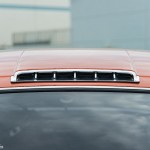 This 1958 Impala belongs to Robert Stinson, of Huntington Beach, CA. Robert pulled into the Classic Industries Showroom parking lot one morning to purchase some restoration parts, and we took the opportunity to photograph his beautiful Impala. He tells us he has owned the car for about 15 years now, after previously owning two other '58s (one 348/4bbl and one 283) and a '64 Corvette.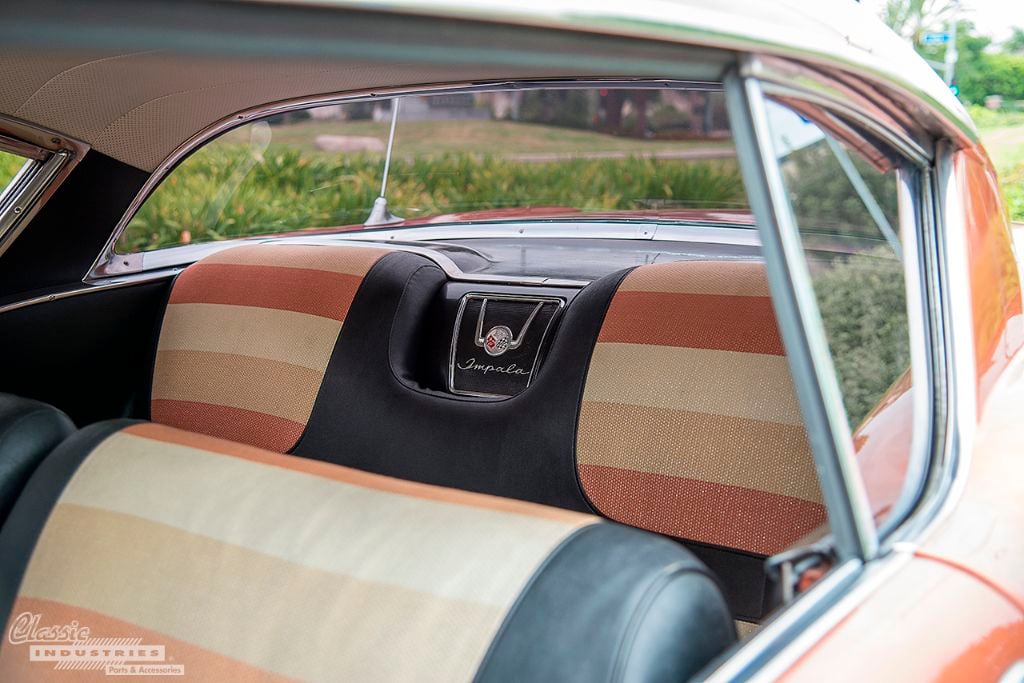 When Robert purchased the car, it was painted black and in need of restoration. Since driving a black car with no A/C in southern California can get uncomfortable quickly, he chose to repaint the car in Sierra Gold, a correct factory color. The rest of the car was then painstakingly restored, including fresh exterior trim, interior trim, and upholstery. Under the hood, you'll find an immaculate 348ci V8 with Tri-Power carburetors and finned Offenhauser valve covers.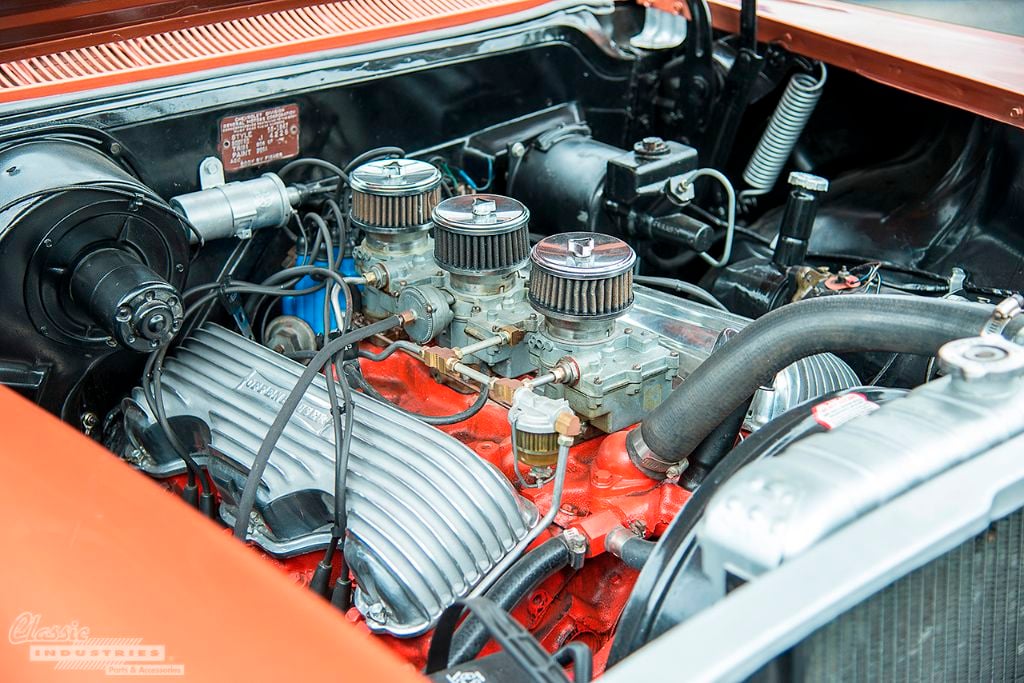 Robert's '58 Impala is a beautiful example of its era, and it's understandable why he is working hard to keep it in excellent condition. If you have a classic Impala, Bel Air, Biscayne, Delray, or other full-size model, Classic Industries can help you find the restoration parts you need. Just click the button below for a free parts catalog.