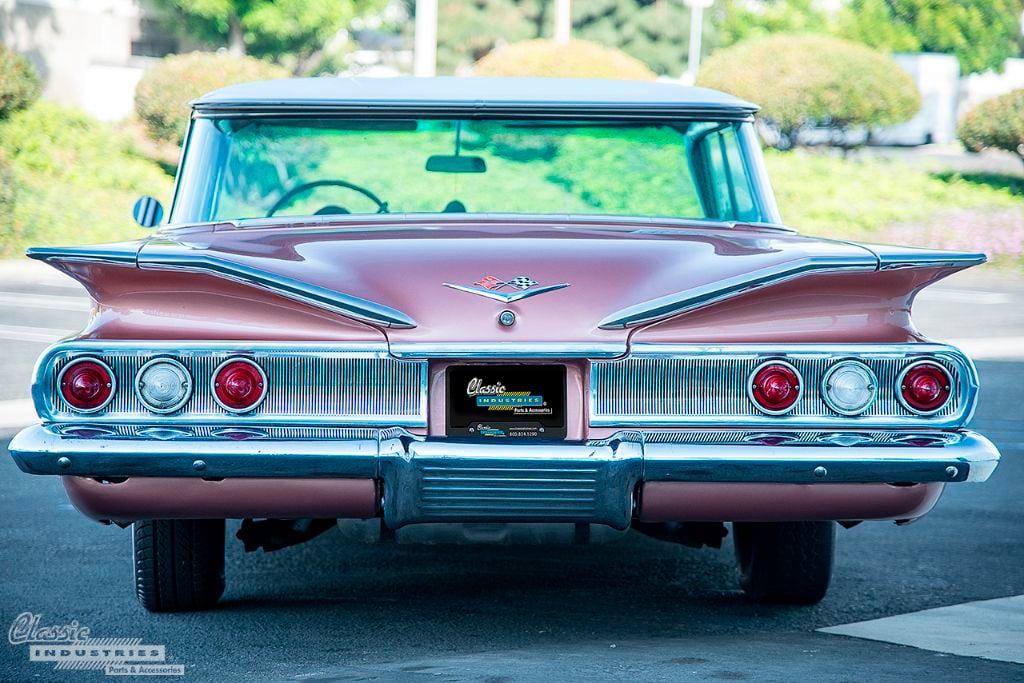 The late 1950s and early 1960s are often referred to as the era of the tail fin. These aircraft-inspired accents could be found on many cars from this time period, and few of those applications are more recognizable than the 1960 Chevy Impala. A winglike ridge lines each side of the bodywork, culminating in a squared-off tip at each corner. It was perfect for a society that had fallen in love with jets, rockets, thrusters, and all things aeronautical.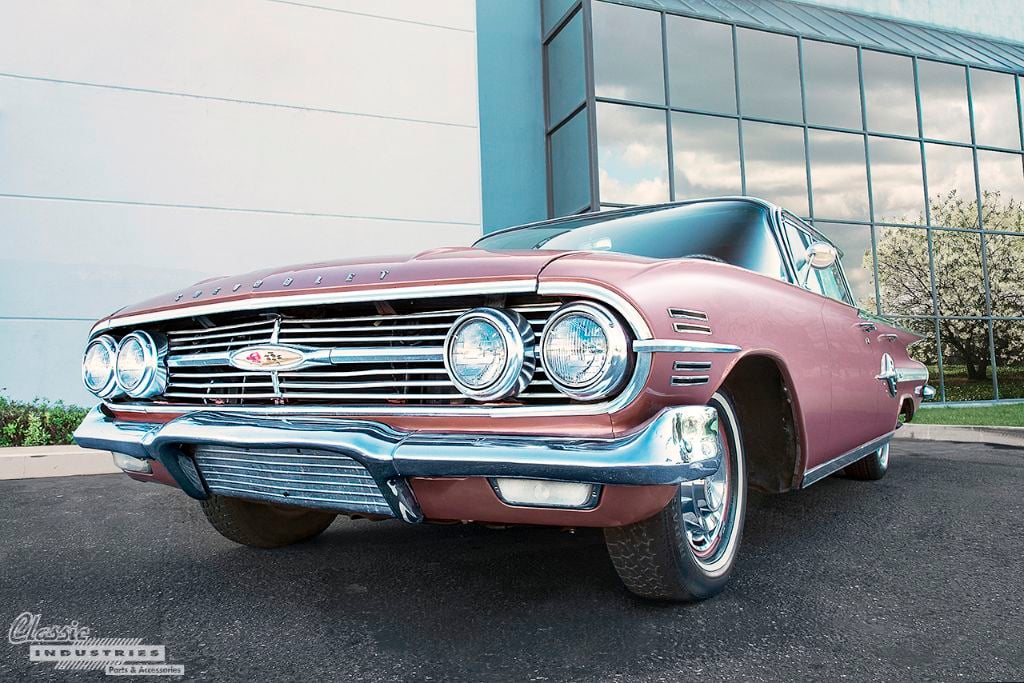 This 1960 Impala showed up in our Showroom parking lot early one morning, and belongs to Morten and Solfrid Hoeen. The couple lives all the way in Norway, but stores their Impala here in the U.S. with a friend most of the year. That way, when they come visit the states, they have the perfect car on hand to cruise the highways in style. Sounds like a pretty good plan to us!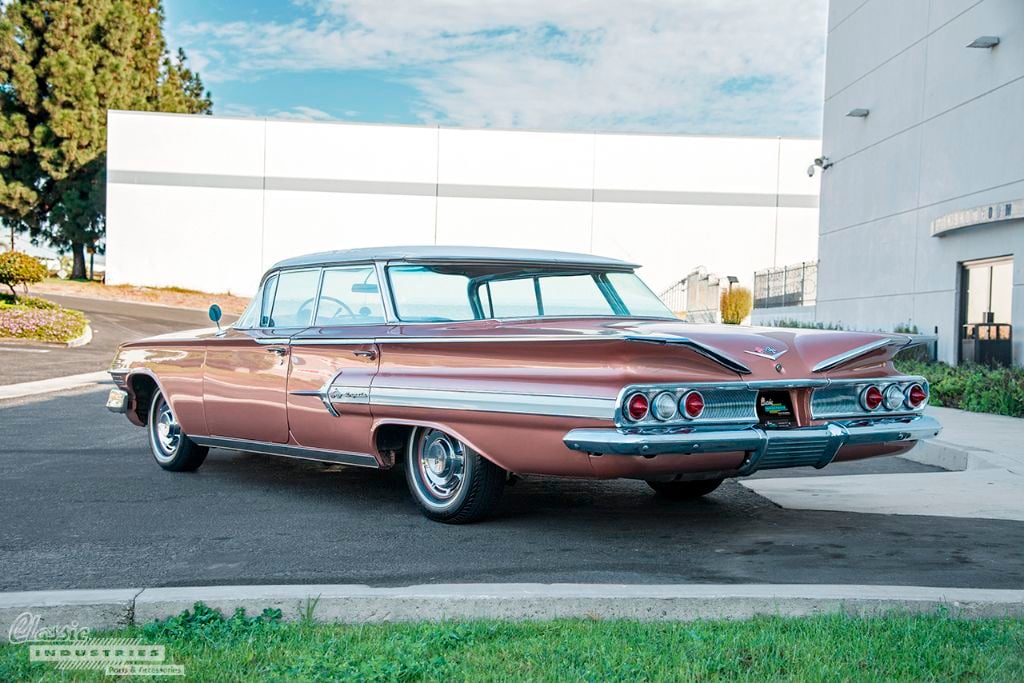 Morten and Solfrid have owned the Suntan Copper Metallic '60 Impala for about four years, after buying it with most of the restoration work already completed. However, as with all cars of this age, parts still need replacement from time to time. So, they stopped by the Classic Industries Showroom to pick up a parts catalog, some door weatherstrip, and a few other small items. Meanwhile, we took the chance to photograph their beautiful Impala.
The car is extremely clean inside and out, and appears original in almost every way. Under the hood, there's a potent 348ci Turbo-Thrust V8 mated to a Turboglide automatic transmission. This Impala is a fine example of the "tail fin era" of cars, and a gorgeous reminder of the detail that went into each of these rolling works of art.
If you have an Impala, Biscayne, Caprice, Bel Air, or other full-size Chevy, Classic Industries has all the restoration and performance parts you need. Click the button below to get a free parts catalog.