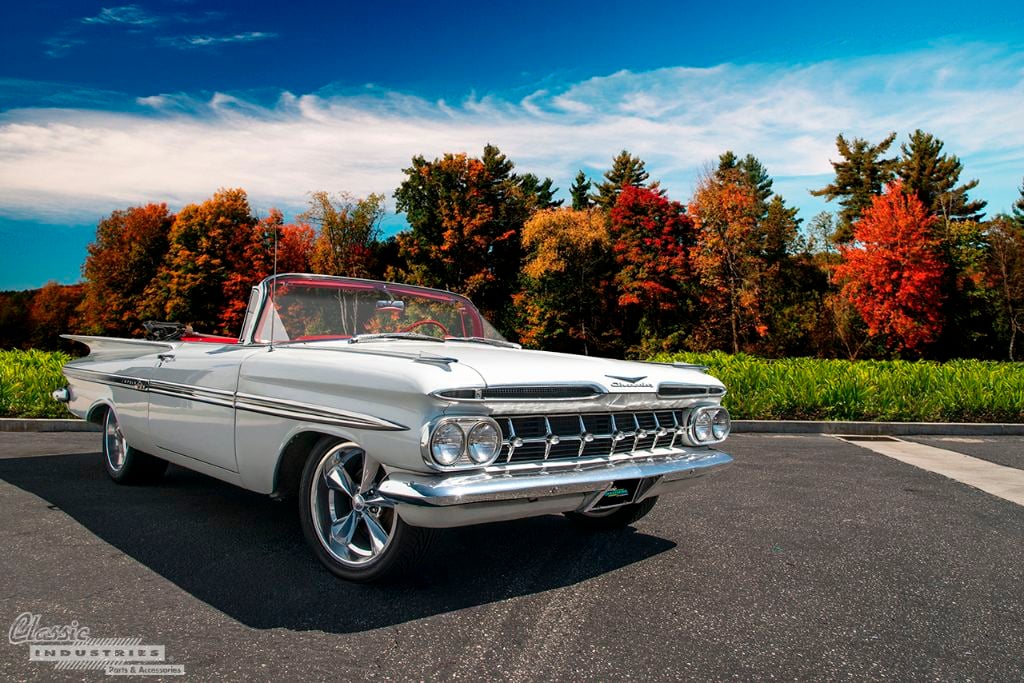 After the groundbreaking success of the 1955-57 "Tri Five" models, Chevrolet had some big shoes to fill in subsequent years. Fortunately, the automaker managed to launch the successful Impala line the very next year, with the 1958 model becoming an instant classic. And rather than resting on its laurels, Chevrolet redesigned the Impala again the very next year, producing a design that hit the peak of the tailfin styling trend in 1959.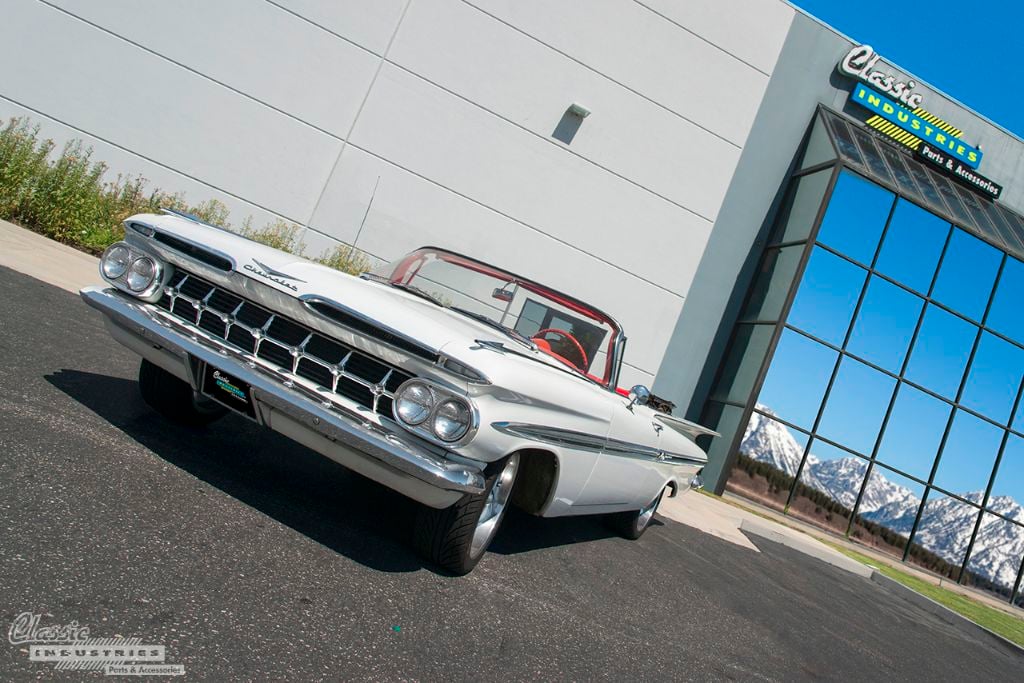 The 1959 Impala is instantly recognizable, thanks to its sculpted horizontal fins and teardrop-shaped tail lamps. Scoops above the front grill mirrored these rear design cues. The redesign was more than skin-deep, too, as the car moved to a new X-frame chassis in '59.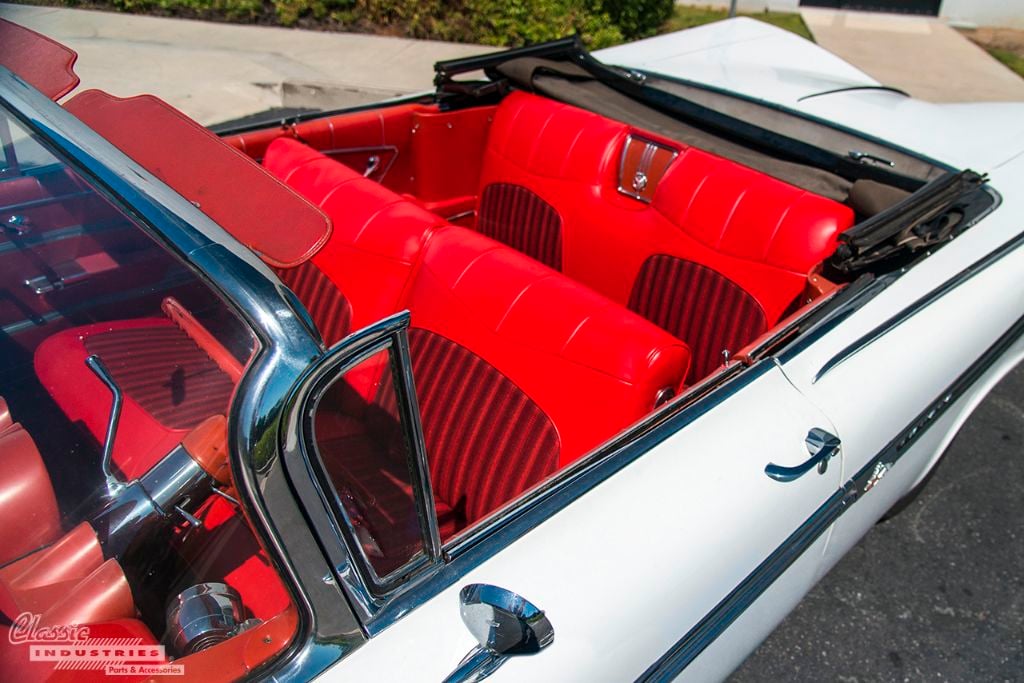 The 1959 Impala convertible seen here is owned by Mark Larsen, of Huntington Beach, California. It features clean white paint, all the appropriate chrome trim, and a lipstick red interior that is truly timeless. Under the hood, the Turbo-Fire 283ci V8 is paired with a modern TH-700R4 automatic transmission.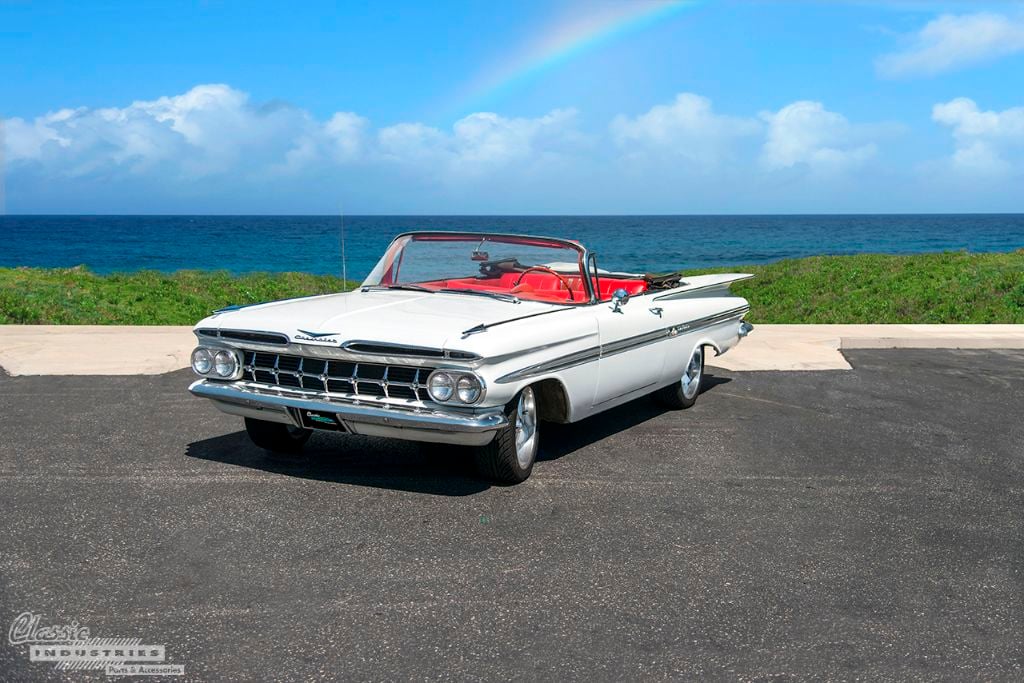 Mark tells us he bought the car after it had been already restored by its previous owner. He has, however, made some small changes to add his own style to the Impala, such as adding a set of 18- and 20-inch five-spoke Boyd Coddington wheels. The car wears the wheels nicely, and doesn't really need much else to stand out on the roads of SoCal.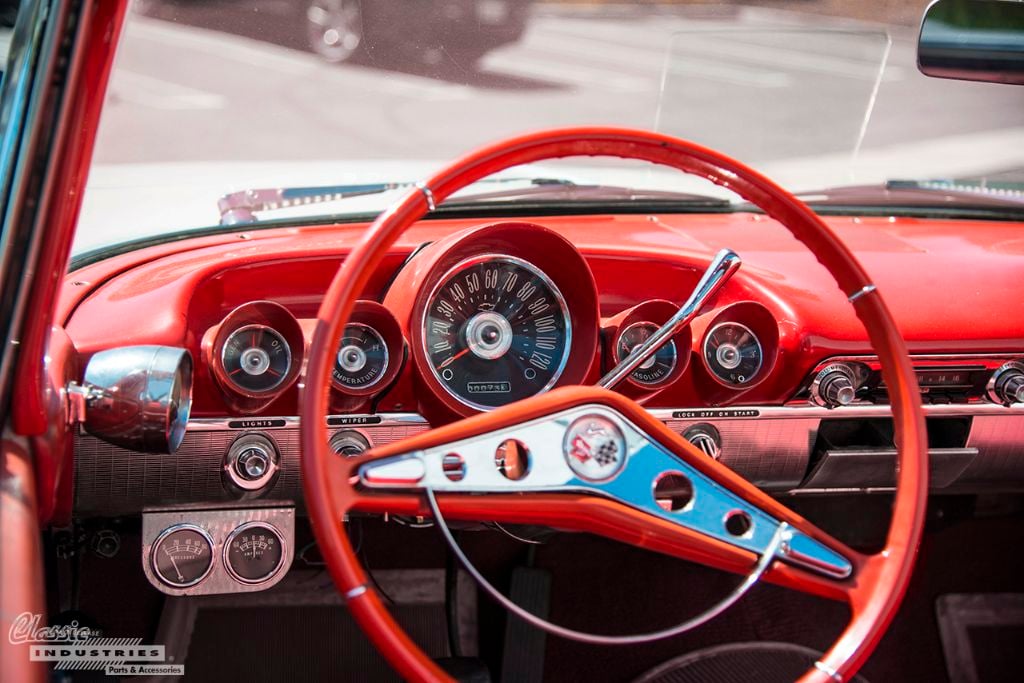 Mark says he drives his 1959 Impala convertible almost every day, and who can blame him? This is one seriously cool ride that hearkens back to the days when the coolest cars had fins.
If you have an Impala restoration project of your own, Classic Industries has the parts you're looking for. We also offer hundreds of parts for the Bel Air, Biscayne, Caprice, and other full-size Chevy models. Click the button below for a free Impala restoration parts catalog.