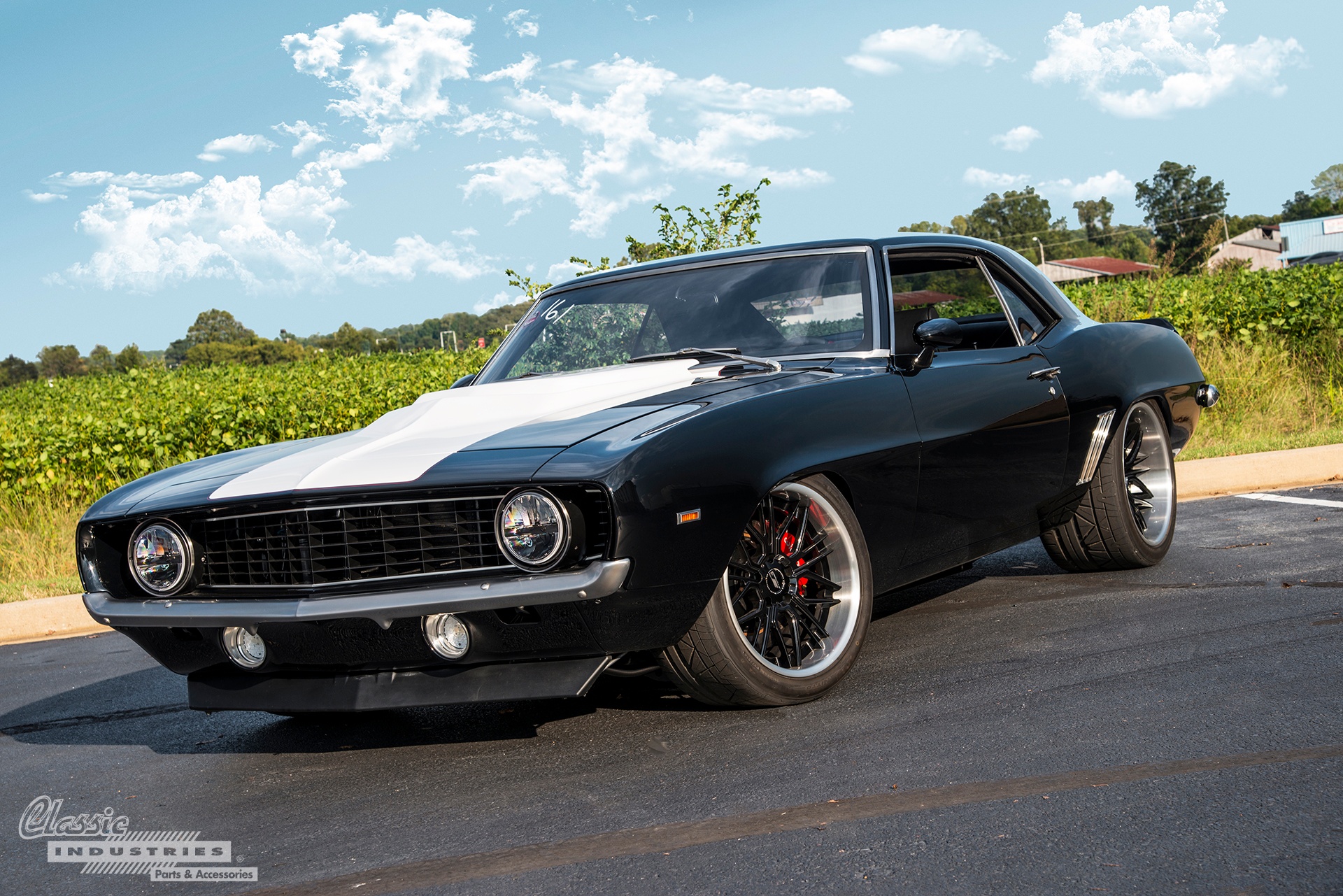 What is a GM F-Body? What is a Ford Fox Body? What are Mopar A, B, and E-bodies? If you are getting into classic cars for the first time, you'll quickly discover that your fellow enthusiasts have a language of their own. Some of the first terms you'll encounter in online discussion forums and parts catalogs are references to A-Body, B-Body, E-Body, F-Body, G-Body, and so on. At first, this can be confusing, but decoding these classic car platform designations is simpler than it looks. Read on as we explain the meaning of a car platform or body, and provide some examples of the most common classic car bodies and associated models you'll hear about.
What is a Car Platform?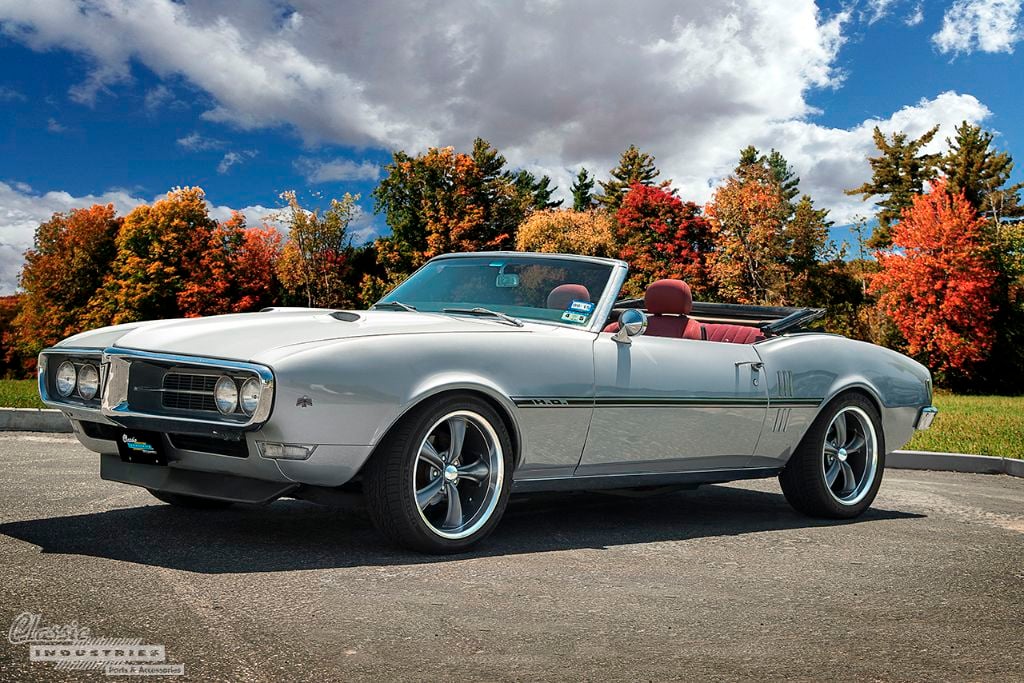 Above: This Pontiac Firebird was built on the same F-Body platform as the Chevrolet Camaro pictured at the beginning of this article. The two share many parts, but there are some clear differences as well.
To simplify the manufacturing process, GM, Ford, and Chrysler made many different vehicles on a small handful of platforms. These platforms were usually called "bodies" — not to be confused with their literal bodies, meaning the sheetmetal panels and underlying skeleton on top of the vehicle's frame. One of the simplest examples is the GM F-Body, which was used to build 1967-2002 Chevrolet Camaro and Pontiac Firebird models. Both of these F-Body vehicles used the same basic platform, but their body panels, engines, interior components, and other parts differed quite a bit.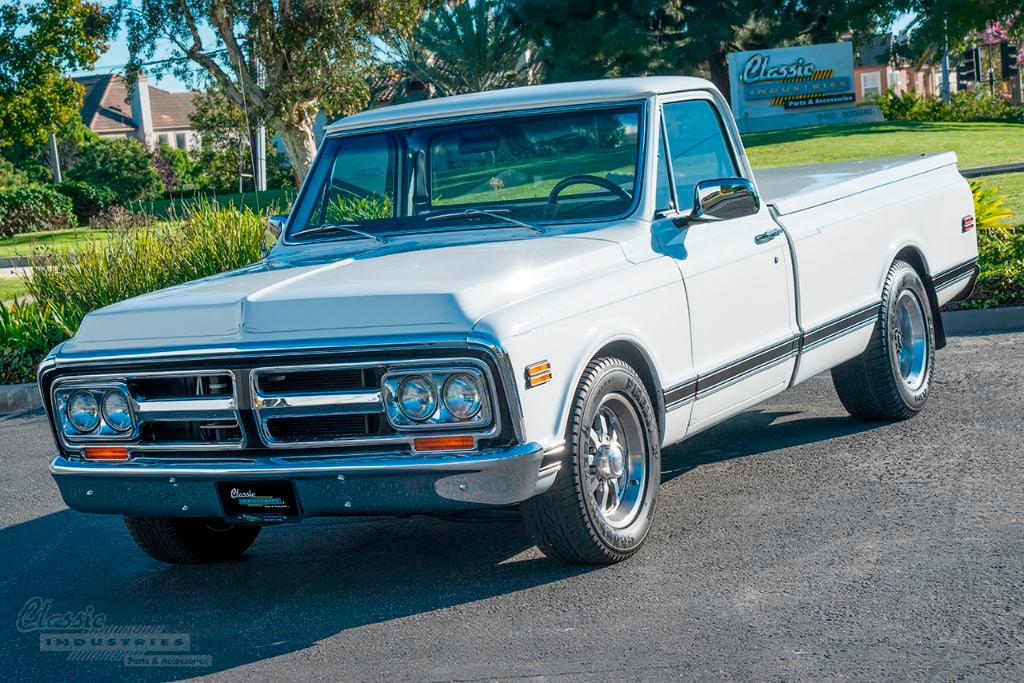 Above: This '72 GMC truck shared many components with its sibling from Chevrolet. Both variants were based on the same C/K platform.
Even today, automakers still do this. For example, the GM trucks known as the Chevrolet Silverado and GMC Sierra are two different models built on the same platform.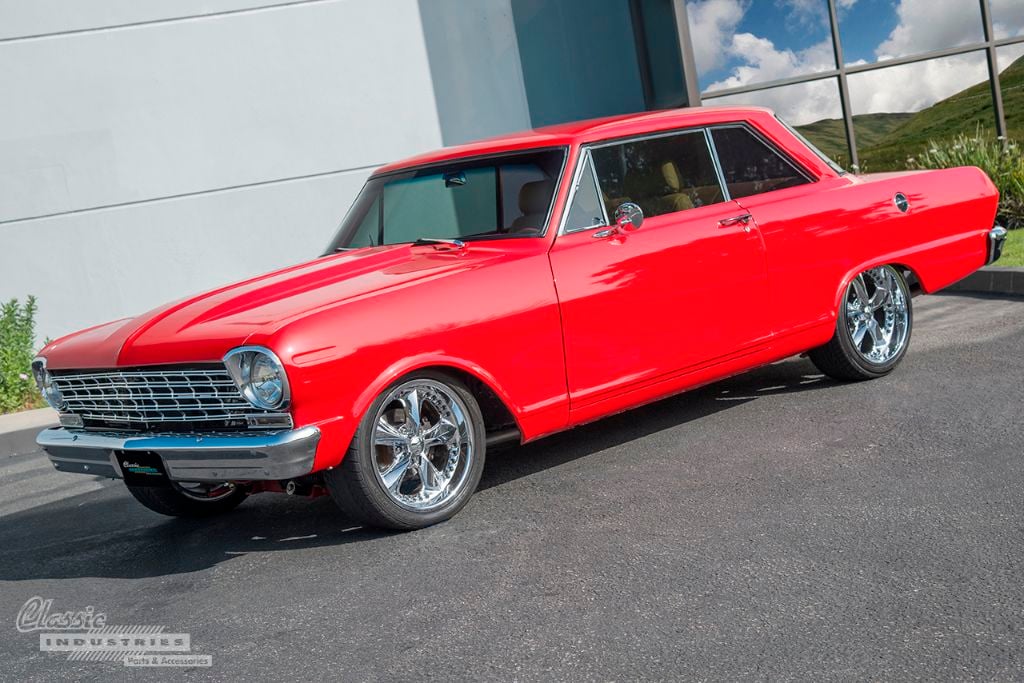 Above: The Chevy II and Nova were built on the X-Body platform, which was also used for vehicles from Pontiac, Buick, and Oldsmobile.
Most platforms were used for more than two models — the GM X-Body platform is a perfect example. The X-Body was used to build many different models between Chevrolet, Pontiac, Buick, and Oldsmobile. Each version generally had its own unique exterior, interior, and trim. However, thousands of components, such as the frame, suspension, steering, and electrical parts were identical.
Take this windshield wiper blade. Instead of saying, "This fits Nova, Ventura, Apollo, Skylark, and Omega models," it is far less confusing to say, "This fits GM X-Body models."
Classic Car Platforms Supported by Classic Industries
Classic Industries offers parts for GM B-body, F-body, G-Body, X-body, and Zeta passenger car models, GM Trucks, Ford Mustang models, as well as Mopar A, B, and E-body models. That may only be a handful of platforms, but it breaks down into several dozen vehicles.
Note that the list below is not exhaustive and does not contain every single variant of every body or platform. However, it's a useful quick-reference guide to some of the most common and popular vehicles.
GM Passenger Cars
F-Body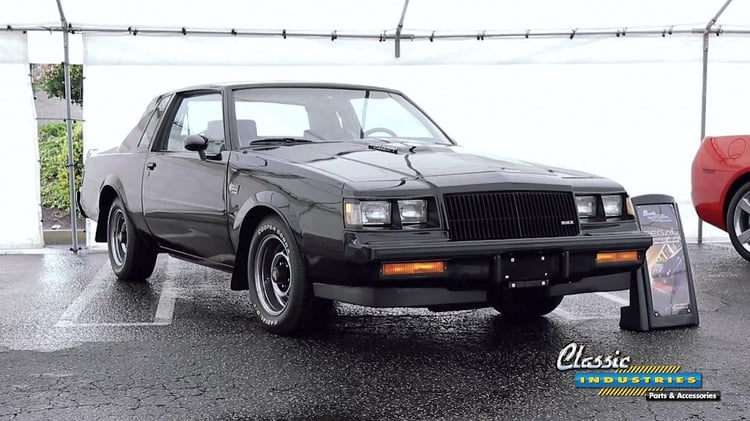 • 1973-87 Buick Regal (Including Grand National, GNX, and T-Type)
B-Body
Chevrolet "Tri-Five" Passenger Cars
• 1955-57 Chevrolet 150
• 1955-57 Chevrolet 210
• 1955-57 Chevrolet Del Ray
• 1955-57 Chevrolet Bel Air
• 1955-57 Chevrolet Nomad
For more information on '55-57 Chevy vehicles, check out our previous article, "What is a Tri Five Chevy?"
GM Trucks
• 1947-55 (1st Series) Chevrolet Trucks
• 1947-55 (1st Series) GMC Trucks
• 1955-59 (2nd Series) Chevrolet Trucks
• 1955-59 (2nd Series) GMC Trucks
C/K & R/V*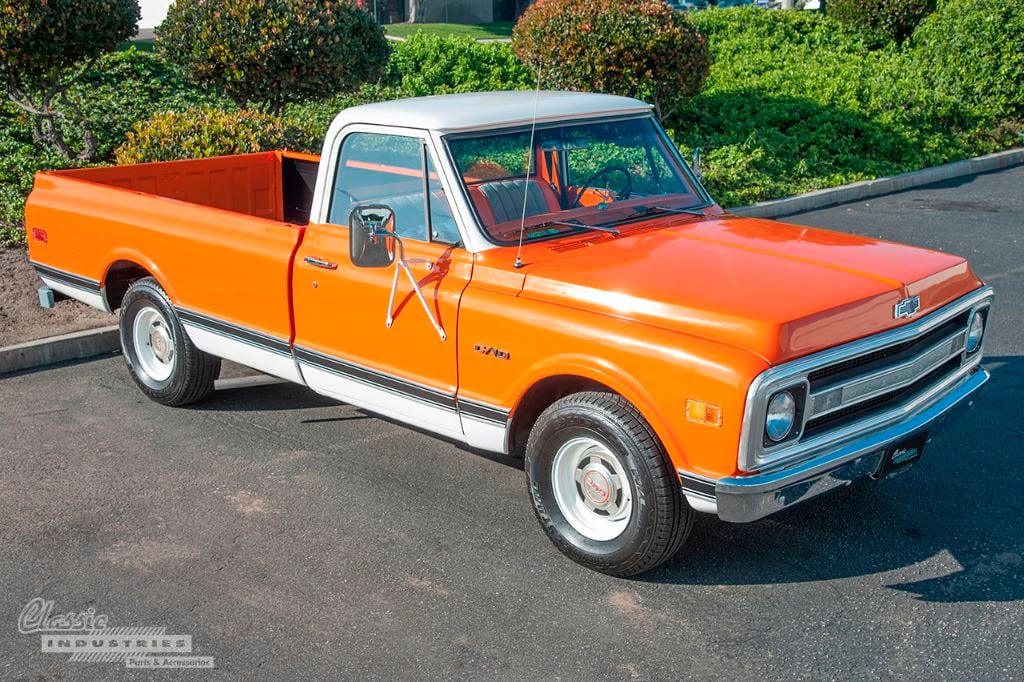 • 1960-98 Chevrolet Trucks
• 1960-98 GMC Trucks
*R/V models were produced from 1987-91 to distinguish the outgoing 3rd generation C/K platform that was still being produced for the first four years of 4th generation C/K (a.k.a. GMT400) production as factories retooled for the newer platform.

GMT800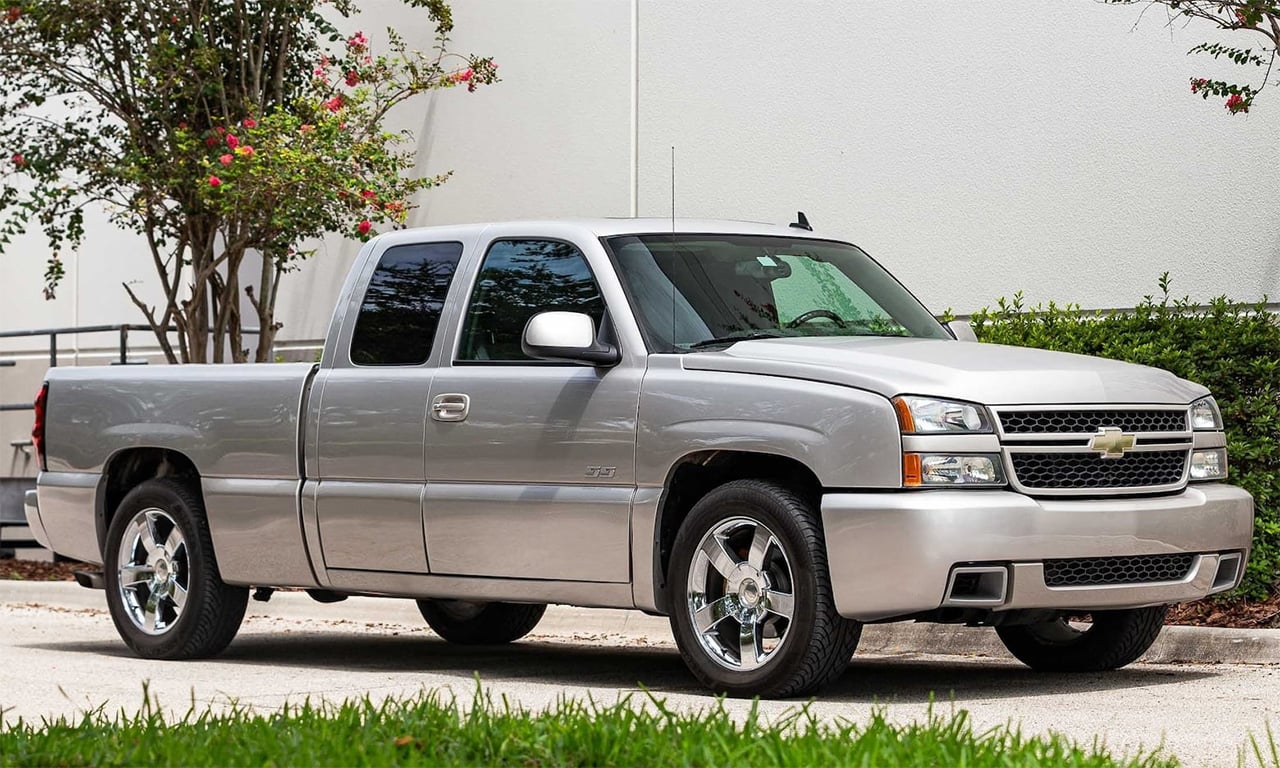 2006 Silverado SS photo courtesy of Mecum Auctions
• 1999-06 Chevrolet Silverado
• 1999-06 GMC Sierra
Ford Mustang
Ford used a different platform naming system than GM's letter-based system. In the 1960s and early 1970s, Ford named its platforms after the primary vehicle that would be based on that platform. In the late '70s, the company switched to more traditional platform-specific names, and later to alphanumeric codes. For more information on the history of the Mustang, read our article, "Ford Mustang History: Creating the First Pony Car."
Falcon Platform (named after the Ford Falcon)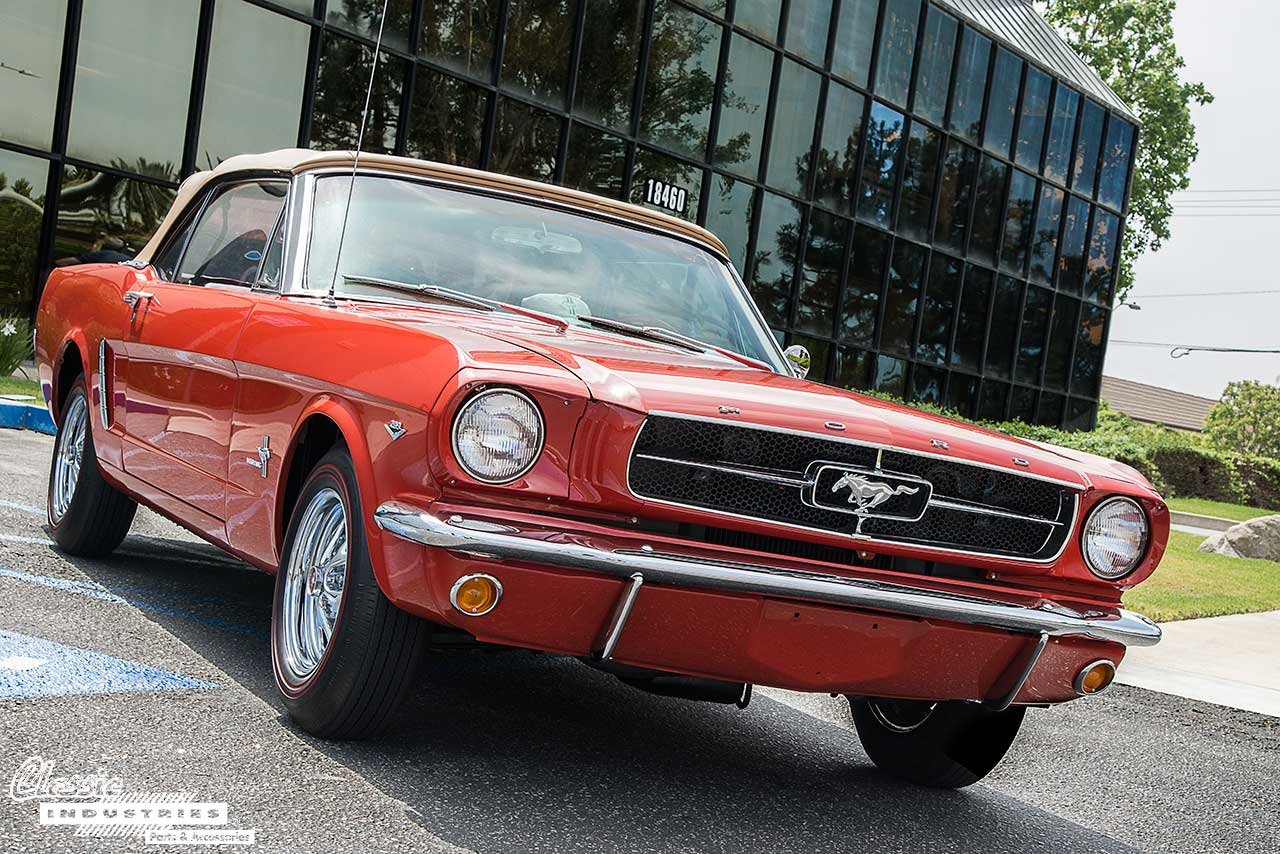 • 1964.5-73 Ford Mustang
• 1960-70.5 Ford Falcon
Pinto Platform (named after the Ford Pinto)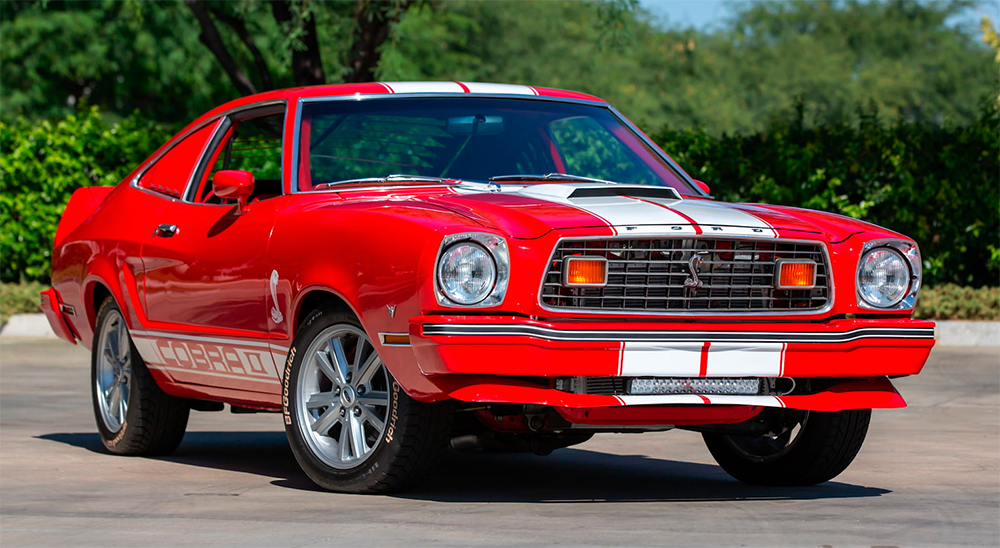 • 1974-78 Ford Mustang II
• 1971-80 Ford Pinto
Fox Platform
• 1979-93 Ford Mustang
• 1980-92 Mercury Cougar
• 1979-86 Mercury Capri
• 1980-88 Ford Thunderbird
SN-95 Platform
• 1994-04 Ford Mustang
MOPAR Vehicles
While Chrysler didn't have as many brands as GM, they built plenty of different vehicles on similar platforms. and used a similar method to describe different platforms. Classic Industries offers products for the Mopar A-body, B-body, and E-body models listed.
A-Body
• 1961-62 Dodge Lancer
• 1963-76 Dodge Dart
• 1971-76 Dodge Dart Sport
• 1971-76 Dodge Demon
• 1960-76 Plymouth Valiant
• 1964-69 Plymouth Barracuda
• 1970-76 Plymouth Duster
• 1971-76 Plymouth Scamp
B-Body
• 1962 Dodge Dart
• 1962 Dodge Polara 500
• 1963-64 Dodge 330
• 1963-64 Dodge 440
• 1963-64 Dodge Polara
• 1963-64 Dodge Polara 500
• 1965-74 Dodge Coronet
• 1968-71 Dodge Super Bee
• 1966-74 Dodge Charger
• 1962-70 Plymouth Belvedere
• 1962-64 Plymouth Fury/Sport Fury
• 1962-64 Plymouth Savoy
• 1965-74 Plymouth Satellite
• 1967-71 Plymouth GTX
• 1968-74 Plymouth Road Runner
E-Body
Need Classic Car Restoration Parts?