The Chrysler Corporation created the Plymouth automobile division to compete with Ford and Chevrolet in 1928 in the "entry-level" car market. Then Chrysler employee Joe Frazer, who later in his automotive industry career founded the Frazer-Nash car company, coined the Plymouth name. Many folks believe that the Plymouth car brand is named after Plymouth Rock, in Plymouth, Massachusetts, where the Pilgrims landed on November 11, 1620, but that's not the case. The history of Chrysler's Plymouth brand name actually came from an unexpectedly utilitarian product.
The Origin of the Plymouth Car Brand Name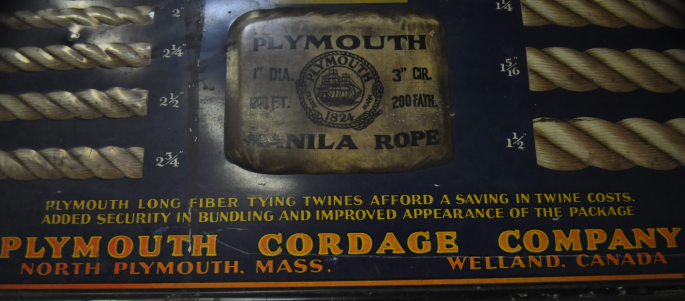 Above: Mayflower emblem of the Plymouth Cordage Company
Apparently, Joe Frazer suggested the name Plymouth in a meeting he had with the founder of the Chrysler Corporation, Walter P. Chrysler. He asked Walter, "Have you ever heard of Plymouth Binder Twine?" Chrysler's retort was something to the effect of, "Every goddamned farmer in America has heard of that!" Since the Plymouth car brand was being marketed as a practical vehicle for blue-collar families, it made perfect sense to harken back to a product those buyers would associate with trustworthy performance and durability.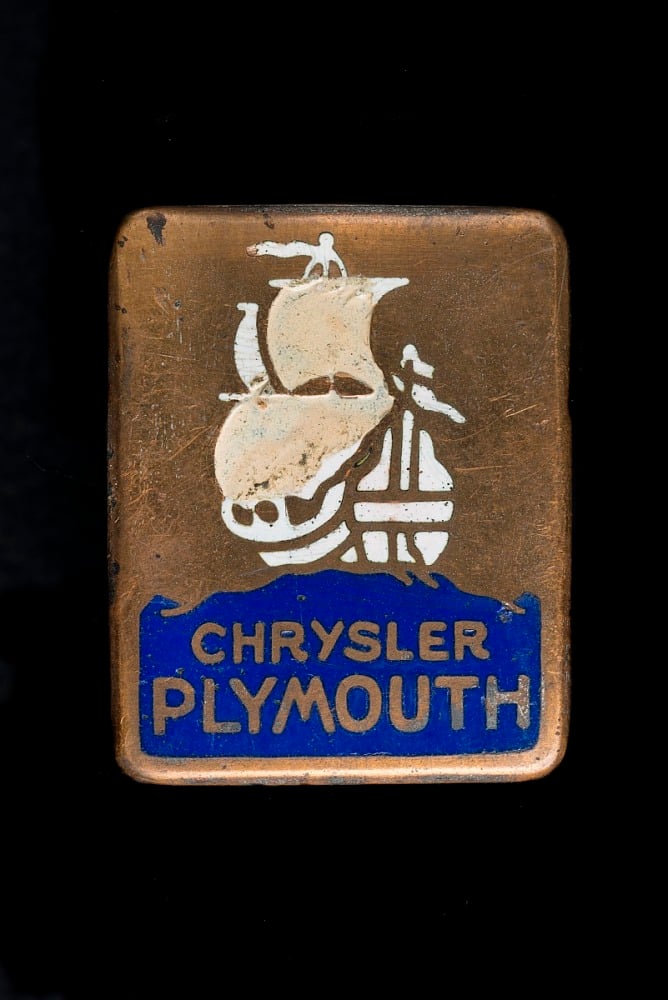 Above: Mayflower emblem of the Plymouth car division of Chrysler, circa 1928
Plymouth was actually named after a twine and rope company that was in business from 1824-1964, the Plymouth Cordage Company, and founded in Plymouth, Massachusetts. Both the rope company and the Chrysler car division used the Mayflower emblem and had all of their marketing efforts geared towards espousing the compelling saga of the Pilgrim settlers landing in Plymouth Rock, in Plymouth, Massachusetts.
Not so coincidentally, having the less expensive Plymouth cars to sell during the Great Depression of the 1930's turned out to be a blessing in disguise for the Chrysler Corporation. Chrysler was able to endure that devastating decade of the 1930's when other car companies went out of business.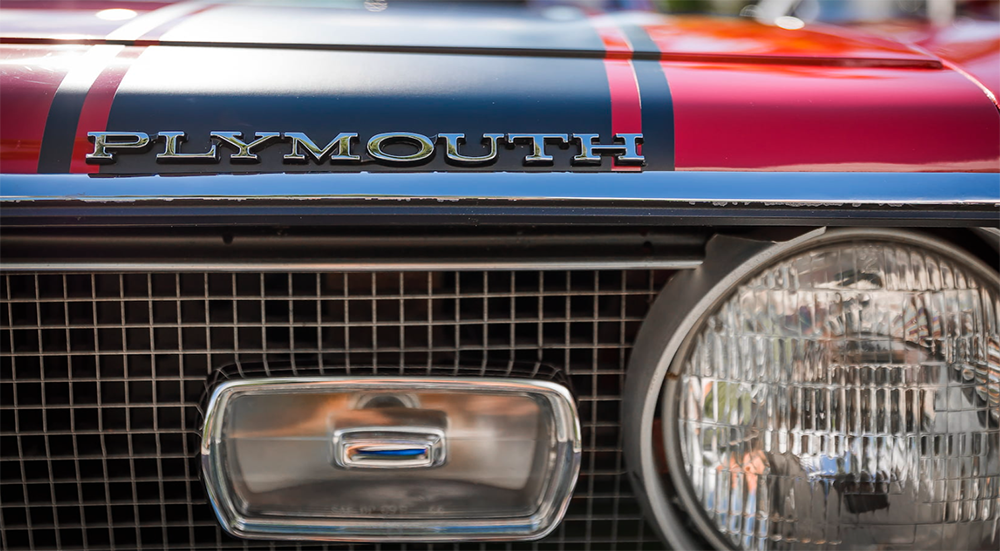 Whether you're restoring, resto modding, renewing, or maintaining a 1968-72 Plymouth car, you'll be pleased to learn that Classic Industries provides the absolute finest, top-quality reproduction of the Plymouth emblem that installs on the hood or the rear deck of several Plymouth A, B, and C body automobiles.
OER® 1968-72 Plymouth A, B, C Body; Hood & Rear Deck Emblem

Above: OER 1968-72 Plymouth A, B, C Body; Hood & Rear Deck Emblem (part # 2785791)
OER® makes the magic happen once again by bringing back this high-demand reproduction Plymouth emblem and offering it to Mopar enthusiasts the world over. This emblem is manufactured in die-cast zinc metal to exact specifications featuring the correct brushed chrome face with black border and 3 mounting pins. The emblem features all the original markings on the back, including the Chrysler Corporation Pentastar logo, offering complete originality and authenticity. Mounting hardware for the component is also included.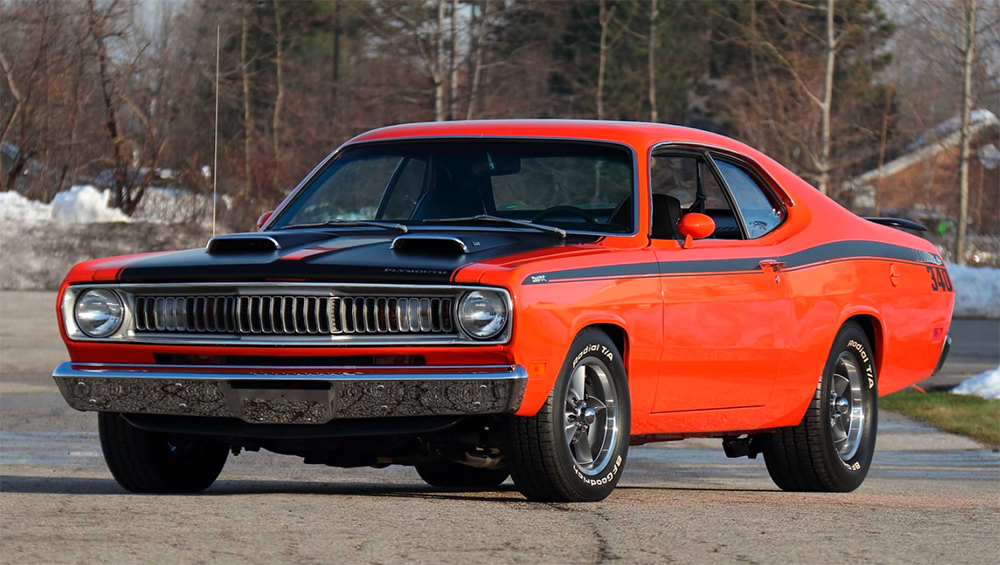 Above: If you look closely at this resto modded 1971 Plymouth Duster's hood, you'll see that beautiful Plymouth logo. These repop emblems are so well reproduced that both Plymouth restorers and resto modders want them on their works of running art. Photos 1, 4, and 6 are courtesy of Mecum Auctions.
Need Parts for Your Plymouth or Other Mopar?
Classic Industries offers thousands of parts for Plymouth cars and various other Mopar models. You can visit and search for the various Plymouth models that we provide components for. Or you can search online for Dodge model parts here. In addition, you can click the button below for a free full-color Mopar parts and accessories catalog.