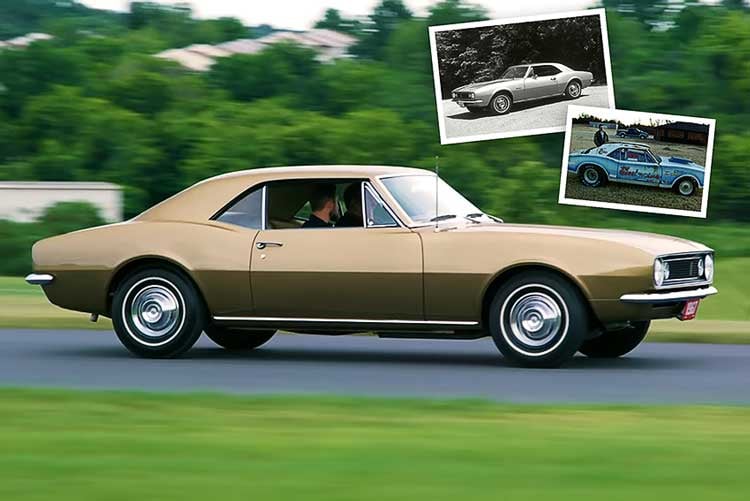 Many of of our favorite stories involve a redemption arc, where the protagonist falls from grace, goes through a rough patch, and eventually emerges victorious. Such is the story of the very first Camaro officially produced by Chevrolet. This Camaro, which features VIN N100001, was built in secret in May of 1966 and kept under lock and key until the unveiling of the Camaro to the press a few months later. But in the years that followed, it was sold several times, turned into a race car, and nearly faded into obscurity.
Photos and screenshots courtesy of Hagerty Drivers Foundation and Pilot Car Registry.
The Story of the First Camaro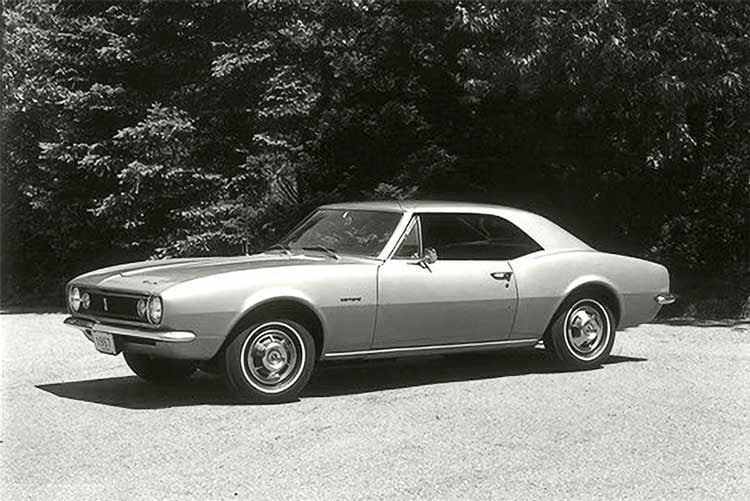 You might think the very first 1967 Camaro would be a heavily-optioned Camaro SS/RS with a V8 engine, but surprisingly, that's not the case. VIN N100001 was a basic model with a 230ci straight-six engine, three-on-the-tree manual transmission, and standard wheel covers. Rather than catering solely to enthusiasts with a performance-oriented car, GM chose to showcase this configuration for mass-market appeal. Its most distinctive feature was the Granada Gold show-quality paint, which was matched with a gold vinyl interior.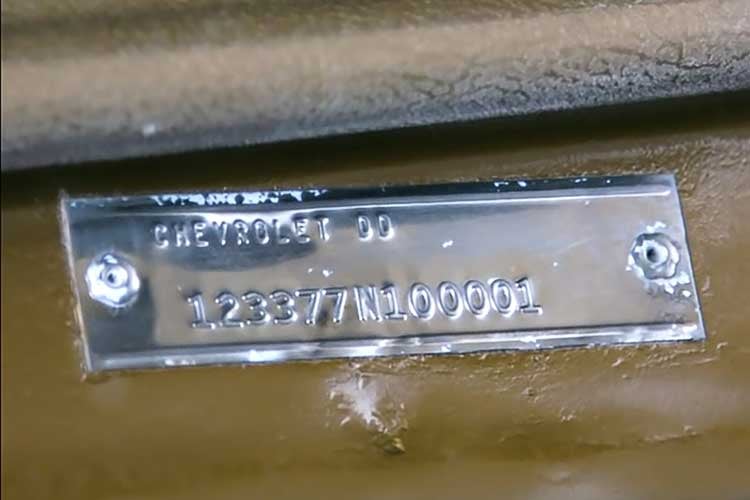 According to Pilot Car Registry, a web site that has painstakingly documented every aspect of this special car's history, the first Camaro remained in the possession of GM through late 1966. It was used as a display piece at media events and shows, and was even equipped with a 110-volt display lighting system for that purpose. In December of 1966, it was sold to a Chevy dealer in Oklahoma, who kept it on the showroom floor for nearly two and a half years.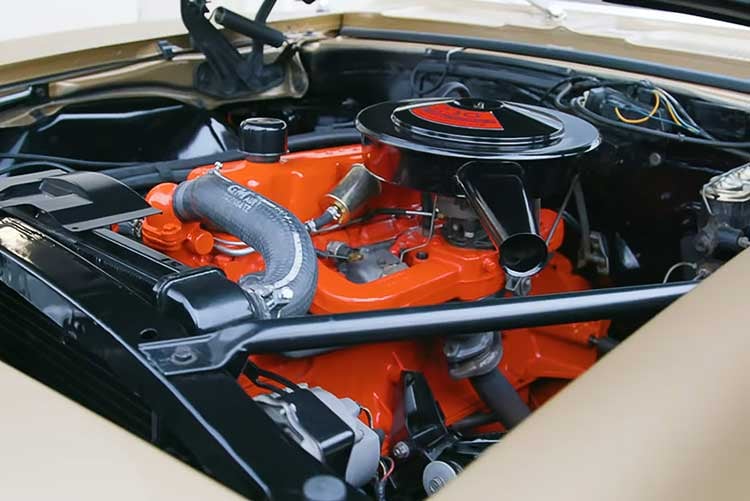 In April of 1969, Camaro N100001 was sold to its first owner for its full MSRP of $2,550. She kept it until 1975, until she sold it back to another dealer. The second owner bought it from the dealer for that same price, and gave it to his 16-year-old son, who drove it to high school. In 1982, the car was sold once more to a drag racer named Al Tepke. Tepke converted the car for racing, and took it to the track until the late 1980s, when it was retired and put into long-term storage. Thankfully, he had saved the original body panels and other parts.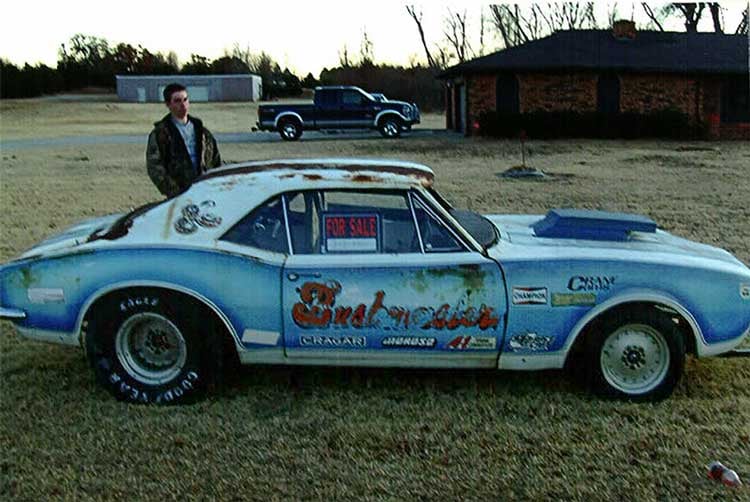 Above: In 2009, the car was purchased for approximately $2,500 (for the third time) still looking like a race car. The buyer had no idea that this was Camaro #001.
By this point, the significance of the first Camaro had been lost to time, until the new owner Jobin Sims checked the car's VIN to give it to his insurance provider. He instantly realized N100001 was something special, and began feverishly researching it. Facing financial hardship, Sims sold the car to someone who recognized its importance and could fully restore it to its original condition.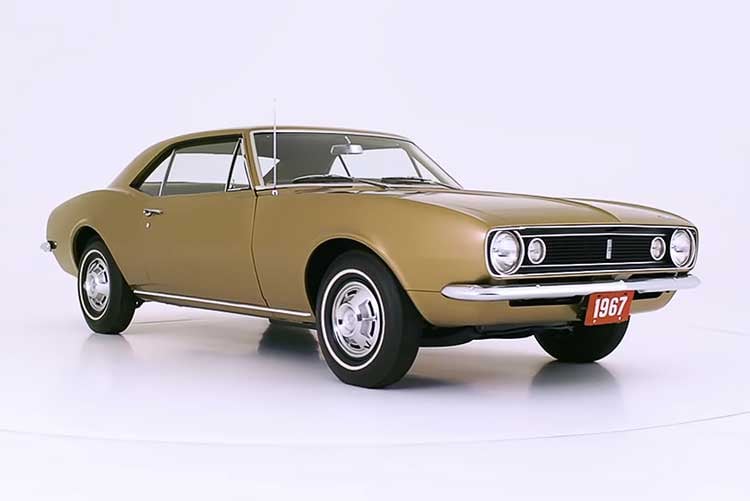 Restoration of the first Camaro was completed in May of 2014, 48 years after it left the Fisher Body facility for hand-assembly at GM's Norwood, Ohio plant. It was restored to the exact original specifications, down to unusual touches like the missing Camaro emblems on its fenders and trunk lid. This car does not feature holes for mounting those emblems, and it's believed that they were only stuck on with tape temporarily for certain events.
Check out the video below from Hagerty Drivers Foundation for a closer look at the first Camaro in action, or browse through many more photos of its history catalogued on PilotCarRegistry.com.
More Camaro History Articles
If you enjoyed this article, you may also enjoy some of our other articles on Camaro history:
Looking for Camaro Restoration Parts?
If you're restoring a classic Camaro — whether it's a 1967 first-gen, a 2002 fourth-gen, or anything in between — Classic Industries can help you find the parts you need. Click the button below to get a free full-color Camaro restoration parts catalog.
Article by Patrick McCarthy
Senior Automotive Editor
Classic Industries