Shopping and searching for great bargains is a big thing during the Holidays. With the rousing success of the first two Classic Industries Scratch & Dent Sale blowouts, held in May and August of this year, we decided to have a Scratch & Dent Sale Holiday Bargain Bonanza. On Saturday, December 14, we sought the help of one of Santa's Helpers direct from the North Pole and extended an invitation to Classic Industries local customers to our Huntington Beach Retail Showroom for great deals on open-box, less than perfect and clearance restoration parts and accessories.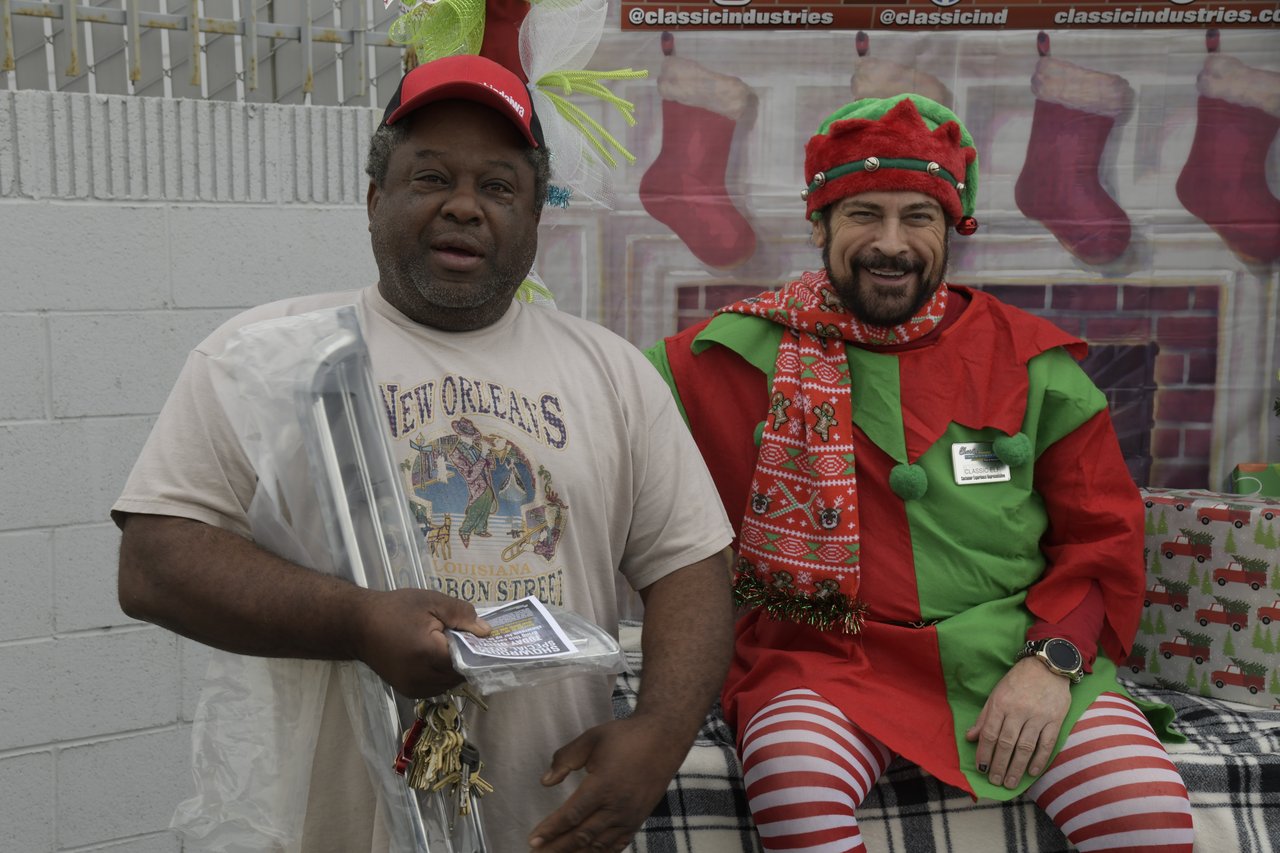 Realizing that it can be a challenge to find those must-have parts for your hobby car on an empty stomach, there was coffee and donuts aplenty on hand to fuel our customers up for the half-day event. There were scores of customers waiting for Santa's Helper and Chief Elf to open the warehouse back-lot gates at 8am sharp. Once inside our customers could hunt through all kinds of cool car-centric goodies. The immense area was filled with row upon row of steering wheels, fuel tanks, bumpers, mirrors, emblems, chassis parts, fenders, body panels, hoods, badges, trim pieces, engine components, upholstery, gauges, door handles, window crank arms, car-themed clothing, decals and all manner of car components, any five or ten items of which might be the last parts needed to finish off a build, or to jump start a project languishing in your garage. There might have also been a couple of turtle doves and a partridge in a pear tree, but none of our car crazy customers were interested in those creatures, so they left them be.

Mind you, these Classic Industries items weren't perfect. But they were hugely discounted, and none of our customers are going to let a little scratch or chip get in the way of scoring some great items at ridiculously low prices. With a bit of physical effort and know-how, car builders can make a scratch or two disappear.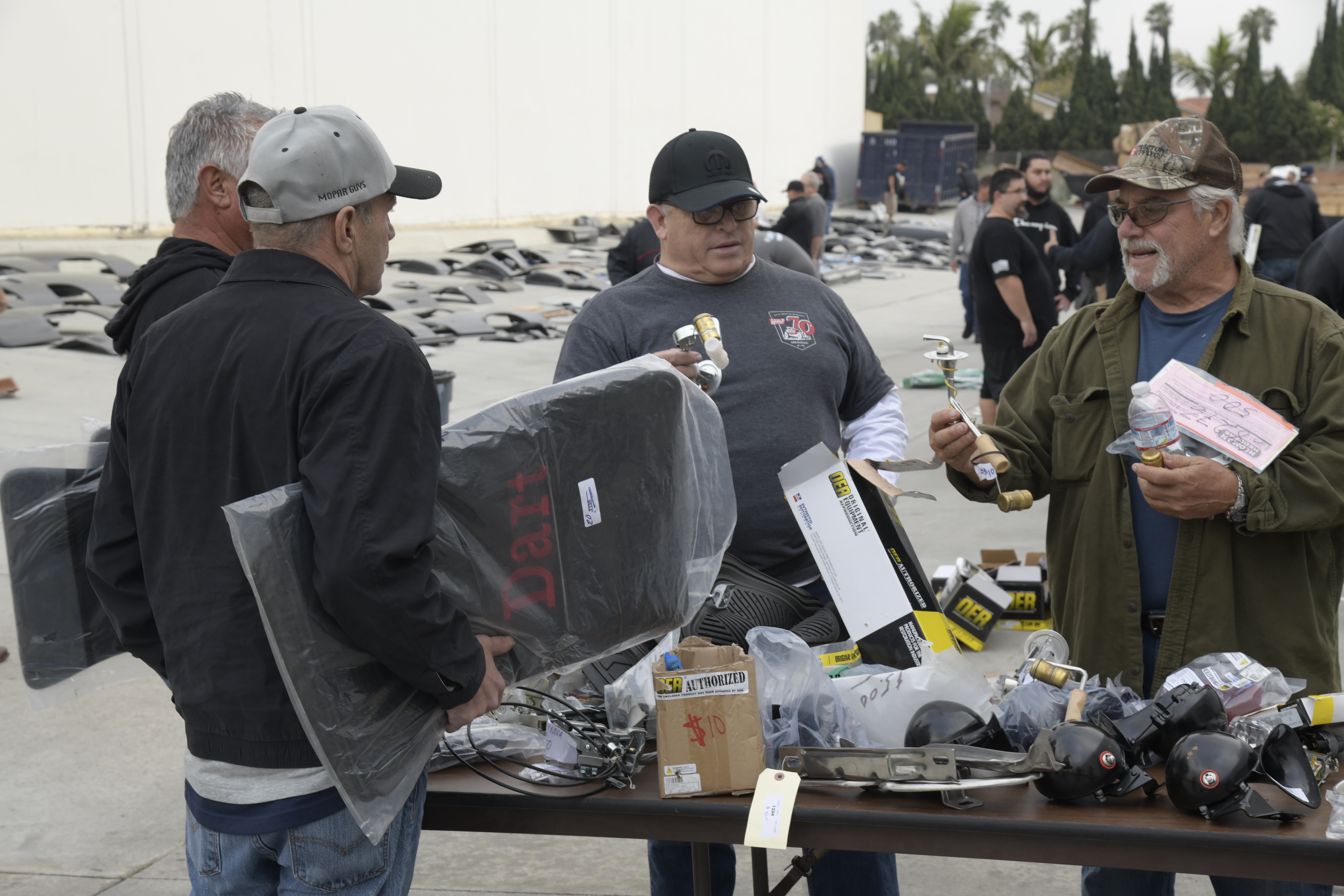 In just over four hours of time most, if not all of those must-have items had vanished. Was it Holiday magic? Maybe. But, that conjuring was certainly aided by the multitude of Classic Industries customers who showed up to wheel and deal and carry away all those great parts, and by our hardworking staff, who put on this 3rd Scratch & Dent Sale.
We at Classic Industries know how hectic the Winter season is for all of us. For that reason and many others, we greatly appreciate all of our customers for coming out and enjoying the holiday shopping season with us here at the back lot of our retail showroom and warehouse. We hope you found all those parts you need to get your hobby car or truck that much closer to being back on the open road. For those who couldn't be here, don't worry. We'll be bringing you more parking lot sales and other events in the future. To get all the news on upcoming events, sign up for the Classic Industries e-blast notifications and follow us on Facebook and Instagram.

Should you be looking for specific parts for your hobby car or truck, click the button below to order one of our free full-color restoration and performance parts catalogs. They're available for many popular vehicles from Chevrolet, GMC, Pontiac, Ford, Dodge, and Plymouth.