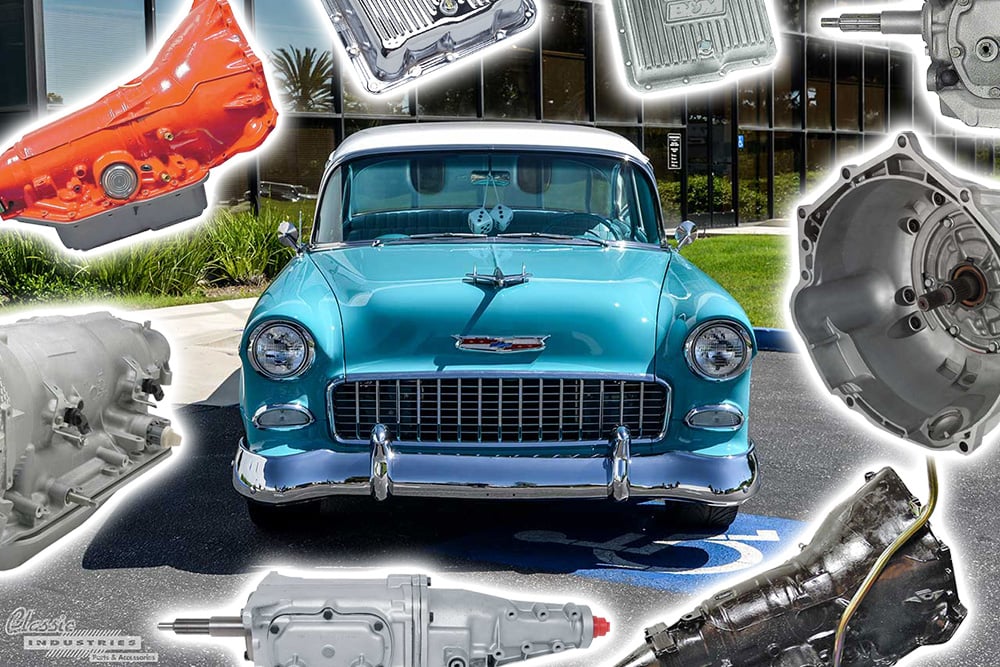 Have you ever wondered, "What transmission do I have?" As time marches on, technology changes. Classic car restoration is not a new hobby, and the older the project car, the more likely it is that someone has installed a different transmission at some point along the way. Modern 6-speeds are easy to spot, and 5-speeds are not difficult either, but when it comes to older 4-speeds and automatics, the increased variety can muddy the waters. So, whether you are heading out to check out a "For Sale" ad that could be your next project or trying to make heads or tails of a junkyard find, the following charts can be useful guides when it comes to GM transmission identification.
GM Transmission Identification
Automatic Transmissions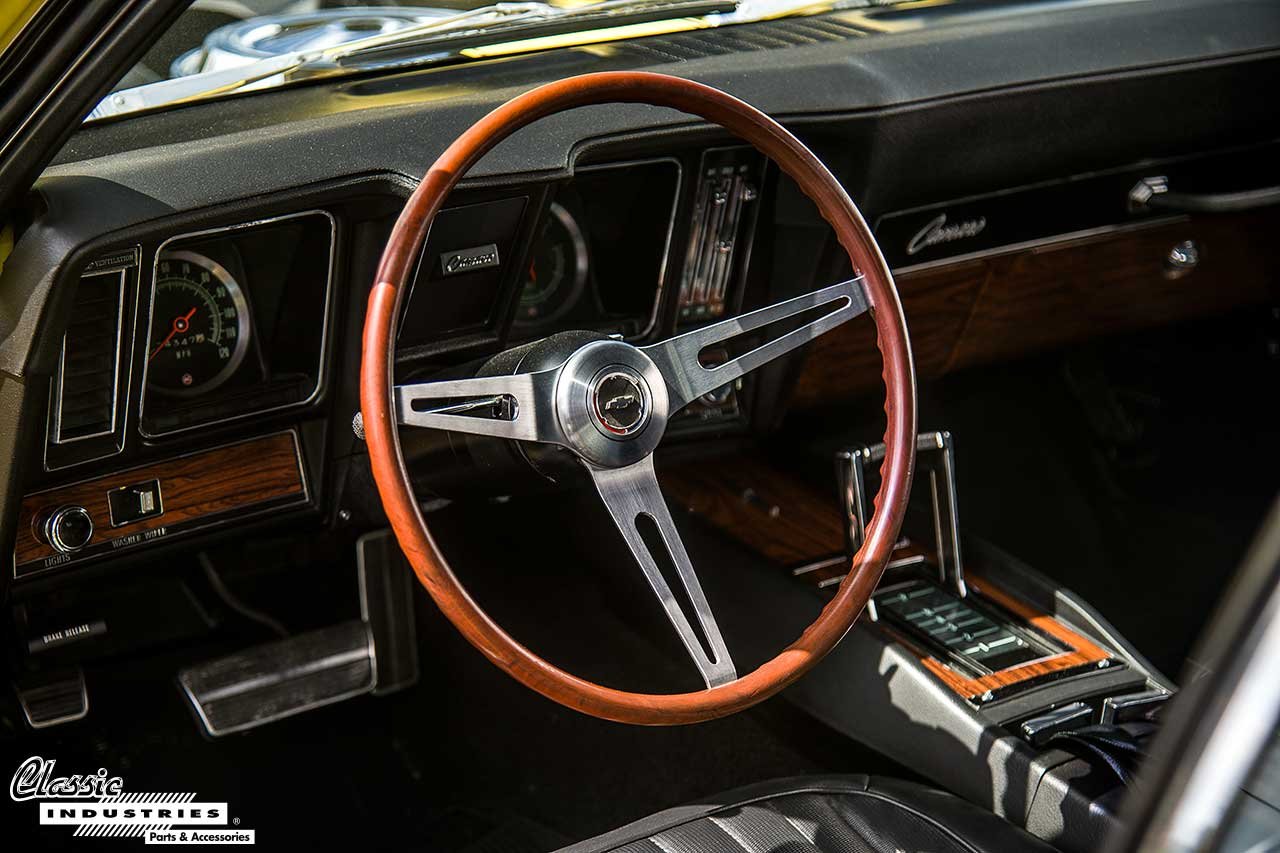 The easiest method of GM automatic transmission identification is to examine the transmission pan. New transmission designs came with new, unique pan shapes, and the general shape of the pan often paints a fairly clear picture of which automatic transmission you are dealing with. Once you identify the pan, count the number of transmission pan bolts for confirmation.
| 14 Bolts | 16 Bolts | 11 Bolts | 17 Bolts |
| --- | --- | --- | --- |
| | | | |
| 13 Bolts | 13 Bolts | 16 Bolts | |
| | | | |

Here's a quick overview of the first model year for each transmission. Although they are no longer offered on new vehicles, rebuilt and aftermarket versions are still available for each of these models.
Powerglide - 1950
Turbo-Hydramatic 400 (TH400) - 1964
Turbo-Hydramatic 350 (TH350) - 1969
Turbo-Hydramatic 200 (TH200) - 1975
Turbo-Hydramatic 200-4R (TH200-4R) - 1981
Turbo-Hydramatic 700-R4 (TH700-R4), later renamed 4L60/4L60E - 1982
4L80E - 1991
You can find replacement parts for each of these transmissions here:
Manual Transmissions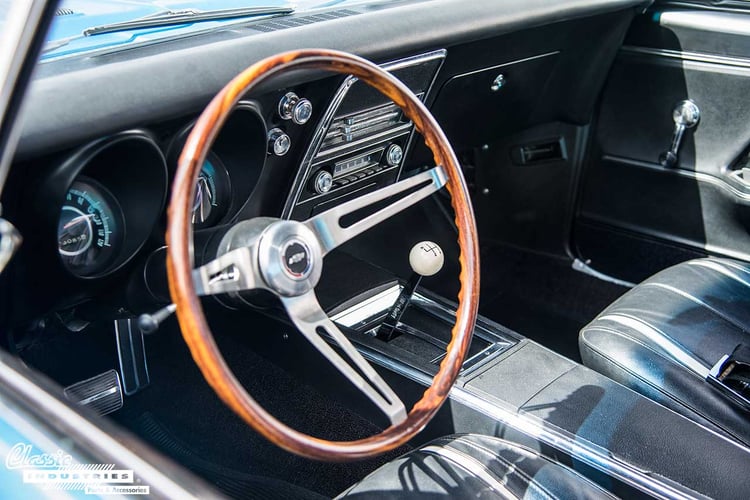 As mentioned above, modern 5-speed and 6-speed manual transmissions are easy to identify, but older 4-speed transmissions have more variety. While there are no distinctive pans and bolt counts to make transmission identification simple, 4-speed manual transmissions can be generally identified by examining the side profile. The shape of the main housing will give a reasonably reliable indication of the transmission group to which your gearbox belongs. Unfortunately, this makes transmission identification difficult to accomplish while the gearbox is installed in the vehicle.
Here are reference images of the three most common 4-speed manual transmissions: Muncie, Saginaw, and Borg-Warner.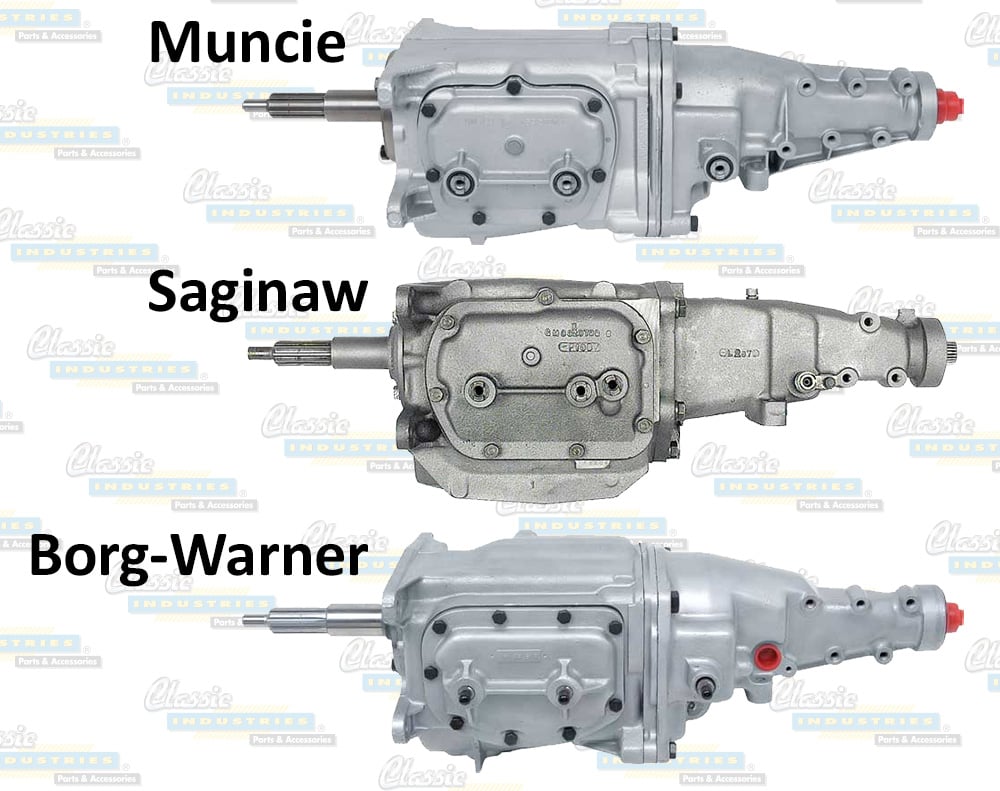 You can find complete rebuilt manual transmissions and parts here:
Need More Info? Check Our GM VIN Decoders.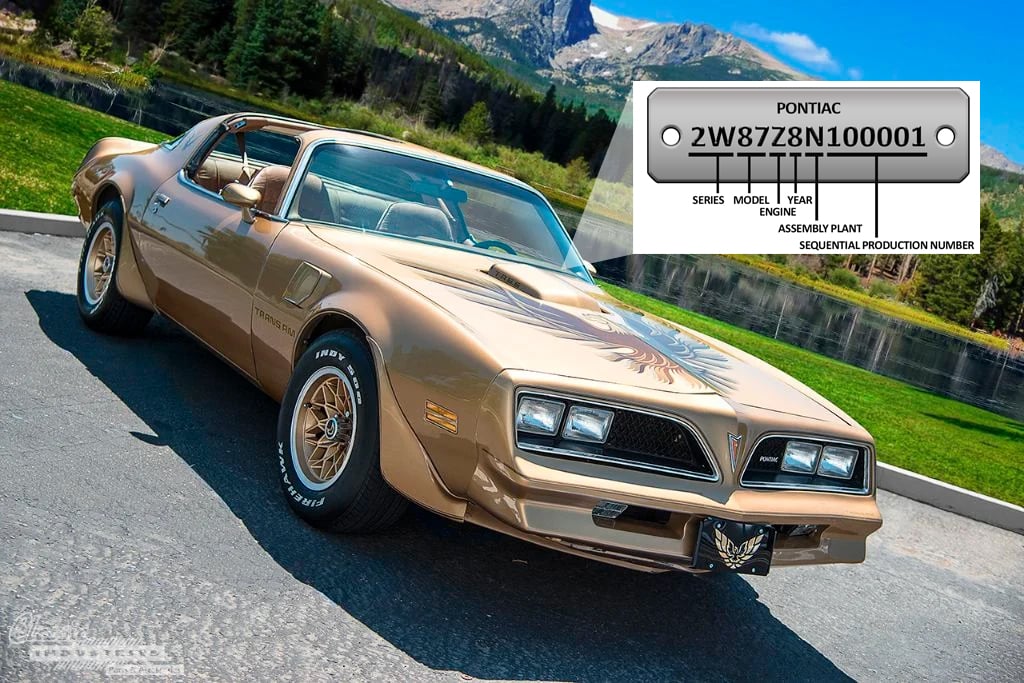 The VIN, or vehicle identification number, can provide more useful information about your GM vehicle. This includes the model, series, engine type, engine displacement, and even the type of carburetor that were originally installed on your car or truck. Refer to our GM VIN decoder articles below for a detailed guide on how to read each vehicle's VIN number:
Where to Buy GM Transmissions and Transmission Parts
Once you've answered the question, "what transmission do I have?," you might need to find maintenance parts or a complete replacement transmission. Classic Industries offers thousands of parts for GM transmissions and drivetrains. Check out our GM transmission parts store page, or click the button below to get a free full-color parts catalog.