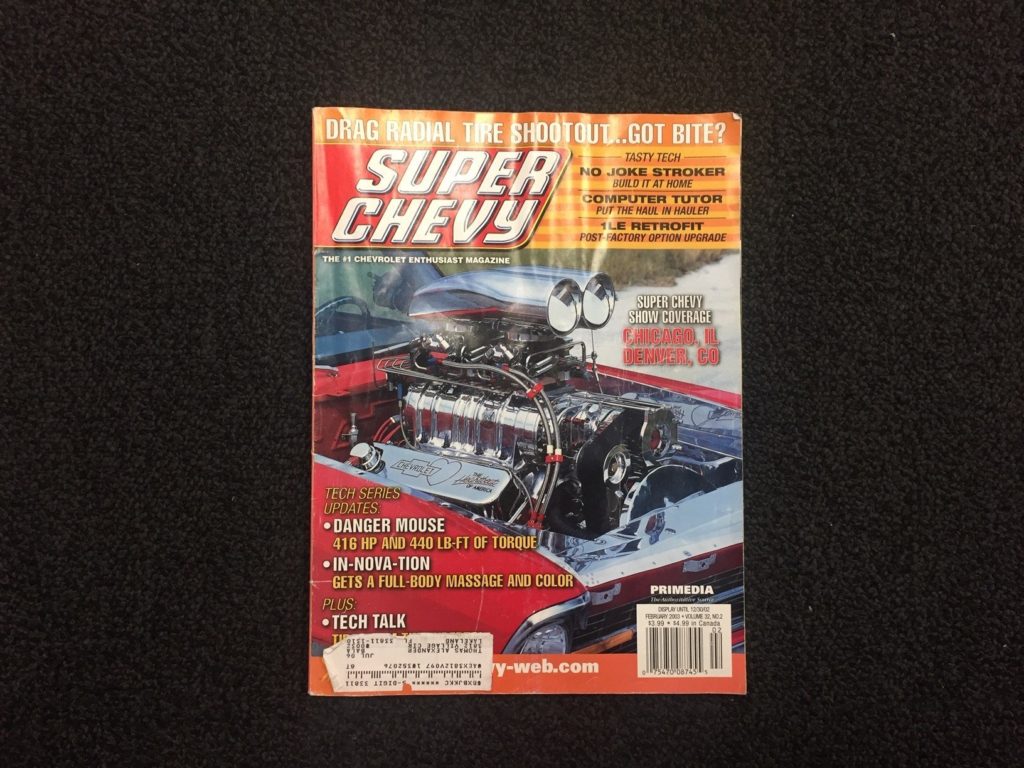 EPILOGUE -- MY STAR-STRUCK 1955 CHEVY BEL AIR DROP TOP
On August 6, 2020 I received a note from someone who wanted to join my LinkedIn network. Upon opening his request, I realized that he had also sent me a personal note. In the note he stated, "I sold your '55 Bel Air and thought I'd connect with you. I thought you might be curious where it ended up."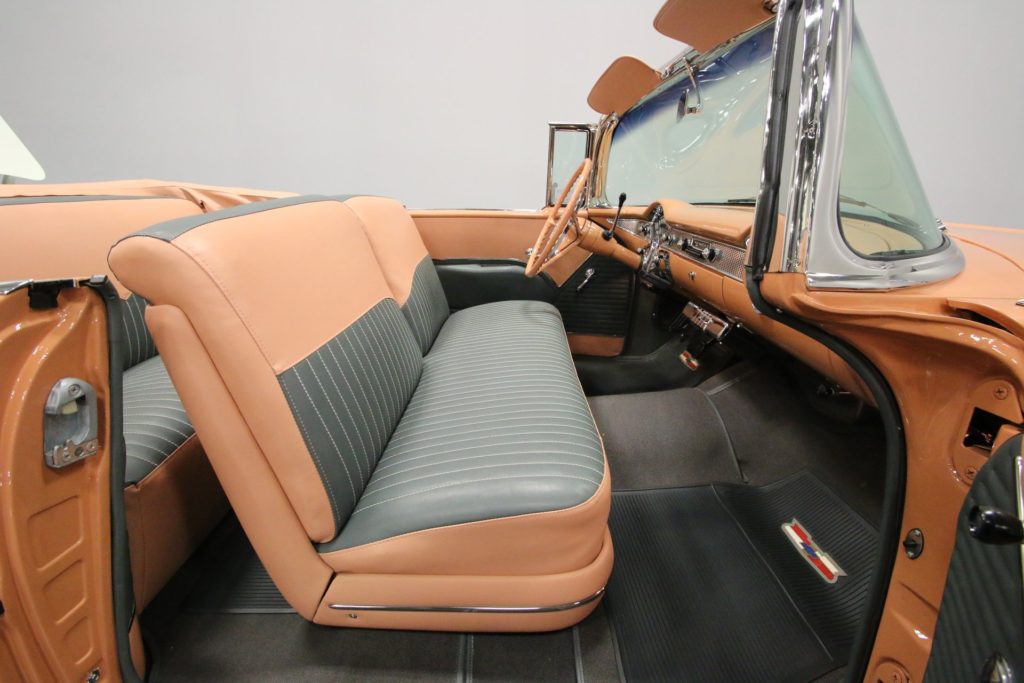 Though I didn't know who this guy was, I was certainly keen to find out what had become of my amazing '55 Bel Air convertible, so of course I accepted his LinkedIn invitation.
He responded later that day with some wonderful news: "Nice to hear back from you. I had the opportunity to see and sell your '55 while working at StreetSide Classics in Nashville, TN. It was owned by one of our very good consignors, who purchased it from the widow of a man in the area, who had it in his collection for several years."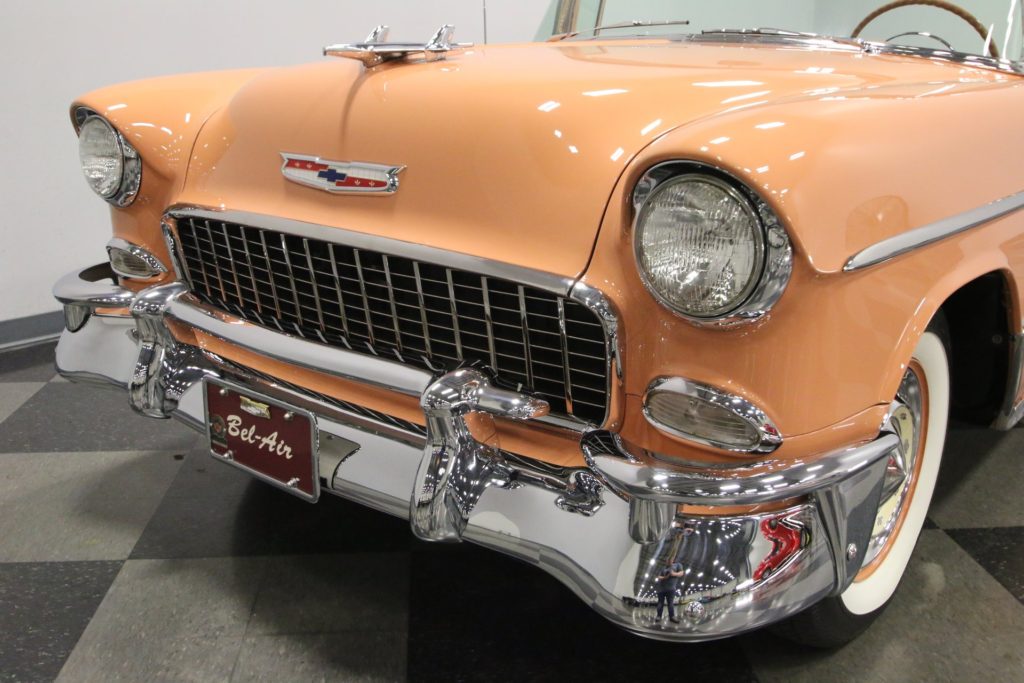 "It now lives in Switzerland to a man named xxxxxx xxxxx (name blanked out to respect his privacy). He had two associates visit our showroom, and they were in awe with how well restored the car was. They said all of the cars in Mr. xxxxx's collection were top shelf, and I think that the '55 fit that bill. He had it flown on a private plane from Houston to Switzerland."
"I found your story long before now, but never thought to reach out."
"I have sold quite a few Tri-Fives over the years, and there are an abundance of them, but your '55 was by far my favorite and one that I remember fondly. Hopefully, seeing her again will put a smile on your face."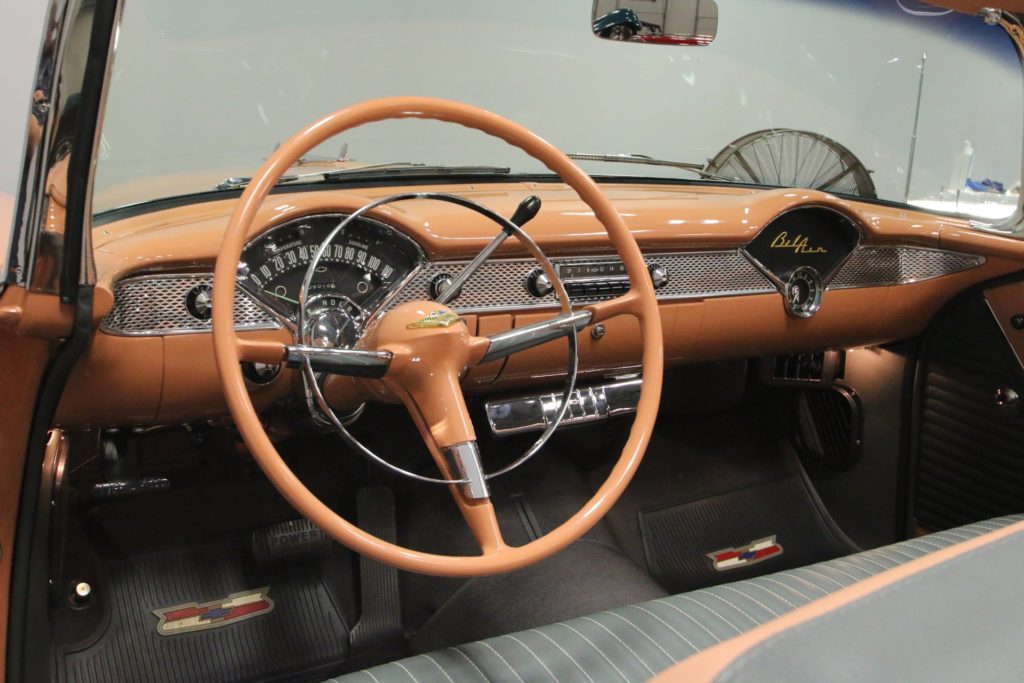 Words cannot convey how I felt reading this nice man's note, looking at the photos that he provided, and watching the walk around video of my beautifully and impeccably well restored Bel Air Convertible. It brought back so so many great memories of driving, working on, and enjoying this wonderful machine with my Dad and my brother Kevin. The car was, is, and always will be pure magic.
I've been to Switzerland once. It looks like I've got a great excuse to get back there again!
Restoration & Performance Parts for Your Tri-Five Chevrolet Are Available @ Classic Industries
Whether you're renewing, resto modding, or maintaining your Tri-Five Chevy, you'll find an abundance of great parts and accessories at Classic Industries. One of the latest and greatest 1955-57 Chevrolet auto components is from Classic Industries' premium supplier, OER®.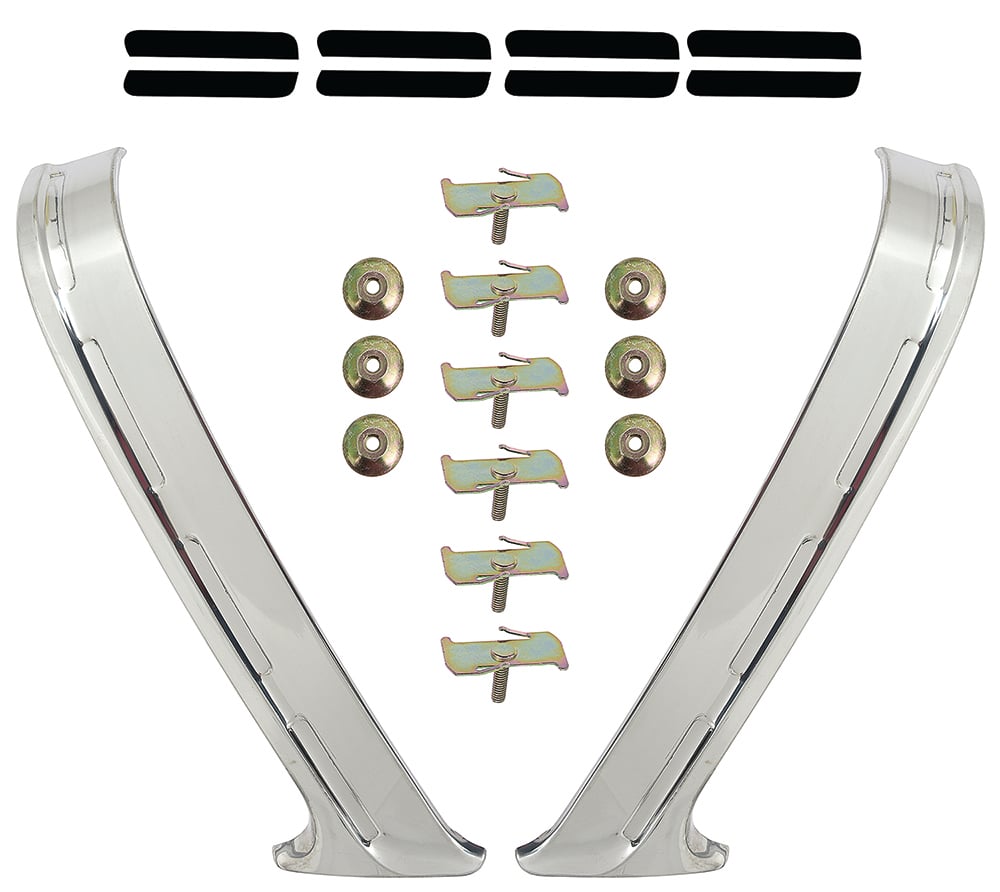 Above: OER® 1955 Chevy Bel Air, 210 Quarter Panel Upper Paint Divider Moldings, 2 & 4 Door, Sedan with Hardware, Stainless Steel (part # 748695, sold as a pair)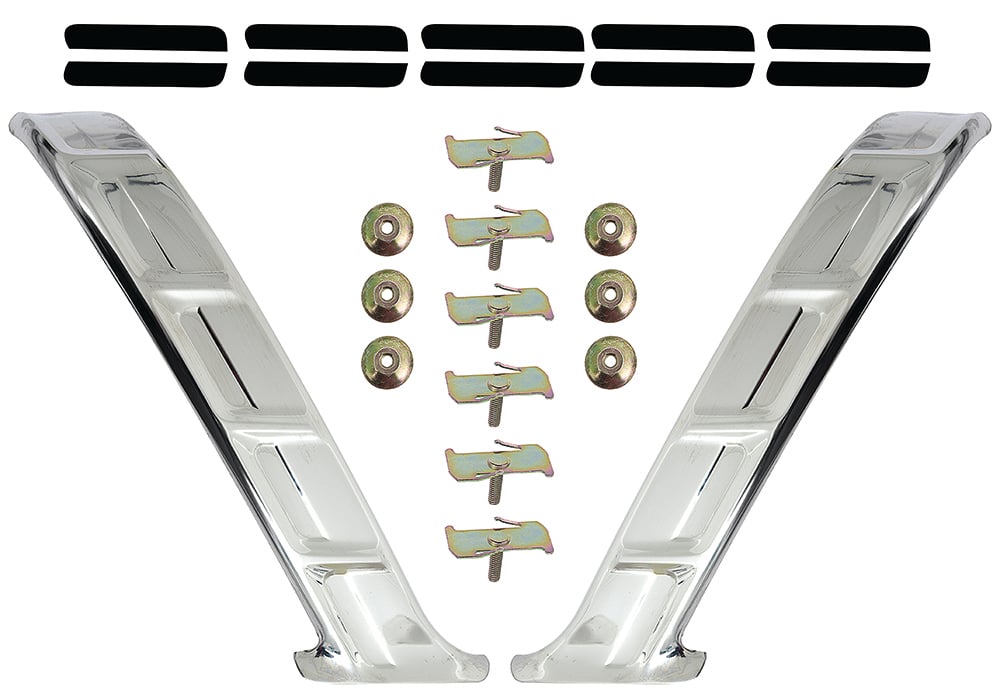 Above: OER® 1956-57 Bel Air, 210, Del Ray Upper Paint Divider Moldings, Stainless Steel (part # 748693, 1957 150, Handyman wagon models only, sold as a pair)
These new OER® reproduction of the upper paint divider moldings are designed for use with 1955 Chevy Bel Air and Two-Ten Series 2 or 4 door sedan models (part # 748695) and are the upper paint divider moldings for use on 1956-57 Chevrolet Bel Air, Two-Ten Series, and Del Ray models (part # 748693, 1957 150, Handyman wagon models only). This molding mounts at the paint divide between the quarter panel molding and the rear quarter window molding. The moldings are manufactured from premium die formed and stamped stainless steel material. Each molding is carefully polished leaving a beautiful high luster finish. The RH and LH moldings are included. The mounting hardware is also included. The moldings do not include painted trim, which allows painting if desired. Or use the black adhesive inserts that are included with each set.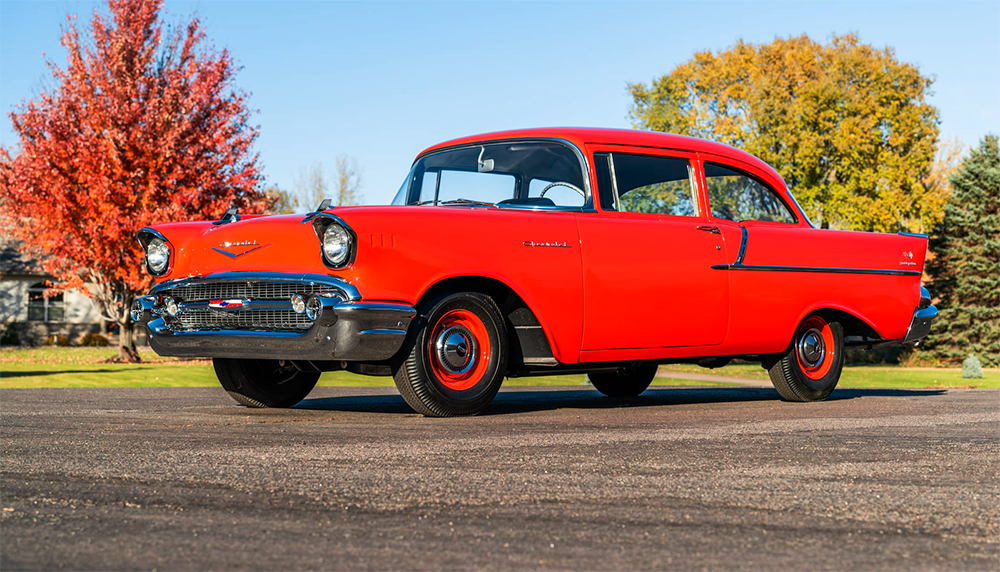 Above and below: Here's a 1957 Chevrolet 150 that's restored "To the Nines." It's equipped with a mechanical fuel-injection 283-cubic inch V-8 and backed by a column shift three-speed manual transmission. The close up of the quarter panel reveals the diagonally vertical paint divider that comes on all 1956 Chevy's but just the 150 and 150 Handyman wagon for the 1957 model (part #748693). These two photos are published with permission of Mecum Auctions.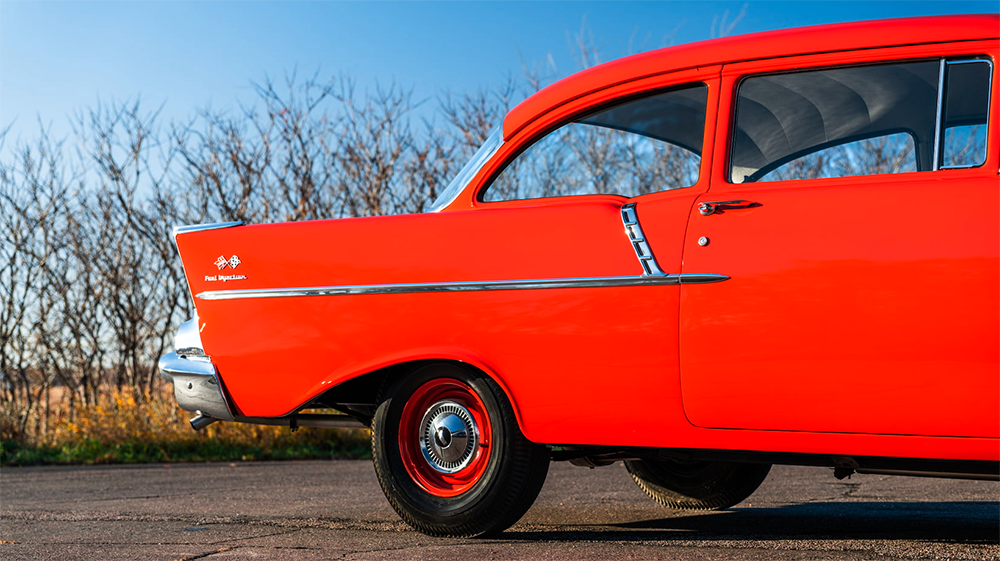 In addition to an immense collection of restoration and performance parts for your Tri-Five Chevy, we have a number of great articles on the famous Chevy Tri-Fives. From visiting the 1955-1957 Chevy Identification Guide, you will then find links to other superb Tri-Fives that are chronicled on the Classic Industries news site.
1955-1957 Chevrolet Components
We'd be happy to help you find your restoration, performance parts, and accessories for your Tri-Five. Click the link below for a free Tri-Five Chevrolet Parts & Accessories catalog.